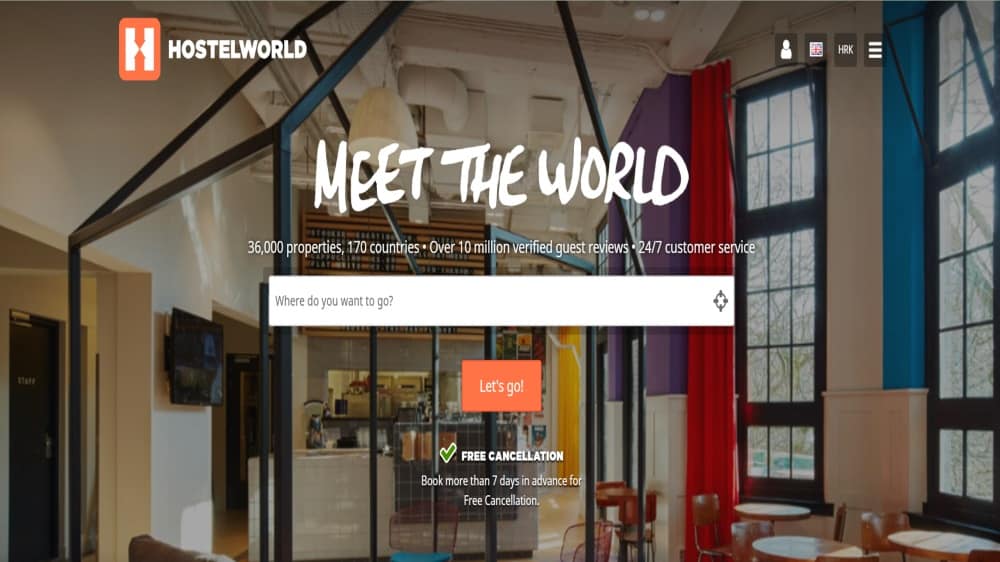 1. Pick the right destinations: Go for places that offer what you want without the crowds

Mountains: South America
Beaches: Asia
Culture & History (Europe): Spain, Portugal, Poland, Eastern Europe, Turkey
Food & Wine: You're SOL here – the places with the best food are popular and famous, but get away from the big cities to avoid the high prices
France: Get outside of the big cities ASAP. Nantes is one of the best value places in Europe
Italy: You'll need to learn a little Italian, but get outside of the big cities and have a local experience. Stay away from Venice, Milan, and Rome and your budget will stay intact
Japan: Capsule hotels are cheaper than you think, and Japanese food in Japan is an out of this world experience. Don't linger in Tokyo too long and you're budget may stay intact, but don't miss the Tsukiji fish market
Thailand: Probably the best cuisine in Southeast Asia outside of Japan and the best Asian street food overall
Check Hostelworld, Booking.com, Facebook groups, AirBnB for long stays

Short stays: For short stays, check hostelworld and Bookin.com. These two sites will cover all of your best options for less than a few weeks in length for your stay
Hostelworld is my go to tool for finding and booking great hostels
Booking.com is my go to tool for finding hotel and homestay options
Long stays: If staying longer than a few weeks, checkout AirBnb. Any longer than that, then join Facebook groups for apartments in your city for the best rates. I am continuously a member of apartment facebook groups for Barcelona, Madrid, Buenos Aires, Chiang Mai, and Hanoi
2. When choosing hostels, choose for what you want and need in accommodations, not for everything

A 9.5 rating (out of 10) or higher will be luxurious and you'll pay for the luxuries you don't use.
An 8.5 that is a 10 in comfort and a 7 in atmosphere (I.e., not a party place) will be 10%-20%
The point? If you want to party, go ahead and stay at a comfy partyplace…or consider staying for 20% less, walking to the party, and then walking back home to your comfy mattress because that's what your hostel specializes in
3. Stay just outside of the center instead in the middle. Aim for hipster and less popular neighborhoods

If a place is posh, touristy, and everyone knows about it, you'll pay a premium. If you stay in an "up and coming" neighborhood where things are in the process of becoming awesome, you'll be safe, catch a great rate, and will discover many unspoiled attractions
Book one week out and use deposit protection

You want to book one week in advance for two reasons:
More rooms available means you'll have better options and are more likely to find what you want (a comfy bed, ensuite bathrooms, a terrace)
And 2, you'll catch the bargains before they're gone
Other hosteling tips
4. Despite the rating, look at the last 5 reviews for travelers like you
Check the age, sex, solo/group traveler, partier/party pooper of the reviewers to make sure that hostel is delivering what you want/need. A recommendation from a 20 year old guy who has never cleaned their own bathroom or a 40 year old man that is a crusty old pirate may be invalid if you're a reasonable 30 year old female. Read a few reviews from people like you to avoid ending up in a situation you didn't want to be in or missing out on a great deal
Did you know...
Women travel 2x as much as men?
76% Travelers wander specifically for food and the outdoors?
95% of travelers have visited Europe, but Asia is the most recommended, France is the most visited, every traveler recommends "just go!"
---
Click here to take the Travel Survey and help us understand how you travel and learn from other travelers how to travel better. We're aiming to find the best destinations for solo female travelers, outdoor lovers, and everyone on tiny budgets...and we need your thoughts to do it! Help us!