One of the most fun parts of travel is planning it, but without a doubt, one of the worst parts is definitely buying flights.
Finding and buying the right flight at the right time is one of the most nerve-wracking things on earth. Fortunately, there are plenty of smart tools out there to help you pick the right flight quickly and easily.
Read on to discover the 11 tools you need to have for finding cheap flights anywhere.

CONTENTS

A BIG TIP: RESEARCH USING THESE TOOLS, BUT BOOK STRAIGHT THROUGH THE AIRLINE
Despite how convenient it may seem to book directly through a flight search engine, I advise simply using them for research and booking straight through the airline.
The reason behind this is if you need to make changes to an itinerary or check-in online close to a flight (less than 12 hours), third party book services will prove difficult. If you decide to change your flight too late and you've booked through a third-party provider, the change may not be possible, even with a change fee.
If you take the extra step to book the flight directly through your airline, you'll afford yourself maximum flexibility by not having to deal with the middleman (third party booking service).

(Best All Around)
Google flights is hands down the most intuitive, easiest to use, and has the best data.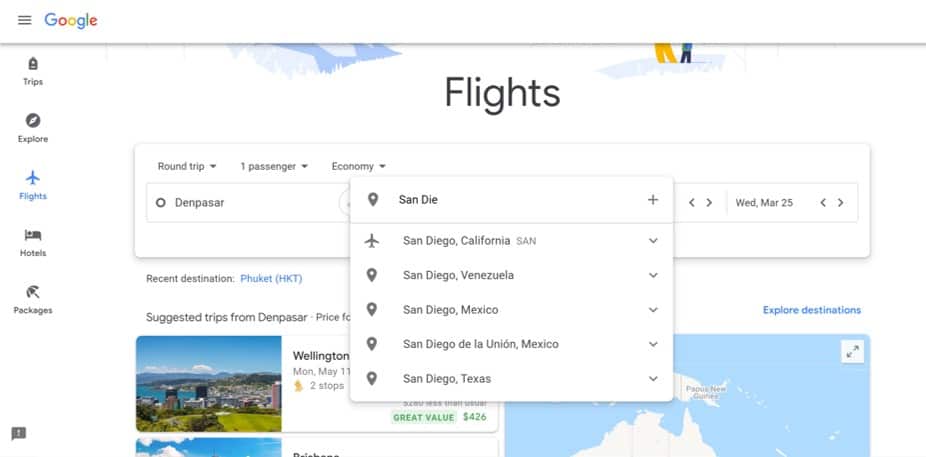 If you know exactly when you're going and where Google Flights will present the best options from most major airlines.
If you don't know when you're flying, Google's "explore" feature uses a world map to let you explore where the cheapest places are to fly from for your dates.

Note that Google flights doesn't always pickup flights from smaller airlines in Southeast Asia and Africa, so for those circumstances I recommend using Momondo or Skyscanner.

Best Analytics
Momondo provides the best analytics for figuring out when and where to fly, and also accounts for smaller, regional airlines in Africa and Southeast Asia.

Look for the "Flight Insights" feature on your flight search to find the best day of the week, time of day, and month to travel the cheapest for your trip.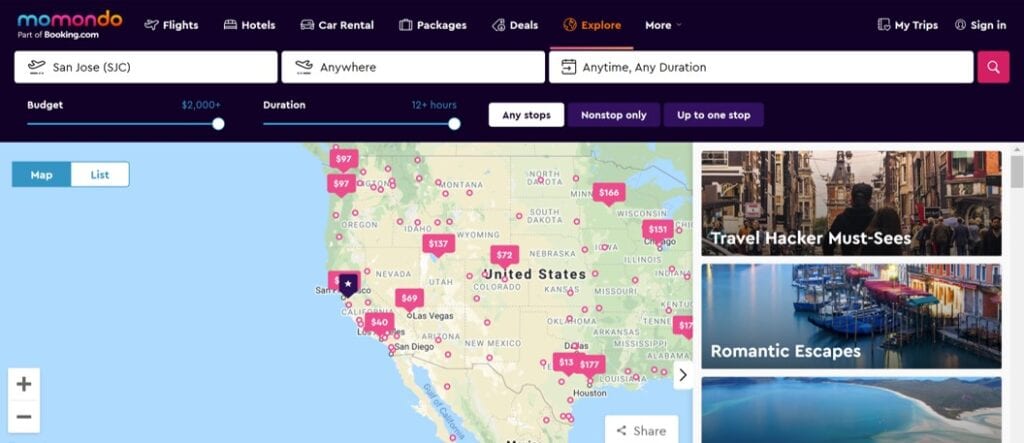 Momondo also provides a great "Explore" tool to help figure out where to go before finding the cheapest time to go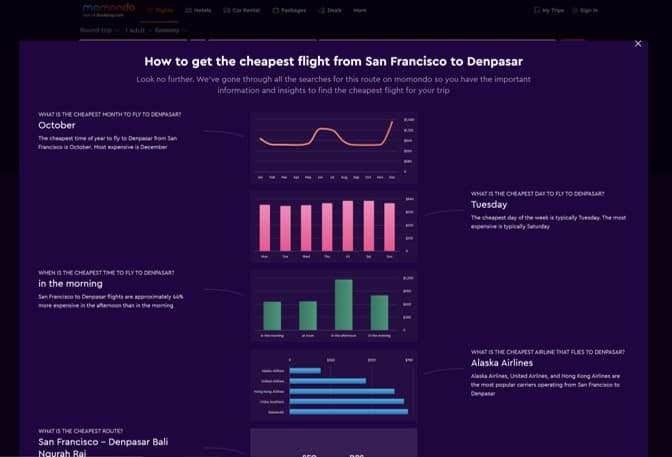 Click here to check out Momondo

Best Advanced Search Functions
ITA Matrix provides a more "traditional" interface for search with advanced functions, but accesses the same data as Google Flights, making ITA Matrix by Google vs. Google Flights a simple matter of preference, but another good tool to have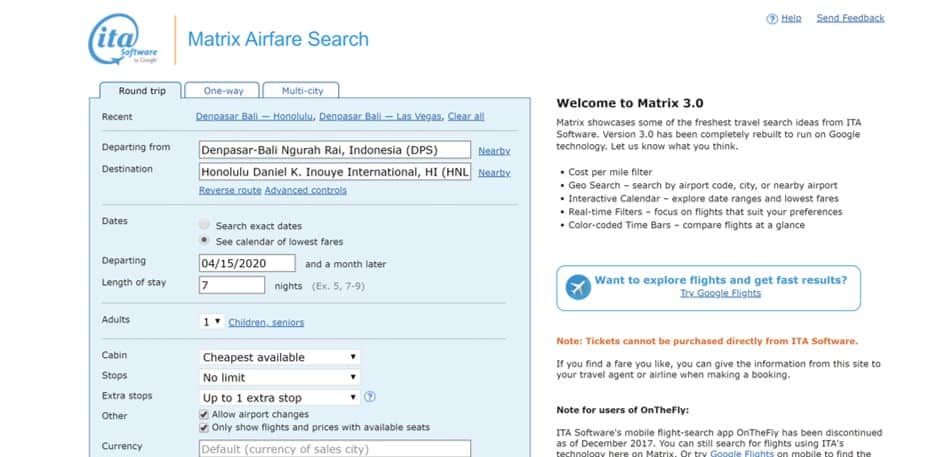 Click here to check out ITA Matrix by Google

Straight forward, simple, and perfect for those regional flights in Southeast Asia, Skyscanner is a perfect complement for those shorter flights and via smaller airlines.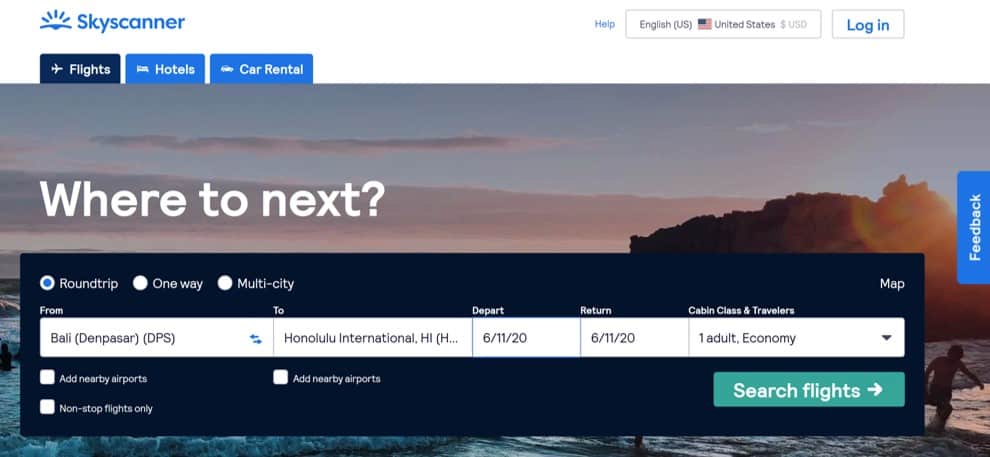 Skyscanner's flight analytics are simple, very good, and great because the results include smaller airlines.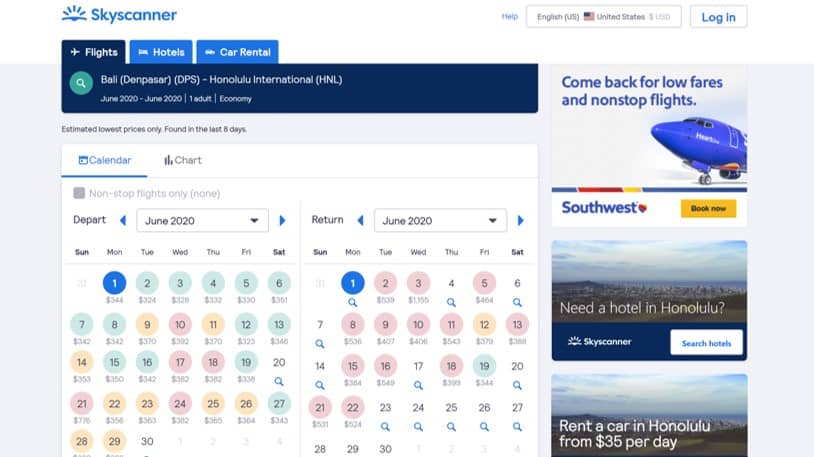 Note that though Skyscanner provides some great price info and the platform is great, I still recommend booking directly with the airline to avoid issues with check-in, flight changes, and flight cancellations.
Click here to check out Skyscanner

"Our flights are so cheap that United sued us…and we won."
That is legitimately on the Skiplagged homepage. Kinda cool.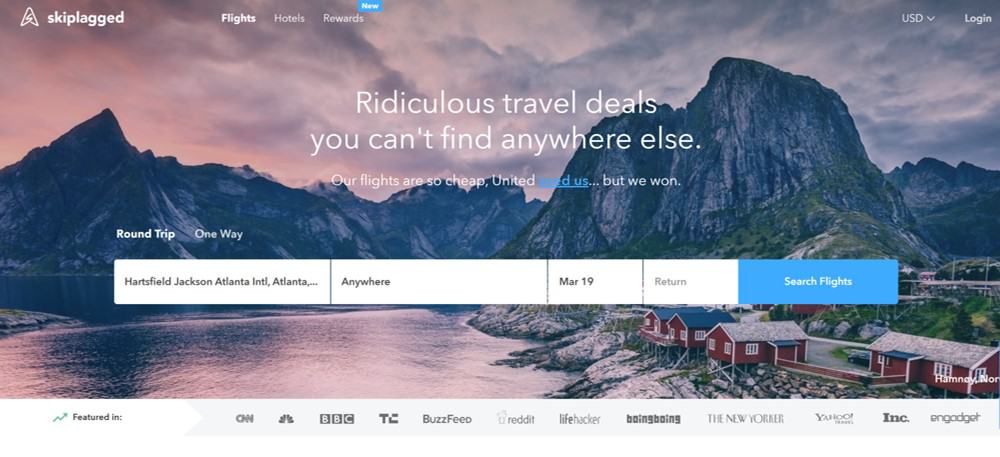 Skiplagged uses something called "hidden cities" in flights and the fact that sometimes its cheaper to take a flight with a connection and then…just miss the connection. This tactic resulted in United and Orbitz suing the 22-year old founder, but the judge threw out the lawsuit and Skiplagged continues on.
Click here to check out Skiplagged

The Secret Flying site posts super cheap flights that happen due to errors on the part of the airline, and Secret Flying shares them absolutely free, no signup involved.
Click here to check out Secret Flying

If you're patient and need a way to keep an eye on flight options, the Hopper app is perfect. Simply download the app and you can track potential destinations and Hopper will let you know whether to buy or wait, and exactly when to buy later for the best fare.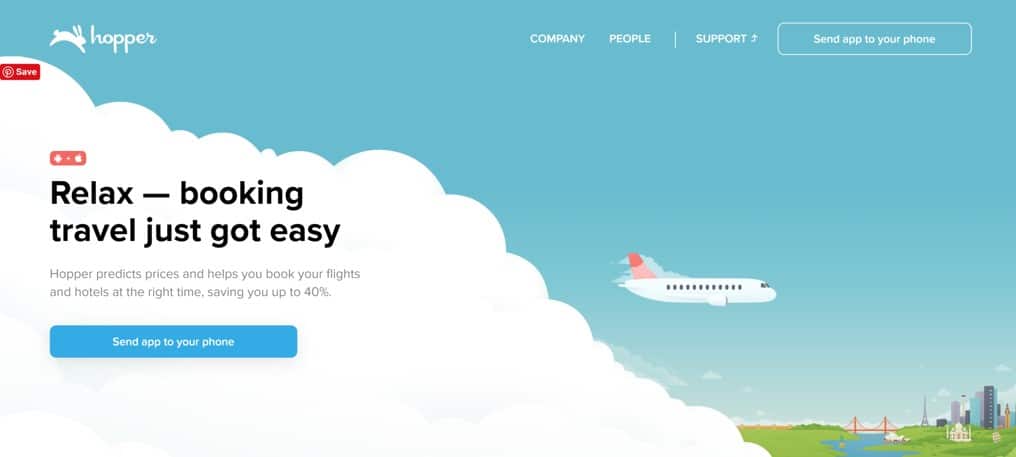 Click here to check out the Hopper App

A millennial-focused tech startup out of San Francisco's Y-Combinator that aims to help flexible travelers find more adventurous travel options than the big players (like Kayak or Orbitz).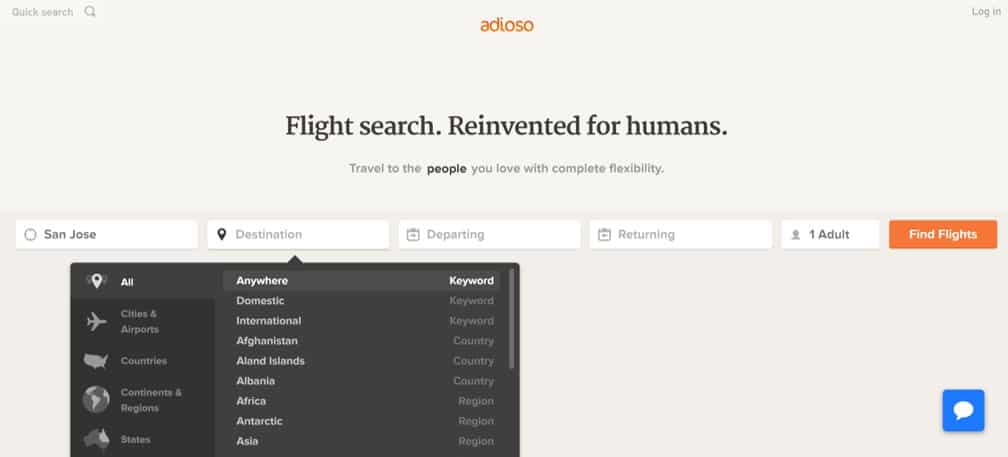 Click here to check out Adioso

(for Students or travelers under 26)
If you're under 26 years old, Student Universe is a great way to find travel options with age-based discounts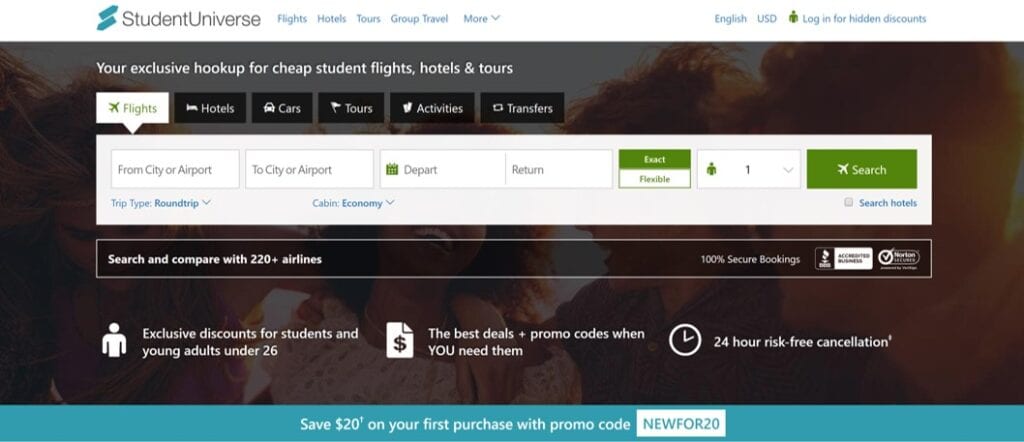 Flights, cars, tours, hotels, and more, with a special section for gap year specific travel.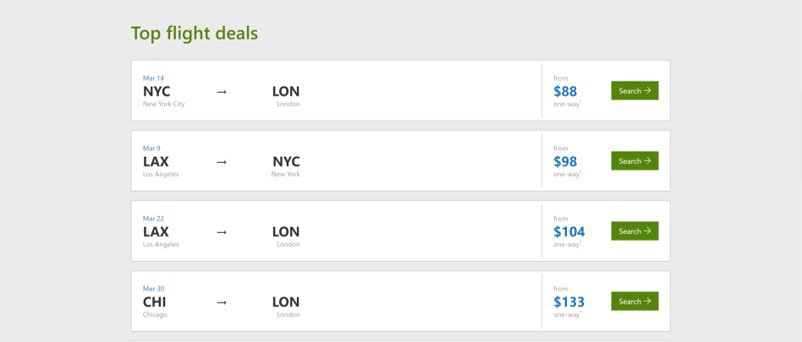 In my perusing, I actually got a little jealous of the $88 NYC to London flights. Where was this when I was in college?!?!
Click here to check out Student Universe

Next Vacay is a free email-based service in which you signup and enter your preferences and the Next Vacay database constantly tracks price drops for places that you may potentially be interested in. If a price deal pops up that's up your alley, the team sends you an email and you book directly. Done deal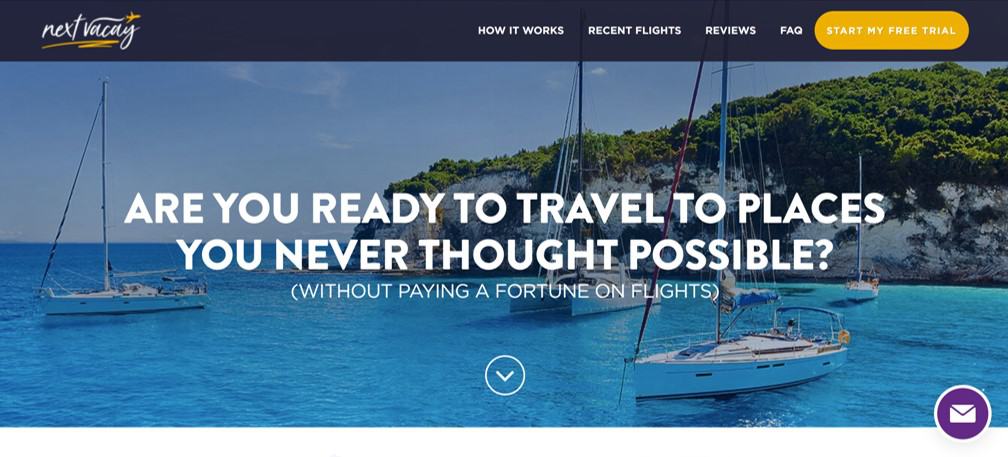 Click here to check out Next Vacay

SCOTT'S CHEAP FLIGHTS
Started by a guy (Scott) who was really good at finding cheap flights for friends, Scott's cheap flights is now an email service that tracks flight price errors and cheap flights, summarizing them in an email the team sends out daily for free.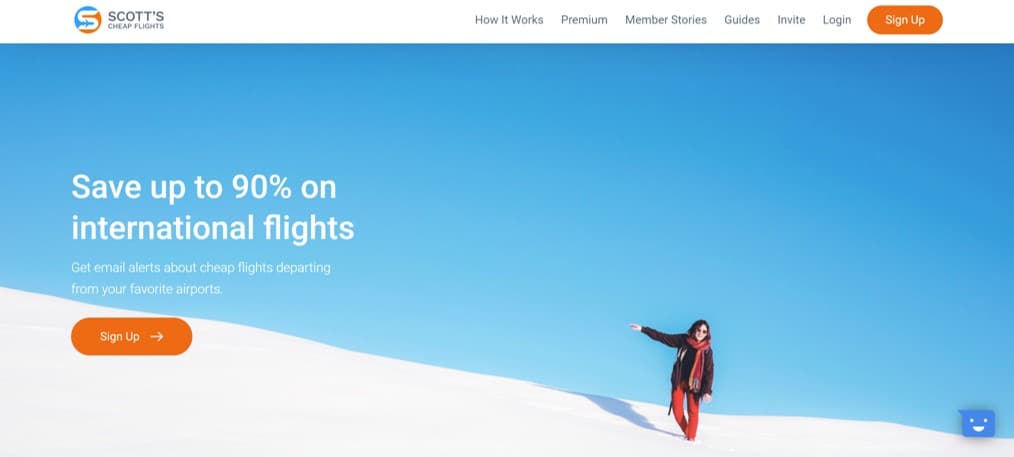 For those trying to escape home for their "two weeks a year" and on a tiny budget, Scott's Cheap Flights is my most recommended tip. It works. Signup.

OTHER TRAVEL BOOKING TOOLS YOU NEED TO KNOW
I very rarely find deals on these giant sites, but I'll list them just to ensure all travelers have these options in their quiver
---
Great for booking cars around the world and they deliver the best car rental prices I've seen, just don't expect much customer support.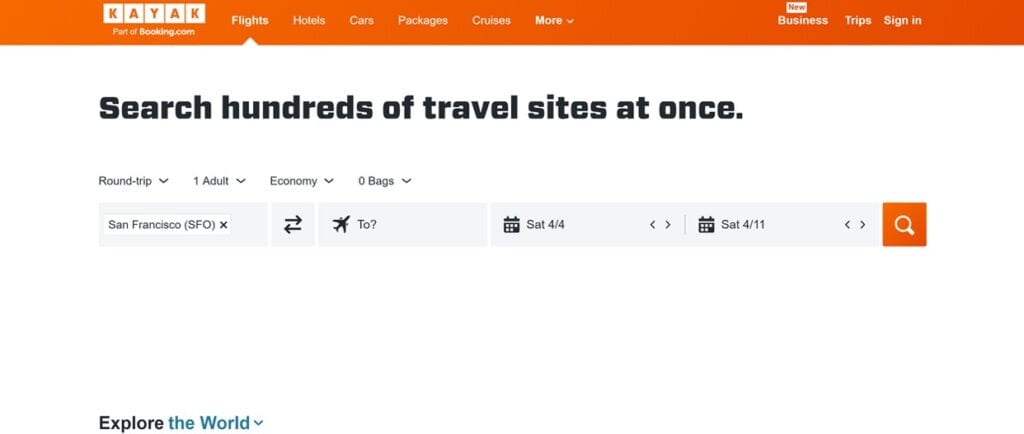 ---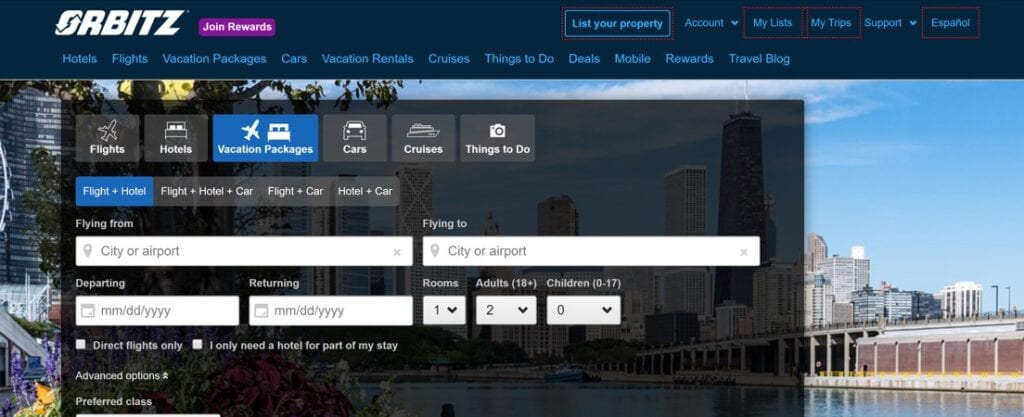 ---