When planning your travel to Sri Lanka, when to go matters quite a bit. The Sri Lanka monsoon season manages to shut down tourism in the affected areas leaving often busy summer destinations as near ghost towns with choppy seas. So, to answer a commonly asked question, the best time to visit Sri Lanka depends heavily on where you want to go as the Sri Lanka monsoons affect the southwest beaches between April and November and the Southeast beaches from November to April?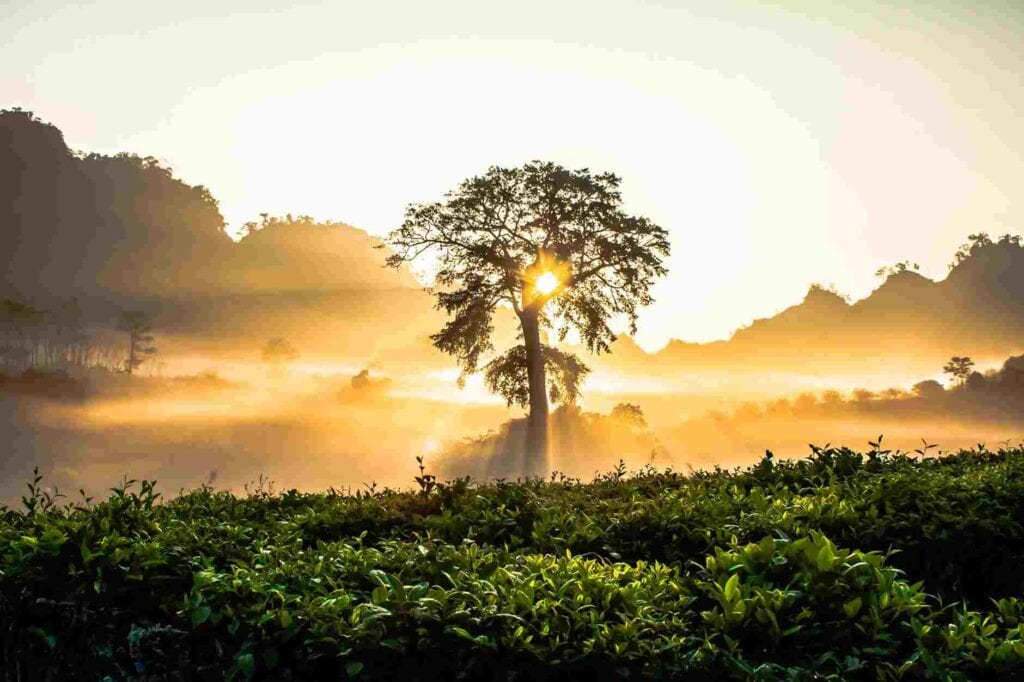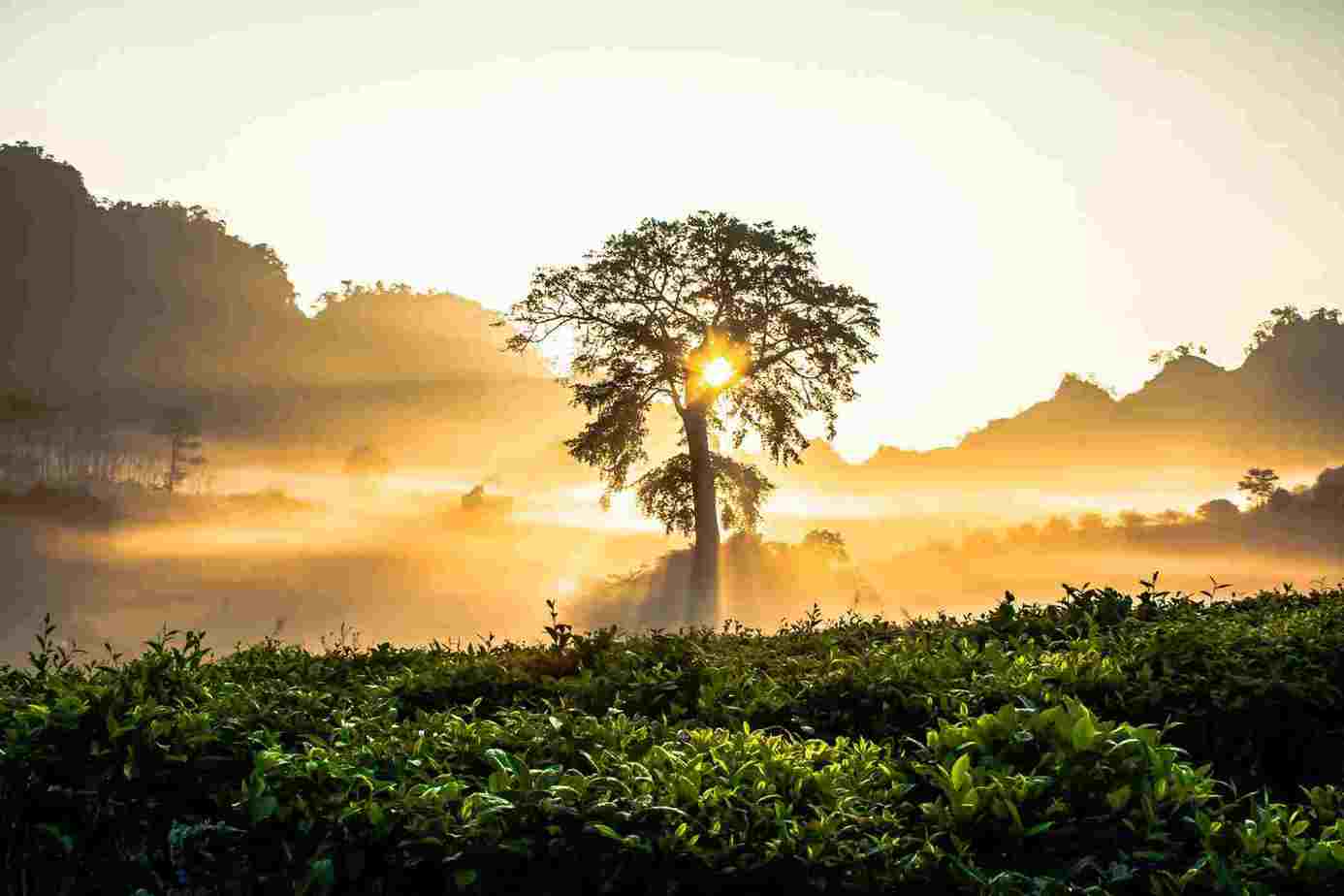 What does this all mean to you?
For most travelers, the best time of year to visit Sri Lanka is between November and April, when the beachy areas closest to the capital and the airport are in perfect weather and high season. Read on to learn more about why and exactly where to travel in Sri Lanka to find great weather anytime of year.

CONTENTS

SRI LANKA | WHEN TO GO?
When is the best time to go to Sri Lanka? The Short Answer: November to April is the best, most convenient time to travel to Sri Lanka, but this amazing country has something to offer year-round.
To ensure you're using your time in Sri Lanka the best way possible, packing in a balance of enjoyment and adventure (and limiting stress) in every moment in Sri Lanka, when you go to Sri Lanka matters a lot.
For most travelers, I recommend visiting Sri Lanka between November and April – this is when the southwest portion of the island (and its surfing and beach towns) are sunny and dry. This makes it easy to explore the beach region by rail or public bus, and planning little because the best beach destinations will be within three hours of Colombo/Negombo.
For very experienced surfers, I recommend visiting Sri Lanka between April to November – this is when the southeast portions of the island, and specifically Arugam Bay, are sunny and dry. Arugam Bay is known for its epic point break that can give 300-500 meter long rides on less windy days and barrels overhead when full on. Unfortunately, Arugam Bay is an inconvenient 8-hour ride from Colombo and only reachable by a ~$100 private car one way or an inconvenient public bus, and the only significant beach town in the region.
For the non-surfer crowd, it's unfortunate because the other beachy destinations are desolate during this period as everyone descends on Arugam Bay. Honestly, if you're not experienced enough surfing to appreciate a long point break, you'd be just as happy in Weligama, Hikkaduwa, and Unawatuna, all within a couple hours of Colombo and much more convenient, but rainy and empty during April to November
The southwest (Hikkaduwa, Weligama, Unawatuna) is best for travelers and backpacker. The southeast (Arugam Bay) is best for surfers
For travelers that are skipping the beaches (for some unknown reason), and opting for tea country and the cultural triangle anytime of year is perfect for you. Just bring a rain jacket.

SRI LANKA WEATHER
At any given time, somewhere in Sri Lanka is enjoying perfect weather.
Generally, expect that your dry, warm, beachy climates will be in the south of Sri Lanka (around Arugam bay and Galle) when the respective coast is not in monsoon season.
For cool, misty views and experiences, the high country in the interior offers respite from the heat and occasional showers even outside of the respective monsoon seasons. If you plan on doing the tea country (which you should) bring a rain jacket and something warm.
In the far north, around Anuradhapura and the cultural triangle, expect it to be hot when its dry. In other words, you'll be back in your shorts and Tevas.
Now, read on for a little more detail
---
THE SEASONS OF SRI LANKA
Southwest Monsoon Season (May to July) causes monsoons/sporadic rain in the west and south coast (Hikkaduwa, Weligama, Unawatuna, Galle, and Surrounding)
Northeast Monsoon Season (October to January) affects the East coast (Arugam Bay and surrounding)
---
AVERAGE DAYTIME TEMPERATURES ACROSS SRI LANKA
Colombo/Negombo (Capital Region) (79° – 87° F / 25° – 30° C)
Unawatuna/Weligama (Southwest Beach Cities) (84° – °89° F, 29° C – 32° C)
Arugam Bay (Southeast Coast & Beach Cities) (83° – 93° F, 28° C – 34° C)
Ella (Tea Country and Hill Country) (76° – 84° F, °25° – 29° C)
Nuwara Eliya (Tea Country and Hill Country) (65° – 73° F, 19° – 23° C)
Anuradhapura & Polonnaruwa (Cultural Triangle) (86° – 95° F, 30° – 35° C)

MORE GREAT SRI LANKA CONTENT

NEXT UP IN THE SRI LANKA BACKPACKING SERIES