When traveling the world, for a weekend or a year, having the right bag for your adventures – a larger bag for flights and a smaller backpack for daily adventures – can add a lot of comfort and ease to your wandering, but carrying too many backpacks can create a problem of clutter.
The solution is to bring a packable backpack or collapsible daypack to use for day-to-day sightseeing and wandering then collapse and pack into your travel pack between smaller adventures. However, knowing which packable daypack is right for you – the waterproof one, the collapsible laptop bag, the durable tactical bag, etc. – can be confusing. Don't worry! I've got you covered!
In this article, we'll review the best packable backpack options for every need and style of travel. Waterproof, tough, hiking focused, ultralight, budget, laptop bags, and more.
Read on to discover the best packable daypack options for convenient and lightweight travel!
This article contains affiliate links

CONTENTS OF THIS LIST OF BEST PACKABLE DAYPACK OPTIONS
WHY YOU NEED A COMPRESSIBLE DAYPACK FOR TRAVEL
Having a smaller backpack sized for daily needs makes travel easier. In addition, having a compressible daypack allows you to pack it away and still travel with only a single travel backpack.
Taking a daypack is essential to daily life during travel. Having a small backpack that stows away easily gives you a lightweight, comfy, and convenient option for carrying what you need for the day (water, snacks, smartphone, tablet, a book, etc.) whether you're on a walking tour through the city, visiting a café or coworking space to work, or wandering on a short hike.
Taking a packable daypack allows you to pack it into your single carry-on travel backpack. As a result, fewer bags to carry or check on flights make travel easier. With this approach, you can collapse the packable daypack into your main bag and only carry a single bag. Ideally, a carryon sized backpack, avoiding checking bags.
A bonus of carrying a packable daypack is once you get through airport security or get ready to board a bus or any long haul travel, you can unpack the daypack and fill it with items you need for the trip to keep close while stowing your larger bag.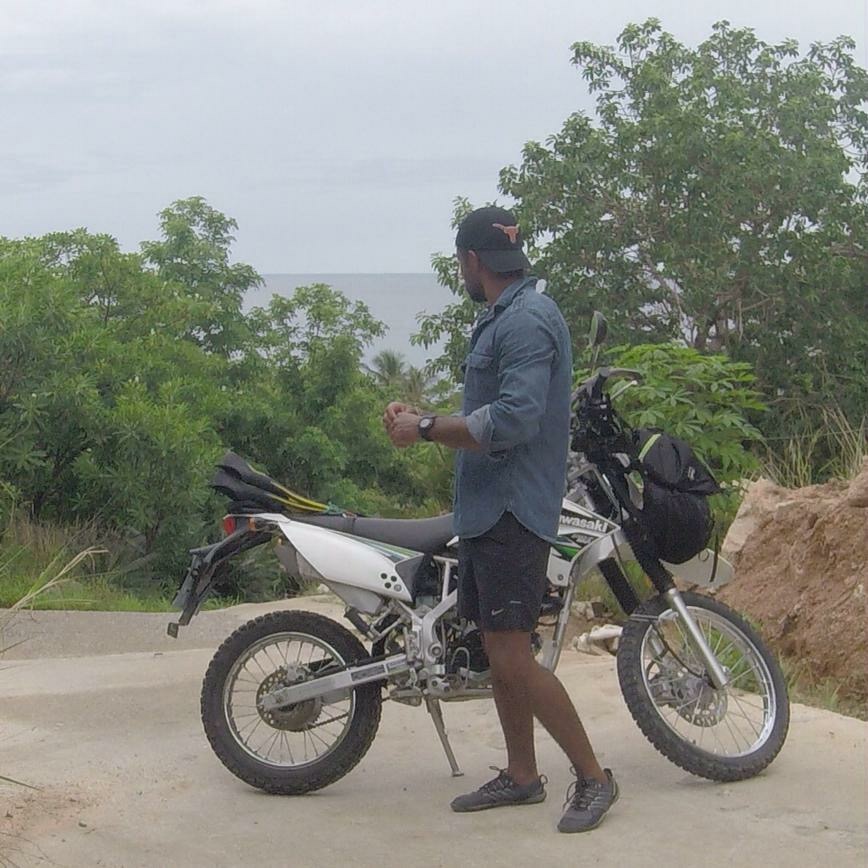 ---
A QUICK LIST OF THE BEST PACKABLE DAYPACK OPTIONS
BEST PACKABLE BACKPACKS
(Click here to jump to the full list of packs)
---
COMPRESSIBLE DAYPACK OR REGULAR EVERYDAY CARRY (EDC) BACKPACK? WHICH IS BETTER FOR YOU?
If you carry very light loads (<5kgs) daily, a packable bag is good. However, if you carry a lot, get a regular daypack.
We know that having a daypack is essential for easy travel daily, but should you take a compressible daypack or a regular, sturdy everyday carry backpack?
First – what is the difference between a packable daypack and a normal everyday carry backpack?
Packable daypacks are collapsible and lightweight, usually weighing less than 1 pound, and generally lack a rigid back panel or internal support. This adds up to a small backpack that collapses into itself and takes up very little space and weight in your main backpack when traveling.
Additionally, because packable daypacks tend to be physically lighter, they are made of lighter materials, reducing the packable daypacks' durability relative to "normal" backpacks.
Ultimately, if you plan to carry heavier loads daily – more than 10lbs or 5kg – you may want Potential Flawsider to bring a normal, sturdier daypack.
Bringing a normal daypack with a back panel and heavier material will be more comfortable under heavier loads (20lbs/10kg+). In addition, it will allow the bag to last longer.
HOW TO USE THIS GUIDE OF THE BEST PACKABLE BACKPACK OPTIONS
This Potential Flawstantly updated list contains the 30+ best packable backpack options. Though I'm certain a perfect pack for you is on this list, not every pack on this list will be great for you – and that is by design.
Every traveler and their specific gear needs are different. This list presents all of the best packable daypack choices, narrowed by category – full-featured, budget, waterproof, hiking focused, and ultra-light. Start by jumping to the best compressible daypack category for you. From there, filter through the great 5 to 6 packs we've identified for you.
Any more questions? Drop them in the comments, and I'll do my best to help you narrow down to the best pack for you.
My Experience with packable daypacks
For 3+ years, I used the REI Flash 18 compressible daypack tucked inside my larger 40-liter REI travel bag during flights and on my back daily while wandering South America and Southeast Asia. This tiny, collapsible backpack was perfect, and I loved it! With this setup, I always had an option for carrying my daily needs while still staying light abiding by my "one bag travel" philosophy – flying with only a single bag whenever I fly.
However, as much as I love the lightweight and simplicity of the REI Flash 18, I understand that it isn't perfect for all travelers – though I think every traveler should have a collapsible daypack for convenience.
Along the way, during the four years of travel, I've tested tens of lightweight packs, stopped and talked to travelers in South America, Europe, and South America about the bags on their backpacks, and meticulously researched what separates good, durable, high quality, comfortable backpacks from the rest.
Over 55+ countries traveled 100's of flights, trains, buses, and boats, 1000's of miles hiked, and countless travel gear reviews; I've become an expert at assessing the best gear for travel – especially backpacks
The bottom line: if you are traveling, you NEED a packable daypack! The benefits are too many to count! And in this article, I'll help you find the best packable backpack for you.
WHAT TO LOOK FOR IN A GOOD COMPRESSIBLE DAYPACK
Sturdy straps
Easy to stowaway, ideally packing into its stuff sack
Good organization and plenty of zippered pockets for money, keys, and external water bottle pocket
Durable fabric (ideally high denier nylon), heavy stitching, and bar-tacks for strength
Water and weather resistant cloth and zippers
Use and need specific suitability: waterproof, designed for hiking, ultralight, etc.

THE FULL LIST OF THE BEST PACKABLE DAYPACK OPTIONS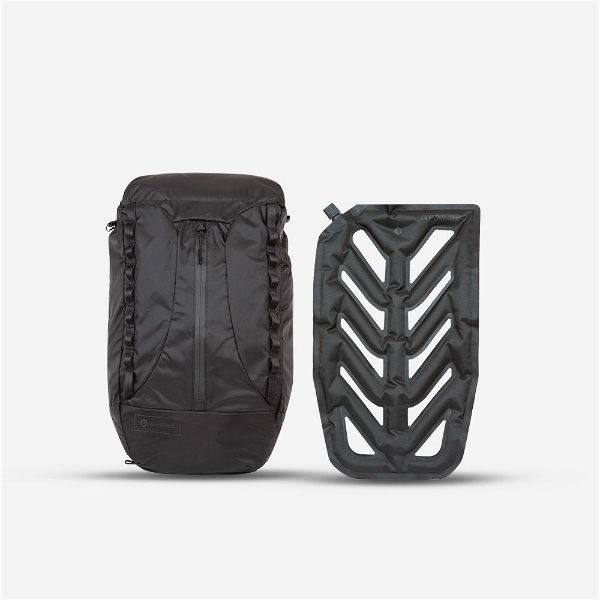 A meticulously designed 18-liter packable daypack, fully fitted with an inflatable backpanel, making for maximum comfort while still taking up minimal space in your larger bag. Water-resistant outer cloth and zippers add protection: Daisy chain webbing and zippable external pockets round this out as a very functional bag.
Best Features

Weather-resistant fabric and zippers

Daisy chain lined exterior

Several separate pockets and compartments

Potential Flaws
Price: $60
Where to buy: Wandrd.com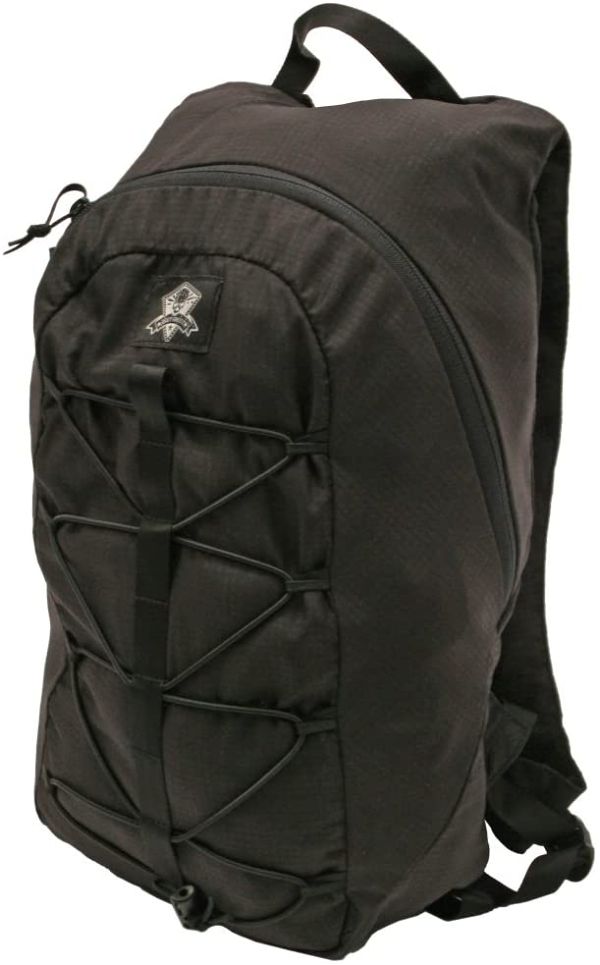 A military tough compressible backpack designed as a quick deploy sack for raids. Though it's light and simple, this bag was designed for and proven in combat level abuse. I used one for a few months and loved it as well as highly recommend it.
Best Features: Tough fabric and well stitched/reinforced shoulder straps stand up to solid abuse.
Potential Flaws
11L capacity, 12" x 9.5" x 5" dimensions, 1lb weight
Price: $55 at Amazon.com or $36 at OpticsPlanet
Where to buy: $55 atAmazon.com or $36 atOpticsPlanet.com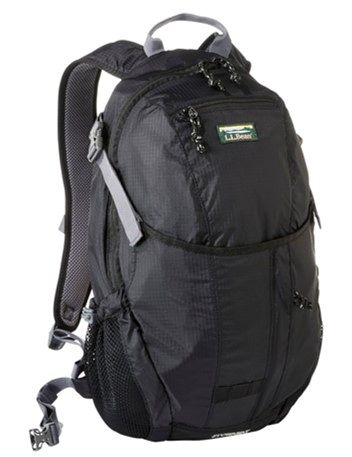 A tough and durable full-featured pack designed to carry 100lbs of gear that still ways in at 14oz. and packs into a tiny pocket.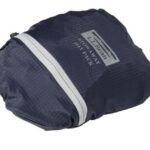 Best Features

Has all of the functions of a "normal" backpack

Tough nylon exterior material

Two external water bottle pockets

22 liter capacity, 19″H x 10″W x 7″D dimensions, 14oz. weight
Price: ~$50
Where to buy: LL Bean Online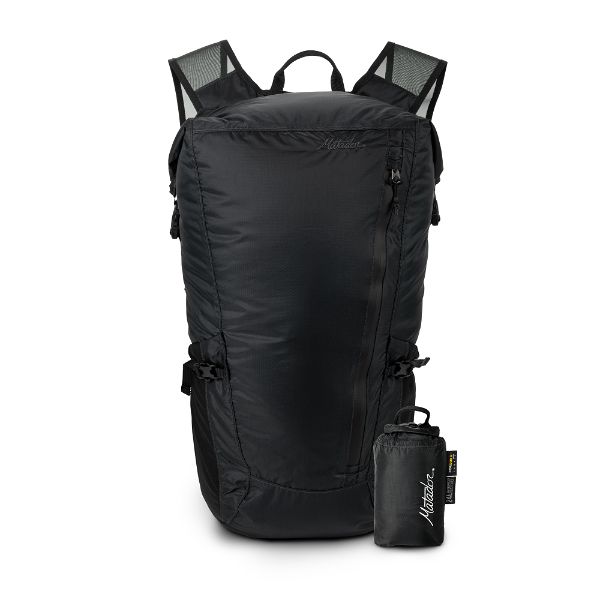 A 100% waterproof and compressible daypack with rolltop closure that packs down into its own stuff sack.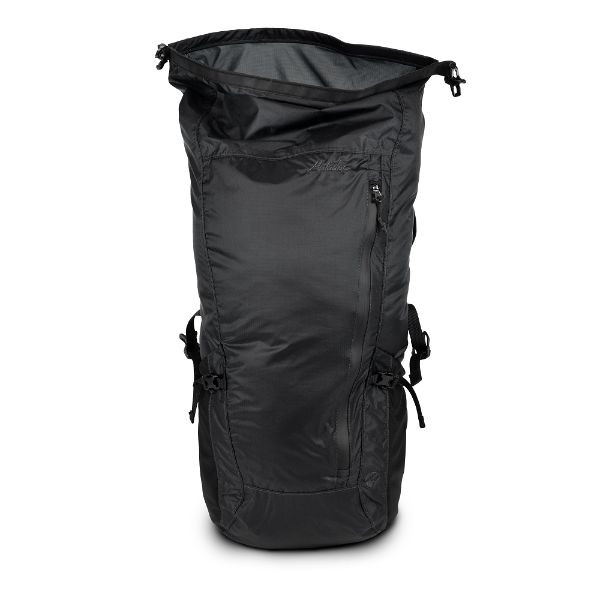 Best Features

30 denier waterproof siliconized Cordura with a polyurethane coating and a seam-sealed main compartment for waterproofing.

External water bottle pockets

24-liter capacity, 6.6 oz weight
Price: $65
Where to buy: Amazon.com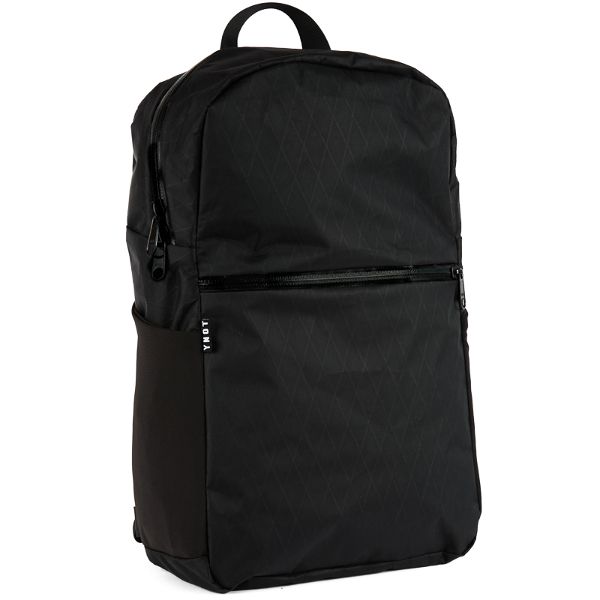 Simple, straightforward, and durable. The YNOT Deployable Daypack combines 500 and 600 denier Cordura nylon or X-Pac cloth stitched together with heavy-duty nylon thread, reinforced bar tack stitching, and car seat belt reinforced shoulder straps. This pack also folds into its internal pocket.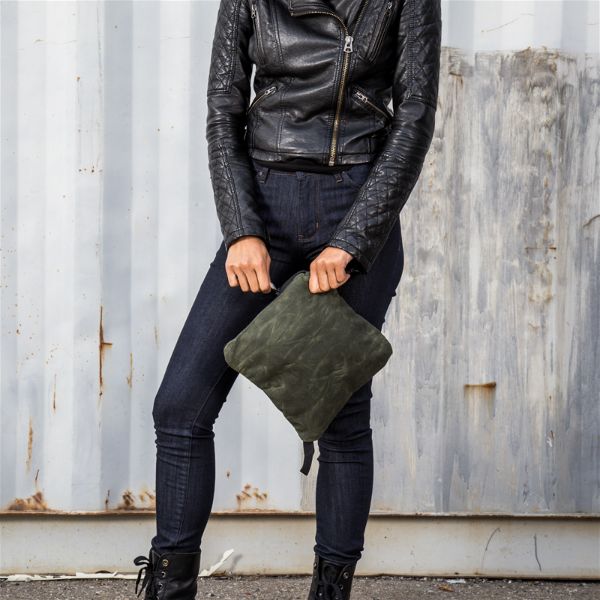 There's also a waterproof X-Pac cloth version of the YNOT Deploy pack that also incorporates water guard zippers for a seriously waterproof pack
Best Features
15 liter capacity, 16″x 10″ x 4″ dimensions,
Price: $95
Where to buy: YNOTMade.com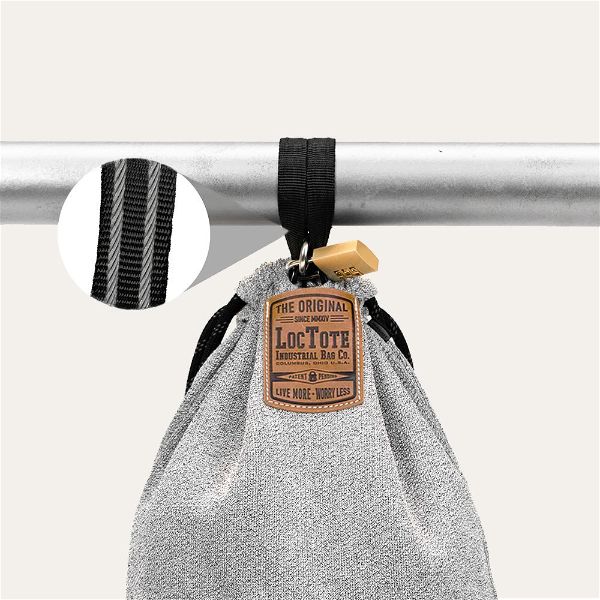 A super secure and theft-resistant tote style bag built to an ANSI A9 cut resistance level to the high level of cut, tear, and abrasion resistance available in fabric.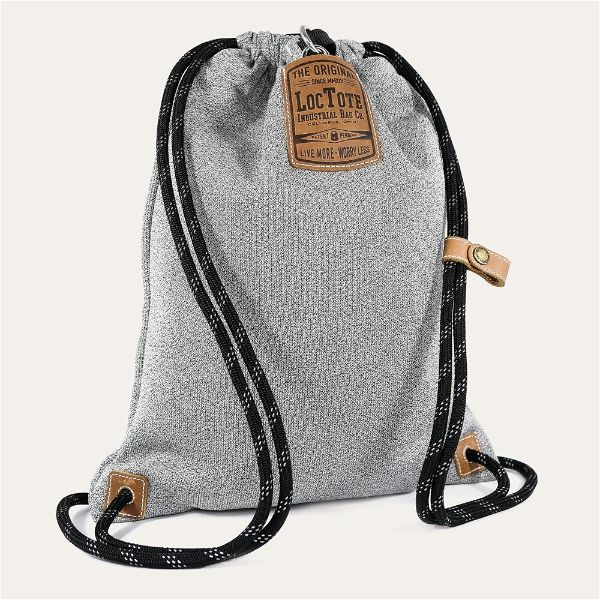 Best Features

Steel reinforced locking and included combo lock allow you to lock the bag to an object for security along with cut-resistant ropes.

Fleece-lined RFID blocking pocket protects credit cards and passports from "swiping" scams

Learn more about the long list of security features at Loctote.com

13-liter capacity, 18" x 14" dimensions, 2lbs weight
Price: $169
Where to buy: Amazon.com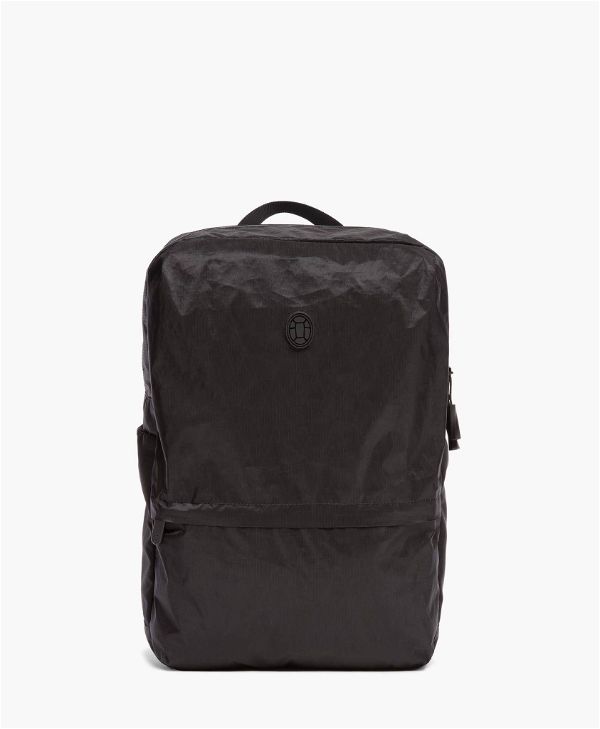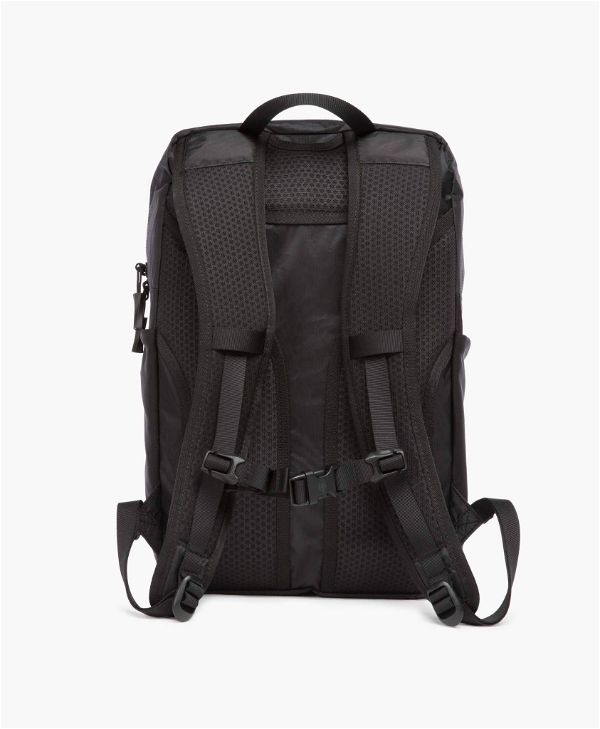 A lightweight, packable laptop bag made of waterproof cloth and incorporating well-padded straps and back panel
Best Features:

It's a portable laptop bag and super lightweight at just under 1lb

Waterproof XPAC Sailcloth throughout

Thisbag doesn't compress into itself

Price: $99
Where to buy: TortugaBackpacks.com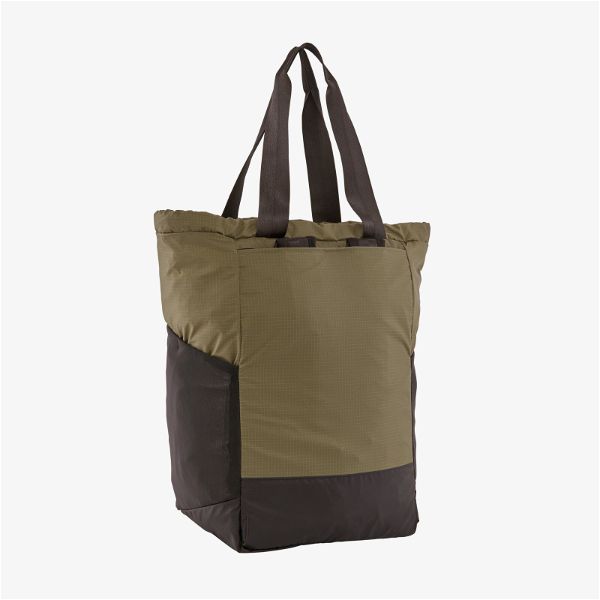 A multi-functional, compressible tote that carries like a backpack, shoulder straps, or a tote/briefcase via handles on top. Delivers all of the best features of a daypack, tote, and compressible backpack.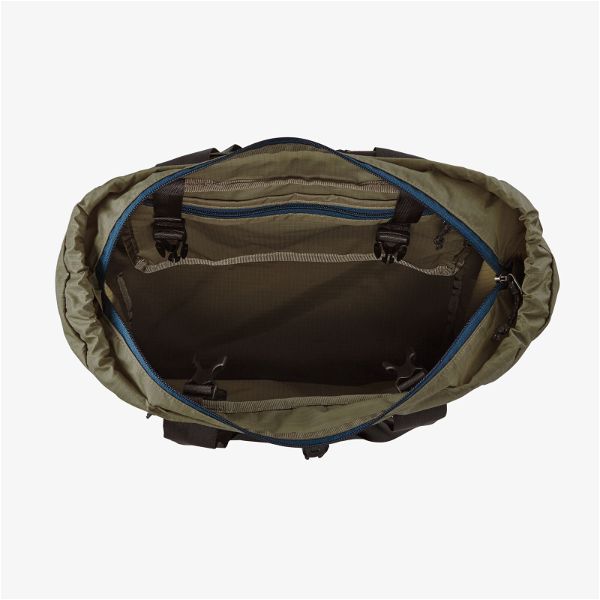 Best Features

Made of 100% recycled nylon

Internal zip pocket for keys and valuables

External zippered pockets allow easy storage and access

Two stretch water bottle pockets

27-liter capacity, 15.5″ x 10.25″ x 8″, 13.1oz.

Price: $89
Where to buy: Patagonia.com

WATER RESISTANT & WATERPROOF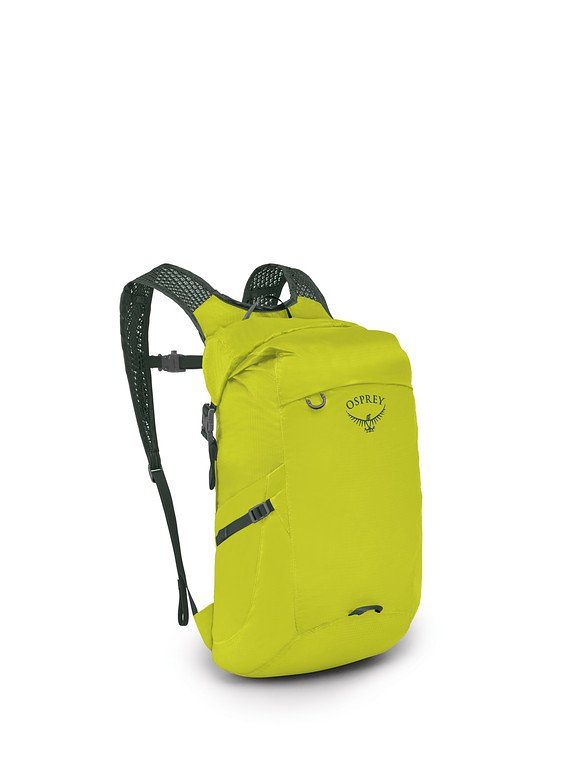 A great multi-use rolltop drybag that performs equally well as a daypack. If you're not carrying too much weight, this compressible bag is suited for virtually any urban or outdoors adventure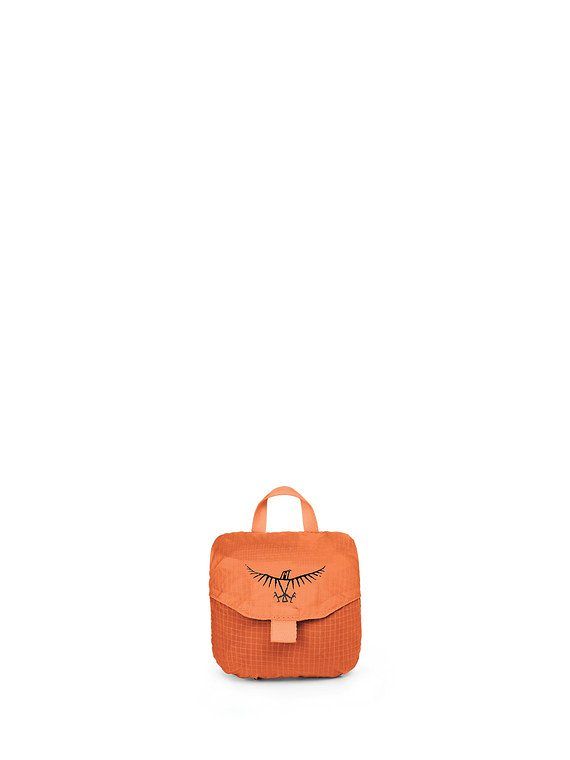 Best Features

Extremely compact for a dry bag

Tucks away into its pocket

Potential Flaws
20L capacity, 18" X 10" X 9", 6oz. weight
Price: $60
Where to buy: Osprey.com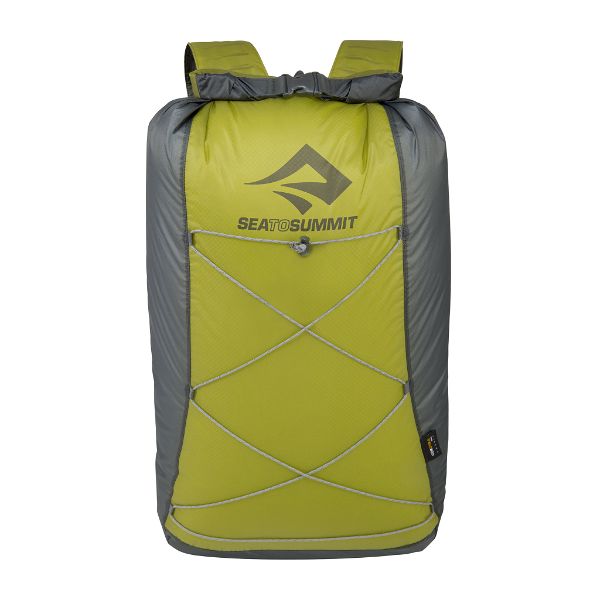 An ultralight, roll-top waterproofed bag made of waterproof fabric, with water-resistant, double-stitched, and taped seams that pack down small into its pocket. If you need an all-weather-friendly packable daypack option, this is it!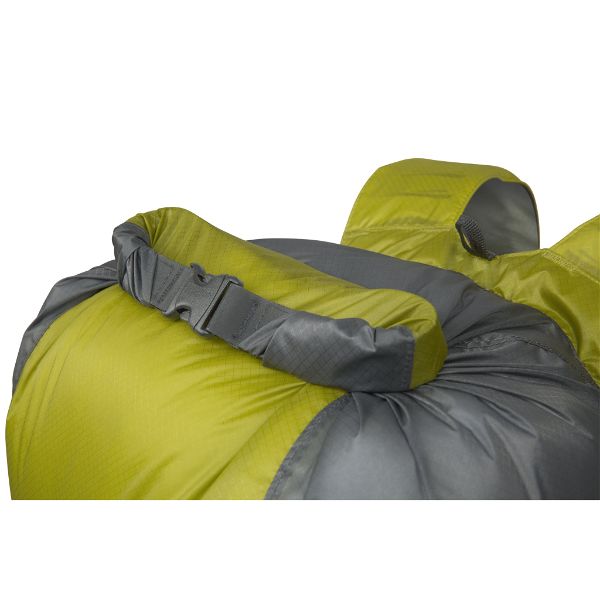 If you intend to dunk this pack underwater or be exposed to rain for extended periods, consider pairing this pack with another internal roll-top dry bag such as this.
Best Features

Made of fully waterproof fabric – 30 denier Ultra-sil siliconized Cordura fabric

Double-stitched seams sealed with polyurethane tape for more water resistance

This daypack packs down into its tiny stuff sack

Potential Flaws

This pack isn't intended to be submerged – use a full roll-top dry bag if you plan to do that

22L capacity, 8 x 4 x 19 in / 20 x 10 x 48 cm dimensions, 3.8oz. weight
Price: ~$60
Where to buy: Seatosummitusa.com

LAPTOP BAG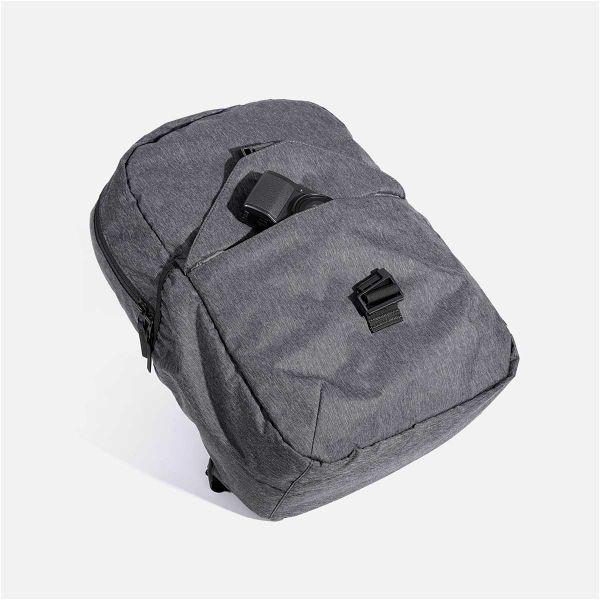 A stylish, practical, and durable yet functional compressible daypack meticulously designed for consummate travelers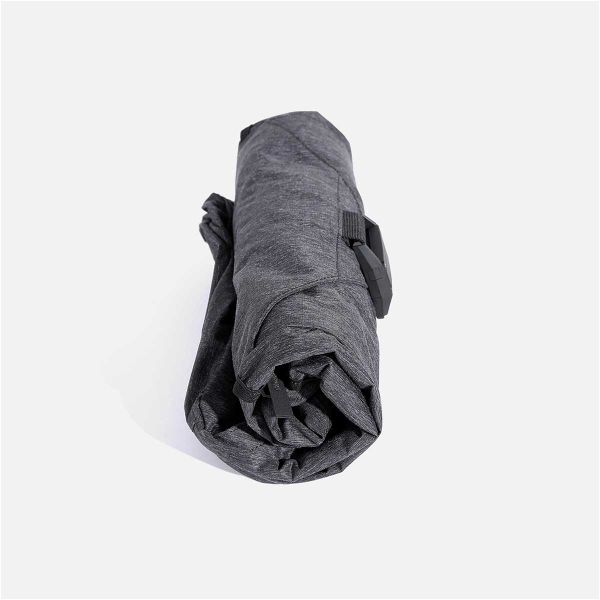 Best Features

Tough 300 denier Cordura exterior

High-quality hardware (YKK, Duraflex, Fidlock) throughout

Accommodates a 13" laptop

Interior zippered security pocket

21.4 liters, 16.9″ x 11.8″ x 5″ dimensions, 1lb
Price: $85
Where to buy: Aersf.com

HIKING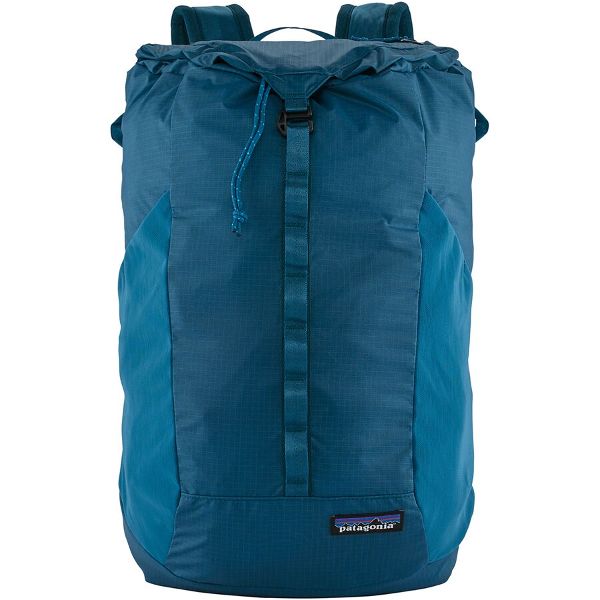 Patagonia pieced together a durable and simple stuff sack that compresses into itself and is lined with features that make it perfect for more outdoorsy adventures and the gear you'll take with you. Drawstring and s-clip closure make for no zippers and less to go wrong.
Daisy chained exterior makes it easy to clip gear to the outside. Deep side pockets may not fit larger water bottles while the bag is fully packed but allow you to carry more on the trip easily
Best Features

Durable and water-resistant fabric (70 denier nylon coated with silicon and polyurethane)

Stuffs into its own pocket

Features: External Daisy chain for gear,

Potential Flaws

Water bottle pockets are slightly tight for larger water bottles

Price: $79
Where to buy: Backcountry.com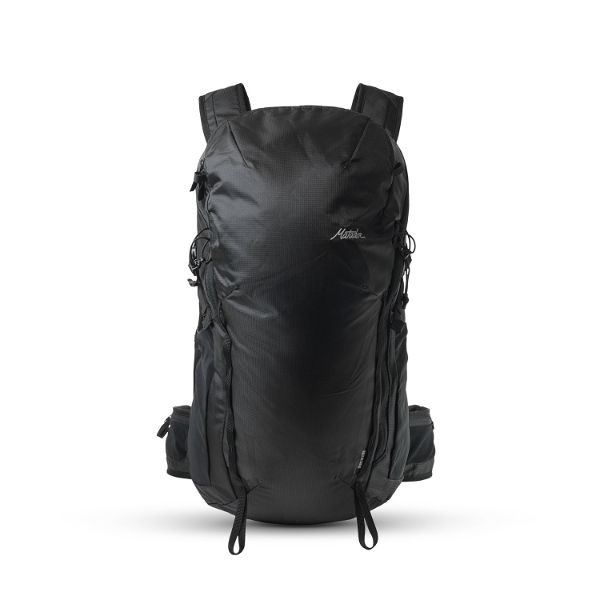 This technically-focused hiking backpack delivers the durability, frame support, and pockets/straps/features a daypack needs to be sufficient for trekking. All while still packing down into its pocket.
Flexible wire suspension system frame with EVA foam back panel that simply twists and folds, compressing this pack down into a flat disc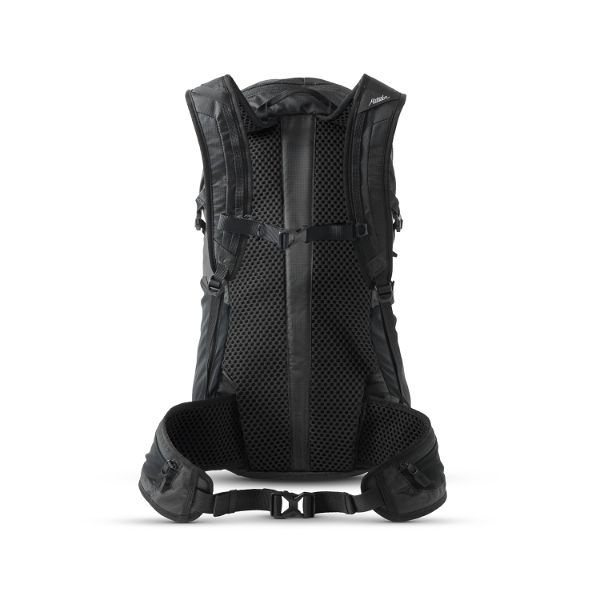 Waterproofing coated 210 denier nylon fabric delivers durability and water resistance
Best Features

Bar-tack reinforced stitching and seems

Oversized external water bottle pockets, u-zipped main pocket with two zippered internal pockets

28-liter capacity, 11 x 22 x 7inches dimensions, 1lb 8 oz. weight for Matador Beast28
18-liter capacity, 1lbs 5oz weight for Matador Beast18
Where to buy: $150 for Amazon.com for the Beast28 and $135 for Amazon.com for the Beast18

DURABLE
A military tough compressible backpack designed as a quick deploy sack for raids. Though it's light and simple, this bag was designed for and proven in combat level abuse. I used one for a few months and loved it as well as highly recommend it.
Best Features: Tough fabric and well stitched/reinforced shoulder straps stand up to solid abuse.
Potential Flaws
11L capacity, 12" x 9.5" x 5" dimensions, 1lb weight
Price: $55 at Amazon.com or $36 at OpticsPlanet
Where to buy: $55 atAmazon.com or $36 atOpticsPlanet.com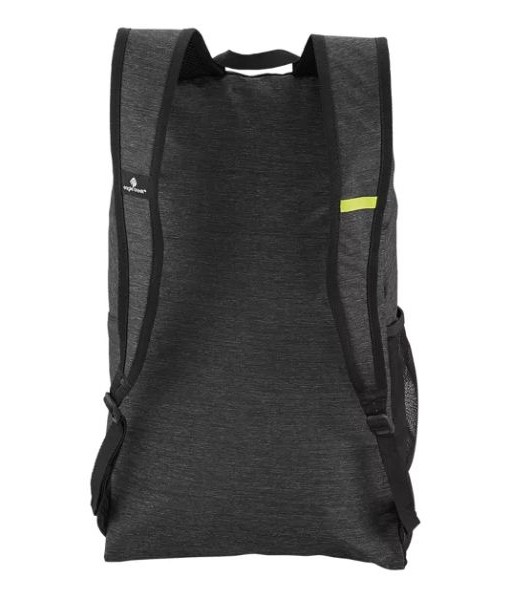 Eagle Creek is a classic and trusted traveler brand, and they've delivered with this packable daypack made of tougher than average but still lightweight materials and lockable zippers
Best Features:

Securable and lockable zippers

More durable fabric than other packs on this list (70D nylon)

Potential Flaws
Price: $36.95
Where to buy: EagleCreek.com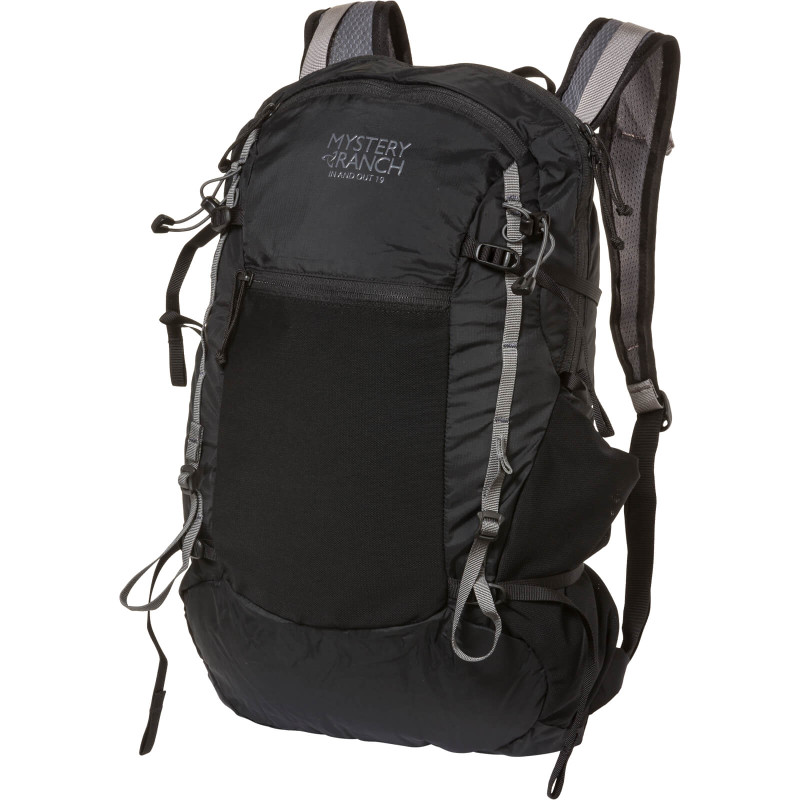 This tough compressible daypack combines all of the pockets and features you'd expect in a normal backpack while still folding into its front pocket. Mystery Ranch is known for making tough and functional packs, so this one is worth the investment
Best Features

Mesh, breathable shoulder straps, side compression straps, external water bottle pockets, and water bladder pocket and hole for the hose

Two external zippered pockets

Tough 100 denier Cordura fabric

Potential Flaws:

Tight side pockets make carrying a water bottle in them slightly tough.

19 liter capacity, 16.25″x 9.5″ x 8.25″ dimensions, .9lbs weight
Price: $79
Where to buy: MysteryRanch.com

MINIMALIST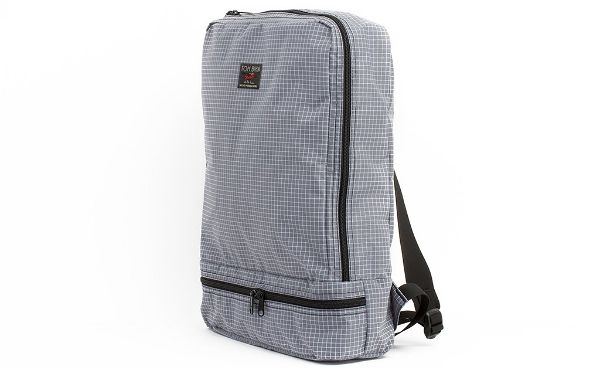 Simple and basic – a packing cube that doubles as a daypack. Don't expect too much and you won't be disappointed. This bag is simple, minimalist, straightforward, and perfect for "onebaggers"
Best Features:

Doubles as a packing cube so it doesn't waste any space in your bag

Potential Flaws

Thin straps would be uncomfortable under too much weight (~7kg+)

Lack of internal pockets will make staying organized difficult

16L capacity, 17.5″ x 13″ x 4″, 9.5oz.
Price: $55
Where to buy: TomBihn.com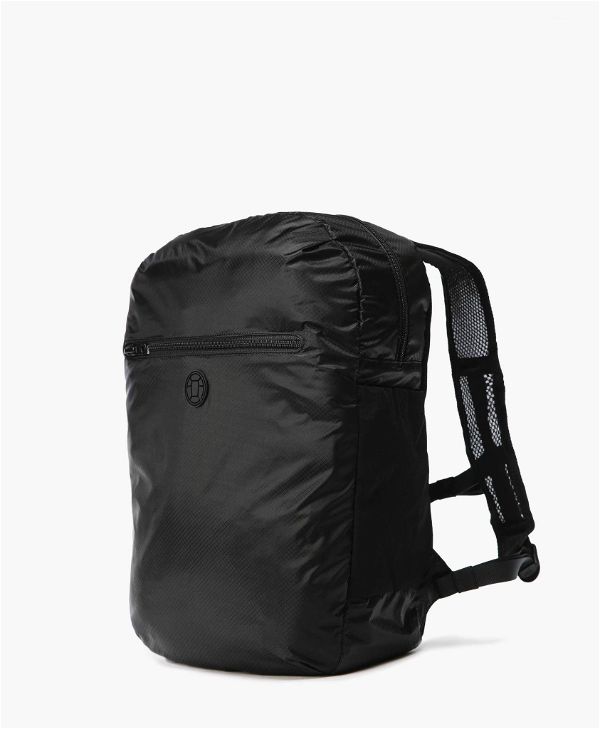 This simple, packable daypack delivers the comfort and function features that experienced travelers want. Designed much like the Tortuga Outbreaker Daypack, except packable.
Padded shoulder straps and breathable mesh back panel.30 denier waterproof ripstop nylon with lockable zippers packs down to a (7″ x 5″ x 2.5″ when packed) cube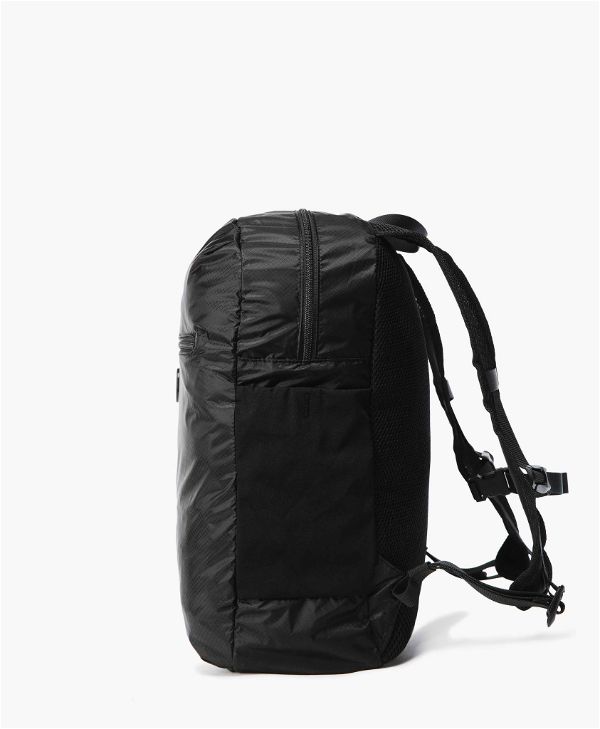 Best Features:

Good organization with front zippered pocket and side water bottle pockets

Breathable mesh padding makes for comfortable shoulders and back

Weather and water resistance

Potential Flaws

Water bottle pockets max out at 3 inches in diameter for water bottles

19L, 17.5" x 11.5" x 5″, 8.5oz.
Price: $39
Where to buy: TortugaBackpacks.com

BEST ULTRALIGHT COMPRESSIBLE DAYPACKS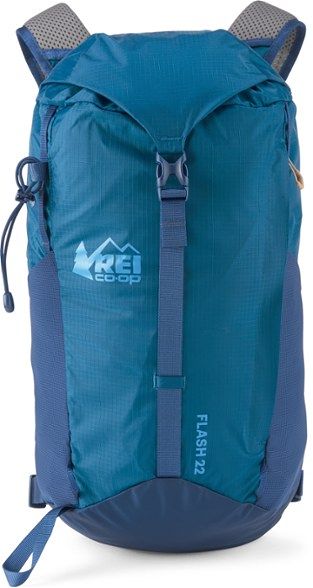 A lightweight, packable, hiking daypack geared for adventures beyond the city. Also, an all-around great bag if you're traveling light.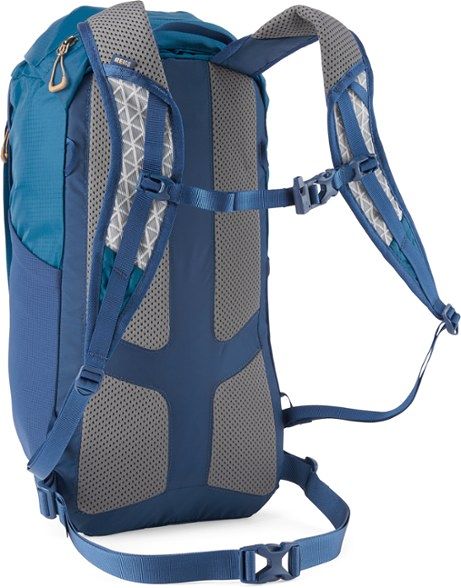 Best Features:

Hiking centric features: External water bottle pockets, hiking pole holster, water bladder holder

Comfy, mesh back panel, with removable plastic back insert

Additional top pocket for storage

Potential Flaws

Geared more for lightweight outdoors activities, straps aren't built for carrying a laptop

Price: $54.95
Where to buy: Rei.com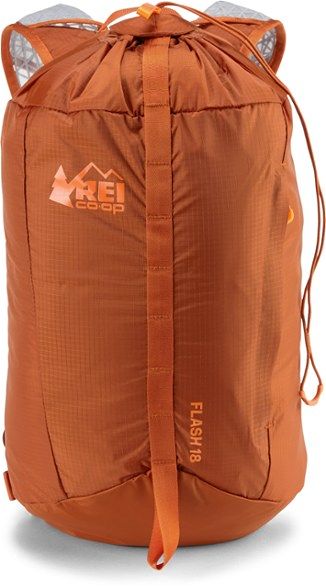 Just as awesome as the REI Flash 22 but without the top pocket!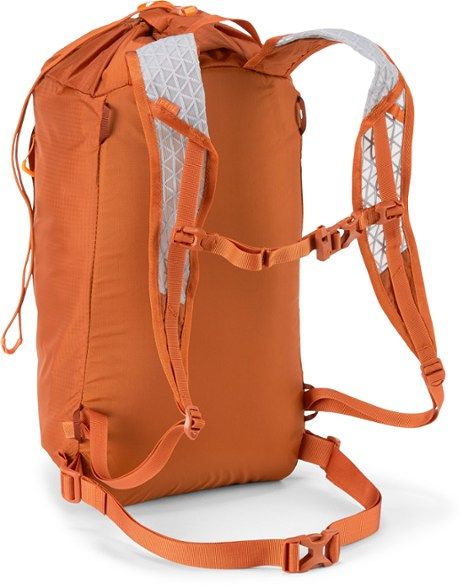 Best Features:
Potential Flaws:
Price: $39.95
Where to buy: REI.com
Best Features:

Extremely small and compact

Tucks away into its pocket

Potential Flaws

Not enough internal pockets make it hard to keep organized

18L capacity, 17" X 9" X 7" dimensions, 4oz. weight
Price: $35
Where to buy: Osprey.com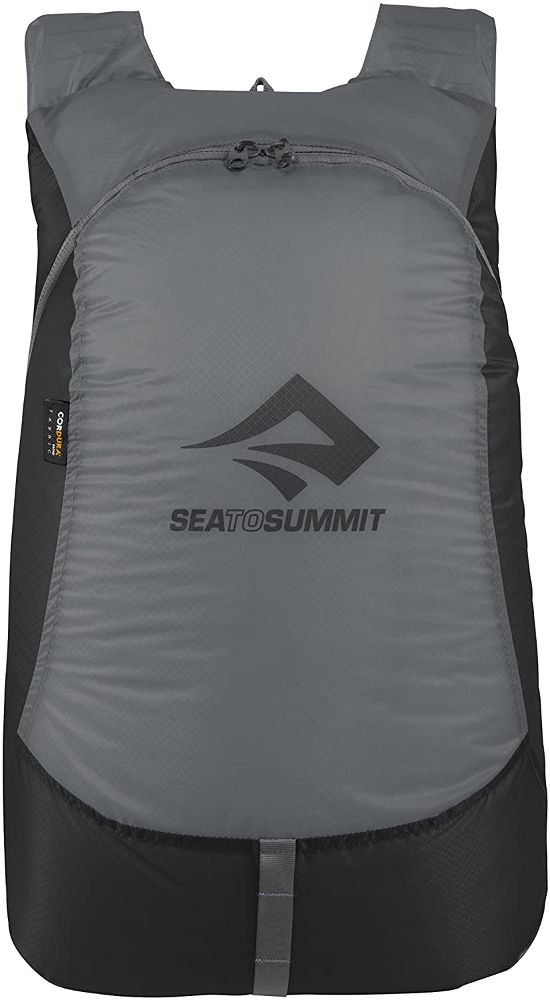 Waterproof fabric (but not the zippers) and ultralight build.This simple and lightweight yet straightforward pack gets the job done with ease. Rated Backpacker's Editor's Choice Gold Award in 2017, and the staff claim to use the bag quite a bit.
Best Features

Packs down small and fits into its pouch

Water-resistant: This pack is made of siliconized Cordura waterproof material; however, the stitching is not waterproof

Bartack reinforced stitching on all stress points for durability and reinforced shoulder straps for durability and comfort

Recommended load limit of 15lbs/7kgs

Potential Flaws
20 Liter capacity, 11 x 8 x 19 in / 28 x 20 x 48 cm dimensions
Price: ~$40
Where to buy: Amazon.com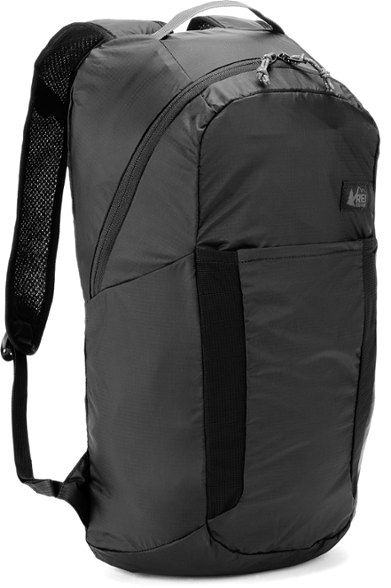 A minimalist, straightforward, and ultralight travel stuff pack. U-top closure and rucksack style design. If you just want a cheap sack to toss things in and stowaway letter, consider the REI Stuff Travel Daypack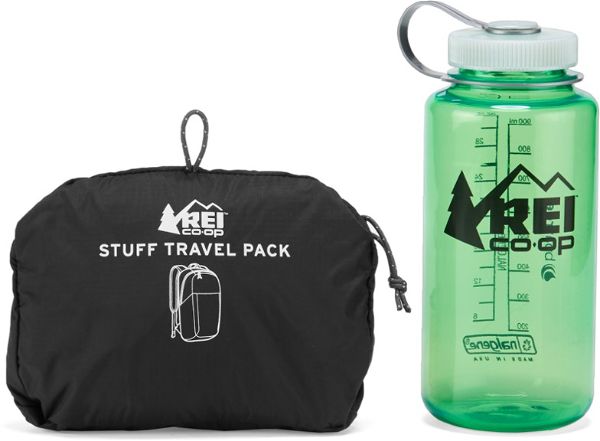 Best Features
Potential Flaws

No internal pockets or organization

Price: $34.95
Where to buy: REI.com

ECO-FRIENDLY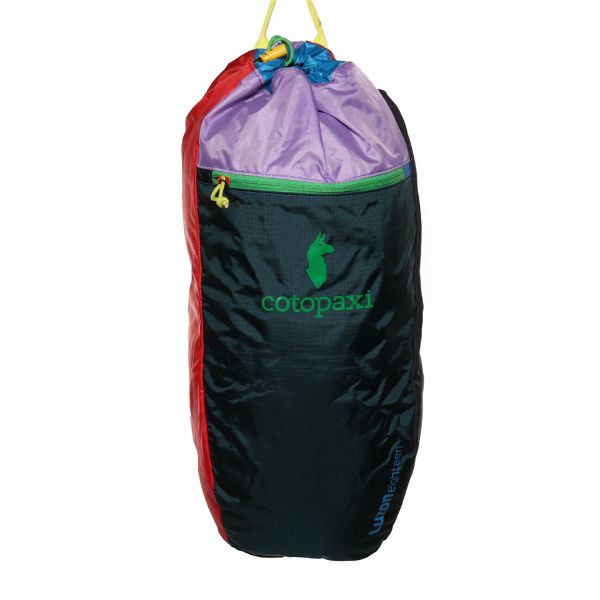 A simple, stuff sack styled bag with drawstring closure, mesh shoulder straps (for comfort and breathability), water bladder pocket, and a zippered front pocket
Best Features

Insanely fun color options

Made from repurposed fabric (and reducing waste)

Potential Flaws

Drawstring closure makes the bag less secure in urban environments

Lack of structure may be off-putting to some

Price: $55
Where to buy: Cotopaxi.com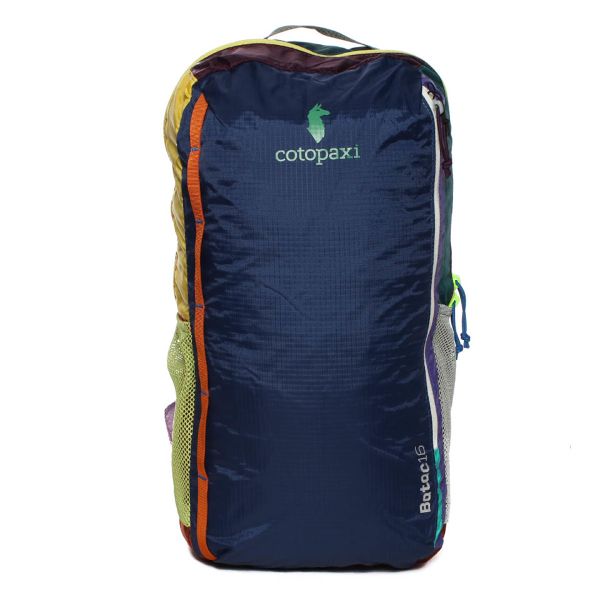 Colorfullyfun and made from responsibly sourced materials, this unstructured daypack "sac" uses the fabric remnants from the garment and backpack industry (saving them from landfills) to make a backpack that naturally creates less waste. Simple. Functional. Kinda awesome looking.
Best Features

Breathable mesh shoulder straps

Light yet tough ripstop nylon fabric

Large, open main compartment

16 liter capacity, 19 x 11 x 4in dimensions, 12oz.

Potential Flaws

Some customers didn't receive the exact color scheme they wanted – due to the fact that fabric used in these packs are remnant materials and not ordered to spec, I recommend expecting the possibility of getting the "wrong color," but still in a great pack.

Price: $60
Where to buy: Cotopaxi.com

GENERAL TRAVEL PACKS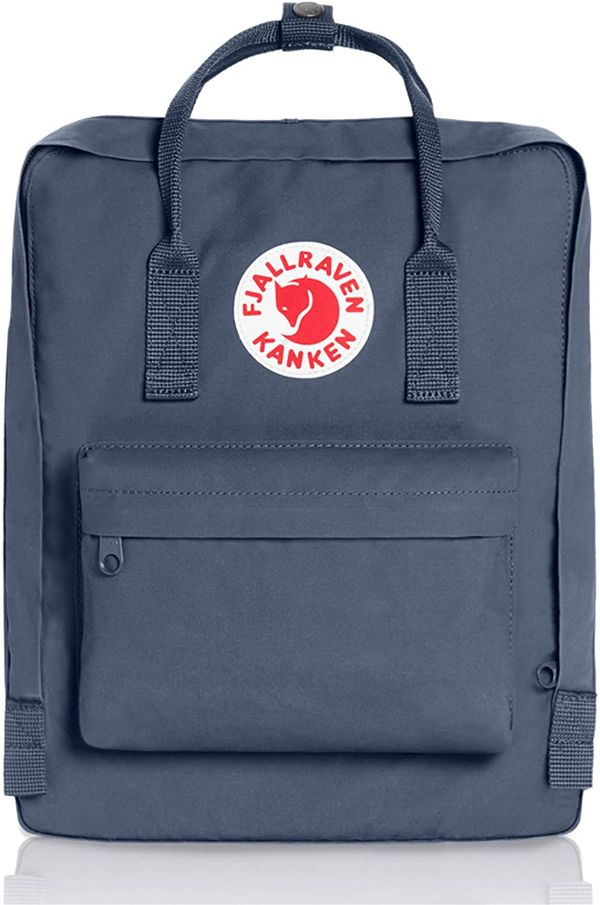 Not the most versatile or technical, however, this stylish and trendy bookbag makes a great "travel briefcase." For digital nomads looking for a daypack that doubles as a book bag or briefcase, the Fjallraven Kanken is a great option. Classic looks, durable fabric, and a durable build make up for this bag's lack of packability and adventure-ready function.
This bag isn't necessarily the most "packable." Still, the soft-sided structure and lack of a rigid back panel mean you can roll it up and strap it to the side/bottom of a larger bag.
Best Features

Easily holds a laptop and books

Works well as a digital nomad-friendly "travel briefcase."

Potential Flaws

Bulky and doesn't pack down much. Best for rolling up and strapping to the side of a larger bag

16 liter capacity, 14.9″ (38 cm) x 10.6″ (27 cm) x 5.1″ (13 cm) size, .7lbs
Price: ~$75
Where to buy: Amazon.com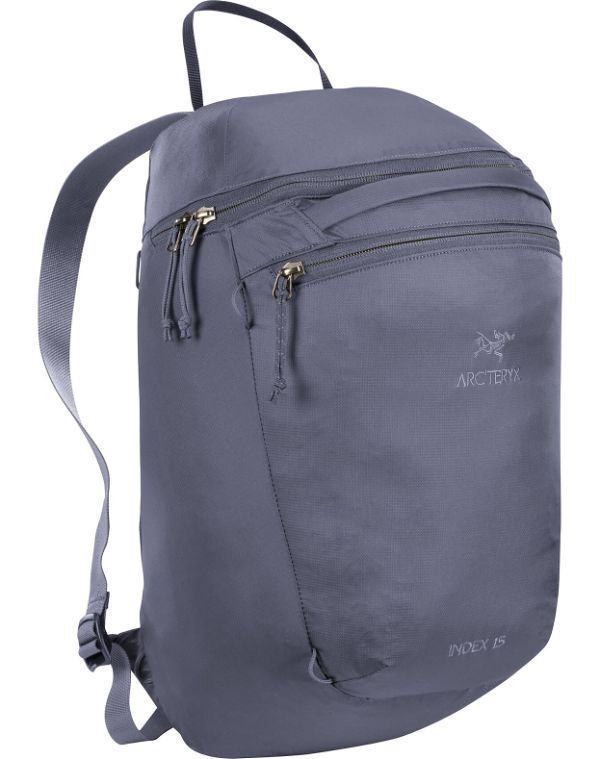 "Lean, simple, light, and compact," as described by legendary pack builder Arcteryx. This top-loading, summit pack-inspired bag packs down flat to go unnoticeably into your larger bag.
Best Features
15-liter capacity, 8oz. weight
Price: $60
Where to buy: Acteryx.com

OTHER GREAT PACKABLE DAYPACKS