Traveling the world is an amazing experience, and the mystery of finding our way in a brand new place is part of the adventure. However, generally having an idea of how to get around – from the airport to your hostel or hotel, or between major cities – is extremely useful for saving time and stress and reserving more time and energy for more worthwhile adventures.
Luckily, these days every region of the world has dedicated rideshare apps (for avoiding taxis) and booking sites (for booking trains, ferries, and buses in advance).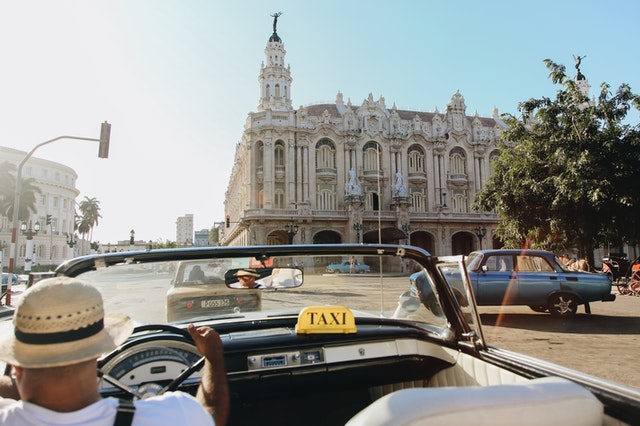 Whenever traveling, I highly recommend using rideshare over local taxis to avoid scams, unreasonable prices and get around the language barrier that makes communicating your destination more difficult.
On the same note, whenever you travel between cities, islands, or anywhere else, not on a plane, I highly recommend researching your route options, prices, and service providers before ever speaking to a travel agent.
Knowing the best sites and apps for each region to research transportation options (buses, trains, and boats) without visiting a travel agent will allow you to plan your travel further in advance, reducing the fear of the unknown and saving money along the way.
In this article, I'll share the rideshare apps and best travel booking sites (for buses, trains, and boats) for every region of the world.
---
CONTENTS OF THIS ARTICLE
---
GENERAL TRANSPORTATION PLANNING
Buses, trains, planes, and Ferries
Planning for around the world (or around a region) adventure starts long before we ever set foot out of the door. Many long-term travelers even plan their travels around the cost of flights, transportation, and living. Suppose you can save $1000 on a flight by taking a flash deal flight to South America instead of a $2000 flight to Asia. In that case, you can extend your budget and travel timeline by weeks!
Though you could jet set and fly between cities and countries, you can save stacks of cash by skipping the flight and instead of traveling "overland" – via buses, trains, and boats.
For instance, a flight from Chiang Mai, Thailand, to Koh Samui, Thailand, will set you back about $120. Making an adventure of that same trip – traveling by train, bus, and boat – can be done for only $20, leaving you more money to party with or travel longer.
As a rule of thumb, if you want to save money, avoid flights.
In this section, we'll review the best tools around the globe for finding the cheapest flights, figuring out the cheapest way to get from the airport to your hotel/hostel, and the best option for planning cheap travel between cities.
---
BEST OPTIONS FOR PLANNING FLIGHTS AROUND THE WORLD
The first step in any travel is the flight to your first destination. This is also usually most traveler's highest cost. My first recommendation is to travel hack using credit card points to make your first international flight free. If you don't have enough points, I recommend keeping your destination flexible to take advantage of lower-cost flights. Then use these three tools to find the cheapest flight for your adventure:
Side note: I highly recommend using these tools to research flights, but, when purchasing go directly to the airline's website. This will 1) save you fees and 2) make solving problems with your ticket easier as you'll be dealing directly with the airline.
1. Momondo (Research and Booking)
Momondo is one of the best flight researching and booking tools because of the flight analytics (cheapest day and time) and the vast number of flights it covers. Momondo's data includes minor flights in far reaches of the world, think, finding a flight from Nigeria to Zambia. Momondo also covers major flights (think London to Bangkok) and provides amazing analytics on both better than competitors.
I recommend using Momondo's flight analytics to find the cheapest day of the week and month of the year to fly into your chosen destination, as you can save hundreds of dollars this way
2. Skyscanner (Research and Booking)
Skyscanner ties with Momondo as being one of the best options for booking flights. Though Skyscanner doesn't include many small flights as Momondo, I find their booking (reservations, customer service, handling flight delays) convenient and reliable. To date, after four years of travel, I've never had a problem with a Skyscanner reserved flight – which adds a layer of security when dealing with small airlines in poorer countries.
I generally research my flights using Momondo or Google Flights and book with Skyscanner
3. Google Flights (Research only)
Google Flights is just as awesome as Google except for finding flights. Though you can't reserve directly through Google Flights, the tool is still amazing for researching the cost of flights.
Google Flights' best feature is the explore and discover function, which allows you to see the price of all flights around the globe from a single location. So, suppose you are in a place like Europe and planning a Southeast Asia Backpacking trip. In that case, you can easily plan your flight by finding the cheapest airport you're your destination region instead of a particular airport.
GETTING FROM THE AIRPORT
Once you've finally arrived in your city of choice, getting from the airport to your hotel can be a stressful experience for many people. You could take a taxi, but taxis taken from an airport are by far the most expensive car rides you will ever have, sometimes 3x and other times 10x (yes, I've seen this) the rideshare price.
When getting from the airport to your hostel/hotel, public transport (metro, buses, trains) is by far the cheapest and best. If you don't mind walking a bit in places that frown on rideshare, rideshare apps are an even better option.
Here's how to find public transport from the airport or set up a ride share in airports that forbid rideshare apps
Google Maps – Finding Directions and Public Transport Feature
Rideshare (requires walking outside of the airport)
Airport managed taxi stands (extremely expensive)
Google Maps – Finding Directions and Public Transport Feature
Public transport – taking a bus or train into town – can be the easiest and cheapest option, costing less than $1 in most countries. However, the hassle can be finding that information, because even the information desk at the airport rarely knows in the places I've visited.
To find the bus or train from the airport to your hotel or hostel, simply punch in your destination in Google Maps, switch to directions, and switch to the public transportation option.
On this screen, Google will list all of the options for public transport from the airport. Please note that in my experience, though the line or bus/train letter/number is accurate, the exact timetables can be a little off. In this case, just find out the line you need to ride, the stop you need, and then approach the information desk asking the timetable for that line, and you should be sorted.
Rideshare Apps (Usually requires walking outside of the airport)
If taking public transportation sounds daunting, don't sweat it. The revolution of Rideshare Apps has made catching a ride cheap and easy, and it has been available in 90% of the countries I've visited. A major plus of rideshare apps is by dropping a pin for the destination; you avoid the miscommunication of explaining your destination and worrying if the driver can find his way to that destination.
Note that some airports do not allow rideshare apps – in this case, simply walk a few hundred meters from the airport to a restaurant coffee shop and call your ride from there.
Airport managed taxi stands (extremely expensive)
As a last resort in getting from the airport to your hotel or hostel, you can book a taxi. Suppose you do book a taxi at an airport. In that case, I recommend going to the official taxi stand and having them organize the ride for you. Granted, the airport taxi stands generally pump up fares by 20%. Still, this option is much safer than grabbing a taxi on your own in sketchy situations (think Bogota, Colombia, or traveling solo as a woman). Additionally, they will clearly explain your destination to the driver. You will likely pay a standard fee for your trip instead of negotiating.
PLANNING TRAVEL BETWEEN CITIES
After settling into the first city of your adventure and seeing the sites you want – it's time to move on to your next city.
I highly recommend avoiding airplane travel and instead of traveling via bus, train, and boat.
First, bus, train, and boat travel are far cheaper, sometimes 1/10th the price, and you won't have to worry about baggage fees. Second, it adds to the travel experience, immersing you with locals. Third, traveling this way allows you to get off the beaten path more easily – not every city has an airport. Still, all cities have roads, and all islands have a place to park a boat, making your destination options endless.
Finding those alternate forms of travel can be difficult, considering language barriers and a lack of centralized information, but Rome2Rio does an amazing job of sharing how to get from any "Point A" to any other "Point B."
There are many region-specific travel booking sites (that I'll share in the next section); however, Rome2Rio is the best option for researching all of your available travel options anywhere globally.
Rome 2 Rio (Researching non-plane travel between cities only, great fallback)
Rome 2 Rio is hands down the best app for planning travel by bus, train, or boat between cities within the same country (for instance, Chiang Mai to Bangkok), between islands/over water (such as from Canggu, Bali to Gili Trawangan Lombok), or between cities that are close but separated by a border (such as Ho Chi Minh City, Vietnam and Phnom Penh, Cambodia).
Keep in mind, Rome2Rio is more for researching a route – identifying the companies that serve the route, rough estimates of prices, and rough time schedules – so you'll have to book at a 3rd party site or directly at the travel company's service counter. But, at least you will be able to weigh all of your options and destinations accordingly.
I highly recommend using Rome2Rio to plan an overall itinerary for your trip and then booking electronically with the sites recommended in the next section
TRANSPORT AND RIDESHARE OPTIONS BY REGION
Once you're aware of all of the cities you want to travel between, it's time to book the trip.
Tip: Every region you will travel to will have an unofficially "preferred travel" method by locals and on the tourist trail. Travel in whatever way is most common in the region, and you'll save a ton of money.
In Chile and Argentina, long-haul bus travel is most common. In Thailand, mini-busses in the north and ferries in the south/islands are common. In Bali and Indonesia, rideshare + ferries are the de facto transport setup. In Europe, trains are the cheapest and best travel form. Vietnam uses mini-busses. And in the Philippines, ferries and boats are the preferred modes of travel – and the list goes on.
Once you understand the most common/sufficient mode of travel, you'll need to find the most popular and best booking site for that mode of travel and region.
In this section, I'll share, region by region, the online booking platforms to use.
---
ASIA GENERAL TRANSPORT BOOKING TOOLS
12go.Asia (Booking Site) (Transport – bus, train, ferry)
Grab: Rideshare App available through most of Southeast Asia
12go.Asia has been the most useful booking site in all of my Southeast Asia travels. The site delivers all travel options that aren't by plane (busses, trains, ferries, shuttles) and covers virtually everywhere that you can book a ticket online. This platform also allows online booking for a small fee, and the prices are close to comparable to what you would pay at the station
Grab bought out Uber's market share and has been the "Uber of Southeast Asia" ever since. Anywhere in Southeast Asia that has rideshare will be served by grab
GETTING BETWEEN ISLANDS IN SOUTHEAST ASIA
Some of the best sites and experiences in Southeast Asia happen on the far flung islands in Thailand, the Philippines, Malaysia, Indonesia, and beyond. Flying between islands on a one month trip would cost a fortune and despite the time savings the experience would be more stressful, thanks to security and tight timetables.
For island hopping in Southeast Asia your three best options are:
12Go.Asia travel booking websites – great for boat, train, and bus transport
Booking at a local travel agent kiosk
Hiring a local fishing boat (seriously)
Live Aboard tours between islands
12Go.Asia travel booking websites – great for boat, train, and bus transport
12Go.Asia is clutch for travel research and booking throughout Southeast Asia when you're traveling on anything that is not a plane. I've used 12Go's booking for last minute boats and ferries between island in the Philippines (specifically between Coron, Palawan, Cebu, and back to Manila), the Thai islands, and between Bali and the rest of the Indonesian islands. Prices are fair and are generally about 5% to 10% above the lowest possible price you could negotiate locally.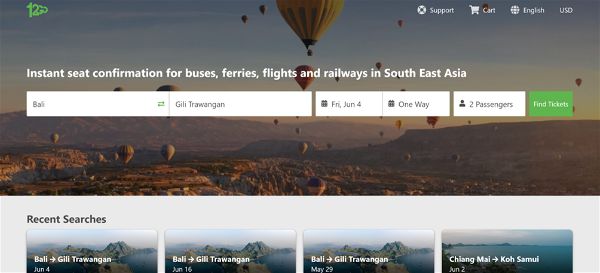 If you need to get between islands anywhere in SEA, reach for 12go.Asia first
Booking at a local travel agent kiosk
Virtually everywhere you go in Southeast you'll find very unofficial looking travel agent kiosks, which look more like sheds with posters all over. These "agents" aren't very official, but have the contacts for all of the boat companies and the relationships to book you a spot. There are two things you need to keep in mind when using these 1) negotiate down the price always, as you will be overcharged and 2) negotiate transport to your final destination including shuttle dropoff and ensure the exact location (including address) is written on your ticket – anything you don't have annotated and can't proved you will be charged extra for at your destination.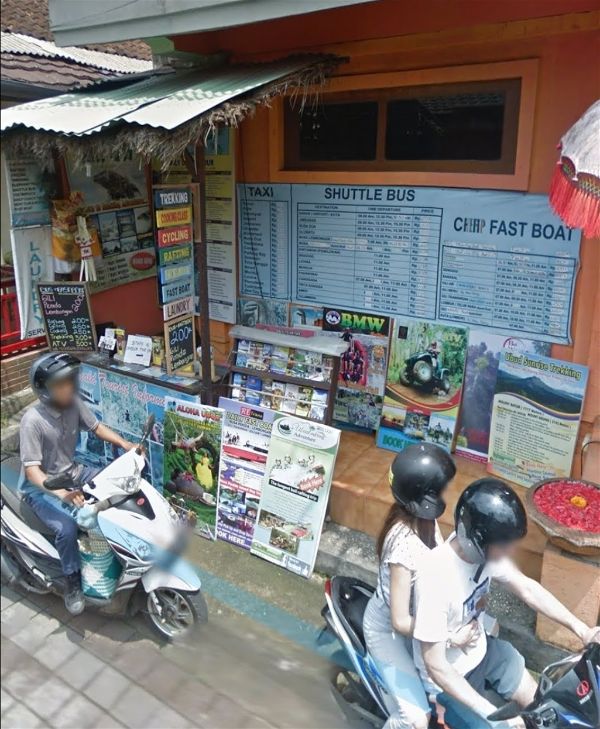 Aside from those two catches (always price haggle, always have your final destination written on the ticket) this is a fun, cheap, and easy way to travel. A flight that will cost you $150 will likely cost $15 to $25 by boat including transfer to your final destination.
Hiring a local fishing boat (seriously)
If your island of choice is within an hour or two ride of your current location and no other option is available, ask around for a local fishing boat and hire them for the trip. It's adventurous, convenient, and does everyone a favor. In Southeast Asia, most fishermen live just above the poverty level and making $10 for a one hour trip would be much appreciated. You'll be surprised how friendly they can be
A buddy and I recently missed the last ferry between two islands in Indonesia, so we hopped on the beach and asked who wanted to make some cash. $20 bought us a 30 minute ride and beach drop off right in front of our hotel
Live Aboard tours between islands
With the 2000+ islands in the Philippines and the 17,000+ islands in Indonesia, most are unexplored – which makes "live aboards" a fantastic way to travel. Live aboard cruises can be one way boat trips that last between a couple days and a week or more. Along the way, the captain will stop off at islands for snorkeling, fishing, hiking, and more. At night, you'll sometimes get the choice of sleeping on the boat or on the shore of an island that has never seen foreigners – or sometimes anyone.
If you're in the Philippine islands, look up "Tao Philippines" live aboard cruises.
COUNTRY SPECIFIC RIDESHARE APPS IN ASIA
Grab: Singapore, Cambodia, Indonesia, Malaysia, Myanmar, Thailand, Vietnam, and the Philippines
Gojek: Singapore, Indonesia, Vietnam, Thailand, and the Philippine
Ola: India
Didi: China
Uber: India
---
SOUTH AMERICA TRAVEL BOOKING TOOLS
Travel in South America happens via two options: bus or plane. Plane travel between cities will be relatively expensive, so I highly recommend sticking to busses if you have the time.
In Argentina and Chile, the long haul bus experience will be very nice, a nice road trip. If you get the right class of bus (get "cama," not "semi-cama"), your seat will completely recline into a bed. The experience will be comparable to an average plane flight except with a comfier and roomier seat.
SOUTH AMERICA BOOKING PLATFORMS AND APPS
Plataforma10 (Bus transport throughout South America)
Platforma10 is the best option for researching and booking long-haul bus travel (between cities) online. The site is in Spanish, so use the Google Chrome "Translate" function to help with booking.
Note that not all bus companies and routes will be listed on Platforma10, so consider going directly to your city's central bus terminal (every city has one) and checking schedules in person.
Click here to visit the Plataforma10 home page
RIDESHARE APPS IN SOUTH AMERICA
Uber
Cabify: Mexico, Chile, Colombia, Peru, Brazil, Panama, Ecuador, Argentina, Dominican Republic, and Uruguay in addition to Spain, Portugal,
---
CENTRAL AMERICA TRAVEL
Travel through Central America is by bus, similar to South America. Still, there is no single booking site for all travel options. I recommend using Rome2Rio to research bus lines and the following sites to book for each specific country:
---
BALKANS
Travel between most Balkan countries happens by bus. There is a single (slightly sketchy) train between Croatia and Serbia, but that's it.
I highly recommend visiting the central bus terminal for each city (especially if you have a tight timeline) because the online bus line options and schedules are often missing quite a few departure times.
However, if you are moving quickly through the Balkans and need to plan your travel, I recommend using these sites:
---
EUROPE
Many travelers throughout Europe tout about "budget airlines." Still, I find budget airlines very expensive if you plan to do more than a week or a few cities, thanks to baggage fees and already pricey tickets. Additionally, clearing security and taxiing to and from the airport each time can become draining.
For Europe, I highly recommend making rail your primary mode of travel. Trains are much more comfortable than planes, with bigger seats and without the hassle of security.
In 2010 I did 3 European countries in a week by rail. In 2014 I did 5 European countries by plane – and the trip by rail was more enjoyable, less stressful, and far cheaper by daily budget comparison.
Research and book your trains through Europe at https://www.interrail.eu/
On the off chance that you don't like trains, consider using BlaBla Car. Blabla Car is a rideshare app, but unlike Uber, most travelers through Europe use it to rideshare longer distances across countries and borders. Check it out.
RIDESHARE APPS IN EUROPE
Uber: Works everywhere
Blabla Car: Spain, Portugal, France, Italy, Belgium, Luxembourg, Holland, Poland, the United Kingdom, Russia, Ukraine, Germany, Hungary, Croatia, Serbia, Romania, and Slovakia
Gett: UK, Russia, Israel
Bolt: 40 countries (listed here https://bolt.eu/en/cities/)
---
THE MIDDLE EAST
Travel in the Middle East varies by country. Still, I recommend booking shuttles through your hostel or hotel and large commercial busses as a second option.
RIDESHARE APPS AND TRAVEL BOOKING IN THE MIDDLE EAST
Jordan: JETT Bus, Uber
Israel: Gett, Uber
Egypt: Careem, Uberw
GETTING AROUND JORDAN
JETT bus in Jordan is the main mode of travel from Amman, down past Petra and Wadi Rum, and on to the Red Sea. Timetables listedonlineare far from accurate, so you'll have to visit the central Jett office for timetables and departure locations.
Uberis the best option for getting around town. It is cheaper than taxis and will help you get past the language barrier in communicating your destination.
GETTING AROUND EGYPT
In Egypt, rideshare apps are your primary option, and rides are extremely cheap. I highly recommend using rideshare apps instead of taxis for everything because you haven't experienced hell until you've had to negotiate with an Egyptian taxi driver.
Careem (local rideshare app) and Uber are the rideshare apps you should download and use in Egypt
GETTING AROUND ISRAEL
Shuttles, organized by the travel desks at hostels, are by far the most convenient way to travel Israel – whether or not you are staying at the hostel.
I highly recommend using the travel booking desk at Abraham Hostels – the hostel chain has locations in Tel Aviv, Jerusalem, Nazareth, and Eilat, making them a perfect connector between cities.
AFRICA
Travel options vary widely in Africa. You are best served to ask your hostel or hotel service team how to get between cities.
For major trip planning, keep in mind that infrastructure, modes of travel, and reliability of service providers vary widely between eastern Africa, western Africa, and Southern Africa. Rome2Rio will give you a good idea of travel options and routes, but planning inter-country travel in Africa is an adventure on its own.
RIDESHARE APPS IN AFRICA

Bolt: Ghana, Kenya, Nigeria, Tanzania, Uganda, and South Africa.

Jrney: South Africa
Ulo: Zambia
---
OTHER GREAT TRAVEL TOOLS FOR PLANNING YOUR TRIP
Travel isn't just bouncing between places – it's also finding a place to sleep and, if you fall into the nomad life, finding the best city for you.
Next, I'll share my favorite tools and the ones I've most commonly used to find a place to sleep, find great cities, and plan costs.
TOP ACCOMMODATION BOOKING SITES
1. Booking (private rooms)
If you stay in a city for less than a few days, Booking.com is your best option for finding a place to sleep, as Booking includes hotels, hostels, and homestays. The reviews are some of the most reliable I've seen in accommodation, prices are comparable to AirBnB for shorter stays, and Booking.com has properties in virtually everywhere I've been – from Laos to Patagonia, to Nepal
2. Airbnb (stays of 3 days to a month)
If you are staying more than a few days and want to feel at home, Airbnb is the way to go and is more cost-effective than booking via Booking.com for that period.
3. Facebook groups (for long stays, one month+)
If you start nomading and staying in a place for more than a month, your best bet is to arrange a short-term rental with a local owner – and these are best found on Facebook groups. Simply search for your target city on Facebook and join 1) the groups for backpackers, travelers, and nomads there and 2) the Facebook group that is clearly for accommodation.
Going this route will save you a lot of money. Booking.com is the most expensive because they're a monster company, and Airbnb adds a huge cut and encourages property rental price inflation along with loads of local taxes. You're more likely to get the fair market price of a rental by talking directly to an owner. One-month rentals are common throughout Southeast Asia and South America. About the shortest period owners lease without posting on Airbnb.
I regularly see nice monthly rentals in Chiang Mai Thailand on FB groups for $200 to $400. The same deals apply in Barcelona, Buenos Aires, and countless other nomad locations.
4. Hostelworld: Shared accommodation, social environments
Hostels are fantastic for travel because they're cheap and social.
If you're on a tight budget, hostels are the way to go. In Southeast Asia, on the Banana Pancake Trail, $5 can get you a night in a good hostel, and $10 can get you a bed in a nice one. My favorite so far has been the hostel at Sandeman Cellars at about $10 per night, sleeping in a huge queen-sized bed made of a wine barrel in a wine cellar converted into a hostel. This was in Port, Portugal, and a Portuguese grandma came in every night to make us dinner. So, hostels not only present a cheap option but a very adventurous option as well.
Also, if you're traveling alone or love to get social, hostels are the option for you. The social yet respectful nature of a good shared hostel room makes it easy to make friends, join their daily adventures, or get sucked into nightlife. Additionally, most good hostels offer guided pub crawls, cheap nightly "family style" dinners, and icebreaker games that help you meet other travelers.
Suppose you're an older traveler or stingy about your private space (like I am now). In that case, you can always rent a private room in a hostel to have your privacy at night but have the opportunity to socialize every other time in the day.
Click here to visit Hostelworld
5. Couch Surfing
If you're flat broke or traveling on an extremely tight budget, then the couch surfing community may be perfect for you. Signup, make a profile, befriend people on the app, and don't be creepy, and in turn, you may have a free couch or bed to crash for the night.
Click here to visit the Couchsurfing homepage
6. Workaway (working in exchange for a place to stay)
If you want to stay in a single country for an extended period while saving money, Workaway is an excellent option. With Workaway, you signup, then search your desired destinations for volunteer opportunities for which you'll receive free accommodation. I've seen this plenty of times with staff at hostels – volunteering a few hours a day as staff or a bartender in exchange for a room – and highly recommend it.
7. WWOOF ("wwoofing" – working on farms for a place to stay)
The "Worldwide Organization of Organic Farms" is a collective you can join (for cheap) and find organic farms worldwide that need farming volunteers. In exchange, you'll get a room on the farm and pre-negotiated meals. I haven't personally tried this, but I've run into many couples doing this in South America.
Click here to learn more about WWOOF and "woofing"
OTHER COST OF LIVING RESEARCH
Nomad List is the best tool and the most accurate you'll find when it comes to travel cost planning. Nomad List provides food, accommodation, amenities, and even city ratings. I recommend checking it out.
A FEW TRANSPORTATION TIPS TO WRAP THINGS UP
To save money, travel by bus, train, or boat, instead of by plane
For safety, try to travel with only a carry-on-sized backpack and don't place it under the bus; keep it with you instead. Always keep your valuables in a small daypack or fanny pack on your body at all times while traveling – even when sleeping.
Use these booking sites to confirm travel options and prices first, and then go to stations to book travel agencies knowing 1) schedule options and 2) fair prices to help you negotiate
Avoid taxis at all costs.
If you take a taxi, negotiate a set rate before getting in the car OR in some countries, demand they run the meter. Don't get in if they refuse to run the meter
Use rideshare rates for your same route to estimate a fair price for taxis and expect to pay taxis 20% more