THE A BROTHER ABROAD BOOKSTORE
Original literature inspired by travel and scribbled down by your brother abroad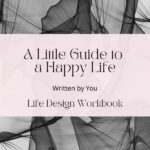 Life Design Workbook | For A Little Guide to A...
Click here to download the free eBook copy in PDF The book guides the reader through an exercise I've done every 6 months for the past 15 years, that forces a look at what your ideal life would be and...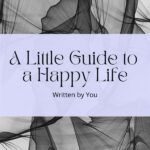 A Little Guide to a Happy Life, Written By You
This book, A Little Guide to a Happy Life, Written by You, guides you through a 5 step exercise in envisioning your ideal life and create a plan, complete with tiny, achievable steps, to make that "ideal life" a reality....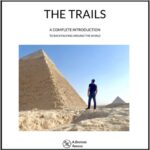 The Trails: A Complete Introduction to Backpacking Around the World
Click here to download the PDF e-book for free!! Have you dreamed of taking time off for a week, a month, or even a year to travel the world, experiencing far-off destinations filled with amazing views and foreign languages? A...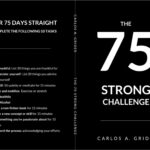 75 Strong: The 75 Day Challenge to Building a Stronger...
75 Strong is a 75 day challenge to build a stronger, better you by programming habits that make you stronger physically, mentally, and emotionally. For the next 75 days you will complete the following 10 tasks: 1. Be Thankful: List 20 things...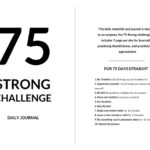 75 Strong Challenge Daily Journal and Checklist: A daily journal,...
This 306 page combination checklist and journal is designed to accompany the 75 Strong challenge and other 75 day challenges. This checklist and journal is designed to be motivational, as a record of your progress, and a record of the...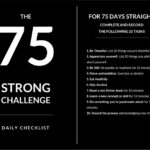 75 Strong Checklist | Daily Checklist and Tracker
This 28 page paperback daily checklist is the counterpart to the 75 STRONG challenge book. This daily checklist has a weekly tracker and notes covering your 75 days, to check off the following 10 tasks each day to keep you...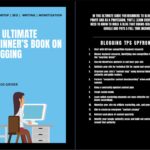 The Beginner's Guide to Blogging in 2022: A step by...
The Ultimate Beginner's Book on Blogging in 2022 is a complete manual for starting a money making, profit generating blog that will enable you to make a semi-passive income from anywhere in the world. This book is the product of...
---