I know what you are thinking. Why review women's Suavs packable shoes? Aren't they just the same as any other shoes in every way? Well, not at all! These are great sockless and packable shoes for travel and I wanted to make sure that everyone knows about them so they can enjoy the benefits of these awesome travel day-to-day sockless shoes.
Contents of this Suavs Zilker Review
How I chose the Suavs shoes
Women Suavs shoes review
About Suavs
More Female models
Suavs Review FAQ
Context
Let me explain to you why I needed these shoes and how I feel about ordering any clothing or shoes online.
I hate online shopping! I have small feet, so normally, the smallest size can be big for me, but the funny thing is that I have shoes from kids' sizes to 7. You can imagine now why I don't like ordering shoes online.
Still, living for the last 1.5 years in Bali, I needed something better than flip-flops, but still comfortable in the heat. There are more factors that I consider in my perfect shoes:
lightweight – I need them to be as light as possible, to make sure I can travel the world and not worry about my shoes overweighting my backpack or luggage.
packable – Same. Traveling even around Bali or Indonesia won't be as pleasant if I need to carry heavy or bulky shoes with me.
sockless option. As I said, the past 18 months I spent in a hot tropical climate. Sometimes you just don't want any socks. Sometimes I'm going to the beach, and I'd like just to take shoes off and walk barefoot without getting sand all over my socks. Plus, even if almost any shoes you can put on without socks, most shoes will give me calluses.
very walkable. The main goal I need a kind of sports shoes, that I love walking long distances. 12 km should be a nice walk, without getting my feet tired, callous, or hurt.
last but not least – stylish and looking nice! Traveling I can't have all sorts of shoes and it's nice when one pair is multipurpose. So I wanted to choose the color, nice-looking sole. A perfect pair of shoes will not look completely only for sport or travel shoe.
That is why I chose Suavs shoes, more precisely Women's The Zilker model in vino color. Look great and comfy, right?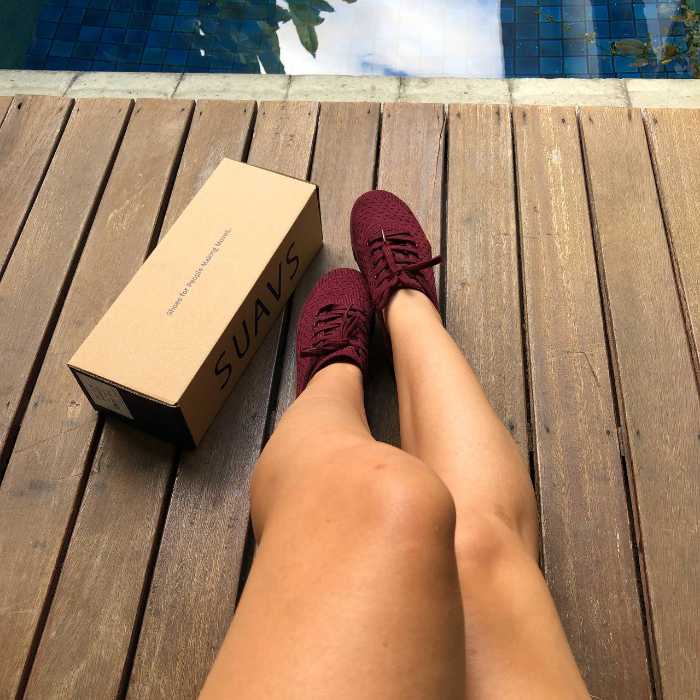 SUAVS Review (Suavs The Zilker shoes review)
The Zilker shoes are made from a lightweight digital cable knit material and have a soft grippy gum sole.
8 different colors + Zilker gum model available (with minimalist gum sole)
Ultra Soft Digital Knit + Non-Slip Rubber sole + cotton laces.
polyfoam insole with microfiber sweat and moisture-wicking!
They are perfect for everyday wear, walking, easy hikes, small trips. I wear these shoes to walk down the neighborhood, to the beach, to the long rides on the bike. Honestly, I put them on every time I know I will need to be on my feet for quite a long time and I don't want to be tired.
Why I chose them and how do I like them now?
It's been almost 6 months since I have these Suavs Zilker shoes. They feel like and look like a firm soft socks, but at the same time, they are super flexible and durable. The material may feel a little bit like wool.
The Zilker model has 4.8 stars based on 914 reviews on the official Suavs website.
Lightweight and breathable material.
Women's The Zilker is made from digital cable knit material and gum sole
Digital cable knit material is a very thick fabric that is lightweight and breathable. Cable knit means it has a double knit fabric made by the special loop transfer technique. It also has a slight stretch to it to ensure the comfort of the feet.
The sole is a gum sole, but soft and slip-resistant. Suavs's gum sole is made from a flexible low-density rubber. It is a kind of sole that has elastic and durable soles. Gumsole can be made by a process called vulcanization. This makes the shoes slip-resistant and better for different surfaces.
As Suavs shoes are sweat-wicking you'll not have any uncomfortable feelings or smell. They can really breathe. The first time I was wearing them was when I was on the bike with my boyfriend and I remember I told him: "I feel the wind in my shoes". That was a strange but very nice feeling should I say!
Any Suavs shoes can lay flat without losing their shape because of the durable material. One regular shoe pair slot can fit up to 4 Suavs pairs.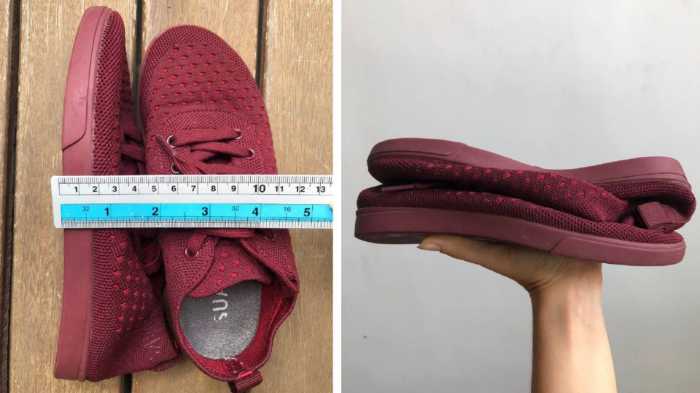 I have a lifehack here. The fact that these shoes lay flat and are soft means I can use them somewhere else. When I walk on a rocky beach and I want to sit down somewhere, I just take off my shoes, and sit on them! The same will work with anywhere else I guess.
I had once vino color shoes and that was so cool, so I didn't even think about what color to choose, even if I always wear black shoes.
I liked the quality of how the shoes were made. You can see every detail, there is no sloppy stitch.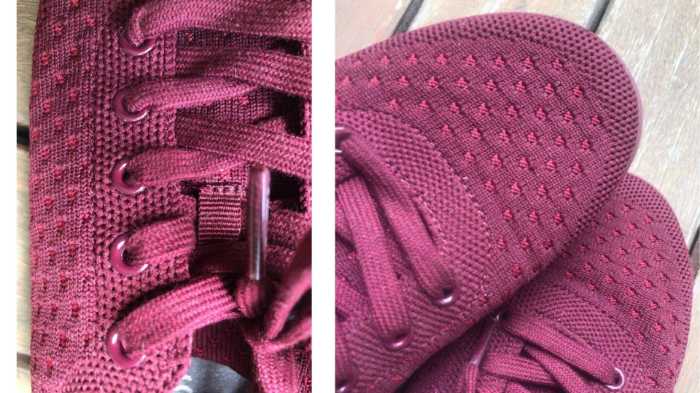 My boyfriend and I, both have a pair of Suavs now. They are 100% unisex and look cool both on men and women.
Suavs are very easy to clean, but I haven't even washed them yet! Even if I was wearing them everywhere. The dry mud or dirt just fell off, if they were wet, they dry extremely quickly. The sole is also easy to keep clean, I just wipe it with a wet cloth and that's all.
Suavs shoes can be washed in a washer or you can use a spot cleaner and then rinse them with water. Better to wash and dry shoes and soles separately.
This I learned only when I picked them and tried for the first time…Wow!
It felt so comfortable. You know how sometimes you put on shoes for the first time and you need to get used to it, you still think if your toe will hit, or they will be ok over time? This is absolutely NOT the case with Suavs. I just put on my socks, that's it. It is so comfortable! I just wish you to go and try them at least once!
It says that Suavs The Zilker and other models will shape your feet once you reached 10k steps. I can say that it happens way faster than that. After few first kilometers, you will not feel anything. First, you may feel like they are a bit smaller, but in a couple of days, the shoes will fit you perfectly. There is no break-in period.
The sizes on the website are accurate! if you will measure your foot, you will get the right size.
Confession: I am very lazy. I don't like when you need to tie and untie shoelaces every single time you put them on or take them off. And I am very happy that The Zilker I can just slip off or on like socks. Makes my life so easy!
Please, note, The Zilker model is unisex and Suavs have Men's The Zilker too.
About Suavs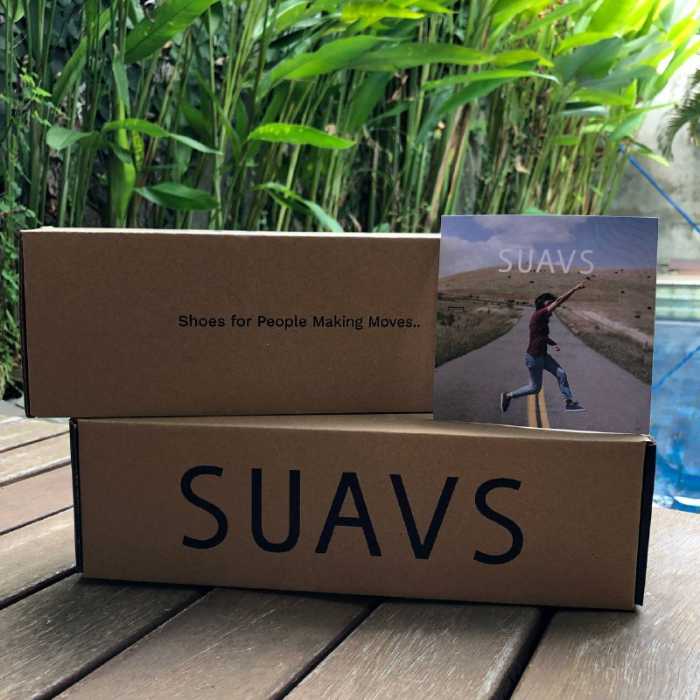 Suavs is a footwear company focused on creating packable shoes for travelers and people who just like to keep their options open with their footwear. Suavs provides comfortable, lightweight, packable, sockless, and stylish soles.
The company was founded in 2015 by Monxi Garza – a passionate fashion enthusiast from Spain. Suavs was founded to be a new breath in active footwear: durable, sustainable, comfortable. Today Suavs create shoes for men and women and get featured by Men's Journal, Forbes, the Insider, and BuzzFeed.
Since 2020 Suavs went vegan and environment-friendly. They use recycled materials, as well as 100% vegan-friendly materials, even down to the glue used.
SUAVS benefits
Lightweight
Flexible & packable
Breathable
Washable
Sockless
Sweat-wicking
Easy to slip on and off
Versatile & Unisex
The Zilker is the best for every day, The Legacy for hicking.
Each pair of SUAVS shoes is made using 8 recycled bottles of post-consumer plastic saving those bottles from filling up our oceans and landfills!
SUAVS Shoes donates all extra footwear to organizations such as Soles4Souls and LifeWorks. Every customer can also donate to Soles4Souls any old clothes or shoes and get a reward – 200 points for your SUAVS Rewards program and next purchase.
1-year replacement Warranty
Afterpay option with interest-free payments
Minimalist shoe – a 3-5mm heel-to-toe drop.
Other Suavs Shoes – More Female models
All Suavs female models are created for women on the move, are completely environment-friendly, and are vegan. They are all made from durable and soft knit material and have replaceable soles.
Women Suavs have 5 models: 1 slide model and 4 sneakers. Plus, Suavs also makes Full Support Insoles.
All Women Suavs shoes
Eddy (slides)
Barton
Zilker
Legacy
Full Support Insoles
Women´s The Eddy Slide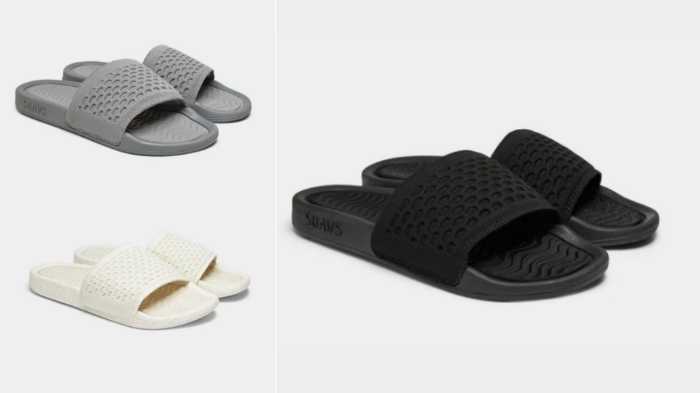 Stylish, durable, and light slip ons for home, beach, or a short walk. Eddy Slide is also made with digital knit and cushioned sole.
The Eddy Slide PROS:
lightweight.
moisture absorbing footbed made from foam and nylon lining.
cushioned sole made from 30% Recycled EVA.
true to size, fit well the foot, but maybe too wide!
only $ 65.0 for a limited promo. The regular price is $85.
pay directly or with afterpay

Women´s The Barton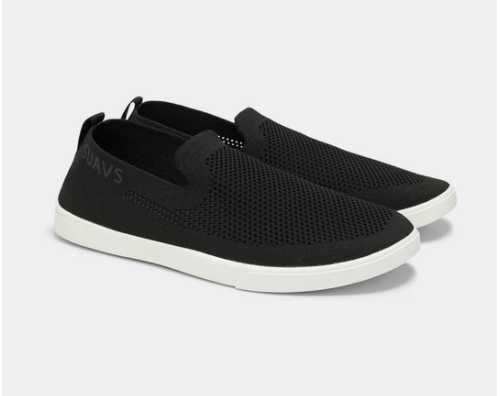 One more Suavs street footwear looking cool! I love black shoes, they feel so stylish. With The Barton it is still the same quality: soft & durable digital knit, recycled sole, breathable and sweat-wicking no-stitch design.
The Barton PROS:
sockless (you can still wear it with socks, of course).
very comfortable day shoes.
packable and light.
breathe and wick sweat (polyfoam insole with microfiber terry)
no-stitch design.
quick-drying.
true to size, but you can choose to size up for a looser fit.
4.8 stars based on 281 reviews.
Only $65 with promo. The regular price is $85.
Women's The Legacy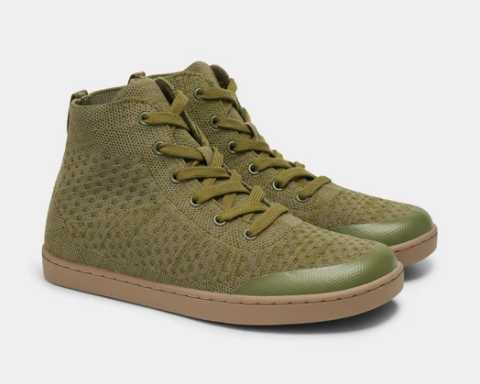 The Legacy model is perfect for long trips, hiking, riding a bike, or going into something dirty, or during rainy days. They look like high top boots, but they still feel like socks and are made from sustainable materials.
The Legacy PROS:
have a wider toe box.
packable & light.
Rubber toe to protect the toe from moisture.
Environment-friendly (made from post-consumer recycled threads)
washable.
Breathable and sweat-wicking
polyfoam and rubber sole with microfiber terry to absorb moisture.
cotton laces.
colors available: black, brown, grey, olive green.
The price is $110. 4.9 stars based on 208 reviews on the Suavs official website.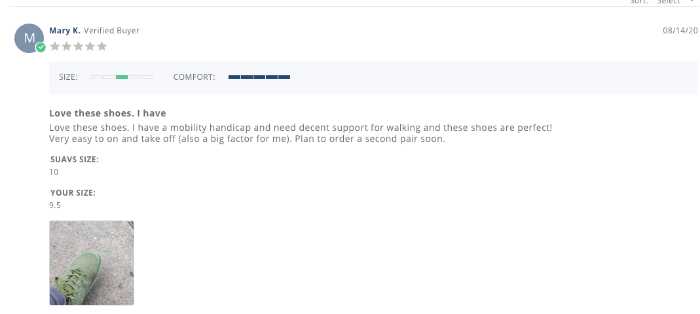 Full Support Insoles
To make sure your feet know no tiredness you can replace regular inserts with these sweat-absorbing insoles. They are also sockless, offer cushioned heel and arch support, and are washable.
The regular price is $15. The average rating is 4.9 stars based on 135 reviews.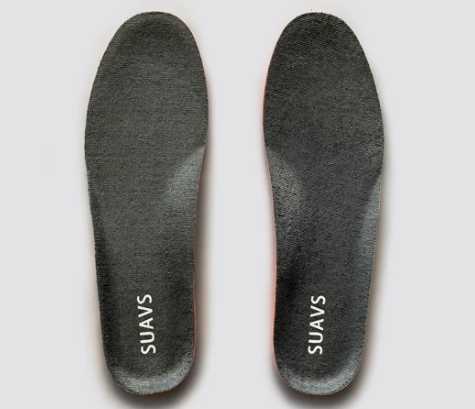 =====
SUAVS vs AllBirds
Many people are trying to compare Allbirds vs Suavs when they want to buy comfortable shoes. Both Suavs and Allbirds are made for active people and both brands are sustainable.
The differences between Suavs and Allbirds:
Different materials. Suavs are made of a knit material to keep them packable, Suavs offer 100% sustainable and vegan materials. Allbirds use merino wool and eucalyptus trees (people consider merino wool as non-vegan-friendly).
Packable & Sockless. Only Suavs positions itself as sockless and easy to pack travel shoes.
Different goals. While Suavs are more for traveling, moving, walking od easy hitch-hiking, Allbirds are more focused on creating shoes for running. This is why Allbirds look more sportive, while Suavs can be worn every day and look casual. It is true though that Allbirds have travel models too.
Catalog. Suavs only sells shoes and insoles. Allbirds have also the apparel department.
Price. Suavs are also cheaper and have a bigger selection of colors. Allbirds is on the more expensive side, fitted, and has fewer color options.
=====
Suavs FAQ
Where I can buy Women Suavs?
You can buy it online directly from Suavs official store or on Amazon.
Are Suavs comfortable?
Suavs are extremely comfortable and feel like socks.
Are Suavs waterproof?
Suavs shoes are not waterproof. They will dry quickly though and do not accumulate sweat – the materials are breathable and sweat-wicking.
Can You run in Suavs?
I wear Suavs more for traveling, walking, and long rides. I would not run in Suavs, but they will be definitely great for easy workouts. There is an official statement from Suavs: "SUAVS are made for every day, all-day wear and are great for walking, light hikes, and some low impact training exercises. We've seen SUAVS wearers use them for lifting, biking, commuting, and traveling. However, SUAVS are not made for high impact sports such as running and are not meant for skateboarding or other types of activities where the knits can be scraped significantly."
Where are Suavs shoes made?
Suavs shoes are designed in Texas and the company has partner's manufacturing facilities in Fujian. These facilities were assessed to make sure the shoes are sustainably and ethically made.
Are Suavs shoes worth it?
Suavs shoes have thousands of excellent reviews all over the Internet. If you need comfortable, durable, high-quality travel shoes – you need to buy a pair of Suavs. If you're concerned about our human footprint, you should buy Suavs as they are 100% vegan and eco-friendly. Suavs shoes fit both narrow and wide feet, breath,e and need almost no maintenance.
What sizes does Suavs have?
All sizes are full sizes. From my experience, they are very accurate. More than 1000 reviews also prove that shoes are true to size. Here is the size chart from Suavs official website.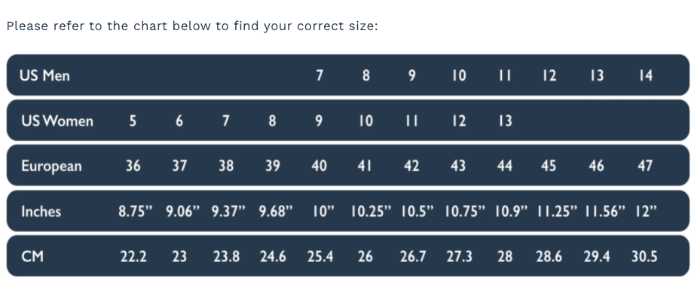 Why sockless shoes are good?
Sockless shoes have several advantages when compared to wear shoes with socks.
For example, the shoe will give better ventilation for feet because you won't be wearing thick socks. Sockless shoes also provide additional comfort and protection for your feet because they don't have cotton rubbing against the skin on your feet. This is especially true if you are an athlete who plays sports. Sockless shoes also reduce the sweat that's soaked up by your socks and ensure that your feet stay dry in wet weather conditions.
Sockless shoes usually feel like socks and shape your feet very well.
What are Packable shoes?
Packable shoes or "travel shoes" are shoes that are made to be compact so that they can compress in width, length, and height. The most common packable shoe size is a 5-6 size with ranges from a US women's size 6-9. These shoes are also known as foldable shoes because they can fold into their own carrying case.
The most common materials used in packable shoes are canvas, leather, nylon, and suede, and they come in a range of colors, styles, and heels so you can find the perfect shoe for your needs.