Money problems when traveling are never fun – especially when you're thousands of miles from home with no way to access cash, or pay locals that don't accept credit cards. Fortunately the Transferwise Bordless Account is a free and convenient option for transferring money internationally and exchanging currency in a way that has made traveling, being a digital nomad, and being an expat easier. In this Transferwise Borderless Account Review, I'll share how exactly how this account has made my last 2 years of backpacking, being a digital nomad, and living as an expat much easier – and why I recommend you open your Transferwise Bordless Account today!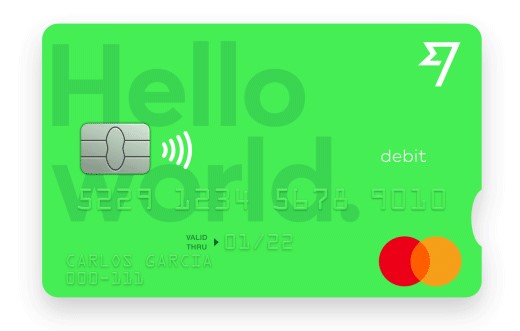 ---
I've spent the last 4 years traveling around the world to over 50 countries, and in that time I've returned to my home country (the US) only twice. Though the experience as a backpacker, digital nomad, and expat has been amazing – financial logistics – accessing cash, transferring money to foreign accounts, handling lost or stolen credit and debit cards – can be a nightmare experience that crushes the "dream of travel quickly."
The best way to avoid money and credit card issues during travel is to plan ahead.
During the last 2 years of travel, the Transferwise Borderless account (now renamed the Wise Multi-currency account) has been a staple in my digital wallet. Combined with a checking account from a reliable bank, and a travel friendly credit card, the Transferwise Borderless Account and debit card is essential for every traveler, nomad, and expat.
Read on to learn what Transferwise is, how it works, why you need it, and my experience using Transferwise extensively as I've traveled the world.
---
CONTENTS OF THIS TRANSFERWISE BORDERLESS ACCOUNT REVIEW
How to Use Your Transferwise Account
(This article may contain affiliate links)

THE QUICK SUMMARY: WHY TRANSFERWISE
Transferwise is an essential banking alternative for all travelers – giving them an easy and cheap option to transfer internationally at exchange rates better than most banks and money changers.
The Transferwise Borderless account is now called the Wise Multi-Currency account. The debit card will allow you to transfer money to friends' international accounts in minutes, pay bills in a foreign country, or convert and hold money in a foreign country currency.
Though you will still need a good bank and checking account in your home country, I still recommend keeping a good, travel-friendly credit card. Transferwise is an essential addition for all travelers, ex-pats, digital nomads, and backpackers.

ESSENTIAL THINGS TO KNOW ABOUT THE TRANSFERWISE BORDERLESS ACCOUNT
Transferwise has no monthly fees and no fees for opening the Borderless account
Best for amounts under $2000
2% fee on all withdrawals over £200
$5 charge for the debit card (includes free shipping to US, Europe, Japan, Singapore, Australia, and New Zealand)
Purchase Transaction Limits are $10,000 per day and $30,000 per month
ATM withdrawal limits are $1500 per day, $4000 per month
Personal accounts have a daily transaction limit of $250,000 daily and $1,000,000 per year)
Transferwise allows you to set up a "local account" in British pounds (GBP), US dollars (USD), Australian dollars (AUD), New Zealand dollars (NZD), Euros (EUR)
Click here to open a Transferwise Borderless account free and get started

TRANSFERWISE BORDERLESS ACCOUNT REVIEW
Transferwise, which changed its company's name to "Wise" in March of 2021, is a digital banking alternative that uses an innovative idea (peer to peer currency exchange) and vast reach to provide users all the benefits of having local bank accounts and friends in 40+ countries for financial transactions.
The result, with the Transferwise Borderless account, is extremely fast international money transfers and some of the best currency rates I've seen, and an easy way to pay bills and top up payments in mobile apps (I do it all the time here in Indonesia) without having a local bank account. These money transfers and currency exchanges can be started and tracked via their mobile app or a desktop browser.
WHY DOES THE AVERAGE TRAVELER NEED WISE?
Sometime during your travels, you will eventually need to transfer money to someone (easier than withdrawing from an ATM) or will need to make a large "local payment" (rent for the month, topping up rideshare apps).
Though you could max out your daily ATM withdrawals, execute a wire transfer, or Western Union money in from home. All of these approaches to transferring money are costlier and more of a headache – requiring phone calls, showing up with passports or occupying an ATM for 10 minutes – than Transferwise.
Transferwise makes international money transfers possible quickly and easily by simply using the app and logging into your account on the Transferwise website, paying for the transfer with a debit card or ACH transfer, and hitting send. Additionally, opening a Transferwise account is free, so you can open the account and verify your identity, then forget about it until you need it.
WHEN HAVE I USED TRANSFERWISE DURING MY TRAVELS?
Making large payments for locally run courses that don't accept credit cards (dive courses, surf schools mostly)
Transferring monthly rent to my landlord's account in Bali (instead of withdrawing lots of cash)
Transferring money to lend to friends who lost their main bank debit card
Topping up local digital payment apps and rideshare apps (Grab, Gojek)
Paying for purchases online at stores that don't accept US credit cards (Tokopedia in Indonesia)
Transferring money into my actual local bank account in Indonesia (transfer completes in less than 10 minutes)
Anytime I need to transfer more than $300 to anyone
---
WHY TRANSFERWISE AND WHAT TO EXPECT
A Quick Transferwise Borderless Account Review and How It Works:
No monthly fees
Allows easy international transfers between accounts in different countries easily and quickly (6 minutes was my fastest experience)
Very low-cost transfers
Exchange rates and fees beat physical money currency changers because you receive the "mid-market exchange rate" (between the buy and sell prices)
Receive payments and transfers like a local, from their local account, into your Tranferwise account
Hold currency in 55 different currencies (click here for the full list)
Receive a Master card debit card for only $5 (includes shipping) which allows you to withdraw from ATMs anywhere and spend with no hidden fees, accepted for spending and at ATMs in 200 countries
Essential personal finance tool for long term travelers, ex-pats, and digital nomads
Great backup card to keep in case you lose your credit card or debit card
I can't stress this enough!! I highly recommend opening a Transferwise account today, verifying your identity, and ordering your debit card, then forgetting about it – you'll thank yourself the day you do need it.

TRANSFERWISE BORDERLESS ACCOUNT REVIEW
Getting straight to the point – my experience using Transferwise over the past two years has been (mostly) great, and I consider the Transferwise Borderless Account essential for anyone who lives and travels abroad
MY EXPERIENCE USING TRANSFERWISE OVER 2 YEARS OF TRAVEL
I love traveling and living abroad, which is obvious considering I've traveled continuously over the past four years. As I recall the highs and the lows, there are so many highs that I can't remember – but the lows and most stressful times have usually involved banks or money.
Perhaps it is having my account locked out due to not having a cell phone with my number on file for 2FA (2-factor authentication)
Perhaps the stress was trying to make 10 ATM withdrawals in a day to pay cash for the month's rent
Or perhaps the stress was over losing a wallet with my single debit and credit card and having no cash for the month.
However, this was before I 1) figured out the essential personal finance setup for travelers** and 2) opened my Transferwise account
Transferwise makes direct transfers to international accounts extremely easy
Since opening the Transferwise account, I've easily made large transfers (~$2000) transfers to local bank accounts for my landlord, courses, large purchases, or even depositing money into my Indonesian bank account.
Transferwise is an easy and quick to transfer money to friends…even easier if they have Wise
Additionally, when I lost my debit cards and credit cards, I quickly executed a transfer to friends' accounts (completed in less than 10 minutes) and asked them to withdraw the cash for me with their debit cards. We avoided large transfer fees from Western Union, while also avoiding being broke for an entire month while I waited for new cards.
The digital experience (app, web login, no need to call) has been great
The Transferwise experience of conducting and managing all of my financial transactions via the app has been great and right up my alley. Also, the continuous experience (not having my card locked out or account locked out due to "security flags" while traveling) has been great.
In contrast, over my four years of travel, I have had locked account issues from all of my banks in the US at one time or another. I have six credit cards and three banks, and all of them have been locked out with a "call-in verification process" at least once. I've never experienced this with Wise, which is a big plus and comfort for having wise as a backup card to access my money.
Transferwise makes digital payments and app top-ups in "adventurous countries" easier
Another favorite use for Transferwise is topping up local rideshare and payment apps in "adventurous" countries.
Mobile apps are available for everything from rideshare to paying for electricity and utilities at home to ordering purchases online throughout Southeast Asia and many adventurous places. In most of these cases, I'm not able to pay directly with my US credit cards. Instead, I have to have a "local" bank account to take advantage of these apps – or – I can top up by using Transferwise.
Now, using Transferwise (and the Go-Jek app in Indonesia), I pay for my electricity, order food, order rides, and shop online all within the same app – which wouldn't be possible with a normal credit card but is possible thanks to Transferwise
When do I not recommend Transferwise: Transfers over $2000 – use a wire transfer instead
Because Transferwise is a "peer to peer" banking alternative, it does have its limitations – and availability of cash in the local currency immediately in more obscure countries can be a small issue (I'll get into that later).
For amounts less than $2000, my experience with Transferwise has been amazing and highly recommended – and I've executed at least 10.
For amounts more than $2000, I highly recommend using an international wire transfer via your home bank instead – the charges will be the same. The wire transfer will be faster (mine completed in 16 hours), and you will avoid a lot of headaches.
I attempted to execute two larger transfers with Wise – one transfer for $10,000 and another for $25,000. In both cases, the transfers withdrew the money from my home country bank accounts, held the money (inaccessible) in my Transferwise account for one week before failing, and then took a week before returning the money to my home bank account. This added up to having $10,000 and $25,000 "tied up" and unusable for two weeks, with nothing I could do to speed it up.
After a bit of research, I realized that those amounts were too large for the available cash (in Wise Indonesian accounts) for transfers at the time. Additionally, the transfer amount sizes triggered security protocols at the local bank that Wise nor I could figure out in time.
The short of it – Transferwise is fantastic for Transfers of $2000 or less. If you need to transfer anything more, execute a direct International Wire transfer, or execute several separate transactions through Transferwise (each less than $2000), only starting a new one after the last transfer completes. This approach will save you a lot of headaches and surprises.
My recommendation – click here to open a free account today

WHAT IS A WISE MULTI CURRENCY ACCOUNT
Formerly the "Transferwise Borderless Account"
The Wise Multi-Currency Account, or the Transferwise Borderless Account, is a single account automatically opened up for you (for free) when you sign up for Transferwise (for free).
This account allows you to hold 55+ different currencies under a single account and easily transfer between currencies at any time.
This ability to hold multiple currencies is great because as long as you hold a local currency in your account, you can make purchases in that currency with zero fees.
Additionally, you can take advantage of currency movements by buying into a currency when the opportunity is good and holding the currency indefinitely until you wish to spend.

BENEFITS OF TRANSFERWISE ACCOUNTS
Transferwise debit card (costs $5) has no monthly fees and makes a great backup card
Bridges international financial institutions, so you don't have to have local accounts in every country
Have your card replaced while traveling – but cards can only be shipped to the US, Europe, Japan, Singapore, Australia, and New Zealand
You get the mid-market exchange rate –the "real" and cheapest exchange rate, taken from Reuters daily – in transfers (click here to visit the current exchange rates page).
Hold money in 55 + currencies to take advantage of currency movements
---
REASON TO USE WISE FOR CURRENCY EXCHANGE
In my experience, every transfer I've made via Transferwise, the exchanged rate I've received has been as good as or better than all other options for currency exchange – including banks; currency exchange stands, credit cards, and more.
Normally, banks trade money at the "mid-market exchange rates," the number between the "buy" and "sell" currency prices, and then add a fee when dealing with consumers, which is why we (as consumers) pay more at banks and even more at currency exchange stands
With Transferwise, Wise gives you the mid-market exchange rate and tacks a small fee for their service on top, ultimately making the Wise rate much more competitive than any other rate given to consumers. So, you get the same currency exchange rate that banks give each other.
Wise updates their exchange rates each morning based on the Reuters published exchange rates here

PROS AND CONS
---
PROS OF A TRANSFERWISE BORDERLESS ACCOUNT
10x cheaper than bank transfer rates, currency exchanger rates, and online financial services (like Paypal) on average
Great for topping up local payment apps
Great for transferring money to locals
Great for receiving money from locals
Debit card (and worldwide shipping) makes an excellent backup if you lose your card
The debit card allows access to cash in the local currency (via ATM) and spending just like you would with a credit card in 200 countries
Transferwise allows you to create a "local bank account" without proof of residence, proof of address, or citizenship
All transactions (deposit, withdrawal) can be executed on the mobile app or your browser, no need for calls or verification
Has been excellent avoiding the many 2FA, locked account issues from my banks in the US
Easily manage limits (raise or lower ATM withdrawal and spending limits for your comfort and needs) and payment options within the app for security
CONS OF THE TRANSFERWISE BORDERLESS ACCOUNT
Transferwise is not a full banking solution – you will need a home country checking account, debit card
Not great for sums over $2000. For anything over $2000, I suggest using a wire transfer
Transferwise is completely digital – thus – does not accept checks or cash deposits
No interest for savings in your account
No banking license (no deposit guarantee) as Transferwise is not a "true bank."

HOW DO YOU OPEN A TRANSFERWISE ACCOUNT?
How to Signup for a Wise Multi-Currency Account (formerly Tranferwise Borderless Account)
Visit Wise.com
Click "Register" in the upper right-hand corner
Fill in the signup details (Full name, password, email address, country of residence) and click Sign Up
From here, you can start a transfer, but you'll need to fill in your name, address, and phone number first
You may be able to make transfers at first without being verified, but Wise will require you to verify your identity after a certain number of transactions. The verification process will be easy, requiring the following pieces.
A valid identification document (passport, drivers license, national ID)
Proof of address (a utility bill, bank statement, vehicle registration, national ID with address)
A verification selfie

HOW TO MAKE A TRANSFER VIA WISE
To transfer money with wise on desktop, follow these steps:
Go to the Transferwise home page and click "Send Money" in the top left of the screen
Select the account that you want to send from
Select the amount in your home currency and select the destination currency you want
Drop down the "fee" option to see your options and fees for funding the transfer
Review the transaction information and click "Continue."
In the "Who are you sending money to" screen, select the destination account or New recipient if you've never sent money to them before, and fill out the required info
Drop down to pick the reason for the transfer
Review the details of your transfer
Click "Confirm and continue."
Confirm how you would like to pay (ACH, Wire Transfer, Debit Card, Credit Card) and click "continue to payment."
And your transfer initiation is complete. Click "track your transfer" to track an estimate of how much time is left until the money reaches your recipient
(PROCESS SCREENSHOTS**)

HOW LONG DO TRANSFERS IN WISE TAKE?
Transferwise transfers usually take between 10 minutes and 24 hours.
In my personal experience, the larger the amount, the longer the Transfer takes – however – I've seen the money leave as little as 6 minutes from hitting the send button, to see the money leave my US account, to arriving in my Transferwise account, to finally seeing the money in my local account.
For transfers less than $2,000, the longest I have waited for a transfer (from my US account to my Indonesian account or app) has been less than 24 hours.
For amounts more than $2,000, I've received repeated delays of 3 days or more

HOW DO YOU ADD MONEY / TRANSFER IN MONEY
To add money to your Transferwise Borderless Account / Wise Multi-currency account, to hold the currency, follow the following steps:
Click "Open a Balance"
Choose the currency from the drop-down that you want to hold and click "confirm."
On the next screen (or click the currency under "balances" in the sidebar), and click "Add."
Then follow the steps to fund that account, in whichever manner you prefer.

FEES ON TRANSFERWISE BORDERLESS ACCOUNT AND TRANSACTIONS
Open a Transferwise Borderless Account: Free
Monthly Fees: None (Free)
Holding Currency in 55+ Currencies in Your Borderless Account: Free
Opening a "local bank account" via Transferwise: Free
Ordering a Transferwise Mastercard Debit Card: $5 (Includes shipping)
ATM Withdrawal Fees: First £200 (~$275) free each month, 2% withdrawal fee after that
Wire Transfer Fees: $7.50 fee for wire transfers (inbound), with varying additional fees for outbound transfers
Sending or withdrawing money: Varies based on deposit option (wire, ACH)
Adding money to your account: Fees vary based on payment option (debit, ACH, wire transfer)
Converting between currencies in your account: Varies
---
TRANSFERWISE LIMIT AND
For personal accounts, Transferwise limits transactions to $250,000 per day and $1,000,000 per year.
TRANSFERWISE RESTRICTION INFORMATION
Transferwise can't receive money from the following types of accounts because they don't include the sender in the transfer:
Brokerage accounts
Estate accounts
Stripe Accounts
PayPal Accounts
Skrill Accounts
Contis Group Accounts
Card One Banking
Transferwise does not support Bitcoin and crypto-currency transfers

TRANSFERWISE DEBIT CARD REVIEW
The Transferwise Mastercard debit card is a great option to opt for as it only costs $5, has no monthly or continuing fees, and can be used at ATMs to withdraw and for purchases in 200 countries
However, you must be a resident of the UK, the US, Switzerland, Australia, New Zealand, Singapore, Japan, or the EU to qualify and order a card, and the card can only be shipped to your home address on file
When I ordered the debit card, the Transferwise debit card took one week to arrive for me, so plan accordingly.
Once received, you can easily activate within the app and start using it immediately
FEES
Each month, the debit card allows two free ATM withdrawals of ~$250/£200 every month (every 30 days). After this, you will be charged a 2% fee per ATM withdrawal.
The Wise debit card is capable of a chip, contactless charge, pin, and magnetic strip swiping
You can easily manage the card via the app, changing withdraw and purchase limits, freezing cards (when you've lost them), or ordering new cards.
There are no fees when purchasing in currencies you hold when making purchases, and a small conversion fee between 0.35% and 2.85% is charged when purchasing in currencies you don't hold.
The maximum daily spending limit of $250,000, annual spending limit of $1,000,000
The maximum daily ATM withdrawal rate is $1500, and monthly maximum ATM withdrawal of $4000 (find more info about Transferwise transaction and purchase limits here)

HOW DOES TRANSFERWISE WORK (BEHIND THE SCENES)
Transferwise is a peer-to-peer financial service that gets around the complexity and extra fees of big banks and financial institutions by using the Transferwise system to help users pass currency from their home country to users who need it in their home country versa. This action happens with many users in as many countries for a single transaction as required, creating "peer-to-peer currency transfer."
Though this peer-to-peer approach has some difficulties at a large scale, it does very well (in my experience) at keeping fees low and making transfers quick. The quick transfer (from my origin account to my destination account) was 6 minutes, and the longest was just under 24 hours when keeping transfers under $2,000 per transaction.
This approach started in 2011 with the two Estonian founders' habit of helping each other "transfer currencies" between the UK and Estonia before Transferwise started – as they describe here:
From the Transferwise site: "Taavet put his euros into Kristo's Estonian bank account, and Kristo topped up Taavet's UK account with his pounds. Both got the currency they needed almost instantly, and neither paid an extra cent on bad exchange rates or unreasonable charges."
Since Transferwise's establishment ten years ago, the company has scaled to 10 million active users of Transferwise and transfers over 6 billion dollars a month, making financial transactions on Transferwise fast, liquid, and low cost. This approach saves Transferwise users as a whole ~$125 million every month!

HOW SAFE IS WISE?
Though Transferwise is a fairly safe banking alternative and is regulated in every country where users can hold a local account, remember that Transferwise is not a bank.
This means that Transferwise cannot offer a deposit guarantee on your funds.
As an e-money institution, your money is not insured by the FDIC.
Though I recommend opening and using a Transferwise account, you will need to maintain a checking account at a traditional bank. I recommend keeping the bulk of your money in your home country bank (or in investments as you choose). Then, transfer money into Transferwise as you need it to reduce risk.
I feel comfortable transferring amounts up to $2000 at a time for speed and reliability
In situations where transfers failed, I received my money back eventually with minimal work – I simply had to wait for the transactions to resolve.
You can trust that Transferwise is an "e-money institution" and is regulated in the following locations by the following organizations:
In the European Economic Area, Wise is regulated by the National bank of Belgium
In the United States, Wise is regulated by the Financial Crimes Enforcement Network (FinCEN)
In the United Kingdom, Wise is authorized by the UK Financial Conduct Authority (FCA)
In Canada, Wise is regulated by the Financial Transactions Reports Analysis Centre of Canada (FINTRAC)
In Hong Kong, Wise is regulated by the Hong Kong Customs and Excise Department
In Singapore, Wise is regulated by the Monetary Authority of Singapore (MAS)

BEST ALTERNATIVES TO TRANSFERWISE
Though the following financial tools are similar to Transferwise, I use them more as complements and recommend opening all before you travel, completing any identity verification, ordering the debit cards for each, and connecting each to the phone number on a globally capable SIM card, and a virtual address read more about both here**
Revolut is the most similar banking alternative to Transferwise, with easy transfers to other Revolut customers, no monthly fees, and tons of card features suitable for travelers. I highly recommend opening a Revolut account today.
Paypal is an essential alternative for paying for AirBnBs and as a secondary option for transferring money between friends, family, and businesses
Having a no-fee checking account with a great bank is another essential for travelers, and the best is the Schwab Checking Account
The Schwab Checking Investor Account is completely free with no monthly fees and allows you to make up to $1000 of ATM withdrawals for free anywhere in the world, with all fees reimbursed.

WHO IS THE TRANSFERWISE ACCOUNT BEST FOR: TRAVELERS, EXPATS, AND DIGITAL NOMADS
The Transferwise Borderless Account is perfect for anyone who lives most of their life outside of their own country – and is particularly perfect for those that nomad, spending one month or more in a country and moving. In short, long term travelers, backpackers, ex-pats, and digital nomads could all benefit from having a Transferwise account
As we stay in a single place longer, single purchases become larger (accommodation, renting a vehicle) in a way that ATM cards make it difficult to pay, and not everywhere outside of Europe and North America accepts credit cards without adding a 2% fee.
Additionally, as you live in a place longer, the more you live like a local, shop like a local, and pay like a local to keep costs low – and you can't completely do that if you don't have a local account.
Transferwise's seamless payments across borders make all of these situations – and your life in general – easier.
SHOULD YOU OPEN A TRANSFERWISE ACCOUNT?
If you're traveling for a month or more, do yourself a favor and open a Transferwise Borderless Account.

VERDICT ON THE TRANSFERWISE BORDERLESS ACCOUNT
I recommend the Transferwise Borderless Account (now the Wise Multi-Currency Account) and Transferwise Mastercard debit card as essential finance tools and backup cards for travelers.
If you spend more than a month outside your country each year, definitely signup for Transferwise (for free) and get this debit card today!
Click here to visit Transferwise and open a Borderless Account for free today!

TRANSFERWISE FAQs
How do you deposit money into a Transferwise account
Debit card
ACH / Electronic Bank Transfer
Wire
How do you withdraw money from Wise
ATM withdrawals with debit card
Electronic transfer to a different account
What countries does Wise ship cards to
US, UK, EU countries, Japan, Australia, New Zealand, Singapore
How do you contact Transferwise customer support
By phone: 1 (888) 908-3833