For those on the budget end of the travel spectrum (as in, "not rich"), consider renting your own tuk tuk and doing a free "self-guided wildlife & tuk tuk safari". Sri Lanka and its famous Yala National Park are the easiest, best, and only places to make this happen in the world (that I know of).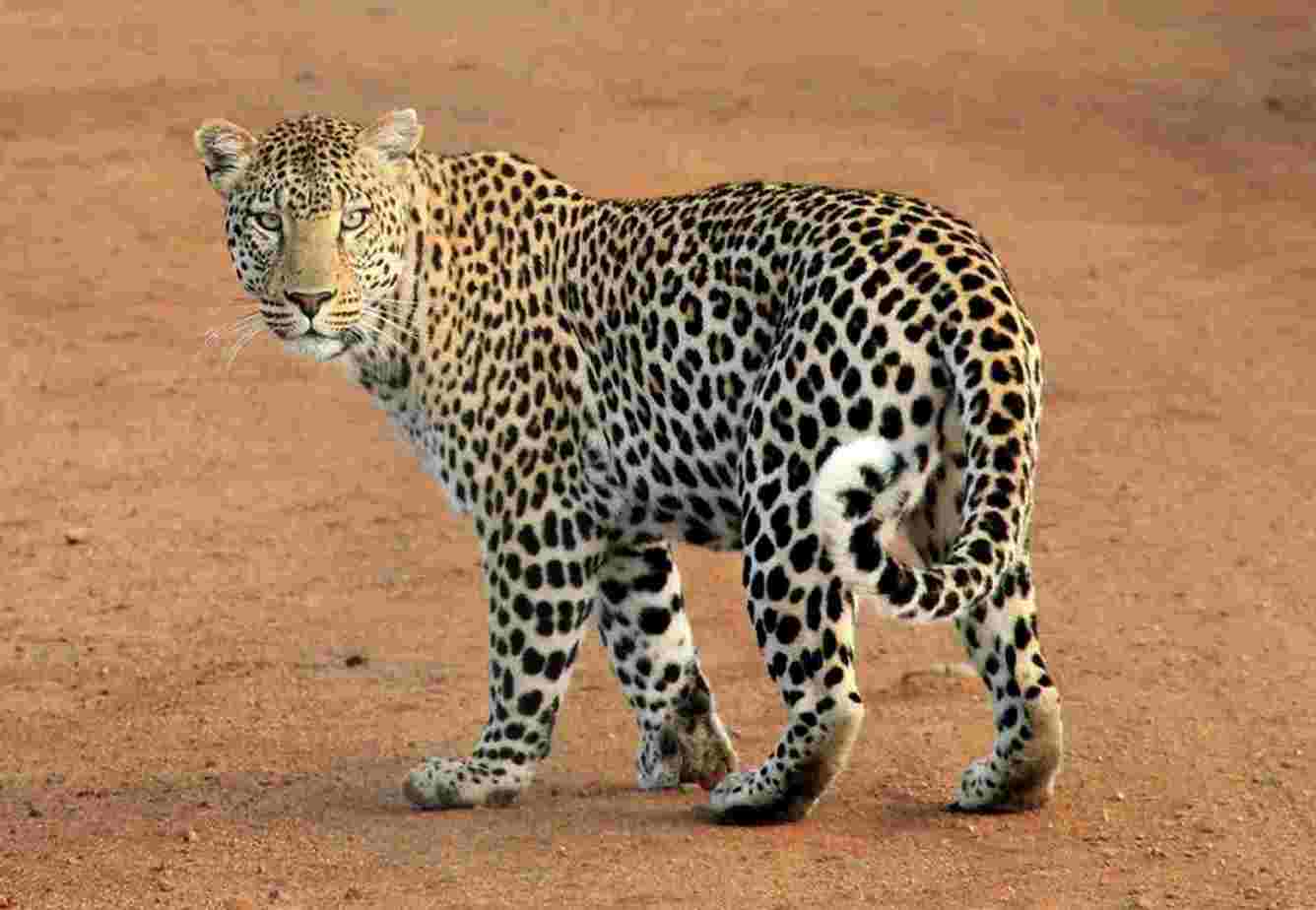 The wildlife safaris and glamping opportunities in Sri Lanka are amazing, but the $50 to $200 per experience price tag can break the average backpacker's budget very easily. Lucky for the budget crowd, there's always a cheaper way that's just as much, if not more, fun.
Personally, I love independent adventures more than guided tours, and I was curious if, considering I was driving my own tuk tuk, there was a way to safari through of one of the best national parks in Sri Lanka (Yala). There was. In the end, on the experience of my own safari, I got more than my money's worth – possibly because it was free, mostly because it was lots of fun.
The Experience of Driving a Tuk Tuk Into Yala
Keep in mind on your tuk tuk safari Sri Lanka and its national parks are notorious for leopards and elephants, but there will be plenty of smaller animals wandering up to your tuk tuk and adding fun to the adventure. Because the road on this self-guided safari, the Tissamaharan to Sithulpawwa Monastery road, is so infrequently trafficked, you'll run into lots of smaller wildlife, guaranteed.
On the ride in, immediately passing the entry gates, I saw tons of smaller animals, like deer, wild boar, peacocks, and more than a handful of monkeys. As I got into the park I ran into tusked, bull elephants – which I actually didn't even get to see on the paid safari of Yala. More excitingly though, I got to feed the elephants by hand – against, the rules, yes, but it was a once in a lifetime experience I couldn't skip. Nobody's perfect.
Now, the southwest side of Yala National park is dry brushland, which is where this road for the safari runs through, so you likely won't see any of the animals that live near watering holes. However, if you do go to the east side of Yala, self-guided by tuk tuk, you'll pass the watering holes where water buffalo and crocodiles congregate and see them there.
In addition to this experience, if you're driving your own tuk tuk through Sri Lanka, you'll no doubt encounter countless elephants on the road, water buffalo on the side of the road, and monkeys trying to raid your tuk tuk. Count that into your decision when choosing between this self-guided safari and a formal, paid, jeep safari.
How does the Self-Guided Yala Safari Compare to a Paid Safari?
Honestly, the paid safari is slightly better, but in my experience, it isn't better by much. I did a paid safari of Yala to compare the two and the major difference is that on the paid safari I did catch a glimpse (seriously, a small glimpse) of a leopard, and we saw crocodiles and water buffalo, but we saw no elephants.
On the self-guided safari, I didn't run into any leopards, but I had a very great, long interaction with the tusked, bull elephants (rare in Sri Lanka these days) around Situlpawa, along with a family of board, and I saw tons of smaller animals on the ride that came very close to my tuk tuk when I stopped.
In hindsight, I only enjoyed the free, self-guided safari more, so I recommend that for travelers on a tight budget. However, if you want to see hundreds of elephants in the wild, Udawalawe National Park is completely worth the $30-$50, as that is something you can't replicate yourself and aren't likely to see anywhere else.
Self Guided Safari of Yala National Park
The route for this solo safari starts in Tissamaharan, takes you into Sithulpawwa Monastery for a nice view, then out towards Kataragama, and up road B35 to pass a few more elephants on the way
A Map of the Two Self Guided Yala Safari Routes
Here's how to do your own free self-guided safari of Yala National park by driving your own tuk tuk, step by step:
Start in Tissamaharan and follow the Google Maps directions from Tissamaharan to drive to the Sithulpawwa Monastery (also spelled Situlpawwa) via "Kirinda-Situlpawwa Road"
Park in the parking lot at the Sittulpawa monastery and say hello to the wild pigs and elephants that hang out in the parking lot
Make the quick hike up to the Situlpawwa stupa (5-10 minutes) that gives amazing and expansive views of Yala National park
To leave Yala, take Situlpawwa to Kataragama route via "Kataragama – Situlpawwa Road" to exit via the other side of the national park
To continue your self-guided safari drive road B35 from Kataragama to Buttala. The road will be dotted with elephants and other animals
---
In the Eastern Portion of Yala National Park from Arugam Bay…
Continue the safari later, on the other side of the park for the more aquatic life…
Start from Arugam Bay and drive in on-road B355 toward Okanda, as far in as you feel comfortable. Around here, you'll find more wildlife that clusters around watering holes.

Now that you know the best way to see animals in Sri Lanka and rack up some adventure points, what now?
I recommend checking out our other free Sri Lanka backpacking and travel resources. Our ultimate guide to backpacking Sri Lanka linked below is 100+ pages of free, well-researched Sri Lanka travel info.

MORE GREAT SRI LANKA CONTENT

NEXT UP IN THE SRI LANKA BACKPACKING SERIES