By nature, travel is exciting and unpredictable, chaotic, and filled with the unexpected. Though this is part of what makes wandering the world exciting, it is also what makes it risky at times that sometimes add up to dog bites, bumps and scrapes, or broken laptops.
That is what travel insurance is for – to prepare us for the unexpected so we can spend more time living in the moment.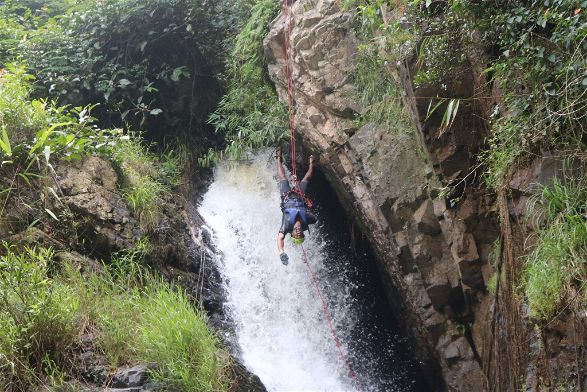 In this ultimate guide to travel insurance, I'll simplify it all and recommend the best travel insurance for backpackers and ex-pats including laptop travel insurance coverage, overseas medical coverage, and other situations you might not have considered yet.
During my time abroad I spent the first half of the time without travel insurance except in extreme cases – like trekking to Everest Base Camp and visiting Beirut and Turkey.
After seeing friends crash motorbikes, get bit by bats and dogs with rabies (yes, seriously), have laptops stolen or shattered in checked baggage, and get hospitalized with "Bali Belly", I now keep consistent travel insurance coverage, and I recommend it to every traveler – even the extremely lucky ones, like myself. Read on to benefit from that hard-earned knowledge and experience and find out which travel insurance is right for you needs, to avoid wasting your money and find the right coverage for your trip
Note: This article contains affiliate links.

CONTENTS OF THE ULTIMATE TRAVEL INSURANCE GUIDE

WHY YOU NEED "TRAVEL INSURANCE"
Most travelers simply get travel insurance because they think they should or because someone told them too, but understanding why most travelers (and you specifically) may need travel insurance is the first step to getting the coverage that fits your needs and avoiding the chance of wasting your hard-earned cash.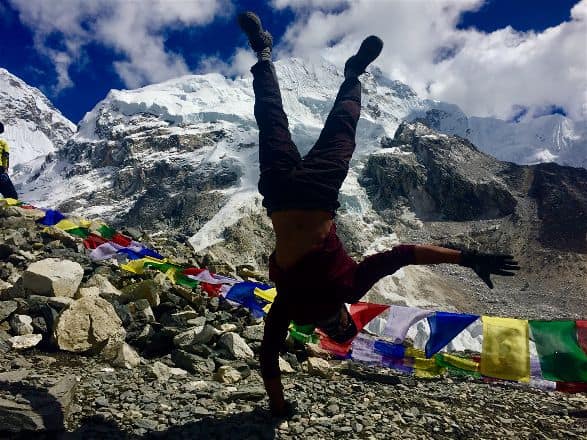 Different "travel insurance" venues cover very different things – such as laptop insurance, travel medical emergency health situations, some cover routine situations, some cover itinerary changes and fees, and some cover car and motorbike rentals. Narrowing down exactly what you need allows you to ensure you're covered, and avoid wasting money buying coverage that is inadequate or that you'll never actually use.
In my time traveling I've seen a lot of travelers actually need travel insurance and the most common situations fall into these categories:
Assess your needs in these five areas, and your chosen insurance coverage, and you'll find the right travel insurance for your needs and adventures.
We'll dig into these in a moment, but let's get you the important info upfront on travel insurance coverage options.
Click here if you simply want to jump straight to my travel insurance recommendations

THE 5 REASONS FOR TRAVEL INSURANCE…
INJURY, ILLNESS, EVACUATION, LOST BAGS, AND BROKEN VALUABLES
---
Let's look into the top 5 reasons to have travel insurance, and the coverage you'll need so that you can ensure your choice of travel insurance is right for you.

THE BOTTOM LINE UP FRONT
BEST OPTIONS FOR TRAVEL INSURANCE
---
The travel insurance guide that follows has everything you need to find the right travel insurance for your adventures, your travel style, and your budget.
The short version: These are the travel insurance options I recommend, based on budget, primary concerns, and type of travel.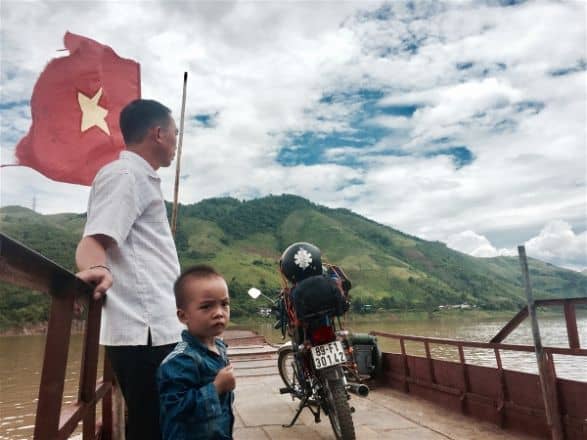 Click each to jump to its summary, benefits, cost, who I recommend it for, and fine print you should be aware of.

EVERYTHING I WOULD WANT TO KNOW ABOUT TRAVEL INSURANCE
(THE SHORT VERSION)
---
The travel insurance guide that follows is everything you need to find the right travel insurance for you. The snippets that follow are a summary of everything I would have wanted to know when I was initially researching travel insurance
Organized sports, practices, and training for adventure sports (surf camps, SCUBA training, freediving) isn't covered.
You should confirm that any surf camp, SCUBA diving course, or freediving course provides insurance for the experience
Motorbiking without a license, without a helmet, or while intoxicated nullifies emergency medical insurance
Your credit card likely provides emergency medical coverage, lost baggage insurance, and other benefits, but you need to buy the flight with the benefit bearing credit card.
Any condition you've had in the 90 days prior starting your travel insurance will likely not be covered
Hospitals in the developing world will kick you out after a day or 2 if you can't pay
The best insurance plans for your gadgets and personal belongings is planning on them to eventually get lost or stolen, to have a mechanical breakdown, or just have an issue while traveling
Though purchasing insurance is one way, depending on the value of your laptop or personal belongings, it may make more sense to save the additional cover costs for a laptop, cell phone and tech, and use those saved dollars for the replacement cost of your belongings when the time comes.
---
In addition to these travel insurance recommendations, here are my 10 top tips for avoiding the need to use travel insurance. Yes, they're extremely obvious – but following these would have prevented 90% of the traveler issues I've witnessed
Always wear a helmet when riding a motorbike – the major injuries I've seen have been serious head injuries
DO NOT ride a motorbike for your first time in a big, Southeast Asian city. Take a Motorcycle Safety Foundation course or similar before coming.
Never ride a motorbike intoxicated
Carry a small first aid kit, including Neosporin, Bismuth tabs, and a few odds and ends when you travel
Talk to your doctor about taking a broad-spectrum antibiotic (like Penicillin or Amoxicillin) with you
If you it street food, only eat well-done meat, straight off a fired grill
When getting to a new country, avoid raw vegetables and meats until your stomach has adjusted
Before travel, visit the CDC Travel website to determine how safe the water is to drink and brush your teeth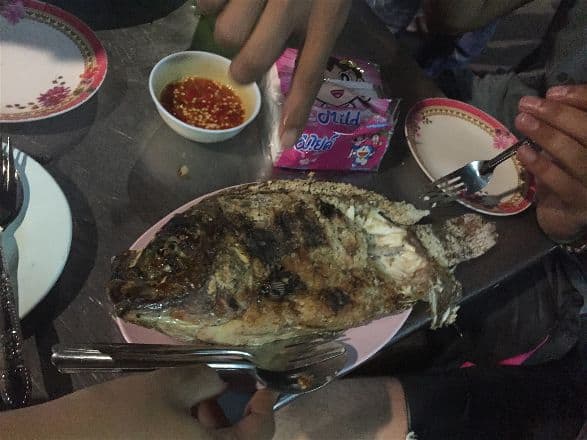 …now back to that extremely thorough travel insurance guide…

THE 6 REASONS FOR TRAVEL INSURANCE…
Now, let's go case by case through the 6 major reasons you need travel insurance, and how to make sure you're getting the right travel insurance coverage for you, your belongings, your destination, and your level of adventure.
CELL PHONE AND LAPTOP TRAVEL INSURANCE: COVERS DAMAGE, THEFT, AND LOSS
For digital nomads and traveling with laptops, cell phones and other expensive belongings, getting a policy that specifically provides laptop travel insurance is highly recommended.
Keep in mind that most policies only cover a personal laptop, and not a work laptop, when you're shopping for policies and making claims.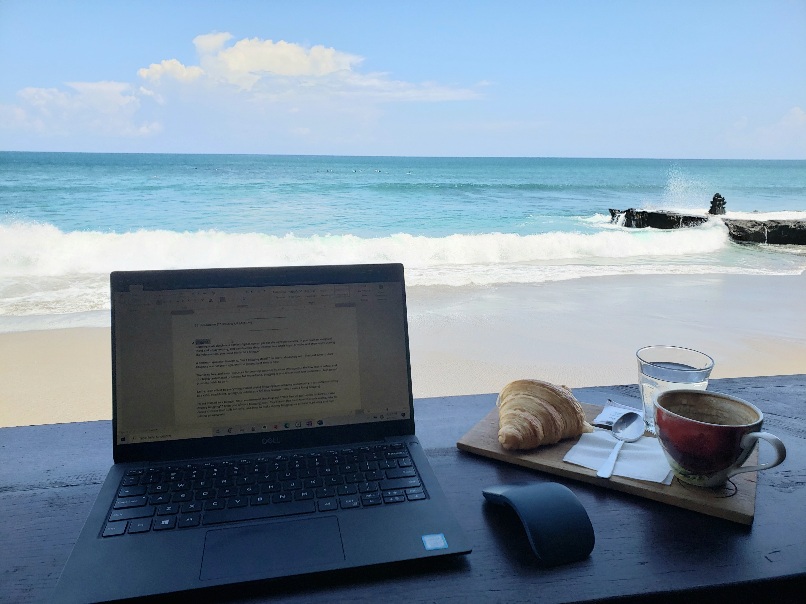 Additionally, remember that laptop travel insurance covers you while you abroad during a trip (not at home) while renter's insurance and personal property insurance cover you while you are at home (not abroad). This all means that laptop insurance for travel is great and useful, just ensure the coverage you're getting covers your activities and location.
The Best Options for Travel Laptop Insurance Are:
Allianz Laptop Insurance (Travel)
Lemonade (Property insurance, covers if you have a qualifying home base)
World Nomads (Covers tech against theft or damage in a disaster scenario)
Clements International Property Insurance
Chase Sapphire Credit Card Benefits (Covers new purchases for 120 days against theft or damage)
State Farm Personal Asset Protection
Geico Personal Property Insurance
Great travel insurance companies that don't do laptop protection
Laptop Travel Cost: Worth the value if your equipment is pricey enough
The cost of laptop insurance when traveling can range from $15 to $40+ per month, depending on the provider, the amount coverage, other items covered, and the situations covered.
When determining if the laptop insurance cost is worth it, I calculate the cost of the laptop insurance over 2 to 3years – $300 x 2 years = $600 for 2 years of coverage is common. If I can replace my laptop, purchasing used, with that same cost, I forgo the option of laptop insurance.
For example, my Dell XPS 13 is 4 years old. At $300 per year for laptop insurance, that would have been $600 in premiums at year 2, and $1200 in laptop insurance costs avoided over the life of my laptop – however replacing my laptop with a refurbished one (used) would only have a replacement cost of $675. This means that, for me, simply planning to purchase a new (or used) laptop is more worth it than paying for even the best laptop insurance.
Being clear, for most travelers and digital nomads, the best laptop insurance is no laptop insurance, saving the forgone premium, and being ready for the inevitable day when your laptop get's lost, stolen, or broken. And if you're lucky enough to have nothing happen to your laptop over its lifetime, you'll have saved the money to buy a new laptop outright when the time is right.
Granted this plan depends on your laptop model. High end laptop models with high pricetags, such as $4000 Macbooks, may need travel insurance more than my $1300 Dell XPS. A higher replacement value more likely warrants the additional cost of gadget insurance.
Please note, that if you do use the "make my laptop last 2 years" approach ensure that you keep constant backups of your laptop in the cloud and on a hard drive to be safe – although this is good advice whether or not
---
INJURY: MOTORBIKES, CLIFF JUMPS, AND RUN-INS WITH STRAY DOGS
Accidental injury is the most likely reason that you'll end up using (or needing) travel insurance. For all of my friends that have traveled for at least 3 months through every single one have crashed a motorbike at some point (except for me, haha). The "Thai Tattoo" is more common, and likely This just goes to show that an unexpected accident is likely right around the corner.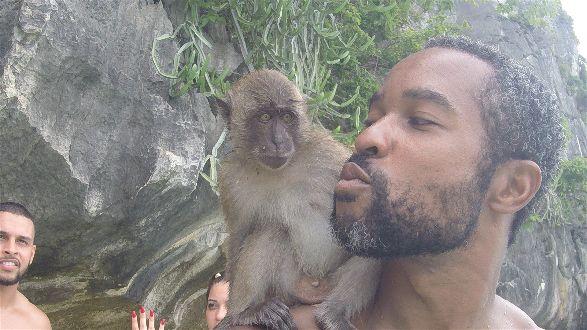 Granted, for most motorbike accidents, most experienced travelers can clean up the scrapes themselves with saline, then apply gauze and Neosporin. The off chance is that the accident will be much worse, requiring more (and costlier) care than you're anticipating.
What insurance covers accidental Injury during travel?
World Nomads for an all-around travel coverage option good for "round the world" trips
Safety Wings: A budget-friendly option (~$1 per day) that focuses on medical only
Revolut Travel insurance: A budget-friendly option (~$50 per year) For digitally savvy travelers
IMG Global for ex-pats, abroad for more than 12 months
Here are a few "worst-case scenarios" that are more common than you think…
---
THE INJURIES YOU'LL LIKELY USE INSURANCE FOR
I'm not a pessimist, I'm just an experienced wanderer, and if you're like 97% I know, one of these situations will be the reason you visit a clinic.
Motorbike accidents
Bumps, bruises, & scrapes
Animal bites: Dog bites, cat scratches, and Thai fire dancers (long story)…
Accidents during excursions: Cliff jumping, ATV'ing…pub crawls
Accidents during adventure sports: Surfing, Rock Climbing, Mountain Biking, etc.)
Infections & Parasites: Intestinal Infections, Staph Infections, etc.
Most "accidents" you have during travel will happen during this shortlist of activities. If you plan to do any of the above, absolutely get travel insurance, ensure your insurance covers accidents that happen during these activities, and understand the "fine print" of each.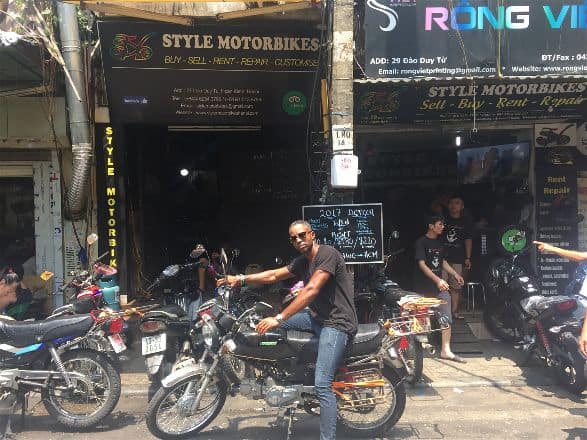 ---
Injury Example 1: Motorcycles + No Helmet = Bad Situation
An example of a worst-case scenario is a friend of a friend who crashed his motorbike and met the Balinese pavement headfirst. He spent 3 days in a hospital with brain bleeds before checking himself out early (because he was out of money) and suffered a stroke 5 days later in Australia because his symptoms weren't monitored – he ran out of cash and couldn't pay for the check-ups. We haven't heard from him since.
If you think that accident is an anomaly of travels, here's one from a month ago…
---
Example 2: Every Adventure Can End Up Bloody…Even Surfing
I had just finished surfing at my local surf break and a Russian fella, clearly, a new surfer, crawled out of the water holding his stomach. When we pulled into the beach shack we realized he got bounced off the bottom and hit the reef stomach first. He was bleeding dark blood from a cut just above his liver out of a cut 3 inches wide by 3/4 inches deep. We applied pressure and handed him over to a driver but that was the best we could do. No ambulance. No EMT's. No lifeguard. Not even any bandages available (I forgot my first aid kit that day).
This all happened at the spot I surf nearly every day.
The point of these gruesome examples isn't that these situations are common – because they're definitely not. The point is that when worst-case scenario
---
Example 3: Hospitals in the Developing World Will Kick You Out If You Can't Pay Cash and Don't Have Insurance
Beyond the worst-case scenario, if you don't have the cash on hand to pay in an emergency, because if you can't pay, you will be kicked out.
A friend who suffered a head injury quickly racked up a $1500 USD bill, at which point the hospital said he needed to pay up, show insurance, or he would be discharged – and he was still in bad shape. He'd finally recovered the wallet he lost and was able to stay for a few more days, as recommended by the docs, but without insurance or cash to pay, he wouldn't have fared well.
---
What insurance covers injuries during travel?
World Nomads for an all-around travel coverage option good for "round the world" trips
Safety Wings: A budget-friendly option (~$1 per day) that focuses on medical only
Revolut Travel insurance: A budget-friendly option (~$50 per year) For digitally savvy travelers
IMG Global for ex-pats, abroad for more than 12 months
Click to jump to recommended emergency medical insurances
---
ILLNESS: FOOD POISONING & INFECTIONS
When you travel, you shouldn't just worried about SARS and the Coronavirus. Actually, you would only have to worry about those in rare cases.
In terms of illness, you should absolutely be aware (but not worried) about the following
Food poisoning, stomach issues, and intestinal issues
Infections
Parasites
These seem like small issues, and they are easily solved, but in many cases, a doctor's visit is required. If you're unlucky enough to pick up a parasite traveling through Southeast Asia or South America, or suffer some kind of infection, the doctor's prognosis about exactly what kind of bug you're dealing with will be essential to choosing the right antibiotic, antiparasitic, or anti-fungal medication and getting rid of the bug as quickly as possible and with as little damage as possible.
An example of an extreme case happened with my girlfriend in Bali. Here on Bali, EVERYONE gets sick (everyone except for me that is 🙂 ). She'd been feeling kind of off with "Bali belly", feeling weak, and a handful of other symptoms for a few weeks. If I were her, I would have just gone to the pharmacy, bought some broad-spectrum antibiotics (Amoxycillin) and called it quits. Luckily we didn't go with my route.
Three different pharmacies described three different things for three different potential bugs. She finally broke down and went in for a test – $1000 of them – to find out it was a completely different bug that I'd never heard of and requiring a specific antifungal.
Comparing the two situations, 6 months of travel insurance is about $195 with Safetywings and would have covered this situation that ended up costing $1000.
Along the same lines, some friends in Laos were scratched by a dog that potentially had rabies – so they had 24 hours to get the anti-rabies meds before things went awry. Luckily, their insurance covered the quick travel out and the high cost of the rabies meds (~$600 here on Bali for foreigners). Another good case for paying the $40 per month for travel insurance.
The Bottom Line on Travel Insurance for Getting Sick: Illnesses on the road and when you're being adventurous can be riskier and costlier than you expect. Hedge the potential $1000 by paying the $40 for a month of insurance and ensuring your insurance covers you for emergency medical, infections and illnesses and know how to use the coverage.
Click to jump to recommended medical insurances
---
EVACUATION: MEDICAL AND CIVIL UNREST
There are two types of evacuation you need to check your insurance for to ensure you're ready for the worst, if the country your traveling to warrants it.
Medical evacuation and evacuation for civil unrest.
---
MEDICAL EVACUATIONS & LIFE FLIGHTS
Ensure that any insurance you buy has this coverage.
In the event that the country you're in does not have the ability to treat you, medical evacuation coverage pays for the "life flight" to get you to your home country, or a country with adequate medical services, by any means necessary. This flight alone can cost upwards of $25,000 dollars, which you'll have to pay for in cash if you don't have coverage.
Does this sound farfetched? Well here's an example.
Here on Bali when I first got into freediving, a friend of a friend (from California) died because of freediving, but not during freediving.
The fella was training for freediving in a pool and had a "shallow water blackout" and wasn't found for a few minutes, but he was found, unconscious. His lungs were cleared and was transported to the hospital ASAP, alive at the time. He died two days later.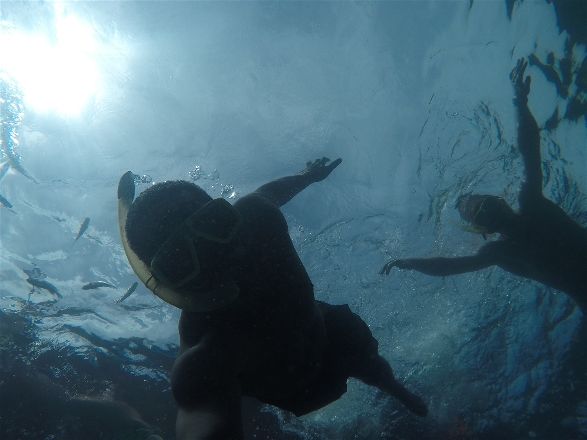 During that period, the Indonesian hospital did everything they could, but it was only so much compared to an average western hospital. He didn't have insurance, so the hospitals with a higher quality of care wouldn't take him. And he had no insurance or cash that anyone knew of, so a life flight was out of the question. So, unfortunately, he died in Bali.
This is a more common possibility than you think.
I have another friend who had some issues in Bali that the hospitals here couldn't handle, so they referred her to Singapore while she could still travel. Unfortunately, that surgery was botched leaving her with internal bleeding that the doctors there couldn't handle. Luckily for her, the Dutch medical insurance she was covered underpaid the cost of the $25,000 life flight back to the Netherlands, where she received the care she needs and survived.
One more story involves a backpacker traveling through Laos and cliff jumping in the jungle. He bottomed out on a particular jump, burying mud and rocks in his foot that quickly became infected. Fast forward weeks later and the medical teams in Laos weren't able to offer the care he needed, leading to a flight home and amputation. Though he did survive, he only has one leg because he didn't act in time and have the resources to get out sooner.
The Bottom Line: If you'll be wandering through South America, Southeast Asia, or Africa, ensure your insurance covers medical evacuation, so you'll be prepared for the worst.
Civil Unrest Evacuation
Some of the most beautiful and impactful places I've traveled to have been the sketchiest. From the beautiful beaches and fairytale landscapes of Cappadocia, Turkey while Trump was digitally beefing it out with Erdogan, to visiting Israel and getting threatened with kidnapping in the West Bank, to visiting Egypt a few days before a terrorist attack and Beirut during some tense times, I've definitely experienced some destinations that weren't all sunshine and rainbows.
Evacuation for civil and political unrest covers the cost of a flight out if the situation becomes dangerous and flights out via "normal means" aren't possible.
During the Arab Spring (~2011), as the war started to break out in Libya and flights stopped flying, the US and European militaries would evacuate civilians, flying them from the embassies and protecting them on warships. That sounds like a fun story, but travelers have to pay the price to get the rest of the way back home eventually.
Evacuation during civil unrest covers those costs, or even the cost of a helicopter out of the middle of the city if things get too hot.
Granted, not everyone will need this, but if you're traveling to certain parts of the Middle East and Africa, I highly recommend considering it as a precaution. Personally, I picked up insurance with this coverage for my trips through Turkey, Lebanon, Palestine, and the West Bank, and Egypt.
I recommend checking the US State Department Travel Alert site and doing the same according to updated ratings and recommendations.
---
WHAT INSURANCE COVERS EVACUATION DURING TRAVEL?
Emergency medical insurance for travel periods shorter than 12 months, and the best options are offered are
World Nomads provides all-around travel coverage option good for "round the world" trips
Safety Wings is a budget-friendly option (~$1 per day) that focuses on medical only
IMG Global is perfect for ex-pats traveling abroad for more than 12 months
Chase Sapphire Travel Benefits provides some great emergency benefits, for travel less than 30 days
Jump to recommended insurances for Medical and Civil Unrest Evacuations
---
LOST BAGGAGE AND THEFT
No "travel" insurance that I know of provides worthwhile insurance for lost baggage, damage, or theft.
On the other hand, travel credit cards and renters insurance provide excellent coverage for these items, making a good travel credit card and renters insurance clutch additions during travel. Don't worry, we'll get into that later.
Jump to Recommended Insurance for Lost Baggage, Theft, and Valuables
---
LOST OR DAMAGED VALUABLES: LAPTOPS, CAMERAS, AND SMARTPHONES
These days, everyone carries some kind of tech. A laptop. A tablet. A Camera. A smartphone. These can enhance travel (if you don't stay glued to them), but they're as delicate as a six-year old's dreams and can be easily stolen.
During my trips abroad, I've had two cell phones stolen, and dropped and broken two laptops (that my livelihood depended on). For the smartphones, I was simply screwed and ended up buying new ones.
For the laptops, luckily, I was covered by renters insurance that had personal property insurance covering the cost of the laptops minus a $200 deductible. All in all, my $200 per year renter's insurance saved me $3000 in laptops. An excellent tradeoff, in my opinion.
Even if you're not as accident-prone as I am, you do still stand the chance of theft. A good renter's insurance policy will also cover the theft of your covered items, no matter where in the world you are.
If you carry a lot of tech and don't have the free cash to replace it, I highly recommend a good renters & personal property insurance policy.
---
WHAT INSURANCE COVERS LOST BAGGAGE DURING TRAVEL?
---
WHAT INSURANCE COVERS LOST OR BROKEN LAPTOPS AND VALUABLES?
Click here to jump to my two favorite renter's insurance / personal property insurance recommendations

IMPORTANT THINGS TO UNDERSTAND WITH YOUR INSURANCE
Before you can pick the right insurance, you need to understand the most important areas
For any travel insurance you get, you should review these three areas well, and compare them across policies before opting for a specific policy.
---
COVERAGE LIMITS
Each type of incident has a different maximum coverage amount that the insurance company will cover, and you need to be aware of this number. Ensure these limits are well above what you would need in an emergency and cover all of the areas you would likely need coverage in
For instance, World Nomad's maximum coverage amounts are as follows
Trip Protection: $10,000
Emergency Medical Insurance: $100,000
Emergency Evacuation: $500,000
Protecting Your Gear: $3000
Rental Car Damage: Value of Vehicle
Emergency Dental: $3000
Accidental Death and Dismemberment: $1,000,000
Learn more about World Nomad's coverage at https://www.worldnomads.com/usa/travel-insurance/whats-covered
As high as these numbers look, a routine accident can quickly run up a bill of $2000 in a non-western country, a life flight starts around $25,000, and an unlikely traumatic incident (losing a limb, difficult medical evacuation to a western country) can inch towards $40,000 to $50,000 pretty quickly.
When comparing travel insurance policies be sure to not just look at price, but also compare coverages and coverage limits to ensure they can actually cover the worst-case scenario
---
THE "FINE PRINT" CLAUSES THAT NULLIFY COVERAGE
Every travel insurance policy has limits, and reading the "fine print" of the coverage can help you understand this before you push limits of your policy.
For instance, with World Nomads you are covered in any country that you travel to as long as you are at least 50 miles from your home country.
Additionally, World Nomad's Explorer plan covers a long list of Adventure sports but there are some preconditions to coverage. As an example, surfing is covered, but there must be a lifeguard on duty – knowing this before you file will save you a lot of headache and disappointment.
With Revolut Travel Insurance you must have your phone with you to be covered.
For most emergency medical insurances, the coverage is nullified if you're intoxicated, not wearing a helmet, or driving without an appropriate license
Bottom Line on The Fine Print: Click through all of those extra links to uncover the fine print or jump to our policy by policy overviews below for the summary version and highlights of the fine print, to get you started.
---
UNDERSTANDING PRE-VISIT PROCESSES FOR HAVING A CLAIM APPROVED QUICKLY
To file a claim painlessly you have to know the process and requirements ahead of time for your specific travel insurance company.
For instance, with Revolut Travel Insurance (provided by the Credit Card company Revolut) you only need to call their 24 hour assistance line or email the receipts to start and get walked through a claim. It doesn't matter if this call happens before or after the incident.
For other, lesser companies, the process can involve pre-approval and contacting them in their timezone prior to treatment – otherwise you'll have to fight for reimbursement.
To ensure a stress free or at least lower stress experience when things go wrong during travel, research the claim process to see if its right for your needs.
We'll get into the best travel insurance options based on the major categories of health, trip disruption, gear coverage, adventure activities coverage, and evacuation, but first lets review the best travel insurance options overall.

WHAT'S NOT COVERED UNDER MOST INSURANCE
No insurance covers everything, and every insurance has the fine print of things that we may think we're covered for but aren't. Make the most of your travel insurance by remembering these scenarios wherein you will most likely not be covered…
Driving a motorbike while intoxicated, while not wearing a helmet, or without an appropriate license: You shouldn't be doing this anyways though…
Organized sports, scheduled practices or games, playing in tournaments, or playing professionally
Pre-existing conditions, which usually entails anything that you have exhibited symptoms for, or had treatment for, in the last 90 days
Adventure sports without adequate supervision or safety measures
Coverage in your home country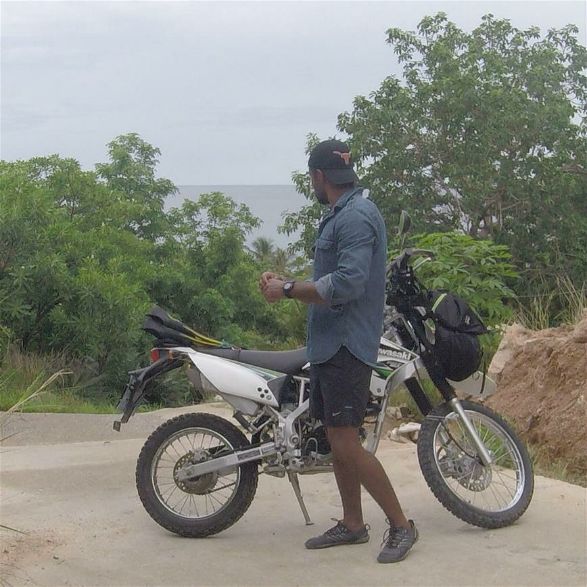 Note: If you are attending a camp for an adventure sport, like a surf camp, SCUBA diving course, or Freediving course, ensure the instructor and company delivering the training provide insurance – this will cover the gap in your travel insurance.

A COMPARISON AND REVIEW OF THE BEST TRAVEL INSURANCE OPTIONS
TO HELP YOU FIND THE RIGHT TRAVEL INSURANCE FOR YOU
World Nomads: Best All-Around Travel Insurance for Travel of 12 Months or Less
SafetyWing: Best Budget Medical Travel Insurance, Best for Digital Nomads
Revolut Travel Insurance: Best Short Term Travel Insurance (less than 3-month travel stints), Best for Digital Nomads
IMG Global: Best Medical Insurance for Expats (12+ Months Abroad)
Chase Sapphire Travel Insurance Coverages: Best for Baggage, Trip Interruption, and Purchases
Lemonade: Great Personal Property Insurance for Short Term (~3 months) Travel, Solid for Digital Nomads
Clements: Great International Travel Personal Property Insurance for Long Term Travel

THE BEST TRAVEL INSURANCE OPTIONS
Blanket insurance that covers medical emergencies, evacuations, trip interruptions, baggage issues, and more. Read on to discover the best travel insurance options for every travel style and budget…

Best All-Around Travel Insurance
World Nomads is a well-known insurance option among backpackers. Their coverages extend into adventure sports (like hiking and trekking) and cover nearly every activity on a trip around the world. I have plenty of friends who've made claims, even for helicopter evacuation off of the Everest Base camp trek, and highly recommend it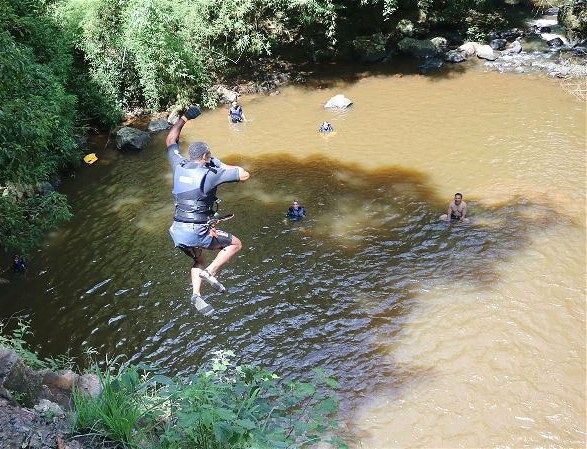 | | |
| --- | --- |
| PROS | CONS |
| Great, extensive coverage | Seemingly pricey (but you get what you pay for) |
My Thoughts on World Nomads Travel Insurance: If you can afford it, get it.
---
Delayed Baggage ($150 per day, up to $750)
Gear ($1000)
Non-Emergency Evacuation: ($25,000)
Emergency Evacuation and Repatriation ($300,000)
---
WORLD NOMADS BENEFITS AND SERVICES
24 Hour Concierge: 1-603-328-1329
Medical Consultation and Monitoring
Medical Evacuation Arrangements
Emergency Medical Payments
Prescription Assistance
Repatriation of Remains
24 Hour Legal Assistance
Nurse Helpline
Message Services
Language Interpretation Services
Emergency Cash Transfer
Pre-Trip Travel Services
Travel Document and Ticket Replacement
---
WHAT'S NOT COVERED BY WORLD NOMADS
Preexisting conditions, or any issue that you experienced symptoms for within 90 days before the start of the plan
---
ESTIMATED PRICE OF WORLD NOMADS TRAVEL INSURANCE
---
---
WORLD NOMADS FINE PRINT
Motorbike incidents involving alcohol or recklessness aren't covered
Coverage only applies 50+ miles away from home (confirm in your plan before purchase)

SAFETYWING INTERNATIONAL HEALTH COVERAGE
Safetywing is a new, popular option with budget travelers for insurance that covers your emergency medical needs on a cheap (~$1 per day) subscription basis. Coverage is easy to signup for, easy to claim, and easy to cancel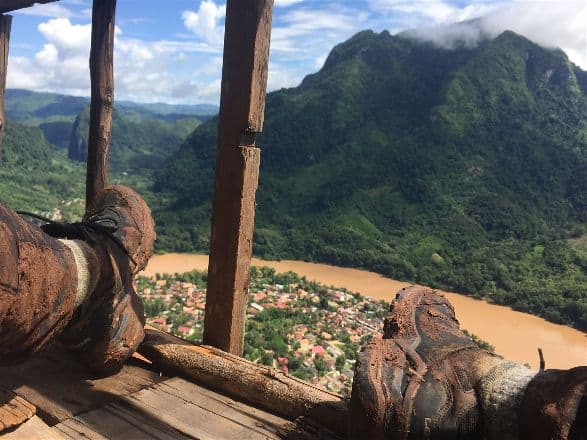 Click here to read the full SafetyWing Travel Insurance Review
---
PROS
CONS
Relatively cheap
Easy sign-up and file
Newer company, still establishing a reputation
---
Unexpected illness or injury, including eligible expenses for hospital, doctor or prescription drugs
Emergency travel-related benefits such as emergency medical evacuation, bedside visit,
Travel delay benefits
Lost checked luggage
---
Click to read our SafetyWing Insurance Review for more info on what's covered and what's not
---
Click here to learn more under the SafetyWing FAQ
---
The Short Answer: Send screenshots of original, itemized receipts and a filled out claimant statement (available at https://safetywing.com/static/media/hccmis_claimants_statement_safety_wing.c2f4318d.pdf) to [email protected].
For a full step by step process of filing a claim with SafetyWing, read the "How to Make a Claim" section of our full SafetyWing Review
---
ESTIMATED SAFETYWING COVERAGE PRICE
MONTHLY COVERAGE
10-39 Years Old: $37/mo. | Including US coverage $68/mo.
40-49 Years Old: $60 /mo. | Including US coverage $112/mo.
50-59 Years Old: $94/mo. | Including US coverage $184/mo.
60-69 Years old: $128/mo. | Including US coverage $250 mo.
Children (Under 9): $0
---
DAILY COVERAGE
10-39 Years Old: $1.25/day | Including US coverage $2.25/day
40-49 Years Old: $2 /day | Including US coverage $3.75/day
50-59 Years Old: $3.15/day | Including US coverage $6.15/day
60-69 Years old: $4.25/day | Including US coverage $8.35/ day
Children (Under 9): $0
Click here to check SafetyWing Rates for Your Specific Trip
---
FINE PRINT OF SAFETYWING INSURANCE
Sports activities must be adequately supervised and appropriate safety gear is used at all times
---
Interested in SafetyWing Travel Insurance? Click here to read the full SafetyWing Review and see if its right for your travels
or
Click here to learn more about SafetyWing and run a free quote
---
SafetyWing is a great traveler emergency medical insurance option that is cheap. Relative to the bigger, more well-known option, SafetyWing vs. World Nomads delivers emergency medical for much cheaper (~$40 per month vs. roughly ~$100 per month for World Nomads).
Keep in mind that World Nomads offers many benefits beyond emergency medical, concierge, trip planning services, and a full list of other benefits (click here to see the full list of World Nomads benefits), in addition to a trusted brand name (whereas SafetyWing is fairly new and still collecting reviews about its coverages and claims processes, but I've had a great experience with them so far).
If you're just interested in emergency medical coverage and concerned with saving your hard-earned dollars (or Euros), consider SafetyWing over World Nomads to save ~$70 a month.
(Click here to run a free SafetyWing Insurance quote for your trip)

REVOLUT TRAVEL INSURANCE
Revolut is a new credit card company that offers some amazing financial services for travelers (read the full review on their credit card here**), but, a well-kept secret is Revolut travel insurance coverage that's incredibly cheap (~$40 per year) or free (included with the premium card) and primarily covers emergency medical services.
Part of the reason their credit card services are so great is that they respond directly to the needs of travelers – and travel insurance is definitely a need for travelers. Revolut incorporates travel insurance into their existing services (the Revolut Debit/Credit Card) and takes it a step further.
Revolut's travel insurance is cheap – ~$1.25 per day up to a ~$40 per year maximum fee. The travel insurance is actually free if you sign up for the Revolut premium, which includes a host of other benefits.
The coverage delivers worldwide emergency medical and dental coverage as well as coverage for delayed flights and baggage, paid directly into your Revolut account.
Better yet, the travel insurance uses the geolocation of your phone (and the app) to automatically flip on when you travel, charging about ~$1.25 a day until you hit that ~$40 limit for the year
---
WHAT'S COVERED
Emergency Medical: £15,000,000 ($20,000,000 )
Emergency Dental: £300 (~$385 )
Delayed Baggage: £320 (~$410), starting 4 hours after the flight
---
WHAT'S NOT COVERED
Canceled flights or delayed domestic flights
Certain preexisting conditions
---
HOW TO FILE A CLAIM WITH REVOLUT
Head into the Revolut app and look for the "Insurance" section. You'll find the claims email in there. Email them to start the claim and plan to email them snapshots of your itemized receipts.
Prep-note: Be sure to keep itemized receipts of all of your expenses, and take pictures as backups ASAP
---
REVOLUT TRAVEL INSURANCE PRICE
Free with Revolut Premium. Revolut Premium is ~$14 per month
---
CONS OF REVOLUT TRAVEL INSURANCE
Revolut Travel Insurance Requires you to pay for your medical bills upfront (with cash or another credit card) and file for reimbursement later
NOTE: The Revolut card is a debit card, not a credit card, so you will need a way to pay for the initial medical bills
---
REVOLUT TRAVEL INSURANCE BENEFITS
Insurance automatically turns on when you leave your home country, thanks to in app Geo-location
Easily add coverage for winter sports
Add up to 3 companions and an unlimited number of children
---
REVOLUT TRAVEL FINE PRINT
Maximum trip duration is 40 days (the clock is reset with each flight, but contact Revolut to confirm you're covered in your specific situation)
Claims can be filed through 24/7 service for medical emergencies at +44 1733 224956
Underwriter White Horse Insurance Ireland dac provides the underlying insurance
---
USEFUL REVOLUT LINKS AND SOURCES

ALLIANZ GLOBAL ASSISTANCE
Allianz Global Assistance is another trusted insurance and provider among the travel community, great for travel of up to 40 days. Their tiered insurance allows you to pay for only the coverage you need – emergency medical (under the basic plan), including trip cancellation and interruption insurance (under the prime plan), and bumping up coverages (under the executive plan)
---
What's Covered (Under the Allianz Global Basic Plan) (~$60 per year)
---
What's Covered (Under the Allianze Global Prime and Executive Plan)
---
WHAT'S NOT COVERED UNDER ALLIANZ GLOBAL PLANS
Preexisting conditions, or any issue that you experienced symptoms for within 90 days before the start of the plan
---
ALLIANZ GLOBAL PRICE
~$60/annually for basic, ~$225/annually for prime, $450 annually for executive coverage
| | |
| --- | --- |
| PROS | CONS |
| Great, extensive coverage | Seemingly pricey |
---
Bottom Line on Allianz Global Travel Insurance: If you can afford it, get it

CHASE SAPPHIRE CREDIT CARD'S TRAVEL BENEFITS
The Chase Sapphire is an amazing credit card with a huge mileage bonus and has some travel insurance perks.
Note that the Chase Sapphire travel benefits don't offer much coverage for health issues and accidents during the trip, but mostly cover flights, delayed flights, and baggage. Because of this I do recommend using the Chase Sapphire card to book flights – and get that flight & luggage protection – but stack it with a travel insurance option that offers emergency medical coverage for the duration of your trip.
---
WHAT'S COVERED BY CHASE SAPPHIRE TRAVEL BENEFITS
Trip Cancellation and Interruption: $10,000 per prepaid, nonrefundable travel expenses – caused by injury, sickness, severe weather, terrorist hijacking,
Auto Rental Collision Damage: Up to the value of the rented car for physical damage, theft, towing, and "loss of use" charges by agency
Trip Delay Reimbursement: Covers meals, lodging, and incidentals for air/bus/train/ship delays longer than 12 hours
Lost Baggage: Up to $3,000 to repair or replace lost or damaged luggage and goods
Baggage Delay Insurance: $100 per day
Emergency Medical or Dental Coverage: $2500
Emergency Evacuation (Medical): " The evacuation must be pre-approved by the Benefit Administrator in consultation with a legally licensed Physician who certifies that emergency evacuation is warranted due to the severity of the injury or sickness."
Emergency Transport to Beside (Medical): Relative to you.
Extended Warranty Protection: Adds 1 year of warranty coverage to all purchases on the card for up to $10,000
Purchase Protection: Covers new purchases for 120 days against theft or damage up to $10,000
Travel Accident Insurance: Loss of life and repatriation of remains covered up to $1,000,000
Other Coverages: Return Protection, Roadside Assistance
---
WHAT'S NOT COVERED BY CHASE SAPPHIRE BENEFITS
Emergency medical or accidents during your travels (after your flight lands)
---
CHASE SAPPHIRE TRAVEL CREDIT CARD PRICE
$95 per year annual fee for the credit card, the travel benefits are free (in addition to that)
---
HOW TO FILE A CLAIM
Call 1-888-675-1461 for information or to file a claim or you can also file a claim online at www.eclaimsline.com
---
CHASE SAPPHIRE BENEFITS FINE PRINT
Emergency Medical Evacuation only applies if trip is more than 5 days long and less than 60 days.
Emergency Medical coverage does not apply for skydiving, scuba, skin, or deep-sea diving, Hang gliding, parachuting, rock climbing and contests of speed.
Source : Chase Sapphire Benefits Guide

IMG GLOBAL (EXPAT INSURANCE)
For travelers that will be outside of the US for longer than 12 months, coverage suited to ex-pats is more suitable to their travels, and the IMG Global policy is an excellent ex-pat insurance option.
Above normal travel insurance, ex-pat insurance (and IMG Global insurance) covers more routine checkups and exams, to keep you in good health throughout your travels, and not just patch you up in an emergency
---
WHAT'S COVERED WITH IMG GLOBAL HEALTH INSURANCE
Emergency Medical and some routine medical
Dental
Vision
Terrorism
Adventure Sports
Routine medical
---
WHAT IMG GLOBAL HEALTH INSURANCE DOESN'T COVER
---
GREAT BONUSES OF IMG GLOBAL HEALTH INSURANCE
Traveling for a year or more
Waive 50% of the deductible by choosing treatment outside of the US
---
Visit IMG Global Health Insurance homepage for more info

INSURING VALUABLES AND BELONGINGS
Many travelers (including me) are more concerned with protecting their laptops, smartphones, and GoPros than their own limbs. Normal travel insurance doesn't cover damage or theft to your valuables during most periods of travel, but that doesn't mean you can't insure your tech.
Read on for a handful of convenient and cheap options protecting that prized MacBook, tablet, or whatever else keeps you connected.

LEMONADE RENTERS AND PROPERTY INSURANCE
FOR EXISTING GEAR ON TRIPS LESS THAN 3 MONTHS
Renters insurance is a perfect option to cover your belongings, even when you're not exactly renting. During my travels, I broke 2 laptops and 2 cell phones, all of which were covered by renters insurance policies and replaced (minus a low-cost deductible).
There are many options for renters insurance and you might already have coverage which should suffice. If you don't, consider Lemonade as an option.
Lemonade renter's insurance is on par with any other, but is easy to sign up for, and easy to manage via an app. "90 seconds to get insured, 3 minutes to get paid" is how they describe their coverage.
---
WHAT'S COVERED UNDER LEMONADE PROPERTY AND RENTER'S INSURANCE
Portable Electronics: $1500 (adjustable for your preferences and policy)
Personal Property (at home): $50,000
Options: Adding a $1,000 camera is additional $.75 per month:
This is based on a $33 per month policy tailored to my
---
WHAT'S COVERED UNDER LEMONADE RENTERS AND PROPERTY INSURANCE
---
WHAT'S NOT COVERED UNDER LEMONADE INSURANCE
Accidental damage or loss (requires additional coverage with the $33 per month plan I built)
Click here to read most of what's not covered under Lemonade Insurance
---
LEMONADE INSURANCE PRICE
~$33 per month with a $250 deductible and a $1500 laptop covered for damage, or $9 covered for just theft (which is what I currently have)
Adjustable for increased laptop protection, adding jewelry and other valuables, or adding a camera
---
OTHER GOOD RESOURCES FOR LEARNING ABOUT LEMONADE INSURANCE

CLEMENTS INTERNATIONAL EFFECTS INSURANCE (PROPERTY INSURANCE)
Clements International Property Insurance covers your belongings from being misplaced, damaged, or stolen while at home, traveling, or generally on the move. For your high dollar items – laptops, tablets, cameras, etc. – that will be costly to replace, this insurance is worth it at about $13 per month to cover more than most digital nomads carry.
When you file a claim, you receive the full initial price of the item – no depreciation, with the option of zero deductible
---
WHAT'S COVERED UNDER CLEMENTS INTERNATIONAL EFFECTS INSURANCE
Covered and declared belongings that are misplaced, stolen, or damaged
Situations Covered: Fire, vandalism, breakage, burglary
---
CLEMENTS INTERNATIONAL EFFECTS COVERAGE ESTIMATED PRICE
~$13 a month for $5000 of coverage with a $2000 laptop
---
FINE PRINT
Underwritten by underwriters at Lloyd's of London
---
Click here to learn more about Clements International Effects Insurance

HOW TO MAKE A SUCCESSFUL TRAVEL INSURANCE CLAIM
Just purchasing travel insurance isn't even. In the event that something goes wrong, you will have to make a claim.
If you've researched travel insurance long enough you'll read horror stories of disheartened people who had their claims denied. I've filed insurance claims several times and never had one denied because 1) I ensure I understand the fine print and 2) I record everything, just as the list of tips below outlines.
To ensure your claim rolls as smoothly as possible, get familiar with these tips now and follow them in the event that anything goes wrong
---
Be aware of the fine print beforehand and read your entire policy to know your rights, your entitlements, and the limitations of the policy
Contact your insurance company before adventures to ensure you're covered for the potential activities
If possible, contact your insurance provider before doctor's visits
Only visit a doctor, hospital, or clinic that is operating legally. If you can't find one, contact your insurance provider before deciding on where to be treated
Carry your insurance information (policy number, insurance company contact) and keep it readily available in case you're incapacitated
Save itemized receipts (that individually list all charges), taking pictures (with your smartphone) as you go to ensure you have a backup
ASAP (within 1 week), send the receipts to your insurance provider's dedicated claims department – likely via email
Actively follow up on your claim – at least each week to check on progress and see if anything else is necessary
Be prepared to argue for corrections in your claim and don't be afraid to speak up and request a manager's review to ensure you're are justly and fully reimbursed

OTHER USEFUL INFO ON CREDIT CARDS
A good travel credit card, like the Chase Sapphire card, the Citi Aadvantage card, or the American Express Platinum card, all come with a plethora of benefits that are useful and easy to use.
Read the fine print of your credit card benefits to be properly informed, but be aware that you likely have the following benefits thanks to your credit card
---
COMMON TRAVEL CREDIT CARD BENEFITS YOU SHOULD BE AWARE OF
Most credit cards that bear a Visa or Mastercard logo carry these benefits at least. Being aware of them is the first step to using them. The next time any of the following situations pop up during travel, contact your credit card company to see if it offers benefits.
Better yet contact your credit card company now and ask about these benefits. If your current credit card doesn't offer them, consider switching to a travel-friendly credit card that does.
Trip interruption
Delayed Baggage: Covers incidentals at a daily rate after your bags have been delayed 4-12 hours
Lost Baggage: Covers the cost of replacing baggage lost on a flight
Emergency Medical: Covers medical emergency that occur on trips longer than 5 days and less than 30 days and begin with a flight purchased with the credit card
Rental Car Insurance: Covers theft, damage, and collision up to the value of the car
To get familiar with these and other valuable benefits call your credit card company, ask the following questions
Travel benefits and coverages (specifically emergency medical)
How long does your trip need to be for the benefits to apply? What are the restrictions?
What situations are covered vs. not covered
What is the claims process and what will you need upon return to file a claim?

A NOTE ON THIS TRAVEL INSURANCE GUIDE (AND THE "A.B.A." PERSPECTIVE)
When it comes to insurance and money, I love money and hate insurance – but the goal of this travel insurance guide is to help you. The recommendations made are based on what has worked for me – having things stolen, missing flights, getting sick, and breaking laptops. But everyone's travel is different, and your needs are different
If you've had different, or less than positive experiences with the services and insurances listed, please contact me so I can include that information (positive or negative) verbatim. My primary goal is to make travel recommendations that make traveler's lives easier, cheaper, and more enjoyable. That includes travel insurance.
Collaborate. Send me your thoughts. Thanks!

WHAT NEXT?
OTHER GREAT TRAVEL CONTENT…
At this point, you should be a travel insurance guru and be covered for your next flight, adventures, and all of the risks that lie in between.
What now?
Read this great content get inspired and use that new insurance coverage to the fullest
The Ozaki 8: A Blueprint for Adventurous Travel
The Adventure 8: A Brother Abroad's Plan for Traveling Adventurously, Surfing, Trekking, Diving, and Riding Around the World