Few Crossfit WODs are as legendary, simple, and deceptively painful as "Fran", with the Fran WOD times being one of the most objective and easy ways to gauge an athletes fitness and skill level.  Curious how your Fran Crossfit worktime stacks up?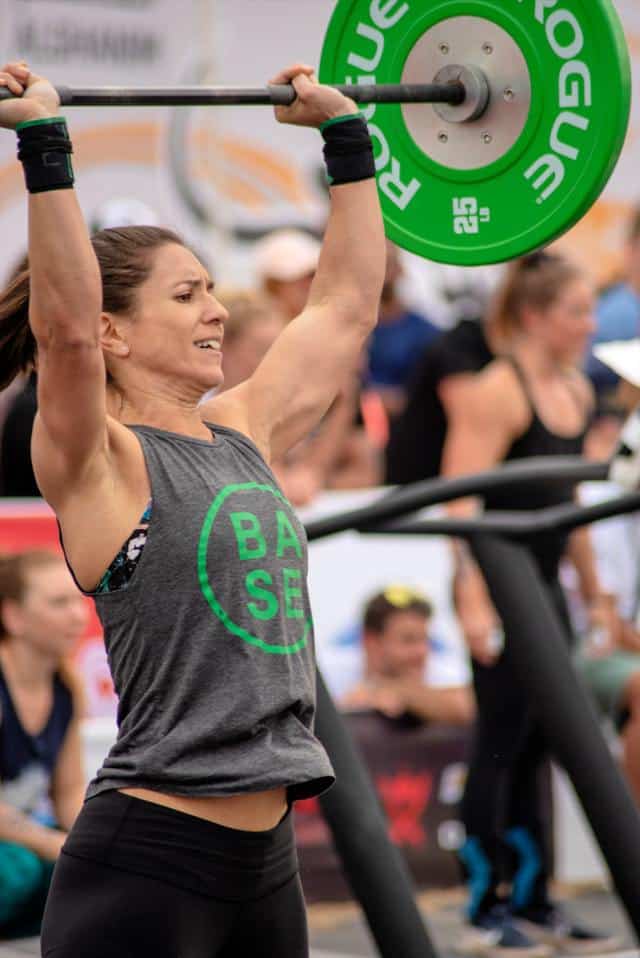 Read on to discover the standard times for beginner, advanced, and elite Crossfit athletes and the current best Fran time on record to beat.


THE FRAN WOD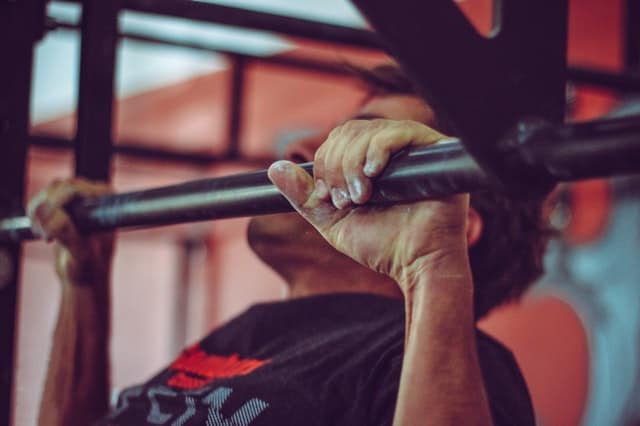 ---
Perform 21-15-9 Reps As Quickly As Possible
Thrusters (95/65 lb)
Pull-Ups

HOW TO COMPLETE THE FRAN WOD
Perform each set (21 then 15 then 9) of each exercise (thrusters then pullups) in it's entirety before moving on to the next set in the WOD.
Complete the entire workout as quickly as possible with your time being the score and a faster Fran WOD time being a better score.
To see how your "score" (time) stacks up to the standard for most Crossfit athletes of all levels and the best Fran time on record, the read on.
(Click here to jump to exercise tutorials of the pull-up and thruster)

FRAN WOD TIMES
Whats good? What's better? What's best for Fran WOD Times?
Fran is an excellent benchmark WOD and a staple WOD and your Fran time is an excellent tool for gauging your improvement, and where you stand compared to other Crossfit athletes.  The following Fran WOD times detail the accepted standard for beginner, advanced, and elite level athletes, as well as the latest world records for the Fran workout.
To stay on task and get a solid workout, aim for the time window (listed below) that fits your skill and fitness level
---
Fran WOD Times by Skill Level
Beginner: 7-9 minutes
Intermediate: 6-7 minutes
Advanced: 3-6 minutes
Elite: <3 minutes
---
Best Fran Time Recorded
Male: 1:47 (as of July 17, 2019)
Female: 2:30 (as of September 9, 2019)

EXERCISE TUTORIALS
---
THRUSTER DEMONSTRATION VIDEO
---
PULL UP DEMONSTRATION VIDEO


Did you know...
Women travel 2x as much as men?
76% Travelers wander specifically for food and the outdoors?
95% of travelers have visited Europe, but Asia is the most recommended, France is the most visited, every traveler recommends "just go!"
---
Click here to take the Travel Survey and help us understand how you travel and learn from other travelers how to travel better. We're aiming to find the best destinations for solo female travelers, outdoor lovers, and everyone on tiny budgets...and we need your thoughts to do it! Help us!