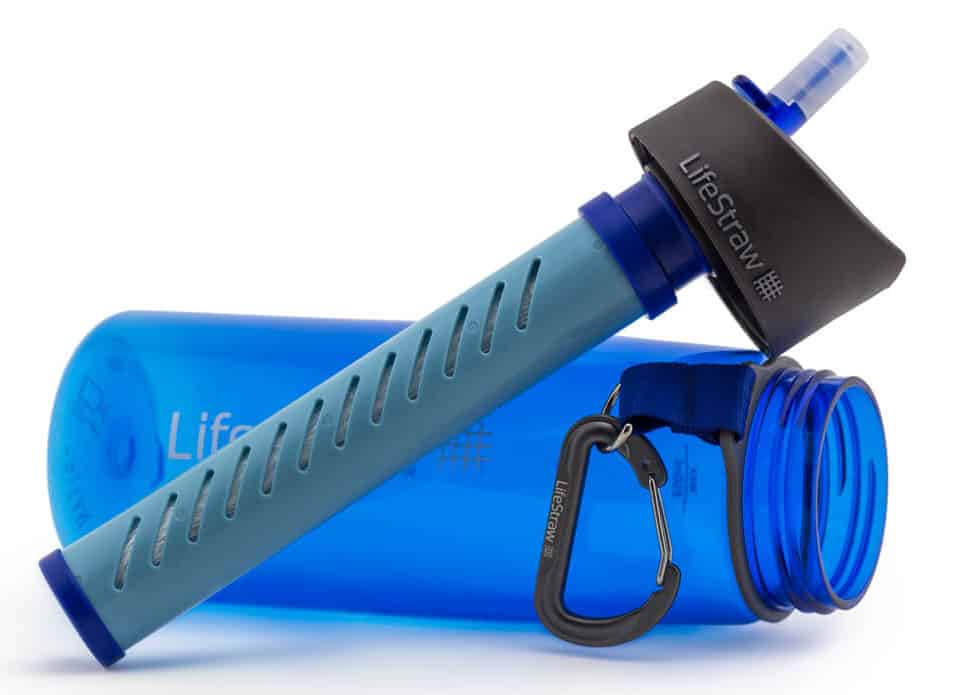 Lifestraw Go Review Verdict: Adventurous travelers on the road for months at a time should pair the Lifestraw Go with a UV water purifier such as the Steri-pen for the safest, best tasting water purification experience and the longest use period knowing that the Lifestraw doesn't filter out viruses.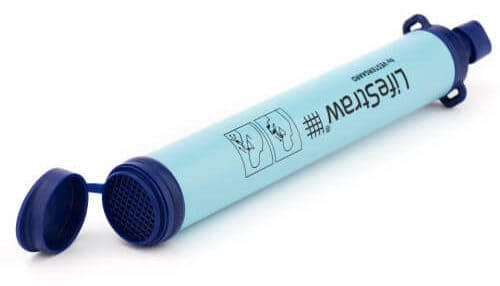 For travels of less than 30 days, opt for an all in one purifier, such as the Grayl or Sawyer S2/S3, that removes viruses as well as bacteria and parasites.
No matter your choice, always know where your water is coming from and avoid industrial and farm runoff to minimize chemical and heavy metal contamination in your drinking water.
The The Lifestraw & Lifestraw Go water bottle are innovative water filtering products, both great for use in North American backcountry. However, both have significant limitations for international travelers to adventurous locales.
In adventurous international locations (such as rural South America and Asia) where human waste disposal, chemical disposal, and general sanitation is an issue, viruses and chemicals can easily enter the water supply and pose a significant risk that the Lifestraw alone can't handle. This includes developed cities where damaged underground pipes frequently leak and go unnoticed, contaminating the water supply or where water treatment standards may not meet those of Europe and North America.
---
The New Addition: The Lifestraw Universal
The Lifestraw Universal uses the two stage carbon and hollow membrane portable water filter used in the Lifestraw Go, but redesigned to screw into your favorite (or virtually any) water bottle. The result is the ability to filter 99.9999% of bacteria, and 99.9% of protozoa, down to 0.2 microns, with for up to 4,000 liters, in the water bottle you have now.

The Lifestraw Universal is a great option for international travel, but the Lifestraw Universal still leaves the user vulnerable to viruses when using the Lifestraw product alone. You'll still need to full purify with a UV filter or purifying droplets.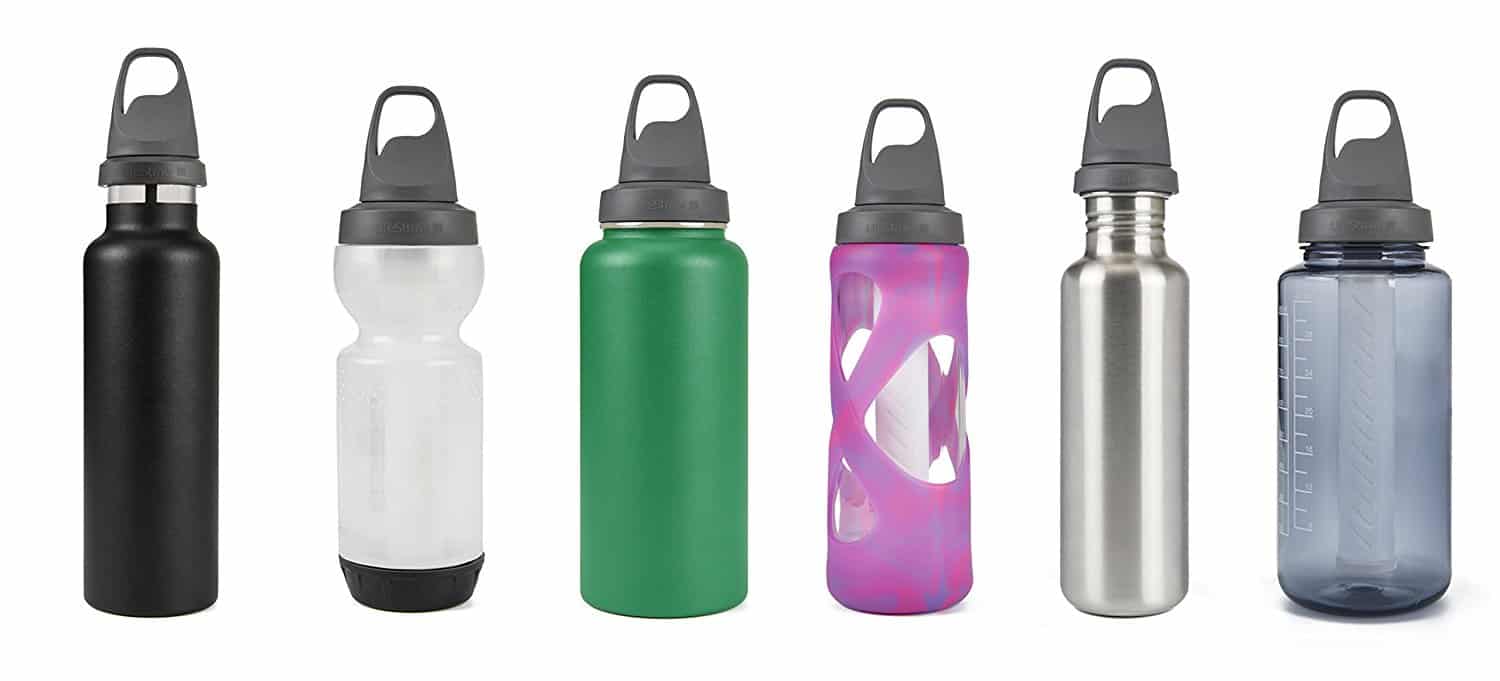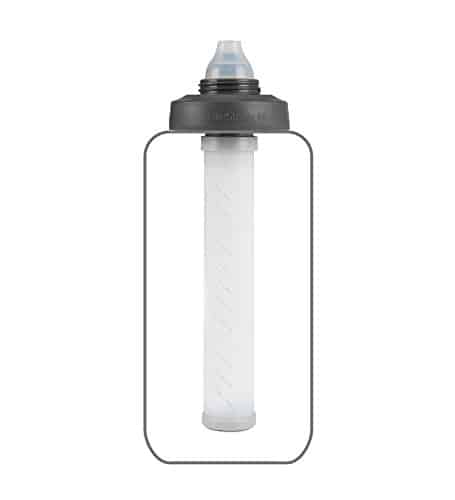 The major weakness of the Lifestraw: viruses. My Lifestraw review & research found that the Lifestraw Go and Lifestraw Universal are insufficient for international travel because neither is capable of filtering out viruses
I loved using my stateside, where water is some of the highest quality in the world – but unfortunately, my Lifestraw bottle review and research surprised me. The major weakness of the Lifestraw – viruses. Prior to this, I didn't realize that the Lifestraw, Lifestraw Go, and Lifestraw Universal are unable to filter out chemical and viral contaminants. To be safe, when consuming filtered water in developing countries, choose one of two options:
The Lifestraw, Lifestraw Go, and Lifestraw Universal are unable to filter out chemical and viral contaminants. To be safe, when consuming filtered water in developing countries, choose one of two options:
Pair your Lifestraw with a purification method (e.g., Steri-pen UV purifier, iodine, chlorine, etc.) that neutralizes viruses, as well as protozoa/parasites and bacteria, while the Lifestraw filters debris and critters while improving taste or…
Choose a portable water filter that purifies as well – removing viruses, protozoa/parasites, and bacteria
But the right choice depends on the length of your trip – most portable water purifiers have a short life (150-400 liters) before a filter replacement is needed. Whatever purification system you use, always know your water supply and avoid industrial and farm runoff to minimize chemical and heavy metal contamination in your water. For country by country drinking water information, visit the Center for Disease Control's Destination Guide

Your best options for water purification suitable for international travel
---
Less than 2 months abroad: Use a portable water purifier bottle suitable for international travel and adventure, that removes viruses
For shorter trips abroad (less than 1-2 months), other full spectrum portable water purifiers are more suitable as each eliminates chemical, viral, bacterial, and parasitic contaminants in water. The downside is the limited life (30-90 days at 4 liters per day) before filter replacement is usually necessary. Such specialized filters are likely not available abroad, making these tools perfect for shorter trips.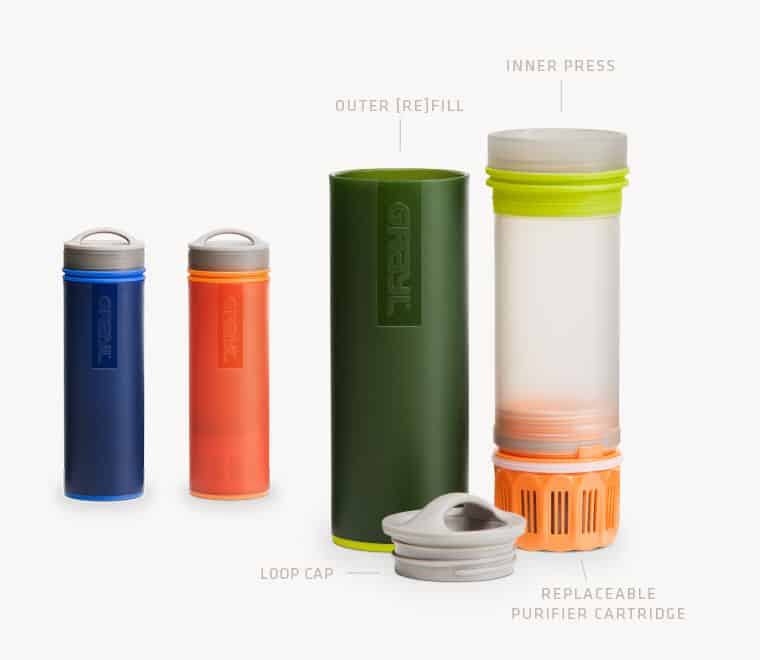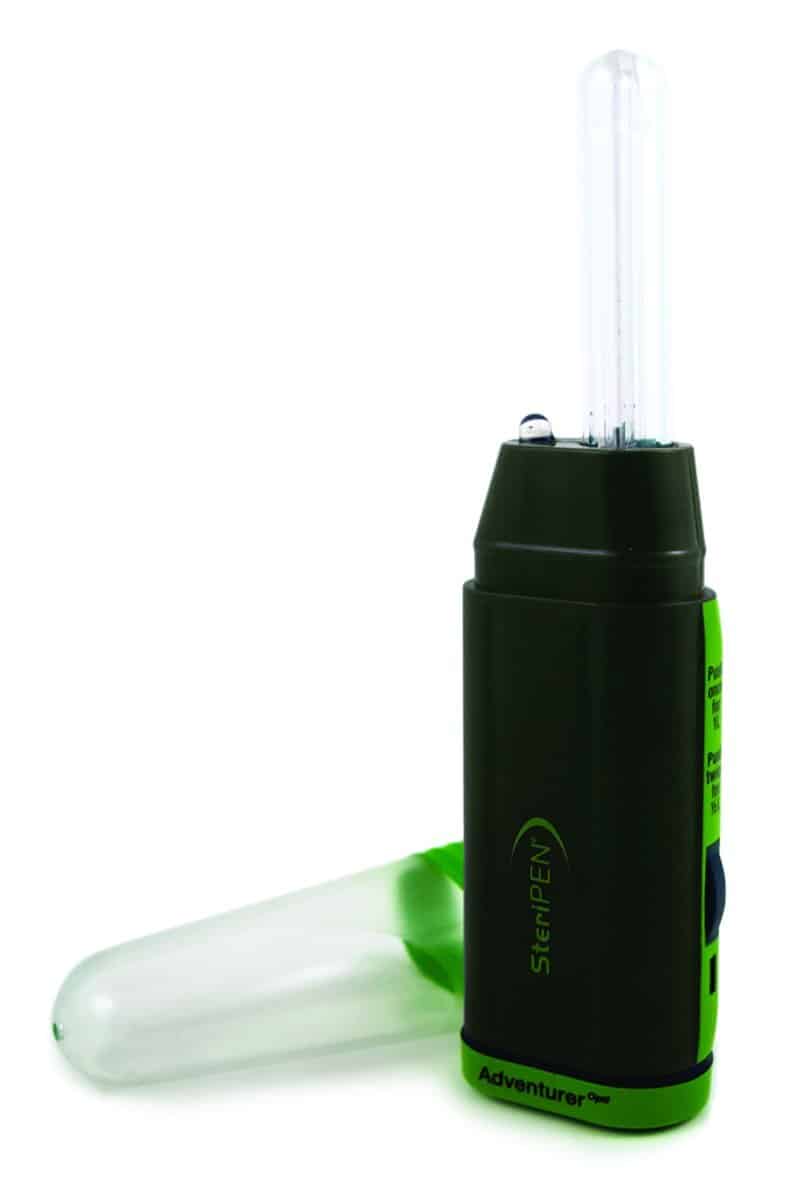 More than 2 months abroad: Pair a Two-stage Lifestraw water bottle filtration systemwith an anti-virus purification method
For longer international trips (2+ months) pair one of the following purification tools with a 2-stage product Lifestraw, either the Lifestraw universal or the Lifestraw Go. This approach eliminates the risk of viruses and filter out sediment & critters while the charcoal filter removes bad odors and flavors resulting from purification or naturally in the water. The Lifestraw's 4000 liter filtration life combines well with the easy recharging of a UV purifier that purifies 50 liters per battery/recharge and 4000 liters before replacement or easy access to chemical purifiers (e.g., chlorine tablets, iodine tablets, etc.) in developing countries ensures you have access to purified water for the duration of trips over 2 months long
The Bottom Line on this Lifestraw bottle review for International Travel & the Best Water Purification Option
The Lifestraw Universal and Lifestraw Go alone are great options for areas that have a low risk of viruses and chemical contaminants in the water. For urbanized Asian and South American areas with less reliable sanitation infrastructure (e.g., India, Laos, Ecuador, etc.) the best option depends on the length of travel. For less than two months, opt for an all in one purifier. For more than two months, combine the Lifestraw Go or Lifestraw universal with a UV purifier (best option) or purification droplets/tablets.
Whatever your choice, always know your water supply and avoid industrial and farm runoff to avoid chemicals and heavy metals.
Always consult the Center for Disease Control's Destination Guide for international travelers on food and water guidelines to understand safe water options and guidelines – this is the best source for understanding whether or not a country's water is drinkable and recommended precautions.

Extended Lifestraw Go Review for international travelers
Why viruses matter and why portable water filters aren't (usually) enough
Adventurous international travelers find allure in far off, austere, and undeveloped places, as the experience of getting off the beaten path is one of a kind and uniquely rewarding. But as adventurous as our spirits are, our physical needs are quite normal…and water, clean water, is our most important need.
In the far off reaches of Asia, South America, and Africa, reliably clean water may not be readily available. This is when water purification and filtration methods come in. Whenever you get off the beaten track, keep one with you and ensure it is capable of handling the water contaminants specific to that area.
For my last trip to Asia, my filtration device of choice water the Lifestraw Go, the Lifestraw water bottle that is equipped with a screw in Lifestraw 2 stage carbon and hollow membrane filter and flip top spout, making filtration and use incredibly easy. The result is an easy to fill bottle that filters out 99.9999% of bacteria and 99.9% of parasites just by sucking water through a straw. Functionally, the Lifestraw water bottle was convenient and easy to use. Using this method in Nepal, Thailand, Laos, Cambodia, Vietnam, and on the Everest Base Camp Trek, I never had an issue with water, and I always used water from the tap in my bottle, but, I had to combine the Lifestraw Go with water purification tablets to eliminate viruses
The problem with the Lifestraw and the Lifestraw water bottle is that they do not filter out viruses, and waterborne viruses are a real threat in third world countries that adventurous travelers explore, so I had to pair the Lifestraw with locally purchased water purification tablets. The cheap tablets ($1 for 30 in Kathmandu, Nepal) killed anything dangerous in the water (i.e., bacteria, parasites, and viruses), and the Lifestraw Go was a secondary safety net that also filtered out debris from rivers and improved the taste of the water.
So why should you care about viruses as an adventurous traveler? Because where you're going, they're plentiful.

Where do viruses in water come from & what it means for water filters during international travel?
---
Answer: Viruses come from human waste, and they're your biggest water related worry in developing nations
Viruses are tiny, disease causing organisms that usually enter water supplies via human and animal urine and feces. In developing nations viruses can contaminate city water supplies, such as lakes and streams, through bathing and defecating that occurs directly into upstream water sources or through runoff from streets and homes. This is commonly the case in places such as India, Laos, Cambodia, and several other locations across Asia. The resulting viruses are very resistant and make it into the water supplies of homes easier than you may think.
In other nations where sanitation systems are more developed but not as actively maintained as in North America and Europe, underground pipes carrying sewage and waste water are sometimes damaged and can mix with supposed clean water pipes, infecting the drinking water supply. During my first trip to Buenos Aires, this was the main reason why locals advised me not to drink the tap water in the city despite how developed it was.
---
The bottom line on viruses in your water
If you are going to South America or Asia, use a purification system that handles bacteria, parasites, and viruses, or plan to drink only bottled water. If you will only be in North American backcountry, the Lifestraw or a similar water filter should suffice. Assume that any water filter system rated to .2 microns for the pore size (such as the Lifestraw) does not filter out viruses or chemicals unless clearly stated.
If you are unsure whether the water for your destination is acceptable to drink, visit the Center for Disease Control's country list to see whether the local tap water is drinkable. If, by the CDC's standards, the water is not drinkable then assume there are possible viral contaminants and plan for full purification.

So if Lifestraw alone isn't enough, what are the best options for full water purification for travelers?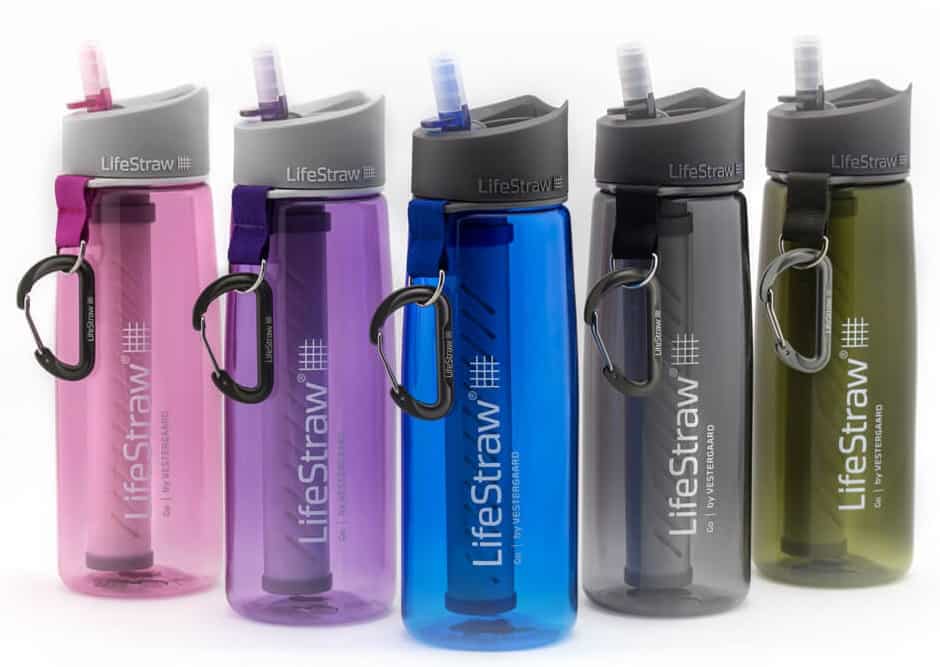 For Less than 2 months: A portable water purifier bottle that removes viruses
Portable water purifier bottle options come in various types and sizes and use different processes to purify the water, but some of the best reviewed are as follows:
Despite the exceptional purification performance of the Grayl and Sawyer filters, each portable water purifier bottle is extremely limited in how many liters it can purify before the filter must be replaced. When traveling abroad for an extended period, it will be very difficult to find replacement filters for such specialized portable water filter systems
---
For Longer than 2 Months: Ultraviolet Light Portable Water Purifier
UV portable water purifier systems are an excellent long-term water purification option. A burst of UV light (45-90 seconds) kills viruses, bacteria, and parasites without using any risky chemicals. Most Steripen products (the most notorious) get 100 uses on a single battery/charge, purifying 1 liter each time. Options include a replaceable battery or USB charged version.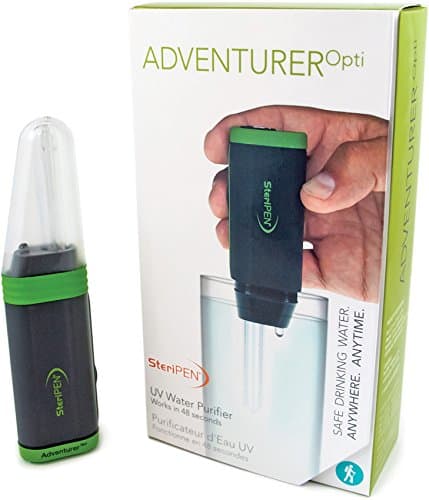 This method purifies the water, but doesn't remove dirt, tiny critters, or odd flavors – making it perfect to pair with the Lifestraw Go bottle or the Lifestraw Universal portable water filter and their 2 stage carbon and hollow membrane filters.
---
For Longer than 2 Months: Chemical Purifiers
Chemical purifiers use compounds such as Chlorine and Iodine in droplet or tablet form to reliably kill bacteria, parasites, and viruses. Read the directions carefully as these purifiers usually take at least 30 minutes and up to 4 hours to work effectively.
These purification methods also tend to leave weird after tastes and also leave sediment (and potentially tiny critters) in the water, so they pair well with the Lifestraw Go bottle, which filters out nasties and improves taste via the carbon filter. Additionally, water purification tablets are available in pharmacies in most bigger cities in the developing world, allowing you to resupply at any time. While stocking up before you travel, start with the popular options:

Just for fun: Other Methods for Purifying water in a pinch
Option 1: Boil for 20 minutes
Option 2: Add chlorine bleach according to US Department of Health standards – ensure it is fragrance and dye free
Option 3: Natural UV light disinfection – place water sealed in a clear bottle on it's side and leave in direct sunlight for 6 hours on a sunny day and at least 2 days for cloudier days. The natural UV light disinfectants in the same manner as the UV purifier
---
Which portable water purifier option is best for you? It depends on your length of travel…
Most portable water purifier bottle options filter out bacteria, parasites, and viruses but have a relatively short lifespan (filtering under 500 liters) before requiring the filter to be changed. If you're out of the country longer than the life of your filter, you likely won't be able to find a replacement abroad. So, you will either need to bring a replacement or choose a system of purification that will last as long as you will.
The average male should consume 3L of water a day at minimum, and the average female should consume 2L of water per day at minimum. To be on the safe side, plan for 4L or 1 gallon per day.
Sawyer S2 filter – ~235 liters per filter = sufficient for ~60 days
Sawyer S3 filter – ~470 liters per filter = sufficient for ~120 days
Grayl – 150 liters per filter = sufficient for ~37 days (bring an additional filter for 2 months of travel)
UV Purification – 100 liters per battery/charge (batteries are replaceable and rechargeable)
Water purification tablets – Easily purchased at pharmacies in any developing country
Lifestraw and Lifestraw Go: 4000 liters per Lifestraw = sufficient for 1000 days (does not filter viruses, chemicals, or heavy metals)

Water purification takeaways for travelers:
If you are traveling for 2 months or more, pick up the Lifestraw Go or another portable water filter and pair it with the Steri-pen UV water purifier for 4000+ liters of clean, purified water capability
If you are traveling for 1-2 months, consider taking a portable water purifer that removes bacteria, parasites, viruses, and chemicals (e.g, the Grayl, the Sawyer S2, or the Sawyer S3)
Know your water sources: stay away from chemical or heavy metal contaminated waters (industrial runoff)
Research your location of travel on the CDC's website to take the right water precautions

(This has been a review of the Lifestraw and Lifestraw Go portable water filter systems)
Products featured in this review:

Other Great Content