Colombia. A land of vibrance, warmth, and beauty that exists in every corner of the country in the nature, in the nightlife, and in the people. Until now, the biggest problem with Colombia is that you always want to go back. Now, thanks to the new Colombia Digital Nomad Visa, you may not have to leave.
For travelers that have been lucky enough to visit South America, for most, has been the most surprising gem of their journey, delivering vibrance, fun, natural beauty, warm and beautiful people, and all at a price that is far lower than its "competitors" of Argentina, Brazil, and Chile.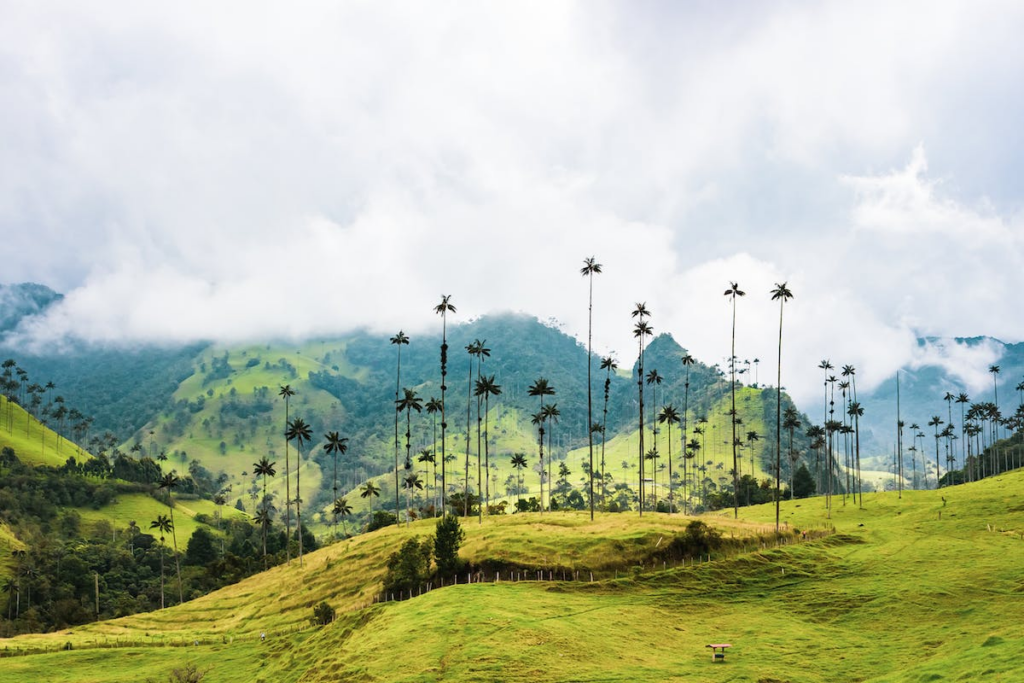 "Colombia is thrilled to share with digital nomads the privilege of working from the second most biodiverse country in the world," Carmen Caballero, President of ProColombia, part of the Ministry of Trade, Industry and Tourism.
In the first 18 months, Colombia is hoping to attract around 45,000 digital via this affordable, easy-to-get Colombia Digital nomad visa.
Read on to learn everything you need to know to learn if the Colombian Digital Nomad Visa is right for you and how to get it.

Contents of this Guide to the Colombia Digital Nomad Visa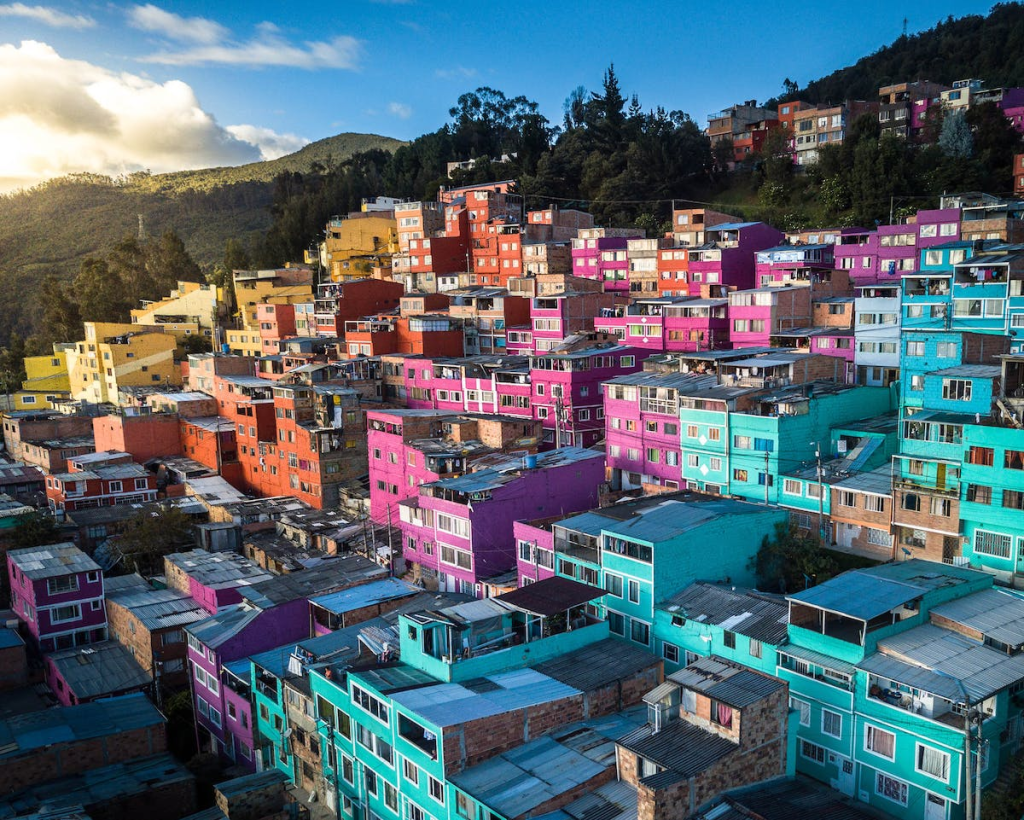 Are you one of those dreamers who've always wanted to live and work from a Latin American long term, exploring vibrant new cultures, salsa, food, and how different, livelier approach on life? Well, it's time to turn your dreams into reality because Colombia has just joined the growing list of countries offering digital nomad visas. As of March 2023, Colombia is officially offering a visa tailored to digital nomads.
The Colombia Digital Nomad Visa, which costs roughly $250 total and is available for 2 years and requires only an $853 minimum income per month is arguably among the best visas available to date.
Among the long-term travel and backpacker scene, Colombia, renowned its, beauty, vibrance and affordability and a high quality of life that competes with Argentina, Chile, and Brazil easily.
Why Colombian: The best of Latin America in one comfortable, accessible country
In short, Colombia and its hotspots of Medellin, Bogota, and Cartagena deliver a lush, high quality of life, at a relatively low cost, while still being a stones throw from nature and adventures. Many people who've traveled Latin America find Colombia to be as exciting, vibrant, and enjoyable as anywhere else in the region – all in one, great, conveniently accessible country.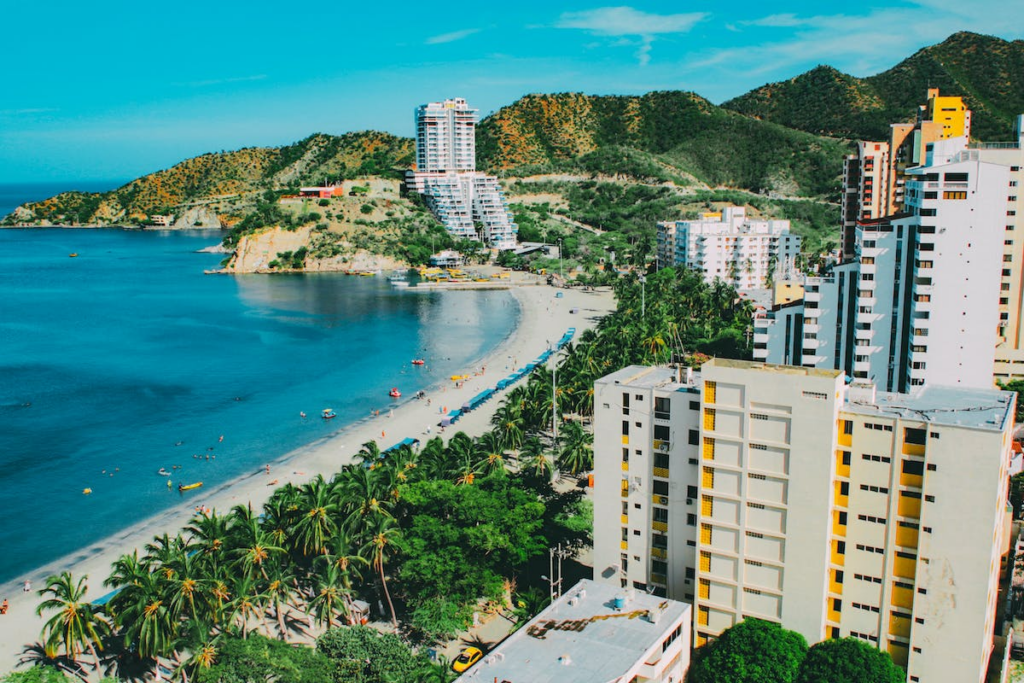 Low Cost of living: At $1,329 per month average cost of living, Colombia is the 6th cheapest country in the world highly recommended for digital nomads
Vibrant Colombian culture: From Salsa dancing, to art, to music and robust nightlife, Colombians know how to live well and vibrantly
Travel and backpacker hub: Whether you want to meet locals or adventurous international types, socializing is easy as Colombia is on the "backpacker trail"
Natural beauty: With national parks like "Tayraon National Park" and archeological sites like The lost city, natural beauty is everywhere and a highlight of Colombia
Strong and social "digital" and startup scene made of Colombians and foreigners, available to connect with online and in the real world
Thriving digital nomad communities in Medellin, Bogota, and Cartagena
Plenty of hostels and coworking spaces, as well as great, cheap and luxurious accommodation for those with larger budgets
High Quality of Life: With great infrastructure, great accommodations a range of delicious food options, and everything you need to live well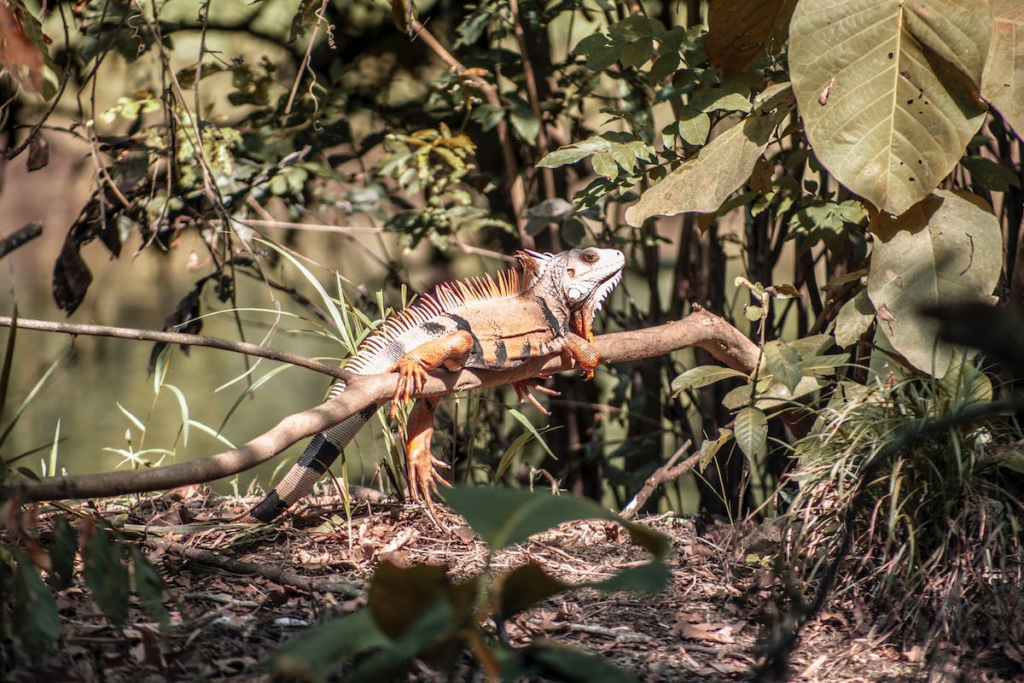 Why the Colombian Digital Nomad Visa is one of the best new digital nomad visa options: Cheap cost, low minimum income ($853), and long stay
Most people who visit Colombia, and South America, generally never want to leave, but still have to due to limitations on a 90 day visa.
Colombia's digital nomad visa is valid for two years of multiple entry. It's an exciting opportunity to immerse yourself in this vibrant culture, all while working remotely. By contrast, the Argentine digital nomad visa is only valid for six months, and the Malaysia digital nomad visa is only valid for one year.
Plus, the visa comes with the added benefit of obtaining a 'Cedula de Extranjeria,' a form of state identification that opens doors to various services within the country, such as signing up for a mobile phone contract or renting property.
Whether or not you intend to stay in Colombia for a full 2 years, the permission to stay allows you to build a base in a single, comfortable, low-cost place, that you can rely on and settle into fro at least two years. From there, you can more cost-effectively explore Colombia and the rest of South America, while returning to a comfy base in Colombia to focus and return to productivity.
Colombia's tourism board ProColombia has launched a website dedicated to nomads and filled with resources, including a handy list of cities that offer the best accommodations for long-term visitors.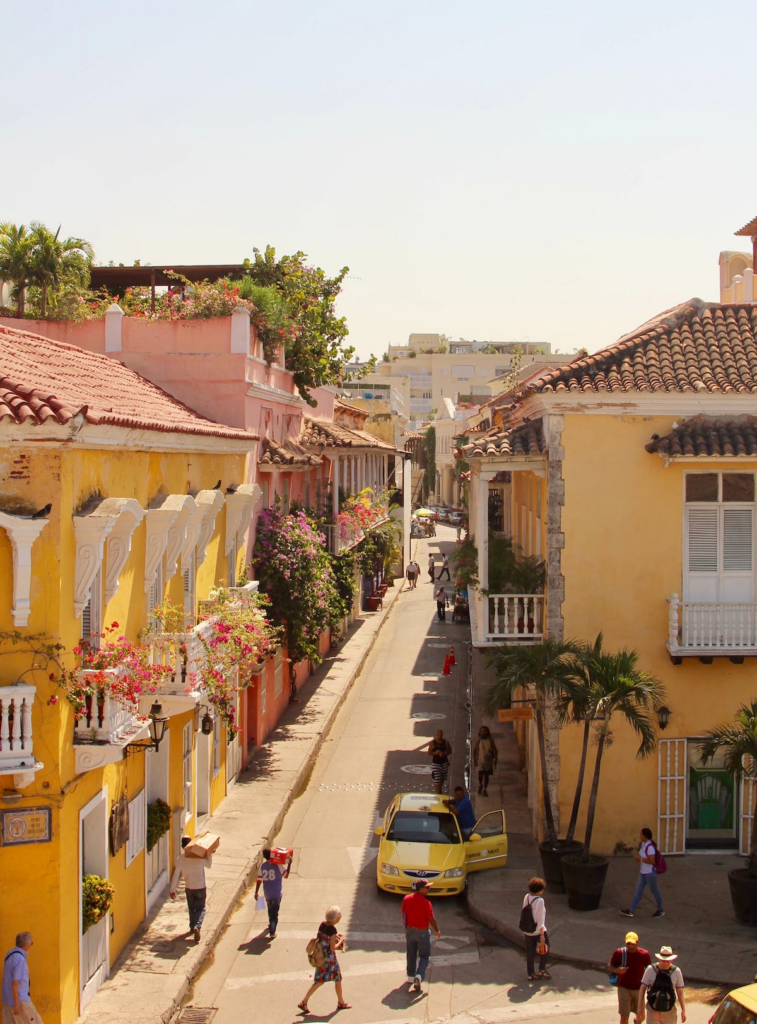 How to Obtain the Colombia Digital Nomad Visa
Fortunately, the eligibility criteria for Colombia's digital nomad visa are relatively straightforward.
Colombia Digital Nomad Visa Requirements
Hold a passport or residency from a country that is exempt from the short term visa
Be able to demonstrate monthly income of 3 times the Colombian Monthly Legal Minimum wage (Officially referred to as SMLMV or Salarios Mínimos Legales Mensuales Vigentes in Spanish). Approximately $853 per month in income must be demonstrated in bank statements over the last 3 months (read more in this section explaining minimum monthly income).
Prepare a contract of employment, if employed by a foreign company, or a motivation letter, detailing and proving your work as a digital nomad.
Prepare all documents and documents and have them Apostiled, officially translated into Spanish, and digitized into PDF
Begin the application process online on the official Colombian SITAC platform
Pay the initial examination fee
Visit the Colombian consulate for an interview
Await response
If your visa is approved – pay the visa issuance fee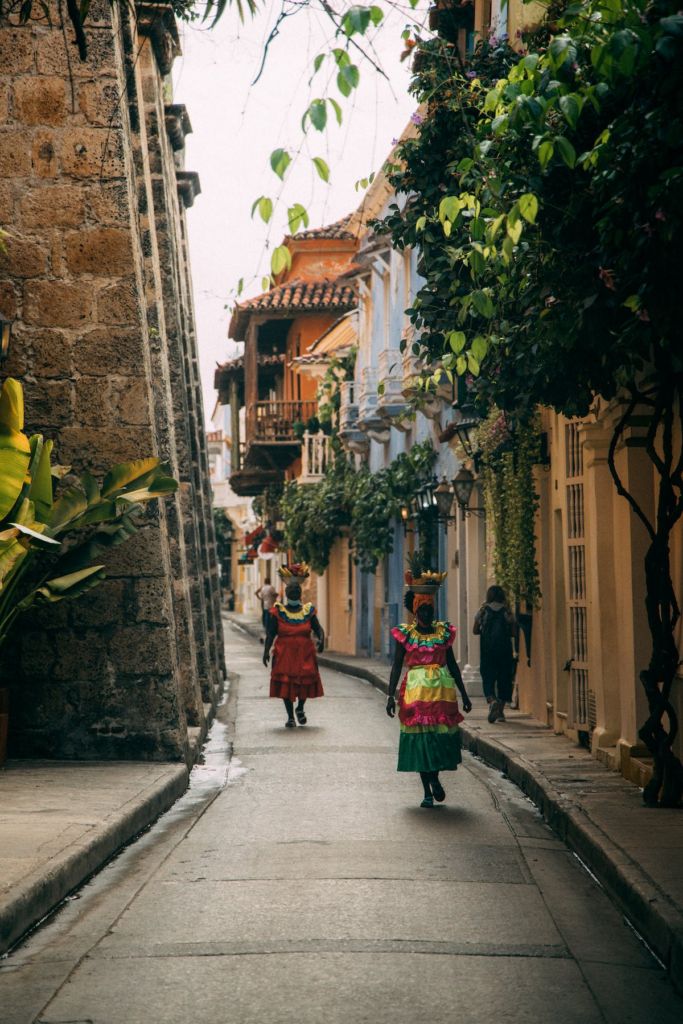 Visa Application Process, Requirements and Duration
To successfully apply for the Colombian digital nomad visa, you'll need to gather the following documents required. All documents should be include a physical copy for the interview at the consulate, and a high quality PDF copy for submission with the online application. The maximum size for all digital documents attached to the online application will be 5mb.
Note that all documents must be Apostilled and have legal translation into Spanish.
Documents Required
Demonstrate you are a digital nomad (foreigner employed by foreign companies or foreign clients) by submitting a letter or contract from your non-Colombian employer foreign company confirming your employment and salary. (Note: Entrepreneurs must write a "motivation letter" detailing their plans.)

Valid passport with validity 6 months minimum at time of application and a copy PDF and scanned image copy of the passport.

Demonstrate income as a digital nomad by submitting b

ank statements proving a monthly income of at least 3 times the minimum monthly wage in Colombia (1,300,606 Colombian Pesos x 3 = 3,901,818 Colombian Pesos or approximately $956 USD) for each of the last three months.

Proof of health insurance for the visa's entire duration.

Passport-size photo you will need a digital copy of your passport photo for the online portion of the application process. The photo should be 3x4cm, in color, with white background, recent, head-on, without accessories, clear visage, in JPG format with a maximum size of 300 KB
With this visa, you can stay in Colombia for up to two years, exploring its diverse regions and enjoying its unique culture.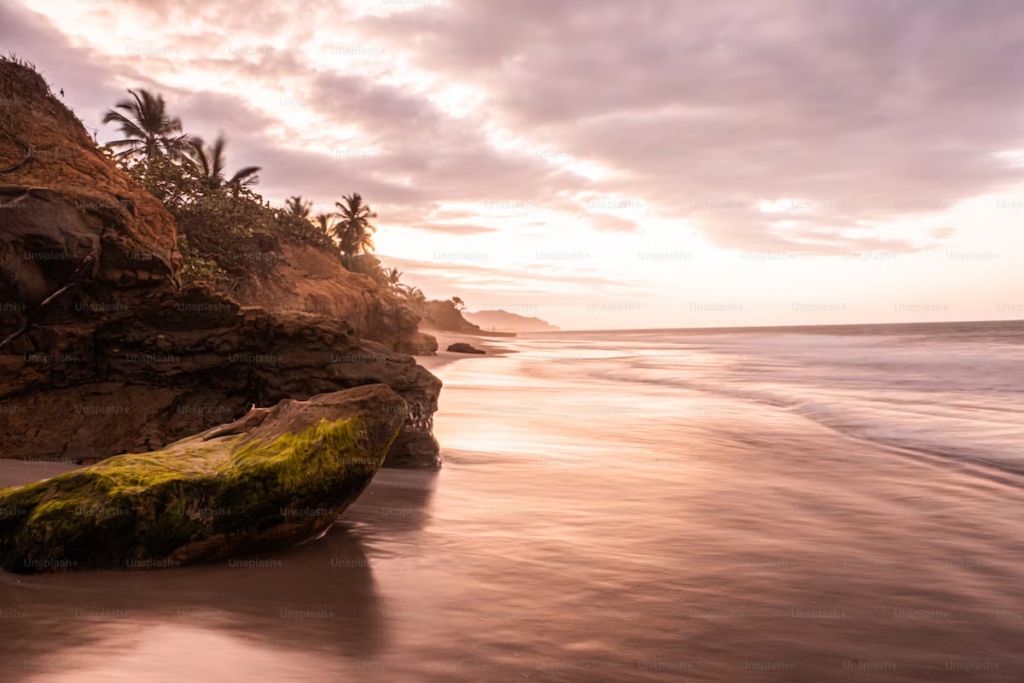 Full Colombia Digital Application Process with Links
Check to see if you need a visa based on citizenship by clicking the "Do I Need a Visa" ("Yo necesito una visa?") on the Colombia Cosulate's website based on the List A, List B, and List C passport visa exemptions and requirements.
Check the fee and payment process on the Consulate's "Costs, Payments, and Processes" – for "visa"Type of Visa" select "Visitor" and for "Activity/Occupation" select "Digital Nomad" to see the correct information. And for additional information contact contactenos@cancillería.gov.co .
Check that your passport is valid for at least 6 months at the time of application and in good condition with free pages available.
Begin the first stage of the application process (the online application) by visiting the Colombia Consulate's Visa Request Page. For assistance with the online application process, consult this pdf guide – I recommend using Google Translate for the translation if you do not speak Spanish.

During the online application process you will select a consulate closest to your country of current residence for the in person interview. If you are in Colombia you may select and be interviewed at the Office in Bogota.
During the online application process on the SITAC platform, attached digital copies of all required documents and passport photos
The general processing time for application review is currently approximately 30 days.
For more information on the visa application process (in Spanish) visit the Colombian consulate's "Abece Visas" page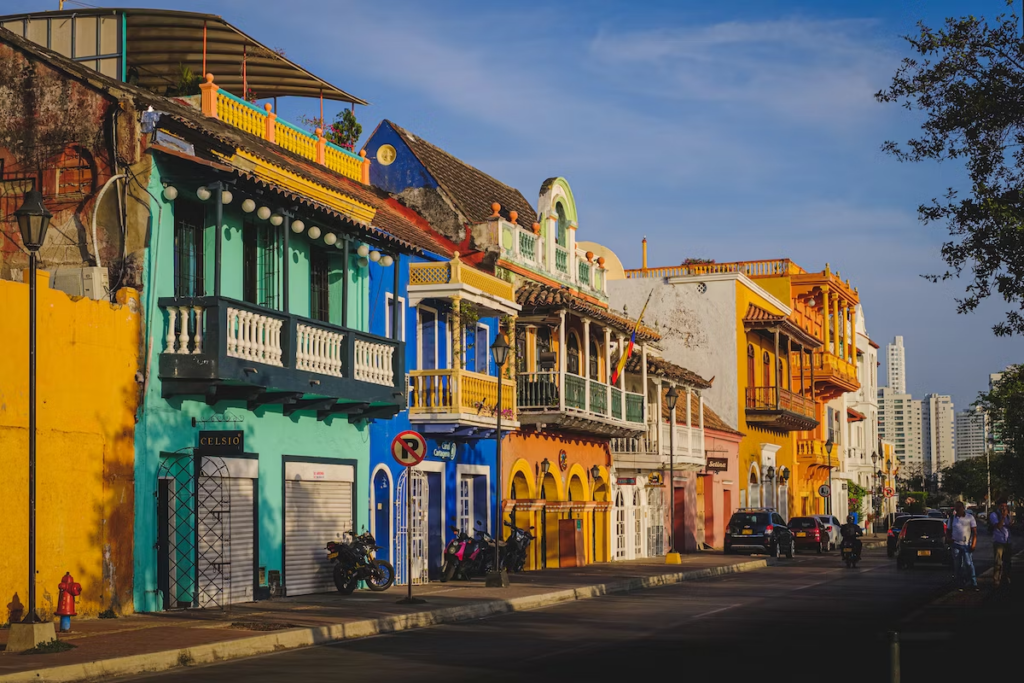 Other essential Colombia Digital Nomad Visa Application
Visa fee: $231 USD (everywhere except Europe) or 143 Euros if paying in Europe
The fee for the Colombia digital nomad visa is paid in 2 parts. The first payment is for the official examination of the application. The second payment, is paid for the issuance of the visa only if the visa application is approved.
For those applying in Colombia or the rest of the world, outside of Europe and Cuba, the cost of the visa is $54 for the application examination and $177 for the issuance of the visa, for a total of $231.
For those applying in Cuba or Europe, the cost of the examination will be 42 Euros and the cost of issuance will be 101 Euros.
Find more information on the cost and visa fee at the Colombian consulates official Costs, Payments, and Processing page.
Minimum Monthly Income: $853 proven for each of the last 3 months
Nomads must show the equivalent of 3,480,000 Colombian Pesos monthly income (~$853) to apply. That income must be demonstrated in bank statements over the last 3 months to apply.
For Colombian digital nomad visa applicants the minimum income requirement has been set at 3 times the official Colombian Monthly Legal Minimum wage (Officially referred to as SMLMV or Salarios Mínimos Legales Mensuales Vigentes in Spanish) which was last set at 1,160,000 Colombian Pesos or $284 per month by Colombia's labor department in December 2022
Calculating the required minimum monthly income for Colombia digital nomad visa applicants:
1,160,000 Colombian Pesos x 3 = 3,480,000 Colombian Pesos or approximately $853 USD required minimum income for each of the last three months.
Restrictions of the Colombia Digital Nomad Visa
Digital nomads in Colombia may only work for foreign companies and may not source any of their income from within Colombia. If nomads do wish to work for an entity within Colombia they must apply for an Entry Permit, and potentially begin paying personal income taxes on Colombia sourced income.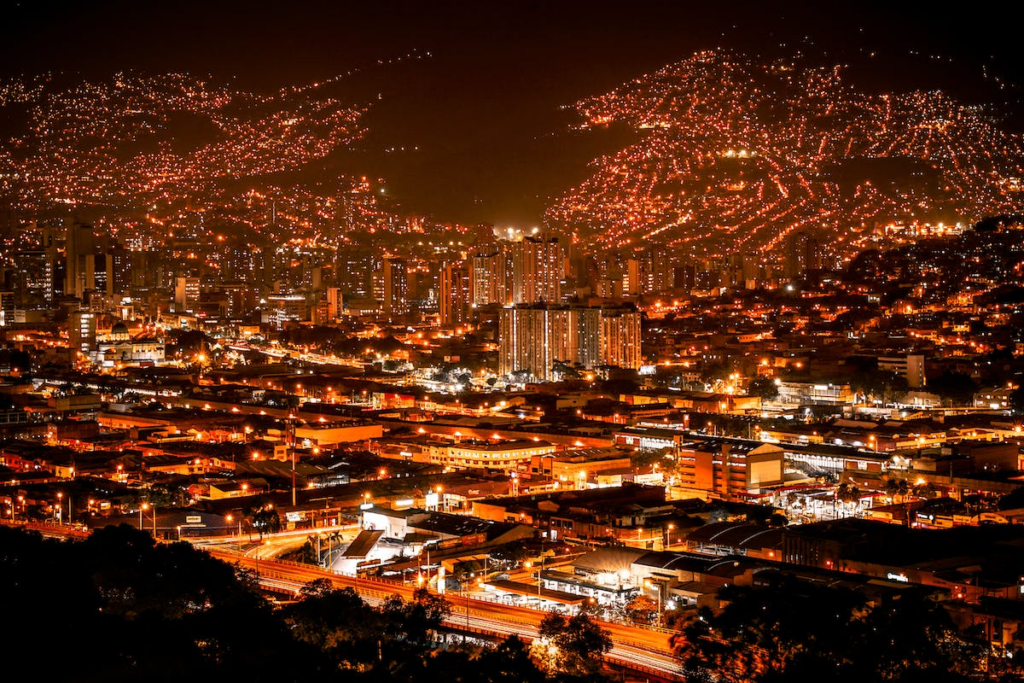 Medellin by night
Who is eligible for the Colombia digital nomad visa?
Any holder of a passport that is exempt from a short stay visa in Colombia is eligible for the Colombia digital nomad visa.
Any citizen or resident of the following countries is exempt from a short stay visa in Colombia and is eligible for the Colombia digital nomad visa:
Albania
Germany
Andorra
Old and bearded
Argentina
Australia
Austria
Azerbaijan
Bahamas
Barbados
Belgium
Belize
Bolivia
Bosnia and Herzegovina
Brazil
Brunei-Darussalam
Bulgaria
Bhutan
Canada
Czech (Republic)
Chili
Cyprus
Korea (Republic of)
Costa Rica
Croatia
Denmark
Dominica
Ecuador
The Savior
United Arab Emirates
Slovakia
Slovenia
Spain
United States of America
Estonia
Fiji
Philippines
Finland
France
Georgia
Grenade
Greece
Guatemala
Guyana
Honduras
Hungary
Indonesia
Ireland
Iceland
Marshall Islands
Solomon Islands
Israel
Italy
Jamaica
Japan
Kazakhstan
Latvia
Liechtenstein
Lithuania
Luxembourg
North Macedonia
malt
Morocco
Mexico
Micronesia
Moldova
Monaco
Montenegro
Norway
New Zealand
Netherlands
Oman
Palau
Panama
Papua New Guinea
Paraguay
Peru
Poland
Portugal
Qatar
United Kingdom of Great Britain and Northern Ireland
Dominican Republic
Romania
Russia (Federation of)
Saint Kitts and Nevis
Samoa
San Marino
St. Lucia
Holy See
St. Vincent and the Grenadines
Serbia
Singapore
Sweden
Swiss
Surinam
Trinidad and Tobago
Türkiye
Ukraine
Uruguay
Venezuela
Source: Colombia Consulate passport visa requirements list – "List A"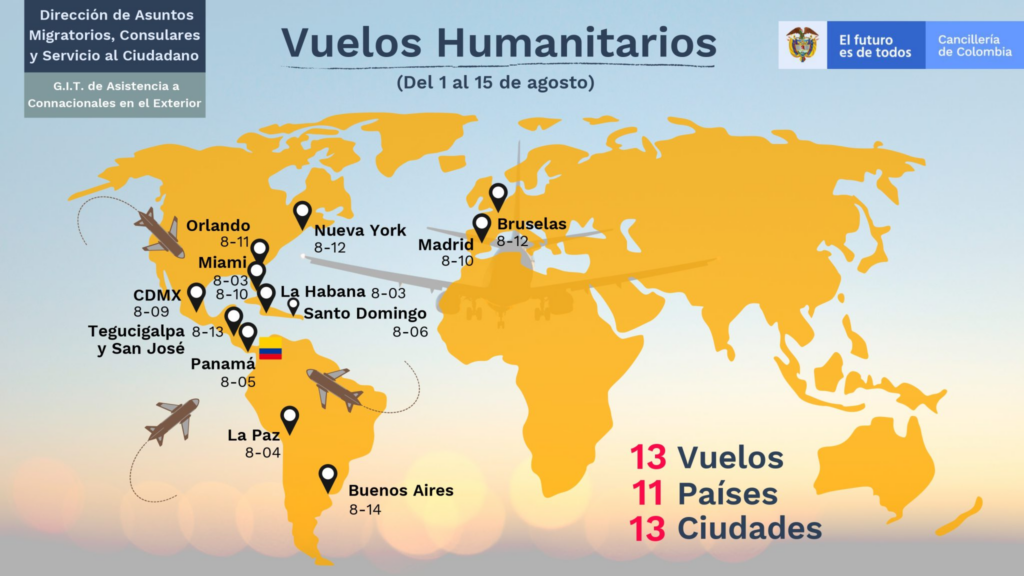 Will you have to pay taxes as a nomad in Colombia?
If you follow the rules of your digital nomad visa in Colombia which prohibit nomads from performing work that earns money from Colombian sources, you likely will not have to pay personal income taxes to the Colombian government.
A person living in Colombia becomes a tax resident after spending 183 days in Colombia within a 1 year period, non-residents are only taxed on income sourced from Colombia and are not taxed on income from abroad.
Though you may not have to pay taxes in Colombia, you may still be liable for taxes in your home country. For instance, US citizens are liable for personal income taxes on global income** but, US citizens and many other countries are eligible for foreign earned income tax exclusion. Be sure to consult a professional advisor about taxes as a digital nomad**.

Best Places for Digital Nomads to Live in Colombia
Colombia boasts numerous fantastic places to call home, but several cities have emerged as digital nomad hotspots. Here are a few of them:
Medellín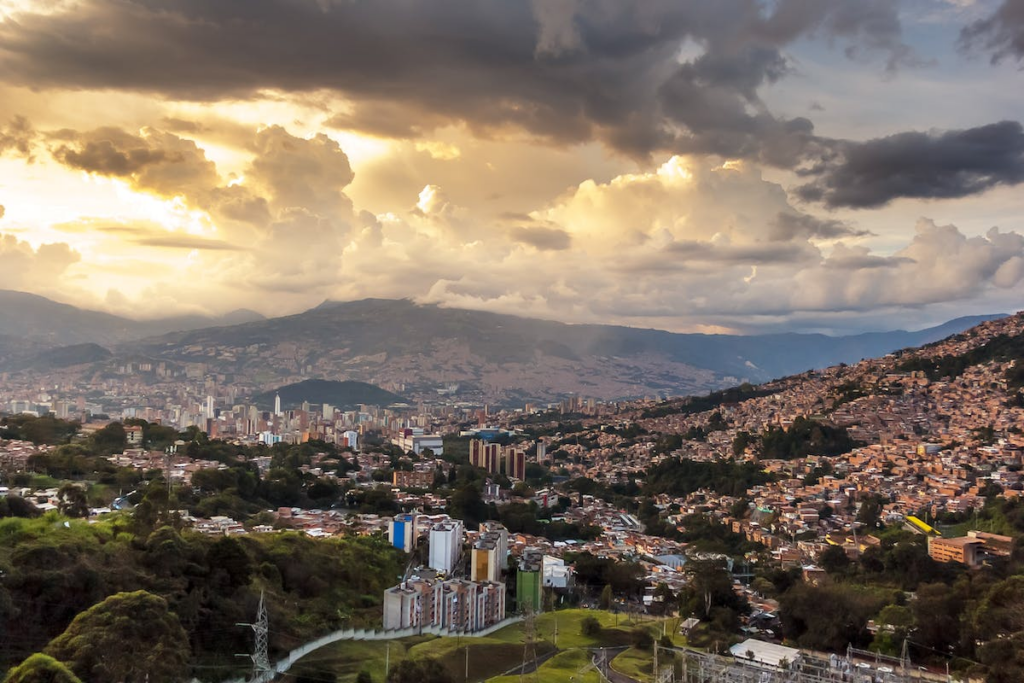 Colombia's "city of eternal spring" and 2011's most innovative city in the world according to the Urban Land Institute is known for spring weather year-round, lively nightlife, welcoming "Paisa" locals, and colorful surrounding villages. Within Medellin, the neighborhoods of El Poblado, Laureles, Envigado, and Sabaneta are hotspots for digital nomads and offer amazing luxury and value.
Cost of Living in Medellin: $907 per month
Bogotá
Colombia's capital and financial center, Bogotá offers a vibrant cultural scene, stunning mountain views, and excellent cuisine.
Cost of Living in Bogota: $894 per month
Cartagena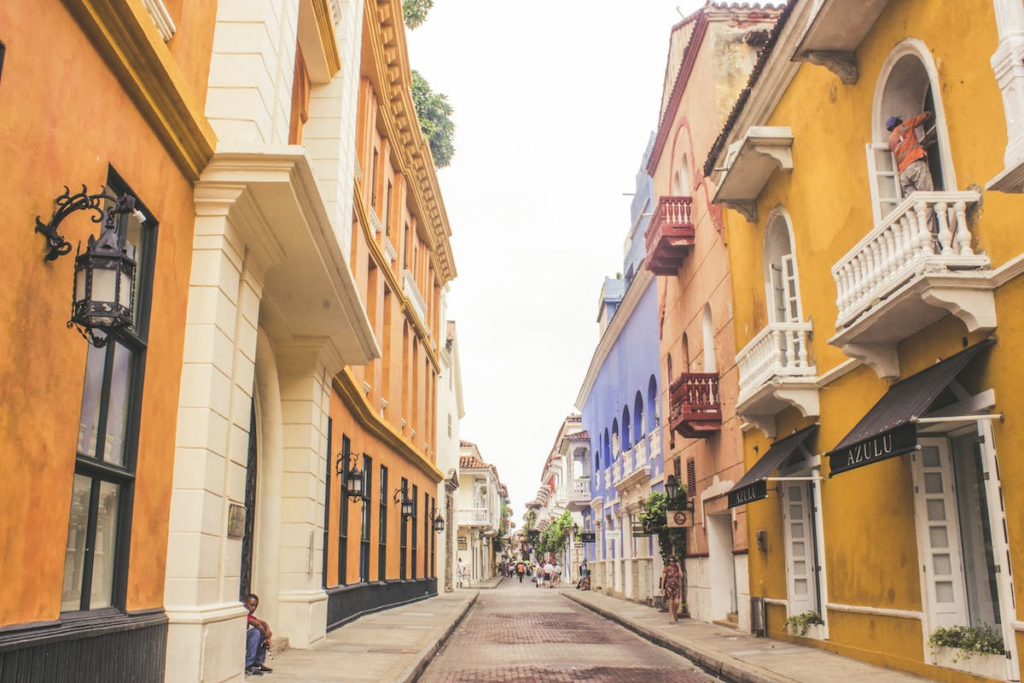 Cost of Living in Cartagena: $1,053 per month
Barranquilla
Cost of Living in Barranquilla: $740 per month
Each of these cities has its unique charm, making Colombia an enticing destination for digital nomads.

FAQ's on the Colombia Digita Nomad Visa
1. Is Colombia's digital nomad visa worth it? Or is a tourist visa better for nomads wishing to live and work in Colombia?
Because the Colombian government does not actively seek out or punish digital nomads or remote workers for working remotely, thus allowing you to work remotely in Colombia on a short stay tourist visa, the only reason you would need this 1 year Colombia visa is if you want to stay in Colombia longer than the standard 90 days offered on a tourist visa. If 90 days at a time is sufficient for your travels and nomading, skip the application hassle and use a Colombian tourist visa.
2. How does living in Colombia as a digital nomad or remote worker compare to living in other countries in Latin America?
Colombia has particularly strong startup, tech, and business scenes in addition to the strong digital nomad community. In short, you will likely find as many local Colombians in the nomad and "hustle business" community as foreigners, and thus will be able to mix more easily with Colombians than foreigners vs. Chile, Argentina, and Brazil.
3. What are the best alternative destinations to Colombia in South America for digital nomads and remote workers? How does Colombia compare to these destinations?
The best alternative to Colombia for digital nomads in South America is Argentina
4. Can you apply for a Cololmbian Digtial Nomad Visa if you are already in Colombia?
Yes, you may apply for a Colombia digital nomad visa while you are in Colombia. During the online application process, simply select "Bogota Office" in the online application for your interview location.

Sources:
Official Colombian Website for the Colombian Digital Nomad Visa: https://www.cancilleria.gov.co/v/nomadadigital
Colombian Tourism Board Site for Digital Nomads: https://colombia.travel/en/blog/digital-nomads-colombia-is-your-office

Official information on applying for a Colombian digital nomad visa https://www.cancilleria.gov.co/tramites_servicios/visa/abece-visas