One of the best aspects of life as a digital nomad is the opportunity to experience destinations that blend the best of all worlds.
When we luckily stumble onto a place that not only welcomes us with open arms, but delivers amazingly soulful food, vibrant energy, and deeply rich and engaging culture, these kinds of places ring deeply as the reason why nomads wander.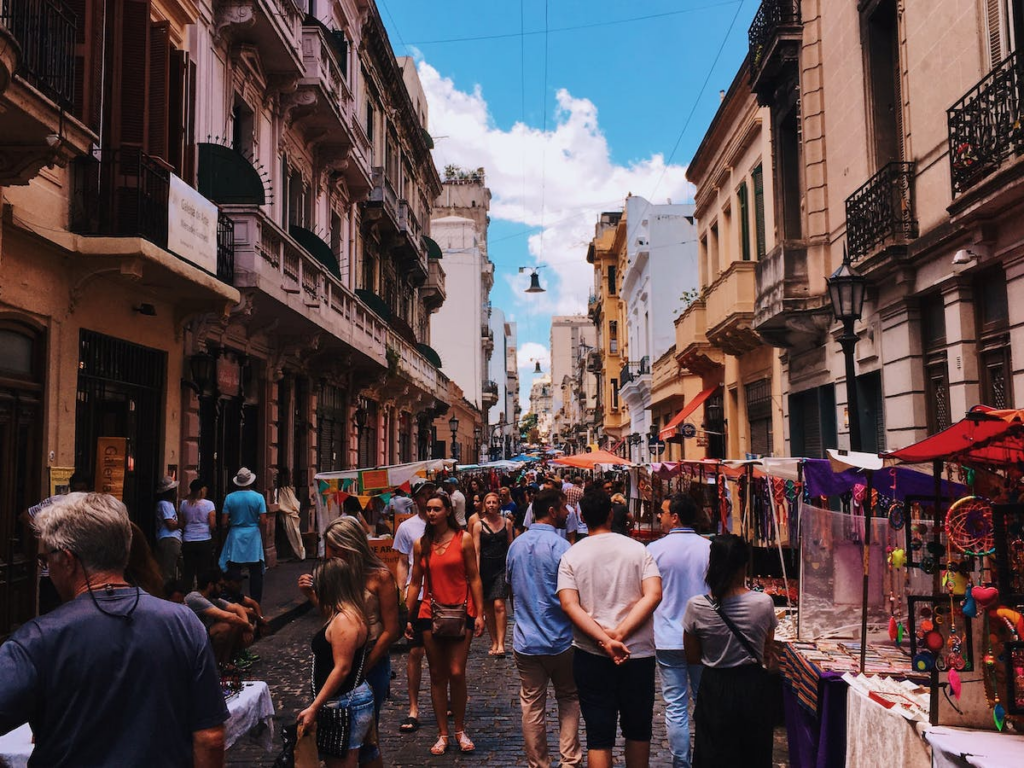 Even better, if the "temporary home" we've discovered proves livable, comfortable, and encourages the productivity that is not only fulfilling but finances our wandering and adventures – then – we have absolutely discovered a potential new home perfect for the digital nomad lifestyle.
Buenos Aires is that kind of perfect "home" for digital nomads and slow travelers.
Known as the "Paris of South America" and renowned for its deep mix of immigrant cultures, cocky and confident yet energetic and endearing locals, and cosmopolitan aesthetic, Buenos Aires is a one of a kind city that delivers rich experiences around every corner of its 78 square miles filled with 15 million Buenos Aires locals. By day and night, "BsAs" delivers everything you need to live and work comfortably, eat adventurously, socialize and connect deeply, and stay satisfied for the duration of your stay.
But exactly, how?
In this article, we'll share 11 compelling reasons why Buenos Aires, Argentina is one of the best and most underrated destinations in the world for digital nomads and remote workers.

Contents of this Guide to 11 Reasons Buenos Aires is the perfect base for digital nomads

Have you already decided Buenos Aires is for you? Then be sure to read our Complete Digital Nomad's Guide to Buenos Aires
Reason 1: Very high quality of life compared to big cities around the world…
Living as a digital nomad in Buenos Aires offers an excellent quality of life, combining affordability, culture, modern amenities, entertainment, and virtually anything else you could ask for. This cosmopolitan city bleeds vibrant atmosphere, rich history, and diverse neighborhoods make it an appealing destination for remote workers.
We'll go through every point in detail to help you understand exactly what I love about this city and how you too can enjoy it. For now, here's a quick look at what makes the quality of life so high for nomads in Buenos Aires: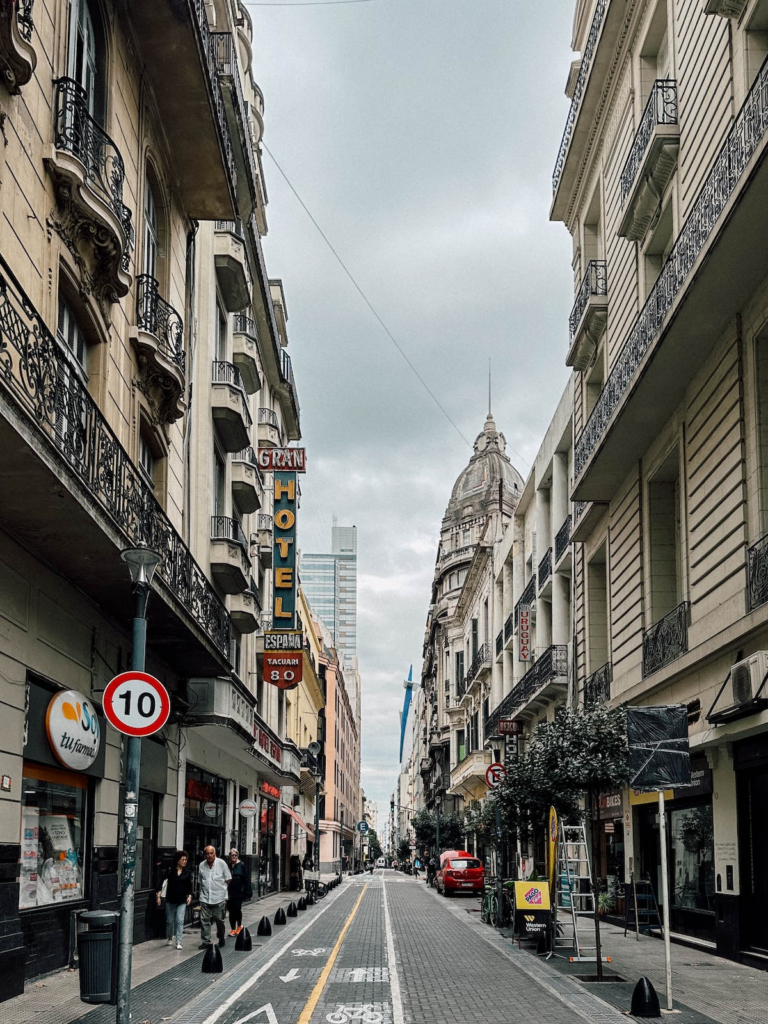 Reason 2. Buenos Aires' cost of living is extremely low for such a big, cosmopolitan city
Versus comparable, large, enjoyable cities like LA, New York, London, or even Paris, Buenos Aires delivers the same rich experience and quality of life for 1/3 the cost.
Life in Buenos Aires allows nomads and slow travelers to stretch their budgets thanks to the favorable exchange rate toward dollars and euros at the moment, affordable housing options, and low cost of daily pleasures. Whether you choose a modern apartment in Palermo or a co-living space in San Telmo, you can enjoy high quality of life without breaking the bank.
Here's a breakdown of the cost of living you can expect in Buenos Aires:
Accommodation: $300 to $750 for a 1 bedroom apartment in the city center
One of the most significant cost-saving factors in Buenos Aires is housing. Without compromising too much on quality, location, and livability, you can find a range of accommodation options to suit your budget. A one-bedroom apartment in the city center can cost between $300 and $600 per month, while all inclusive apartments in trendy neighborhoods like Palermo Soho and Palermo Hollywood may be slightly more expensive but still within the sub $750 range for that 1 bedroom apartment in a prime location.
In addition to easy and cheap apartment rentals, co-living spaces, private rooms in hostels, and furnished rentals are readily available for digital nomads. These options offer flexibility and convenience at varying price points ranging from $300 $600 per month. Keep in mind, the further you move from the posh and touristy hubs, the cheaper, and more authentic, life will be.
Great food that's affordable: Robust, meat heavy and Italian inspired meals, for $1 to $10
Dining out in Buenos Aires is another shockingly affordable pleasure as the city's culinary scene is a major highlight. Whereas a meal at an average steakhouse in the US or Europe may run $50, a great steak meal with wine at a local restaurant with charm can cost as little as $10, while upscale dining experiences may range from $20 to $50 per person. Plus, this is in a place regarded to have the best steak in the world!
On the side of cheaper, quicker eats, filling and savory empanadas for $1 to $2, choripan (sausage sandwiches) for under $3, cheap pizzas which Buenos Aires has declared as the best in all of South America, and plenty of other simpler Argentine delights are available for under $5 per meal.
If you prefer cooking at home, groceries are reasonably priced, with a basic basket of essential items costing around $50 to $100 per month.
Cheap Transportation: Subway and bus travel make getting across Buenos Aires easy and cheap fro ~$1.50 per ride
Public transportation in Buenos Aires is efficient and cost-effective with a single bus or subway ride typically costs less than $1.50, making public transport an economical way to get around the city. Make your life easier by getting a rechargeable SUBE card for use on buses and subways through Buenos Aires. You can easily get one from the Tourism Assistance Centers or a "kiosko" and charging it with cash at the subway stations, national lottery outlets, or kioskos with automated terminals.
To find your way around Buenos Aires with Bus or subway, use the government website https://mapa.buenosaires.gob.ar/comollego/
Taxis and rideshare services like Uber are also affordable, with short trips within the city generally costing between $5 and $10.
On the side of adventurous, long term travel, a comfortable bus from Buenos Aires to the wine region of Mendoza is only $20. On the way to Patagonia, a long comfy bus ride from Buenos Aires to San Carlos de Bariloche is only $45.
To check schedules for and book long haul buses, visit Omnilineas.com
High Quality Private Healthcare for cheap
For nomads staying in Argentina longer term wherein normal check ups and treatment will be something to think about, Buenos Aires boasts a high standard of healthcare, yet health insurance is still reasonably priced. A basic health insurance plan can cost as little as $50 to $100 per month.
Daily Expenses and Extras are cheap as well
Beyond the major essentials, daily expenses for a good life in "BsAs" are still cheap compared to other big cities, and very affordable
Daily expenses like a cup of coffee, a bottle of water, or a bus ride are affordable, usually ranging from $1 to $2 each.
Shopping for clothing and consumer goods can also budget-friendly, if done right, with numerous local markets and boutiques offering reasonably priced items. However, beware that due to customs taxes, imported international brands of clothing can be either rare or pricey. Help yourself, and keep your spending under control, by aiming for locally designed fashion and bringing the clothing and electronics you'll need for your stay
Buenos Aires: $1,668 per month
Basic item costs in Argentina
Note: To check the "blue dollar" exchange rate today, visit BlueDollar.Net
(Prices below are in Argentina Pesos)
Lunch – ARS $5,500
Combo meal in a fast food restaurant – ARS $3,500
Dinner out for 2 in a local restaurant – ARS $10,000
Nice dinner out for 2 in a local restaurant – ARS $17,000
900 Sq ft furnished apartment in an expensive area – ARS $350,000
900 Sq ft furnished apartment in a normal area – ARS $200,000
500 Sq ft studio apartment in an expensive area – ARS $250,000
500 Sq ft studio apartment in an expensive area– ARS $150,000
8 mbps internet for one month – ARS $5,500
Monthly public transport pass – ARS $5,500
Taxi trip midday, ~10km – ARS $3,500
Short visit to private doctor – ARS $6,500
Cocktail in a club – ARS $4,400
Beer in a neighborhood bar – ARS $1,200
Gym membership – $1,200
And just for your planning purposes, here is a list of costs of living across the many other great cities in Argentina that I hop you experience during your trip…
High value for the dollar and euro in Argentina right now (because of the "dolar blue" )
Due to years (nearly decades) of economic instability, the Argentine Peso has been tumbling in value against the dollar, euro, and the pound. Though this makes a horrible situation for the working class Argentine, it also creates an opportunity for nomads and travelers to take advantage of the additional purchasing power their foreign sourced income (in dollars and euros) offers.
Keep in mind that the official exchange rate differs from the more practical "blue market exchange rate" or the "Dolar Blue."
In 2010, 1 US Dollar was worth roughly 4 Argentine Pesos (at the time, the official exchange rate)
In 2015, 1 US Dollar was worth roughly 13 Argentine Pesos (start of the "blue dollar" exchange rate)
In 2020, 1 US Dollar was worth roughly 100 Argentine Pesos to 150 Argentine Pesos (blue rate)
As I write this article today, 1 US Dollar is worth roughly 1000+ Argentine Pesos (blue rate)
Though inflation is rising, and the international value of the Argentine Peso is plummeting, price increases in Argentine Pesos have not yet fully caught up to the devaluation of the Argentine Peso. This means that if you earn your income in US Dollars or Euros and know how to bring the cash into Argentina, you will be able to buy far more for your money than expected.
Be sure to read our full guide to understand that best way to exchange your money in Buenos Aires and how best to get US dollars and Euros into Buenos Aires. **
For more information, check the dolar blue rate here to remain aware of the blue market value of the dollar
While Buenos Aires is known for its affordability, consider that prices may vary depending on your lifestyle and preferences, as upscale dining and buying international brands may tip the financial scales. However, with careful budgeting, nomads and travelers can comfortably live in Buenos Aires on a moderate income, enjoying the city's cultural offerings and experiencing the quality of life that makes it a popular destination for remote work and exploration.
Extensive Public Transportation in Buenos Aires and to the rest of Argentina
Buenos Aires is not only a city of vibrant culture, stunning architecture, and delectable food but also a place where digital nomads can easily navigate their way between these pleasures easily thanks to the city's efficient public transportation system. Buenos Aires boasts an extensive public transportation network that includes buses, subways, and trains.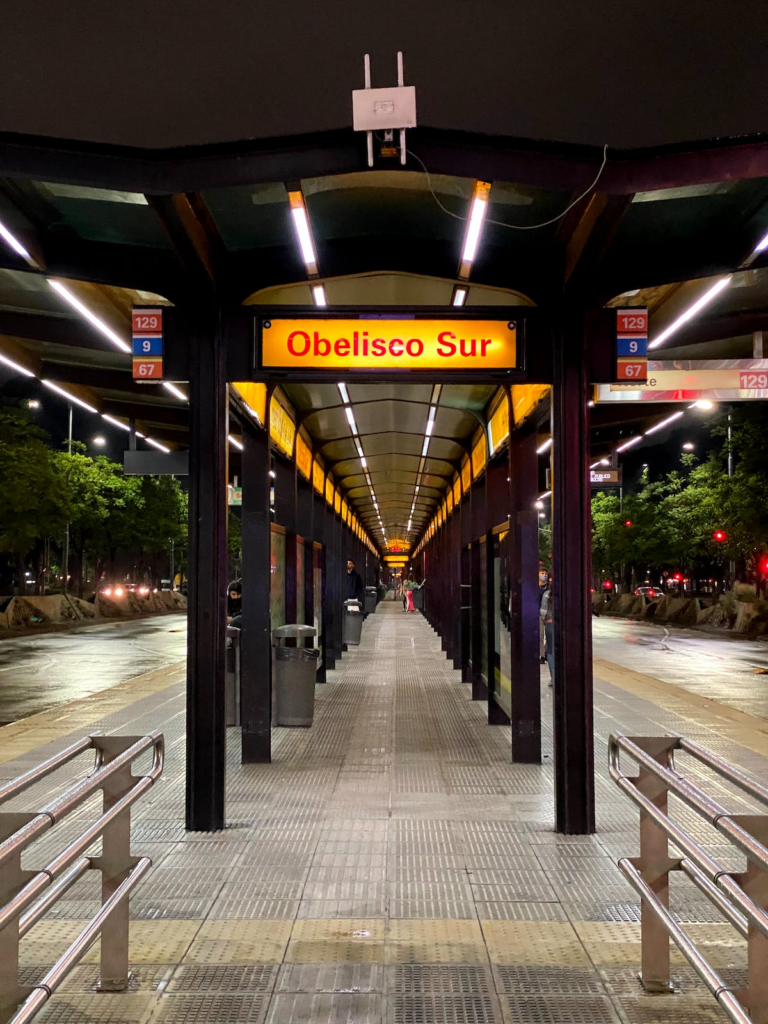 The efficiency and reliability of this system make it a breeze for digital nomads to get around the city. This system provides the perfect means for exploring Buenos Aires and even venturing out to other Argentine cities. Though Portenos complain about the sometimes lazy approach of its city government, you will always find public transportation running well enough to rely on.
The Subte, Buenos Aires' subway system, is an efficient way to traverse the city quickly, with six lines that connect various neighborhoods and key attractions. It's a cost-effective and convenient option for daily commutes.
The city's vast network of buses provides comprehensive coverage, making it easy to reach even the most remote corners of Buenos Aires. Buses are a popular choice for locals and tourists alike.
Beyond the city limits, Buenos Aires is well-connected to nearby cities and regions by train. Traveling by train offers an opportunity to experience the stunning Argentine countryside and explore charming towns within a few hours of the capital.
The public transportation system is both accessible and affordable, making it a budget-friendly choice for digital nomads. The SUBE card, a rechargeable travel card, allows for seamless transfers between different modes of public transport.
You can purchase a SUBE at the Tourism Centers or one of the many kioskos throughout town.
As we shared before, to find your way around Buenos Aires with Bus or subway, use the government website https://mapa.buenosaires.gob.ar/comollego/

Reason 3: Buenos Aires offers a patchwork of eclectic neighborhoods with beautiful architecture and greenspaces guaranteeing a perfect "home neighborhood" with everything you need, and plenty of others to explore and enjoy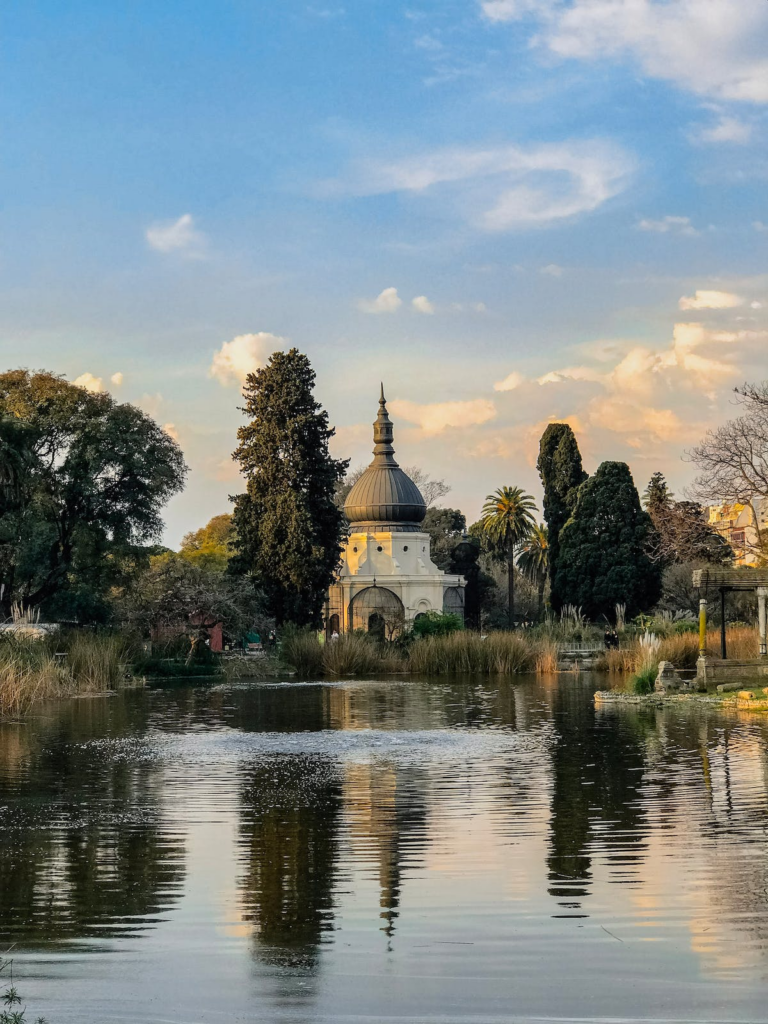 Buenos Aires' diverse collection of eclectic neighborhoods offers a rich tapestry of experiences for nomads. Each neighborhood has its own unique charm, character, vibe, heritage, and network of local shops, resources, specialties, and heritage, making each a microcosm of Buenos Aires in its own way. Local markets, verdulerias (vegetable shops), meat shops, and kitschy cafes make each of Buenos Aires neighborhoods walkable and self-sustaining and add more personal connection to your "home neighborhood" experience and time in Buenos Aires.
From the classic glitz of Recoleta, to the vibrant and energetic Tango central of San Telmo, to futbol (soccer) obsessed La Boca, wander long enough and you'll find the perfect home 'hood for your lifestyle and plenty of other little villages to keep you entertained.
Here's a glimpse into some of these neighborhoods Buenos Aires has to offer:
Palermo: Trendy Haven for Hipsters, Young Professionals, and an Upbeat Lifestyle
Palermo is one of Buenos Aires' trendiest neighborhoods with a vibe reminiscent of Manhattan, and known for its modern, trendy architecture, lush parks, lively nightlife, vibrant street art, fashionable boutiques, and eclectic mix of bars and restaurants. Once home to mostly hipsters and young professionals, Palermo – including Palermo SoHo, Palermo Hollywood, and Palermo Woods – is perfect for digital nomads looking for a walkable neighborhood, lively atmosphere, excellent nightlife, and easy access to co-working spaces all in a charmingly walkable network.
Recoleta: Elegant, Historic, and home to the "Porteno Upper class"
Known for its opulent architecture, Recoleta is often compared to the elegance of European cities like Paris or Rome.
Home to embassies, former palaces, and Parisian style townhouses, Recoleta exudes elegance and history, with its grand European-style architecture, charming cafes, and iconic landmarks. Living here offers a sophisticated experience, with easy access to cultural events, museums, and a quieter pace of life. Recoleta is traditionally regarded as a conservative upper class neighborhood with some of the most expensive real estate in Argentina being in this neighborhood.
Entertainment in Recoleta leans more towards the arts than the nightlife of the rest of Buenos Aires. Though most nomads won't live in Recoleta during their stay, this historic neighborhood is well worth an afternoon of walking along tree-lined streets, visiting upscale stylish cafes and boutiques and enjoying its beautiful parks.
San Telmo: Bohemian Vibes and the heart of Tango
The oldest and spiciest neighborhood in Buenos Aires, San Telmo is the heart of bohemian Buenos Aires, known for its cobbled streets, tango performances, colonial-style buildings and antique markets. The neighborhood's artistic and creative atmosphere is perfect for digital nomads who crave creative inspiration and cultural richness. Even if you don't live here, the neighborhood is an ideal place to explore the city's historical heritage.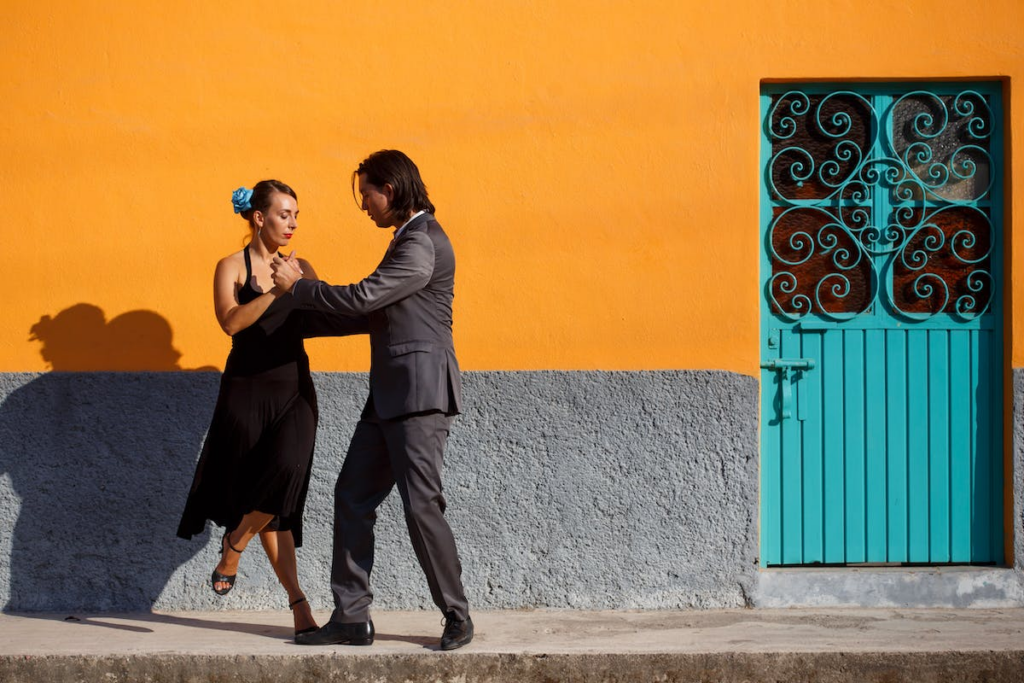 La Boca: Colorful and quirky with working class Argentine food and a love of futbol
Famous for its vibrant and colorful Caminito street, La Boca's architecture is a celebration of art and culture, Argentine, Latin American, and otherwise. Here you'll find a colorful and quirky neighborhood famous for its vibrant, multi-colored buildings and the Boca Juniors soccer stadium. While La Boca is a bit off the beaten path, it's perfect for those who seek a unique and vibrant cultural experience that is deeply Argentine, steeped in "futbol" and hearty Argentine food.
Belgrano: Residential comfort in the "suburbs of the big city"
Belgrano offers a more residential and family-friendly environment, with tree-lined streets, parks, and a variety of dining options. It's an ideal choice for nomads who value tranquility and green spaces while still having easy access to the city center. This "normal life" neighborhood is less for entertaining and more for just living as Argentines do.
Microcentro: The Heart of Business
Microcentro is Buenos Aires' central business district, making it convenient for nomads working with financial institutions or multinational companies or who simply want a tasty for the busy side of "central business district" city life. Microcentro is bustling by the day but quiets down in the evenings as the business crowd returns home or to endless nightlife found elsewhere in the city. Architecturally, Microcentro offers a fusion of modern skyscrapers alongside classical architectural, and iconic landmarks such as the Obelisco that fun to gaze at on a tour wandering the city's iconic sights.
Villa Crespo: A Hidden Gem
Villa Crespo, once referred to as "Palermo Queens", is the up and coming neighborhood in Buenos Aires where you'll be able to balance hip with affordable. This hidden gem is gaining popularity among younger crowds with plenty of cafes, speakeasy cocktail bars, and low key venues to dance, play pool, and mingle on a daily basis. The neighborhood does a great job of mixing traditional Argentine culture and contemporary dining options with more affordable alternatives compared to increasingly more expensive Palermo while maintaining a lively atmosphere.
If Palermo feels a little too pricey or mainstream for you, consider living in Villa Crespo.
Puerto Madero: Modern Luxury
A meticulously modernized converted dock area next to the port, Puerto Madero is now a high dollar, modern, fancy waterfront home to skyscrapers and upscale steak houses with a stunning waterfront promenade and high-end dining. This waterfront district of Buenos Aires features modern, cutting-edge architectural designs that starkly contrast to the city's historic neighborhoods. Additionally, the smaller waterfront "Rio Darsena Sur", and the walkable greenspace of the Ecological Preserve of Costanera Sur ad a balance to life that makes this area modern, yet livable. Nomads who appreciate luxury and contemporary design will find this an attractive place to live and treat themselves to an even more cosmopolitan experience in an already cosmopolitan city.
Almagro: The Local Experience
For those that want a "normal Argentine" living experience instead of a "Porteno" experience, Almagro offers a local feel in a way that seems beyond the busy capitol and delivers an even cheaper cost of living. Almagro is less touristy than most other popular neighborhoods, making it an excellent choice for those who want to immerse themselves in Argentine culture.
Caballito: Peaceful Living
Caballito neighborhood is tranquil and residential with leafy parks and a slower pace of life. If you prefer a peaceful and laid-back atmosphere, this could be the ideal place to call home.
Each of these neighborhoods in Buenos Aires has something unique to offer, ensuring that digital nomads can find their perfect match based on their preferences, from lively and trendy to peaceful and traditional. Buenos Aires' eclectic neighborhoods truly have something for everyone.

Beautiful architecture and urban design make everyday experiences beyond your neighborhood, and walking through the city, visual pleasures
Buenos Aires' widely varied architectural and urban designs are testament to the rich history, diverse culture, and welcoming spirit of the city. Those who explore the city's streets, take walking tours, and immerse themselves in the unique vibes of different neighborhoods will find endless visual pleasures in the architectural gems that line the streets of Buenos Aires.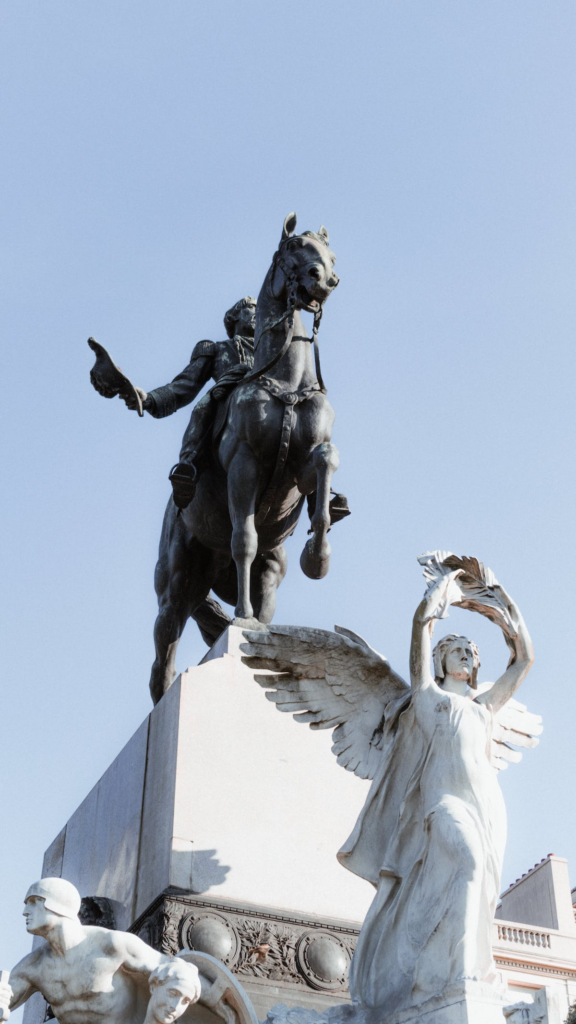 From the neoclassical elegance of the Teatro Colón, to the grandeur of the Metropolitan Cathedral, and the futuristic design of the Puente de la Mujer, there's always some impressive masterpiece of a building to discover. Whether you're a history buff, an architecture enthusiast, or simply someone who appreciates beautiful surroundings, Buenos Aires is a city that will not cease delighting.
Buenos Aires architecture is European and Latin American Fusion
Buenos Aires' architecture fuses European elegance and Latin American vibrancy. This duality is a result of the city's history and immigration patterns that mixed native Latin Americans with the Italians, Spanish, French, and Germans that brought their art, food, and, more observably, architecture when Buenos Aires was in its infancy.
The result in Buenos Aires is a visually eclectic mix of buildings displaying the cultural roots (Italian, Parisian, Bavarian) and heritage of Portenos.
You can admire the elegant French-style buildings in Recoleta, revel in the colorful colonial facades of La Boca, and be enchanted by the historical charm of San Telmo. Each neighborhood has its distinct architectural character, creating a city that is a visual delight.
Guided walking tours are the best way to explore the most iconic buildings in BA and the stories behind them
The delights of Buenos Aires', including its architecture, are best explored on foot. Taking guided walking tours led by local experts is a fantastic way for digital nomads to uncover the city's culture, history, and architectural nuances.
Most walking tours are loosely based around the iconic sites and buildings in Buenos Aires, but then add a layer of pleasure by focusing on food, graffiti, history, and more between visiting the most well known architecture. Most tours include insights into the stories behind the buildings, allowing you to gain a deeper understanding of the city's development. If you want to experience Buenos Aires while soaking in depth and history, consider joining a walking tour.
Buenos Aires gives the chance to visually experience the western world in a single city
Buenos Aires feels like a microcosm of the world in one city – culturally, aesthetically, and, of course, architecturally. You can wander through a neighborhood that beckons of Paris followed by lunch at café in what seems in a neighborhood that exudes the charm and look of an Italian village, all within a day's journey.

Buenos Aires' welcoming parks and green spaces allow to balance work, play, and healthy down time by walking, picnicking, or just sitting and enjoying
Buenos Aires is not only a city of bustling streets and vibrant culture; it's also a place where nomads and locals alike can find serene and peaceful retreats in the heart of the urban landscape. You'll find parks and green spaces to relax and enjoy in nearly every neighborhood, whether you're in the historic San Telmo or the chic Recoleta, each area has a manicured greenspace that somehow also exudes the quintessential character of the neighborhood.
The city's numerous parks and green spaces provide a welcome escape from the fast-paced city life, offering moments of tranquility and relaxation.
Though there are too many parks to count in BsAs, here's a list of Buenos Aires' best parks and green spaces that you should save on your map and visit:
Bosques de Palermo (Palermo Woods):
In the trendy Palermo neighborhood, Bosques de Palermo is one of the city's most beloved green spaces. It offers a lush oasis with manicured lawns, walking paths, and picturesque lakes. Visitors can enjoy leisurely strolls, picnics, and even paddle boating on the serene water.
Parque Tres de Febrero (3rd of February Park):
Nestled within the larger Bosques de Palermo, Parque Tres de Febrero features beautiful rose gardens, fountains, and cultural sites. The park offers an array of activities, from cultural events to open-air concerts.
Reserva Ecológica Costanera Sur (Ecological Reserve):
Walking distance from Puerto Madero, between the promenade and the river, this sprawling nature reserve along the waterfront provides a peaceful escape from the urban hustle and bustle. The Reserva Ecológica Costanera Sur is a birdwatcher's paradise with extensive trails offering easy opportunities for hiking and biking and a potent mix of all things old and modern in Buenos Aires as you can enjoy splendid views of the city skyline from this natural haven.
Parque Centenario (Centennial Park):
Situated in the residential and relaxed Caballito neighborhood, Parque Centenario is a spacious park known for its green expanses, sculptures, and botanical gardens. It's an excellent place for a leisurely afternoon, a picnic, or simply unwinding under the shade of a tree.
Be sure to explore and take full advantage of Buenos Aires' public greenspaces as simple, healthy spaces to change up work settings or just recharge and relax, as all Argentine's do
Buenos Aires' parks are not just about tranquility but also about inspiration. Smart digital nomads can find these green havens ideal for working outdoors or finding a moment of Zen during a busy workday.
Thanks to the many tree lined parks, you'll easily be able to find a shaded outdoor space to work on a laptop, and being within the city limits, with strong cell phone connectivity, means you can easily hotspot a laptop with a SIM card and work in the fresh air.
Whether you're seeking a place to work outdoors, unwinding with a book, or simply enjoying the beauty of nature, Buenos Aires' parks and green spaces are waiting to welcome you. The accessibility and tranquility of these urban retreats offer the perfect balance to the city's vibrant lifestyle, making them an essential part of the Buenos Aires experience for digital nomads.

Reason 4. Experiencing the Arts and Culture
Buenos Aires and its residents thrive on cultural richness and the arts. Digital nomads who choose Buenos Aires as their base are in for a captivating and diverse cultural experience, as the city offers an arts and cultural scene that seamlessly blends tradition and innovation.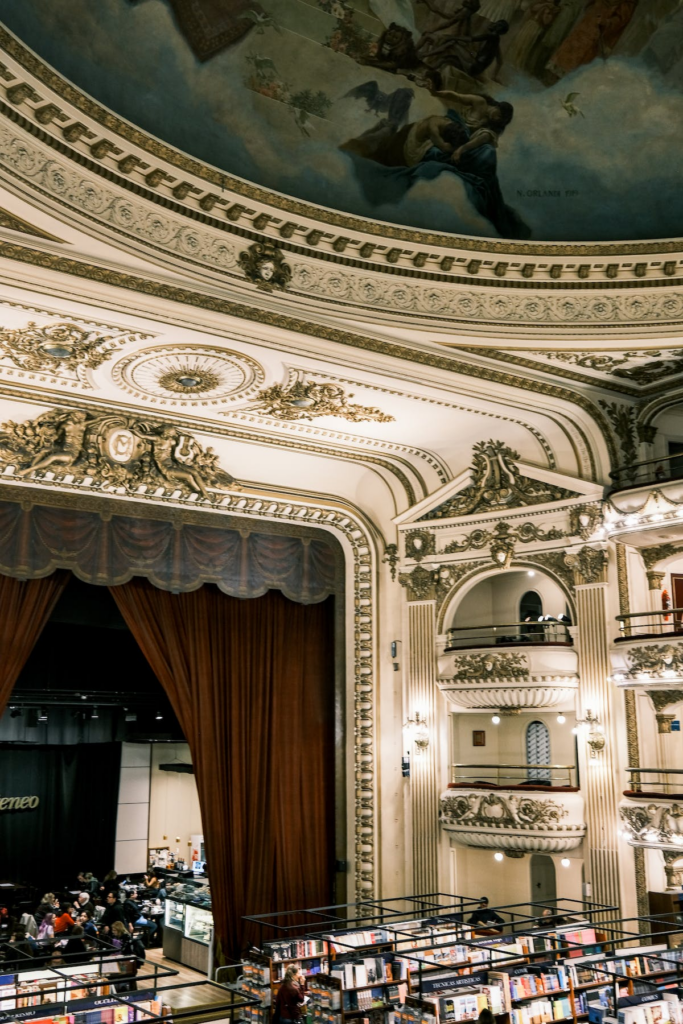 Here's a closer look at the cultural tapestry of Buenos Aires:
100+ Theaters Ensure there is always a show or concert to catch:
Buenos Aires boasts an impressive array of theaters, making it a global hub for live performances. With over 100 theaters, the city offers a wide variety of shows, from traditional plays to contemporary productions.
Buenos Aires offers numerous cultural and recreational activities that won't break the bank. Many museums and galleries have free or low-cost admission as well.
Tickets to live music events, theater performances, and tango shows are reasonably priced, allowing you to enjoy the city's vibrant cultural scene without overspending.
Indulge in this opportunity by not being afraid to decide to attend a play or musical on the same day, making it easy to enjoy a night out whenever the mood strikes.
Not sure where to start?
Check out these renowned Buenos Aires theaters:
Teatro Colón
Teatro Gran Rex
Teatro General San Martin
Teatro Nacional Cervantes
Teatro Ópera Orbis
El Nacional Sancor Seguros
Teatro Lola Membrives
Multiteatro
Microteatro
World Class Art Galleries Exist across Buenos Aires
The city's art scene is as diverse as it is dynamic. Buenos Aires hosts numerous art galleries showcasing works by local and international artists. Whether you appreciate contemporary art or classic masterpieces, you'll find something that resonates with your artistic sensibilities.
Some of the most iconic galleries include the Museo de Arte Contemporáneo de Buenos Aires (MACBA) and the Museo Nacional de Bellas Artes, both of which provide endless inspiration for art enthusiasts.
Start your Buenos Aires art exploration with these popular art museums and exhibits
Museo de Arte Latinoamericano de Buenos Aires
Museo Nacional de Bellas Artes
Amalia Lacroze de Fortabat Art Collection
Abbey Art and Latin American Studies
MACBA – Museum of Contemporary Art in Buenos Aires
Museo Moderno
Xul Solar Museum
FOLA Fototeca Latinoamericana
Museo Nacional de Arte Decorativo
Music Festivals abound at all times of the year in BsAs:
BA never stops moving to the beat of music festivals. Throughout the year, the city hosts an array of music events catering to various tastes, from rock and pop to electronic and classical. Major festivals like Coachella, afterlife, and Fresh, and many more happen in BA. There's always something interesting happening, and no matter when you visit Argentina, as long as you are in the area at least one month you will be able to easily find events that match your musical preferences.
Cultural Immersions allowing to experience and learn Argentine and Latin American culture:
The city offers a variety of cultural activities that help you connect with the heart and soul of Buenos Aires. Whether you're into literature, dance, or visual arts, there's something for everyone. You can take tango lessons, participate in art workshops, or learn about the city's rich history by exploring its many museums.
No matter your expressive penchant, if you are open you will always be able to fine an arts and cultural experience somewhere in Buenos Aires.
In Buenos Aires, cultural richness is not confined to a select few venues or events; it permeates every aspect of daily life. The city's theaters, art galleries, music festivals, and historical sites offer endless inspiration and opportunities for immersion. With a dynamic cultural scene that is easy to access, travelers and nomads alike can relish in the captivating spirit of Buenos Aires throughout their stay. Whether you're passionate about the arts, music, history, or simply enjoy immersing yourself in local culture, Buenos Aires has something unique to offer to every curious and culturally-minded visitor.

Reason 5. Great entertainment options, day or night
Buenos Aires is a city that truly comes alive after the sun sets, making it a haven for nomads seeking an active nightlife. The vibrant nightlife scene in Buenos Aires offers a plethora of options, from bars and clubs to live music venues. During my more social times in Buenos Aires, a later dinner and a night out starting at midnight weren't uncommon, and staying awake until breakfast at sunrise wasn't as rare as you'd expect.
Though you don't need to be that much of a night owl to enjoy Buenos Aires at night, rest assured that the city has something to keep you entertained 24 hours a day
Here's a glimpse what the city offers to keep your nocturnal activities exciting:
Plenty of bars across the city's patchwork of neighborhoods
Buenos Aires is dotted with bars that cater to a wide range of tastes. From cozy, dimly lit corner bars to modern, stylish lounges, there's a place for everyone to unwind with a drink in hand.
"Bar hopping" is a common pastime among locals, travelers, and nomads alike on weekends or weekdays alike. Crowds of friends routinely explore several different neighborhoods and experience the distinct vibes of each bar all in one enjoyable night.
Dynamic club scene that lasts all night
Whenever you're ready to step up the energy of your nightlife adventures, the city's nightlife is ready with a wide array of options. Buenos Aires is renowned for its club scene, ranging from intimate dance clubs to grand, world-class venues, all known for top-tier DJs, great live music, and electrifying atmospheres.
Buenos Aires is equally famous for its vibrant tango clubs, where you can dine and soak up the experience of watching the soul-stirring passion of this traditional dance performed to live music.
Lots of live music venues
Live music enthusiasts will definitely find their rhythm in Buenos Aires within the numerous venues that host bands, solo artists, and orchestras. The city's thriving music scene spans various genres, from tango and jazz to rock and electronic.
Opportunities to socialize and make friends
The nightlife in Buenos Aires is not only about entertainment but also about forging connections. The nightlife in BA offers ample opportunities to socialize and meet fellow travelers and locals.
Many venues host themed nights, events, and international meetups, creating an ideal environment for networking, socializing, and making new friends.
However…be ready for a uniquely Argentine late-night culture
In Buenos Aires, the concept of time takes on a unique rhythm. Locals often dine late, go out to bars after midnight, and keep the party going until the early morning hours. This late-night culture allows for flexibility and variety in your nightlife experiences but, for newcomers, can be a surprise at how late portenos actually start and end going out. Plan to go with the flow (and not be functioning the next day) to take full advantage of Buenos Aires nightlife adventures whenever you commit.
Nomads will quickly discover that Buenos Aires' nightlife is an essential part of the city's culture and lifestyle. Whether you're dancing the night away, enjoying live music, or simply sipping a cocktail in a charming bar, the city's nocturnal offerings ensure there's never a dull moment after dark. The nightlife scene creates a vibrant and social atmosphere that's perfect for forging connections and making the most of your time in this dynamic Argentine capital.

Reason 6. World class Food and Wine – barbecued meats, world class wine, and European/Latin/Middle Eastern fusion
Buenos Aires is a culinary paradise that invites you to embark on an unforgettable gastronomic journey. The city's food scene is made up of an enticing fusion of flavors from traditional Argentine delicacies to international cuisine.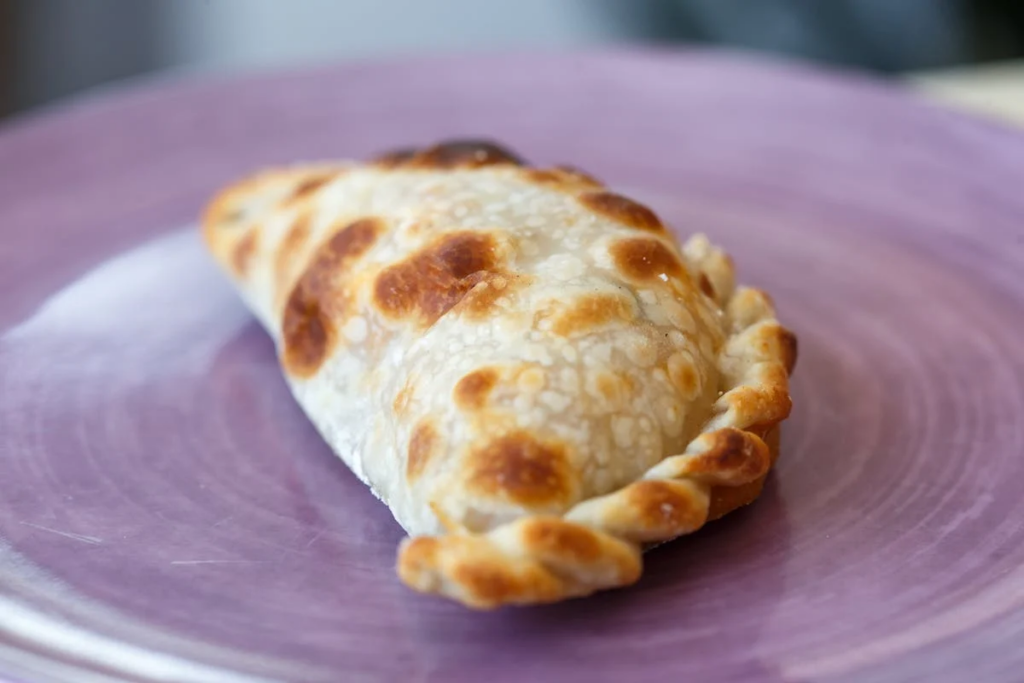 Here's a list of the delectable culinary delights awaiting in Buenos Aires:
Traditional Delicacies
Asado: The quintessential Argentine experience, asado is an Argentine barbecue tradition that involves grilling various cuts of meat over an open flame for an extended period. You'll find succulent steaks, ribs, sausages, and more, cooked to perfection and served with chimichurri sauce.
Parrillas are the traditional Argentine steakhouses that serve asado and more and Buenos Aires is home to countless options. These restaurants offer an array of grilled meats and mouthwatering sides.
Though there are many parillas and asado restaurants throughout Buenos Aires, know that the best asado experiences will be with friends in a backyard over an entire day of enjoying and connecting, as is the tradition of Argentine friends and families.
Still, I recommend taking advantage of having asado at local eateries where you'll find dishes like milanesa (breaded and fried meat cutlets), locro (hearty stew), and choripán (sausage sandwiches).
Pair your meal with a glass of Argentine wine for the complete experience.
Empanadas: These savory pastries come in various fillings, such as ground beef, ham and cheese, or vegetarian options. They make for a perfect on-the-go snack or meal any time of day.
Diverse Food Markets
Buenos Aires is teeming with vibrant food markets, known as "ferias" or "ferias gastronómicas." Mercado de San Telmo, Feria de Mataderos, and Feria de Mataderos are some popular ones. These markets offer a smorgasbord of street food, local products, and artisanal crafts on the side.
Visit these markets for a robust yet compact experience of sampling regional dishes, taste homemade pastries, and indulge in fresh empanadas.
Argentine Wine Culture
Argentina is renowned for its wine production, primarily in the region of Mendoza, and Buenos Aires celebrates this heritage with an extensive selection of Argentine wines. Malbec, in particular, is a red wine varietal the country and the region of Mendoza are famous for but you won't go wrong with a Cabernet either.
While in Buenos Aires, explore the city's wine bars and bodegas to sample and savor Argentine wines against the cosmopolitan backdrop. Wine tastings, tours, and classes are also available for those interested in the art of wine appreciation. However, if you can, be sure to travel to the wine country of Mendoza, Argentina, specifically Maipu, and experience one of the best yet most down to earth wine cultures outside of Europe
International Cuisine
Thanks to its immigrant history, Buenos Aires is a melting pot of cultures, which is reflected in its diverse international dining scene. You can easily find and enjoy cuisine from around the world, including Italian, Spanish, Japanese, and Middle Eastern.
Culinary Adventures: Food tours and cooking classes
During your time in Argentina, be sure to try something new every day, from sizzling street food to sumptuous multi-course meals as Buenos Aires presents fairly unique opportunities to embark on culinary adventures.
On your way to "work" stroll through local markets like Mercado de San Telmo, where you can savor street food specialties such as choripán, grilled provoleta cheese, and more.
As you walk, sample food from street food vendors offering delectable snacks like chorizo sandwiches and sweet, flaky pastries.
For more intentional food adventures, sign up for one of the many walking tours that specialize in food or attend a cooking classes to gain insights into Argentine cuisine, and even learn to make traditional dishes like empanadas and chimichurri.
Adopt the Argentine sweet tooth!
Argentina has a massive sweet tooth, and Buenos Aires doesn't disappoint in this department. Be sure to try the iconic Argentine dessert, Alfajores. These delectable treats consist of layers of cookies filled with creamy dulce de leche and coated in chocolate or powdered sugar.
From sizzling parrillas to bustling food markets, the city's food culture is a tantalizing exploration that will leave your taste buds yearning for more. Whether you're an adventurous foodie or just someone who enjoys good food, Buenos Aires promises an unforgettable journey through its diverse and mouthwatering culinary offerings.

Reason 7. Robust Digital Nomad Ecosystem make working and focusing in Buenos is easy, thanks to great infrastructure, and conveniences, co-working spaces and cafes
Buenos Aires has evolved into a thriving hub for digital nomads and international remote workers , offering a welcoming and vibrant ecosystem for remote workers from around the world. The city's digital nomad community is renowned for its inclusivity and provides numerous opportunities for networking, skill-sharing, and socializing. Co-living and co-working spaces are readily available, providing a supportive environment for remote work.
Here's a little insight into what the flourishing digital nomad ecosystem in Buenos Aires has to offer:
Plenty of Co-Working Spaces across Buenos Aires
Buenos Aires boasts a plethora of co-working spaces catering to remote workers. These spaces are equipped with modern amenities, high-speed internet, and a collaborative atmosphere that fosters productivity.
Co-working spaces are available throughout Buenos Aires, catering to digital nomads and remote workers. Prices for co-working memberships typically range from $40 to $150 per month.
Some popular co-working spaces in Buenos Aires include WeWork, Urban Station, La Maquinita, and AreaTres. These spaces offer flexible membership options, enabling digital nomads to choose the plan that best suits their needs and schedules.
Here's a quick list of the best and most popular coworking spaces across Buenos Aires
AreaTres
WeWork
HIT Cowork
Urban Station
GoWork
La Maquinita
Usina Co-Work
Manawa
La Ofi
Ronda Coworking
Join
Huerta
Workey
GMG Coworking
Joy Cowork
Espacio Centenario
Teamworks
Coreworks
Abasto Office
People Coworking
Several co-living spaces offer a more personal chance to connect with other nomads
In addition to co-working spaces, Buenos Aires also provides co-living options that combine accommodation and workspaces.
Selina, a global co-living brand, has a presence in Buenos Aires, offering a unique experience for digital nomads seeking convenience and a sense of community.
Nomad Hub, another co-living space, is known for its affordability and inclusive atmosphere, attracting both short-term travelers and long-term expats.
These co-living spaces facilitate interaction with like-minded individuals and create opportunities for collaboration.
Frequent Digital Nomad Meetups make it is easy to find, meet, and connect with other nomads
Buenos Aires has a well-established digital nomad community that organizes regular meetups, workshops, and events. These gatherings provide an excellent platform for digital nomads to network, share experiences, and forge meaningful connections.
The meetups often revolve around various themes, including entrepreneurship, skill development, and cultural exploration. It's easy to find events that match your interests and objectives.
You can find information on upcoming meetups at https://www.meetup.com/es/digitalnomadba/
Plenty of alternative work-friendly spaces across the city
Beyond dedicated co-working spaces, Buenos Aires offers numerous work-friendly spots throughout the city. Cafes, libraries, and even parks provide free Wi-Fi, comfortable seating, and a relaxed ambiance, allowing digital nomads to work while soaking in the city's atmosphere.
Buenos Aires strong Café culture offers plenty of places to work outside of home and co-working spaces
Buenos Aires takes from heavy Italian and French influence in the population's love for coffee and café culture. However, different from Argentina's southern European roots, you likely won't get run out of Argentine cafes for opening your laptop. Be considerate about ordering food or drinks regularly, recognizing when a table needs to be given up to incoming customers, and staying no more than 2 to 3 hours, and you'll find Buenos Aires cafés to be great places to work.
The city's work-friendly environment ensures that you can set up your laptop almost anywhere and stay productive. Whether you prefer a quiet cafe or a bustling square, Buenos Aires has a spot for every working style.
Events and workshops hosted by the nomad community
Buenos Aires frequently hosts events, workshops, and conferences geared toward digital nomads and remote professionals. These gatherings cover various topics, from entrepreneurship and technology to personal development and wellness.
Though Nomads BA has already had 2023's conference, stand by for the announcement of their next gathering.
Attending such events not only expands your knowledge but also offers valuable opportunities to connect with experts, fellow digital nomads, and potential collaborators.
Buenos Aires, with its flourishing digital nomad ecosystem, provides a conducive environment for remote work and lifestyle flexibility. The city's co-working spaces, co-living options, and extensive network of like-minded professionals create a supportive community that helps digital nomads thrive. Whether you're looking to focus on work, expand your horizons, or simply enjoy the company of fellow travelers, Buenos Aires has the infrastructure and camaraderie to make your experience as a digital nomad truly rewarding.

Reason 8. Buenos Aires is the gateway to Argentina, with easy transportation to all of Argentina's highlights for wine, hiking, culture, and more
Beyond the borders of the capitol, Buenos Aires serves as a central transportation hub for Argentina. If digital nomads wish to explore other cities or regions in the country, they can conveniently do so by bus or train from the main stations with affordable, direct transport for visiting iconic destinations like Bariloche in the Andes, the vineyards of Mendoza, or the glaciers in Patagonia, just a ride away.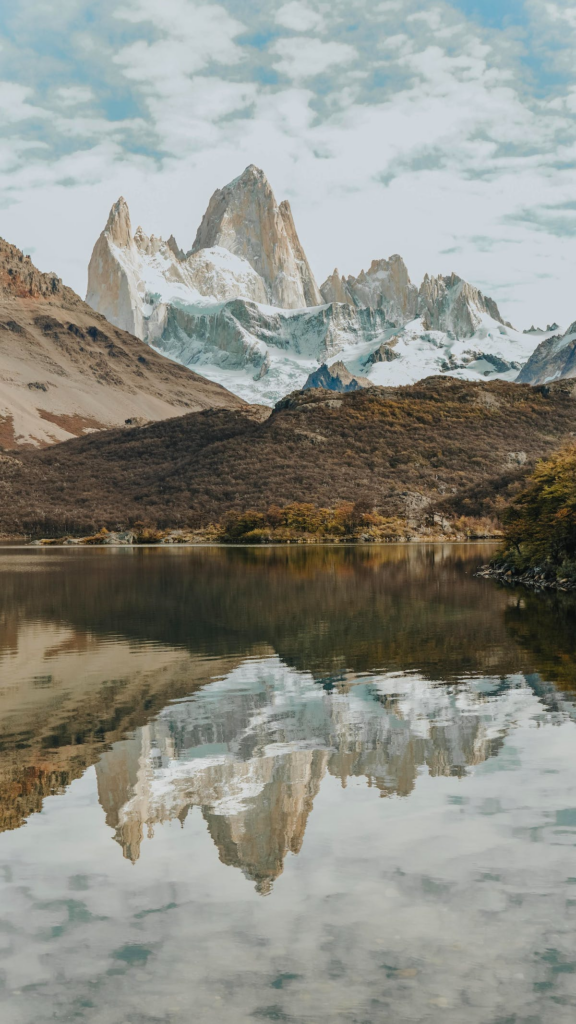 Argentina's diverse landscapes, from Patagonia to wine country in Mendoza, provide ample travel opportunities. Digital nomads can explore natural wonders, go hiking, and enjoy peaceful retreats outside the city.
Be sure to look into the university city of Cordoba, the wine country of Mendoza, the hilly countryside and ski town of Bariloche, and the hiking trekking filled Patagonia, as well as "Salta La Linda", the natural wonder of the world Iguazu Falls in Iguazu.

Reason 9. Safety: Buenos Aires is the safest big city in Latin America…
…and Buenos Aires is second only to Toronto Canada in all of Latin America
Buenos Aires, is not only a cultural and architectural treasure but also known for its reputation as a safe and welcoming destination for digital nomads. Here's why digital nomads and expats feel secure in this vibrant Argentine capital:
Relatively low crime rates rates compared to many other major cities in Latin America. While, like any urban center, it has its share of petty crimes, serious incidents are comparatively rare.
Well-Policed Public Spaces: The city's public spaces, parks, and streets are well-patrolled, especially in popular tourist areas adding a measure of safety day and night
Evening and Nighttime Activities can happen with little worry: Buenos Aires comes alive at night, with a vibrant nightlife scene offering bars, clubs, and live music venues that often stay open until dawn. You can enjoy these experiences with a sense of security, knowing that many areas are well-lit and policed during late hours.
Safe Transportation: The city's public transportation system is known for its safety and reliability, making it comfortable for digital nomads to travel around even during the night. Taxis and ride-sharing services are also readily available, offering a secure way to get around.
It's worth noting that Argentina currently has the lowest crime rate in all Latin America and is second only to Ottawa, Canada in terms of safety in all of North America and South America.
While Buenos Aires is known for its overall safety, it's essential to remember that no destination is entirely without risk. As in any city, travelers and digital nomads should exercise common-sense safety precautions, such as being aware of their surroundings, safeguarding their belongings, and avoiding isolated areas at night.
However, travelers and nomads can rest assured that, with the application of common sense, they will be as safe in Buenos Aires as in most other places in the world

Reason 10. Welcoming Spirit and diversity of cultures and influences
The last and arguably best reason to visit and stay in Buenos Aires is the city's welcoming spirit towards visitors and immigrants seeking to join life in Argentina.
Buenos Aires, the enchanting capital of Argentina, is celebrated not only for its beautiful landscapes and rich cultural heritage but also for the warm and welcoming approach to foreigners. For nomads and travelers, the city offers a unique and inviting experience that leaves an indelible mark on all who visit.
The warm, welcoming spirit you'll experience throughout the city, and hopefully the rest of Argentina, is a testament to Argentine culture's enduring charm and allure. The city's residents are not just friendly; they're passionate about sharing their culture and their love for their beloved city. For digital nomads and travelers, this warm embrace creates an environment that is not just inviting but also transformational. As you explore the streets of Buenos Aires, engage with its residents, and partake in its culture, you'll find that this city has a unique way of leaving an indelible mark on your heart and soul, making it a destination that beckons you back time and time again.

Reason 11. You've always wanted to, and there is nowhere in the world like it
Buenos Aires is rightfully romanticized and lives up very well to that reputation. If you are reading this, you've likely fantasized about exploring the city at least once, and that is the main reason you should try Buenos Aires for your next nomadic stay.
The city of Buenos Aires is a great place for longer stays, as the tourist visa is 90 days and easily renewed by visiting one of the beautiful countries nearby (like Brazil or Uruguay) making a digital nomad visa mostly unnecessary. The plethora of coffee shops across the beautiful city make for convenient and comfy places to work. And the safety state of the city means you'll be comfortable exploring the city day or night, with no worries of anything other than staying safe against petty crime.

Buenos Aires is clearly a unique, warm, and enthralling experience as wide and varied as the country of Argentina itself. Nomads and travelers with the time on their hands would be doing themselves a massive disservice by not settling in the Paris of South America for at least some time. Whatever drives you in life – food, drink, dance, nature, or the arts – you'll find it here in spades. So, be sure to make Buenos Aires part of your South America adventure

What next? Learn more about how to make the most of your time in BsAs.**
Click here to read our Full Guide to Buenos Aires for Digital Nomads**

Check out more ideas for your next nomad destination…