Does living a better life for a lower cost while saving money at the same job sound appealing to you? Are you looking for ways to save more money, work from anywhere in the world and travel ? If so, geoarbitrage might be the lifestyle option for you. In this article, we'll cover what geoarbitrage is and why it's such an amazing opportunity. You'll learn how to use geoarbitrage as a tool in your journey towards semi-retirement, location independence, and being able to live wherever you want around the world with enough income left over each month to help fund your leisure trips.
WHAT IS GEOARBITRAGE AND WHAT DOES GEOARBITRAGE MEAN?
"Geographic arbitrage," more commonly called geoarbitrage, is the practice of taking advantage of price differences between two or more countries in order to save money on everyday expenses and achieve a higher quality of life for less money. By using the higher income potential from another location and spending that money in a lower cost of living location we improve our quality of life, save money, and move closer to achieving financial independence.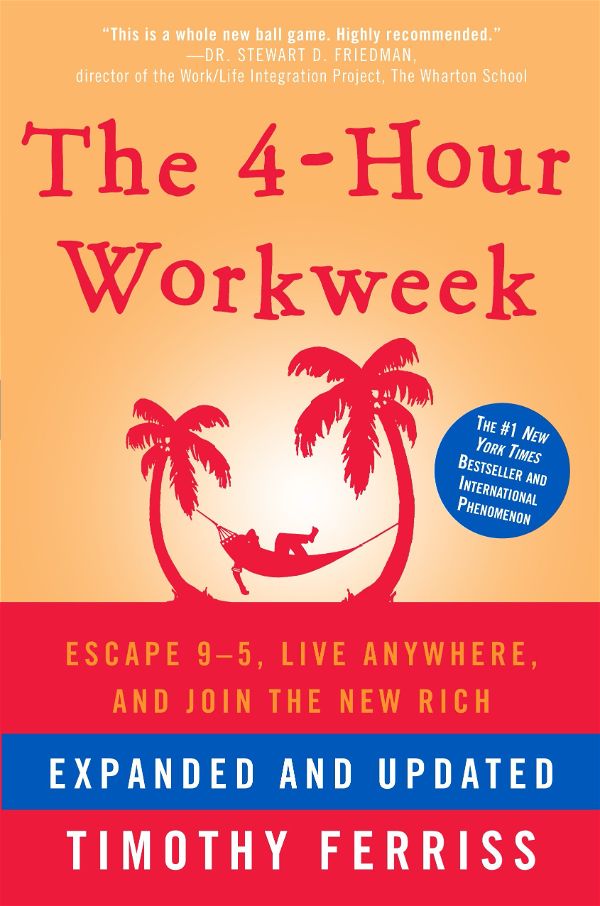 Originally mentioned by Tim Ferriss in the book "4 Hour Workweek," geoarbitrage is a lifestyle option for anyone around the world that is either capable of remote work or has created a location-independent income source. Whether you want to travel, experience living in a foreign destination, or just save more money geographic arbitrage can give you those opportunities. Now, let's cover what the best geoarbitrage strategy is and why it could be right for your goals
WHY GEOGRAPHIC ARBITRAGE? CHANGING YOUR LOCATION TO LOWER YOUR LIVING EXPENSES, SAVE MONEY, AND IMPROVE YOUR LIFESTYLE.
The ultimate goal of geoarbitrage is to achieve the same or better quality of life that you currently have while spending less. By spending less you can make your money go further and achieve more (either more spending power or more savings).
Ultimately, geographic arbitrage allows the opportunity to work where you want, live in an environment and location that suits you, and access the services, entertainment, and amenities that make your life enjoyable at a lower cost than your home country.
This goal of spending less and improving your quality of life is achieved specifically by making the following possible:
1. Lower your housing costs
2. Lowering your expenses for food, utilities, and transportation
3. Placing yourself in a location with the environment you prefer –urban, mountain, beachy, etc.
4. Access to robust healthcare and services at a lower cost than home
5. Access to the entertainment, amenities, and pleasures you prefer – such as nightlife, food, wine, or arts and culture
6. A potential path to financial freedom via more opportunity to save money or more free time to work on income producing projects and side hustles
WHO IS THE GEOARBITRAGE STRATEGY GOOD FOR? DIGITAL NOMADS, UNDERPAID PROFESSIONALS, FIRE FOLLOWERS, AND MORE
The practice of geoarbitrage isn't suited to everyone but it is definitely well suited for a few types of people:
Digital nomads
Remote workers
FIRE (Financial Independent Retiring Early) methodology followers
Long term travelers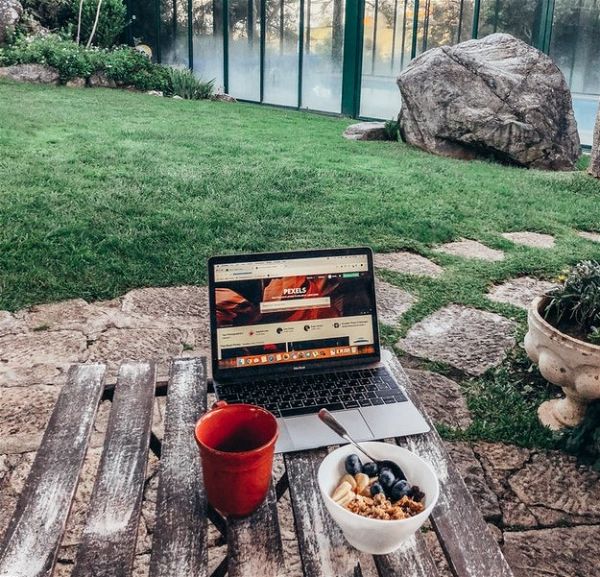 DIGITAL NOMADS AND REMOTE WORKERS

"Digital nomads" or "location independent workers" are people who work online. The inherent location independence of digital nomads makes them perfect candidates for a good geoarbitrage strategy as an option to increase their quality of life while lowering their cost of living and how much they must earn (and work) to survive. By choosing locations like Thailand, Mexico, and Portugal digital nomads have been at the forefront of the geoarbitrage movement by changing their location to reduce their expenses, make their preferred amenities more readily available, and intentionally designing their lifestyle.
FIRE (FINANCIAL INDEPENDENT RETIRING EARLY) METHODOLOGY FOLLOWERS
The "FIRE" methodology, which stands for Financial Independent/ Retire Early is a movement to reduce expenses and optimize investments to achieve financial independence and retire early. Though "FIRE" strategies commonly involve conservative and prudent investment strategies, such as real estate investment and index fund investment, geoarbitrage and moving to a country with a lower cost of living is an excellent way to make one's money last longer and ultimately retire earlier.
LONG TERM TRAVELERS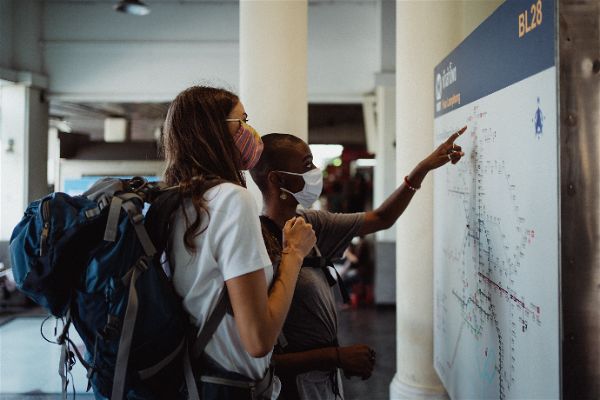 Backpackers, nomads, and long term travelers are well known for using frugality to stretch their dollar and stay on the travel trail longer. Though staying in hostels, eating like a local, and traveling by bus and train (instead of airplane) are excellent ways to save money, choosing locations that offer the same experiences with lower costs is one more way to get more travel out of the same budget.
Instead of Italy, traveling through Portugal or Croatia, instead of Tokyo, traveling to Bangkok, and instead of Europe, traveling South America and Southeast Asia are excellent approaches for saving money and making a travel budget last longer – through geoarbitrage.
PEOPLE LIVING IN EXPENSIVE AREAS OR BIG CITY LIKE NEW YORK CITY, LONDON, ETC. WHOSE INCOME IS LIKELY SIMILAR ACROSS THE GLOBE
For those that live in a high cost of living location and either 1) have the ability to save money or 2) make the same salary regardless of location, geoarbitrage and moving to a lower cost of living location are great hacks for saving more or creating a situation wherein working less is possible. For example, remote workers make the same pay regardless of location. Using the the location freedom of remote working for geoarbitrage is a great strategy to save resources and money and move closer to financial independence.
PEOPLE INTERESTED IN LIFESTYLE DESIGN
For anyone interested in creating a lifestyle that's more suited to their desires and their goals, geoarbitrage is an option. Changing a city's public transportation, political leanings, annual events, food scene, and nightlife are practically impossible. However, our preferences for these elements and whether or not they're offered in a city directly affect our quality of life. For the New Yorker that loves pines trees, the "geoarbitrage" action of moving to Colorado could be life-changing. For the polyglot or wishful traveler living in Tennessee, moving to Mexico or Colombia could be one of the most enriching moves of their life.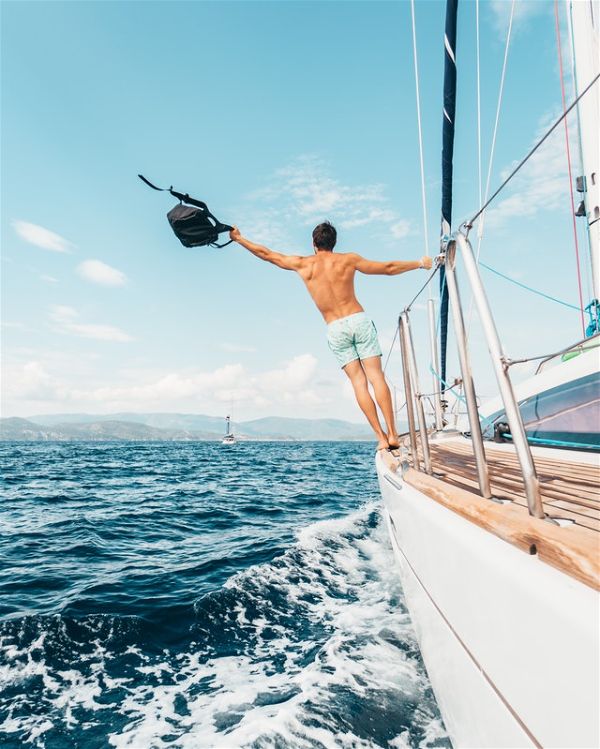 By strategically changing location we can add enriching elements to our lives that improve our quality of life, thus intentionally "designing our lifestyle."
IS GEOARBITRAGING RIGHT FOR ME?
If you're thinking, "Is geoarbitrage right for me?", the answer is yes if any of these sound appealing to you! We've covered some of the benefits that come with using geoarbitrage as well as different types of people who use it to improve their lifestyle.
The benefits that come from using changing your location in order to lower costs of living and add new opportunities to your life are immense.
However, changing your home to a foreign country isn't for everyone, as for some the costs, hassle, and pain will outweigh the money savings and new opportunities
WHO IS GEOARBITRAGE NOT GOOD FOR?
Though geoarbitrage is an amazing tool to improve your quality of life it is absolutely not suited for everyone. Specifically, I recommend against the following groups jumping into geoarbitrage without a path uniquely suited to them:
PEOPLE WHO ARE NOT INTERESTED IN WORKING ONLINE AND THAT DO NOT HAVE ANOTHER SOURCE OF INCOME SHOULD AVOID GEOARBITRAGE

Due to visa laws and working restrictions against foreigners in many countries of the world, as a guest in a foreign country your only sources of income will likely be 1) your savings 2) money coming from your investments semi-passive income businesses, and 3) money you earn online or virtually. Because of this, if you do not have investments or savings, your most likely possible source of income will be earning money online.
So, if you do not like the idea of working online or virtually and do not have sufficient investments or a major savings behind you, living in a foreign country won't be financially feasible.
PEOPLE WHO DON'T WANT TO GO THROUGH THE HASSLE OF MOVING ABROAD AND ENDING LEASES EARLY OR MOVING THEIR BELONGINGS AND PETS ACROSS BORDERS SHOULD AVOID GEOARBITRAGE
It's not easy transferring life across borders and navigating around the miles of red tape to make it possible. There are immense benefits in changing your location to lower living expenses and improve your lifestyle but there are plenty of compromises, sacrifices, and downsides too that you need to consider before moving. Because you are essentially stopping your life, taking all of the belongings, people, and pets you choose, and restarting in a new location with new laws, regulations, and quirks, you need to consider whether you are personally flexible enough to take on that change.
Be honest with yourself and don't view this situation through rose colored glasses. Geoarbitrage is most commonly a long term commitment, and the cost and savings benefits are realized more and more the longer you stay. However, if you know yourself and know there is a high likelihood you will burn out after only months then be honest with yourself.
Perhaps what you're really after is a quick trip backpacking the world before returning home. If that's the case, ditch the arbitrage idea, pack your bag, and go enjoy the freer situation of just traveling the world for a few months.
TYPES OF GEOARBITRAGE: INTERNATIONAL AND DOMESTIC
Not all geoarbitrage involves up and moving to Bali or Ecuador. There are plenty of other more feasible alternatives and we can group most moves into two buckets – the more common "international geoarbitrage" and the more convenient "domestic geoarbitrage"
INTERNATIONAL GEOARBITRAGE
International geoarbitrage involves moving to a different country to take advantage of the lower cost of living. This type of geoarbitrage is good for people who want to save more money and work from anywhere in the world, particularly suited to travelers and "wanderlusters."
DOMESTIC GEOARBITRAGE
For those that want to improve their lifestyle or lower their cost of living by changing their location, but don't want to deal with the visa issues, changes in laws, switch in currency, and language barriers, domestic geoarbitrage is an excellent option.
Domestic geoarbitrage is the type of geoarbitrage where you relocate within your own country to take advantage of the lower cost of living. This type of geoarbitrage is good for people who want to work from home and save more money. This could mean moving from New York to San Diego for a sunnier, cheaper life, or moving from Texas to Utah for a love of the mountains, or moving from San Francisco to Texas to save money to buy a home.
The practice of geoarbitrage holds plenty of benefits even if you don't want to leave your home country.
PATHS TO GEOARBITRAGE: THE MOST COMMON WAYS TO MAKE GEOARBITRAGE POSSIBLE FOR YOU
DIGITAL NOMADISM
Digital nomadism is the idea that an individual can leverage technology to live a location independent lifestyle. Digital nomads are tech savvy individuals who have managed to turn their work into a portable occupation by connecting with clients and employers remotely.
The entry barriers for becoming a Digital Nomad are low. All you need is your computer with internet access and some type of work that you can do remotely. It's important that if you're going to be doing any kind of work that you are able to take advantage of the local connections in whatever location you choose. This will help grow your business and make sure that it is sustainable long term.
Regardless of the details of profession, taking the path of becoming a digital nomad delivers the location independence to travel, nomad, and take advantage of low costs of living around the globe.
Curious about digital nomads? Click here to learn more about the lifestyle
EXPATRIATE LIFESTYLE

An expatriate or "expat" is someone who has left their home country to live in another. Expats often move to take advantage of the lower cost of living or to improve their lifestyle. Many expats choose to work from home to gainhave more control over their lives and income while creating more flexibiltiy. However, some expats do work for international companies in their target country. Expats come in a wide variety of types from foreign employees, to retirees leveraging geoarbitrage for a better quality of life, to business owners in their adopted country.
The primary difference between expats and digital nomads is that expats tend to stay in the same foreign country indefinitely while digital nomads do eventually leave every 3 to 6 months on average.
FIRE (FINANCIAL INDEPENDENCE AND RETIRING EARLY) METHODOLOGY
FIRE is an acronym that stands for Financial Independence and Retiring Early. This acronym is used to describe the two concepts of financial independence and retiring early. Financial independence is when you have enough money saved up so that you can stop working and live off your investments. Retiring early is when you stop working before the traditional retirement age of 65.
In order to become financially independent, according to the commonly shared FIRE philosophy it's important that you have enough money saved up and invested, delivering returns high enough to support your lifestyle. Most "FIRErs" invest in diversified and low-cost index funds like VTSAX (Vanguard Total Stock Market Index Fund) while focusing on paying off any high-interest debt that they may have before retiring early.
The FIRE methodology then generally becomes a tool to support geoarbitragers into becoming expats, temporarily or permanently.
BACKPACKING AND LONG TERM TRAVEL COMBINED WITH GEOARBITRAGE
Backpacking and long term travel are two great ways travelers can take advantage of geoarbitrage.
Backpacking is the most very affordable way to travel anywhere in the world.
Long term travel and slow travel in general, including types of travel beyond backpacking, are great ways to live in different locations for an extended period of time and experience all that the destinations have to offer while still exercising the minimalism and mobility that comes with being a backpacker. Overlapping these two approaches for seeing the world with an approach for saving money by strategically planning your destinations (geoarbitrage) allows for longer travel at a lower cost.
Both backpacking and wider long term travel are great ways to save money because you're not paying for an expensive hotel or apartment, and geoarbitrage adds the element of being selective about destinations in a financial sense, finding places that deliver the same excitement, attraction, and experience at a lower cost.
You can also find work opportunities while you're traveling, which will help you to save even more money. All of this is possible while being perfect for people who want to explore the world and take advantage of the lower cost of living in different countries. Travel + geoarbitrage = more opportunities and longer travel
HOW TO EXECUTE GEOARBITRAGE
1. Establish a location independent income – Create a source of income that will work anywhere in the world (investment, savings, digital nomad)
2. Decide what matters to you in a home location: Fresh air, good food, a walkable environment, nightlife, etc.
3. Make a list of low cost locations that match your interests
4. Research the visa situation: How long can you stay each year? What activities are permitted?
5. Visit!
6. Decide, move, and enjoy
1. Establish a location independent income: Create a source of income that will allow you to work and pay you anywhere in the world (investment, savings, many digital nomad professions).
In order to travel and take advantage of geoarbitrage, it's important that you establish a location-independent income. This will give you the flexibility and freedom to explore the world and live in any place in the world. You can make money in any country by investing, saving or taking on one of the popular and realistic digital nomad professions.
2. Decide what matters to you in a home location

When deciding on a city to live in, there are many factors to consider. Some of the most important factors include the cost of living, climate, culture, and quality of life.
For instance, cost of living is important because you don't want to waste your money on expensive rent or utilities – which is the core idea of geoarbitrage. Climate is important because you want to live in a place that is comfortable and has a good weather by your standards. Culture is important because you want to be around people who share your values and interests. Quality of life is important because you want to live in a place that is safe and has good infrastructure.
All of these factors are important when choosing a city to live in and design the life you want.
3. Make a list of low-cost locations (cities and countries) that match your interests
When making a list of potential geoarbitrage cities, it's important to consider your preferences (that you decided in step 2). This includes your desired lifestyle and target cost of living. For example, if you're looking for a city with a low cost of living, you can research different cities that have a lower cost of living than your current city. If you're looking for a city with a good climate, you can research different cities with a better climate than your current city.
It's important to remember that there is no perfect city, so you may have to compromise on some of your preferences. However, by considering your preferences, you can make the process of finding a new city to live in much easier.
Click here to see the 101 best cities for geoarbitrage
4. Research the visa situation

A country's visa regulations dictate how long you can stay during each stay and how many days you can stay per year. Be sure to narrow your list of potential home cities down to the cities that allow you to live there year round, or at least as long as you would like to.
Click here to learn about the 53 best visas for digital nomads
5. Visit!

Regardless of what a potential home city looks like on paper, the true match is like any romance – you won't truly know until you see for yourself and feel the city yourself. Be sure to take your entire list of locations and travel to them all, making the experience a fun adventure along the way.
6. Decide, move, and enjoy

Once you've researched, gathered the data, and taste-tested, it's time to make your decision and make the jump.
THE BEST LOCATIONS FOR GEOARBITRAGE RIGHT NOW
Of the over 10,000 cities on planet earth, only a handful are suited for a pleasant geoarbitrage experience and the same applies to countries.
As of 2021, these are the 10 best locations (cities and countries) for geoarbitrage
Medellin, Colombia
Porto, Portugal
Canggu, Bali
Quito, Ecuador
Bangkok, Thailand (as well as Chiang Mai and Phuket)
Croatia
Montenegro
Philippines
Valencia, Spain
Mexico
Discover more options in this post of the 101 best cities for digital nomads and remote workers –
FACTORS TO CONSIDER IN GEO-ARBITRAGE: LIVING EXPENSES AND QUALITY OF LIFE
Cost of living: Monthly rent and housing, food costs, and entertainment costs
Public Transportation: Are the costs and quality of public transportation reasonable? Is the city's walkability suitable relative to your preferences?
Outdoors and Nature: Ensure your preference of urban, mountains, or beaches is present.
Income Taxes: By staying long term, will you have to pay taxes? And does the country have a tax treaty with your home country?
Housing Costs Relative to Quality: For the price, you'll pay for an apartment, will you receive the quality you expect or save as much as you need to?
Healthcare Quality, Access, and Costs: Given your personal health situation, will the care you potentially need be easily available, at high quality and reasonable cost?
Access to everyday goods: Are the items you need or enjoy available easily at a reasonable price? If not, can you deal with not having them?
Lifestyle: Does the location you are considering offer the lifestyle – nightlife, arts, culture, sports – that are ideal for you?
Visa: Do the available visas allow you to stay for a minimum of 3 to 6 months uninterrupted? How many days per year maximum? What activities are allowed or not allowed (i.e., working, volunteering, art projects) on the visa?
HOW DO PEOPLE COMMONLY PAY FOR LIVING ABROAD
Retirement income: A combination of 401ks, IRAs, and personal investments
Passive income: From managed or automated businesses and investments that earn money regardless of the owner's location
Real estate investment income: A popular subset of semi-passive
Click here to read about the 51 most common jobs for digital nomads
HOW MUCH MONEY DO YOU NEED TO LIVE ABROAD WHEN USING GEOARBITRAGE?
Common misconception: You need to be rich to run away to paradise FOREVER. Not true. $1500 per month will get you a great life in ~50 great cities. (head to ABrotherAbroad.com/best-cities-for-digital-nomads/ for the list and monthly budgets).
Stats for the 101 Best Cities for Digital Nomads, Remote Workers, and Slow Travelers:
– Average Cost of Living: $1,695 per month
– You could live comfortably on $3,000 in 89% of the cities
– You could live comfortably on $2,000 in 72% of the cities
– You could live comfortably on $1,500 per month in more than %50 of the cities
Read more in our post "101 Best Cities for Digital Nomads" – https://abrotherabroad.com/best-cities-for-digital-nomads/
RESOURCES FOR RESEARCHING GEOARBITRAGE
Nomadlist cost of living calculators: Nomadlist.com
PERSONAL CONSIDERATIONS BEFORE LEAVING
Your net worth and debt
The health of your personal finance situation
Calculating your monthly budget, based on extra savings goals and target quality of life
Health insurance: Costs, quality, and a plan for medical emergencie
YOUR NET WORTH AND DEBT
Though you do not have to reach financial independence before leaving your home country, do ensure your financial situation is healthy enough to support the adventure. If you do not have a current source of income, ensure you have major savings – enough for at least one year in addition to a fund to help you transition back home if things don't go according to plan. Ensure you have enough to cover your monthly expenses for the period.
THE HEALTH OF YOUR PERSONAL FINANCE SITUATION
Additionally, reduce your debt – everything from credit cards to student loans – as much as possible before leaving and ideally to zero
CALCULATE YOUR MONTHLY BUDGET, BASED ON EXTRA SAVINGS GOALS AND A TARGET QUALITY OF LIFE.
Before you leave, you should have an itinerary or list of cities where you plan to live. Calculate the monthly living costs for each location based on your desired lifestyle, and ensure you have the savings or income to cover the costs. Don't forget to include the end-of-year expense for income taxes, especially if you are a freelancer.
HEALTHCARE AND HEALTH INSURANCE: COSTS, QUALITY, AND A PLAN FOR MEDICAL EMERGENCIES
Especially for older populations, access to healthcare, quality of healthcare, and the cost of healthcare should be considered heavily when assessing potential geoarbitrage cities. For instance, Thailand offers amazingly cheap and very high-quality healthcare for all types of procedures, making it an excellent geoarbitrage option for older travelers, nomads, and expats. Alternatively, Bali is notorious for low-quality healthcare, lack of services, and an extreme lack of emergency services, requiring a costly life flight for more serious procedures.
To avoid costly accidents and life-threatening situations, assess your healthcare needs against healthcare quality and availability in any potential destination.
FAQS ABOUT GEOARBITRAGE
What are the best geoarbitrage cities and countries for FIRE
Medellin, Colombia
Porto, Portugal
Canggu, Bali
Quito, Ecuador
Bangkok, Thailand (as well as Chiang Mai and Phuket)
Croatia
Montenegro
Philippines
Valencia, Spain
Mexico
2. When living and traveling abroad as an expat, backpacker, or digital nomad, where do I pay my taxes?
You are considered a tax resident in the country where you spend more than 183 days during a year if you reside there for more than that amount of time. You will not, however, become a tax resident of that nation just because you live there for over the 183 days per year. In order for your nation of citizenship to cease considering you a tax resident, you must notify your country's tax authority with the date and details of your new employment and tax situation. Whether or not you will be required to pay state income tax depends on your home state, your tax situation.

GREAT RELATED CONTENT