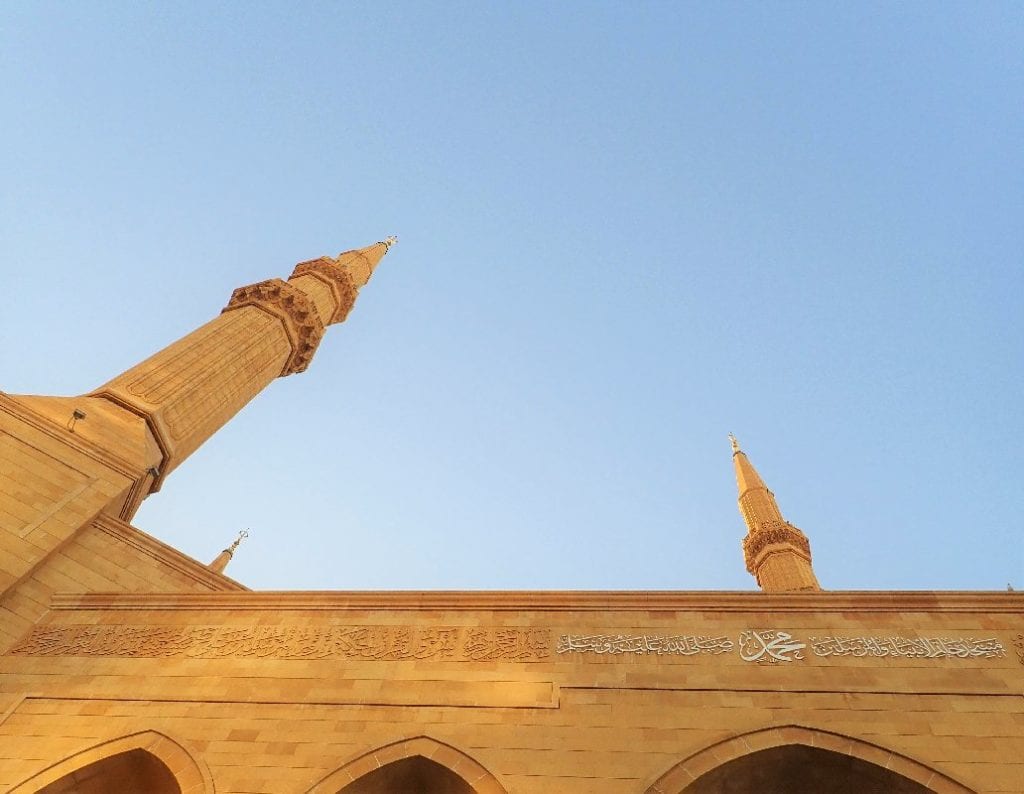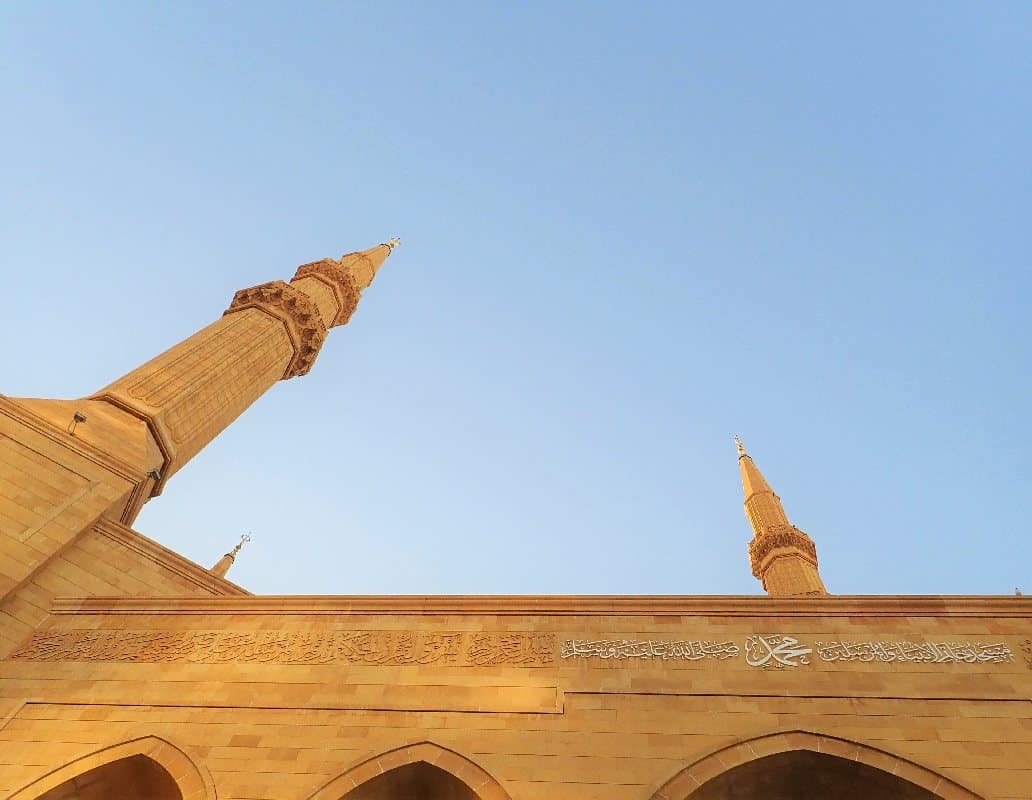 Contents
---
Why Go to Middle East
The Middle East is a truly adventurous and exotic destination. Though every country in the region is Arabian at its core, each country expresses itself differently through layers of history, the cultures that have passed through each country, and what each is trying to become in this quickly changing world we live in.
---
10 Day Itinerary for the Middle East
Day 1: Amman,Jordan – Taste and experience true Arabian Culture
Day 2: Petra,Jordan – Hike through a 2000 year old city carved intored cliff faces by a former Arab kingdom
Day 3: WadiRum, Jordan – See the deserts of Arabia and sleep in aBedouin Camp under the starsaDay 4: Amman,Jordan + depart
Day 5: Beirut, Lebanon – Experience the Paris of the Middle East and the Roman ruins of Baalbek
Day 6: Depart Beirut
Israel
Day 7: Tel Aviv, Israel
Day 8: Jerusalem, Israel and Bethlehem – See the sights where events have dictated much of the last 2000 years of history
Day 9: Depart Tel Aviv
Day 10: Cairo, Egypt – See the Pyramids of Giza and experience the sights and chaos o
Click each destination for a detailed itinerary and guide for how to make your 10 days in the Middle East an unforgettable adventure
Other Destinations to Consider in the Middle East, but only if youu have the time
Dead Sea: Best seen via Israel
Red Sea: Best seen via Aqaba, Jordan
West Bank: Best seen by independent tour (for the bold traveler)
Valley of the Kings & the Tombs (Egypt): Best seen on another trip
If you only have 10 days and don't have time for the attractions above, don't feel bad.
The Dead Sea is interesting, as a high salinity body water that makes you float and the lowest point – but – the trip itself is only worth an hour of your time, but will cost you a day of travel. Petra, Wadi Rum, Jerusalem, and the West Bank are much more fulfilling experiences
The Red Sea is a cheap beach vacation spot with amazing diving, coral, and fish, – but – if you want the water life, save the experience for 10 Days in Bali (**Coming Soon**) and 10 Days in Southeast Asia (**Coming Soon**) where learning to surf, dive, and spearfish will chip away at your bucketlist. Let the Middle East do what it does best: showcase exotic and hospitable culture, breathtaking ruins, and millennia of history.
The West Bank can be seen in a matter of hours as part of doing Jerusalem in a day. I do recommend adding this stop if you're up to it, checking off the separation wall, the Banksy hotel & museum, the outdoor graffiti museum, and the church of the nativity.
The Valley of the Kings in Egypt is undoubtedly an epic sight to see, but the Pyramids of Giza were the original tombs of the Egyptian pharaohs and are a breathtaking sight on their own. Don't let the "FOMO" ("fear of missing out") trick you – if you're limited on time, the days' journey it wold take to reach the Valley of the Kings would be better spent exploring an additional Middle Eastern neighbor instead (Israel, Jordan, or Lebanon)
With the FOMO abated, rest assured that this 10 day itinerary of exploring the Middle East will give you an unmatched serving of history, culture, ruins, sights, and tastes that will leave you satisfied enough to spend your next 2 weeks living out your 10 days in a completely different region.
---
The Sights You'll See
Tel Aviv
Jerusalem's Old Quarter
Bethlehem in the West Bank/Palestine
An Overview of the Middle Eastern Countries to visit
Jordan, feels truly Arabian and true to its Islamic roots. Surprisingly safe, convenient, and welcoming to westerners making it a great place to experience the feel of "Sham", "Khaliji", and Bedouin cultures of the Middle East.
Lebanon, and Beirut in particular, live up to the reputation as the "Paris of the Middle East" with a heavily European feel in everything from architecture to culture, but their food is still deliciously Middle Eastern.
Egypt, home of ancient civilizations and archeological sites boasts a surprisingly African swag laced into its swag heavy approach to life. In everything from conversations with locals, to food, to wandering with markets, you can feel the blending of Middle Easter and African roots in the populace.
Israel and the West Bank, Middle Eastern, yes, Arabian, no. I highly functional society that is just around a century old and wrapped in controversy. So much of the politics and international affairs happen based on Israel and the West Bank that this is one place you need to experience for yourself to have a well formed view and opinion of the Middle East
For information on how to travel to and experience Jordan,Lebanon, Egypt, and Israel in a short period of time (~10 days) check out these guides destinations in the Middle East destinations
If your two weeks a year vacation is a little far off, stay inspired to explore the Middle East with these Stories of Travel
Exploring Petra, the Lost City of Jordan (**Coming Soon**)
The Marsian Deserts of Wadi Rum and the Bedouin Experience(**Coming Soon **)
Israel: Exploring a New Nation and Wandering in the West Bank (**Coming Soon**)
24 Hours in Beirut: The Paris of the Middle East (**Coming Soon **)
18 Hours in Cairo: Ancient Pyramids and Endearing Chaos (**Coming Soon **)
Where should you go after this part of the Middle East?
Add Turkey and Dubai to complete your "tasting the Middle east" experience…
This "10 Days in the Middle East" gives you a surprisingly filling and complex taste of the Middle East and its varied cultures, but it's not complete. By adding Dubai and Turkey you'll get a full taste of the Middle East.
Turkey deserves its own 10 day experience. Fromthe other worldly landscapes of Cappadocia, to the Roman ruins and wine ofEphesus, to amazing beaches in the south and intense political activity in thenorth, Turkey is a surprisingly rich travel destination that can fill as muchtime as you give it.
Dubai can be experienced in a single layover. Modern, intentional, and uninspiring for mostbut still a remarkable feat – having envisioned and created a futuristic oasison once sand dunes. Experiencing Dubai(even briefly) will give you a taste of the futuristic direction that manywealthy Arab states are taking their societies, somehow maintaining a layer oftradition just above oil monarchies and a layer below a Las Vegas style"anything goes" tourist scene.
To experience Dubaion a layover (8 hours will do) hire a taxi to take you on a tour of the city tosee most of the major sites and you'll have seen everything in Dubai worthseeing.
Seeing and Experiencing Turkey and Dubai add balanced views into the past and future of the Middle East and round off a "taster experience" of traveling through the Middle East.
Getting Around the Middle East
When traveling between countries in the Middle East, traveling by air is your only option. Make use of Skyscanner, and Google Flights' Explore Function to get the cheapest flight.
Be sure to check different days of the week, particularly Mondays, Wednesdays, and Saturdays, as some days are served by budget carriers (~$35 per flight) while others are served by full service carriers (~$200-$300 per flight).
The flight into Lebanon into Lebanon will likely be your most expensive and routing through Cyprus will save you some change.
Note: Keep in mind that any trace of travel to Israel can create travel issues for you in the future if you decide to travel. The following countries will not let you in with an Israeli stamp, or evidence of visiting Israel, in your passport:
Countries that will not accept tourists with evidence of travel to Israel
Syria
Lebanon
Libya
Kuwait
Iran
Iraq
Pakistan
Saudi Arabia
Sudan
Yemen
So when traveling between countries, if you have any interest in visiting any of these countries, visit Israel by flying into Ben Gurion Airport (Tel Aviv) (which doesn't stamp passports on entry) and not visiting any of the countries above directly after Israel.
Visas in the Middle East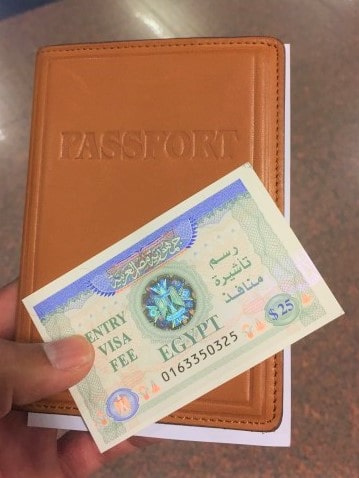 Jordan: 40 JD Visaon Arrival at the Queen Alia Airport (Amman) ORbuy the 70JD Jordan Pass and have the visa fee waived
Lebanon: Free visaon arrival for 30 days for most nationalities
Israel: Free visaon arrival (after a short interrogation) for 30 days
Egypt: $25 USD Visaon arrival for 30 days
---
Think this itinerary isn't possible in 10 days or worth the time? Then email me.
This itinerary for "10 Days to Live the Middle East" is specifically designed with two goals for two groups of people
For travelers with only two weeks of vacation, craving something adventurous: For you, this itinerary gives the essential sights, and (with the the linked articles) all of the plans and logistics for a smooth trip that will make for worthwhile, memorable, fun, rejuvenating travel
For longer term travelers not considering the Middle East – and to convince yo to add it. The one of a kind sights and experiences, cultural education, and perception experience make it well worth the 10 days that you can absolutely spare.
If you are in either of these groups and considering the Middle East but not completely sold, or have any questions, drop a comment about anything below or email me at [email protected]. I promise to answer as soon as I sneak away from whatever adventure I'm on.
---
10 Day Middle East Itinerary FAQ
Is it safe to travel the Middle East
How much does the Middle East cost
How will I get around the Middle East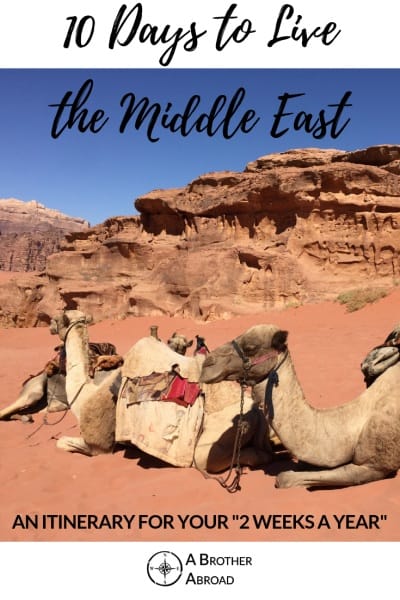 OTHER GREAT ARTICLES ABOUT BACKPACKING THE WORLD