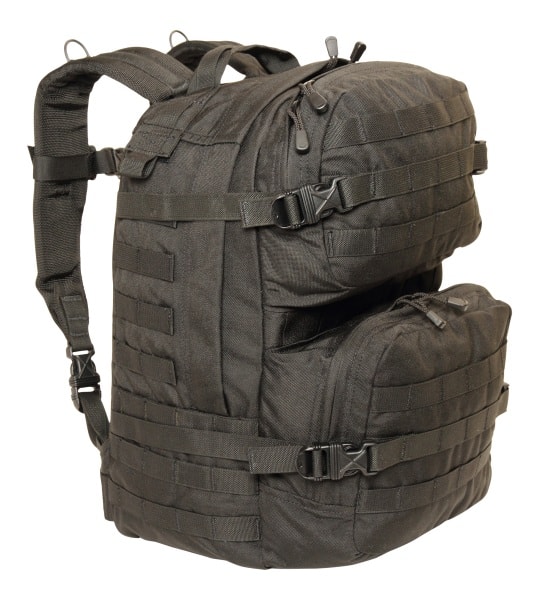 The GORUCK line of packs are a group of tough as nails, ready for anything backpacks…but they come at a sky high price. This hefty investment has many potential GORUCKers, travelers, and general users looking for a reasonably priced GORUCK alternative. A durable, well-tested backpack that performs, and stays comfortable. The tactical backpack market has plenty of options. We just have to sort through them. This article is a list of GORUCK alternative backpacks.
Contents
–
–
**An aside on my appreciation for GORUCK ** Don't get me wrong. I'm a solid fan of GORUCK, and currently traveling around the world out of a GORUCK GR3. Its a great piece of kit. I actually "ruck" (also known as walking around town sightseeing with a fully loaded backpack) pretty often during layovers. BUT, at current prices, a GORUCK is a hefty investment and in my opinion isn't a wise one until the user has the spare cash to afford it without pain and has a little experience with tactical packs.
If you have your heart set on a tactical pack then GORUCK provides some excellent options – but – if this is your first time every touching a tactical pack, start with something cheaper. If you're planning to travel around the world on a few pennies, save your money for now, look at the cheaper (yet still very good) options below. Use your money on experiences now and pick up that GORUCK down the road when you're more familiar with tactical packs and money is a little more plentiful **Back to your regularly scheduled post**
Lucky for us, the military has been around much longer than GORUCK, meaning, we can find plenty of other potential tactical backpacks on the market, but we have to know exactly what we need in a pack to match what the GORUCK team is putting down. Let's analyze the GORUCK line first, figure out what makes a solid tactical backpack, and list out a few GORUCK alternatives.
The GORUCK Backpacks: A baseline for great tactical backpacks
As some of the most popular tactical backpacks (in the "real world"), the GORUCK line serves as good baseline for comparing packs. Unfortunately, the price point puts these bags out of reach for many. Fortunately (for us), most service members on damn near broke on the 14th and 29th (I know…because I usually was) – meaning, there are plenty of lower priced tactical packs and GORUCK alternatives available for them to get the job done at a lower (actually affordable) price point.
Before we get to the best alternatives to the GORUCK GR1, GR2, and GR3, let's review the staples of the GORUCK line to understand tactical backpacks a bit better.
---
GORUCK GR1: 21L & 26L, $395
Compact size, ready for everyday life. The original GORUCK backpack. Built tough in 21L and 26L sizes, made in the US, tested to carry at least 400lbs., and guaranteed for life. In the non-tactical world – a great everyday carry backpack with focus on small size and organization. $395.
---
GORUCK GR2: 34L & 40L, $495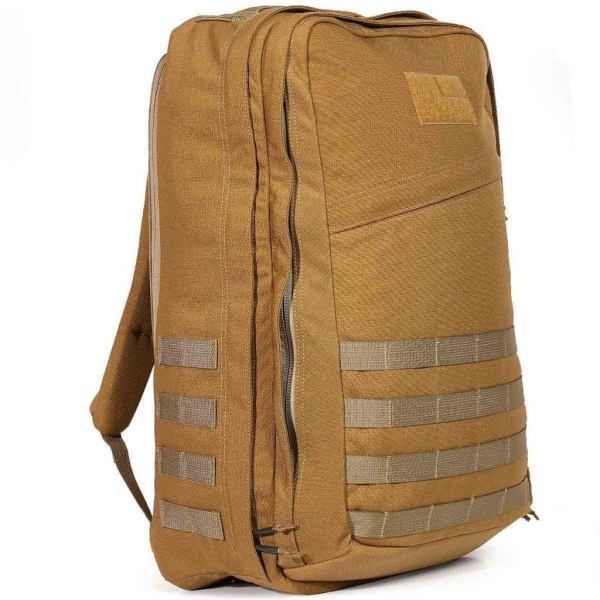 Versatility and Organization. A travel ready backpack in sizes of 34L and 40L that is perfect for travel ranging from a weekend to a few weeks. The pack has great, yet simple organization, and rugged build and materials sturdy enough to handle at least 450lbs loads. A durable pack that's great out of the box. $495.
---
GORUCK GR3: 45L, $545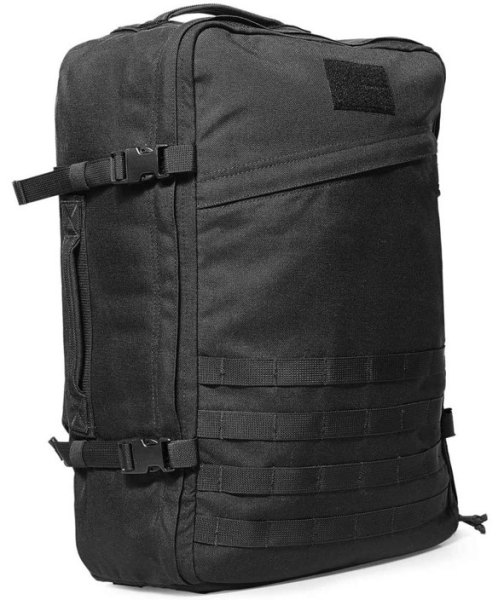 A Gear Dumpster that Hikes Well. The "long term travel" option coming in a single 45L size. This pack has a more "slick" interior, with fewer pockets than the 37L GR2 but more usable space to pack gear in and organize as you wish. Built to the 450lbs load standard of GORUCK with heavy duty construction and extremely durable materials. This has been my travel pack for the last 9 months and proven itself well. This bag is essentially a gear dumpster that pairs well with packing cubes or other pouches for organization. $545
(Check out our GORUCK GR3 Review)
What differentiates GORUCK packs from "regular" backpacks?
The SCARS warranty – where most warranties cover "materials and workmanship" the SCARS warranty covers damn near everything
Marketing – compared to mystery ranch, Eberlstock, and Spec Ops brand – which all make insanely great packs – you probably know more about GORUCK's "Special Forces roots", and you've likely seen them in the ad section of your Facebook feed. That's marketing, telling you about GORUCK's DNA…and that definitely pumps up the price.
The GORUCK Challenges – not only serve as an observable proving ground for the packs, it also builds a fan base that adamantly supports the bag in the future, which is exactly why you know about GORUCK.
I want to emphasize that reason #1 (durability) is the only reason you should care about. Any respectable tactical pack has either gone through extended use by troops on the ground in a crappy place, or is tested routinely and has a good feedback loop with hard users (i.e., special operations forces, firefighters, hunters, etc.).
Testing by hard users should be part of the evolution of any good tactical pack and not a luxury you should pay extra for. If you're not sure about a brand's cred and use, look up their story and look at the profiles for most of the reviewers of the bags.
Now that we know what makes GORUCK awesome, let's list out what any good GORUCK alternative should have
What makes a good tactical backpack?
Durability
Durability is GORUCK's selling point and the main concern in tactical backpacks for two reasons:
1) The military is filled with cheap bastards too stingy to buy the same thing twice (I know, I was one of them), so getting something that won't break is a good way to save money in the future
2) True tactical gear needs to be relied upon to not break in high intensity situations, like having a strap bust halfway through a week long mission or a zipper break just before (or during) a raid. Durability doesn't just mean lasting forever, it means performing as expected every time, especially in high stress conditions.
Simplicity
The more moving pieces a pack has, the more opportunities it has to break. For this reason, simplicity, using as few moving bits as possible, is essential in design and guarantees a longer useful life for a tactical pack. Those space age cloths and uber cool bits and pieces may be fun to show off, but they're one more thing that can go wrong if they haven't been well tested.
Reliable tactical backpacks keep it simple, with lots of plain Cordura nylon, repurposed nylon cargo straps, fat zippers that still function when covered in sand and grime, and heavy duty plastic hardware…and nothing else. Keep it simple. Keep it reliable.
Comfort Under Hard and Extended use
Unlike every day comfort, comfort under hard use comes with a compromise. Whereas everyday use gear aims to be comfortable all of the time (which usually means in light use conditions), tactical backpacks are designed to feel comfortable enough to avoid distracting you after using them for 18 hours straight with 60lbs.
That kind of comfort requires more durable and resilient materials that seem uncomfortable at first wear, but shine under heavy weight and after hard use. "Hard use gear" will feel more comfortable after heavy, abusive use, taking months to truly break-in. For comfort in a tactical backpack, you sacrifice soft and cuddly but gain the ability to carry loads that regular backpacks just aren't capable of.
Functional, Modular Design
Tactical backpacks have always focused on modular design, allowing the user to add storage capacity or storage for specialty items, such as water bladders, radios, or specialty kit and other "toys". The most commonly recognized and widely spread feature that allows tactical packs to be modular is "MOLLE webbing".
The use of MOLLE webbing can easily be overdone in wannabe tactical packs. In good packs, well placed MOLLE webbing, usually on the bottom, lower front, and sides, can let you take a carry on sized tactical backpack and adapt it for weeks or months on the road while still packing down to carry on size before the flight.
Now that you know what makes a good tactical backpack, and what GORUCK aspires to, let's check out some good GORUCK alternative packs.
---
The GORUCK Alternative List
---
GR1 Alternatives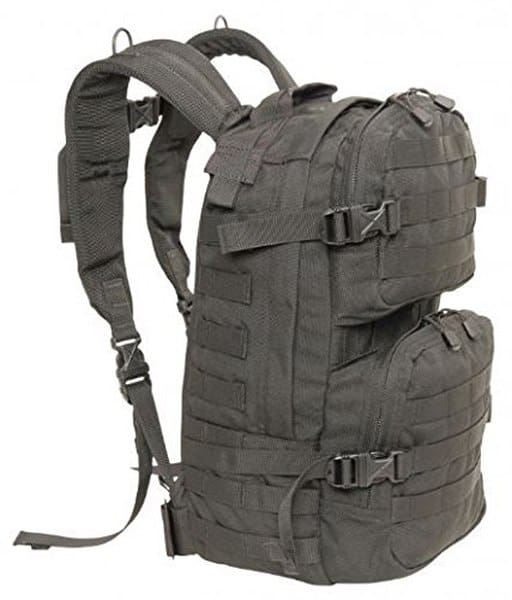 The little brother of the 41L Spec Ops T.H.E., the "EDC" (Everday Carry) version comes in a size comparable to the GR1 with all of the function at a fraction of the price.
1000D Cordura Nylon outer material, heavily padded straps, and heavy duty plastic hardware make this bag an excellent tactical backpack for the price. I used this bag's big brother (the T.H.E. Pack) and predecessor through years of abuse with heavy weight everywhere from combat zones to backcountry gorges rock climbing, and it took it all in stride
100% made in the US and guaranteed for life. If you're looking for a lower priced GORUCK GR1 alternative, the Spec Ops Brand T.H.E. Everyday carry backpack is it.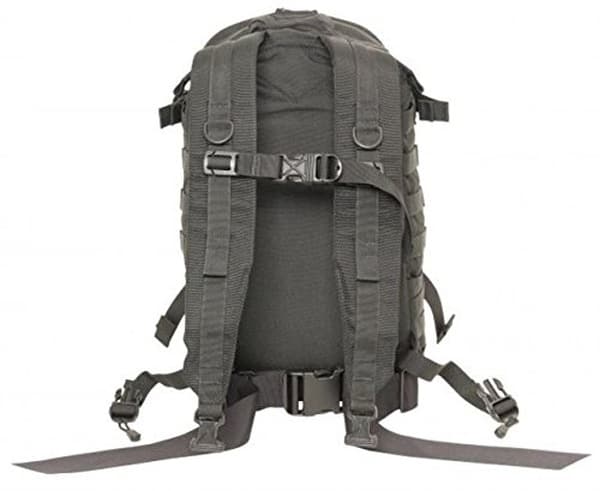 Materials: 1050D Nylon, #10 YKK Zippers
Size: 22 Liters (1376 Cu. In.)
Design: 3 Pocket setup: Main, front bottom, and front top; MOLLE webbing all around for you to add storage as you wish
Details of the Spec Ops "Tactical Hold Everything" Pack
Tough as nails for the price100% Made in the USA
Guaranteed for Life
---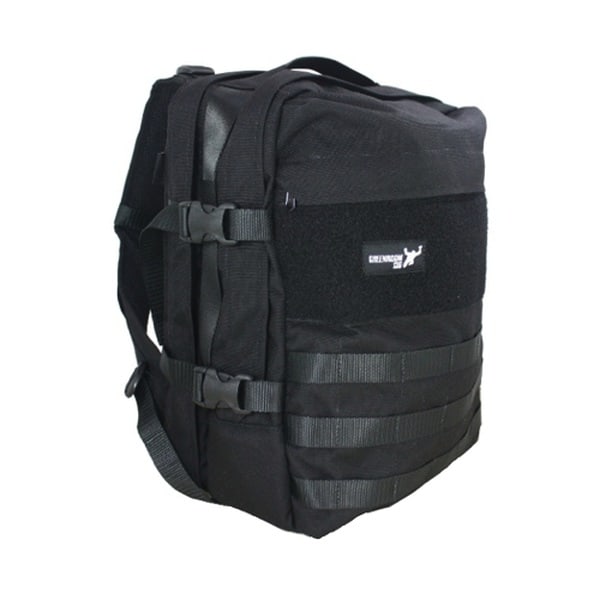 The Greenroom136 Rainmaker isn't a "vetted tactical pack", just one in spirit…but it has a lot of spirit. A small manufacturer out of Malaysia takes an almost intimate approach to producing these durable bags. It may not be suitable for a GORUCK challenge, but its definitely up to survive everyday life. If you're looking for a GORUCK alternative to use on a daily basis, the Rainmaker is another great option.
Abrasaion resistant Cordura on the outer portions, straps reinforced with car seat belt webbing, and simple, practical organization make this bag a steal at its price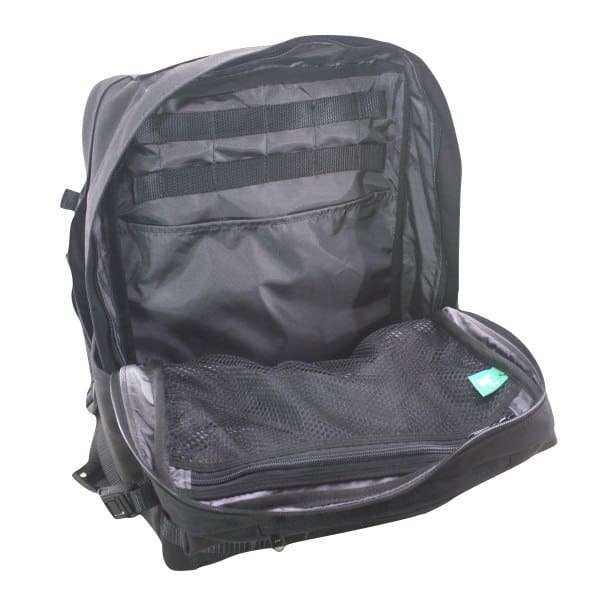 If this manufacturer interests you bt the design doesn't, also consider the Greenroom 136 Genesis
Material: 1000D Cordura Nylon shell, 420D Ripstop Interior. YKK zippers. Straps and handles reinforced with 2″ and 1.5″ nylon safety belts (yup, car seatbelts)
Size: Large: 27L | Medium: 22L
---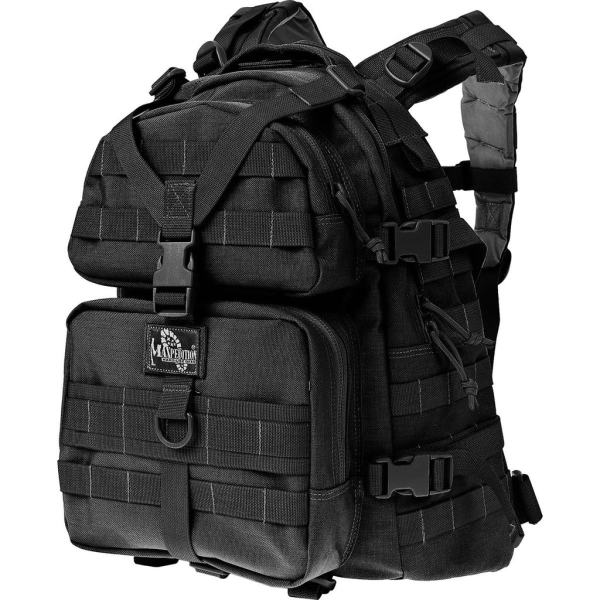 This bag hits all of the requirements on our checklist that GORUCK is known for. A time tested and thoroughly abused small tactical backpack that excels in comfort, keeping the load stabilized, and durability. 1000D Cordura, mil-spec webbing, and reinforced abrasion points make this an everyday carry backpack that will last for years.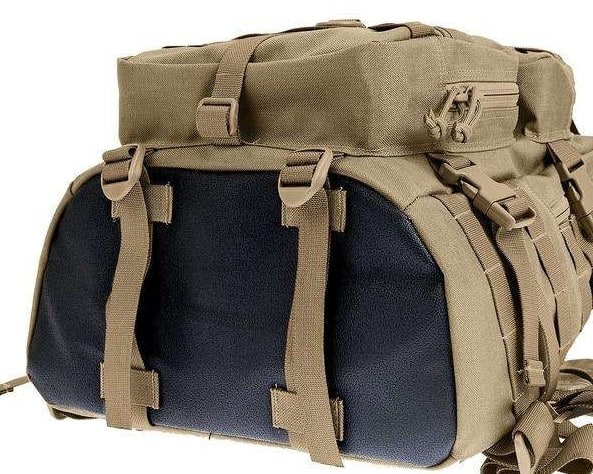 Materials: Teflon coated 1000D ballistic nylon fabric (water and abrasion resistant), YKK zippers, duraflex plastic hardware, high tensile nylon thread stitching,
Size: 1400 Cu. In., 23L
Weight: 3.4lbs
Take a look at these other everyday carry Maxpedition options that are tough as nails and available on the cheap…relatively…
The 23L Maxpedition Falcon II, $180 on Maxpedition.com, $121 on Amazon.com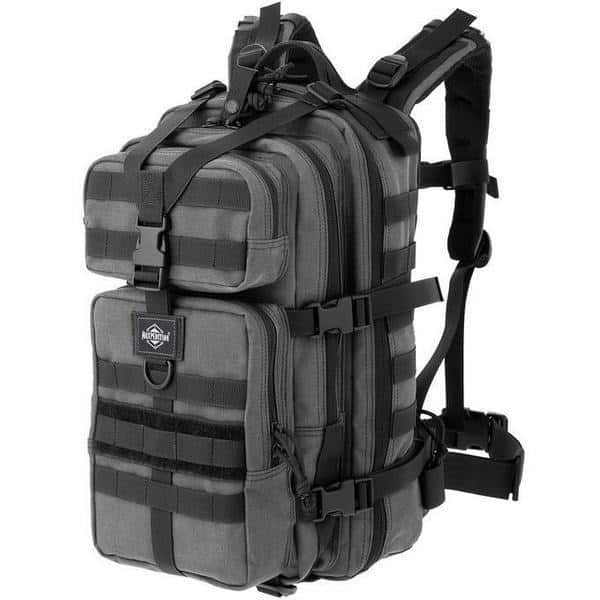 The 23L Maxpedition Riftcore, $219 on Maxpedition.com, $145 on Amazon.com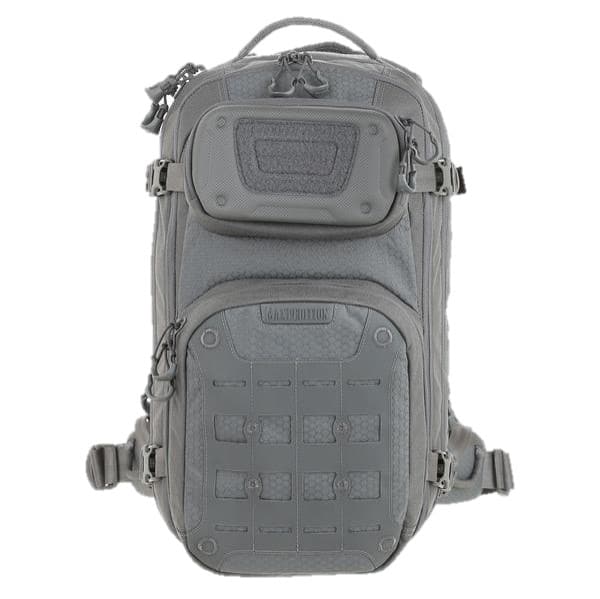 This backpack is the equivalent of the store brand items available at yoru grocery store. Its a little plain, its honestly not as awesome (or so we assume), but it will absolutely get the job done at a fraction of the price.
Condor Outdoor produces mostly unbranded packs that duplicate the most popular tactical pack designs and incorporate materials that are "close enough". The result is a pack free of marketing that is arguably worth the money. You'll notice that this bag is a similar, much smaller version of other popular bags.
The material is a little lighter (500D nylon) but it'll get the job done just fine, considering the price.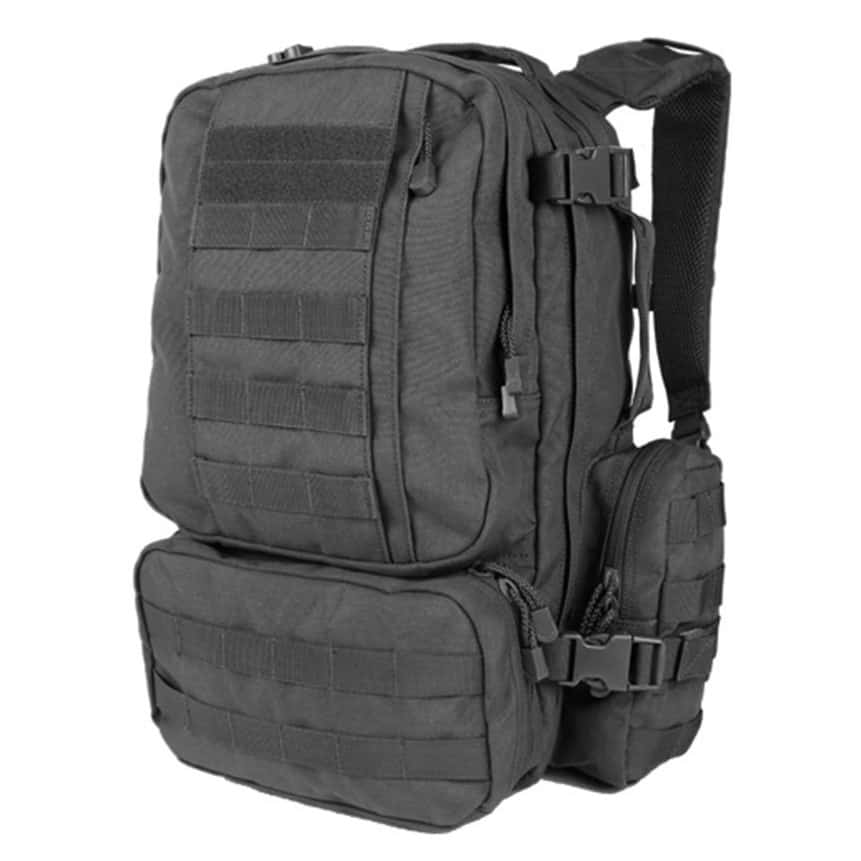 Also Consider the Condor Outdoor Backpacks:
---
GORUCK GR2 Alternatives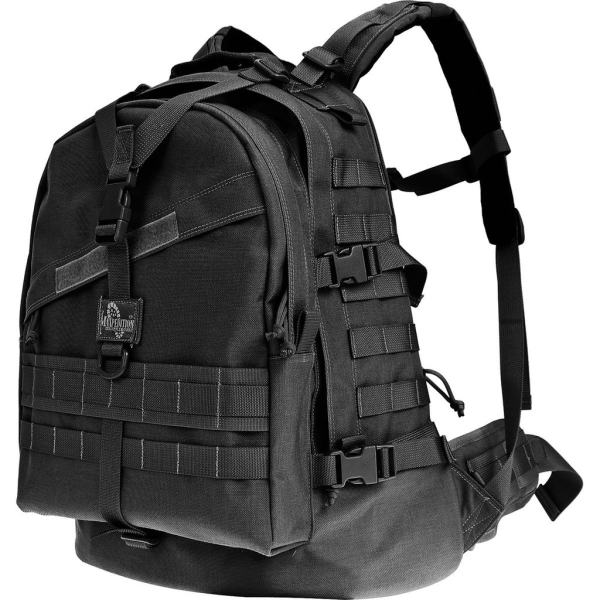 A second GORUCK alternative from Maxpedition, a very reliable brand. Simple 3 day pack design constructed with 1000D materials, mil-spec webbing, abrasion resistant bottom, heavy duty nylon stitching, and well reinforced stress points. The addition of a robust compression system makes this a great candidate for rucking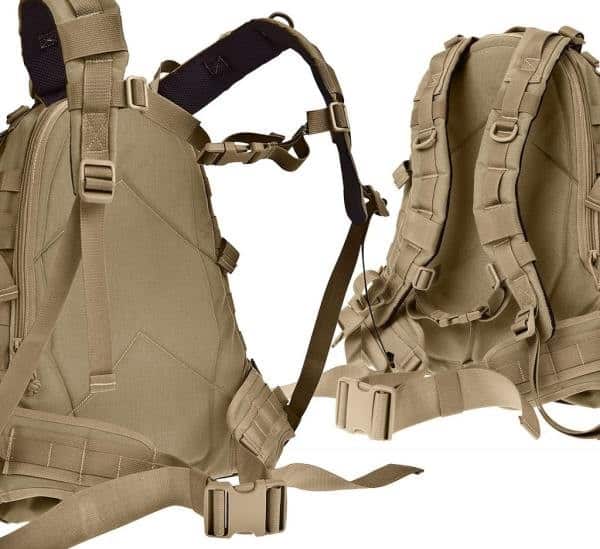 Material: Teflon coated 1000D ballistic nylon fabric (water and abrasion resistant). high tensile nylon thread (stitching), YKK zippers & Duraflex plastic hardware
Size: 37L | 2100 Cu. In.
Weight: 3.7lbs
---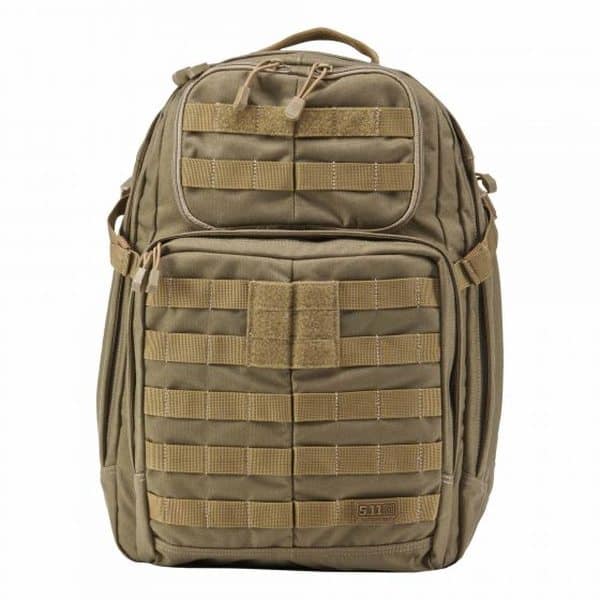 A straight forward, heavy duty 3 day bag with extensive organization that I loved in the GORUCK GR2: pockets, slots, and compartments galore from a trusted brand that provides reliable tactical gear aimed at the law enforcement community. 5.11.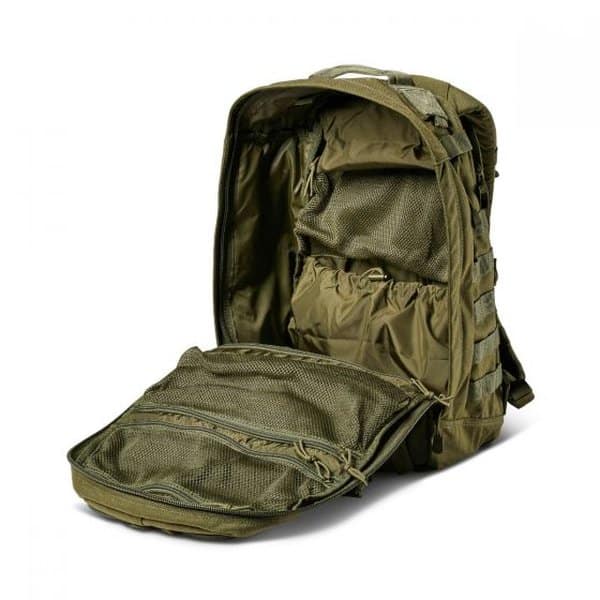 Material: 1050D Nylon with Durable Water Repellent Coating, Self-repairing YKK® zippers
Size: 37L | 2275 Cu. In.
---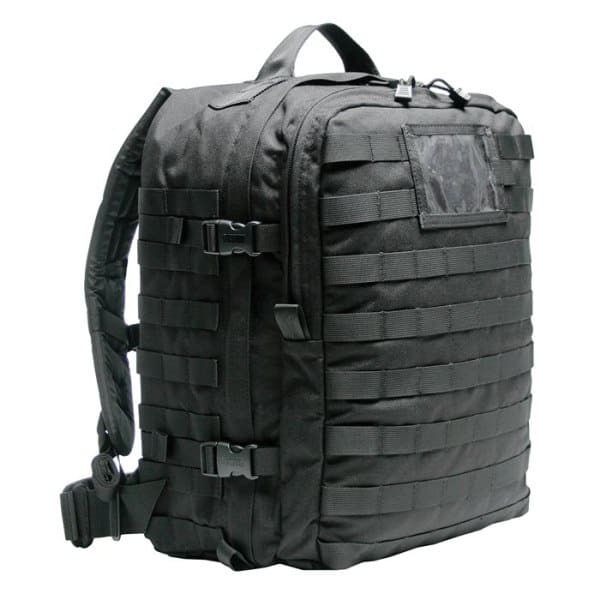 For the crowd interested in the GORUCK GR2 (but not the pricetag), the Blackhawk – Special Operations Medical Backpack is another great option. The GORUCK line is inspired by military medic packs, which is exactly what this pack is, a medic pack. Except, this pack comes at an extremely reasonable price.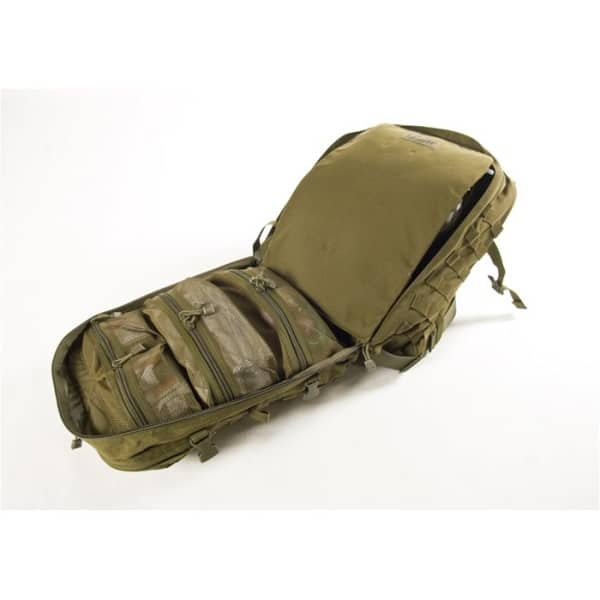 The pack's boxy style with an open flat ("clamshell") design that makes all of the cargo accessible (like in the GR2 and GR3). Iinternal panel pockets keep things organized without packing cubes. Heavily padded shoulder straps, 1000D nylon, and heavy duty stitching backup the functionality with durability make this pack hard to beat at a price of $150
Materials: 1000D Cordura Nylon, YKK Zippers
Size: 36L | 2225 Cu. In.
---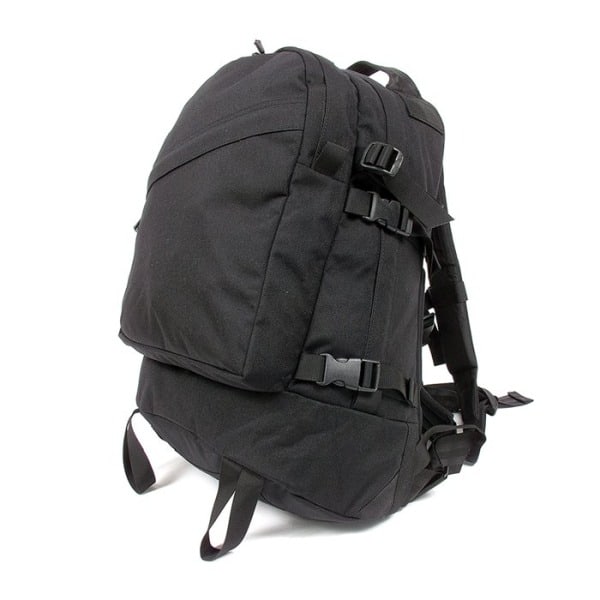 A simple, looking backpack with ample durability and a great reputation. Alow key legend with combat veterans. Google pictures from Iraq and Afghanistan, and you'll no doubt see this pack on countless dirty, grimy Marines and soldiers…and many of them still have this pack today. 1000D Cordura Nylon and a solid pedigree and history make this a good GORUCK GR2 alternative.
1000D outer, mil-spec heavy duty plastic hardware, with reinforced drag handle and stress points. Also, the pack's slick look and lack of MOLLE webbing has a much less tactical look than the clickbait backpacks on Amazon.
For $89, this is another solid, reliable, great value GORUCK alternative
Price: $144 on Blackhawk website, $89 on Amazon.com
Materials: 1000D Nylon, YKK Zippers
Size: 37 Liters | 2000 Cu. In.
---
GORUCK GR3 Alternatives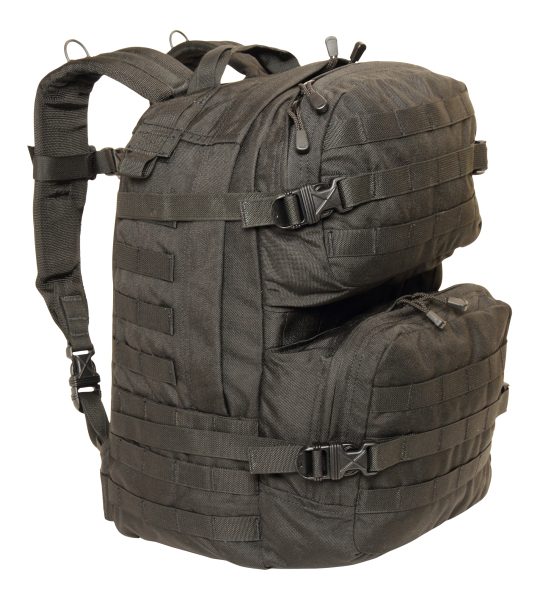 An unsung hero of the tactical backpack market. At $140 (on Amazon), this pack – that is guaranteed for life, made in the US, and durably constructed from 1000D Cordura, fat #10 YKK zippers, and heavy duty plastic hardware – is arguably the best tactical backpack you can get for under $150 and the perfect GORUCK GR3 or GR2 alternative.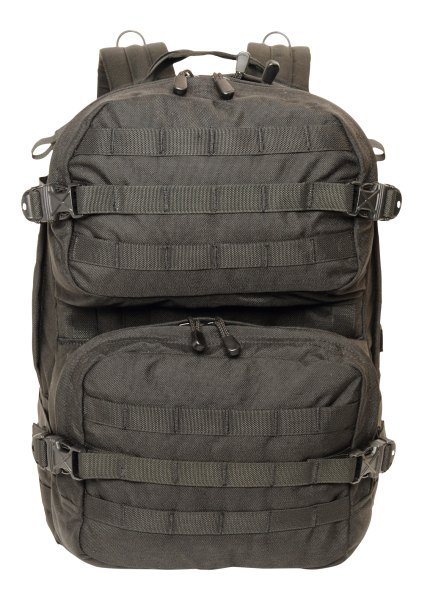 I've owned this pack for roughly 15 years…I think? Its been to war a couple times, tons of climbing trips, lots of flights, and several runs with iron plates in it. Through it all not a single stitch has popped, and not a single hole has abraded through. The Spec Ops Brand T.H.E. has a lifetime guarantee, but I bet you won't need it. Daily life or GORUCK challenge, this bag can take it.
Material: 1000D Cordura Nylon, #10 YKK Zippers
Size: 41L | 2500 Cu. In.
Front and side MOLLE webbing
Removable rigid back panel
Top opening
Single Inner Mesh Pokcet
Double Layer Pack Top eliminates stress failure associated with excessive use of carry/drag handle.
Extra Padded shoulder straps support heavy weight well, making it a great, low cost GORUCK alternative
100% Made in the USA
Guaranteed for Life
Over 250,000 packs and not a single pack returned with harness failure
---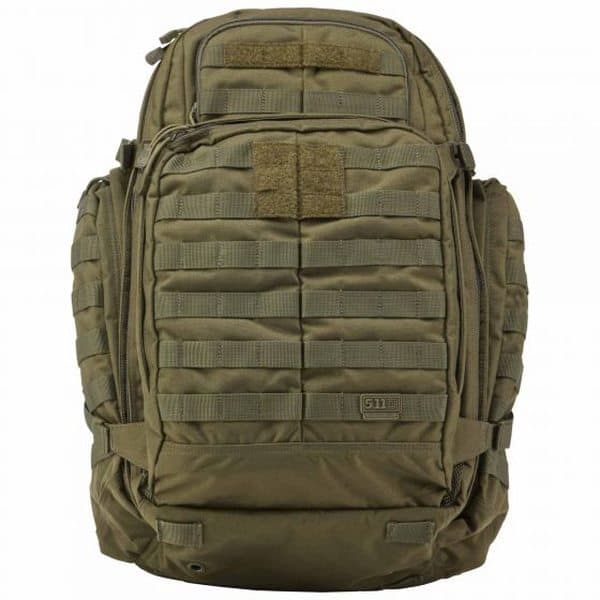 A tough bag with ample storage and organization at a great price, 1050D Nylon, heavy duty hardware, and lots of space make this a great tactical backpack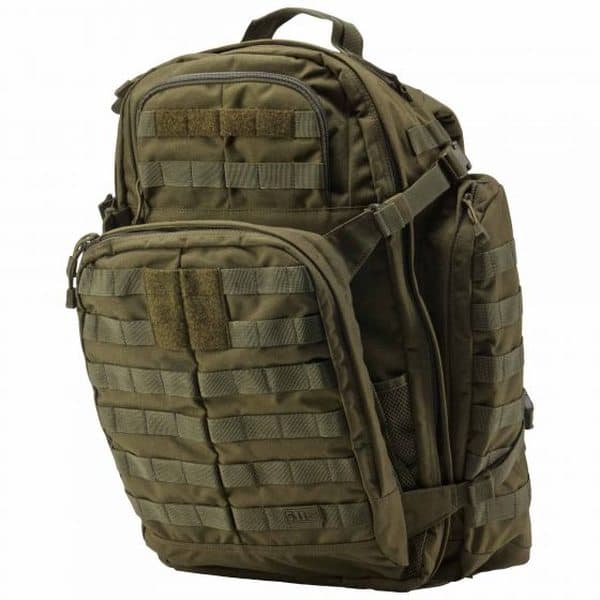 ---
Don't see anything that catches your eye? Then check out our full list of the best tactical backpacks for travel and everyday use for a full list of durable, great priced tactical backpacks and GORUCK alternatives.

More Great Reads…
If you're still looking for the perfect, tough backpack for travel and adventure, read our list of the 9 Best Backpacks for Rucking.