Baseball hats are a classic look for Americans, functional for keeping the sun out of your eyes on a day out or at a ball game. However, heavy wear of baseball caps in by military on combat deployments has led to a whole new, more practical evolution of the baseball hat – the "tac hat." Among them, the GORUCK hat has taken the prize as my favorite for cut, practicality, and durability. In this GORUCK Tac Hat review, I'll share why this simple yet tough hat stays clipped to my bag in all my travels.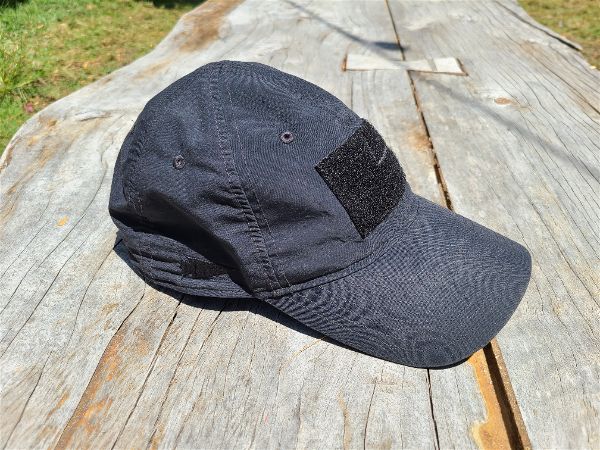 Note: This article contains affiliate links

—————————————-
A GOOD BASEBALL CAP: AN ESSENTIAL ACCESSORY FOR TRAVEL THAT'S HARD TO FIND
For the past 3 years I've been traveling, chasing eternal summer around the equator. From Ecuador and Colombia, to Sri Lanka, the Philippines, and Indonesia, most of the destinations I've been lucky enough to call temporary homes have two things in common – sun and heat.
Sunglasses only get you so far when you're trekking along the equator – a good hat is essential. But I learned the hard way before, not all hats are made equal.
Some hats get the job done, but (let's be honest) are too ridiculous for daily wear – like fisherman's hats and boonie hats.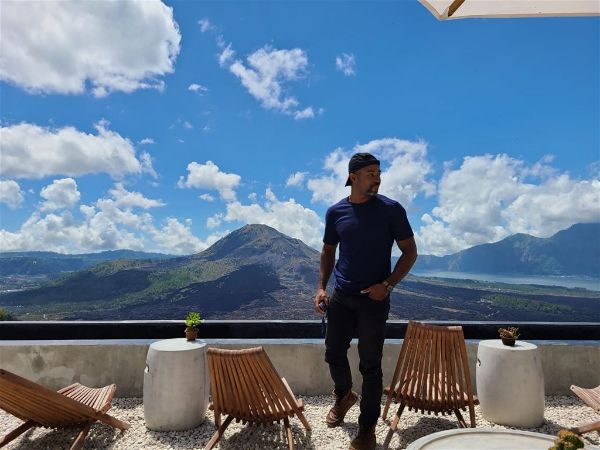 Other options, like most baseball hats, could work, but aren't practical for an active lifestyle. The "flat brim" trucker hat sits high on the head and flies off with the wind on a motorbike. Other hats are made of uncomfortably heavy cotton or other materials that don't breath and soak up sweat in the heat.
Last, some baseball caps have that fit and feel, but lose their elasticity and fall apart over months of wear. I'd been through 4 hats before finally opting for the new GORUCK hat. For me, buying once and never again, thanks to durability and performance, is important to me – I found out the hard way replacing a good hat on the road is tough.
Plus, I'd owned the previous edition of GORUCK's Tough hat, and loved it.
So, I had the Tac Hat shipped to me on Bali from the states. Excellent choice.
—————————————-
THE GORUCK TAC HAT: A PERFECT HAT FOR ADVENTUROUS TRAVEL AND DAILY WEAR
Baseball hats have the potential to be the perfect hat for pretty much anything – as we found out in the Middle East. Upgrade a few points for durability and functioning in the heat, and a "tactical hat" or "tac hat" is born.
The low profile design stays put on your head, even with gusts of wind.
The long visor does a great job of shielding the sun from your eyes, whether you're shooting or just enjoying a great view.
The tough yet lightweight fabric is breathable and actually keeps your head cool and dry, even while its completely covered. If you are sweating profusely, the hat dries quickly.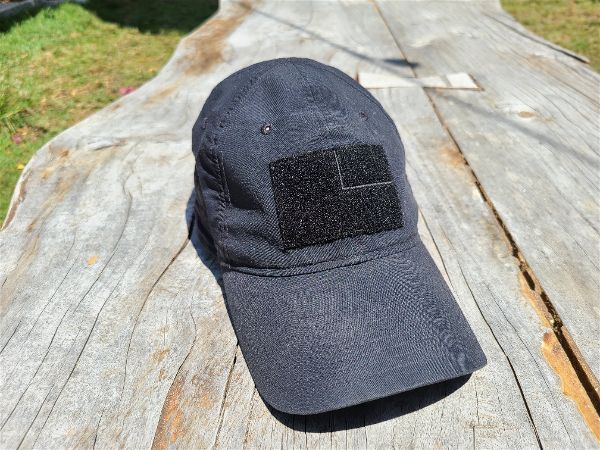 The adjustable Velcro back actually has really good Velcro, that works just as well now (4 months later) as it did brand new. The size can be adjusted quickly, but the strap is secure enough to clip to my bag without worries of losing it.
And the aesthetic, if you're into old school "rounded bill" wear the way you commonly see old baseball players and special operations soldiers wearing their hats, is a casual versatile look that you can get away with anywhere in the world.
Beyond the design and aesthetic, the build quality of the GORUCK Tac Hat is really good. I break gear and hats more often than I should, and the tac hat hasn't even popped a stitch. Additionally, there is no elastic anywhere to wear out and no plastic (other than the visor) to break. Last, if you are abusive enough to break something on this hat, the tac hat is covered by GORUCK's SCARS Lifetime guarantee to be repaired or replaced for life.
All of this at $35 is hard to beat.
—————————————-
QUICK VERDICT ON THE GORUCK HAT: A FUNCTIONAL, TOUGH, WEARABLE TRAVEL HAT
If you like baseball caps with a "rolled bill" fit and wear them for functional reasons, just as much as casual, you can't go wrong with the GORUCK Hat.
Breathable, lightweight materials, tough stitching, and a contoured fit make it an easy to wear, functional hat that will last – through travels, workouts, treks, and just comforting your skull in daily life.
I highly recommend the Tac-Hat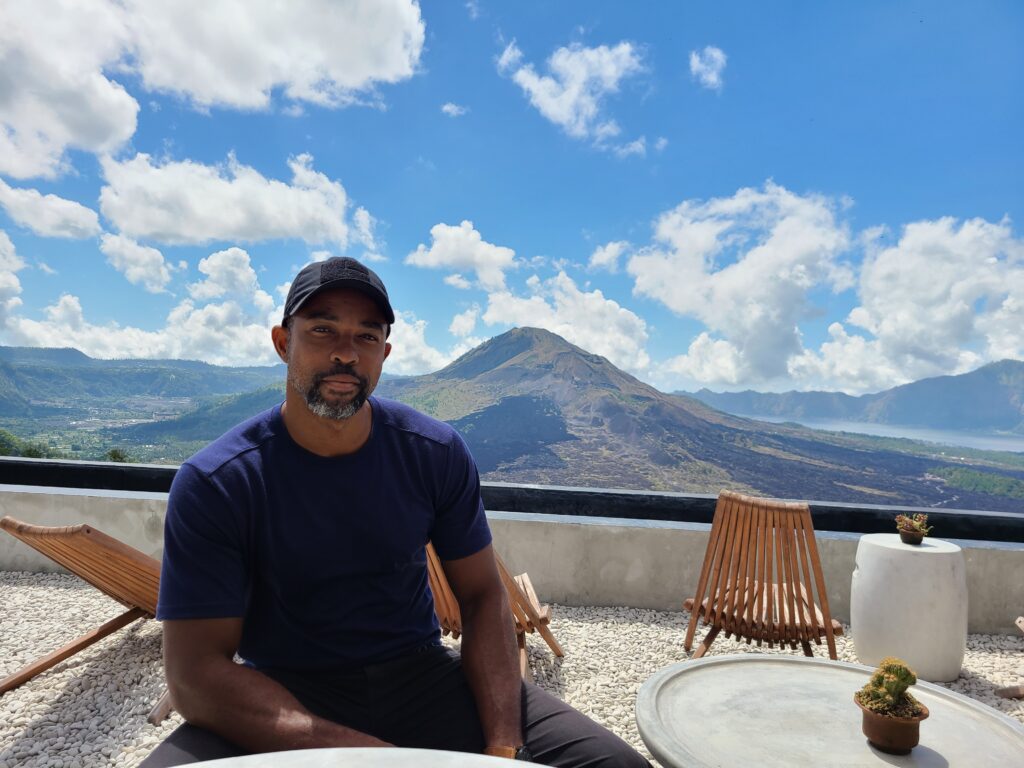 —————————————-
PROS & CONS OF THE GORUCK TAC HAT
| | |
| --- | --- |
| PROS | CONS |
| Low profile, head hugging, functional fit great for activewear – cycling, workouts, trekking | Low profile, "rolled bill" fit won't appeal to the "flat brim" crowd |
| Visor length and shape block the sun very well | Blank Velcro flag patch may be too "tacticool" for some |
| Low profile and natural contour fit well under headphones and helmets | |
| Lightweight, breathable fabric feels light on the head, even in the heat | |
| Tough build – materials and stitching – make this a hat that I trust to last | |
| GORUCK SCARS lifetime guarantee | |
| "Low profile" & muted aesthetic make the tac hat easy to wear casually | |
—————————————-
QUICK RATING OF THE GORUCK TAC HAT
GORUCK TAC HAT QUICK RATING

~$25

Read on to discover more about my experience with the GORUCK Sandbag.

Or, visit GORUCK to see available options before they sell out.

OVERALL

5/5




VALUE: At $35, the hat is worth it. More expensive than cheaper hats but more comfortable, functional, and durable – 5/5




5/5

MATERIALS: The Cordura nylon and elastane blend is lightweight, breathable, and tough. Great pick 5/5




5/5

CONSTRUCTION: Heavily stitched, expect no issues. Six panel design contours well and comfortably 5/5




5/5

DESIGN, AESTHETIC, AND FUNCTION: Very neutral look is low key without being too "tacticool" as long as you don't mind the Velcro flag patch 4/5




4/5

DURABILITY | RELIABILITY: No issues in months of hard use, the Velcro is performing through dirt, sand, and sweat, and the hat is backed by the SCARS lifetime guarantee




5/5

WHAT IF THE GORUCK TAC HAT IS SOLD OUT?
The GORUCK Tac Hat is commonly sold out (I waited 6 months to order mine) but worth the wait. However, what if you're like me and need to hit the road soon?
Aim for a hat with lightweight, breathable fabric, with minimal elastic (that will wear out). Stay away from cotton. Also, stay away from synthetics that are too thick if you'll be living in the heat. Ensure there is no button on top, a contoured fit, and an adjustable Velcro back closure for best fit and lifetime.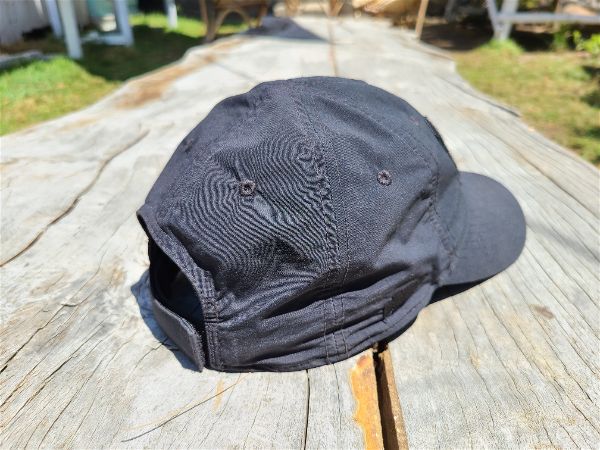 Look closely as most of the "tac hats" sold are cotton and make A TON of difference in the heat – collecting sweat, fading, tearing, and accumulating that "salt ring."
If you can wait, I recommend waiting it out for the next batch produced by GORUCK – this hat is a solid find.

FULL REVIEW OF THE GORUCK TAC HAT
I haven't been back to the US in over two years (too busy traveling) and finding a solid, adventure worthy hat for daily wear and workouts too proved tough. After lots of hassle, I finally had the GORUCK tac hat delivered – and it was worth the wait.
A few months in and this hat is proving to be comfortable, functional, and tough. Everything I needed.
MY EXPERIENCE: A GOOD HAT IS INVALUABLE WHEN TRAVELING AND HARD TO FIND
"Daily life" as a traveler over the past year has included exploring Bali by surfboard and motorbike, and bouncing between the 17,000+ islands. All of that time between volcanoes and beaches adds up to A LOT of sunshine and humidity.
From runs, to workouts, the hat performs well thanks to its lightweight fabric, contoured shape, and low profile.

AN 8 MILE RUN 90 DEGREE HEAT WITH THE TAC HAT
On the island I'm hiding on now (not Bali) I ran 8 miles in 90 degree heat to test the GORUCK Ballistic Trainer shoes and took the tac hat for a measure of comfort. In the midday heat, so hot that the locals were hiding, the long, well shaped visor kept the sun out of my eyes without suffocating my head. Over the 8 miles, I only felt the need to take the hat off once to let my head breathe – that's impressive. At no point did the hat feel wet, thanks to the quick dry nature of the combo nylon-elastane fabric
The same applies to normal workouts – whether sandbag training, calisthenics, or Crossfit.
The Tac Hat is awesome because the contoured shape makes it stay put, even through explosive movements and running, while feeling lightweight enough to not be cumbersome
DAILY WEAR: FITS UNDER HELMETS AND HEADPHONES

Daily life on Bali, adventuring or not, happens by motorbike, and as one of those weird digital nomad types, I do a lot of my work in coffee shops and coworking spaces with headphones on.
Through all of this, I really have a bad habit of wearing hats. Luckily, the Tac Hat handles it well.
The low profile and contoured fit and no button on top (like regular "ball caps") allows the Tac Hat to fit unnoticeably under helmets and headphones alike. Meaning, I hardly every take the hat off – from motorbiking to working – for better or for worse.
THE AESTHETIC: LOOKS AMERICAN AND SLIGHTLY TACTICOOL, BUT NEUTRAL ENOUGH THAT I LIKE IT

Baseball caps are quintessentially American. I am ok with that. In that same note, the Tac Hat has a very "American" look to it, thanks to the contour and cut. I am perfectly fine with that as the neutral-ness of the hat – color, cut, lack of branding – is such that it doesn't really matter. Just looks like a great, worn in hat with a lot of stories.
The GORUCK insignia is so subtle and muted that it actually adds character while being far from ostentatious.
Last is the Velcro flag patch. This patch is, once again, so subtle that it makes almost no difference. If someone is looking closely and knows the origin, then yes, it does look a little "tacticool," but the rest of the design is so neutral, so understated, and so functional that I don't mind it for daily wear.
Plus, the Velcro patch can be fun. I keep a flag patch for California in my bag and slap it on in new countries as a talking piece to meet new people. Here in Indonesia, "where you from?" is a common question, so I just point at the hat and smile. Otherwise, when I'd prefer to be the grey man, I strip it off and I just have a normal, nice hat.
Note: If you're looking for a good hat (and this is an excellent hat, hence why it keeps selling out) but the Velcro patch is a turnoff, hop on amazon and buy a patch that fits your personality (the California flag, and a patch of backpacker fit mind) and have it permanently stitched on. I did that with the old tac hat and it was so great – functional hat with a little character and a more subtle aesthetic – that it was stolen, twice!
The bottom line: The subtle features of this hat make it equally great for daily life, an active lifestyle, and travel, while looking so neutral and feeling so comfortable you'll hardly notice its there.

WHY THE GORUCK TAC HAT
Fits under helmets and headphones
Light stretch that won't blow out with time
Tough yet lightweight fabric is breathable and almost unnoticeable
Rolls up and fits into pocket easily
Lifetime guarantee through GORUCK SCARS Lifetime Guarantee program
Neutral look makes for very versatile wear
Handles daily life, workouts, travel, and adventure equally well
Doesn't collect sweat and feel confining like other hats
Has a better contour and form fit than other hats

CATEGORY BY CATEGORY REVIEW OF THE GORUCK TAC HAT
—————————————-

FEATURES
No top button
Breathable, durable, quick dry material
Vent holes
Adjustable backstrap – heavy duty Velcro
Velcro flag patch
6 panel construction for perfectly contoured shape
Low profile fit "Shooter cut" is designed for functional wear and under helmets and headphones
Lifetime guarantee via the GORUCK SCARS program

DESIGN
Six panel construction give a naturally contoured shape
No top button, makes wear under heaphones and helmets easy
Brim is naturally curved (not flat) to effectively block the sun
Adjustable Velcro fastened backing easily and quickly adjusts, and the Velcro functions through grime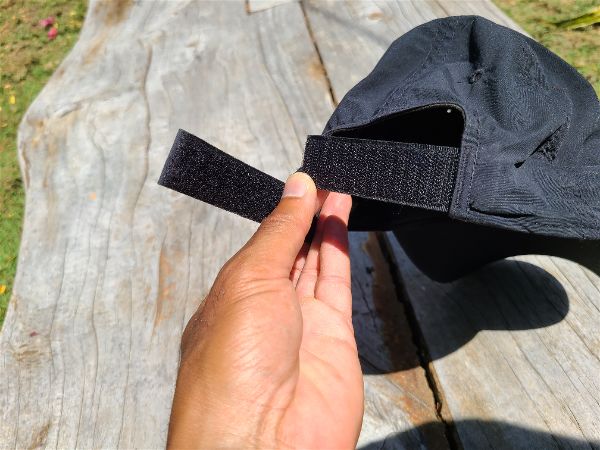 Vent holes on all panels of hat
Slightly stretchy Cordura nylon – elastane combo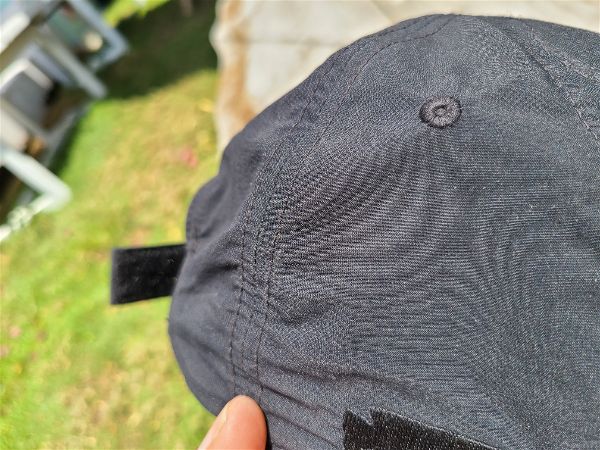 Low profile GORUCK branding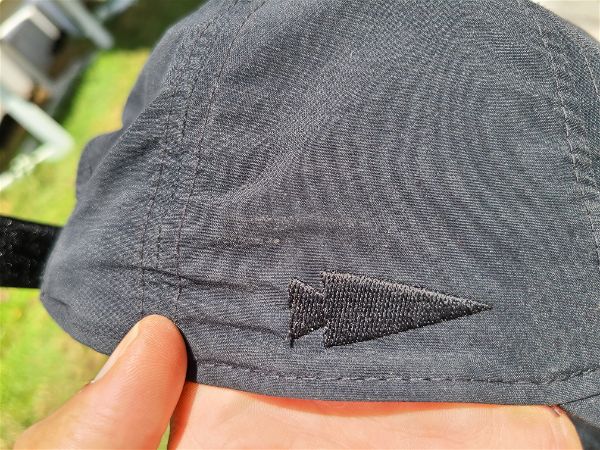 Velcro flag patch for removable patch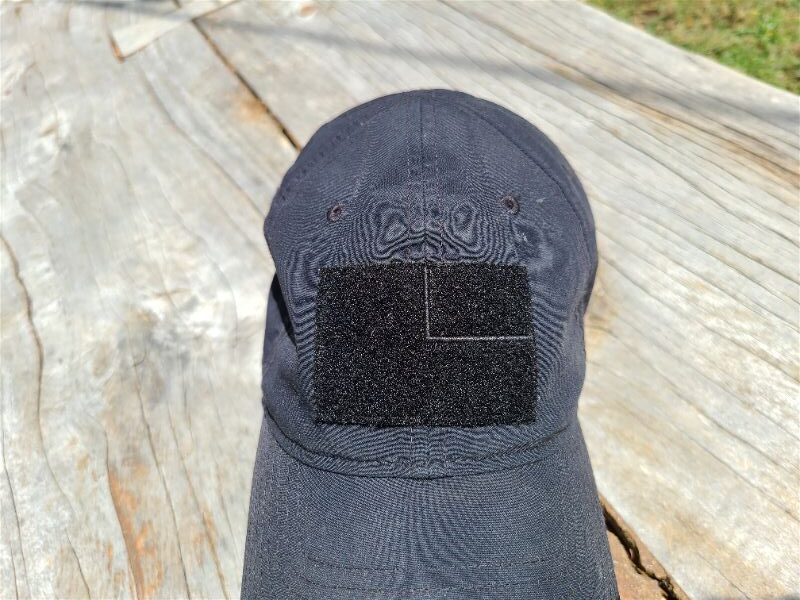 An all-around solid hat ready for adventures and an active lifestyle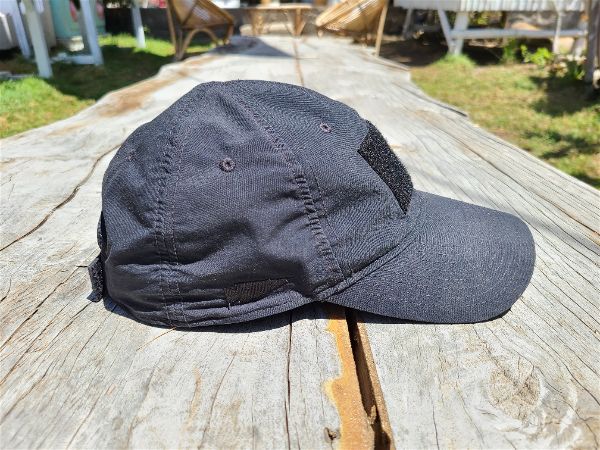 QUALITY
The GORUCK Tac Hat is extremely high quality, thanks to selection of durable materials, and heavy duty nylon stitching that holds it together. Here in Indonesia, the blazing sun, the heat, and the adventures seem to bleach and break gear, including three hats. Stitching falls apart, plastic clasps break, fabric tears, and the sun full on bleaches material. The quality of the GORUCK Tac Hat has made it stand up to those conditions with no issues.
Additionally, the functional bits that make it so that I often forget I'm wearing the hat are what make it stand out as a very high quality hat.
VALUE
At $25, this hat is priced at average for the market, but delivers far more function, comfort, and durability. Hot or cold, workouts or beers at the bar, wherever I've been this hat has performed and it is outlasting the others I've abused to the point of failure (literally).
The GORUCK Tac Hat is well worth a $25 investment.

—————————————-
THE TAC HAT COMPARED TO YOUR NORMAL BASEBALL HAT
Compared to a normal baseball hat, the GORUCK Tac Hat is:
More breathable
Lighter wet
Contoured to the head
Lower profile
Designed not to be worn with a flat bill

FINAL VERDICT ON THE GORUCK TAC HAT: WORTH THE MONEY, HIGHLY RECOMMENDED
The GORUCK Tac Hat is foremost, functional and comfortable for keeping your head cool and the sun out of your eyes during anything active, without worry of the hat slipping off your head.
Beneath the function and comfort, this hat is durable and tough enough that once you break it in, you won't have to worry about replacing it.
If you travel, adventure, or just like getting outside and moving around, and you need a functional hat to look good and stay cool, I highly recommend the GORUCK Tac Hat


GORUCK TAC HAT FAQ'S
What is a tac hat?

A "tac hat" is a baseball hat adapted for wear in combat environments, with a more low profile cut, more durability, a more functional design, and design to be worn under helmets and headphones.

Why do tactical hats have Velcro on top?

The Velcro patch on top of many tactical hats is for IR "glint tape," an infrared light reflecting patch that illuminates brightly (thanks to reflected light) when viewed through night vision. The patch on top makes soldiers on the ground more visible to assets overhead (planes, drones) allowing them to be identified as friendly forces to coordinate or deconflict missions.