A good pair of hiking shoes should be light enough to be comfortable, durable enough to survive your brand of adventure, and fit in a way that they don't damage your feet (bruising, "hotspots", or blisters) on long walks. For the best hiking boots, you never know they're there.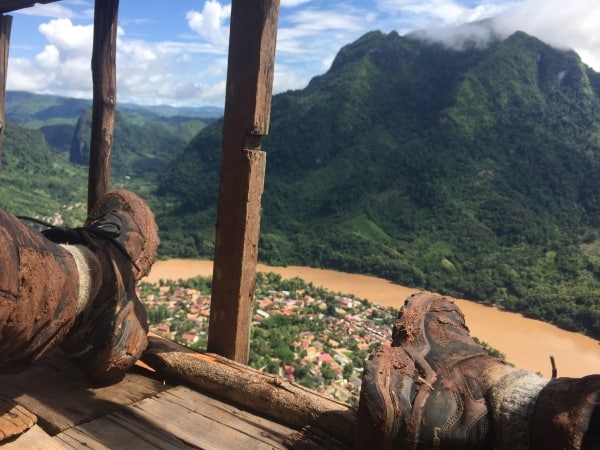 ---
Keep in mind that each person's feet are different, so despite the fact that a boot may have great technical specifications (e.g., waterproofing, durable materials, well reviewed) it may not be suitable for your foot and that is fine. Some shoes fit a wider range of feet than others while other brands cater to a specific type of foot (e.g., wide, flat, toned, etc.)
Also keep in mind that some boots are good for most circumstances and but no boot is good for every circumstance (e.g., deserts, cold weather, tropical jungle, etc.)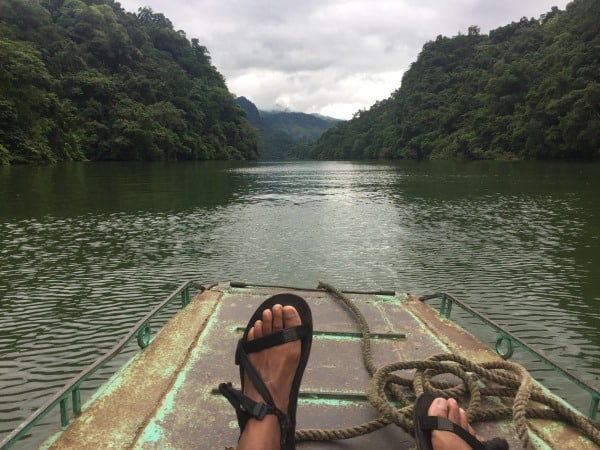 How to Test Your Shoes
Walk down an incline to ensure your toes don't touch the front of the shoe. If your toes touch the front, this will turn into bruised toes on long hikes
Walk up an incline to ensure the heel cup stays hugging your heel to ensure the shoes will stay comfortable without blisters while you stay surefooted
Run in the shoes and pay attention to any movement in the shoe that creates extra friction. Any sliding or friction will turn into hotspots and blisters later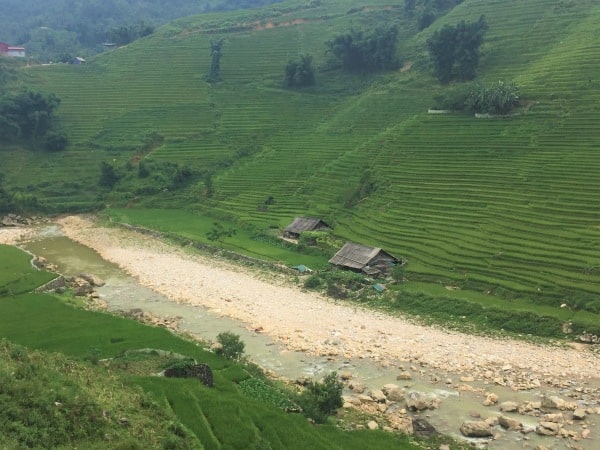 Assess your footwear in the following areas.
Fit: width, distance from the tip of the toe to the end of the boot, how well the heel cup hugs your foot
Personal Fit: does the shoe feel comfortable? Or are you forcing it?
Durability of Materials: Uppers, soles, glues, and likely failure points
Weight: Ounces make a difference after thousands of steps
Customer Service: The brand and retailer customer service matter
Reviews: Consider these a look into the future. Look for reviews on the retailer's site as well as independent reviews
Fit: Ensure that when walking down a decline, your toes do not touch the front of the shoe (this can bruise your toes after a few miles), and keep your heel cupped in place to avoid your foot from sliding and risking hotspots/blisters
Personal Fit: due to the fact that each person's feet are shaped a bit differently than everyone els's, some shoes just may not fit the shape of your feet, and conseqently will cause too much friction in certain spots and create hotspots or blisters. So, always break in your shoes or at least test them out for hotspots – this is why I usually buy shoes from REI so I have a year to "test the shoes" according to their 1 year warranty. My personal favorite for purchasing boots is REI because of their one year, no questions asked guarantee.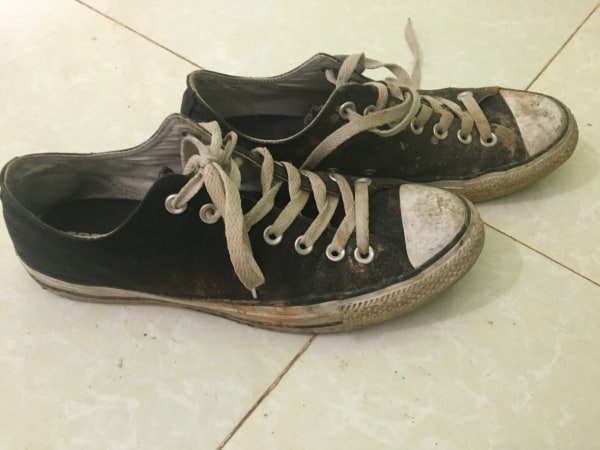 Durable materials & durable construction: Leather or high denier nylon (e.g., 1000D Cordura Nylon) uppers and a durable rubber outsole designed from a reputable or proprietary rubber. For example, vibram soles are great, last a while, and have great grip and my current hiking shoes have an adapted rock climbing shoe rubber called "SEAL rubber". If these pieces are put together in a high quality way, you should have a shoe that will outlast your adventure
Test the construction of your shoes by examining the seems and pulling apart (lightly) to see how well put together the whole shoe/boot is.
Rules of thumb on construction:
The fewer pieces there are, the less likely things will go wrong
Glue wears out eventually, so if the pieces are sewn together that's better
Weight: A single ounce extra on your feet makes a lot of difference when you're taking thousands of steps over uneven terrain, so prioritize weight in your shoes. The "right" weight depends on your preference, body type, and how mch yo need to prioritize durability and druable materials…but when comparing boots, absolutely compare weights
Customer service, company support, and company reputation: I love REI as a retailer and give them way too much money for these reasons. They sell good gear that they standby with a 1 year, no questions asked warranty and they provide great customer service throughout the process, which makes spending $200 on a pair of boots a less stressful experience. On that same topic, Patagonia is a great company because they produce high quality gear built for purpose, back up their gear, and advocate for environmental issues (no sense having hiking boots if all of the backcountry is gone). Columbia is a family owned company that operates similarly. Oboz is an outdoorsy company built by outdoorsy people for otdoorsy people, stands by their gear and cares about the environment. So, not to be superficial or consumerist but for practical purposes, pay attention to the brand of your boot and the company behind the brand.
Ankle Support: This is preference based but ankle support is another factor you may want to consider, if you are hiking with heavy loads or prone to rolling your ankle. Ankle support is achieved by wearing taller boots ("high-tops") that hold your ankle up, meaning you need less strength or effort to support the load.
Personally, I always go with low top boots as I always use minimalist footwear and believe hiking without the ankle sp
And keep in mind the best hiking boots aren't always "boots". My current "hiking boots" are the Altama OTB Maritime aka the Grunt Style Raid shoe. They're comfortable, durable, lightweight, and fit very well – and double very well as a street shoe, which is what I need as a "onebag" traveler. They don't offer very good ankle support, but that's not what I'm looking for. Before that, I took the Lowa Renegade GTX on my Everest Base Camp hike – prioritizing a cushier sole so that I could walk more miles in a day without my feet getting tired and have more energy left to appreciate the beautiful views in the — so when looking for the "perfect hiking boot" weigh in the activities and exactly what is most important for you to have in a hiking boot
Other Essentials notes for picking shoes
Waterproof or Not Waterproof
Keep in mind, waterproof shoes keep moisture out, but in warm to hot weather they keep it in as well. And in cold weather, wet waterproof shoes take forever to dry.
So, in hot climates, avoid waterproofing. If water is likely to get into your boots (by walking on the beach or stepping in a stream) skip the waterproofing. You'll learn that wet feet aren't that bad, as long as there's a fire to warm you up.
The Importance of Good Socks: Wool is best, synthetic will do, never cotton; medium weight is best for hikes
Socks are nearly as important (in terms of comfort) as which shoes you wear because socks are the closest layer to the skin on your feet and do the best job of managing moisture.
As a rule, avoid cotton socks, and aim for midweight Merino Wool
Cotton socks soak up moisture and keep it close to your skin, instead of wicking it away to dry. As a result, moist feet, blisters, and smelly athlete's foot are more of a risk in cotton socks.
Synthetic hiking socks wick moisture away, keeping your feet comfy and dry, but tend to pick up odors quickly.
Merino wool is the best material for socks. It natural breathes and wicks sweat, keeping your feet dry, and naturally fights odors, letting you wear them longer in "dirtbag circumstances". Avoid rag wool socks for actually walking and hiking because the material is itchier and the stic
In terms of weight, for everyday wear light to midweight merino wool socks are perfect. Heavy weight.
My "One Bag travel kit has 3 pairs of black medium weight smart wool socks for everyday wear, walking, and hiking, 1 pair of darn tough wool ankle socks for running and exercise, and 1 pair of heavyweight wool People socks. That set has lasted me for 9 months.
Shoe Retailers I highly Recommend
Backcountry (Online Retailer)
Amazon: Specifically for the Altama OTB Maritime Assault and price comparison
Hiking and Travel Shoes I Recommend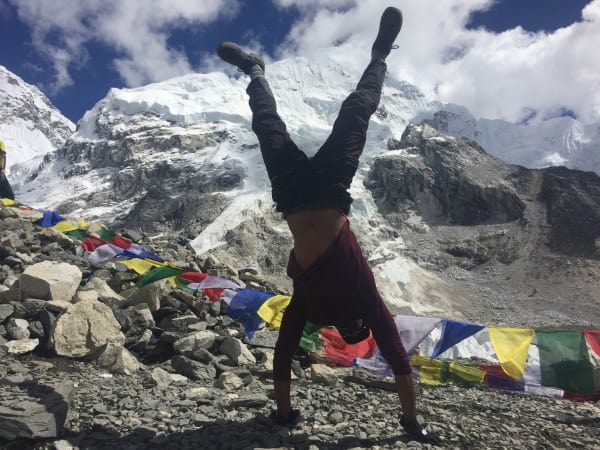 or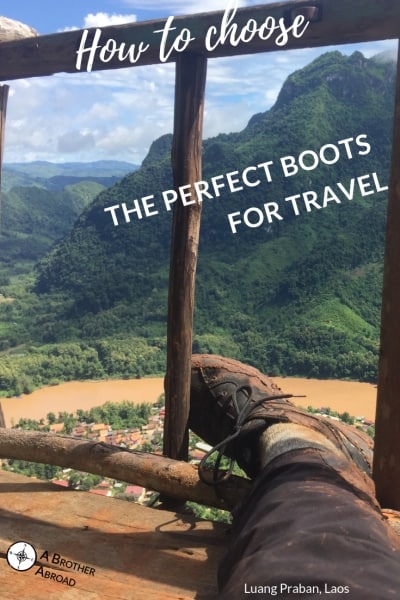 Brands I recommend starting your research with
---
P.S. If you've found this blog post helpful, please consider supporting this site booking your next trip through the links on the Resources Page. This keeps the content free, and (most importantly) keeps the advertising elsewhere.
If you've enjoyed this content and do consider purchasing one of my recommendations, please consider purchasing through one of the links above. I may receive a small commission (at no additional charge to you). This supports the site, the stories, and the content, keeping them all ad free
---