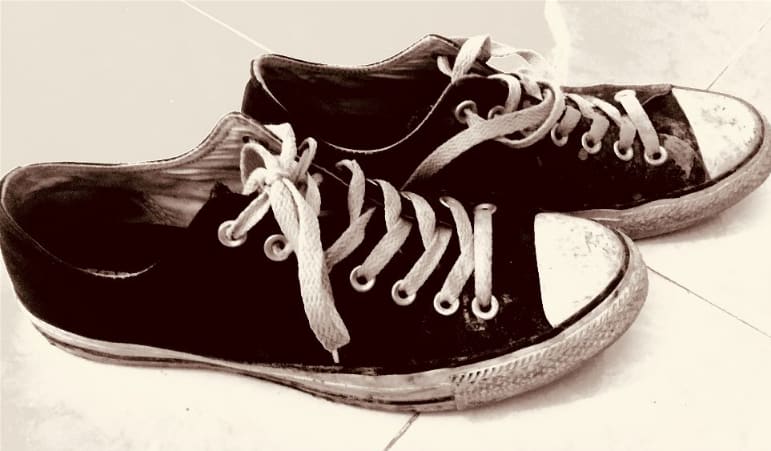 When traveling, shoes can make or break an adventure. Uncomfortable shoes that aren't up to the will hamper the adventure but carrying too many shoes will weigh you down. The key is to bring the perfect travel shoes for your particular adventure, that perform well for the activities you'll be doing but still look good.
---
The best travel shoes for men and for your particular adventure should be:
Durable enough to last your adventure comfortably
Good looking every step of the way
Perform well in whatever activity you need: walking, hiking, running, working out, swimming, etc.
Not break the bank – the perfect travel shoe should deliver function beyond it's price
Timeless look – if they survive five years of travel and we still love them, they should still look good
This list is about presenting great travel shoe options that each excel in their own area and then letting the traveler pick for their choice of adventure.
Keep in mind that each shoe either excels in a single are (packability, looking good, hiking, working out) or does all things decently well. Decide what you intend to do on your travels and plan accordingly.

Durable sneakers that look good, swim, and are adventure ready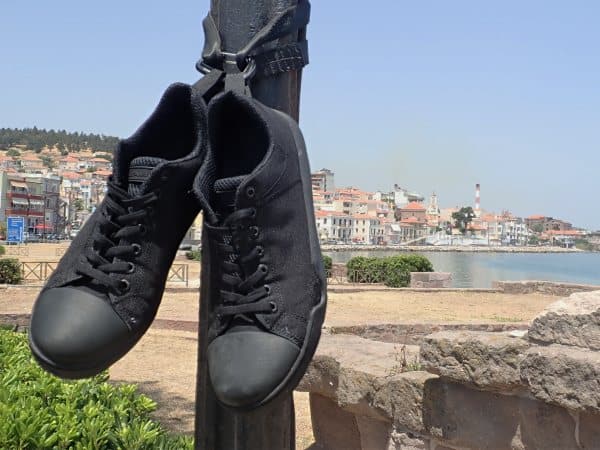 Why: The Altama OTB Maritime delivers a classic canvas style shoe look, in an extremely durable sneaker package capable of hiking, running, and working out once broken in. The result is a go anywhere, do anything shoes that looks just as good whether you're in board shorts or Outlier slacks. The uppers are made of 1000D Cordura Nylon and soles are made of rock climbing shoe rubber designed to maintain traction and wet and last through plenty of hikes.
Best Locations to wear: Everywhere. Mountains, beaches, lakes, rivers, cities. The shoes are designed for military operations "Over the Beach" (hence the "Altama OTB" name) and in the water, so you can get them wet and they'll dry quickly.
Strengths: Looks great yet versatile (sporty vs. classy), extremely durable, designed for swimming in.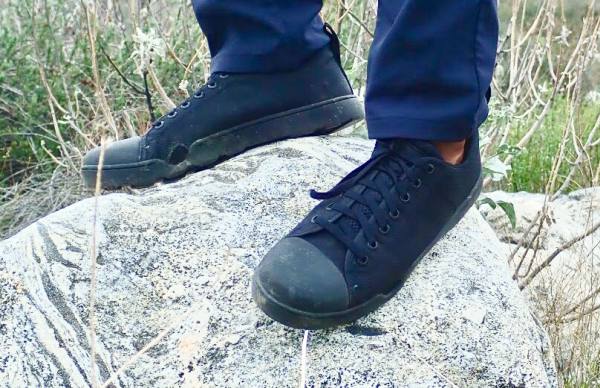 Weakness: Durable materials take about 2 weeks to break in. After that, these things are the perfect all-around travel shoe.
Performance: Exceptional. Performed well on 5 mile hikes, workouts, and walks through the city
Recommendations: These Altama OTB Maritime shoes are quick drying but not waterproof. For adventures in snowy or wet conditions, combine the shoe with a waterproof, breathable sock, such as the Sealskinz – wool lined polyester and nylon sock that keeps your feet dry.
Check out our Altama OTB Maritime Review

2. Xero Z-Trail: Hands down, the best travel sandals for men
Functional enough to run and hike yet minimalist enough to look good and pack small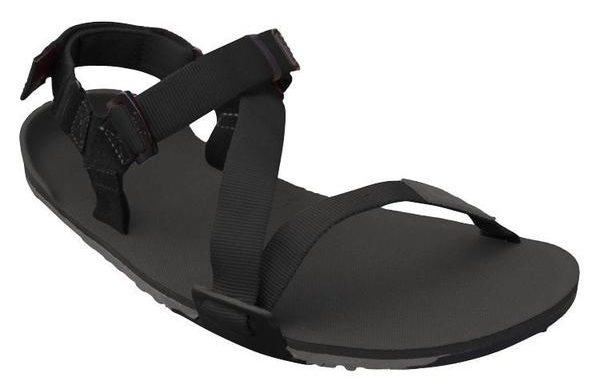 Why: After 6 months of adventure wear, I highly recommend the Xero Z-Trails as your go-to travel sandal. The Xero Z-Trail minimalist running sandals fashioned after the footwear of a Mexican "running tribe" (the Tarahumara), meaning they're rooted in travel and adventure as their purpose. The sandals are very packable, lightweight and minimalist and deliver amazing function well worth the space in your pack.
Why the Z-trails: The Z-Trail differs from other running sandals in that the front strap goes over the toes, instead of between them, holding the sole to your toes while running. Also, the Z-Trail soles are designed with a 3 piece blend of car tire rubber for long life and durability and proprietary "Trail Foam" for health and comfort on rocky trails. No other running sandals or minimalist adventure sandals incorporate a similarly well-engineered sole while staying minimalist.
The Z-Trail's minimalist and lightweight design not only make packing easy but also helps the sandals to hug your feet enough for you to swim, run, and workout in them easily – that's something the bulkiness of Tevas, Chaco's, and other non-minimalist adventure sandals keep them from doing.
Best Locations to wear: In Southeast Asia, you could easily and comfortably wear the Xero Z-Trails and nothing else for your entire travel. Southeast Asia, beaches, hot & humid climates, and everywhere else are perfect for the Xero Z-Trails or any other running focused minimalist sandal. The Z-Trail excels in places like Asia where the weather is hot and most making your feet uncomfortable, but there are too many adventures for flip flops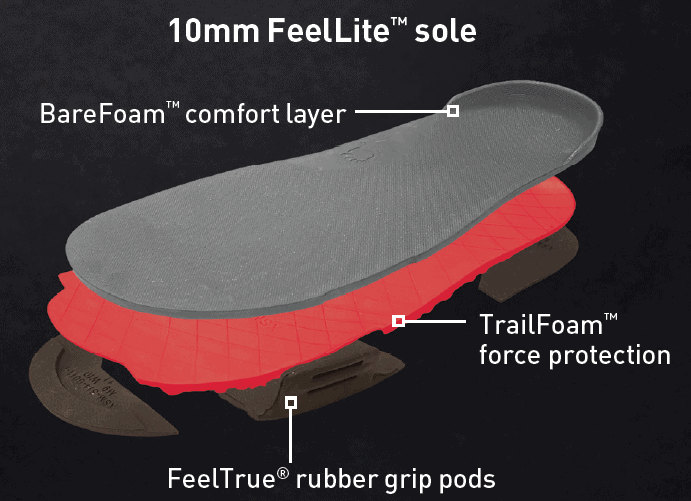 Strengths: Durability and a "5,000-mile warranty", versatility (running, hiking, swimming), and minimalist design makes the Z-Trails look a lot better with casual attire than other adventure sandals,
Weakness: I couldn't find one. Minimalist footwear is kind of "my thing." I love these.
Performance: The Z-Trails have been my only workout and running shoe for a year, and my go-to shoe for warm weather adventures, from hiking to riding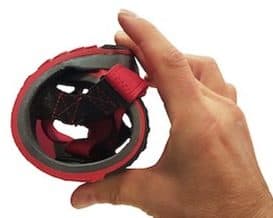 Other worthy Sandals: Other great travel sandals for men include the Luna Mono 2, Luna Oso 2 and Luna Origen 2, or Bedrock brand and Shamma brand running sandals – all of which lace between the toes instead of over, Like the Xero Z-Trails and Z-Treks. All 4 brands are highly reviewed by the minimalist sandal and running sandal crowds
Note on the best travel sandal "for men" comment: I believe the Xero Z-Trail running sandals are the best travel sandals for men because most other sandal options for men are either too bulky to be versatile and decent looking or too flimsy to last. For women, between gladiator sandals and the hundreds of Tevas, women have many more packable options at their fingertips. So, whether or not the Xero Z-Trail is the best travel sandal for women is still up for debate (and I'm still not a woman yet so I don't get a vote) but I would highly recommend the Z-Trail for travel to anyone, the more stylish half of the species included.

This classic shoe designed for durability and traction in wet conditions on boat decks is another great travel shoes for men. Performs well on adventures. Looks good at night.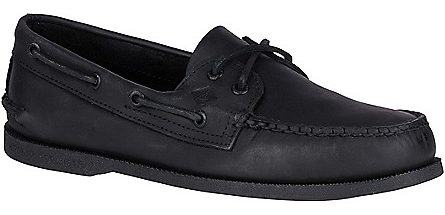 Why: The Sperry boat shoes are some of the best travel shoes for men, depending on your adventure and destination, of course. For wet, hot, and humid places where you need to look good, Sperrys excel. The shoes take a classic loafer look and add the function and durability of an active wear shoe. The result is a versatile shoe ready for days exploring the city, nights on the town, and light adventure that pairs well with shorts, jeans, or chinos. For a more versatile look (sporty to classy) go with the all black version and you achieve the look of a casual loafer without loss in function. If you're looking for a single travel shoe for Europe or any predominately urban adventure, this is it.
Best Locations: Europe, urban South America, urban Southeast Asia, beach areas. Perfect in Southeast Asia where you'll be slipping your shoes on and off frequently to enter monasteries, homes, and boats to islands
Strengths: Looks good in shorts, jeans or slacks. Durable. Performs well as a minimalist shoe for shorter to mid length hikes. The shoe's boat deck focused and wet weather design make it easy to go sockless and look good, while allowing you to postpone laundry day on the road
Weakness: lack of padding in soles and lack of true treaded soles make these unsuitable for extremely rocky trails and multi day treks
Performance: The original Sperry Boat Shoe sole is designed with grooves in the sole that move with each step and maintain traction in wet and slippery conditions on boats, mimicking the paw of a puppy. Wet or dry, this shoe will be ready for shorter hikes, beach days and light adventures
Bottom Line: If you need light adventure and heavy durability from a travel shoe while still looking good at night, opt for the Sperry Boat Shoes in dark color

The Vivobarefoot Gobi II and Ra II are the epitome of a minimalist shoe in design and function and a great looking men's travel shoe for "one bag packers".
Why: Both shoes pack small easily and look good but are limited in how adventurous they can get. If you're citybound the Gobi II and Ra II are great options and particularly suited to the "One Bag" travel crowd.
Best Locations: Europe, urban South America, urban Asia.
Strengths: Very packable. Looks great and dresses up well.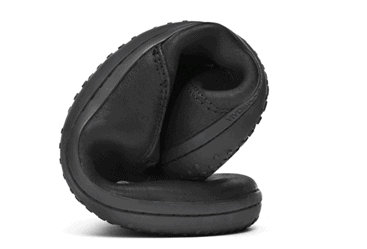 Weakness: As a single travel shoe, reviews have reported that the shoe's threads may begin to breakdown at the 9-month mark, with heavy wearing. Extremely minimalist sole increases ground feel and will take adjustment to walk on concrete for extended periods.
Performance: The shoe looks good with everything from shorts to slacks, but isn't recommended for travelers that plan to get on rocky trails or spend extended time in wet areas.
Recommendations: Pair with the Xero Z-Trail to round out your footwear – one for active and adventurous times (the Z-trail) and the complement for days in the city and nights out (the Gobi II or Ra II)

Lems Boulder Boot is a comfy, minimalist, travel boot that feels amazing, packs down small, and can handle hiking, running, and working out easily
Why: The Lems Boulder Boot is one of the best travel shoes for men that are adventurous and plan to explore…and look like it. A highly packable boot that looks good and is surprisingly comfortable. If you want to look good and be prepared to travel, but prefer boots over boat shoes and sneakers these are your choice. I've run, hiked, and worked out in these and loved them. I will, however, take my Altama OTB Maritime shoes instead, simply because I like the look of the Altama OTB and its versatility over the look of Lems' Boulder Boot and the Altama OTB materials are much more durable.
Best Locations: Europe, urban locations, mountains, and trekking
Strengths: Very packable, comfortable, and stylish
Weakness: Limited on how well these could be dressed up. Not an issue if they're your style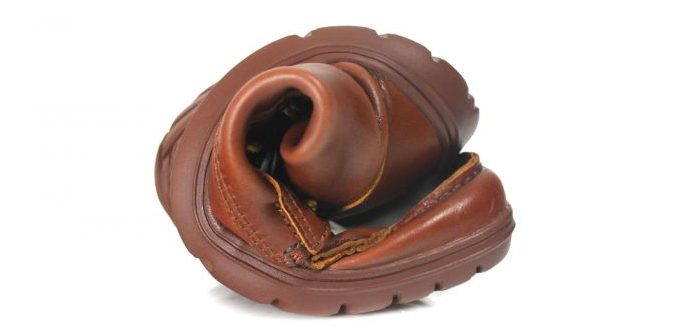 Performance: Minimalist soles are comfortable and feel great, but for long, multi-day treks, the wearer should fully comfortable walking in minimalist (e.g., thin sole, zero heel to toe drop) footwear
Recommendations: Pair with the Xero Z-Trail sandals and medium weight wool socks to round out a set of footwear good enough for all places and climates
Purchase the Lems Boulder Boot at Lems Online
Interested in the Lems Boulder Boot? Check out our full Lems Boulder Boot Review for Travelers

The Lems Nine2Five – from a travel and adventure perspective, the unproven little brother of Lems Boulder Boot that was designed for the office but with the core (and sole) Lems Boulder Boot.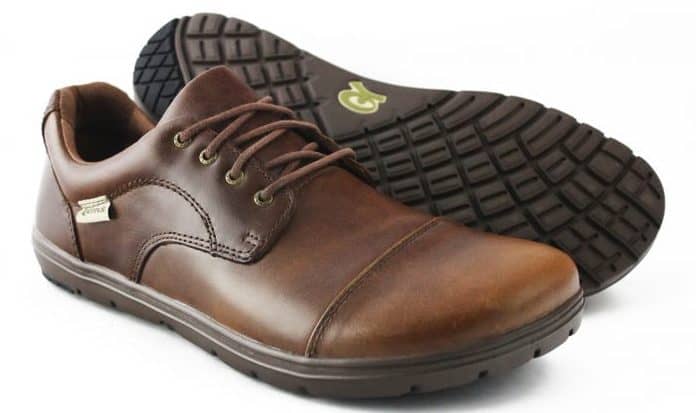 Disclaimer: I have not tried these and am including them for informational purposes – but I have heard and read reviews from several travelers and digital nomads that love these shoes, so I'll leave the research to you and hope for feedback – positive or negative.
Why: A travel-ready Oxford style shoe that packs extremely well and looks good enough to wear with most things but is ready to perform on light trails. Essentially a low top version of Lems' Boulder Boot
Best Locations: Europe and urban adventures
Strengths: Highly packable, looks good with anything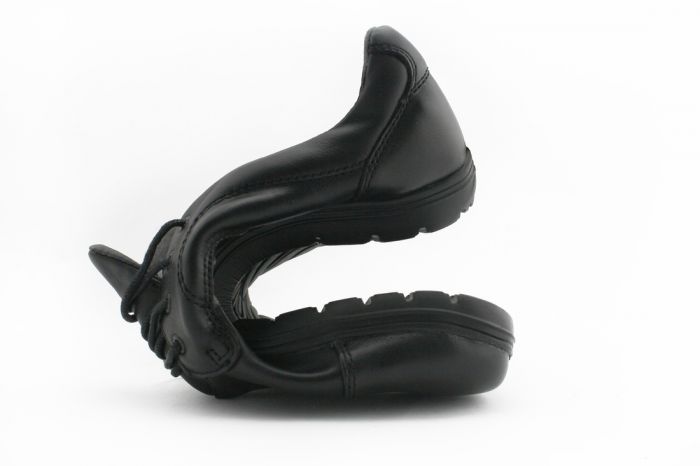 Weakness: If you're adventuring off the trail, the shoe's low cut will pick up sand and dirt. Additionally, the aesthetic can turn off some and has been described as a "very comfortable clown shoe", so move on the shoes with discretion

The Lowa Renegade GTX Lo is an overperforming hiking boot with an understated look that feels exceptional right out of the box.
Why: When clean, these boots could pass for a chunky pair of trainers, especially when purchased in black. This gives the Lowa Renegade GTX Low versatility in terms of look, and you can sneakily get away with wearing them at night, as long as you're not pairing them with the kinds of skinny jeans that will make your kicks look like SUVs strapped to your feet.
In my search for the best travel shoe for men, the Lowa Renegade emerged as the best hiking shoe for me.
Best Locations: Anywhere adventurous. If you plan to trek excessively, walk excessively, and jump through puddles anywhere, get these.
Strengths: Very comfortable sole, very durable materials and construction, waterproofing works perfectly, and the look is understated
Weaknesses: None. The shoes are as bulky as your average hiking shoe, but the trade-off is worthwhile.
Performance: For 6 months I hiked at least once a week and often multiple times per week, and this was my boot of choice. For the 8 days/72 miles of the Everest Trek and through the 3 days of the Inle Lake Trek in Myanmar I tried to beat these down to no avail. I have never once had a blister, hotspot, or uncomfortable point in these shoes, and they fit comfortably from the moment they came out of the box.
These may not be the best travel shoes for men, because of their bulky size but they are exceptional hiking boots. The understated look is just a bonus.
Bottom Line: If you're adventuring enough that hiking boots are a must, take the Lowa Renegade GTX Lo hiking shoes.
Available on Amazon or from REI

A "mountain town" shoe with rock climbing and approach shoes in its DNA, designed by a trusted boot manufacturer.
Why: The Scarpa Mojitos give my Lowa favorites stiff competition as these shoes (supposedly) perform nearly as well while being fairly compact and understated.
Note: I haven't tried these, but a "one bag traveler" with a hiking addiction mentioned these as his only hiking shoe for years and he loved them. Scarpa's product reputation and the lower profile of these shoes make them absolutely worth a look for travel.
This list is about presenting great travel shoe options that each excel in their own area and have been highly reviewed by other trustworthy travelers, if not me as well, then let the traveler pick for their choice of adventure. These shoes are a great option to consider.
Why: A hiking ready casual shoe with a reputation for durability. Inspired by rock climbing and approach shoes, the Scarpa Mojito performs very well on the trail and looks decent enough to wear around town.
Best Locations: Mountain adventures and treks everywhere. GTX and waterproofing are available so plan accordingly peeps.
Also Consider: The Scarpa Margarita, another durable shoe from Scarpa with hiking DNA and a versatile look

Honorable Mentions
(Because I haven't tried these but definitely want to)
---
A Classic, casual styled shoe with durable materials and walking friendly, hiking boot sole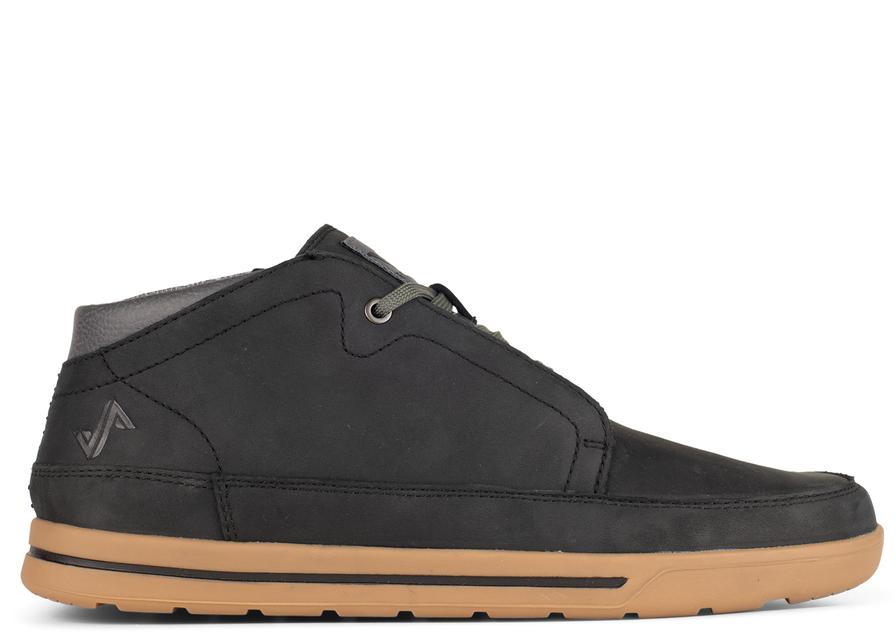 In my search for the best travel gear (especially shoes) the Phil Chukka popped up on my radar several times. Though I haven't personally tried it beyond running in a store (I will when I get back to the US), travelers and trekkers rave not only about the comfort and style but how well it handles everything from city to trail with grim, weather, abuse, and everything in between.
Several wearers admitted to going months at a time wearing only the Phil Chukka with no complaints – in not only style and comfort, but also the ability trek through a forest and have these shoes perform like a hiking boot and then show up to a party later, still fitting in and looking good. That is what we want from a good adventure ready travel shoe.
If you're in the market for a durable, do it all, adventurous shoe, check out the Forsake Phil Chukka at REI.
Why: Durable, waterproof leather uppers and the DNA of a hiking boot in the Chukka's sole sole combine to create a functional shoe with a classic, versatile style. The resulting adventure and travel shoe will grab rocks, dirt, and tree trunks on the trail while keeping your feet comfortable yet still fit with classy jeans or chinos for a nice happy hour that evening. If you
Water-repelling (but not waterproof) outers combined with sweat-wicking inner materials make the Phil Chukka a great, all around, active wear shoe.
Best Locations to wear: Everywhere. These are essentially hiking boots masked as shoes. Though they're not waterproof, wearers report that they stand up to weather very well.
Strengths: Chukka boot styling gives a versatile and classy look and the construction keeps the shoes comfortable yet durable making the Forsake's "shoe-boot" a great travel shoe for Europe.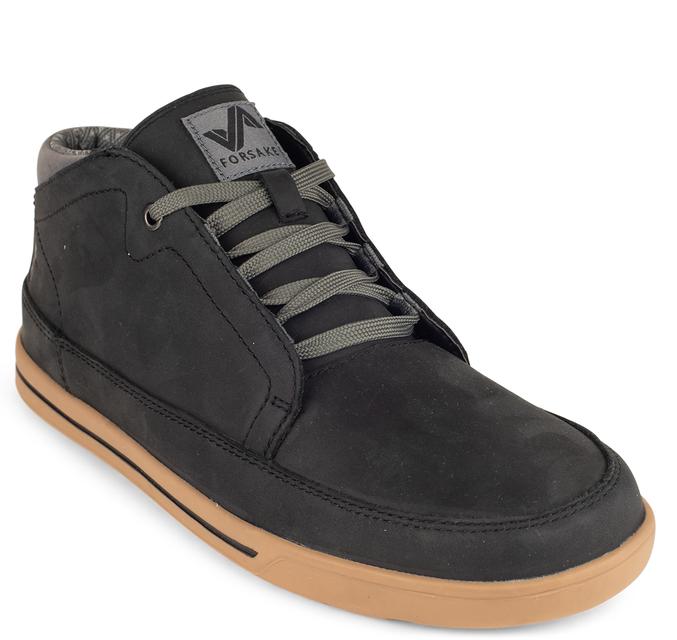 Pickup a pair of the Forsake Phil Chukkas at REI

An understated and versatile minimalist shoe, the Xero Ipari Hana is designed by the company that created my favorite running sandal. The Hana is a minimalist and very packable travel shoe worth considering.
Note: I have tried these sandals yet (departing the US for 6 months) but look forward to purchasing a pair and trying them when I get back. I would love to hear comments (or complaints) from anyone that has worn them.
Why: The Xero Ipari Hana shoe builds off of the Xero Z-Trail running sandal sole to create an enclosed shoe that is packable and minimalist. The look is understated. The lacing system is simple. The sole warranty is still 5,000 miles. Beat that.
Best Locations: Cities, mountain trails, and any adventure you can think of.
Strengths:
Weakness: A cotton canvas upper means these shoes will take longer to dry and have less of a place for "one bag packing" that the Altama OTB Maritime – but this still puts them on par with the Vivobarefoot Gobi II and Ra II, with a little more casual look.
Performance: I'll reserve positive judgment until I've tried these for myself but Amazon reviewers have listed 4 stars, most loving the shoes, but ~1%-2% cited durability concerns and ~1%-2% cited that the soles were too stiff. These are minimalist shoes and the Z-trails took 2 weeks of running and workouts to break in, so I'll forgive the "stiffness" comments.
For durability, I would opt to purchase on Amazon through Amazon Prime for a measure of protection (Amazon's A to Z Guarantee) and wear the hell out of the Xero Ipari Hana's for the 30-day test run. I promise to do it when I get back.
UPDATE: A fellow traveler who has owned the Xero Ipari Hana shoes for a year reports them as being in great condition and "durable but dirty", which means they will likely meet our standard for a reliable city shoe. Our friend also confirms that the Ipari Hana definitely isn't suitable for running. You may be able to make a quick getaway briefly, but don't wear them to any bank robberies. The Ipari would be suited for walking and any city activity but not heavy trekking

11. Sealskins: Waterproof, breathable socks (yes, these are socks not shoes)
Sealskinz are hiking and trekking socks with comfy, sweat-wicking wool inner liners and a waterproof yet breathable outer layer. The result: dry feet, no matter what you're wearing.
Disclaimer: I haven't tested Sealskinz or any other waterproof socks. This idea came from a "one bag traveler" that wears hiking and athletic shoes to hike year-round – even in the wet and snowy seasons. He swears that the performance is great for those who want to keep their packs light, so this option is here for information purposes only, not tested by me. I'll test them when I get back to the US though.
An alternative option that was suggested is lining your shoes with a durable trash bag, but the downside is a loss of breathability and potentially accumulating moisture around your feet if you have sweaty, stinky (aka MANLY!!!) feet like me. If you've tried these or any other waterproof sock, please send me your feedback at carlos@ABrotherAbroad.com or just troll in the comments. Thanks! – And if enough feedback comes with questions on these, I'll buy a pair to wear and test on this 6-month trip.
Why: The ability to combine waterproof socks with your daily footwear means one, you can adapt your favorite set of kicks (Altama OTB??) to your adventure and stay comfortable. I love this idea.
Best Locations: Anywhere wet or cold
Strengths: Makes normal looking shoes ready for true, all weather, outdoor adventures (in theory)
Weakness: $30-$60
Performance: TBD
Thoughts: In theory, one pair would be worth the cost savings of non-waterproofed shoes over waterproofed shoes. The GTX/full waterproofed version of most shoes costs $20-$30 above the base versions. The additional cost (between the cost of a GTX upgrade and the cost of SealSkinz) is $10, which is negligible and worth the cost of dry, warm feet…and being a happy camper.

Other Great Travel Gear Content:
---
Like it? Share it.