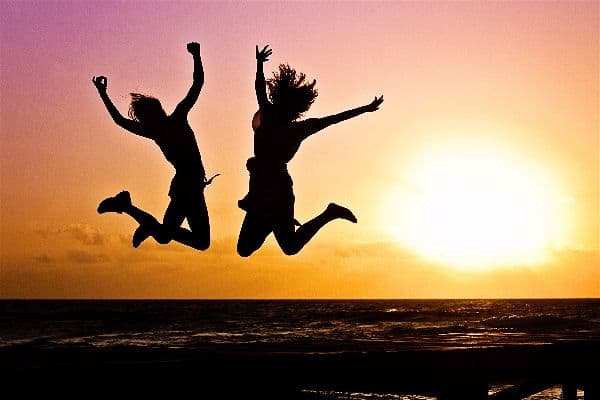 The Drive Test: An Exercise in Designing Your Life is the perfect exercise for understanding what you want in life, finding your purpose in life, and creating a plan for how to change your life into the ideal life you been dreaming of, built around the things that drive you, motivate you and leave you feeling fulfilled
Welcome to the Drive Test – an Exercise in Designing Your Life
Have you ever had a period in your life where you continually felt drained or lost as you asked yourself, "what am I doing here?" while you tried to figure out what depleted you and where the fulfillment and joy in your life went?
Better yet, have you been in a position where you feel like you have everything you could think to ask for but it just feels like something's…missing? I guarantee, you're not the only one….
Or are you at a pivotal time in your life and it feels like the tides of life are pushing you forward, but you're unsure of what you actually want or if the direction of the tides is best for you? If only a crystal ball existed that would point out the perfect choice and path to walk down, for your long-term happiness and fulfillment…
You may have a great life, a nearly perfect life…but it just might not be perfect for you (at this moment). So, what's the answer? You figure out what drives and motivates you and re-design your life around those things. You build around the relationships, activities, places, and anything else that leaves you feeling fulfilled, satisfied, motivated, eager for more, and driven. You design a life around whatever drives you.
But, how do you re-design a life? And if you already have so much to be thankful for, how do you figure out what drives you?
You use the Drive Test: An Exercise in Designing Your Life
---
DRIVE TEST CONTENTS
---
So, what is the "Drive Test"? How does it help in "designing your life?"
The Drive Test is a structured exercise with three objectives, all focused on understanding what drives you and motivates you, designing your life around these passions, and making this ideal life a reality with a realistic plan. A life designed around your passions will drive you and leave youu feeling fulfilled at the end of each day:
Objective 1: Guide you through understanding your passions, what drives you, and what you want and need from life
Objective 2: Craft a design of what your ideal life would look like
Objective 3: Create an achievable plan to start making your ideal life a reality
Life Design is the clear, intentional approach to designing a life created around what is important to you and creating a life that delivers the fulfillment you need
The Passion Test: Great inspiration for finding purpose in life…but more is required to truly change your life
Eleven years ago, I had just returned from a military deployment to the Middle East. It was my 4th tour in 4 years and I had planned for it to be my last. Despite all that I had accomplished over the previous 4 years, the constant coming and going had left me disconnected from the real world and confused about the possibilities for my future. I was even more confused about what I wanted my future to be and became fixated on finding purpose in life that at least matched the purpose I felt during military service. Then a friend recommended a fantastic book: The Passion Test. The book was a great exercise in defining and understanding what made me passionate, finding purpose in life, and understanding what (based on who I was at that point) I wanted my life to be.
The problem with this book (for me) was that I had been in such "non-traditional environments" for so long at a young age (19-23) that I couldn't just think up a dream life and expect it to be fulfilling, healthy, and balanced in the long term. Additionally, I saw it as senseless to design a view of the perfect life without a clear way to make it a reality. So, I went back to the drawing board and created an exercise for myself that elicits our overlooked passions, that encourages incorporating all the "categories of life" that we need to stay balanced, and that creates a viable plan with small steps for making this "ideal life" a reality. The resulting exercise was exactly what I needed.
For the last 11 years, I've done this exercise every 6 months in the same leather-bound journal, and I couldn't have paid for better results. I've been to over 30 countries, speak a few languages, have been an advisor to people ranging from Generals, to Sheiks, to CEOs, gained a decent educated, currently live with no tethers or restrictions (just as I've always wanted) and money is no longer an issue. I've hiked through everywhere from Patagonia to the Himalayas, ridden a motorcycle down the Ho-Chi Minh trail, cuddled up with penguins, and swam with sharks and wild sea lions. These wouldn't necessary be fulfilling or worthwhile experiences to most…but they absolutely were (and are) to me. And every one of these experiences started as a statement in my Drive Test, in that old leather-bound notebook, about what drives me in life.
The only way I was able to realize these desires and create a life that makes them possible was to be clear about what I wanted and needed in my life, then find a path to get to that new, ideal life.
I say this to express that no matter where you start from, if you want your life to be something else or something more it's a clear possibility. If you don't know where to start, then start here.
The Drive Test has done wonders for me, from the self-knowledge I've gained to the outcomes I've created in my life. I'd love if you gave it a try because I'm just an average Joe, and I know your results will be just as great as mine if not better
How the Drive Test Works
The Drive Test is a simple exercise divided into 4 steps that we'll walk through together
Step 1: Defining your passions and what drives you (aka "drivers), finding your purpose in life, and checking for balance across your life
Step 2: Prioritizing your drivers, passions, and motivations
Step 3: Creating a plan for making your ideal life a reality and building your life around what drives you
Step 4: Recording your results in an easy to reference way, checking back routinely, and redoing the Drive Test each year
Let's review the steps of the Drive Test with a little more detail…
Step 1: Defining your passions and drivers, finding your purpose in life, then checking for balance across your life
First, you'll sit down and spend some time brainstorming: what relationships, activities, places, and things leave you feeling the most fulfilled and rejuvenated in your life. Sifting through ideas of what drives you is the first step to finding your purpose in life.
Once your list is complete, you'll go back over the list to ensure you've accounted for your needs in terms of career, finances, family, love, hobbies, and a few other categories to ensure you're designing a balanced life. Sometimes, it is in human nature to focus on what we want in this moment or what we see right now instead of what we actually need. This step helps us design a balanced, healthy life with a diverse array of things that fulfill us so that we can weather the negative events with a positive attitude and be satisfied with our surroundings in the short term and the long term.
Last, we'll ask a few questions about each driver and passion on your list so you can get the clearest possible picture of what your ideal life would be. We'll also ask the dreaded "why", to ensure you're designing a life suited to your desires and needs and not one built on unquestioned dogma or the pressures of a system you're trying to break free of
Step 2: Prioritizing your drivers, passions, and motivations
In Gary Keller's book "The ONE Thing", he makes an excellent point that we are most likely to succeed when we focus on the one, most important thing in front of us at any moment. In Life Design the same applies. To make the objective (making our ideal life our reality) achievable, we focus on making your most important passions and drivers a reality first, but we can only do this if we know what your most important passions are.
In step 2, we prioritize your drivers and passions according to what makes you feel the most fulfilled and what is most important to you. We then take that ranked list of drivers and passions to create a realistic plan in step 3
Step 3: Creating a plan for making your ideal life a reality
Steps 1 and 2 gave us a very clear, structured look into what makes you feel fulfilled, passionate, motivated, and driven in life and provides excellent personal insight, but we can't stop there. We use these personal insights to create an achievable plan to change your life and craft it around those drivers and passions we've identified.
If you can build a life filled with things that motivate you the most and make you excited to jump out of bed each morning, each day you'll invest everything you've got and get back twice as much of what you need…but creating that kind of situation is a huge task. An old friend always repeated the perfect saying for tackling this kind of a task…
How do you eat an elephant?
One bite at a time.
We're going to tackle the task of making your ideal life (on paper) a reality, one bite at a time. Step 3 guides you through creating tiny, easily achievable tasks for your most important drivers and passions. The achievement of these tiny tasks will give you a boost of motivation, push you closer towards your ideal life, and also help you double check whether or not you're really as passionate about each driver as you thought.
Step 4: Recording your results in an easy to reference way, checking back monthly, re-testing annually
Finally, in Step 4, we'll record your Life Design, your drivers, and your priority tasks in a clean way that you can come back and reference whenever you need a reminder for "what am I doing here again?"
Routinely, you'll come back and give your list a look to cross off tasks as you achieve them, pick your new tasks to focus on, and also ponder whether the drivers you listed before are still important to you
Last, every year (or 6 months) you'll tuck away your last Life Design and Drive Test results and take a completely new test. Why? Because just as we grow and change, your needs and preferences will too. Redoing this exercise will keep you on track for what the everchanging you needs to be fulfilled
A Review: Why do the Drive Test and Life Design Exercise? How will the exercise change your life?
By helping you understand what elements of your life to focus your time and energy on for a more fulfilling life
Dy guiding you through designing your life around what drives you and who you are truly meant to be
By getting you started making your ideal life a reality
What Next?
What's the next step? Start Step 1 of the Drive Test and let's start some Life Design and change your life!
If this whole exercise and the idea of minimalism has you curious, give our page "LivMin: Our philosophy on minimizing waste and maximizing fulfillment" to see what it's all about.
If you have any questions, thoughts, or suggestions feel free to email me at [email protected] or drop them in the comments. See you in Step 1!