The hunt for a perfect minimalist day pack that is streamlined and durable, looks good, and at a great price can be difficult. Thankfully, the REI Ruckpack 18 fits the bill perfectly as a durable, minimalist day pack for the outdoors, city, and travel. Read on to discover why this 18 liter pack is perfect for minimalist, and whether its perfect for you in this REI Ruckpack 18 Review.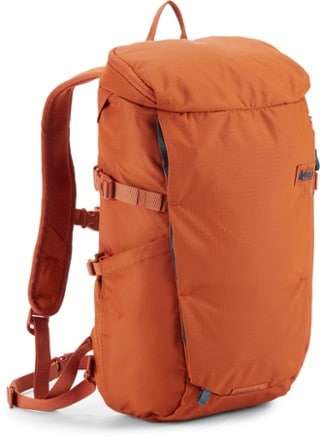 ---
Note: This article may contain affiliate links

REI RUCKPACK 18 REVIEW | CONTENTS
Quick Review
Full Review
Category by Category (Value, Comfort, Performance, Size, Durability)
Features
Comparisons and Ruckpack 18 Alternatives
Specs

QUICK REVIEW OF THE REI RUCKPACK 18
The REI Ruckpack 18 is an excellent, multi-use daypack equally suited to lightweight day hikes and minimalist city life.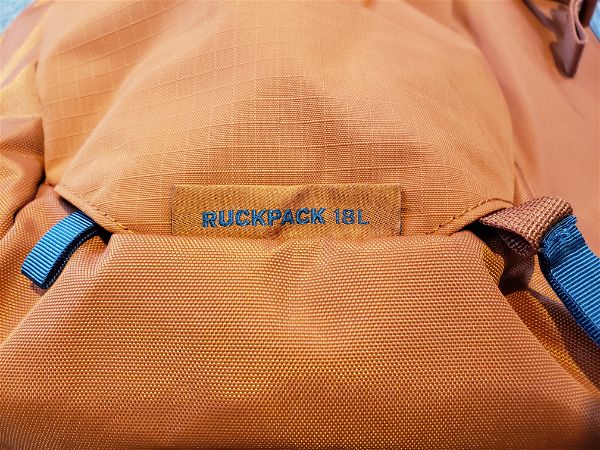 If you're in search of a compact, minimalist, yet durable daypack at a great price, the Ruckpack 18 just might be perfect for you. Slightly smaller that the REI Ruckpack 28, yet far more durable than the REI Flash 22 and Flash 18 packs, the Ruckpack 18 perfectly fits a hole in the REI line as a minimalist and durable pack at a great price.
---
BEST USES OF THE RUCKPACK 18
Lightweight day hikes
Minimalist daily carry
Daypack for travel and commuting – as a compact, streamlined pack with durability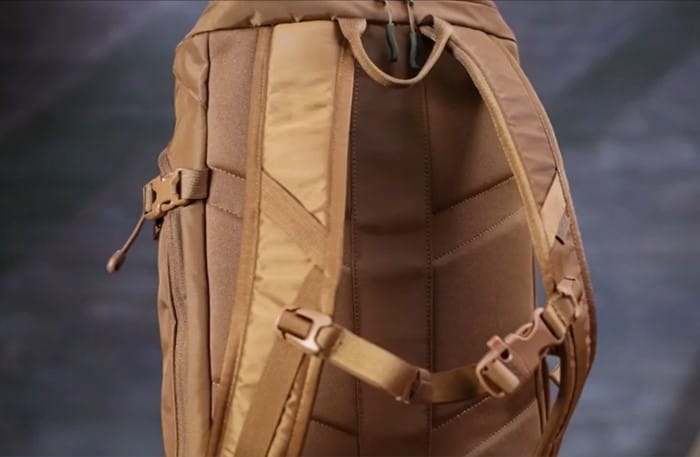 PROS OF THE RUCKPACK 18
Great price and value: At under $70, the Ruckpack 18 delivers great comfort and durability compared to more expensive packs by bigger brands
Compact and Streamlined: The boxy, old school ruckpack cues make for a compact and streamline "bullet" of a pack that looks good and stays functional.
Great durability: 210 denier Ripstop nylon fabric lends more durability than compressible daypacks and will likely last for years
Comfort: The contoured foam padded straps and structured back and shoulder straps (foam) stay more comfortable compressible daypacks through days of hiking, walking, or commuting
---
CONS OF THE RUCKPACK 18
Size may be too small if you carry a lot or a large laptop: Size up to the Ruckpack 28 if you're an overpacker
Few extra pockets or expansion pockets: Three pockets are all that you get in this pack – one external water bottle pocket, one inner mesh lid pocket, and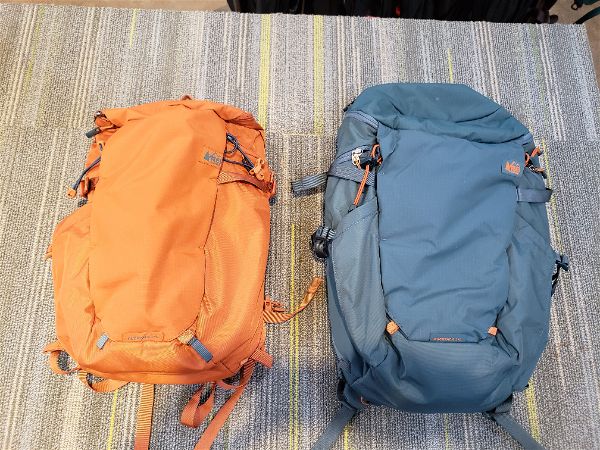 QUICK VERDICT ON THE RUCKPACK 18
An excellent daypack at a great price. Highly recommended for minimalists and light packers that will stay comfortable and last for years.
REI Ruckpack 18 Review
Price & Value

Comfort

Performance and Function

Style

Durability
Summary
An excellent daypack at a great price. Highly recommended for minimalists and light packers that will stay comfortable and last for years.
ALTERNATIVES TO CONSIDER (BASED ON YOUR USE)
If you tend to overpack your daypacks, I recommend considering the REI Ruckpack 28 instead, which offers the same durability and function with more room.
If you're more of a hiker than a commuter, consider the REI Trail 25. The Trail 25 delivers similar size, but with more of the features hikers need.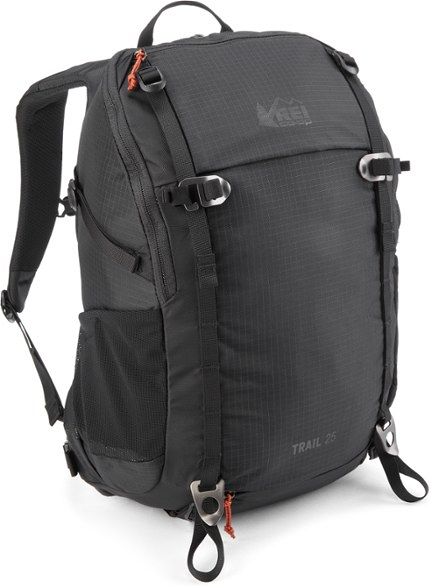 If you're aiming for ultralight, consider the REI Flash 22 and Flash 18 packs. These compressible daypacks are much more conducive to lightweight travel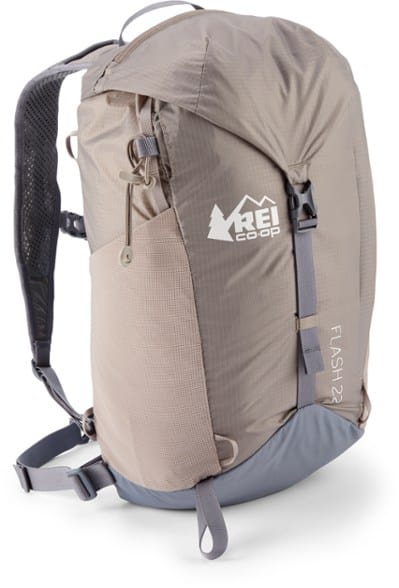 ---
But, if you're a minimalist packer and looking for a durable daypack for the city and outdoors, I highly recommend the Ruckpack 18.

FULL REVIEW
Finding the perfect daypack is an adventure in its own. As there is no single, perfect daypack its less about finding that perfect pack and more about finding the pack that fits our individual tastes and priorities – like value, durability, comfort, function, etc.
Within that spectrum of packs, the REI Ruckpack 18 perfectly fits the need of minimalists (and light packers) in search of a pack suitable for a day's worth of use and durable enough to last for years.
This tiny, bullet of a pack has a streamlined look and enough space to fit that 15" laptop, water bottle, snacks, and more, making it great for those "out and back" day adventures, whether they're in the outdoors or in the city.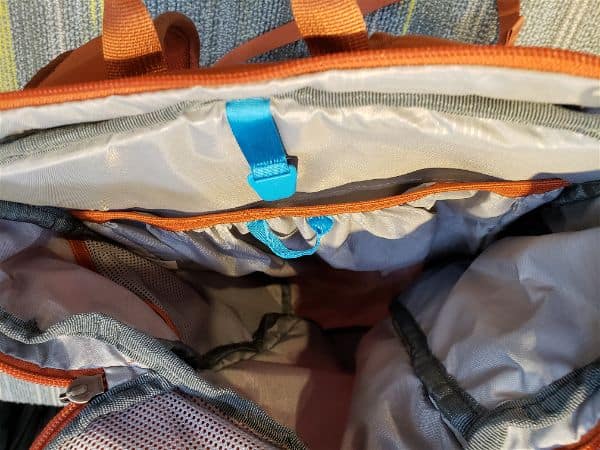 Though this pack won't be suitable for everyone (meaning heavy packers, and ultra-light packers that prefer compressible daypacks) this pack is a great option for most. If you already know you pack heavy for daily use, jump over to the REI Ruckpack 28 and I'm certain you'll find that pack more suitable. If you prefer ultra-light and compressible packs (but don't mind the durability sacrifice) go with the REI Flash 18 or 22


NOTABLE FEATURES OF THE RUCKPACK 18
Durable ripstop nylon (210 denier) gives more strength and tear resistance than most compressible daypacks
Contoured and padded shoulder straps stay comfortable and do well under heavier loads (for such a small pack)
Breathable foam back panel: Keep in mind, few packs will totally keep your back from swaeting, but the Ruckpack 18 does well within the "tiny pack" category
Simple hip belt (webbing with no padding)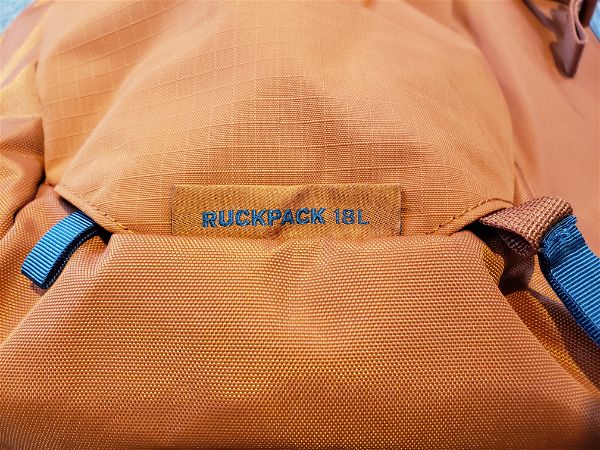 Side water bottle pockets (left side), snuggle fits a 32oz. Nalgene, is not stretchy (static nylon instead)
Side zip access to interior (right side)
Zippered mesh lid pocket in interior
Side Compression Straps
Hiking pole holder – external loops that stow away and cinch for other uses
Hidden daisy chain webbing in front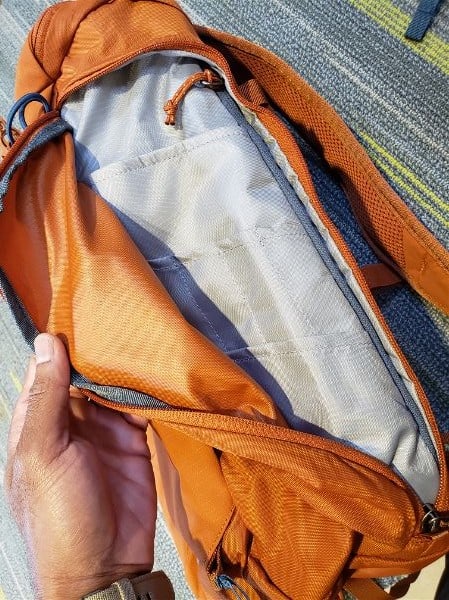 THE RUCKPACK 18 FOR TRAVEL
A great alternative to compressible daypacks, for added durability
As a traveler in search of a durable, low profile daypack that can flatten when not in use and is durable to last months or years of travel – I would definitely use the Ruckpack 18.
I've tried several compressible daypacks – such as the REI Flash 22 and Flash 18. Though these extremely light daypacks are great for stowing away and keeping the load light, if you carry more than 10lbs regularly (think laptop, smartphone, water, note books, etc.) the straps ultimately break eventually, fraying at the stich points due to the load just being too much.
Additionally, loads become less comfortable for your back when the backpack is unstructured.
In place of a compressible daypack, I would prefer (and recommend) the Ruckpack 18, if you're trying to keep the load small.
---
THE RUCKPACK 18 FOR DAILY CARRY
Muted, understated design, lockable zippers, and comfort make this a great daily carry
For commuters and urban wanderers, as long as you aren't carrying your entire house on your back, the Ruckpack 18 is still a great option.
Streamline and compact design means no snagged loops or pockets on subways.
The lack of external pockets and access points, and the lockable zippers, makes wearing this pack in crowded urban settings less stressful.
The bag still carries a 15" inch laptop in the dual purpose laptop pocket and bladder pouch.
Last of all, the style is subtle and muted. Though this pack could viable be comfortable for a day (or for days) of hiking, it doesn't look like it. The simple, streamlined, boxy design is understated enough that it would work as a minimalist backpack to wear for the office.
All in all, if your loads are small enough, the Ruckpack 18 is a great choice as a daily carry pack.
If you do plan to overpack, simply opt for the Ruckpack 28 to get all the function with a little more room.
ALTERNATIVES TO THE RUCKPACK 18
The Ruckpack 18 is a great, well designed pack, but there are plenty of other alternatives – and some alternatives come up more often than others. Let's take a quick look to help you find which pack is best for you.
---
The Ruckpack 18 is, simply put, the little brother of the Ruckpack 28. Both packs deliver the same durability, top loading setup, side access, and pockets.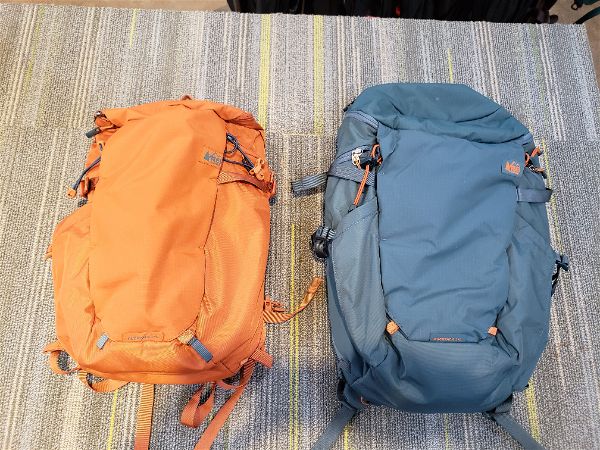 Aside from the additional 10 liters of space the Ruckpack 28 offers, the Ruckpack 28 additionally has one additional water bottle pocket (one on each side), two additional internal mesh pockets (on the front and side panel), and a cool, side zip pocket with felt lining for electronics.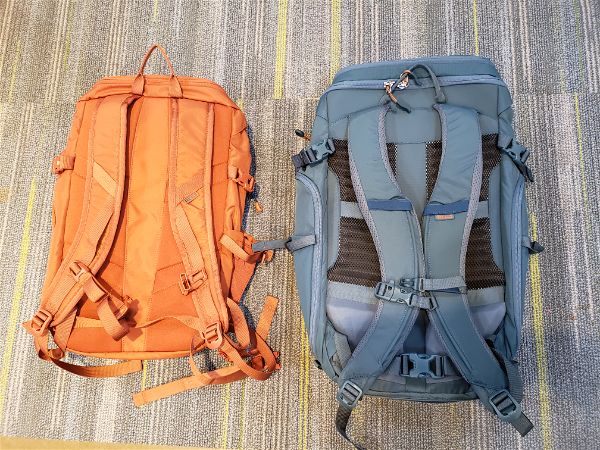 Additionally, the Ruckpack 28 has ridged foam in the back panel to allow for more air flow and thus a cooler and less sweaty back – which I think works very well.
Bottom line: If you want more
My Preference: For daily life, because I carry a laptop, notebooks, water, travel ready workout equipment and gym clothes, and more on a daily basis, I opt for the extra space of the Ruckpack 28. However, if I packed lighter (perhaps just a laptop and a book) I would absolutely opt for the more minimalist Ruckpack 18.
---
REI Ruckpack 18 vs. REI Trail 25
The Trail 25, a smaller variant of the hiking focused trail 40, is another great backpack – more suitable for those who will spend more time wandering outdoors than to more or through the city.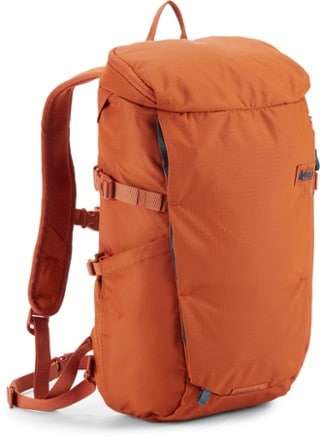 A more robust and breathable back panel and straps are the major draws over the Ruckpack 18, making the Trail 25 more suitable for long day hikes with a bit more weight.
A U-shaped wrap around zipper allows you to access more than the top loading design of the Ruckpack 18.
Outside of these differences, the Trail 25 has the same internal pockets and laptop pocket.
Bottom Line: If you plan on hiking more than not and spending more time outside of the city, consider the Trail 25 over the Ruckpack 18.
---
REI Ruckpack 18 vs. Flash 22
REI's Ruckpack 18 and Flash 22 are 2 very different animals, both doing very well at what they were intended to do
The Flash 22 is intended to be an ultralight, compressible daypack that stows away unnoticeably small when not in use – and it does an excellent job with this. The major problem though, is durability after extended overpacking. If you're carrying lots of electronics (laptop, smartphone, portable charger, etc.) or doing grocery shopping, the shoulder straps will likely fray and tear within a year.
If you're staying light – perhaps just taking water, a fleece, snacks, and a book, and being light and compressible is a priority for you in your daypack, then you can't do better than the Flash 22.
However, if you're traveling for an extended period or tend to carry more than 7 to 10 pounds, opt for the Ruckpack 18 instead.
---
These are the REI Ruckpack 18 Alternatives You Should Consider
REI Ruckpack 18 Specs
Dimensions: 17 x 10 x 7.5 inches
Weight: 1.5lbs
Capacity: 18 Liters
Material: 210 denier ripstop nylon
Laptop Pocket Size: 15 inches

The New Kid: The Ruckpack 18 Recycled Daypack
The sustainably sourced and eco-friendly counterpart to the Ruckpack 18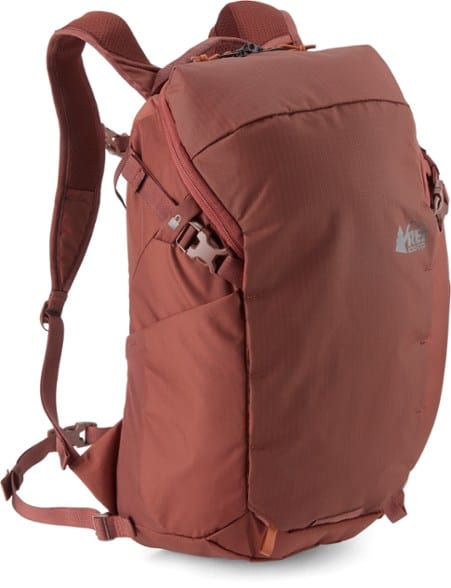 The REI Ruckpack 18 Recycled Daypack is the newest variant of the already great Ruckpack 18.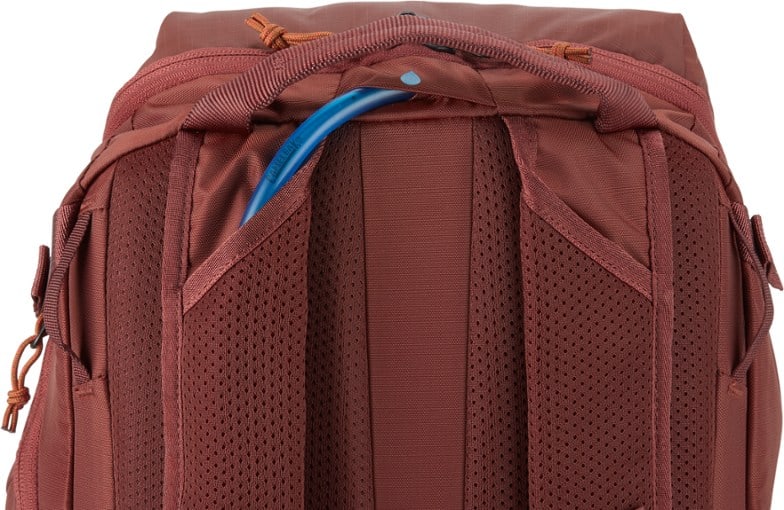 Though the Ruckpack 18 Recycled Daypack backpack remains largely unchanged in designed, the Bluesign® approved recycled ripstop nylon makes a huge difference for the environment, all at the same price as a regular Ruckpack 18. Click here to learn more about REI's sustainable sourcing and recycled materials program.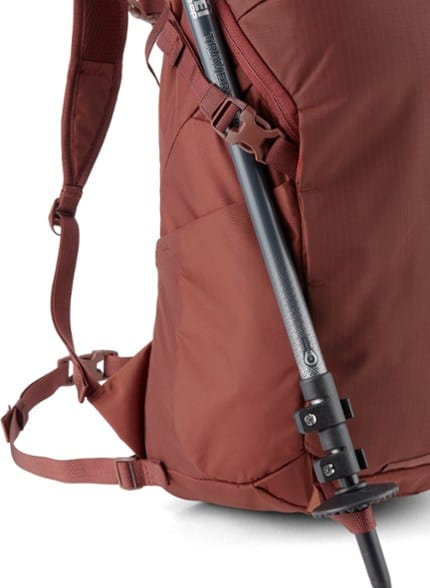 Beyond the use of recycled materials and efforts to save the planet, the Ruckpack 18 Recycled Daypack's major changes are an extended wrap around zipper to make accessing the main compartment easier, and slightly more room in the zippered lid pocket.