Where in the world is Carlos San Diego?
Where Now?
Croatia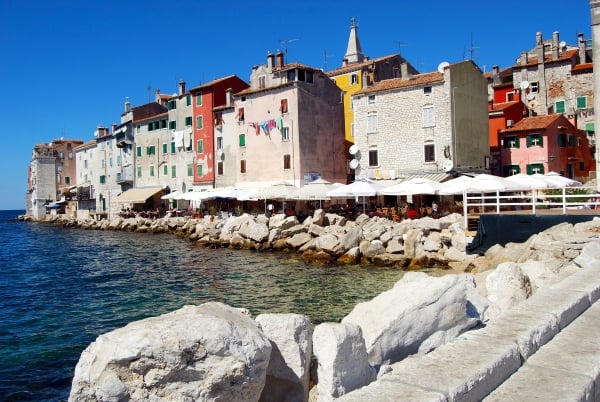 Wine. Seafood. Castles. Amazing beaches and landscapes. Charming locals. Portugal...always underestimated.
Where I've Been
Argentina – Patagonia
Turkey
Afghanistan – Summer Camp
Bolivia – Visited the salt flats and the Atacama Desert???
UAE - Dubai – Experienced life in a shopping mall
Cambodia – Angkor Wat
Colombia – Experienced life of Paisa
Germany - Went to Oktoberfest Czech Republic – Recovered from Oktoberfest
Ecuador – Galapagos Islands
England – Got trapped in a Pride Parade
France – Got teased about George Bush
Greece – Volunteered with Refugees
Hungary – Relived the Cold War & Communism
Indonesia – Watch turtles nesting by moonlight on the beach
Ireland – Visited the Guinness factory & tricked at that silly Jameson place
Italy – Learned Italian sign language
Mexico – Everything (my third home)
Myanmar – Saw 1000's of pagodas
Nepal - Hiked to the base of Everest
Norway – Saw the Fjords
Paraguay - Nothing
Peru – Macchu Picchu
Portugal – Slept in a wine cellar
Laos – Motorcycle Diaries
Japan – Visited the Tsukiji fish market
Mexico - Saw pyramids
Chile – Trekked Chilean Patagonia
Iraq– Summer Camp
Kuwait - Shawarma
Spain – Ran with the Bulls
Thailand – Learned to Scuba Dive
Turkey – Roman ruins
Uruguay – Ate TONS of beef
US – Home sweet home
Vietnam – Motorcycled the Ho Chi Minh trail
Where I'm Going
Middle East
Turkey
Lebanon
Israel
Jordan
Africa
Morocco
Egypt
Kenya
Tanzania
Uganda – Gorilla Trek
Rwanda – Hotel Rwanda and researching genocide
Nigeria??
Namibia
Zanzabar
Madagascar
South Africa
Asia
Sri Lanka – Self guided surf camp & beach bumming
India – Yoga teacher training
Indonesia
Malaysia
South Korea
Japan
China
"Monogoria"
South America
Brazil
Venezuela
Central America
Costa Rica
Nicaragua
Panama
Cuba
Puerto Rico
Europe
Russia – Trans-Siberian railway, road of bones
Poland
Netherlands
Croatia
Romania??
Georgia??
North America
Canada