Traveling the huge continent of South America is an amazing, adventurous, and exciting experience. However, with so many climates, geographies, regions, and types of adventures, understanding when is the best time to visit South America can be tough. Picking the right time to travel to South America can mean the difference between landing in amazing festivals, hiking under clear, dry skies, and hit the beach on sunny days with warm temperatures and thin crowds. We're hear to make sure your adventure is the best possible.
In this guide, we will share the absolutely best times to visit South America, breaking it down by when to visit each country, city, and experience for maximum enjoyment, thinner crowds, and the best weather and memories possible.
Read on to learn the perfect time for your South America travels.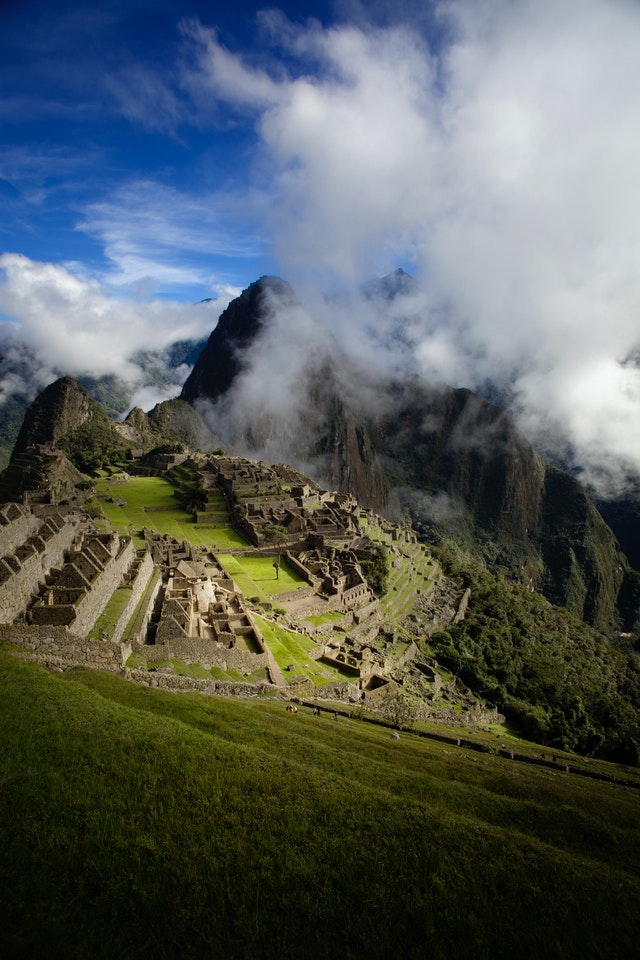 Contents

Up Front: What Is The Best Time To Visit South America?
June to November are the best months to visit South America, with June, July, and August being the dry months to explore outdoors in Bolivia, Peru, and Ecuador, and September, October, and November being the pleasant spring months to explore Argentina, Chile, and Patagonia.
Spring is the single best season to visit South America and lasts from September to November.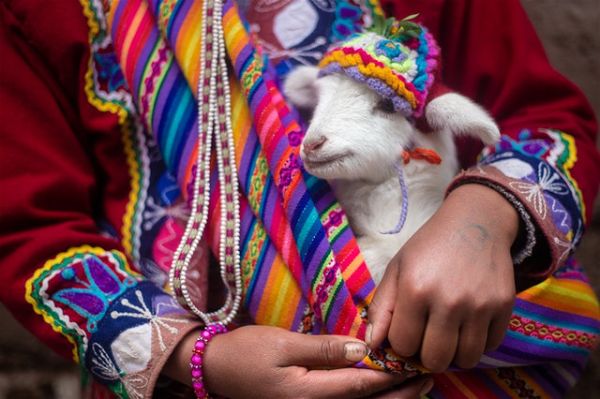 However, there is a very specific best time to visit each country in South America, do each adventure (Patagonia, Galapagos Islands, Machu Picchu, etc.), and experience the major events (Carnival, Gaucjh Festival, mating season and hatchling season on Galapagos, etc.).
Continue ready to discover the perfect experiences for the time you already have booked, and discover when to go for your dream experience and destinations.

The Best Places To Visit in South America: By Month
January
Peak of summer in Chile, Argentina, Brazil, Colombia, and Uruguay
Best time for the most famous Brazilian beaches (on the southern coast), at the peak with clear skies, hot weather, and perfect conditions to visit while outdoor concerts, markets, and fests are common
Best season for the coffee zones in Colombia – great, warm temperature with minimal rain
Feast of the Three Kings happens across South America, best celebrated in Ollantaytambo in the Sacred Valley in Peru
Great month to backpack Patagonia, for clear skies, no rain, and warm temperatures, but major sites such as Torres del Paine and Perito Moreno Glacier will be packed.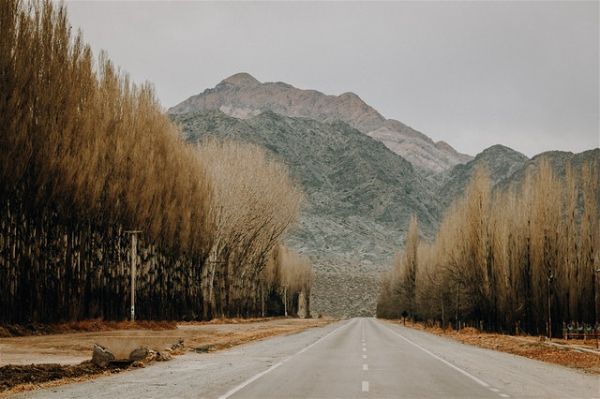 February
Carnival occurs one week before lent (either in February or March) and is best experienced in Salvador or Rio in Brazil or in Barranquilla, Colombia, but Argentina has some excellent parties too.
Galapagos is at a perfect, warm temperature in the Pacific, with land birds in mating season and sea turtles, and marine iguanas in nesting season
March
Shoulder season for tourism across South America as crowds thin and the weather cools into fall
Fiesta de la Patria Gaucha, celebration of gaucho culture and rodeos in the gaucho heavy regions of Argentina
April
Peak of the wine harvesting season (March to May) in the Mendoza region of Argentina, great for small festivities and wine tastings around Maipu
Fall season in Patagonia delivers cooler temperatures, with skies still clear and beautiful autumn colors, great for hiking through Patagonia with the plus of thinner crowds
Sea turtles and iguanas are in hatching season on the Galapagos Islands
May
Bolivia enters the dry season, making an adventures trip to the salt flats, altiplano, and Lake Titicaca more enjoyable
Brazil enters the dry season, making the Amazonian wetlands of the Patanal a more pleasant experience with less rain
South America enters the end of fall and beginning of winter, with fewer tourists in South America, especially as you travel further south
The "El Senor de Gran Poder" festival happens in La Pax in May and June, bringing thousands of dancers into the streets of La Paz
June
Peak tourist season in Peru, Bolivia, and Ecuador, thanks to dry season, so plan on larger crowds and higher prices
The Incan festival of "Inti Raymi" is the "Festival of the Sun" celebrated on the winter solstice of the southern hemisphere in Peru
July
In the Galapagos Islands, the Blue Footed Boobies are mating and in full mating rituals
Urban cities of Buenos Aires, Santiago, Lima, and Rio are cooler and more enjoyable for nights out
Colombia's dry season happens (briefly)
Ski resorts in southern Argentina and Chile are likely experiencing snow and open for skiing and snowboarding
August
Spring in the Amazonian wetlands of the Pantanal, and a perfect time to visit
Peak of high season for tourism in Peru and Bolivia
Festival of flowers in Medellin, Colombia, with city filled with bands playing live and decorative flower displays throughout
Tango Festival in Buenos Aires
September
Peak season for penguin viewing and whale watching around Tierra del Fuego and the many islands of southern Argentina
Weather is warming into Spring in Argentina and Chile
In the Atacama desert, tourism numbers are still low, and it is a great time for lower prices and equally great weather
Chilean Independence Day is celebrated on September 18th with parties, dancing, and food nearly everywhere in Chile
October: Great time for Outdoor and wildlife experiences
Spring bloom of trees and flowers throughout Patagonia making for warmer temperatures and still thin crowds
In the Galapagos Islands, land birds and sea lions can be seen raising their pups on the "outer islands" beyond Santa Cruz and San Cristobal
November
Brazil, Chile, Uruguay, and Argentina are approaching high tourism season again
Patagonia is likely busy again, requiring a reservations of 1+ month for accommodation in town and at refugios
December
The best season to visit Colombia, especially the charming, smaller villages
---
SOUTH AMERICA BY SEASONS
Because the continent of South America is split by the equator, some of South America's countries run on southern hemisphere seasons, some of the countries experience the warm, mild, sunny climate of equatorial countries, and some countries experience northern hemisphere seasons.
For Argentina, Chile, and Patagonia, summer happens in November to February, winter from June to August (as these countries are in the southern hemisphere)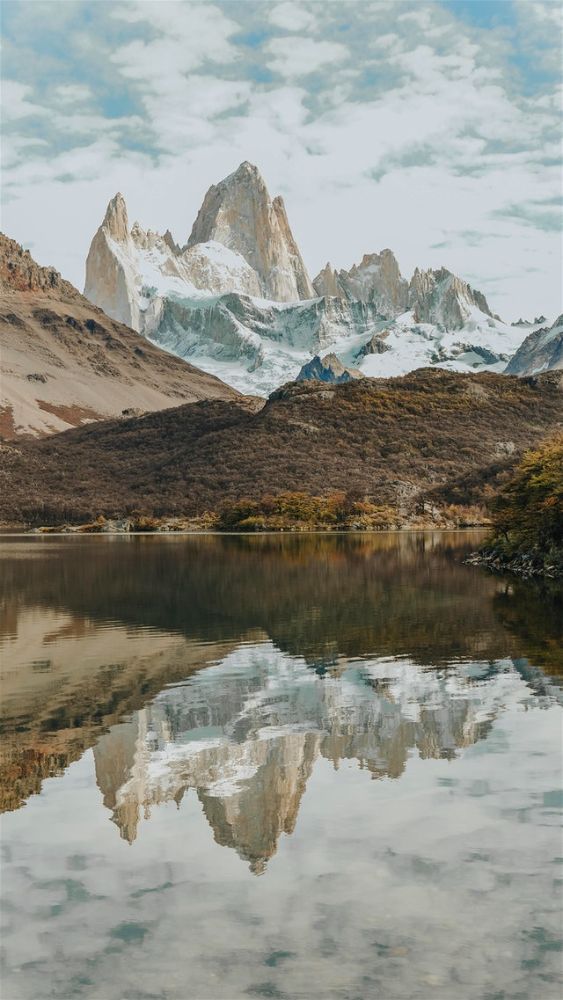 For Ecuador, Northern Brazil, and Colombia, summer from May to August and winter from November to February, as these countries are (primarily) in the Northern hemisphere
Across South America, Throughout the Seasons
December, January, and February (Summer in South America) in Bolivia, Peru, and Ecuador will be rainy throughout the wet season
March, April, and May (Fall in South America) is the shoulder season for the average South American's vacation calendar, meaning thinner crowds and lower prices in most areas of South America
June, July, August (Winter in South America) are the dryest months in Ecuador, Bolivia, and Peru, making them optimal for trekking the Inca Trail, hiking Machu Picchu, and visiting the Bolivian Altiplano and salt flats
September, October, and November (Spring in South America) are the South American spring months, perfect for exploring the cities – like Buenos Aires, Colonia, and Santiago – on gently warm, sunny days, while Europeans and North Americans return home to work making for thinner crowds during the most pleasant months

BEST TIME TO VISIT EACH COUNTRY IN SOUTH AMERICA
The Best Time To Visit Brazil
Brazil is so large, roughly 47% of South America, that the seasons and climate are different throughout the country at any given time. Not just varying from the deep Amazon rainforests to the metropolis of Rio and the sunny beaches, but extending into various seasonal zones. As a result, at any given time there is a great place to visit in Brazil.
Generally, Brazil's summer is from December to March and winter is from June to September.
The warmest, sunniest months for Brazil's southern beaches are October to April while the northern beaches are sunny and warm year-round.
The Amazon rainforest is hot year round and rainfall fluctuates an affects whether the water level is high or low. However, the region can always be visited – you'll just have to adjust your plans from staying in a lodge, to riding a riverboat cruise.
The Best Time To Visit Chile
November to March is the best time to visit Chile, from the quiet big city of Santiago, to the wine country of the Casablanca valley, and south to Pucon and Patagonia, the entirety of Chile is experiencing clear skies and great weather, with slightly cooler temperatures than mainland Argentina (and Buenos Aires) thanks to higher altitude mountain country and coastal climates.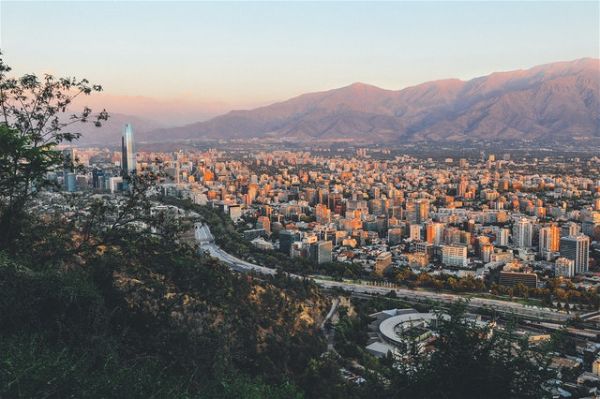 The Best Time To Visit Argentina
October to December, in the spring months, and April to June are the perfect months to explore the city of Buenos Aires and the wine country of Mendoza and Maipu, and Iguazu Falls, as the sun is shining, rain is light, and the temperature is comfortable, making for perfect travels outdoors.
However, December to April, during the much hotter summer months, are also a great time to visit as the locals in Buenos Aires and Mendoza travel south, to the Lake District and Patagonia, leaving Buenos Aires, Cordoba, and Mendoza much emptier for you to explore on your own. At the same time, expect much larger crowds in the south, in Patagonia and the Lake Districts, as vacationing Portenos travel down to Bariloche and around.
The Best Time To Visit Peru
June to August is the best time to experience Peru's hiking and trekking highlights – Machu Picchu, the Inca Trail the Salkantay Trek Colca Canyon, and Lake Titicaca – as the climate will be drier (conducive to the rocky and potentially muddy trails).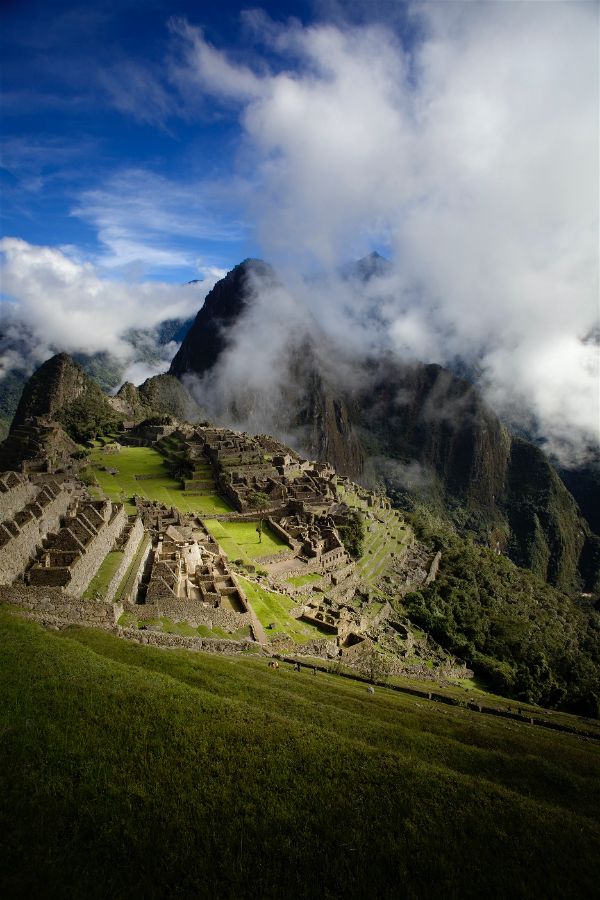 In the wetter seasons of April to October, Peru's coastline receives very little rain making the beaches and coastal cities, like the big city of Lima or the beach city of Mancora, a pleasure.
The Best Time To Visit Bolivia
May to October is the best time to visit Bolivia, as these are the reliably dry months.
Most of the travel in Bolivia is adventures, whether taking a 4×4 tour out to the salt flats, hiking, or mountain biking down the most dangerous road in the world, having a dry path to explore on can make the difference between a pleasant experience, or a miserable one.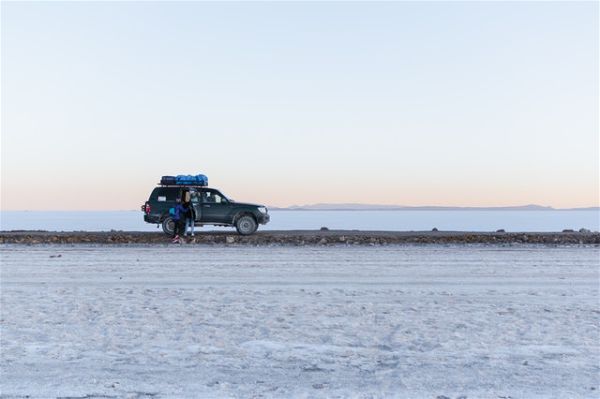 In contrast the, the wet season makes for boggy salt flats, muddy roads in the middle of nowhere, and eliminates the chance to do most of the highlights of Bolivia. Do yourself a favor and aim for Bolivia's dry season
The Best Time To Visit Ecuador
May, June, and July are the best months to visit Ecuador, towards the close of the rainy season. At this time, hikes and outdoor adventures are easier, up mountains and volcanoes, are more pleasant, while animals that show themselves more often in the rainy season are still out and about.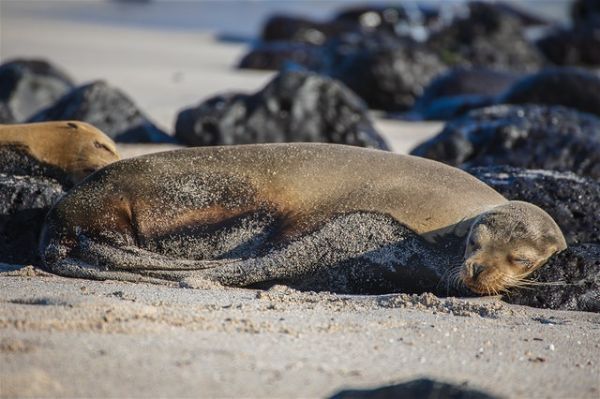 For Galapagos, plan your visit around the specific animals you want to see as species of animals leave and return to the island to follow migrating food, as well as whether you want to see mating rituals or pups/hatchlings.
The Best Time To Visit Colombia
July and August or December in January are the best months to visit Colombia, as these months have the lightest rainfall of the year.
However, temperatures in Colombia stay steadily comfortable year round and rains are brief, making virtually any month a great time to visit Colombia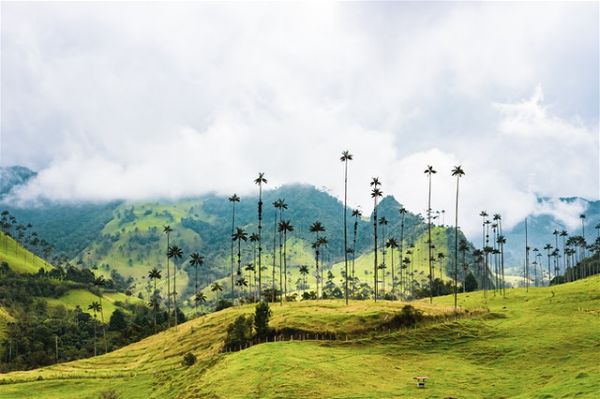 Expect temperatures of 75 degrees to 85 degrees year-round, with temperatures dropping the higher you go.
Best Time to Visit Uruguay
October to March is the best period to experience this tiny, green, coastal country that experiences the same clear skies as Buenos Aires during the South American summers, but with the cooler temperatures of a coastal climate.
The Best Time To Go To Antarctica
The best time to visit Antarctica is the southern hemisphere's summer season, of November to February. Though this is the high season for tourists traveling to Antarctica, this is when animals are most active in Antarctica, maximizing this once-in-a-lifetime experience.

The Best Times to Visit the Major Destinations in South America
Patagonia, Torres del Paine National Park, and Perito Moreno Glacier
In terms of temperature and weather, October to December (spring time) and December to February (summertime) and the beginning of autumn (February and March) are the best months to experience Patagonia, exploring the outdoors.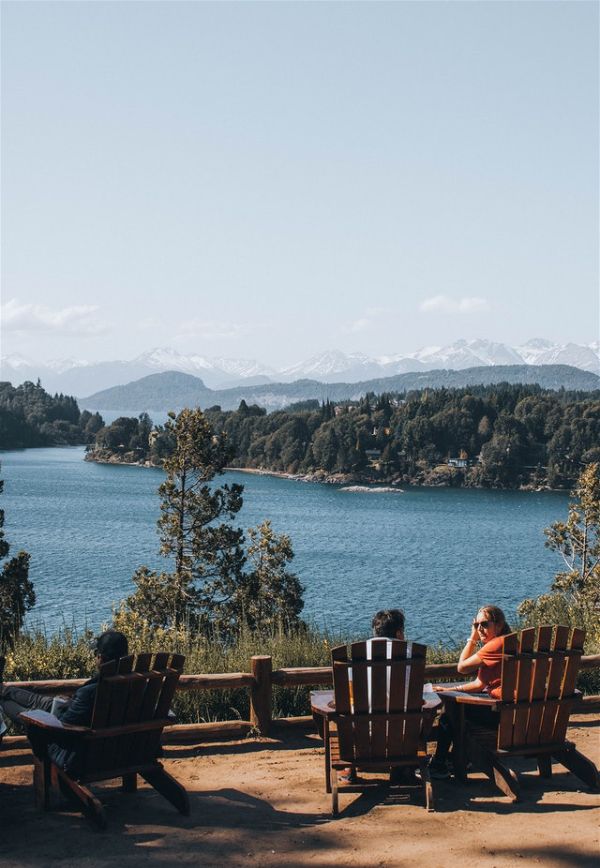 Expect for the popular attractions, such as the Perito Moreno Glacier and Torres del Paine National Park, to be packed with tourists, both international travelers and Argentines/Chileans on extended summer holidays.
Experience the best of great, cool weather and thin crowds by aiming for the end of summer (February) and autumn (February and March)
Machu Picchu, the Inca Trail, and the Salkantay Trail
June to August are the best months to experience the high altitude jungle and ruins of Machu Picchu as well as the epic paths to get there – the Inca Trail and the Salkantay Trail – as this is the driest season for the region.
Because the optimal trekking season is short for these popular attractions, plan on booking your accommodation, tours, and tickets well in advance, aim for weeks in advance for Machu Picchu and months in advance for the popular treks.
Atacama Desert
The Atacama Desert is a high altitude desert moonscape that is known for its otherworldly views, amazingly clear night skies, and intensely dry landscapes. As such, almost any time of year it is possible to visit Atacama and have a great experience. But, planning around low tourist season, to avoid extremely high prices and crowded tours, and well as planning around popup storms and potential road closures is smart.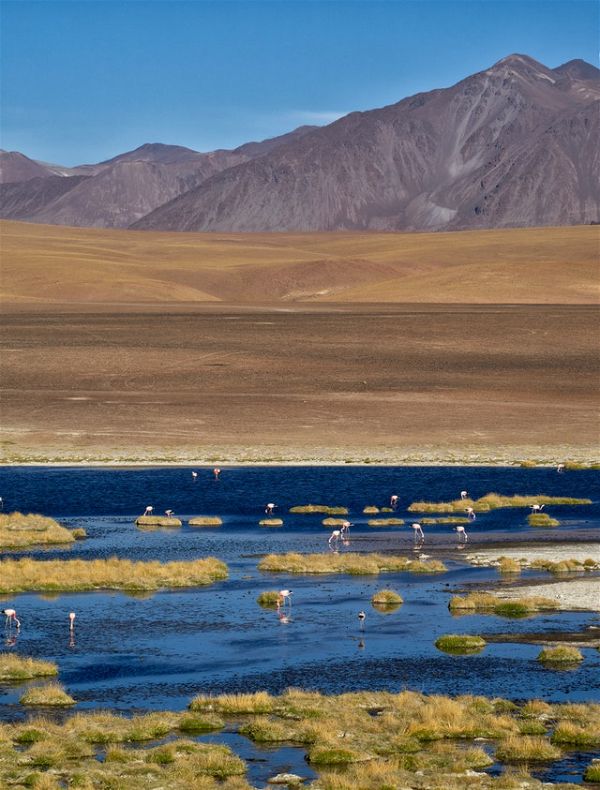 The Atacama desert, accommodation, and tours will likely be one of your most expensive experiences in South America due to popularity, Do yourself a favor and aim for the Atacama Desert's shoulder season for tourism from September to November (spring) and from March to May (fall) when temperatures are enjoyable, crowds are thin.
Additionally, though the Atacama desert is notoriously dry, the winter months of June to August bring winter storms at night which cloud the starry you'll plan to be in the Atacama for. Also, the mountain roads leading up to Atacama from the Argentine side tend to be closed more often in the winter months with little notice – meaning your long haul bus may turn back to its destination after an eight hour ride.
To save money and get the best of everything, aim for the spring and fall seasons in the Atacama Desert.
Bolivian Altiplano and Salt Flats: May to October
Traveling in the dry winter months of May to October guarantees that your adventures by road in the Bolivian altiplano won't be disrupted by mud-covered and washed out roads.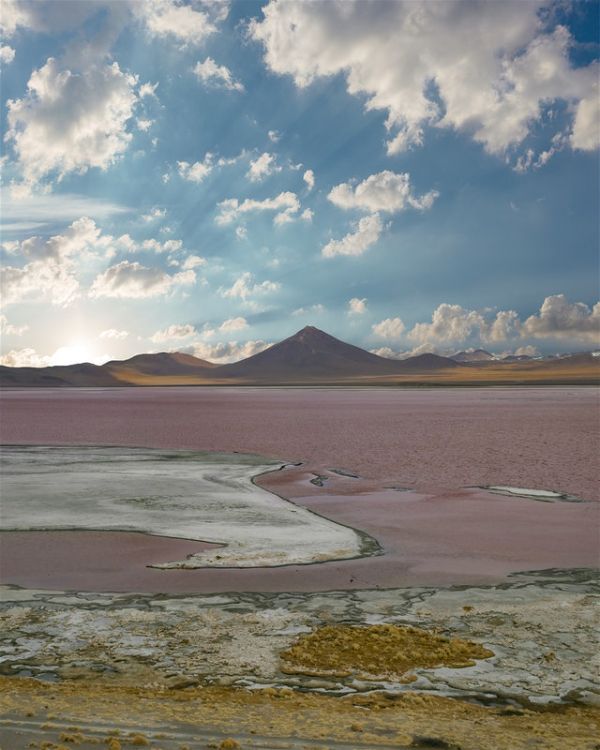 Bolivia is one of the wildest feeling countries in South America, with vast stretches of rough road through high altitude desert landscape. Roads that are adventurous and dusty in the dry season become muddy and impassible for vans and cars in the wet season, and still risky even for 4×4's. Save yourself the risk and headache by aiming for Bolivia's winter and cool dry season of May to October.
Amazon Rainforest + The Pantanal
July to December is the Rainforest dry season, making the situation better for hiking while the water levels are low, and you'll experience clear skies.
During the rainy season of January to July, the water levels will be higher, making for great boat tours and full rivers, and you'll be more likely to sea animals.
However, expect warmer temperatures, 77 to 87 Farenheit, year round throughout the Amazon
Galapagos Islands
Your trip to the Galapagos Islands should be planned around the particular animals you would like to see and in what phase. Each animal indigenous to the Galapagos Islands – penguins, hammerhead sharks, marine iguanas, Blue Footed boobies – all migrate between islands and away from islands to follow their food of choice. Timing your trip based on the migratory pattern of your target animal makes a fulfilling trip more likely.
Additionally, each species nests/mates/hatches/nurtures on a very specific calendar, so, if you would like to see the mating ritual or hatchling of a specific animal, a little advanced planning will make the experience much more likely.
The Galapagos Islands' heaviest rainfall is from December to April, however the showers are quite brief and won't disrupt your explorations – on land or sea – much.
Iguazu Falls
April to May and September to October are the best months for mild weather, not as hot and little rain, and avoiding crowds in Iguazu.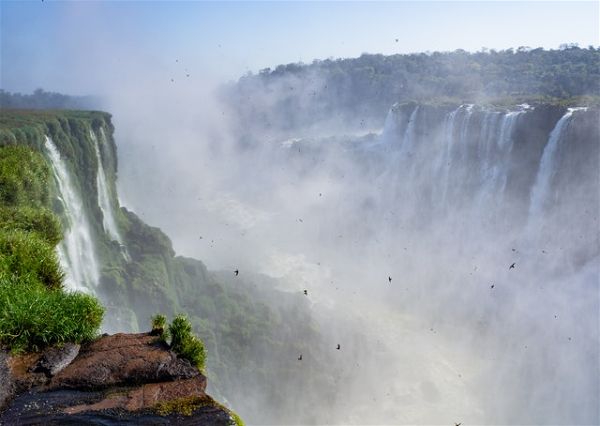 The Lost City (Ciudad Perdida)
December to early March is the best time to make the 4 trek to La Ciudad Perdida, during the Colombian dry season. Because most of the hike will be through rough jungle, you will want to go during the dry season when the rain is less likely, or limited to ~2pm or later each day, and the rivers are much lower due to lack of rain.

The Biggest South America Festivals and When to Go
Carnival (Feb/Mar – One week before lent) – a legendary festival, best expereinces in Rio or Salvador in Brazil or Baranquilla in Colombia
San Antonio de Areco (November 10): Festival of the Gauchos in Argentina:
Inti Raymi (June 24): Incan festival that takes place on the winter solstice and lasts for 9 days

Bottom Line: South America Is A Year Round Destination
South America is vast and varied, stretching through both hemispheres with activities indoors, outdoors, active, and relaxing throughout. No matter when you want to travel to South America, there is most definitely somewhere at its peak enjoyability waiting for you, so just pack your bag and get going ASAP!

Where to first? Our guide to the best South America Routes, Itineraries, and Destinations
Now that you know when to go to South America, let's help you decide where to go.
Click here to see the 9 best South America routes, perfectly planned and timed for your ideal adventure

DON'T FORGET THE TRAVEL INSURANCE#

FAQs About the Best Time to Visit to and Travel South America
When is best time to visit South America?
June to November are the best months to visit South America, with June, July, and August being the dry months to explore outdoors in Bolivia, Peru, and Ecuador, and September, October, and November being the pleasant spring months to explore Argentina, Chile, and Patagonia.
Where should I go in South America and why?
Where you should go in South America depends on your tastes and interests. If you love the outdoors and adventure, Patagonia, Torres Del Pain, the Bolivian Altilplano, and the Galapagos Islands are essential. If you enjoy cities, Buenos Aires, Lima, and Medellin are best. If you love food an wine, Mendoza, Argentina and the Casablanca Valley are excellent for wine, while Lima is the best food destination in South America.
Which is the best season to visit South America?
Spring is the single best season to visit South America and lasts from September to November.
Visiting and Travel: How early should I book a flight to get the cheapest fares?
Minimum one month in advance is the optimal booking period before a flight to Argentina in order to save the most money.