Backpacking South America is an incredible experience that will leave you with lasting memories and a yearning for more. Planning the adventure of wandering such a vast continent can seem intimidating, but this article will demystify how the adventure can be simple yet more fulfilling than any travel experience you've ever had. In this guide to backpacking South America you'll discover the best options for exploring my favorite continent, tips for getting off the beaten track, and everything you need to make your trip as smooth, amazing, and memorable as possible.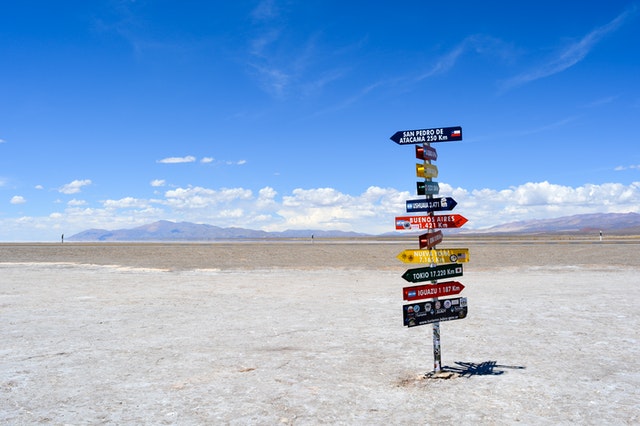 CONTENTS

WHY YOU SHOULD GO BACKPACKING IN SOUTH AMERICA
Backpacking South America is an amazing experience! You'll experience unique cultures, hike up active volcanoes, hike through lush Amazon rainforests, raft down giant waterfalls, and explore some of the most beautiful beaches you've ever seen. There will be challenges, but the rewards will be well worth all of the hard work.
TOP 10 HIGHLIGHTS OF SOUTH AMERICA

Patagonia and Torres del Paine National Park and El Chalten (Los Glaciares National Park)
The Galapagos Islands: Living among wild animals on land and sea
Buenos Aires: The gritty Paris of South America
Machu Picchu: Ruins of an ancient empire
The Lost City: An often missed highlight just as remarkable as Macchu Picchu
Food: Lima and Buenos Aires
Alien Landscapes: The high desert of San Pedro de Atacama and the salt flats of Uyuni
Wine: Mendoza wine country of Argentina and the equally remarkable Chilean wine country
Tayrona National Park with a campground nestled against the ocean and Minca highland coffee country, meer minutes away
Hiking up snow covered volcanoes and sliding back down
San Carlos de Bariloche and the Lake Districts and trekking through some of the most beautiful nature in the world
The Perito Moreno Glacier, this vast icefield is the third largest reserve of fresh water in the world

Still planning your trip? Be sure to read our article on the best times to visit South America and wehere to go if you've already booked.

THE BEST SOUTH AMERICA BACKPACKING ROUTES AND ITINERARIES
In this article, we'll share the highlights you need to know about all the best routes for backpacking South America and countries you need to visit on your South America trip to help you figure out the perfect backpacking route for you. However, feel free to click the links below for the perfect itinerary for 2 weeks by region, 1 month by region, and 3 to 6 months in South America.
2 WEEK ITINERARIES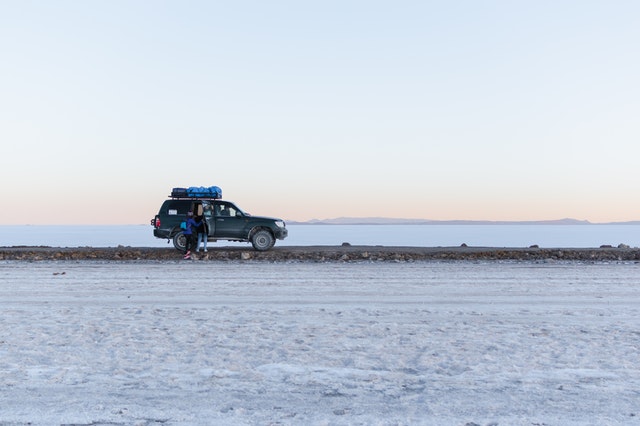 2 Weeks in Patagonia
San Carlos de Bariloche (2-3 days) and the lake district
El Chalten (2-5 days) and trekking Parque Nacional Los Glaciares
El Calafate and Perito Moreno Glacier (1 day)
Puerto Natales (1+1 day) in prep for the Torres del Paine trek
Torres Del Paine National Park (4 days for W trek, 7 days for circuit trek)
Ushuaia (2 days) to expererience the end of the world and fly home
2 Weeks of Argentina, Chile, and Uruguay
Buenos Aires (4 days) Experiencing the gritty yet charming "Paris of South America"

Optional: Montevideo and Colonia in Uruguay (2 days) Experiencing a smaller more polite Buenos Aires

Iguazu Falls (1 day) UNESCO heritage site that dwarfs Niagara Falls
Mendoza (2 days) Argentine wine country experienced by biking between vineyards and wine tastings
Santiago (2-3 days) Absorbing Chile's capital through, art, history museums, restaurants, and nightlife
Chilean Wine Country (1 day) Just as charming and intoxicating as Mendoza
Pucon (2-3 days) Hike up a volcano and go where Chileans vacation
San Carlos de Bariloche (2-4days) A trekking mecca (day hike or multi-day) that only a handful of places in the world compare to
San Pedro de Atacama (2-3 days): The clearest skies in the world allow you to see more stars than you'll ever see anywhere else
2 Weeks of the Incan Experience – Peru and Bolivia
Lima (2-4 days): The best culinary scene in all of South America
Cusco (2-3 days): The gateway to Macchu Pichu against a backdrop of hipster polished Peruvian food and drink
Sacred Valley (1 day): A calmer, emptier way to discover the Incas
Macchu Pichu and Aguas Calientes (1 day): The highlight of Peru and (for some) South America
Colca Canyon (2 days)
Lake Titicaca (1-2 days): The "highest navigable lake in the world"
La Paz (1-3 days): The highest de facto capital in the world, with a "frontier feel"
Salar de Uyuni (Salt Flats of Uyuni)(2 days – ~3 to 5 days for SUV tour)
La Paz (1 day): Returning home
2 Weeks of Alien Landscape – High Altitude Deserts, the Bolivian Altiplano, and Salt Flats
Santiago (2 days)
Valparaiso (1 day)
Atacama Desert + San Pedro de Atacama (2 days)
Uyuni + Salar de Uyuni (2 days)
La Paz, Bolivia (1 day)
Lake Titicaca + Puno , Peru or Copacabana , Bolivia (1 day)
Cusco (2 days)
Macchi Picchu (1 day)
Lima (2 days)
2 Weeks of Animals and Biodiversity – Galapagos, Volcanoes, and the Amazon
Quito (2 days): Acclimate to South America in this relaxed and conservative capital
Otavolo and Otavolo Market (1 day): Soak up local culture and shop for souvenirs at this uniquely Andean market
Mindo Cloud Forests (1 day): An extremely boidiverse subtropical forest that is like few other places in the world
Galapagos – Isla Isabela (2-3 days)
Galapagos – Isla San Cristobal (2-3 days)
Galapagos – Isla Santa Cruz (2-3 days)
Other options: Avenue of the Volcanoes, Antitana ecological reserve
1 MONTH ITINERARIES

1 Month in Southern South America
Buenos Aires (3-5 days)
Montevideo and Colonia Del Sacramento (2 days)
Iguazu (1 day)
Cordoba (1-2 days)
Mendoza (2 days
Santiago (2-4 days)
Valparaiso (2 days)
Pucon (2-3 days)
San Carlos de Bariloche (2-5 days)
Puerto Natales (1 day – in prep for Torres Del Paines National Park
Torres Del Paine National Park (4-8 days)
Ushuaia (2 days)
1 Month in Northern South America
Bogota (2 days)
Medellin (2 days)
Guatape (1 day)
Cartagena (2 days)
Zona Cafatera and Cali (2 days)
Quito (2 days)
Otavolo Market (1 day)
Mindo Cloud Forests (1 day)
Galapagos – Isla Isabela (2 days)
Galapagos – Isla San Cristobal (2 days)
Galapagos – Isla Santa Cruz (2 days)
Lima (2 days)
Cusco (2 days)
Sacred Valley (1 day)
Macchu Pichu (1 day)
Optional: Colca Canyon (2 days)
Lake Titicaca (2 days)
La Paz ( 1 day)
Salar de Uyuni (Salt Flats of Uyuni (2 days)
La Paz (1 day)
1 Month of South America Highlights
About the optimal time backpacking South America: The truth: one month aiming to experience all of South America is pushing it as that timeframe is much better suited for a single large country or a couple of small ones than experiencing a whole continent. Argentina, Chile, and Colombia can each easily take a month each when traveling at a comfortable, cost-efficient pace and absorbing the culture. Ecuador, Bolivia, or Peru could be paired as couplets for a good month of travel as well.
But for those with limited time and lots of ambition, we'll share an itinerary, or more so a list of destinations and minimum timeframes, for blazing through the best of South America in one month.
The balance: Try to absorb the best of nightlife, food, wine, nature, history, and ruins without burning yourself out by being discriminating about your destinations.
How to use this itinerary: Highlight half of the locations that are absolute essentials for you based on your interests and bucketlist, and the 3 places/sites that are your top priority as you'll want to spend extra time in them. For the remaining half, get comfortable with either breezing through them – to save time – or skipping them altogether – to save money and energy. As such we've listed recommended minimum days for each experience so you can patch together the itinerary that suits you based on the best South America Highlights for a month-long trip without burning out or wasting time.
Buenos Aires (2 days)
Iguazu (1 day)
Mendoza (1 day)
Santiago (1 day)
Valparaiso (1 day
San Pedro de Atacama (from Arequipa) (1 day)
Puerto Natales in prep for Torres Del Paine National Park (1 day)
Torres del Paine National Park (4 days) – only covers the W Trek
Ushaia (1 day)
La Paz (1 day)
Salar de Uyuni (2 days – accounting for bumpy transit time)
Cusco (1 day)
Maccu Picchu and Aguas Calientes (1 day)
Arequipa (1 day)
Lima (1-2 days)
Guayaquil –> Galapagos Islands (5 days)
Quito (1 day)
Medellin (2 days)
Cartagena (1 day)
3 to 6 Month South America Itinerary
3 to 6 months is the perfect period of time for backpacking all of South America, with 4 months being the minimum sweet spot. The only difference between a 3 month South America itinerary and a 6 months is that we move at a slower pace and take more rest days.
6 months on the road is exhilarating, exciting, and a wonderful opportunity if you're spending it all in South America. By being able to slow down, and spend a week in Buenos Aires, Medellin, and Galapagos, instead of mere days you'll fall deeper into the experience and more in love with the continent. You'll notice smaller details and absorb more as you will be in a less rushed mindset. Additionally, scheduling 1 to 2 days per week of no travel or sightseeing will leave you rejuvenated, refreshed, and a more hungry and interested traveler.
For this itinerary, we will list all of the recommended highlights of South America with the recommended timeframes for slower travelers. Be sure to take that recommended 1 to 2 days "off" per week, and don't be afraid of getting stuck in a destination that captures your heart for a little longer than planned – just go with it.
Buenos Aires (7 days): A perfect introduction to South America with plenty to do and great food. Consider taking Spanish lessons here
Iguazu (1 day): Account for the extremely long bus ride in from Buenos Aires and know this waterfall will be worth the trip
Cordoba (2 days): Practice your Spanish in this university town surrounded by outdoorsy experiences
Mendoza (2 days): Set aside one day for "bike and wine" tour wine tasting between vineyards of nearby Maipu, and relaxing in Mendoza proper
Santiago (2 to 3 days): Explore Chile's capital with heavy focus on history and art museums, nightlife, and just wandering
Valparaiso (2 days): Explore the hills, graffiti, and nightlife one day, and soak up the towns vibe the next lounging and dropping in on beaches the next
Pucon (2 days): Climb Villarica volcano and slide down one day, spend the next sipping coffee and enjoying a popular Chilean vacation spot as locals do
Puerto Natales and Torres Del Paine (11 days): Give yourself 1 day to prep, 7 to 9 days to do the "Circuit Trek" through Torres del Paine, and 1 day to recover back in Puerto Natales with a warm house and hot meal
Ushaiia (2 days): Get the post office stamp in your passport denoting "the end of the world," take a day trip to see penguins, and wander the city to catch "end of the world vibes.
San Pedro de Atacama and the Atacama desert (2 days): Give yourself time to explore by night and account for potenital hiccups on the travel to and from Atacama
La Paz (2 days): Explore the town, markets, and street food, then day trip to ride the "world's most dangerous road"
Salar de Uyuni (2 days): Experience the salt flats on a day tour fromUyuni and allow time for mishaps when arriving/departing
Cusco (3 days): Visit the museums, do a free walking tour (or 2), and walk within and outside the city to discover ruins everywhere. Additionally, explore the nightlife and food scene thoroughly as it is just as strong as in Lima but with a Peruvian hipster vibe
Sacred Valley (1 day): Soak up Incan ruins without the crowds and chaos of Macchu Pichu
Macchu Pichu (1 day): Visit the highlight of Peru and inspiration for the character Indiana Jones
Colca Canyon (2 days)
Lake Titicaca + Copacabana/Puno (2 days): Expereince the highest navigable lake in the world, and the culture that lives by its existence
Lima (4 days): Explore art, gourmet food & drink, and nightlife in this metropolis
Guayaquil –> Galapagos Islands (7 to 10 days): Slow travel through the Galapagos archipelago choosing as many independent and self guided experiences as possible for a richer, more pleasant experience
Quito (2 days): Relax and wander, visit the equator, and just decompress in this relaxed and mellow stop
Mindo Cloud Forests (1 day)
Bogota (2 days): Explore the museums (such as Museo del Oro), walking tours that cover the complex history, and nightlife including arguably the best nightclubs in South America in Colombia (and Latin America's) financial center
Medellin (4 days): Soak up the good life in a uniquely Colombian, vibrant, and complex place, starting with free walking tours, then visiting museums and eco-parks, following on with nightlife and (ideally) learning to salsa dance)
Guatape (1 day): Visit a beautiful site in the mountains that looks like thousands of forested islands grew out of a lake
Cartagena (2 days): Experience the Caribbean at its most "Caribbean" you'll find in South America – outside of Baranquilla Carnival
Santa Marta (1 day)
Minca (1 day): Visit an organic and hydroelectrically powered coffee processing station and plantation
Tayrona National Park (2 days): Hike in and camp by the ocean for at least a couple of nights
Cali, Salento, and Zona Cafatera (2-4 days): Discover more than you ever wanted to know about coffee while basking in the home of salsa dancing, and perhaps taking some lessons



ESSENTIAL INFO FOR YOUR SOUTH AMERICA ITINERARY
Travel through South America is uniquely suited for backpacking or any long term travel experience that aims to embrace experiencing local culture, food, language, and nature in a less structured way than package tours, all on a rather small budget. Compared to that required to travel North America, Western Europe, the Middle East, and many parts of Africa, the $40 to $60 per day budget of South American countries (varying by country) is one of the main reasons I recommend South America, as well as Southeast Asia as the perfect first time backpacking destinations.
In return for flexibility of timeline and compromising on 4 star accommodation in favor of hostels, guest houses, and refugios, you'll receive a one of a kind travel experience in return – a more contiguous expereince than Southeast Asia in culture and language, a more outdoorsy experience that revolves less around beaches and more around mountains, and lastly urban experiences that somewhat echo a gritty yet more vibrant version of traveling Europe. Architecture, food, and travel infrastructure abound but are still uniquely "Latin American" with a different indigenous touch and richness in every country and region.
Here, we'll review some of the general and basic essentials that you should keep in mind while planning for your itinerary overall as well as each country and segment of your itinerary.
SOUTH AMERICA TRAVEL BUDGET
Travel in South America is in a very reasonable price range – between $40 and $60 a day for a backpacker style budget, averaged across all countries, assuming shared hostels, eating out once per day, and DIY traveling as much as possible.
Compared to other regions of the world, South America travel tends to be more expensive than Southeast Asia travel, which averages ~$35 per day, but slightly cheaper than traveling the Balkans, and much cheaper than traveling the USA, Western Europe, the Middle East, and Africa. In recent years, the price to travel South America has become even cheaper, relative to Europe, the Balkans and Southeast Asia as the cost of living in some of the best cities for digital nomads and backpackers in South America has dropped.
Keep in mind that Argentina, Chile, and Brazil will be the most expensive countries to visit in South America, and Buenos Aires, Santiago, and much of Brazil can become very costly if you get too caught up in the luxury lifestyle. Because of this, when planning your budget for South America plan your budget based on the amount of time you plan to spend in each country and budget much more than the $40 per day for Buenos Aires, Santiago, and Brazil in general. This way, you'll have enough time and money for an enjoyable experience.
Tips for Saving Money in South America
Travel by public transport between cities, specifically by bus, as much as possible, as air travel is very expensive
Travel slower, because the longer you spend in a city, the cheaper the average cost per day becomes
Cook at home, or at your hostel (this is common) and shop at grocery stores to "brown bag lunch" during the day to save money or order the "menu del dia" at restaurants for a cheaper option
Quickly check the currency situation of the country you are entering next as bringing in cash dollars or Euros may garner a better exchange rate
WHERE TO START YOUR SOUTH AMERICA BACKPACKING TRIP: BUENOS AIRES, SANTIAGO, OR MEDELLIN
The best places to start your South America backpacking route are Buenos Aires, Santiago, or Medellin, due to location on the "Gringo Trail" and flight access.
Starting in Buenos Aires
Starting in Buenos Aires is the optimal introduction to South America as there are plenty of international flights arriving, the city is easily navigable and welcoming, and, with the exception of Brazil, most everything you will want to see in South America is located west and south or north making it possible to efficiently travel a loop through South America.
Within Buenos Aires, the vibe is welcoming and very European. You will be able to navigate easily in only English while you figure out the ins, outs, and idiosyncrasies of traveling in South America. Additionally, you'll be able to take some quick and cheap Spanish lessons for a week while exploring the nightlife, robust Argentine BBQ scene, and complex history of a city that is interestingly Italian, Spanish, German, and Argentine at once.
From Buenos Aires you will be able to travel west through national parks, waterfalls, and wine country before traveling south from Santiago, Chile by bus, to hop between Chile and Argentina repeatedly and explore, trek, and camp through Patagonia until reaching the end of the world in Ushuaia.
At this point you can fly back to Santiago and proceed north, exploring Andean South America. On this leg you'll experience the mountainous and otherworldly Bolivian altiplano, ancient Peru and the remnants of the Incan empire, the biodiverse and animal rich territory of Ecuador and the Galapagos archipelago, and the complex and vibrantly charming gem of Colombia.
From here, if you still have time on your agenda, sneak past Venezuela and explore the vast, complex, and beautiful Brazil wrapping around and ending in Sao Paulo.
Starting in Medellin
For a more direct path, start in Colombia, specifically in Medellin, to enjoy the good life, get acquainted with the vibe and way of South America, and take some Spanish lessons. Medellin is another city that is very accessible, with very cheap flights from almost anywhere in the world, easy to navigate with limited Spanish, and enjoyable while you settle in.
From Medellin, explore northern Colombia and the Caribbean as well as the Atlantic coast – extra points for timing the trip with Carnival as Barranquilla has the biggest and best Carnival outside of Rio de Janeiro and Sao Paulo – not skipping the Lost City of Colombia along the way. Then, continue falling south through Colombia, exploring coffee country and the heartland of salsa.
At the border, continue into Ecuador exploring its diversity and rerouting to Galapagos for a once in a lifetime experience.
After returning to the mainland, follow the backpacking trail south through Peru, exploring the best food scene in South America, remnants of the Incan empires, and some of the best surfing in South America.
Then, explore the rougher side of travel in Bolivia, passing through the extremely mountainous Altiplano and the salt flats.
Proceed into northern Chile and Argentina, switching from an Andean experience to a more heavily European influence, more wine, and more opportunities to camp and hike in the forested, mountainous backcountry of Patagonia instead of the rain forests of northern South America.
Continue the fall south to Ushuaia at the end of the world, potentially hopping a two-week trip by boat to Antarctica before flying up to Buenos Aires.
Spend the remainder of your trip exploring Argentina, traveling from Buenos Aires to the UNESCO site of Iguazu falls, to the university town and outdoorsy Cordoba, and the wine country of Mendoza at the base of Aconcagua, the tallest mountain in South America. Finally, hop a bus across the border to Santiago, Chile to end your South America tour.
Starting in Santiago
From the Santiago start, proceed on much the same path as starting in Buenos Aires, except travel south, Santiago to Ushuaia, then fly from Ushuaia to Buenos Aires followed by traveling west by bus, city-hopping your way to Santiago. End the South America tour traveling by bus north from Santiago to Medellin and Caribbean Colombia.
HOW TO GET BETWEEN SOUTH AMERICAN COUNTRIES
A defining characteristic of traveling South America is that it is best traveled by bus, with the flight from Ushuaia to either Santiago or Buenos Aires being the only logically necessary flight. This is partly why South America is a destination best suited for months of travel if traveling multiple countries or for a single country if traveling for less than a month, to offer sufficient time travel by bus without losing your sanity. Along the way, the slow travel of busses will allow you to soak up smaller destinations that are on the beaten path but simply less traversed.
As off-putting as longhaul bus travel sounds, the "cama," which translates to "bed," class of buses in South America, more common in Argentina and Chile than other places, is prevalent and consists of a large comfy seat that seems more like living room furniture and reclines completely into a bed, making overnight trips bearable and interesting but still comfy.
However, if you do decide to fly, note that domestic flights are far cheaper than flights across borders, usually by a few hundred dollars at least, even if the comparable domestic and international flights are the same length, on the same airline. Plan accordingly.
Tips for getting around South America:
Plan on traveling by bus if possible
Attempt to keep flights domestic to save money
Colombia is the exception – with domestic flights being cheap and much more convenient than bus travel
When flying to Galapagos, fly out of Guayaquil instead of Quito for cheaper prices and less headache
Check out this article for more information on getting around South America: https://abrotherabroad.com/how-do-you-get-around-when-traveling-the-world/

COUNTRY BY COUNTRY OVERVIEW FOR BACKPACKING SOUTH AMERICA
The"Gringo Trail" through South America is one of the most scintillating and adventurous travel experiences on the planet combining urban experiences, towering mountains and ancient ruins, with friendly, vibrant culture in a way that few other destinations do. All possible on a rather small budget. As much as each country in South America embodies these traits, each country still truly has its own personality.
Argentina is uniquely European in the north, permeated with Italian culture, wine, and European architecture while having a Swiss Alpine feel in its southern experience.
Bolivia is a charmingly "rough" travel experience, taking you through high desert landscapes you might only see elsewhere in the Himilayas, and tying with Peru for its preservation of indigenous culture.
Ecuador is THE most unique place in the world to experience wild animals humanely, in a way that benefits them more than us, along with the most biodiverse landscape on the planet.
And every other country and region in South America carries its own personality and quintessential experiences.
With that said, no single itinerary or South America backpacking route is good for every traveler.
Because of this I highly recommend "getting the vibe" of each country in South America by reading our descriptions below, understanding the most easily traveled and economical route through them (the Gringo Trail) for you, starting in one of the three starting cities that interests you the most (Buenos Aires, Medellin, or Santiago) and just going.
From there, based on your passions and interests – food, wine, outdoors, architecture, nightlife, etc. – plan the travel allowing more days for the destinations and experiences you expect to love, and breezing past the destinations and experiences that just don't get your heart racing.
In your itinerary, alot one day per activity (maximum two activities per day) and add an extra day or two of empty time in destinations you REALLY expect to love or that appear to have a lot that interests you on paper.
In the following sections, we'll share the overview and highlights for the countries in South America you need to visit.
Click on any of the following countries to jump to our Country Quick Guides, or simply keep reading to soak it all in.

ARGENTINA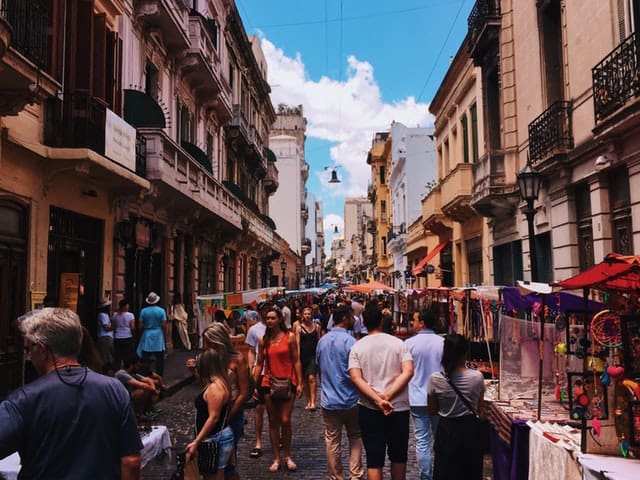 Argentina is an adventure-filled country with some of the world's most beautiful landscapes and a great place to experience a mesh of European and Latin American culture. Backpackers should take a road trip between Buenos Aires and the Chilean border stopping at highlight cities along the way, then down South into the lake district and the Patagonian backcountry. On this simple L-shaped path you'll enjoy the expansive, gorgeous scenery as well as its picturesque cities and easy access to the amazing food that Argentina has to offer – beef in the north and Patagonia lamd in the south.
In Argentina, real travel means experiencing one of the most poetic regions in South America: Patagonia. Throughout Argentine Patagonia, you'll be able to hike for hours upon hours in federally protected national parks or go rafting down waterfalls through the mountain range. Backpacking Argentinian Patagonia also introduces travelers to food and cultures they likely won't experience anywhere else in South America. The tradition of Argentine "asado" shifts from beef in the north to wild raised goat and lamb in the south. Additionally, the heritage of beer, brought by the Germans, and the establishment of mountain towns that seems remarkably Swiss and specialize in chocolate (like San Carlos de Bariloche) make for a unique experience on the Gringo trail. Be sure to try the beers by Cervezeria Austral, especially the Calafate berry ale.
Wanderers that do make it south will find endless opportunities for outdoor adventures– anywhere they go, there are infinite landscapes waiting to be discovered – from the frontier mountain of El Chalten, to just across the border in Torres del Paine National Park. while sights like El Calafate (near Perito Moreno Glacier), a quaint little fishing town that is the gateway to Antarctica due to its location near Ushuaia. Travelers in the area can rent boats for day trips onto the frozen glacier or take guided hikes with local tour operators.
There's no shortage of activities: from trekking alongside llamas in Mendoza wine country, climbing Mount Fitz Roy (arguably one of the most
There is plenty of historic scenery and cultural heritage to explore in the north too. Buenos Aires was one of the earliest colonial settlements in South America for example. Further north "Salta La Linda" maintains an almost indigenous charm, justifying her name.
MY FAVORITES IN ARGENTINA
Buenos Aires is the capital and largest city of Argentina, as well as the third-largest metropolitan area in South America. Backpackers can take a walking tour around Buenos Aires, visiting historic districts such as San Telmo and La Boca that have preserved various architectural styles from different periods. Backpackers may also want to visit the Teatro Colon, an internationally acclaimed opera house that is home to performances from local artists and groups touring inter-America.Sa
When in Buenos Aires, Backpackers should take a walking tour around the city, visiting historic districts such as San Telmo and La Boca that have preserved various architectural styles from different periods. Backpackers may also want to visit the Teatro Colon, an internationally acclaimed opera house that is home to performances from local artists and groups touring inter-America.
Mendoza wine country offers backpackers a unique opportunity. Backpackers will find themselves surrounded by some of the most beautiful vineyards in all of South America with views of snow-covered Andes mountains in every direction. Backpackers can partake in classes about wine
Backpackers will find themselves surrounded by some of the most beautiful vineyards in all of South America with views of snow-covered Andes mountains in every direction. Backpackers can partake in classes about winemaking and tasting in Mendoza wine country. Backpackers will enjoy the expansive, gorgeous scenery as well as its picturesque cities and easy access to amazing food.
San Carlos de Bariloche and National Park Nahuel Huapi: The most beautiful and accessible hiking country I've seen in the world. Countless trails through forests, pasts lakes, and up mountains, with more than you could possibly do falling into the half-day category all of the way to the multi-day category making National Park Nahuel Huapi one of my favorite places in the world
El Chalten and Parque Nacional Los Glaciares: A frontier mountain town, simple and adventurous, adjacent to Parque Nacional Los Glaciares delivers a hiking and trekking experience through front country and backcountry that is somewhat of a "Torres del Paine light" experience and free – you just have to buy and pack in your food. each time I've visited, this has been of the most peaceful and enjoyable experiences hiking through Patagonia.
HIGHLIGHTS OF ARGENTINA
Buenos Aires: The Paris of South America, gritty and filled with Argentine BBQ (asado)
Mendoza and Argentine wine country: Bike tour vineyards tasting world class wines
San Carlos de Bariloche and the Lake District: A German influenced mountain, surrounded by hiking and trekking opportunities, and the gateway to Argentine Patagonia
Iguazu Falls, Argentina/Brazil Border: A UNESCO world heritage site, this combined waterfall has the largest flow of any in the world, taller than and twice as wide as Niagara Falls
Patagonian Backcountry in El Chalten: A small, frontier town that sits on the edge of the Patagonia Glaciares National Park, with great free, rustic camping and trekking with a more adventurous, less refined feel
El Calafate and the Perito Moreno Glacier: Witness the vast and impressive glacier Perito Moreno while exploring it via a series of walkways for a half day experience
Puerto Natales, Chilean Patagonia, and Torres del Paine National Park: Hike the "W Trek" over 5 days or the "Circuit Trek" over 7 days in arguably the most impressive park in Patagonia
Ushuaia: Experience the end of the world and the southernmost civilized city, potentially visit Antarctica
More of Patagonia and the Wilds
Argentine Asado (BBQ)
Latin America meets Europe
Best wine in Latin America
Also Consider: El Bolson
WHAT YOU NEED TO KNOW ABOUT BACKPACKING ARGENTINA
Bring US Dollars to get a better exchange rate and make your money go further thanks to the "Dolar Blue."
Due to recent history, Argentina is undergoing somewhat of an economic crisis. Though this event is terrible for locals, it doesn't diminish the travel experience much and actually works in the traveler's favor. The "Dolar Blue" is a "blue for an exchange rate much more favorable to you than the official rate. For example, at the time of writing this, the official exchange rate is 1 USD to to ~100 Argentine Pesos while by contrast the "Blue rate" is 1 USD to ~200 Argentine Pesos. The Dolar Blue rate alone makes traveling Argentine a great financial decision.
Comparatively, when I first traveled to Argentina in 2010, the currency exchange rate was 1 USD to 3.82 Argentine Pesos. At the current exchange rates, $1 will by you a Latte at an upscale coffee shop and $17 will buy you a ribeye steak at the best restaurant in Argentina (Don Julio's).
To get the dolar blue, first educate yourself on the daily rate to go in informed. I've found https://bluedollar.net/ to be an accurate source. Next, bring your dollars.
If you don't have any, going to Uruguay to withdraw from an ATM is a solid option, as there are many USD dispensing ATMs in Montevideo and Colonia.
Last, visit an "Arbolito" or unofficial exchange house kiosk. There are many located on the pedestrian street of Calle Florida.
Plan for long haul bus rides between cities
The distance between cities in Argentina are vast, so 12 to 20 hour bus rides aren't uncommon. Do yourself a favor and only book "full cama" (full bed) bus rides over semi-cama and below

WHAT TO EAT AND DRINK IN ARGENTINA
Mendoza Region Wine: Aim for Cabernets or Cabernet Sauvignon as these are their strengths
Argentinian Steaks
Empanadas
Choripan
Chimichurri sauce
Pizza, typical of Buenos Aires in an Argentine style
Argentinean asados
Argentine desserts Dulce de Leche and alfajores
DAILY BUDGET FOR ARGENTINA
Backpackers can expect to spend about 40 USD per day if they are traveling solo and making their own accommodation arrangements. Backpackers traveling with one other person can expect to spend about 50 USD per day on accommodations and food; those who travel with two people should
BUDGET FOR EATING AND DRINKING

Backpackers can budget about 40 USD per day if they are traveling solo and making their own accommodations arrangements. Backpackers traveling with one other person can expect to spend about 50 USD per day on accommodations and food; those who travel with two people should budget about 60 USD per
A budget for Backpacking Argentina will depend on a few factors. One factor is the time of year you go. Backpackers will have to take into account the high prices during the winter and shoulder seasons. Backpackers should also remember that accommodations are often much more expensive in the peak season (normally November to March). Other important factors in determining your budget are the length of your trip, how many people you are traveling with, and what type of accommodations you choose.
WHEN TO VISIT ARGENTINA

One of the best times to visit Argentina is during the shoulder seasons of September to November and March to May. Backpackers can explore at their own pace without feeling rushed and should be able to get a good price for accommodations. Those who want to avoid crowds may want to avoid the summer (in Patagonia) and winter months (in Buenos Aires and the North) as these are the peak travel seasons. Also consider visiting Patagonia for fall color in addition to the lighter crowds just before winter.
ARGENTINA VISA INFORMATION

Travelers can stay up to 90 days without being granted any type of permission from immigration authorities and without any fees.
GETTING TO ARGENTINA AND MOVING ON
Traveling into Buenos Aires to start any Argentina backpacking trip is the best option. A perfect Argentina itinerary and path would begin in Buenos Aires traveling the loop west then south through Patagonia and Chile by bus, and then flying from Ushuaia back to Buenos Aires to depart, or to Santiago to travel north and explore more Andean South America.
Keep in mind that as you travel south through Argentina you will (or at least should) bounce across the border into Chile to explore cities such as Santiago, Valparaiso, Pucon, Valdivia, Puerto Montt, Tierra del Fuego, and of course Puerto Natales and Torres del Paine National Park
THE ARGENTINA ITINERARY (**CITY ITINERARIES COMING SOON**)

Buenos Aires
Iguazu and Iguazu Falls
Mendoza and Mendoza Wine Country
San Carlos de Bariloche and the Lake Districts
El Chalten (Patagonia)
El Calafate and Perito Moreno Glacier
Ushuaia

CHILE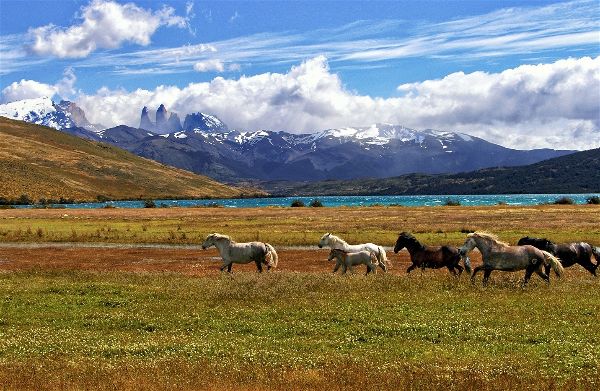 We've already mentioned that backpacking Argentina is a fantastic adventure, so it's worth saying that Chile has just as many places and experiences worth exploring too. Backpackers who make the trip from Buenos Aires to Santiago will see the urban, cultured, and heavy European influence in Latin America, in the form of food, wine, university cities, and urban pockets, before following a more beautiful yet equally interesting path into Patagonia. The one up that Chile has is being arguably more outdoorsy and friendlier to the beach loving crowd.
Chileans, compared to Argentines and their neighbors, are remarkably more conservative, so you're less likely to find them out at 3am on a Wednesday night going hard with work the next morning. On the other hand, thanks to the 4,000 mile coastline and landscape dominated by mountainous Patagoniw, Chileans outside of the bigger cities are know to be more outdoorsy and Salt of the earth. Take that to say Chile is the place you're most likely to run into a local that's a surfer, rock climber/mountaineer, and cowboy as well. And if the locals love these activities that means more opportunity for you to join in, safely ,and cheaply. If you prefer the outdoors, big night skies, and rugged landscapes to Italian influenced architecture, Chile is a place you could enjoyable fall through for months ending in legendary Torres Del Paine and Tierra Del Fuego.
By following the path south through Chile, from Santiago, "Valpo", and Atacama, and bouncing back and forth between Argentina and Chile while falling south, backpackers can explore Torres del Paine National Park, take part in challenging climbing or make their way to Puerto Natales for an enchanting gateway town, climb a volcano (Pucon), explore the lake district on both sides of the Chilean and Argentinean border, pass through hippie towns, and more. Backcountry lovers seek out the many other less popular but equally beautiful national parks in Chilean Patagonia which tend to be more well maintained and improved than their Argentine national park counterparts.
On your way through Chile and Patagonia you'll stumble past guanacos, pumas, and plenty of other backpackers enjoying life against a backdrop of incredible mountain landscapes while they traverse closer towards the highlight of the region – Torres del Paine National Park.
The further south you travel, the greener the landscape gets, until you've reached frost-covered volcanoes and the end of the world in Tierra del Fuego
Once you've fallen as far south as you care to, proceed north to experience the Atacama desert and some of the clearest skies in the world, perfect for stargazing in a way you will never experience anywhere else.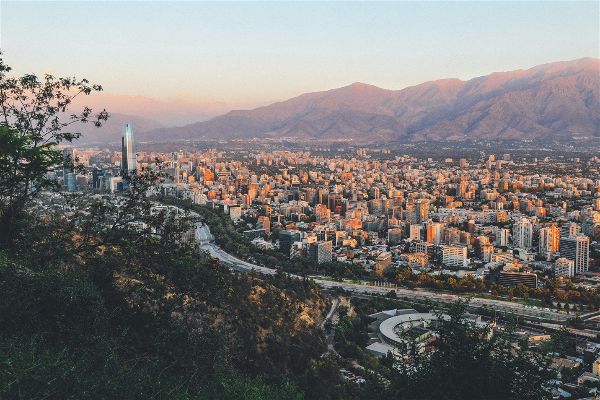 Chile's long strip of land, dominated by coastline and mountain ranges, is an outdoor paradise speckled with fantastic wine. The conservative population, recently complex history (with the military junta), and lack of nightlife – compared to Argentina, Colombia, and Peru – make Chile perfect outdoors and nature lovers. EVERYONE should pass through, but plan how much extra time you spend in Chile according to your love of being outside.
CHILE HIGHLIGHTS

Santiago: Chile's capital, largest city, and start point for exploring Chile
Chilean Wine Country: The Casablanca Valley is Chile's premier wine region for crisp white wines (Sauvignon Blanc and Chardonnay) as well as Pinot Noir, located halfway between Santiago and Valparaiso. Essentially the Napa Valley to Valparaiso's "San Francisco of South America" reputation
Valparaiso: One of the best cities in South America according to lonely planet, Valparaiso is "Little San Francisco" with a South America twist. Hilly, artistic, and charming with its own version of "Napa Valley" (the Casablanca Valley) nearby
Pucon: An outdoorsy lake town at the base of the permanently snow covered volcano VIllarica which is the trip highlight to trek and literally slide down after. In between you can enjoy the trendy cafes and socializing with international vacationers
Puerto Natales and Torres del Paine National Park: The town and adventure base for arguably the best National Park in Patagonia and South America hosting a 5 day "W Trek" and a 7 day "Circuit Trek"
San Pedro de Atacama: A high altitude desert city that boasts the clearest night skies in the hemisphere and unreal views of the stars amid a now trendy and hipster oasis
Iquiqe: A resort town on Chiles north coast that gives the chance to sandboard HUGE sand dunes enroute to San Pedro de Atacama
Valdivia: A past hub for German immigrants, as well as chocolate and beer, and now a lively university town with a solid nightlife and social scene
Also Consider:
Colchagua valley for wineries – south of Santiago
Chiloe (Region): An archipelago of 40 islands steeped in superstition and locals that are in touch with their heritage and roots of surviving in an adventurously unhospitable locale
Puerto Varas: A quaint lakeside town that is Chiles conservative, quieter answer to Bariloche
Central Chile: Great surf breaks, wineries, and Chilean cowboy culture
Epic Surf Spots: Arica, Pichilemu
Puerto Montt: The jump off point for travelers in Chile launching into Patagonia – big and busy
Concepcion: A busy, urban port city and the second largest in Chile
WHAT TO EAT AND DRINK IN CHILE

Chorillana: A mass of fries, cheese, hot dogs, and guilt that's perfect drunk food.
Teremoto: A drink legendary among college students. One drink will shake your world up
DAILY BUDGET FOR CHILE

The estimated daily budget for traveling in Chile depends on the type of traveler and the country they are visiting. Backpackers and modest tourists should expect to spend around $40 to $50 per day (shared hostel, one meal eat at a restaurant daily, self guided tours), but those who enjoy luxury can spend as much as $100 (private hotel room, eat out 3 times daily, several guided tours).
WHEN TO VISIT CHILE

Chile's extreme climate in the south means that it has a smaller window of time each year in which it is appropriate to visit expecting sunny skies – in Patagonia. However the shoulder seasons are still great to travel Patagonia if you don't mind surprise rain and weather shifts. Backpackers looking to experience the Patagonian summer months might try visiting from October through February for sunny weather, but expect the most tourists in December and January.
Those who want to see the snow-capped mountains of Chile should plan on visiting during its winter months which typically fall between April and September – and plan on being able to squeeze in some snowboarding and skiing. Backpackers looking to visit Chile during its spring, summer and autumn seasons (October through March) might be interested in exploring San Pedro de Atacama or Patagonia for outdoor-oriented activities.
VISA INFORMATION FOR CHILE

Travelers staying in Chile for less than 90 days will need to pay a $5 USD fee at the port of entry. Make sure your passport is valid for at least 6 months beyond the end-date of their Chilean visa Backpackers.
GETTING TO CHILE AND MOVING ON

As flights throughout South America are pricey, plan on bus travel when moving on to Argentina, Bolivia, or Peru from Chile. The land border crossing will be "interesting," as Chile is very strict about the foods (mainly fruits and veggies) that cross the border into Chile, so ditch any fruits and vegetables before passing through customs.
ABOUT BUS TRAVEL IN CHILE

For long haul travel within Chile, for most Chileans, flights are out of the question, as they instead of for coach style "Pullman" buses, but likely not the kind you're used to if coming from the US, Canada, or Europe.
These buses are honestly more comfortable than most plane rides – if you pick the right one. In Chile the longhaul bus classes are "cama" (meaning "bed") and semi-cama (meaning "semi-bed"). The "Cama" seats fold down completely horizontal to create a bed comfortable enough for a 20 hour trip. I honestly love these buses for road trips as you get a seat more comfortable than any airplane I've been on, with the exception of a few first class rides, and a beautiful view out of the window, especially the further you travel south into Patagonia.
The bottom line: Wherever you're traveling in Chile, go by bus and choose "full cama" for an even more enjoyable travel experience.
BOOKS TO READ ABOUT CHILE
The House of the Spirits – Isabel Allende
The Statues That Walked: Unravelling the Mystery of Easter Island – Terry Hunt and Carl Lipo (Rapanui)

PATAGONIA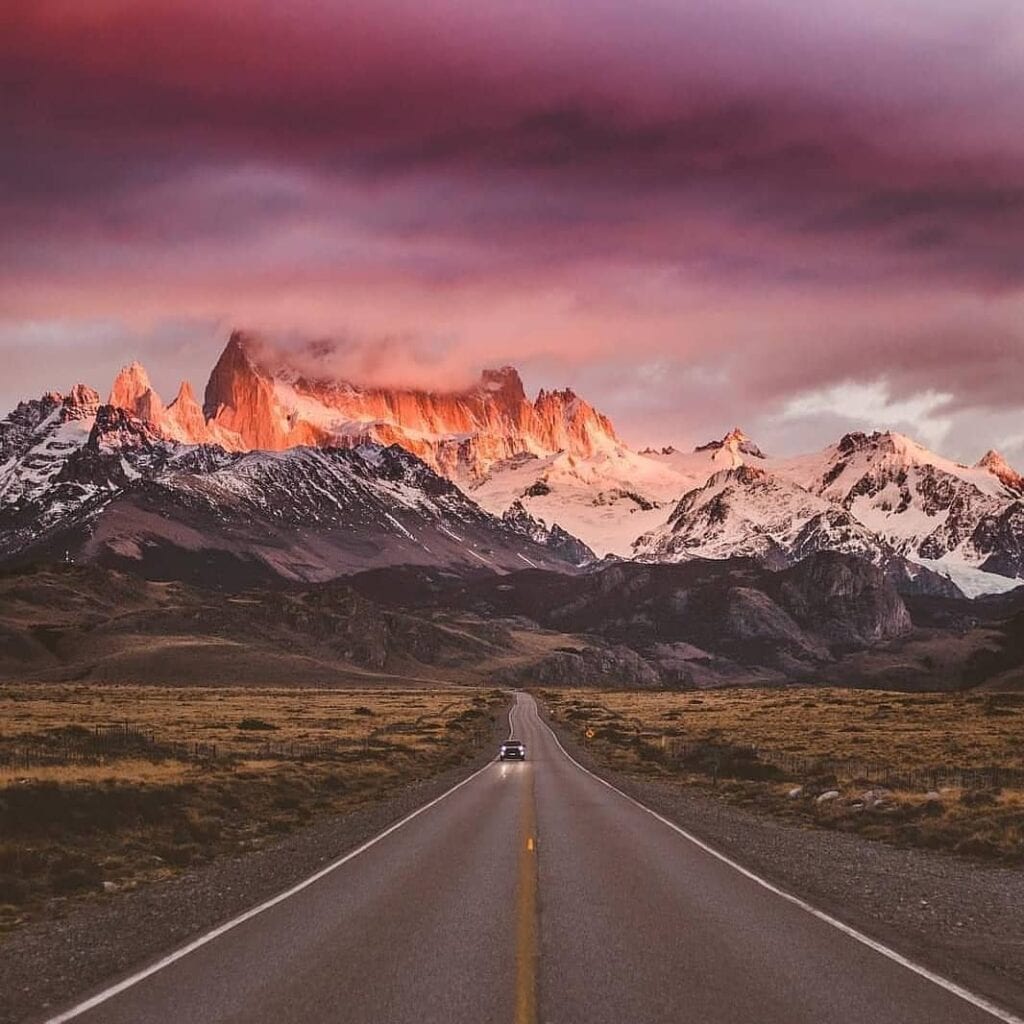 South America itineraries commonly focus on countries, but adventures generally don't stop at borders and Patagonia is a perfect example of that. Patagonia is a vast, wild, and a beautiful region. Located at the southern end of South America, stretching across Chile and Argentina, this legendary rugged landscape is well worth a visit.
For lovers of the outdoors that are pressed for time and craving a trip to South America, I highly recommend skipping the city life, flying directly into Ushuaia, and venturing solely through the region of Patagonia. That experience alone would be rich and satisfying enough to make Patagonia the only part of your itinerary.
HIGHLIGHTS OF PATAGONIA

San Carlos de Bariloche + the Argentine Lake District: This Alpine style mountain filled with chocolate shops feels like and is the beginning Patagonia filled with deep blue lakes, towering green hills, and days of trekking in the epic Parque Nacional Nahuel Huapi
Punta Arenas: The gateway to the Antarctic and a Patagonia jump off point that, thanks to its history, is worth a few days to explore its food, festivals (if time right), and character
Pumalin Douglas Tomkins National Park: A 700,000 acre park gifted back to the Chilean people
El Calafate: The largest city near the Perito Moreno Glacier. Though El Calafate doesn't offer much, besides a fantastic all you can eat Patagonian BBQ joint, the city is the perfect place to base for your trip to the Perito Moreno Glacier
El Chalten + Cerro Fitz Roy: A Patagonian frontier town in Argentina that is one of the quintessentially charming yet relaxing trekking experiences in the region as it is adjacent to the free to use Glacier National park, filled with free campsites, with the Cerro Fitz Roy mountain, the star of the Patagonia brand logo
Puerto Natales town as a base for the Torres del Paine W and ) Circuit Treks
Torres del Paine Torres del Paine National Park W or O Trek + Grey Glacier + Peho as the highlight multi-day treks in Patagonia
Ushuaia: The southernmost civilized city in the world and the main "jumpoff point" for hopping a cruise to Antarctica
WHAT TO EAT AND DRINK IN PATAGONIA

Austral Brewery Calafate Berry Ale
Patagonian cordero (lamb) cooked Argentine asado style
Chocolate (from San Carlos de Bariloche)
Empanadas with a Patagonian twist
Octopus and squid grilled on the beach
Comparsa (deep fried corn pancakes with cheese)
WHAT YOU NEED TO KNOW ABOUT BACKPACKING PATAGONIA

Distances are far between cities, so plan accordingly with snacks, bathroom breaks, and the potential for a bus to break down
The weather can be unpredictable don't think you'll be able to travel Patagonia in the winter, and plan for sun, rain, and snow (potentially) year round
Carry cash ATMs are fewer than in other cities in south America. Some cities only have one ATM and they're commonly broken too
DAILY BUDGET FOR PATAGONIA

Plan on spending ~$50 per day minimum in cities throughout Patagonia not including drinks and entertainment, and significantly less when camping in places, outside of Torres del Paine Park.
Hostel Accommodation: ~$20 per night
Budget Hotel Accommodation: ~$50 per night
Transportation between cities: $20 per movement
Campsites: Free to ~$10
Food costs per day: $20
Budget for Torres del Paine National Park W Trek: ~$150 if you bring in your own food
Budget for Torres del Paine National Park Circuit Trek: ~$100 if you bring your own food
WHEN TO VISIT PATAGONIA

Patagonia is a unique place where you'll want to go during the summer for the best weather and experience. Summertime, between December and February, the weather is pleasant and dry, but plan for Patagonia to be filled with tourists.
The shoulder season of springtime, during October and November, amd autumn,, during February and March, give other great options wherein the weather is cooler, crowds are lighter, and prices are less expensive.
GETTING TO PATAGONIA AND MOVING ON
By plane, plan to fly into Ushuaia, which has the nearest airport, and plan to bus into your preferred city, region, or destination in Patagonia from there.
For budget travelers and those already in the region, plan to take a bus, and plan your itinerary at least a week out if possible. Buses between locations and on specific routes in Southern, more remote South America only run 2 to 4 times per week, and full cama buses run even fewer days per week. To ensure you don't spend too much more time in a destination than planned (getting stranded), check bus schedules at the town's central bus station when you arrive, and don't rely 100% on online bus schedules.
BEST BOOKS AND MOVIES ABOUT PATAGONIA

Whispering Land
180 South (movie)
In Patagonia – Bruce Chatwin
The Old Patagonian Express – Paul Theroux
Patagonia: A Cultural History – Chris Moss
PATAGONIA ITINERARY

San Carlos de Bariloche
Punta Arenas
The new Patagonia National Park
El Calafate Perito Moreno Glacier, Lago Argentino, and Los Glaciares National Park
El Chalten + Cerro Fitz Roy for the trek past Lago de Los Torres or the 4 Day Huemul Circuit
Puerto Montt
Parque Nacional Pumalin (largest national park in South America)
Futaleufú
Parque Nacional Cerro Castillo
Puerto Natales (fit and equip for Torres del Paine)
What: Daily Torres del Paine W trek talk and Q&A at 3pm at Erratic Rock
Torres del Paine Torres del Paine National Park W or O Trek + Grey Glacier + Peho
Ushuaia

BOLIVIA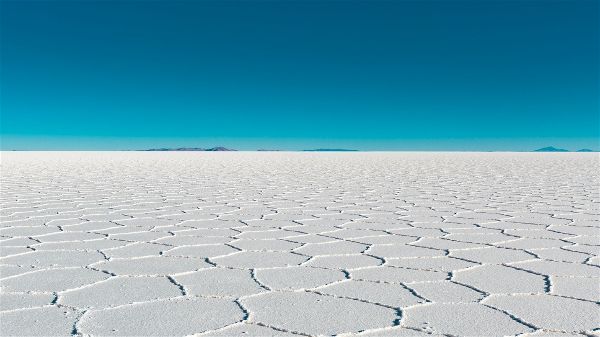 Bolivia is a country that anyone seeking to explore the natural wonders of South America should visit. Hike through incredible mountain ranges, take part in challenging climbing in the Bolivian Altiplano -(the Himalayas of South America), and visit the country's highlands, and more to experience an extremely unique landscape and country. All with a backdrop of complex history and visibly preserved indigenous culture.
The Bolivian Altiplano carries a special beauty that is unlike anything else on earth travelers will have seen in their travels. Visitors will also experience a multitude of indigenous cultures, charming with op hats,, pet alpacas, and brightly colored traditional dress, and incredible attractions with "adventurous" transport en route.
Go by offroad ready chicken bus or SUV tour to the Salar de Uyuni, one of the world's largest salt flats with mesmerizing optical illusions worthy of hours long amateur photo shoots.
End the trip in Bolivia, before crossing into Peru, at Lake Titicaca, which is home to a number of indigenous ethnicities and the "highest navigable lake in the world," with man made islands made of reeds.
HIGHLIGHTS OF BACKPACKING BOLIVIA

La Paz: The highest de facto capital in the world with the "Bolivian Himalayas" as a backdrop
The towering Andes, the Himilayas of South America running across and towering above the vast and flat Bolivian altiplano
Lake Titica: The "highest navigable lake" in the world, shared with Peru, with man-made floating islands constructed of Totora root.
Salar de Uyuni (The Bolivian Salt Flats): Vast, impressive, and one of a kind experience – by day tour or multi-day SUV adventure
Mountain Biking the most dangerous road in the world
WHAT YOU NEED TO KNOW ABOUT BACKPACKING BOLIVIA

Keep your valuables hidden, especially passports as petty theft isn't uncommon
Travel as a group or in pairs to avoid being targeted
Backpackers should invest in a reliable travel insurance plan for their trip (e.g., World Nomad)
BEST FOODS IN BOLIVIA

Anticuchos
Noodle chili
Silpancho
Yuca sonso
Humintas
Chola sandwich
Cuñapé
Chajchu
Jak's Iawa
Pique Macho
Saltenas
Masaco
Majadito
DAILY BUDGET FOR BOLIVIA

Bolivia is one of the cheapest countries in South America to travel costing roughly $25 to $35 per day (sometimes cheaper) for budget travelers and backpackers that don't mind shared accommodation and avoid eating out too much. For less frugal travelers,, a budget of $50 to $65 a day for the basics, plus excursions will suffice.
Accommodation: ~$7-10 for a hostel, ~$25 for a budget hotel
Food: $10 for budget travelers, ~$15 for splurging
Transport: Averaged ~$5 per day if changing cities every 2 to 3 days
Activities: ~$10 to $30 self-guided and budget, $50 to $100+ for luxury
WHEN TO VISIT BOLIVIA

The best time to visit Bolivia is during the summer months between May and October when the dry season brings clear skies and the nights aren't as cold. Outside of these summer months, temperatures in the highlands of the altiplano are much colder and may make hiking and camping less enticing.
VISA INFORMATION FOR BOLIVIA

Backpackers visiting Bolivia require a tourist visa, which can be obtained at any land border or airport, on arrival. The visa is valid for 30 days and costs $160. You will need 6 months validity on your passport, have proof of a flight leaving Bolivia before the expiration of your visa, and have the address for your accommodation in Bolivia.
You can find more information at the State Department website here
BEST BOOKS ABOUT BOLIVIA
Bolivar: American Liberator
The Lost City of Z
Potosi
Marching Powder – Thomas McFadden and Rusty Young

PERU
Peru is great for any backpacker looking to dabble into not just a rich present day culture, but deep into the past as well. The country has so much diversity in geography, culture, history, ruins, and gastronomy that it could very well be satisfying as your only destination for a 2 to 4 week adventure.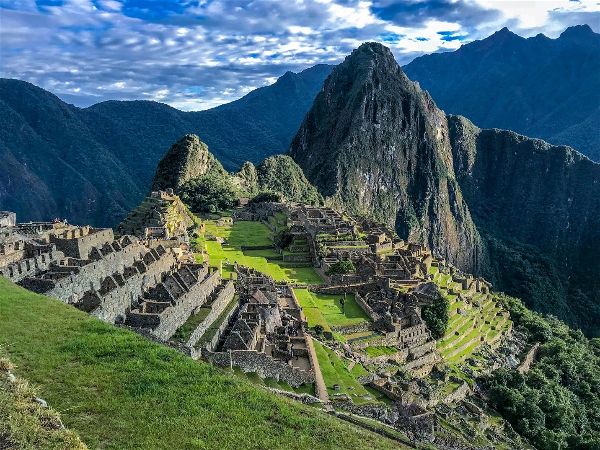 Peru is one of the cheapest places in South America to travel, slightly more expensive than Bolivia but delivering a far better living and travel standard. The Capital of Lima has a variety of restaurants, museums, and nightclubs that are not as pricey as they would be in other major cities like Rio, but just as lively, gourmet, and satisfying. Visitors can also visit Cusco for its famous Inca ruins or hike the Huayhuash circuit on one of Peru's famous day hikes while diving into Peru's hipster food, drink, and art scene.
HIGHLIGHTS OF BACKPACKING PERU

Lima: Home to the best food in South America, Peruvian, fusion, and otherwise, and some of the best restaurants in the world
Cusco: A city littered with Incan ruins, charming pockets of neighborhoods and great archeological museums, and the jumpoff point to legendary Macchu Picchu
The Inca Trail trek or the Salkantay Trail trek: Adventurous, multi-day hikes through jungle and idigenous villages leading to the iconic, legendary highlight of Peru – macchu Pichu. Inca Trail – 4 days over 25 miles, Salkantay Trail- 6 days over 37 miles
Macchu Picchu: The ancient and once lost city of the Incas, towering thousands of feet above sea level and the surrounding landscapes and inspired the story of Indiana Jones
Huayhuash Circuit Trek (8 to 12 days): An often overlooked, adventurous, and enjoyable trek in Peru for outdoorsy travelers
Colca Canyon: Another great and often overlooked trek in Peru
Countless Archeological Sites hidden within the city of Cusco and around
BEST FOODS IN PERU

Ceviche: Citrus "cooked" fish dish that Peru is legendary for.. Every region has a variation, so try some everywhere you go
Lomo Saltado (Stir Fried Beef)
Aji de Gallina (Creamy Chicken)
Papas a la Huancaina (Potatoes in Spicy Cheese Sauce)
Cuy (Guinea Pig)
Causa (Potato Casserole)
Rocoto Relleno (Stuffed Spicy Peppers)
Anticuchos de Corazon (Grilled beef hearts)
Arroz con Pato (Duck with Rice)
Pollo a la Braza (Simply amazing roasted chicken)
WHAT YOU NEED TO KNOW ABOUT TRAVELING IN PERU

Bring lots of water and a sense of adventure whenever you hike, trek, or adventure in Peru. The altitude and heat will dehydrate you faster than you think.
Pack cash in order to buy food or drinks during their journey. ATMs will be rare at roadside cafes and on hiking trails.
DAILY BUDGET FOR PERU

Backpacking Peru will cost roughly $30 to $40 a day, if managing how much you eat out, and staying in hostels.
An average meal will be about $5 ( adding up to $15 to $25 per day), hostels will run $10 a night, and imported beer will run $3.
WHEN TO VISIT PERU

May to September is high season for tourism and the best time to visit Peru. Though the costs will be higher and the attractions will be crowded, this is the season to visit.
The low tourist season of January to April may offer cheaper prices and thinner crowds, but the high altitude jungles of Peru will be in the middle of rainy season and extremely rainy. Macchu Picchu and the Inca trail regularly shut down in February due to excessive rain.
VISA INFORMATION FOR PERU

For most nationalities, no visa is necessary to enter Peru, just 6 months validity on their passport. The visa is valid for up to 183 days, at the discretion of the issuing immigration officer.
BEST BOOKS ABOUT PERU

Inca Empire: A History from Beginning to End
Turn Right at Machu Picchu – Mark Adams
The White Rock: An Exploration of the Inca Heartland – Hugh Thomson
Eight Feet in the Andes – Dervla Murphy
Last Days of the Incas – Kim MacQuarrie

ECUADOR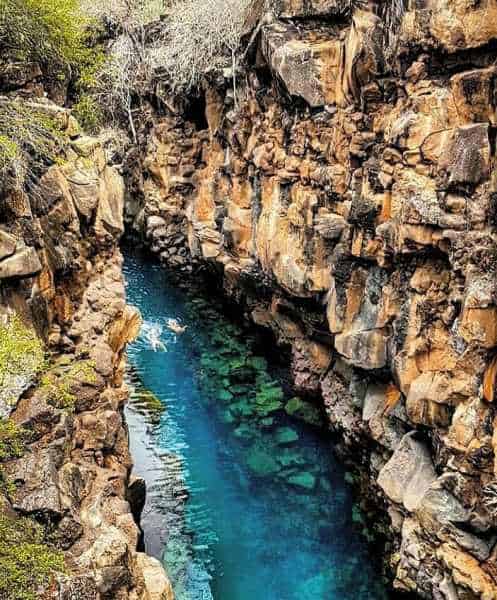 Ecuador is the premier country in South America to soak in the experience of wildlife and nature. As the world's most biodiverse country and home to the Amazon and the Galapagos Islands, few other places in the world will fill your thirst for David Attenborough styled Planet Earth adventures.
Backpacking Ecuador offers opportunities for hiking through cloud forests and active volcanoes, swimming with pink dolphins on the coastlines, taking in an aerial view of colourful villages from high vantage points and shopping from local indigenous markets. After the traditional sites, the Galapgaos archipelago offers interaction with wildlife – sea lions, sharks, iguanas, sea turtles, penguins, and seabirds – that you will unable to match anywhere else in the world.
Those who are up for a real adventure should hike one of Ecuador's seven amazing wildlife reserves – like Mindo-Nambillo Cloud Forest Reserve – to see howler monkeys swinging on branches or quetzals (South America's national bird) flying overhead.
Aside from Sri Lanka and Namibia and a handful of countries in Africa, nowhere else will you bring you as close to animals. And aside from Indonesia, no country will immerse you in adventures with aquatic animals like the Galapagos Islands and Ecuador as a whole.
For outdoorsy travelers, Ecuador and the Galapagos archipelago are perfect complements to Patagonia and not to be missed.
HIGHLIGHTS OF BACKPACKING ECUADOR

Quito
Banos
Otavalo
Cotopaxi National Park
Mindo-Nambillo Cloud Forest Reserve
The Galapagos Islands (Isabella Island, Santa Cruz Island, and San Cristobal Island)
Cuenca
Quilota Loop
Other: Guayaquil
Wildlife: In the Galapagos Islands and rainforests within the Amazon
Rainforests
Biodiversity
Walking across the equator
WHAT YOU NEED TO KNOW ABOUT BACKPACKING ECUADOR

1. Get used to the altitude: The altitude in Ecuador is significantly higher than most places in North America, expect Peru. Unless you just came from Peru, plan to slowly adjust to the altitude at a low elevation while on your way to Ecuador or spend a few days in your first city (like Quito at 2,850 meters/9,350 feet) getting acclimatized. Hiking and trekking will be unnecessarily more difficult when you're not acclimated, so take it easy and start out slow.
2. Be prepared for rain: Expect rain every day. It can come down in buckets or just sprinkle little drops, so pack optimism and a rain jacket whenever you venture out.
3. Wear sturdy shoes: Backpacking Ecuador requires a lot of walking which can add up quickly, on uneven, sometimes rocky, and sometimes muddy terrain. As such, you'll need comfortable shoes with good ankle support. Backpacking shoes with good grip are recommended. Either some lightweight and packable hiking boots, or water friendly hiking saddles like Chacos or Tevas.
4. Fly from Guayaquil to the Galapagos Islands to save money: If you decide to go to the Galapagos Islands (which you should) then fly out of Guayaquil, instead of Quito, to save $150 on your flight and actually arrive via direct flight as most flights to Galapagos connect through Guayaquil
BEST FOODS IN ECUADOR

Empanadas de Leche
Churrasco
Guaytacos Ecuadorian dish with a variety of herbs and an avocado dressing
Granizado
Albóndigas soup
Locro: Potato, corn, avocado, and cheese soup
Chicha: Fermented corn drink
Empanadas: A corn based pastry stuffed with meat, potatoes, and various vegetables
Pisco: The local alcohol brewed from grapes and distilled for kick
Llapingachos: Potato cakes
Encocados: Fish served with a coconut sauce
Seafood: A raw seafood cocktail prepared with lime and seasoned with spices and chili
Seco de Chivo: Goat stew
DAILY BUDGET FOR ECUADOR

If staying in hostels instead of hotels, traveling Ecuador should be $30 to $40 a day. That is assuming you are traveling as a backpacker, staying in a hostel and managing how often you splurge and eat out.
Travelers who are not staying in hostels will spend about twice as much at around $60 to $80 a day, including long trips and excursions into the Amazon.
Average meal: $5, Daily $20 to $30 (food, drinks, and snacks)
Hostel cost: $8 for a shared room, ~$12 for a private room
Imported Beer: $3.50
WHEN TO VISIT ECUADOR

High season for tourism is between May and September, when the weather is relatively cool and overcast with much less chance of rainfall, however, expect higher prices and more tourists. Backpackers visiting in October and November, in the shoulder season, will experience the best balance of weather and low prices.
Backpackers who want to find cheaper prices may opt to visit Ecuador in its low season of January to April – though it's important to note that this is also when the jungle's highland regions are experiencing monsoon season which may result in some parts of the country being flooded. Backpacking at this time is still a great call if you're interested in seeing an active volcano and can brave the rain, or are up for some serious waterfalls hikes as the rains will "fuel up" the rivers and waterfalls making for great rafting opportunities.
VISA INFORMATION FOR ECUADOR

For most nationalities, no tourist visa is needed on arrival and a stay of up to 90 days is allowed. You simply need a passport with a minimum of 6 months of validity and your flight out of the country within 90 days.
BEST BOOKS ABOUT ECAUDOR

The Voyage of the Beagle – Charles Darwin

THE GALAPAGOS ISLANDS
The Galapagos Islands are often thought of as one of the most impressive places in South America; and for good reason! These islands boast a natural habitat so diverse that scientists have found over a thousand unique species living with the borders of the archipelago.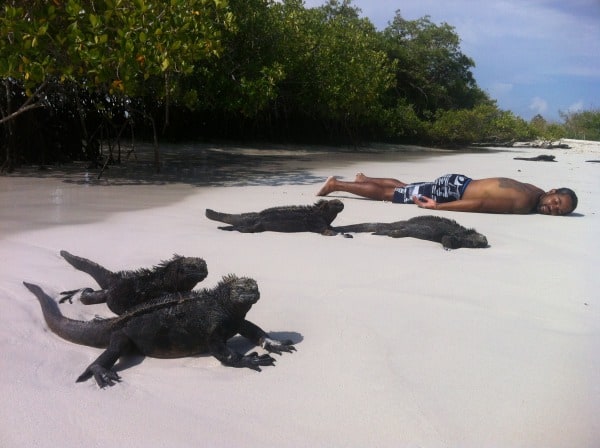 You'll find marine iguanas, land iguanas, giant tortoises, elfin forest dragons, penguins and sea lions to name just some of the bizarre animals inhabiting these islands. Backpacking to these enchanting islands is an absolutely unforgettable adventure that you won't want to miss out on! The best part about visiting this remarkable place? Backpackers can enjoy amazing views no matter what budget they're on making this the perfect opportunity for everyone.
WHY SHOULD YOU BACKPACK THE GALAPAGOS ISLANDS? FOR ANIMALS, ADVENTURE, AND BEAUTIFUL SCENERY
HIGHLIGHTS OF BACKPACKING THE GALAPAGOS ISLANDS

San Cristobal Island: The lux island, with the best accommodation, fanciest restaurants, and swankiest bars, but still with plenty of excursions you can do on your own. From snorkeling in a bay with sea lions, to hiking through nests of sea birds in an eco-friendly way. Between those experiences, swim with turtles and hammerhead sharks, and get chased in the water by sea lions pups.
Santa Cruz Island: The "backpacker island," cheaper, packed with more nearby excursions, on island and on the ocean, and home to an amazing nightly market where you can have a lobster and seafood dinner grilled in front of you with $25 buying a lobster and the rest of a meal for 2 people.
Isabela Island: The "adventurous island" as it is the largest of the three and mostly uninhabited as it is the youngest island, and filled with lava fields on the far end. If you want a truly adventurous experience, visit, and aim for the dry season.
WHAT YOU NEED TO KNOW ABOUT BACKPACKING THE GALAPAGOS ISLANDS

You don't need a live aboard cruise. Hopping islands and taking day trips snorkeling is a much cheaper and more enjoyable way to experience
For most sites, you'll see more animals snorkeling than you will diving
Each island has a distinct personality – one is luxury, one is normal, one is adventurous, roughing it ready, and backpacker-ish.
There is a private flight from the remote island of Isla Isabella, that is worth it if you're pressed for time. The price is ~$100
Alternate between self guided day trips and paid snorkeling trips to make the most of your trip and get the most bang for your buck
BUDGET FOR THE GALAPAGOS ISLANDS

A modest meal (lunch or dinner): $10
Accommodation: ~$20 for a shared dorm, ~$35 for a private double room
Snorkel tour: ~$50 to $100
Beer: ~$5
WHEN TO VISIT THE GALAPAGOS ISLANDS

Though December to May are the best times to visit for pleasant temperatures and dry days, savvy travelers will want to time their experience around the movement of their favorite animals. Turtles, penguins, seals, various sharks, and various fishes all change where they live and nest throughout the year – sometimes closer to accessible areas and sometimes far away – based on breeding habits and food patterns that involve following their food supply.
To find the best time for you to visit Galapagos, decide the animals you would love to experience and research the migration patterns (closer to or further from Galapagos) and time your visit accordingly.
VISA INFORMATION FOR THE GALAPAGOS ISLANDS

Though no visa is required to entire the Galapagos Islands, because they are part of Ecuador, there is a $100 fee upon landing at the airport in order to support the maintenance of Galapagos National Park.
BEST BOOKS ABOUT THE GALAPAGOS ISLANDS
The Voyage of the Beagle – Charles Darwin

COLOMBIA
Vibrant culture, mecca of salsa dancing, the financial and tech hub of South America, former drug kingpin empires, and beachy coastline (Caribbean and Pacific) make Colombia a great country to backpack through. Travelers can see the beautiful Andes and Cordillera mountain ranges on the horizon, virgin jungle perfect for trekking, high mountain lakes with no less than six bizarre species of trout, cross bird-infested lowlands to reach pink flamingos and snow-capped peaks in just three days of wandering.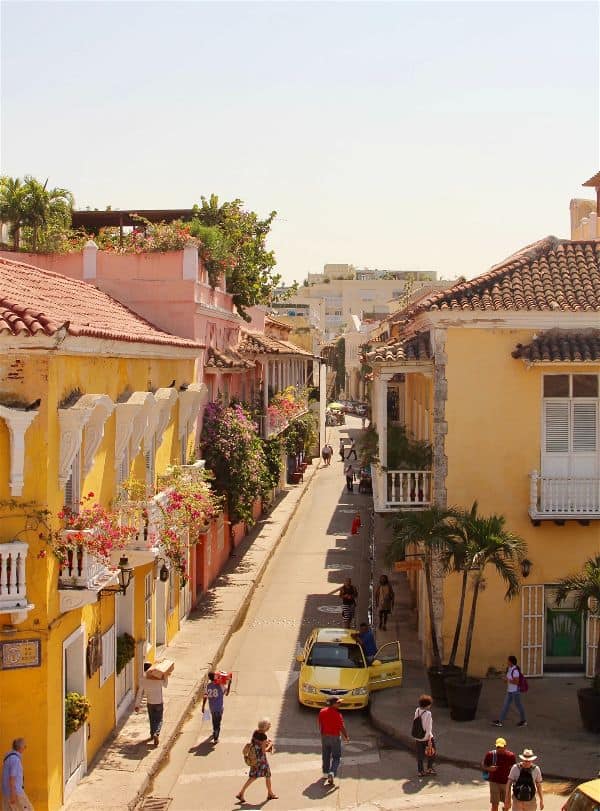 The capital city of Bogota is fun and welcoming to tourists with great nightlife and day attractions too while other nearby towns and neighborhoods within offer breathtaking colonial architecture in an environment where time seems suspended.
Medellin itself is one of the highlights of Colombia and South America, rivaling the experience in Buenos Aires while being cleaner and more functional with more down to earth locals. From Medellin you have quick access to Cartagena (by cheap flight)and islands off the coast like Malpelo and Sangral which are havens for sea lions – the largest colony of fur seals in the world can be found on Isla Clarión.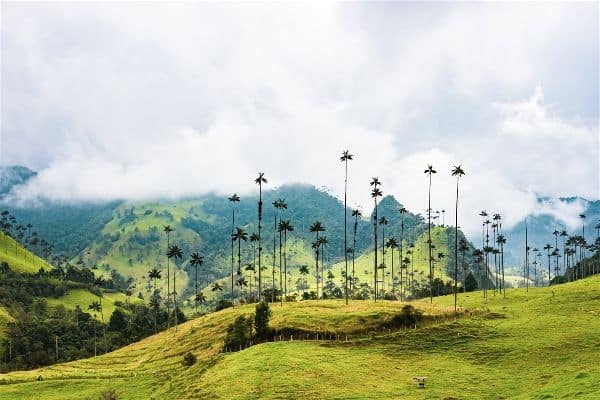 Beyond the cities, nightlife, and beaches, Colombia hides its own gem, "La Ciudad Perdida" or "The Lost City" which rivals Macchu Picchu in importance and stature. It is much more difficult to reach (adding to the adventure) and is far less visited, meaning you will likely have this remnant of the ancient Tairona civilization to yourself.
HIGHLIGHTS OF BACKPACKING COLOMBIA

Bogota
Cartagena's walled Old Town and nearby Caribbean beaches
Medellin
The Lost City
Zona Cafatera
Sierra Nevada de Santa Marta National Park
Zipaquirá
Amazonia
Tayrona National Park
Medellin and Antioquia
Lost City – Sierra Nevada de Santa Marta
Carnival (in Baranquilla)
BEST FOODS IN COLOMBIA

Ajiaco (traditional Colombian soup)
Tamales de Choclo or Plato Criollo (Colombian tamale with rice, ground beef and vegetables)
Bandeja de Paisa
WHAT YOU NEED TO KNOW ABOUT BACKPACKING COLOMBIA

Backpackers can feel at ease in Colombia because violence rates are lower than in many other Latin American countries – but take precautions as you would anywhere against pickpocketing and petty theft
Keep a low profile, especially while touring the cities and avoid wearing conspicuous clothing that could draw attention to you and be a target for thieves
Stay on public transportation when traveling between major cities. Private shuttles from airport to city center are available but can be expensive.
DAILY BUDGET FOR COLOMBIA

Total Daily Budget: $40 for budget travel, ~$70 for more comfortable travel per day
Accommodation: ~$12 per day for a hostel, ~$25 per night for a hotel room
Meals: ~$4 per meal, $15 to $25 per day total
Transportation: ~$7
Entertainment: ~$12
WHEN TO VISIT COLOMBIA

The best time to visit Colombia is December to March when the weather is drier. The wettest months in Colombia are September and October. However Medellin is known as the "City of Eternal Spring" and even in its rainier moments I still loved that city. If you are traveling elsewhere, not on the coast, double check the season, but Medellin is a safe bet year round.
VISA INFORMATION FOR COLOMBIA

Most nationalities do not need a visa for less than a 90 day stay, however their cumulative stay cannot exceed 180 days in a single calendar year.
BEST BOOKS ABOUT COLOMBIA
One Hundred Years of Solitude – Gabriel Garcia Marquez


THE LOST CITY AND THE 5 DAY TREK TO REACH IT (LA CIUDAD PERDIDA)

The Lost City of Colombia is an ancient city built by Tayrona Indians. Adventuroua travelers can visit the city to explore the rich heritage of the Tayrona and see grand and ancient ruins.
A new adventure that rivals the experience of Macchu Picchu and the Inca Trail trek. Whereas the Inca Trail experience can have a months long waitlist and cost $1000+, the Lost City has thin crowds and will cost ~$300 for the 26 mile trek.
The Lost City of Colombia is one of the most hidden and least visited places in all South America. It was first brought into the light by a group of Americans led by Tovar Jara who followed the ancient Inca steps up to a plateau in Ecuador where they discovered carved stone, some gold jewelery, and an Incan/Maya calendar shaped like Stonehenge.
Comparison of the Lost City and Macchu Picchu

The lost city dates back to 800 AD and was home the Tayrona Indians, while Macchu Picchu dates back from the 1400s with the Inca empire. The "Ciudad Perdida" was hidden in the jungle for over 400 years, while Macchu Picchu was "lost" for nearly 350 years.
Both treks are ~25 miles long (round trip for the lost city trek), but the Inca trail is difficult simply because of the elevation changes, the trek to the lost city is adventurous on its own, traversing through dense jungle, rivers, and more of ~5 days.
The Lost City in Colombia and Macchu Picchu are both popular tourist destinations. However, there are some major differences between these two cities. Trekkers who want to delve into Colombia's rich history should visit the Lost City. It's one of the oldest sites found in South America. It is believed that the Lost City was occupied by people as early as 8 000 BC before being abandoned around 1500 AD. Backpackers may have the opportunity to explore this ancient city that's filled with ruins of a once-thriving society.
An interesting similarity between the two cities is that each was built on top of a mountain and has stone pathways up to its gates. Both were built for spiritual purposes with the intention of connecting to celestial bodies from their heights. Tourists visiting Macchu Picchu will see pre-Columbian ruins which date back to 1400 AD.

WHERE TO NEXT: CENTRAL AMERICA AND BEYOND
As you reach Colombia or Ushuaia and thus the end of your backpacking trip through South America, my guess is you'll be leaving with unforgettably amazing memories and experiences. For most, that alone is the trip of a lifetime and worth departing with a huge smile on your face.
However, for those lucky enough to have six months to a year or more free to backpack around the world, where should you go next? I highly recommend one of four options
Central America
Southeast Asia
The other four "trails" around the world
One of the "mini backpacking routes" around the world
CENTRAL AMERICA
Being only a short plane or boat ride from Colombia, Panama and the rest of Central America are fantastic follow on destinations South America. With coast on both sides of the beautifuk strip of land and a vibrant mix of Latino and Afro-Caribbean culture, the beachy paradises that stack up to be Central America are perfect backpacking destinations. Beaches, surfing, diving, biodiverse landscapes, animals, volcanoes, the tropical "island style" nightlife you'd expect from a Caribbean paradise, and an all around "living the good life" vibe are what you'll find no matter which country you visit.
Beyond Central America, but close in vibe and location, is a digital nomad favorite of Mexico. Mexico offers some of the most diverse and rich experiences of the region, with an amazing food scene, vast coastline, and fantastic, welcoming culture and people with depth and charm throughout.
Though the cost of travel in Central America will be more expensive than in South America, the experience will be just as rich and (in the more expensive places) will offer more of the amenities common in the US, Canada, and Mexico that are difficult to find in South America.
So, if you have a few more months on the road and want a place near South America, consider sailing to Panama and continuing north to Mexico.
SOUTHEAST ASIA
For backpackers on the "round the world" tour aiming to hit all of the backpacker highlights in the world and aiming for a cheaper cost of travel, the "Banana Pancake trail" popular with backpackers in Southeast Asia is the perfect way to spend three to six months of travel, with four months being the sweet spot.
So if you're on the year long backpacking trip, I highly recommend Southeast Asia – the cluster of Vietnam, Thailand, Cambodia, Laos, Myanmar, and possibly Sri Lanka, Malaysia, and Indonesia as your next destinations.
During the wanderings you'll experience the hub of backpacker culture, beach life, and thousands of years old cultures all possible on a budget of $25 to $40 per day.
Be sure to check out our Ultimate Guide to the Banana Pancake Trail and Backpacking Southeast Asia
THE BACKPACKING TRAILS AROUND THE WORLD
For the travelers lucky enough to have a whole year or more to explore the world, I highly recommend making the most of it by trodding off the beaten path and on to more budget friendly destinations over the popular and famed travel locales. Instead of Western Europe, travel to the Balkans, the Caucus region, and Eastern Europe. Even better, travel Arabia and the highlights of the Middle East.
As daunting as this task of hitting the major regions of the world – the Balkans via the "Balkan Walk", Southeast Asia via the "Banana Pancake Trail", the Middle East via the "Arabian Trail," and Central America via the "Maya Trail" – may seem it is sctually easier than you think. Each of these paths through their respective regions are filled with friendly backpackers traveling on a self contained, conveyor belt like path if backpacker friendly infrastructure that shuttles them through the highlights of each region.
To learn more about "The Trails" approach to backpacking around the world, read our full article "The Trails: A Guide to Backpacking the World."

THE "MINI TRAILS" OF THE WORLD: 15 PERFECT TRIPS FOR 2 WEEKS OR LESS

If you are not lucky enough (yet) to have a year available to travel the world, the "mini-backpacking trails" are perfect for you. 15 countries and regional backpacking and travel paths that fit perfectly into a 2 week trip while delivering all of the pleasure, excitement, and adventure of a round the world trip.
Here are the 15 mini-backpacking trails of the world

WHAT ABOUT BRAZIL AND VENEZUELA?
Brazil is so large and rich in experience that it should be its own trip. Traveling Brazil properly would involve a 4 to 6 month trip, experiencing the contrast of vibrant cities such as Rio, vast cultural hubs like Sao Paulo, a plethora of Amazonian gateways, countless beach cities – ritzy like Florianopolis and far off the beaten path – and so much more to explore. Additionally, the vast distances between the numerous sites you need to see make Brazil much harder to travel than its South American siblings.
If you want a taste of Brazil, pass through Rio, Sao Paulo, Recife, Florianopolis, Porto Alegre or Manaus (the gateway to the Amazon).
Backpackers who want to visit the Amazon can stay in Manaus and then travel downriver on a boat (usually for as long as 2-3 weeks). This also offers the option of flying or taking a bus from anywhere in Brazil all the way to Manaus and exploring all they can from there. Backpackers can explore the mountains of Rio de Janeiro or head east to Salvador de Bahia, where they'll find miles of beachfront property in one of South America's most popular tourist destinations.
Also consider the Brazilian Pantanal in Mato Grosso do Sul. Backpackers looking for experiences that are truly off the beaten path will find them throughout Brazil, but especially in it's northern reaches and inland cities such as Palmas or Fortaleza.
As for Venezuela…
Venezuela is chreenrly experiencing a serious economic crisis and danger as well. In my time in South America, I ran into several Venezuelans who chose not to go back to Venezuela due to security concerns – and I would advise most travelers to do the same.
Venezuela is currently experiencing instability with a corrupt government system that has poor track record for protecting travelers and that should play heavily into your decision to visit Venezuela.
I do hope things return to normal soon for the populace and travels as Venezuela is a country that matches the rest of South America in natural beauty, culture, and experience.

NOW THAT YOU UNDERSTAND THE HIGHLIGHTS OF YOUR DESTINATION OPTIONS IN SOUTH AMERICA, START WRITING YOUR ITINERARY
Decide on how much time you have
Decide on your budget, minus flights in and out, and divide that into a daily budget
Review this list of countries and highlights, and visit our country specific guides and itineraries to get a better feel for each country, then list your "must-see" locations and attractions, also keeping in mind the places you can do without
Decide your start and end points, with your start point being solid and your endpoint being fairly flexible
Draw your rough route
Dot your destinations along the way
Plan the number of days you'll need for each destination and experience, add in 1 to 2 days per week as downtime with no travel or specific exploration, then add them up to ensure they'll fit your timeline and budget (i.e., time to bus between locations if flights are too expensive)
Adjust your itinerary as necessary
Understand that staying flexible is best as you will discover places and people that your timeline is worth changing for

OTHER GREAT ARTICLES ABOUT TRAVELING THE WORLD
(Click here to return to the Table of Contents)

More Great Articles to Help You Get Abroad: