While most travel magazines are telling you the new, hot places to travel to for 2020, let's think a little further out. Let's plan your travel for the next decade with 10 of the top places on my list from the last decade.
I've been bouncing around the world off and on for over a decade and have been continuously traveling for a few years now.
In my experience, after about the first 30 countries you'll realize that many countries in the world will eventually feel the same. Some countries feel very "Asian", or "Eastern European", or "Latin", etc. This isn't by any means a bad thing. However, you will realize how similar cultures, languages, and foods actually are across countries. Those places that are exciting, unique, and interesting at the beginning of your travels can make a trip feel like a repetitive list of locations or, at worst, can make you feel you didn't pack enough variety and uniqueness into your precious "two weeks of vacation a year".
Don't worry. The cure for this travel banality is simply selecting destinations that are the quintessential destination for what they are. The most amazing beaches. The most conflicted political climate. The most memorable architecture. These places are where the memories lie that will last you a lifetime.
Don't plan your next destination on what's hot for the minute or the 10 best for next year. Plan destinations that offer something that is timeless and unmatched (or hard to match) anywhere in the globe
---
The 10 countries to follow are the highlights of my last decade of travel. Each country is rich and fulfilling enough to fill an entire two weeks of rejuvenating travel yet still leaves you wanting more and could keep you entertained for months.
Each country can be done on a budget (with a little planning).
All of these destinations offer a balance of amazing food, beautiful scenery, nearly incomparable outdoors experiences, mind-blowing history, and a bottomless bucket list of experiences to discover.
This is a list of the 10 countries I recommend for your next decade of travel

CONTENTS OF THIS TRAVEL LIST FOR THE NEXT DECADE

JORDAN
True Middle Eastern Culture and Marsian Landscapes
In a world where Islam and Middle Eastern culture are widely misunderstood and misrepresented, Jordan offers a friendly, genuine, and adventurous look at both in practice.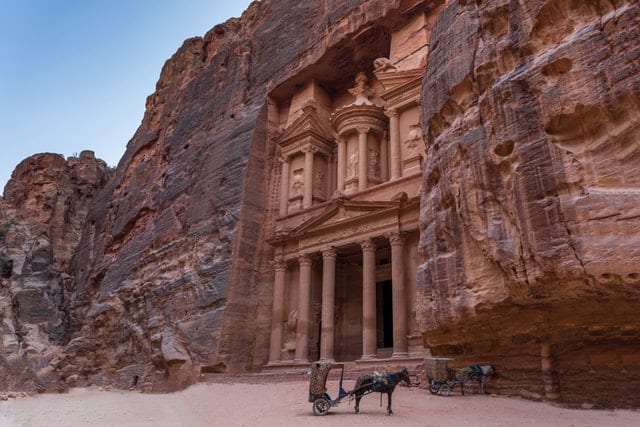 Experience the culture of the Bedouin that roam the Mars-like desert landscapes of Wadi Rum. See the awe-inspiring rock city of Petra (which translates to "stone" from Arabic). Enjoy genuinely Middle Eastern dishes. Observe the uninhibited practice of Islam (by people just like you) and see just how peaceful, generous, and inspiring it can be. Finish by heading to the Red Sea for some of the world's most impressive diving and snorkeling extremely cheap.
All in all, Jordan offers a westerner friendly view into an exotic world that most westerners will never truly see for what it truly is.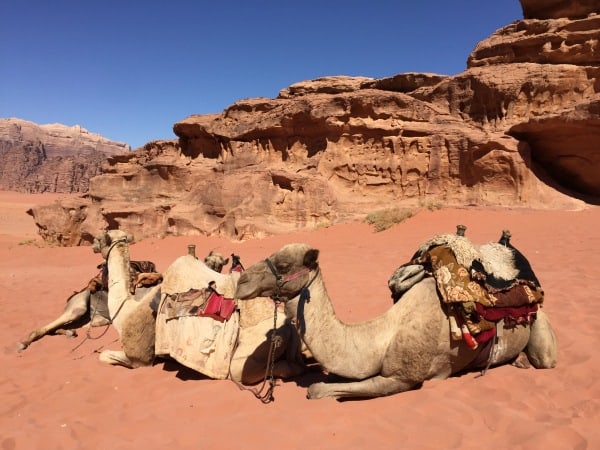 ---
A Tip for Jordan: Squeeze in a Couple Extra Destinations
Head one country over to check out Israel during your trip, including Tel Aviv, Jerusalem, and the West Bank, for a balanced view of one of the most controversial nations on the planet today. Intense history, a bastion of opposing religions, a surprisingly beautiful coastline, and so much more await.
Visit Lebanon to check out the "fancy Middle East". Clearly French-influenced yet still very much Arab, merely wandering through Lebanon offers a taste of the exotic and a one of a kind during travel, and an hour flight from Amman, Jordan.
Drop into Egypt to explore on a layover and see the pyramids or head to the Red Sea and Luxor to escape to resorts so cheap they'll make your head spin ($40 per day all-inclusive)
All of these destinations are a very short, cheap flight away, and even a single day of wandering will deliver a rich experience worth far more than the time it takes to get there.

MYANMAR
Thousands of Temples, Intriguing Culture, and Political Unrest
Every traveler knows about Angkor Wat, the massive temple city of Cambodia, but fewer know about the magnificence of Bagan – Myanmar's Temple city.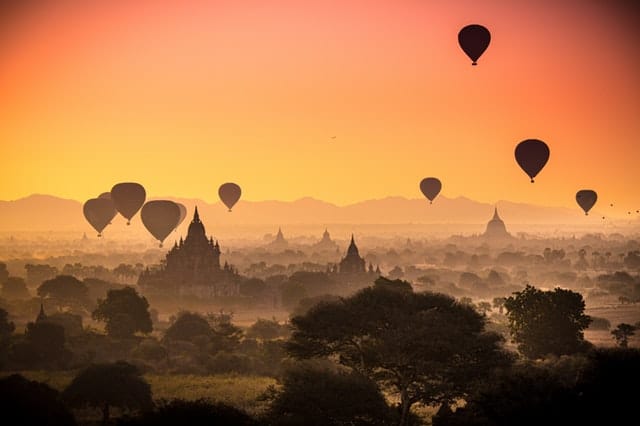 As far as the eye can see in Bagan, thousands of pagodas and temples spread out beyond the horizon, each with its own story. From benevolent rulers aiming to unite a kingdom by constructing a temple, to a dreaded ruler and murderer who was eventually buried alive in the walls of his own temple, this city is a bastion of unmatched views and epic stories.
Beyond the awe-inspiring temples, Myanmar's Inle Lake region offers a one of a kind experience as you ride past a floating city built on manmade patches of reeds.
Before exploring Inle Lake, take a 3-day trek in, passing through the countryside and offering a chance to connect with genuine, unspoiled Burmese culture. The culture here is so untouched that I had a 10-minute exchange with a woman who had never seen a black person before and wanted to know how I got to Myanmar
Note: I'm fully aware of the political unrest and genocide that has been covered in the news on Myanmar in the past few years. I was there as it was taken place and I would like you to remember that 1) at no point did I feel unsafe during the experience…as long as I followed the very public instructions of where to go and where not to go and 2) this is actually one more reason to travel going into restricted places to observe with your own eyes and sharing the stories – of oppression, of propaganda, and of alternative perspectives – that we all need to hear.
Ultimately, Myanmar is a perfect destination for "mature travelers" who have trekked, wandered, and partied the world, and want one more destination with a bit more history, intellect, and depth of experience.

ARGENTINA
Spain, Italy, Latin America, Wine, Meat, and Patagonia,
Argentina is one of the most beautiful, intriguing, and captivating "mash-up" countries that I've ever traveled through and continues to be my "first love" of travel. Especially in Buenos Aires, the locals Speak Spanish, think like Italians, attempt to behave like British, but still bleed Latin passion. The result of this chaotic mix is my favorite city in the world – Buenos Aires. A somewhat gritty city with a European touch that wakes up late plays late, breathes passion, and survives on steak and wine.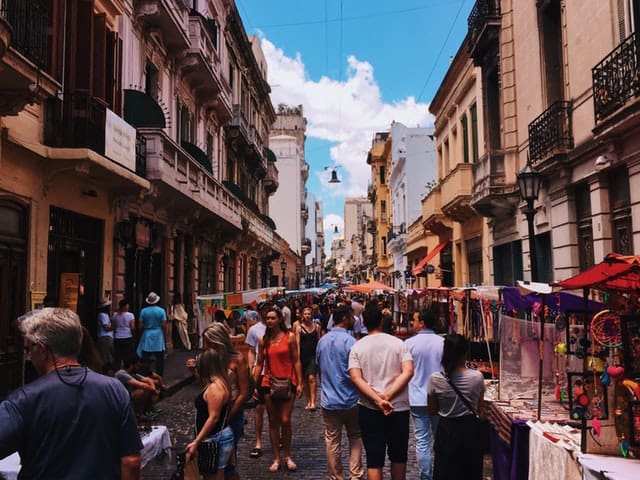 Beyond the "Latin America Paris" of Buenos Aires, Argentina's wine region of Mendoza hosts backpacker-friendly adventures in vino, the Argentine-German outpost of San Carlos de Bariloche presents a dream network of trails for trekkers, and Patagonia presents the epic Parque Nacional Torres del Paine which is as grand as Yosemite National Park and the tiny trekker city of El Chalten which feels like an off the grid outdoor dream from the 1970's.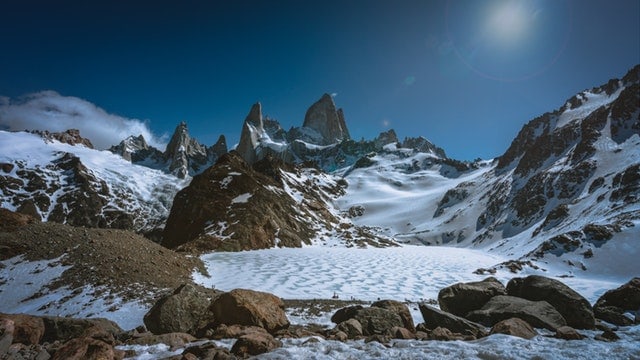 Continue falling south and you'll reach the end of the world – Ushuaia – which will tempt you with penguins…and last minute boats to Antarctica
---
For travelers that have outgrown the "Banana Pancake Trail" of Southeast Asia and have two months to spare, Argentina will treat you much like its people – taking a little time to get know you and open up to you, but once it does, Argentina's embrace will make you never want to leave, scarring you with her memory in the best way possible.

COLOMBIA
Coffee, Culture, Swag, and Beauty
A close competitor to the Latin allure of Argentina is Colombia – a mash-up of everything you want from a Latin American travel experience, all within a short, 3-hour flight from Miami.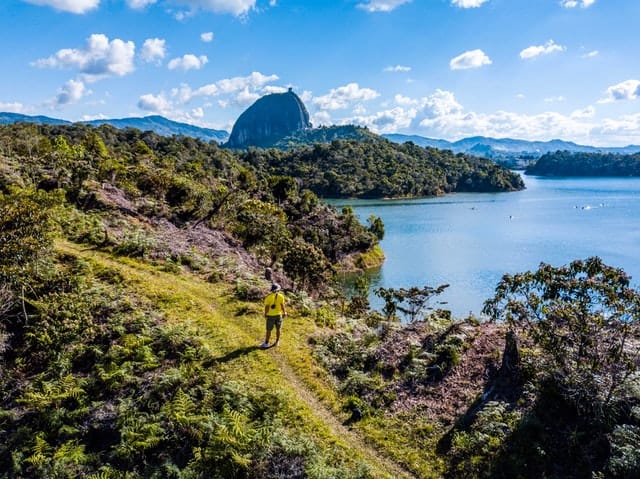 Whether you want to learn Spanish, how to Salsa, how to SCUBA dive, or how to really make coffee, Colombia has something in store for you. The locals are mild-mannered yet classy and welcoming and know how to have (and show you) a good time.
---
A few places for your Colombia itinerary…
Cartagena's Old Town on the Caribbean Coast delivers great nightlife, an adventurous traveler crowd, white sand beaches, and plenty of day trips – all 2 hours and 30 minutes from the US
Santa Marta, a short van ride from Cartagena, gives you the chance to hike 30 minutes and "camp" in a national park on the beach, for a true "castaway" feel. Get lucky and you'll get the house full of hammocks on the island. After you trip, head further away for a SCUBA diving and surf camp, or head 30 minutes into the highlands for coffee plantations and the freshest coffee ever, plus a little yoga retreat (if that's your thing)
Medellin, the former town of the person's name it's illegal to mention within the city limits (Pablo Escobar) is a mountainous beauty to behold with an intensely amazing and gritty walking tour the barrios and history of Medellin's bloody past, amazing nightlife, and some pretty great food tours too. From the Beverly Hills-esque neighborhood of "El Poblado" to the barrios that can be dangerous (or surprisingly welcoming) to Medellin's public policy on social welfare, it's hard not to love this city.
Barranquilla hosts arguably the best and largest Carnival festivities, so count this a Latin Mardi Gras option if Rio is too far out of reach.
As much as I loved Argentina long before Colombia, Colombia's tiny size with so much to do, great travel infrastructure, natural beauty, and interesting history make it hard to top for a 1 to 2 week trip from the US.

TURKEY
East Meets West, Political Epi-Center, and Judging the World with Your Own Eyes
Few places I've traveled to are so misunderstood yet so wonderful to experience as Turkey is. This bridge between Europe and Asia combines both and presents the culture, history, food, and feeling of both in a way that no other place does.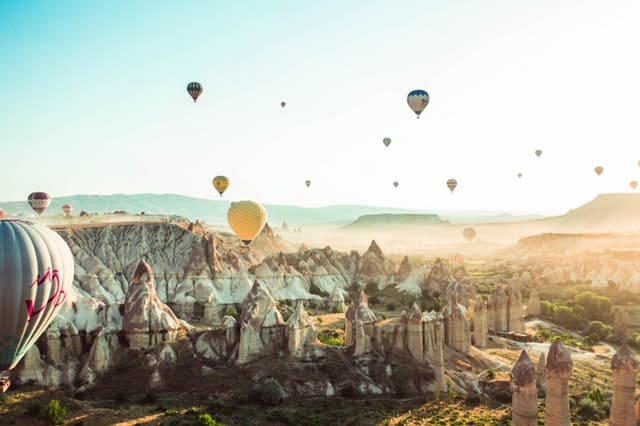 ---
Here are a few reasons Turkey will be one of the best destinations you've ever visited…
Rich history, richer food, and once of a kind views, all easily and cheaply accessible by plane and rail make Turkey a perfect destination for a 1 to 2-week visit.
Wandering south to the coastal town of Bodrum gives beautiful coastlines and beaches that rival Greece at a fraction of the price.
Heading north toward the liberal city of Izmir and on toward the ancient Roman city of Ephesus you will see the most well preserved Roman ruins in all of Europe. Yes, I have been to Rome and seen the colosseum, but it took 45 minutes to walk through these Roman ruins, wandering the streets of an old city and viewing the "Roman condominiums", mansions, playhouses, libraries, colosseums, and more.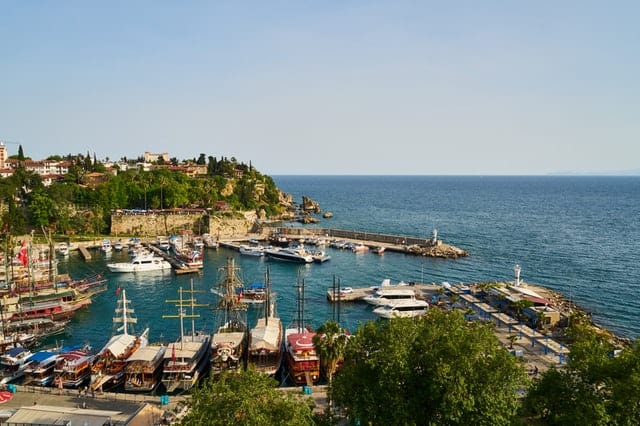 Heading inland toward Cappadocia in Anatolia you'll find otherworldly, fairy tale like landscapes where the Jews ran to hide in underground caves after the death of Christ, and perhaps the most beautiful sunrise that you'll ever experience by hot air balloon.
End your trip in Istanbul, the former roman city of Constantinople that bridges two continents. Here you'll have more amazing food, see "wonder of the world" level structures, like the Blue Mosque and the Hagia Sofia, and stumble on old Roman castles nestled under coffee shops.
All of this travel will take place against a backdrop of feuding between leaders of nations and misrepresented media coverage while travelers (like you and me) get to judge countries like this (and its people) for themselves. This means that on top of these bucket list worthy experiences you'll come out of the other side of your trip as a more educated and aware global situation. Not a bad side effect of wandering and having fun.

MONTENEGRO + ALBANIA
The Southernmost Fjords in Europe, Beautiful Beaches
The Balkans have some unique stereotypes that are true sometimes, but the natural beauty of Montenegro and Albania overshadowed every stereotype I took with me into these two countries and replaced them with a strong desire to come back…someday.
---
Montenegro: The Southernmost Fjords in Europe
Montenegro is home to the southernmost fjords in Europe and every square inch of it is beautiful. If you are fans of the mountains and lakes, this is the best of both worlds. Towering peaks jut out of the water offering amazing vantage points and views from below and above, while the pebbled beaches they created are warm, welcoming, and perfect for a summer getaway.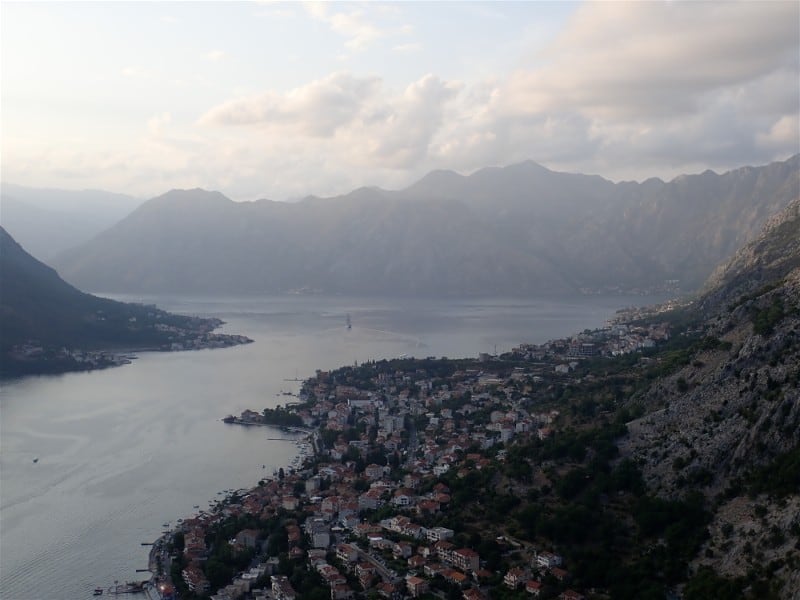 Beyond the natural splendor, Montenegro's cities host old town centers, fortress walls, and castles reminiscent of the best of Game of Thrones and impressively intact. Napolean himself attempted to take Montenegro once upon a time and was unsuccessful, deterred the combination of the difficult terrain and waterways (fjords), the tough people, and the water prowess that comes with living in such a place for centuries.
There are fewer places in the world more beautiful than Montenegro, in Europe or otherwise, and there are fewer places in Europe cheaper to travel to than Montenegro
---
Albania: Beaches as good as Greece's at 1/5th the price
While you're in the Balkans, balance out your mountainous fjord views with amazing beaches in an adventurous way.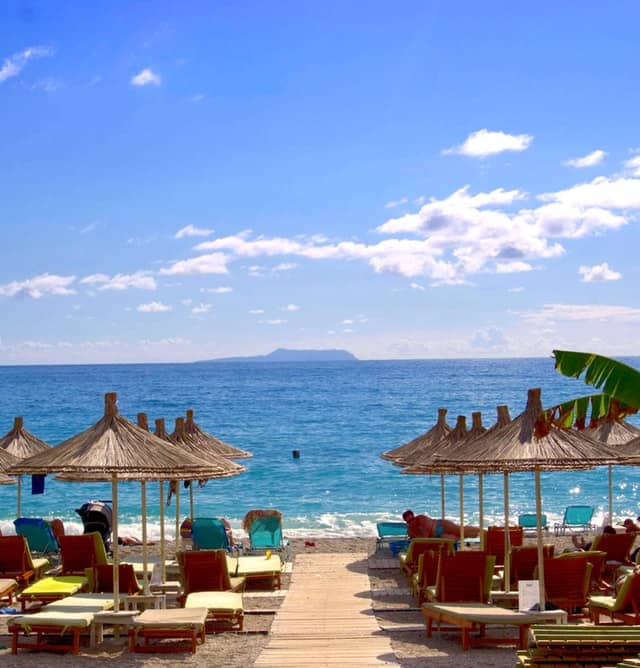 Albania shares the same sea with Greece, delivering the same crystal-clear waters and epic beach coastline as Greece, for a fraction of the price and 5 times the adventure.
Up until recently, Albania was closed off to the world, stuck under a communist dictatorship…one of the last in the world. Today, Albania's population is open to and excited about the prospect of travelers coming from abroad to hear the Albanian story and learn more about "the west". The result, today, is a very interesting travel experience with a great mix of people, politics, beaches, and unexplored territory.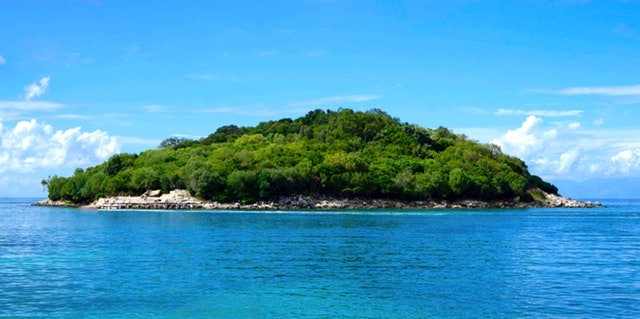 Odd to navigate and difficult at times, Albania was originally described to me as being "…like traveling through India, except in Europe, and with amazing beaches everywhere."
That description ended up being more accurate than I ever could have guessed. Albania's isolation from society, during the dictatorship and continuing until today in some places, has only been matched by Laos and Myanmar (in my opinion) and the tenacity of its people and their desire to overcome and grow through their "larger situation" reminded me very much of the Vietnamese.
If you're traveling to Europe and want to add some real adventure tack Albania onto your itinerary.

PHILIPPINES
Crystal Clear Waters and 7600+ Islands to Explore
My life in the past few years has been consumed by SCUBA diving, freediving, and surfing, meaning that my life revolves around all things water-related and I've been in some pretty impressive beach paradises (currently on Bali). With that said, the Philippines is hands down the most beautiful and entrancing Waterworld I have ever experienced.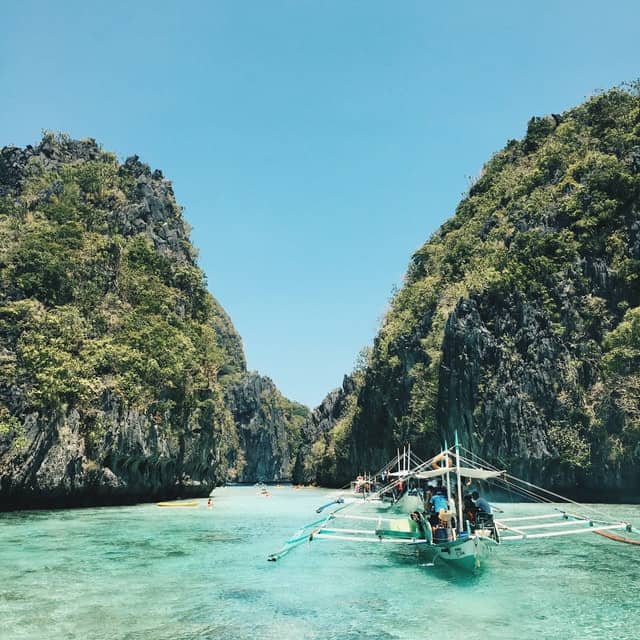 The 7600+ islands in the Philippine Archipelago presents more paradises than anyone could experience in a lifetime. If you love the ocean, seas, lakes, or anything in between, this place is where you need to come.
From swimming with 30-foot long whale sharks in Cebu and Donsol to freediving and snorkeling through shipwrecks in the crystal clear waters of Coron and the rest of Palawan, you will be hard-pressed to find a more beautiful ocean experience.
If you want to level up your adventures, opt for a "Live Aboard Cruise" that sets sail on a traditional Filipino boat aiming to explore the uninhabited islands of the Philippines as you make your way between epic destinations. Whether you decide to stop and camp for a night on an uninhabited island, sleep under the stars in a hammock…on a boat…on the ocean, take an invite to karaoke with the sole Filipino family on an island, or trounce from dive spot to dive spot, the adventure is yours and you'll go where few people have been.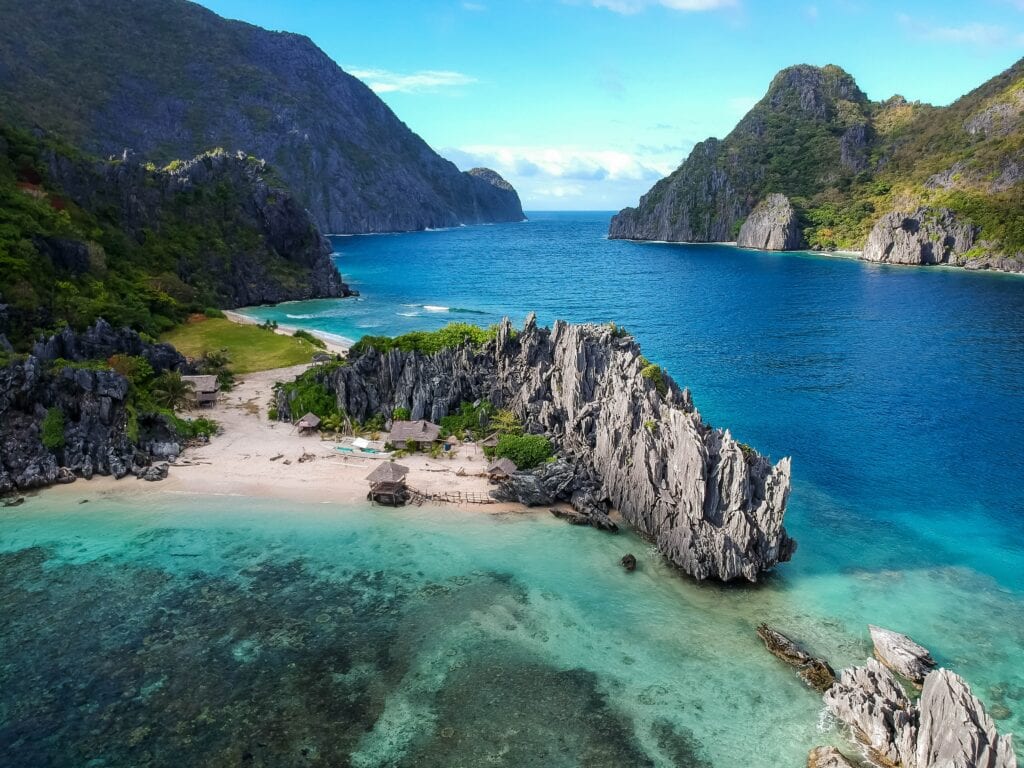 To start planning your trip to the Philipines, pick a single Island for Each 1.5 – 2 Week Period of your trip. Being a nation of islands may make for plenty of beach options, but makes getting around the island nation much more difficult than other places you've been, so don't underestimate it. Plan on moving slowly a focusing on fewer destinations to make the most of your time.
---
My Recommended Islands in the Philippines
Start with Palawan, making El Nido and Coron the pinnacle destinations of your trip
Consider Cebu or Donsol to swim with whale sharks, choosing Donsol for a more eco-friendly trip
Head to Siargao if you want to surf or want a hip "up and coming" destination for your itinerary
Add Siquijor for a quick 2-day destination on a tiny island worth motorbiking around. Throw in one of the SCUBA diving opportunities and explore the witchcraft culture the island is known for.

VIETNAM + LAOS
A view of "communism", motorbiking, and beautiful views
When most people think of Vietnam, they think of remnants of wars, communism, and a far off country hidden in exotic Southeast Asia. Though this isn't necessarily complete false, there is so much more to this rich country. Whether you're a young backpacker on a gap year, a corporate runaway (on two weeks, two months, or two years of escape), or a retiree "expating" around the world, Vietnam has something for you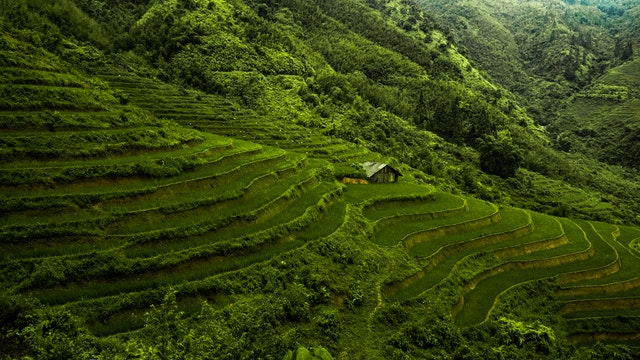 What Vietnam Really Is
Vietnam is shockingly rich in culture, beautiful landscapes, and how much Vietnamese people "hustle" despite their "communist reputation.
Northern Vietnam's hilly, rice terraced countryside is beyond beautiful with Sapa and the Ha Giang Loop (easily done by motorcycle) stealing the show.
Ha Long Bay's floating islands can't be missed, as they were enough to inspired James Cameron into creating the floating islands of Avatar.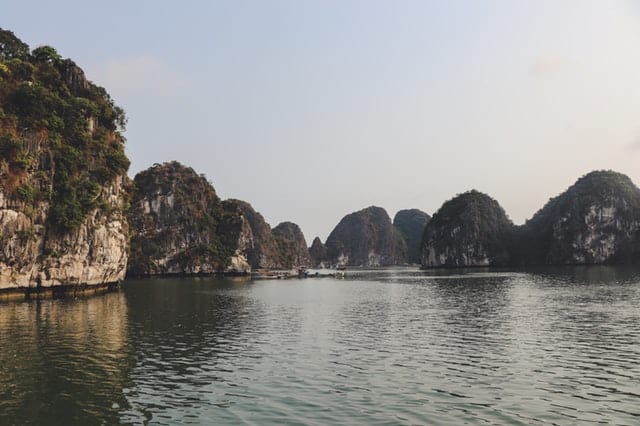 The Hai Van Pass is one of the most beautiful rides on earth, one of my favorite and ranking up there with California's Pacific Coast Highway.
As for the populace, I met more entrepreneurs and small business owners in this "communist country" than I ever did in the US, all against a backdrop of delicious food and the influence of the French and Chinese.
How most Travelers do Vietnam: Hanoi to Ho Chi Minh City
Most travelers take the path to explore the south of Vietnam – traveling from Hanoi to Ho Chi Minh city, riding the epic Hai Van Pass on the way to the UNESCO world heritage site of Hoi An, on through the mountain country, and ending in the former city of Saigon (now Ho Chi Minh City). This backpacker trail can easily be done in two weeks using buses to get between cities, and will be a rich experience…but there is so much more to Vietnam.
How I Recommend Doing Vietnam: Explore the North
Vietnam's north, bordering with China, is filled with unreal mountain landscapes covered in green that (in my opinion) rival Patagonia. The "floating islands" of Ha Long Bay host "Castaway" events for the partiers and inspired the floating islands of Avatar. Closer to Hanoi, French and American influence pervade a society that is still very very much Vietnamese.
The north of Vietnam is its true gem, packed with unique landscapes, preserved culture, and plenty of adventure.
Explore the north of Vietnam by motorbike, along the Ho Chi Minh trail and wherever the road takes you, then continue by motorbike into the rural wilds of Laos.
The Essentials of Vietnam (the North)
To get the most of Vietnam, you should still do the normal tourist route (from Hanoi to Ho Chi Minh city), but don't forget to do the north.
Ride the Ha Giang Loop by car or motorbike.
Take a tour up to the rice fields of Sapa and trek through the rice fields
Wander the food scene of Hanoi trying Vietnamese coffee, Vietnamese Egg Coffee, Pho (of course), Bun Cha, Bahn Mi, and random street food and grilled meats.
Take a tour north to Ha Long Bay and consider jumping on a castaway experience
The Essentials Sites of Vietnam (the South)
Visit the UNESCO world heritage site of Hoi An
Rent a motorbike or hire a jeep tour and ride the Top Gear worthy Hai Van Pass
Explore Danang
Visit Dalat to explore Vietnam's mountain country – do some canyoning while you're there and check out the bar that is a giant maze.
Wander Ho Chi Minh city to learn the souths version of the history, the war, and observe some interesting propaganda.
---
LAOS
While you're in Southeast Asia, and in Vietnam, considering hopping the border to visit Vietnam's neighbor that has quite likely escaped your travel bucket list.
Laos is probably one of the wildest places you'll ever visit, in every sense of the word. Lush green jungles and towering hills make up this country that is chocked with adventure. Unlike Thailand and Bali, the tourist scene in Laos is developed just enough to make for convenient travel infrastructure, but not enough to spoil the adventure. Rafting and trekking, as well as motorbiking between cities, should be tops on your list.
What You Should Know About Laos: The Secret War
While the war raged between the Vietnamese and the Americans, Laos (which was supposed to be an innocent bystander) was heavily engaged with a secret war with the US as Laos tried to support Ho Chi Minh's efforts in Vietnam. The resulting American bombing campaign went unnoticed in the media and resulted in the creation of underground cave cities as bunkers. Those cave bunkers still exist in the north, covered by vines and forgotten, just as the history of that war has.
Beyond these caves, rural parts of Laos are an experience in their own right to explore and appear decades if not centuries behind the rest of the world, surrounded by trails to trek, rivers to raft, and caves to explore.
In between these pure outdoor adventure in Laos you'll stumble upon genuine culture, a new perspective on global relations, and tons of raw experience that are increasingly more difficult to come by inaccessible travel
My Recommendations for Laos
Do Laos by motorbike as an addition to Vietnam and wander the country. One to two weeks is sufficient for riding from the northern border with Vietnam to Vientiane, home of the main international airport. $200 and a good nose can buy you a motorbike that will last you the adventure and can be resold once you're done.

NEPAL
Sherpa culture, beautiful mountains, and the "developing world"
If the mountains and great outdoors are what you love, few places on earth will touch you the way Nepal will. Whether you're trekking to Everest Base Camp, walking the Annapurna Circuit, or simply wandering Nepal, this experience will be a healthy, rejuvenating, and fulfilling one.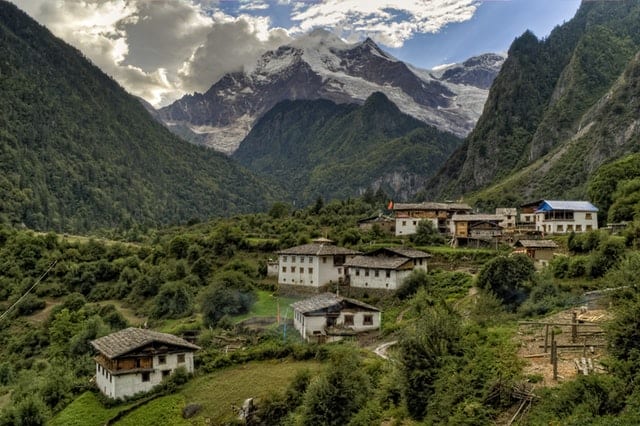 What to Do in Nepal: Just Trek
Trekking is what Nepal is all about. I highly recommend the Everest Base Camp Trek, ending at the peak of Kala Patthar with a view of Mount Everest itself. If you have extra time, consider doing the Gokyo Lakes Trek extension or the Annapurna Circuit which is just as beautiful with fewer crowds
How to Make it Happen
Plan on needing two weeks at minimum for the trip, giving a day for acclimatization (in Kathmandu) and a day for weather delays. Check out our resources on this site for the costs to trek to Everest Base Camp, an Everest Base Camp Itinerary with most of your questions answered, and the Stories of the Everest Base Camp Trek from my own experience.

ITALY
Food, Style, Ambiance, and Incomparable Culture
Italy is likely on everyone's list as a bucket list travel destination, so this is a no brainer…and a reminder that you definitely need to go to Italy this decade.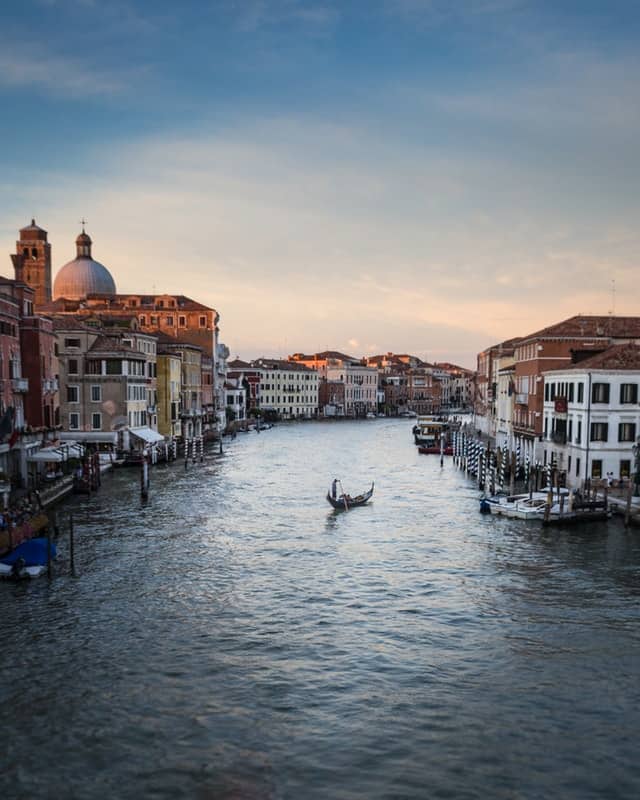 …but what if you've already been to Italy?
Simple.
Go again.
Of all of Europe's destinations, Italy is one the warmest, culturally rich, and enthralling destinations, but it also (in my opinion) has several different personalities that come out depending on how you see it – as a tourist on the normal sightseeing trail, as a tourist wandering, as a long term stayer, and as a hosted guest.
My first trip to Europe was fun and wonderful and involved the major sites of Venice and Rome, and a few off sites in between. I loved it.
My return trip involved learning a little Italian and wandering into the smaller village-like cities whose names you might not recognize. I wandered between restaurants and gelato joints butchering Italian and just soaking up life. This trip charmed me even more.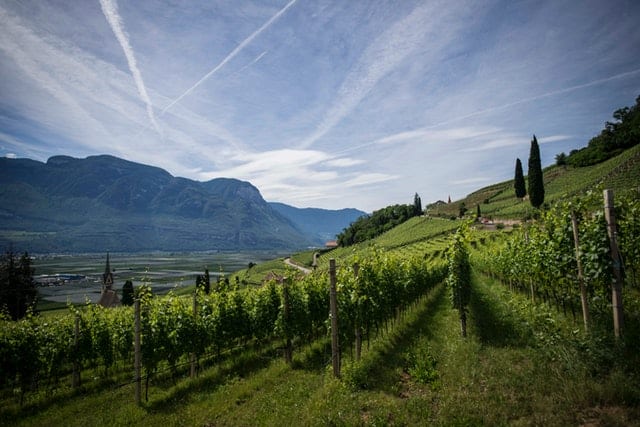 My last trip to Italy I went with family, Italian of course, and experienced walks down memory lane and "days in the life" in a city nestled in the Alps. During this trip, I realized that everything we stereotypically love about Italy – the wine, the pasta, accent, the language – holds true everywhere you wander but as you pass between provinces, the differences become so strong (especially between the north and the south) that it feels like a different country.
Whether you go as a tourist, a wanderer, or a guest, Italy will still hold something new for you. Like an onion, the layers will fall away from the longer you peel at it, but it will take a long time to get through it all – making Italy a great destination to visit over and over and over.

That is my list of the places I highly recommend you visit in the next 10 years. With a year to plan each destination, you have plenty of time to save money or travel hack your flights and become an expert on your destination of choice, making the most of every moment.
I will warn you – each of these destinations is so rich, so welcoming, and so full of experience that two weeks won't be enough…but at least it will get you started.
Happy travels…and see you on the trail…