For adventurous travelers, finding the best travel boots for the journey is a complicated and tedious, yet worthwhile task. A good pair of boots can be as comfy as your favorite flip flops while keeping your feet feeling good and protected on everything from long treks through South America to adventurous motorbike rides through Southeast Asia. Fortunately, few for you, I've already gone through this struggle and have put together a list of the best boot options for travelers.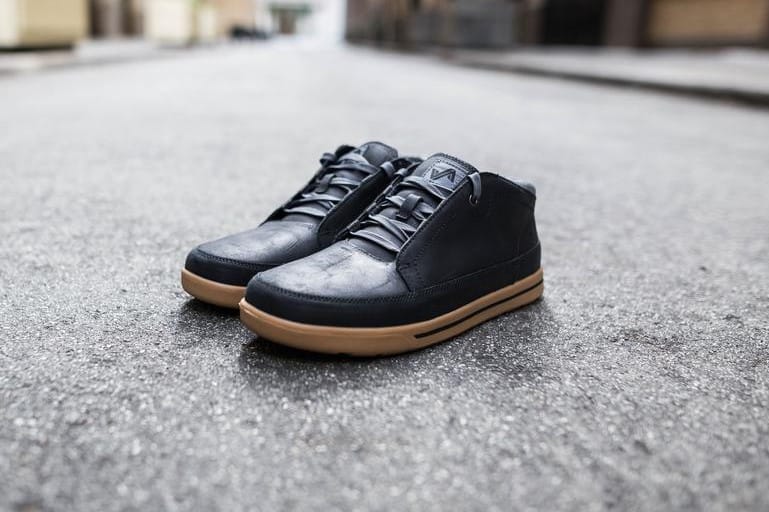 Keep in mind that there is no perfect boot for everyone. Not only is every pair of feet different, but the tastes of every individual differ just as much, ranging from the desire for comfy, cushy, and supported, to Spartan and minimalist. Don't worry, this list has a boot option for every type of traveler to deliver footwear that feels good, performs well, and even looks good too.
Read on to discover the best travel boots for every type of traveler.

CONTENTS OF THE 15 BEST MEN'S TRAVEL BOOTS FOR HIKING AND MORE

WHY YOU NEED A PAIR OF TRAVEL BOOTS…OR DO YOU?
When most people gear up for the outdoors, they immediately think "boots" for protecting their feet and improving traction. But do you need a pair of boots over your trainers?
Ask yourself these two questions to decide:
1. How much durability do you need?
2. How much traction do you need?
Beyond durability and traction, a good pair of running or walking shoes can provide all of the benefits that a pair of boots can – waterproofing, weatherproofing, ankle support, etc.
---
Durability is the deciding factor in whether or not you should get travel-ready hiking boots over athletic shoes.
In a good pair of hiking boots, the uppers will either be leather or durable synthetic material. The soles should be durable rubber designed to balance traction in dry and wet conditions with long term durability. Ultimately, the rocks, branches, and scrapes that happen on the trail will break down the uppers of running shoes, and the soft, comfy soles of running shoes will wear away. Where I would expect a year or 2 tops from running shoes used for hard hiking, my Merrel Moabs lasted for four years before I upgraded (even though they didn't wear out) and my Lowa Renegade Pros have lasted three years and still have lots of miles in them.
---
If comfort is a primary concern over durability, and your hikes are limited to a day or two, athletic shoes may be a better option.
The softer, suppler materials in athletic shoes have a downside of durability but an upside of short break-in time and plenty of comfort. If most of your outdoor adventures are limited to a day or two, not multi-day treks, then durability is as high of a concern as you'll only be a day away from civilization to replace your shoes. Additionally, if you don't mind replacing your hiking shoes every year, athletic shoes are a solid option for hiking. Stacked with the zero break-in time, compared to boots, and the fact that comfort is a primary concern in athletic shoe design, for the comfort concerned crowd (that isn't wandering in the backcountry), athletic shoes work.
---
The Bottom Line on Travel Boots vs. Athletic Shoes
If durability is your main concern, get a good pair of boots. If you plan to hike multi-day treks, get a good pair of boots. If you plan to hike in wet weather or on rocky, jagged terrain, get boots.
If comfort is your main concern and you don't mind replacing your hiking shoes at least once per year, your regular travel shoes or athletic shoes will do just fine.
But…if you're traveling around the world for 6+ months and going to a few different continents, I highly recommend investing in a solid pair of travel-ready boots.
Next question…what should you look for in a good pair of travel boots?

TRAVEL READY BOOTS VS. NORMAL HIKING BOOTS: WHAT'S DIFFERENT AND WHAT YOU NEED?
I have hiking boots (that I love) and I have separate boots that are perfect for travel and take me around the world.
Whereas my hiking boots are durable and provide extra protection on rocky terrain and in crappy weather, my travel boots offer the same benefits – with the addition of packing up easily (so I can still travel with only a carryon sized backpack) and looking good enough that I can wear them in the city without looking too out of place.
Ultimately, a good pair of travel boots are hiking boots that pack down smaller than normal boots and look good enough to wear off the trail.

WHAT TO LOOK FOR IN A GOOD PAIR OF TRAVEL BOOTS
A good pair of travel boots will have different requirements for different people but should have the following to some degree. Use each of the criteria below to screen out boots until you find what is right for you.
---
DURABILITY: DURABLE UPPERS AND COMFORTABLE SOLES READY FOR MILES OF WALKING
When assessing durability, check out for durable soles as well as durable uppers.
Durable soles should not only stand up to walking on miles of trail and street while still being comfortable enough to be a "go-to" shoe while traveling.
Durable uppers, such as leather, Cordura nylon, or canvas, should stand up to years of use as well as the abrasion that can come on trails brushing against branches and crawling on rocks
Durable stitching, welt, and construction ensure that the durable materials (soles and uppers) hold together over time and ensure you can use get the most out of the full life of your boot
Tip: Bring a couple of bottles of Krazy glue plus a needle and high tensile nylon thread, and you'll be able to repair most shoe issues on the road.
---
SUPPORT (ANKLE AND INSTEP) SUITABLE FOR YOUR NEEDS
Ankle and instep support should suit your personal needs, your body, and your travels.
If you plan on hauling heavier weight or are prone to spraining or rolling your ankle, aim for more ankle support to avoid spraining or rolling an ankle. Pick a higher top boot that also provides ample cushioning around the boot's top.
However, for most travelers, I recommend a low top boot or hiking shoe. Not only will this make for a more packable boot, but with reduced ankle support your ankles, and the muscles that support them, will strengthen over time making you less dependent on support from your shoes and more resistant to injury
---
COMFORT AND PERSONAL FIT: ENSURE SNUGNESS IN THE HEEL, ROOM IN THE TOES
A "great" pair of boots mean nothing if they are uncomfortable to wear or uncomfortable on your feet. Ensure that the shoe is snug and keeps your foot in place in the right places (around the heel cup, around the arch and bridge of your feet) and allows movement in the right places (around the toes, leaving ample room for them to spread.
When walking downhill in your shoes, your feet will slide slightly, but your toes shouldn't touch the front of your boots – otherwise, hikes on downhill trails will leave you with bruised toes.
The heel cup, combined with the lacing system, should lock your heel in place securely, preventing the hotspots and blisters that come with friction.
---
STYLE: NEUTRAL COLORS AND TIMELESS DESIGN INSPIRATIONS MAKE FOR VERSATILE WEAR
Though your standard hiking boot can perform excellently on the trail, it can kill your style in the city. When you're traveling light with your whole life in your backpack, every piece of your wardrobe needs to perform multiple functions and be wearable everywhere – from trail to city. As impressive as those Asolo's are, they're not going to fit very well during a night out in Buenos Aires. Luckily, the right pair of travel hiking boots can add a bit of style.
To get a somewhat stylish pair of travel hiking boots that perform, aim for these points.
Solid colors and earth tones create a more versatile look than the bright reds and yellows and hide the dirt of your adventures
Aim for leather or canvas for a rustic, more timeless stylish look thanks to their inherent ruggedness
Proven and Classic styling such as chukkas, military-style boots, or Chucks: theseshoes have a fundamental look that makes them smart and versatile,
---
WATERPROOFING
Personally, for hard adventuring over multiple days and weeks, such as in Vietnam riding motorcycles, in the Himalayas for surprise rains and Patagonia hopping through puddles, I prefer waterproofing – but this is simply a personal preference and should depend on your destination.
If you plan to adventure in South America, the Himalayas, or anywhere that has cold weather, the possibility of crossing streams, or heavy, cold rains, I recommend picking shoes with waterproofing. In South America and the Himalayas, the Gore-Tex lining of my Lowa Renegade GTX Pros did trap a little water inside, but they kept more cold water out, ultimately keeping me comfy.
If you plan to adventure into hotter, more humid climates, like Southeast Asia, I recommend skipping the waterproofing as it will leave your feet sweaty and funky in the end.
Most waterproof linings, such as Gore-Tex, do allow your feet to breathe by venting water vapor (from your sweat), but it performs best if the temperature outside of your shoe is cooler than the inside of your shoe. This lack of ventilation translates to a lot of trapped sweat next to your feet in warmer climates.
If you're traveling around the world and will pass through both types of climates, I recommend picking up a low profile waterproof hiking boot and pairing it with a lightweight hiking sandal for the humid and hot situations, like the Xero Trails, Lunas, or Chacos
---
THINGS TO KEEP IN MIND WHEN RATING THE RIGHT TRAVEL BOOT FOR YOU
No boot will be perfect for everyone or every environment
You don't need waterproofing
The shoes you have maybe just fine if they're comfortable, durable, and supportive enough for your needs.
---
Now that you know what to look for in a good travel boot, and are more aware of your needs, let's look at the 13 best hiking boots for travel

THE 11 OF THE BEST BOOTS FOR TRAVEL
A Packable Minimalist and Stylish Boot for Dayhikes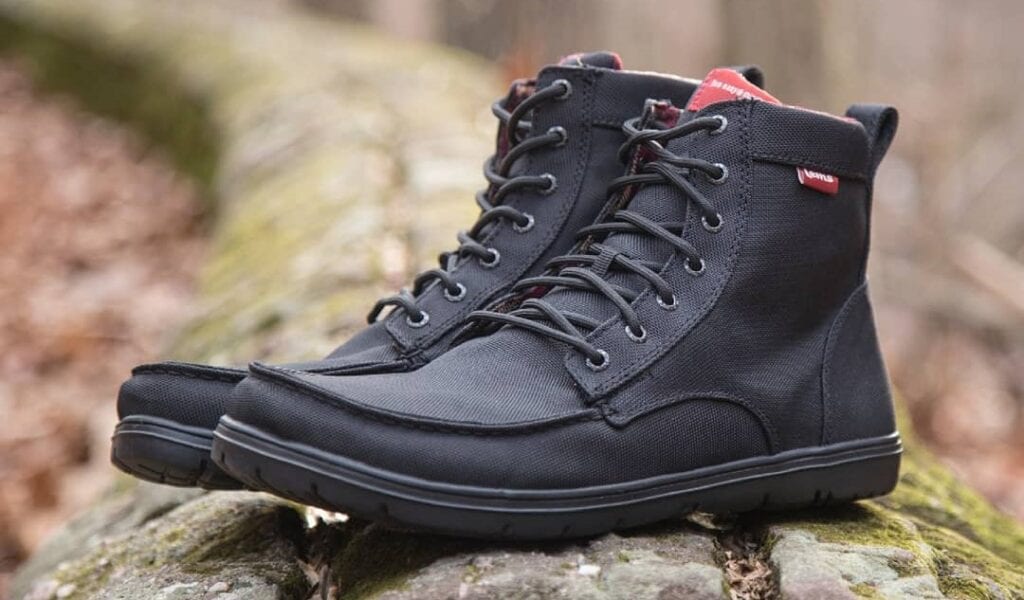 The Lems Boulder Boot is one of the most comfortable boots I've ever owned and equally perfect for day hikes and city life. The cushion and comfort of the soles make them ideal for lengthy city tours and exploring by foot, whether outdoors or on the pavement. Lightweight and designed with a comfortable heel cup, these shoes fit and feel like a second skin that you'll fall in love with quickly.
If you plan multi-day treks (beyond two days), I wouldn't recommend the Lems Boulder Boot unless you're already comfortable with barefoot and minimalist footwear – but if you are, these are an excellent choice.
Stylish enough for most circumstances and so packable they'll easily fit into a water bottle pocket, the Lems Boulder boot is a great travel boot option.
Check prices for the Lems Boulder Boot at Lems
---
Also Consider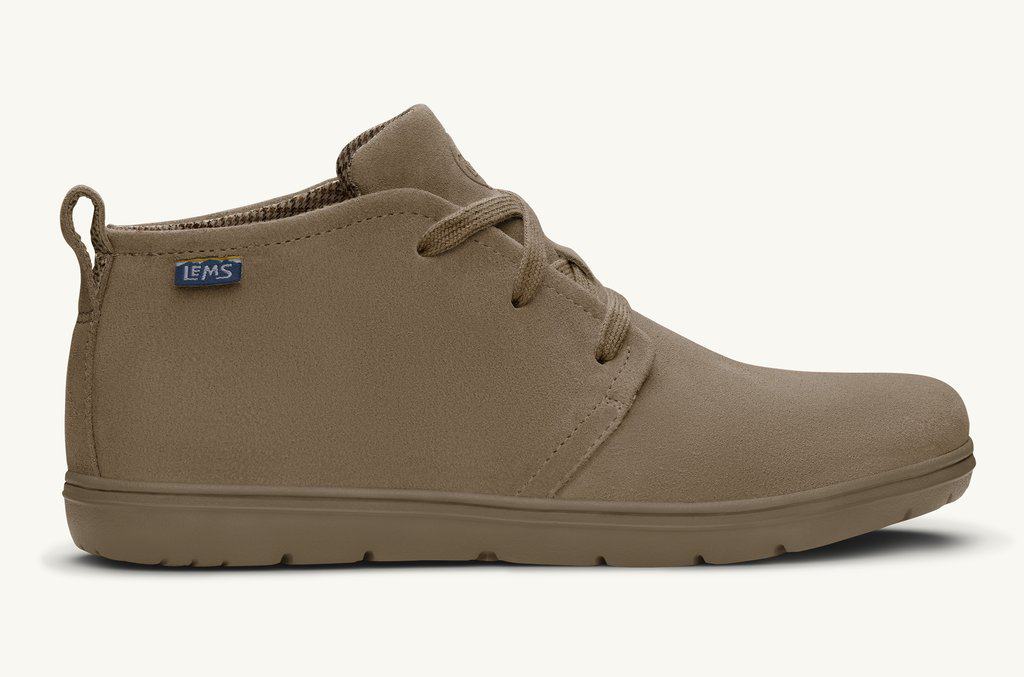 Cheap, Comfortable from the Start, and Stylish with "Chuck Taylor" cues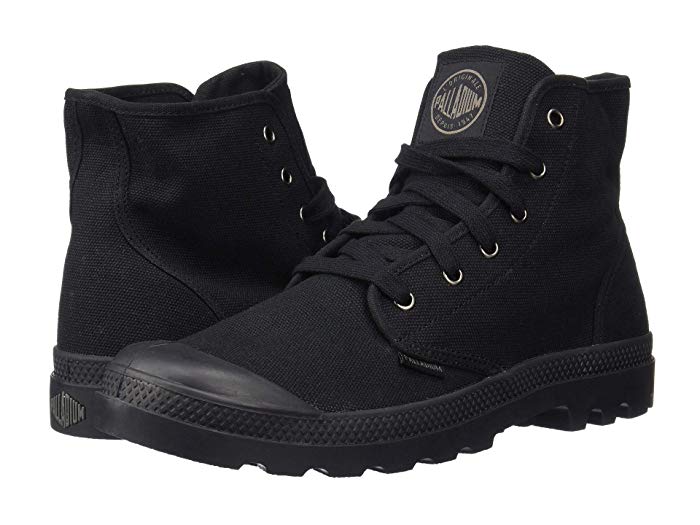 If you're on a budget and need an affordable yet fashionable boot (I mean…they're French boots) that is comfortable enough to hike in, the Palladium Pampa and Pampa Waterproof may be perfect for you.
These Chuck Taylor's styled hiking boots were initially worn by the elite French Foreign legion, meaning adventure is in their DNA. An extremely comfy and soft rubber sole and canvas uppers make these a true "zero break-in period" shoe, meaning they're comfortable and ready to hike in the second you put them on. The old school canvas shoe look makes them versatile enough to stay stylish in most situations too.
Click here to see the Palladium Pampa and Palladium Waterproof Pampa options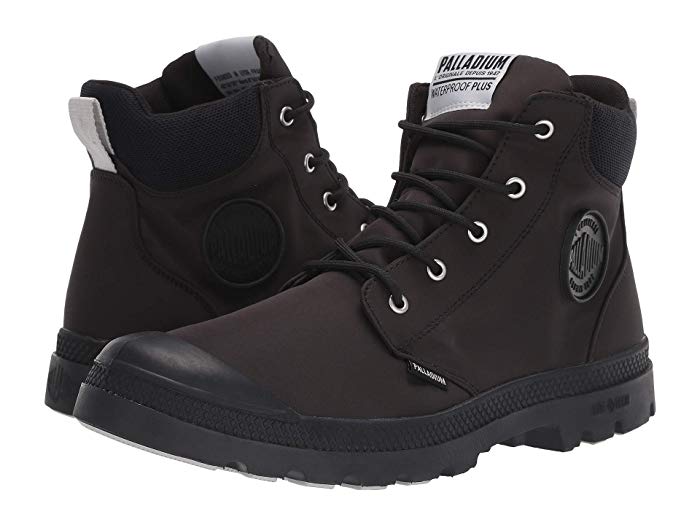 Lightweight, Durable, and Stylish (if you like military-inspired design)
Extremely light and extremely comfy from the start, with an old school 1970's style military "jungle boot" look. The MACV-1 was designed to be a tough, ready for anything rucking shoe, light and comfortable enough to walk in for miles and tough enough to stand up to abuse. All of this adds up to another versatile travel shoe that packs down easily.
The smooth, black MACV-1 boots are great for those that can work the look of military-inspired look well.
If you prefer the classic tan "rough out" look of Timberland boots, the MACV-1 in Coyote brown could make a city suitable and adventure-ready shoe option.
In either case, these boots are an upgrade for travelers, in look and weight, from your average multi-colored hiking boot.
Read more in this MACV-1 Review or click here to check GORUCK MACV-1 prices and availability in Coyote Suede and Black.

No Break-In, Performs Amazingly, and the Most Comfortable "True Hiking Boot" I've Owned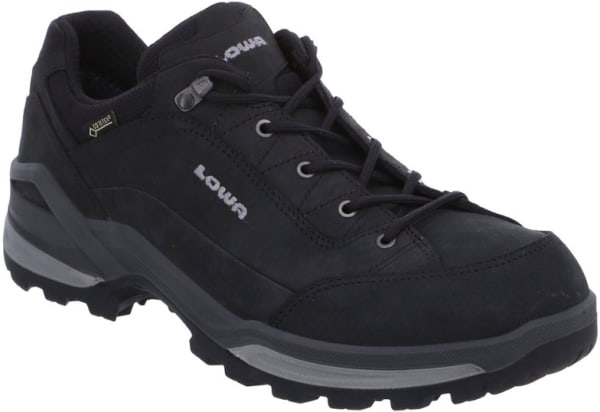 The Lowa Renegade GTX Lo has a very muted, almost sneaker-like look but packs a comfortable, beefy sole and durable uppers that make it perfect whether you're hiking for a day, or a month. Gore-tex waterproofing keeps wet weather out and your feet dry, while leather uppers keep durable and the Vibram Evo Trac sole sticks to nearly any terrain, wet or dry.
Though the Renegade is a little chunkier than other options on this list, I highly recommend it for multi-day trekking adventures – or if you want a hiking boot that doesn't look like a hiking boot. I wore the Renegades for over a week on the Everest Base Camp Trek off and on during my motorbike tour through Asia and countless other hikes then.
A comfortable, durable, and high performing yet understated hiking shoe; the Lowa Renegade GTX pro is an excellent option for travel.
Click here to check prices and availability of the Lowa Renegade GTX Lo
---
Also Consider:

A stylish boot from a tough & reputable outdoor brand makes a great looking and high performing, travel-ready boot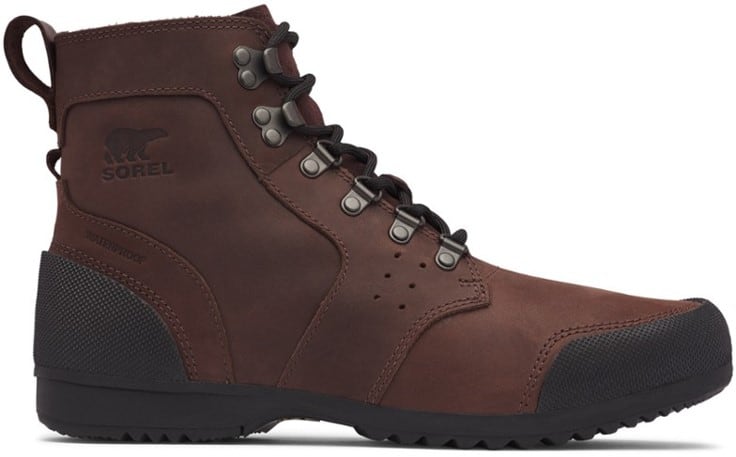 If cold and wet weather is in store for your travel plans, consider the Sorel Ankeny boot. Fully waterproofed and seam-sealed leather uppers, lugged outsole ready for cold weather, and a look that balances outdoorsy with ski slopes, the Sorel and Ankeny boot is a great, cold-weather travel option.
Click for the Sorel Ankeny boot prices and availability

A comfortable and rugged hiking boot of durable leather, masquerading as stylish Chukka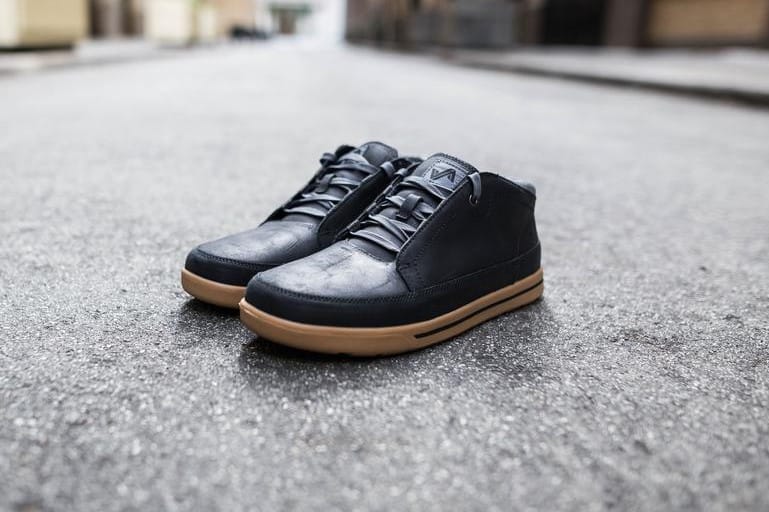 Waterproof and weather-resistant build, tough waterproof grade leather uppers and a hiking boot rubber sole make the Forsake Phil chukka a boot that looks good at parties and performs well on peaks. If you're looking for a single shoe for your travels, this may be it.
Click here to check prices and availability of the Forsake Phil Chukka
Also Consider:

A retro remake with new school technology make for good trail or city-ready adventure kicks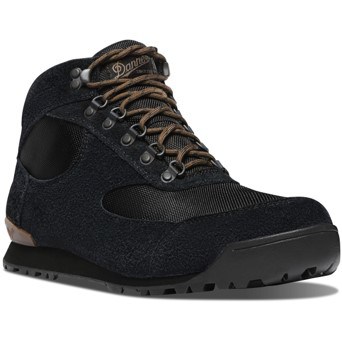 The Danner Jag is a remake of a retro classic alternative to heavy hiking boots while still being entirely geared for the outdoors. The new version has included upgrades from the 30 years of innovation since the original shoe's inception. 100% waterproof with a breathable mesh lining makes these ready for any weather and the robust build and durability that make Danner a legendary bootmaker.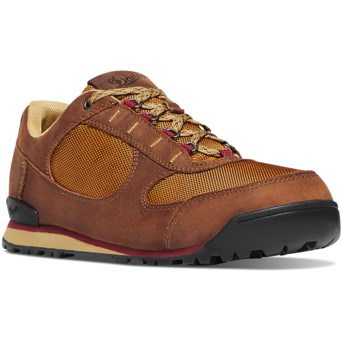 The Danner Jags might not pack down easily into your bag, but the solid 80's aesthetic, comfort, and trail performance might make them the only boot (or shoe) you need on your journey.
Click here for the Danner Jags prices and availability
Also Consider:

Sustainable, comfortable, durable, adventure-ready, and stylish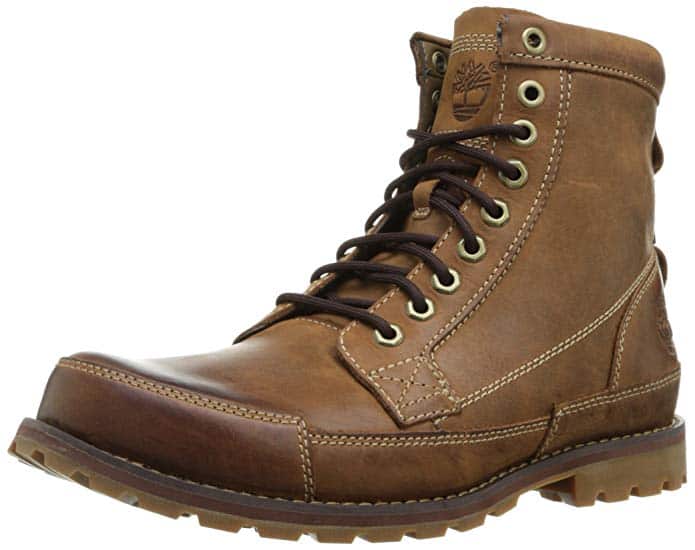 The Timberland Earthkeeper Originals are an out-of-the-box comfortable pair of high top boots with a rugged look and ready to explore. The Earthkeeper's "anti-fatigue technology" makes them perfect if you want a shoe that will keep your feet fresh after miles and hours of walking and standing on city tours, waiting in line, or scrambling on trails. And as long as there's no suit and tie affair, these comfy boots will look good anywhere you go.
Click here for the Timberland Earthkeeper's Original Boot prices and styles
Also consider the Timberland Earthkeepers Chukka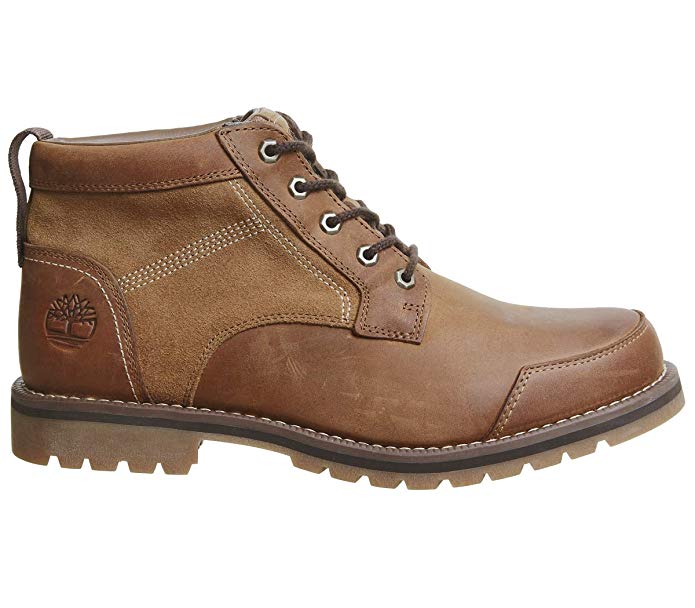 Also Checkout:

A minimalist, all-weather, and trail-tough boot that's comfy and ready for whatever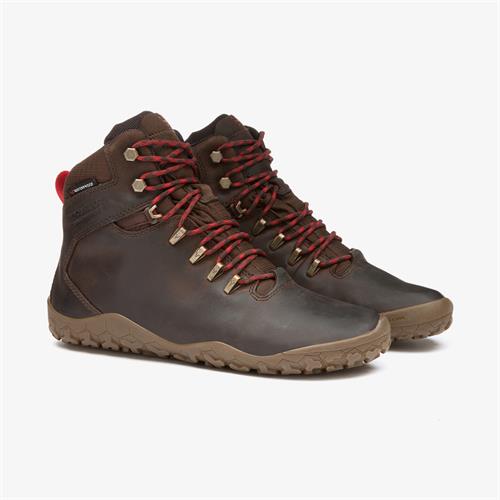 If an extremely packable boot with a trail-ready sole and full waterproofing is what you need, consider the Vivobarefoot Tracker FG. Keep in mind that this boot is designed as "minimalist" or "barefoot footwear" so there will be much more ground feel than through your standard, chunky Army boots. In exchange, you get a boot that rolls up small enough to fit in a water bottle pocket and learn a healthier way of stepping, walking, and moving.
Click here to see more Vivobarefoot Tracker FG styles and availability

Vivobarefoot took their full hiking boots, toned down the beefiness, and made them a little sleeker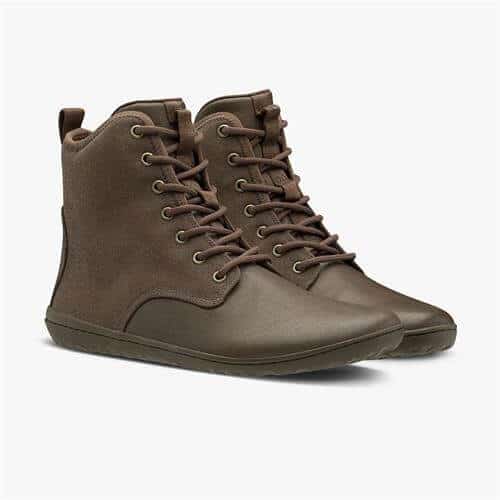 A less beefy minimalist boot from Vivobarefoot, the VivoBarefoot Scott 2 and the VivoBarefoot Scott II Utility offer the same high top, hiking shoe function in a milder package. Camel leather, a lighter sole, and no waterproofing make this boot a stylish and functional option for all-around wear when you're less concerned with getting wet.
Click here to view the VivoBarefoot Scott 2 prices and styles

Minimalist hiking boots focusing on trail-ready comfort, zero heel drop, and comfortable ground feel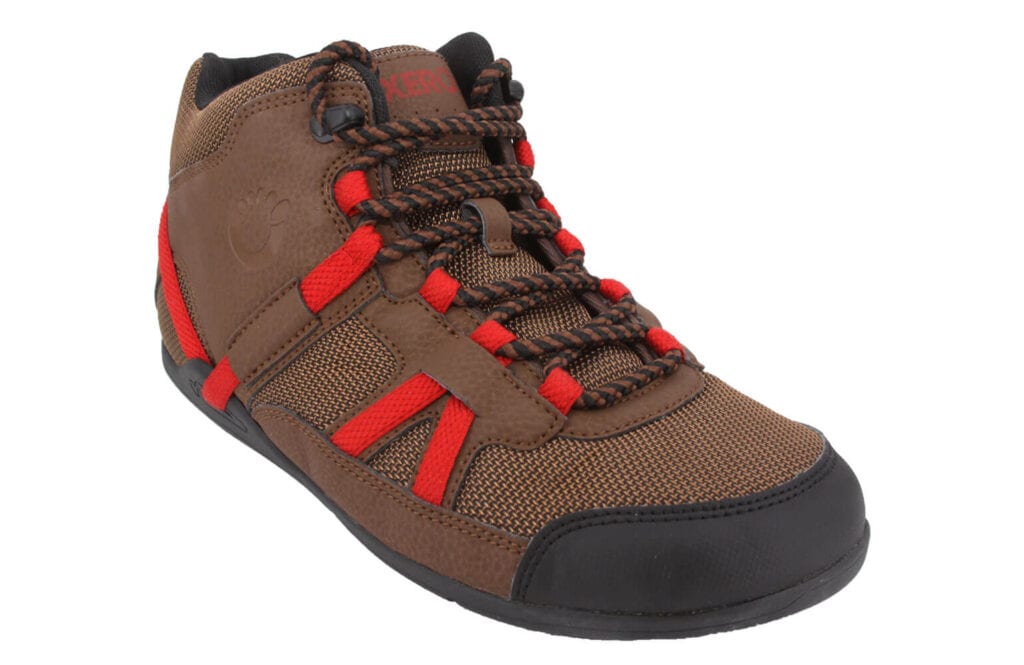 A genuinely minimalist hiking boot lots of "ground-feel," a flexible sole, and packability. If you're looking for a hiking boot you can easily stow away and you're already used to minimalist footwear, the Xero Daylite Hiker may be an excellent option for you.
Click to view more styles for the Xero Daylite and availability

A durable and sturdy Chuck Taylor style boot designed to swim in, and ready for adventure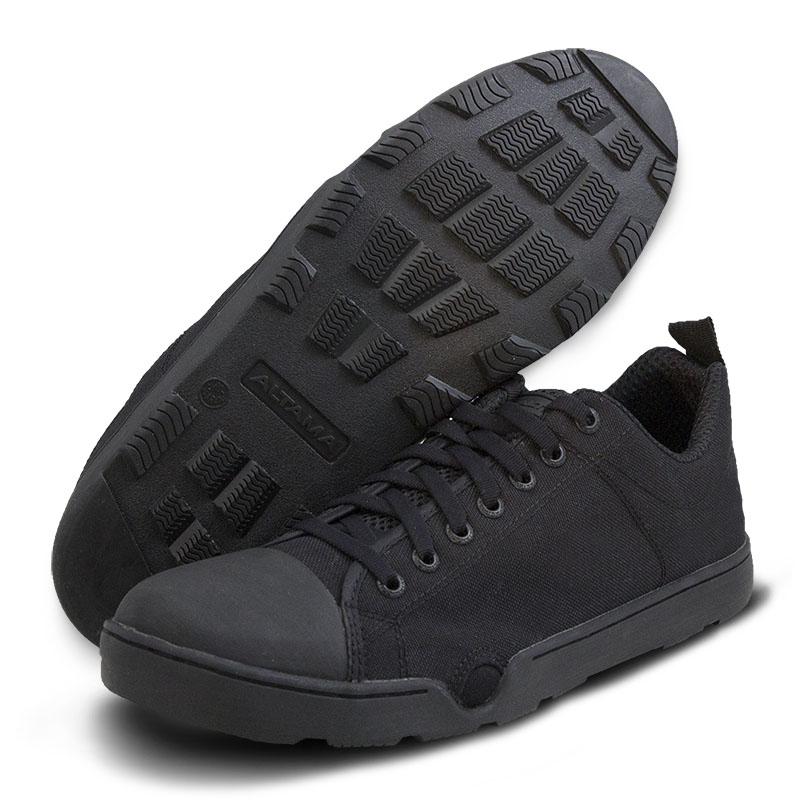 The Altama OTB Maritime Assault shoe is an extremely durable and water ready assault boot masquerading as a pair of Converse Chuck Taylors. A "Seal rubber," rock climbing inspired sole is designed to grip anything, wet or dry. The 1000D Cordura nylon uppers are abrasion and tear-resistant, so they'll last through nearly any abuse you can deliver. Waterproof insoles and side drainage ports make these shoes suitable for swimming and even suitable to wear under fins when diving.
The result is one of the toughest, adventure-ready "shoes" available, and it's still fashionable enough for rooftop cocktails.
This shoe was my favorite shoe for wandering, city travels, and more for over a year of travel through Europe, Southeast Asia, and Latin America. I've run in them, swam in them, hiked in them, rode in them, and more, which is why I highly recommend them. And for the price, they can't be beaten.
Click here to see the Altama OTB Maritime's styles and prices
or
Click here to read about my experience traveling for over a year with the Altama OTB Maritime shoes

HIKING SANDALS: FOR HOT, HUMID, AND WET ADVENTURES
During hot and humid adventures, such as through Southeast Asia trekking volcanoes and motorbiking rice fields, or wet adventures, liking canyoning down rivers and waterfalls in Vietnam – you may need the traction and cushioning sole of a hiking boot, but the breathability and freedom of a sandal. In that case, hiking sandals and minimalist sandals are perfect to bring as your primary adventure shoe.
During a 4 month trip through Southeast Asia, bouncing from the hills and islands of Thailand to motorbiking Laos, Vietnam, and Cambodia, to wandering Myanmar, the weather was a little too hot for my waterproofed Lowa Renegades, so I practically lived in my Xero trails hiking sandals. The Xero Trails are on the minimalist side, which made them so packable I could carry them in a daypack, but these four options will have at least one hiking sandal fit for everyone.
Even if you do find your favorite travel hiking book, I highly recommend taking an adventure ready sandal (and not just your Havaianas flip flops). You'll thank me later.

A hiking boot sole with an adventure sandal top. Comfy. Grippy.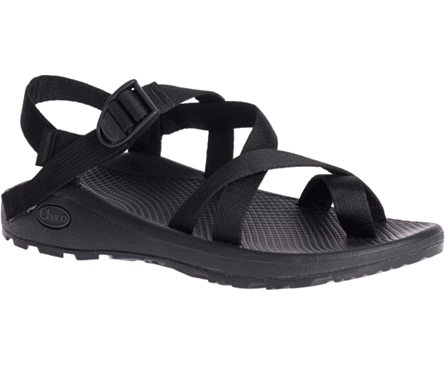 The Chacos Z-Cloud is essentially a hiking boot sole with straps attached to keep it sticking to your foot. The result "sandal" gives the protection and comfort you need to explore any warmer weather terrain, wet or dry.
Chacos were designed by a rafting guide working in the Grand Canyon. Today, they're a hiking staple. If you want your feet to be free and breathe while you hike, Chacos are a great option.
Click here to see prices and availability for the Chaco's Men's Z-Cloud

Initially designed for whitewater rafting guides, now perfect for adventures, wet or dry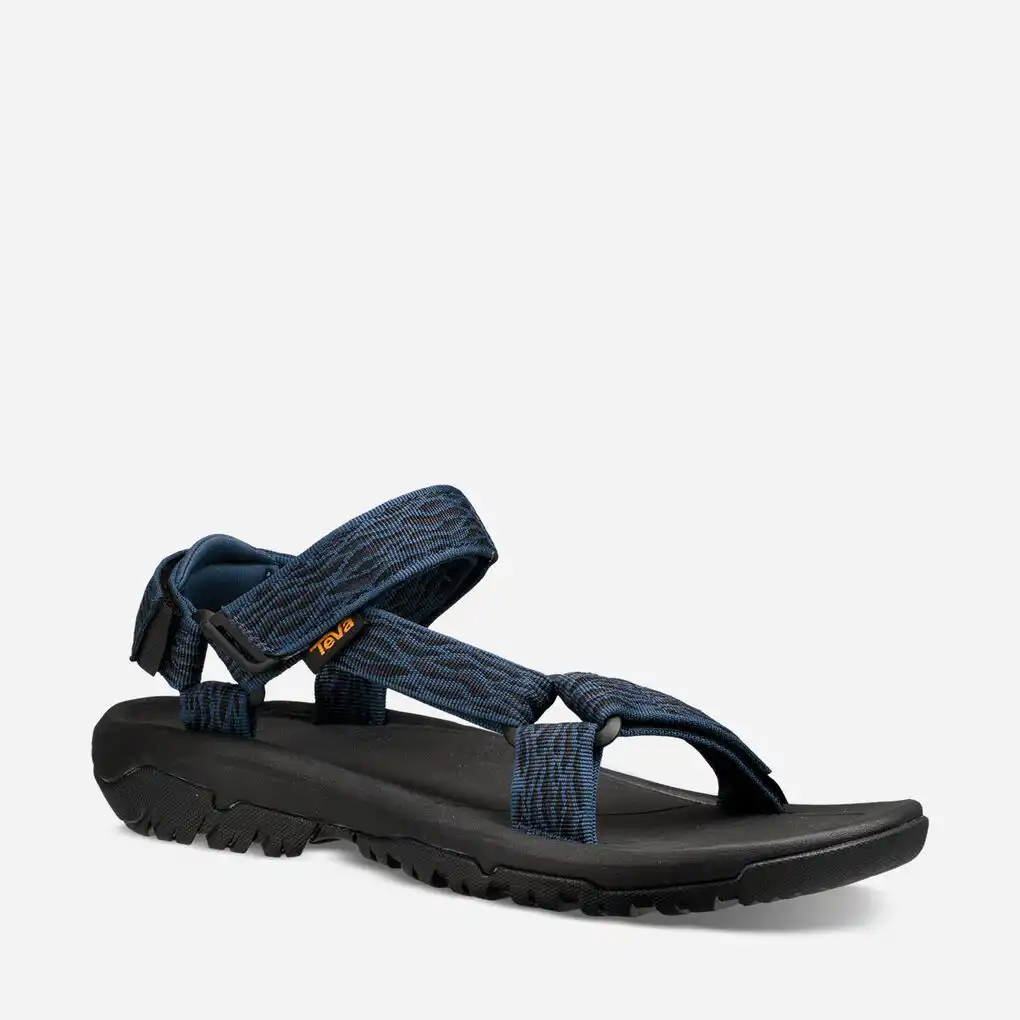 Slightly lighter than the Chacos Z-Cloud but still just as adventure-ready, the Teva Hurricane sandals are another hike-ready set of footwear that keeps your feet free.
Click here to view the Teva Hurricane style options
---
Also Consider:

Minimalist, versatile, and warrantied for 5,000 miles. These hiking sandals are great for Southeast Asian adventures.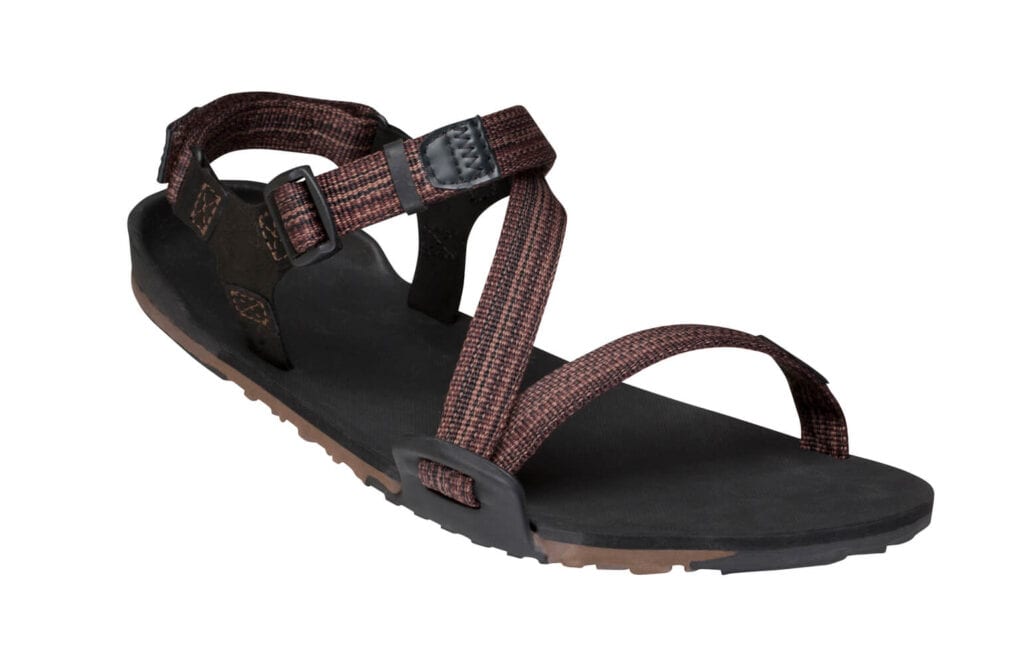 One of my favorite hiking options, the Xero Z-Trail sandals were my footwear of choice for months of wandering through Asia. The thin yet durable soles take up less space than flip flips and have a 5,000-mile warranty while the z-style lacing system keeps the sandals secure enough to run in, the Xero Z-Trails is a do it all shoe that's perfect for hot and humid climates.
I wore the Z-Trails for months (and still have them with me) and can't recommend them enough. Click here to read my Xero Z-Trails review after over a year of travel.
Or
Click here to head straight to Xero and check out the newest styles and prices

Another hiking sandals option for those that like sandals "between the toes" instead of over.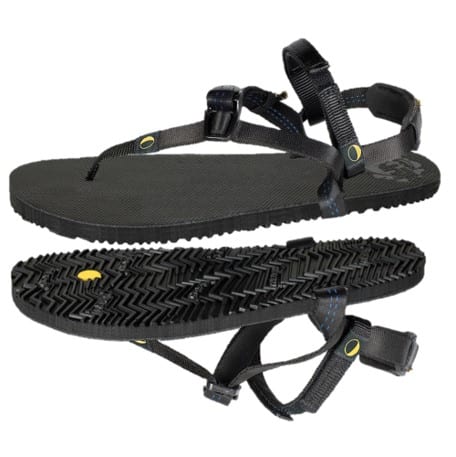 The Luna sandal line, including the Oso and the Mono, continues the design and function of barefoot hiking sandals that Xero does – except the Luna sandals lace between the toe (instead of over the top of the foot like Xero sandals). Additionally, Luna's different lines (Oso and Mono) differ in sole thickness (for comfort) and tread style (to perfectly match your chosen terrain), allowing you to pick the sandal that's best suited for your pack, feet, and trails.
Click here to check out the Luna Oso and Luna Mono prices and availability