For many travelers, interacting with nature and the wild is the pinnacle of adventure experiences. If you're in Southeast Asia, swimming with whale must be one of those experiences. However, such an impressive adventure is usually questioned by travelers as being possible and attainable. "What is the Oslob whale shark price for experience? What should I expect? Where do I go and when?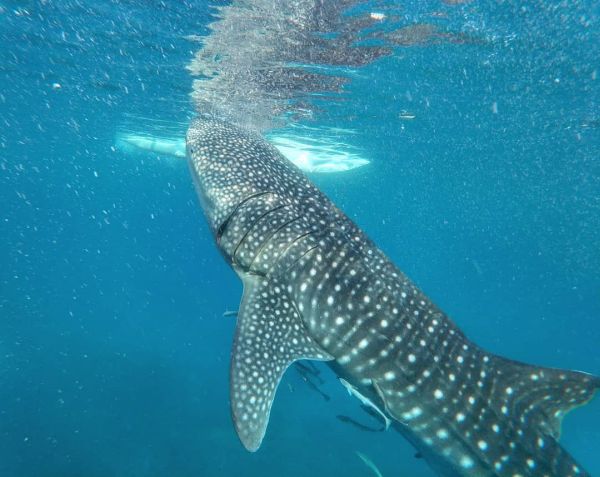 The short answer is swimming with whale sharks in Oslob is cheap, easy, and very accessible year round. Read on to learn the price of the Oslob whale shark experience and all of the details you need to make it happen.
Oslob Whale Shark Quick Facts and Tips
Season: Any time of year for whale shark viewing. Avoid Chinese and Christian holidays for convenience
Interaction Time: Boats leave for interactions in 30 minute increments from first light to noon
Location: The Oslob whale shark interaction happens at an official whale shark Interaction Center 9km south of Oslob's main center
Requirements and Registration: You will be required to register at the whale shark interaction center, pay officials fees (handled by your tor provider) and be briefed on the rules of interaction
Other Things to Know: If you want to go eco friendly, Donsol is a better option but the Oslob whale shark experience has its positives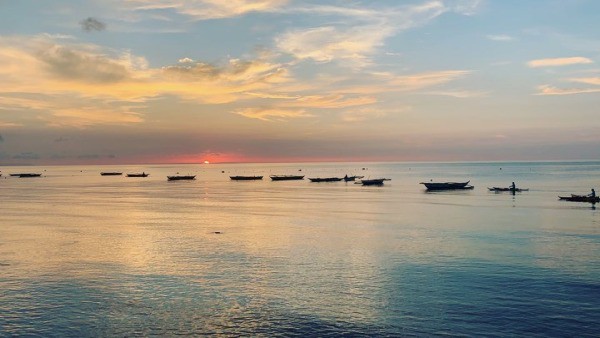 ---
Table of Contents

How much is the fee for whale watching in Oslob?
The Price to swim with whale sharks in Oslob is 1,150 Pesos (~$23 USD) when booked in Oslob
For this fee, each participant is provided a snorkel, mask, and life jacket (rental of fins is optional and an extra fee). Fins will cost an additional 150 Pesos (~$3 USD) but I highly recommend them for interacting with the whale shark.
Price to SCUBA dive with whale sharks in Oslob
Oslob is one of the few places that participants are allowed to SCUBA dive beneath the whale shark, for a very unique perspective. The price to SCUBA dive with whale sharks in Oslob is 3000 Pesos (~$60 USD).
The SCUBA dive is quite easy and simple as participants show up to the same beaches as snorkelers, gear up, and simple walk off the beach and swim ~30 meters to the dive site. Here SCUBA divers swim beneath the whale sharks, observing as they swim above with snorkelers. This experience can be arranged through your guesthouse or hostel, or you can go to the beach and reserve a dive for the following day.

When can you see whale sharks in Oslob?
Whale sharks in Oslob are nearly a guaranteed interaction, as the former fishermen lure the whale sharks into a cordoned "interaction area" with bait each morning. As such, whale shark viewing is possible year round.
For the sake of comfort and enjoyment, avoid visiting on Christian and Chinese holidays. On Christian holidays, Filipino locals will come in large groups to participate. On Chinese holidays, the hordes appear even larger. I had the misfortune of arriving on Chinese New Year, and there were literally thousands of Chinese tourists making for a chaotic environment. However, I was lucky enough to be on the first boat, that went out at first light, so the waters, the ambiance, and the whale sharks were still calm.
The takeaway: avoid holidays, but be on the first boat if you must come on a holiday.
Oslob and Donsol are the primary whale shark tourism locations in the Philippines. Oslob is the cheapest place to swim with whale sharks and is the only place where you are nearly guaranteed an interaction, but Oslob has been criticized for practices believed to change the whale shark's natural behavior. Alternatively, Donsol provides a more expensive yet more eco-friendly option but does not guarantee that whale sharks will be seen on the tour.

Where does the whale shark interaction in Oslob happen?
Whale shark interactions in Oslob take place about 50 meters offshore from a visitor center used for registering visitors and briefing them on the rules of interacting with the "butanding", the local name for whale sharks. The entire interaction happens within a ~30 meter ring for the safety and comfort of the whale sharks. This way, whale sharks are free to enter the interaction area and leave at any time, without being followed by swimmers.
I recommend staying as close to the interaction site as possible (marked on the map below) in order make it easier to arrive as early as possible.

7 important tips for making the most of your whale shark experience
Go early – aim for the first 5 boats in the water
Rent fins
Stay at accommodation near the interaction site
Ask to speak with a marine biologist while you're waiting
Do a freediving course before (if you can)
Leave the same day – move on to Dumaguette for Apo Island

Itinerary & What to Expect when Swimming with Whale Sharks in Oslob
In the Oslob whale shark experience, expect to wake up early, expect more chaos as the day gets later, but still expect to be in awe of the gigantic whale shark.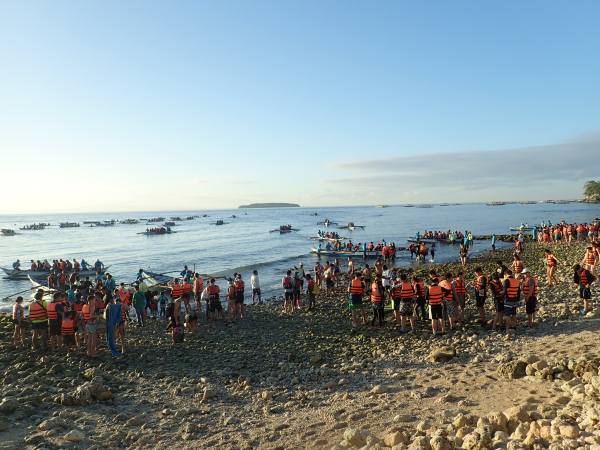 The process of the Oslob whale shark interaction:
Get there early
Register…then wait
Put on your life jacket and fins (you'll have to request the fins)
Hop in the tiny, rowed outrigger boats on shore
Ride the 50 meters over to the interaction area, a roughly 30 meter wide ring marked out by floats and rope
Hop in the water, and interact with the whale shark for your 30 minute period
Hop back in the boat and return to shore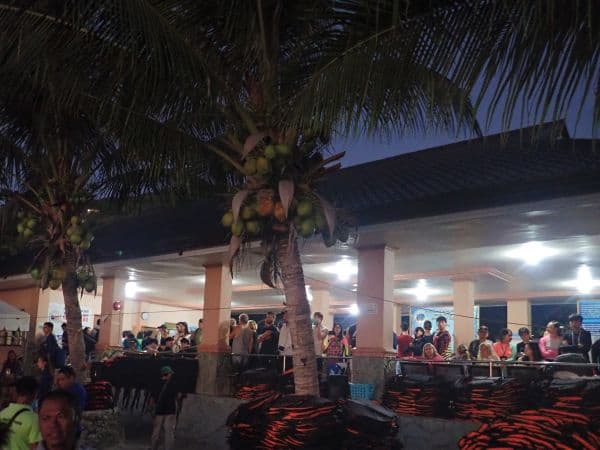 Rules of the Oslob Whale Shark Interaction
The following rules are part of Filipino laws established to protect the whale shark and should be observed. If broken, the penalty could be a hefty fine or imprisonement
Do not touch the whale sharks
Stay at least 3 meters away from the whale shark
Do not wear sunscreen or bug sprays in the water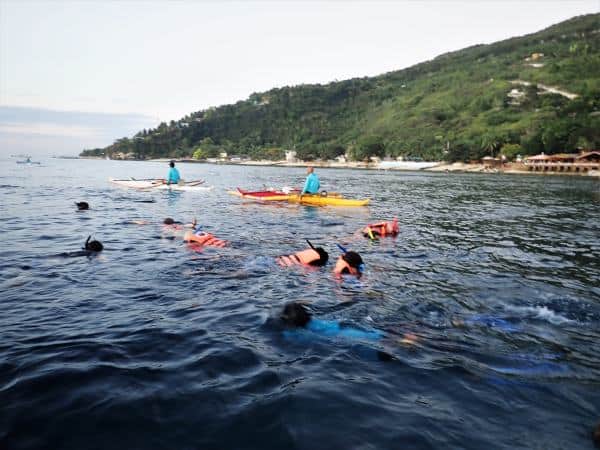 How to Book Your Oslob Whale Shark Experience
The whale shark experience is best booked through your hostel or hotel manager. These individuals are well plugged into the community and, in return for a small commission, will work to ensure you have an excellent experience. Managers at good hotels and hostels realize that your whale shark interaction experience is tied into your review of their property.
After you have reserved your accommodations, email the staff and let them know you are interested in joining a whale shark tour so that they can reserve a spot for you. Oslob is by far one of the busiest whale shark interaction sites, hosting between 500 and 3000 tourists in a day. During holidays, especially Chinese holidays, things get busy and reservations fill up fast, so communicate and book early.
If you have the extra cash and prefer a guaranteed reservation, booking a well reviewed Whale Shark Tour via Trip Advisor is your best bet

How to get from Cebu City to Oslob?
Thanks to cheap flight options, most people will fly into Cebu city (Mactan-Cebu International Airport) from another island, or from Manila if coming from abroad. Your next task will be figuring out how to get from Cebu City to Oslob.
To get to Oslob from Cebu City, go to the South Bus Terminal. Here, public buses leave whenever full for ~185 Pesos ($3.25 USD). The buses will have placards in the window labeled with their destination, but confirm the destination with the driver and toss your luggage under the bus. You'll pay for your ticket on the bus.
If you know your stop within Oslob, tell the driver and they'll drop you off directly in front of your destination (as long as its on the main road). Otherwise, tell the bus driver to drop you off in Oslob center and take a tricycle (motorcycle with sidecar) from there to your destination. The cost for the tricycle should be between 15 and 50 pesos, no more.

Where to Stay in Oslob
The closer you stay to the Oslob interaction site, the more likely you'll be to get on the first five boats and in the water before the chaos starts. Additionally, you want to stay at a hotel or guesthouse that caters to whale shark interactions. For this reason, I recommend staying at Angler's Hub and Resort
Angler's Hub and Resort: I highly recommend staying here, though the accommodations aren't the swankiest, the staff is welcoming and they have a good operation to get you to the whale sharks.
The site of the whale shark swimming experience is about 10 minutes south of this guesthouse (20 minutes from central Oslob). Being so close makes it easy to get there early and be the first in the water. The manager at Angler's Hub and Resort has a reliable system of getting the tour goers out by 4:20AM, registered and in line by 5AM, and on the very group of boats to swim with the whale sharks at 6AM. This improves the experience a ton!
The guesthouse is a couple kilometers from the main city of Oslob, so if you need to get into town, for supplies or a meal, the manager will happily drive you into downtown.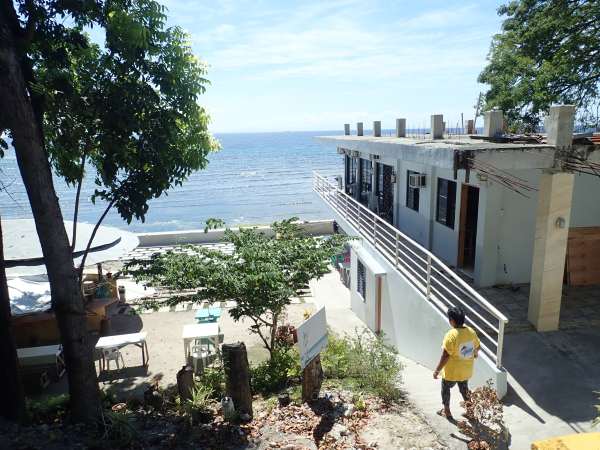 Ethical Concerns about Swimming with Whale Sharks in Oslob
Do a quick Google search for "swimming with whale sharks in Oslo" and you're likely to find a slew of negative thoughts, reviews, and press…but why?
Oslob is notorious for the fact that a whale shark interaction is nearly guaranteed. This is because the former fishermen that guide the interactions use zooplankton (tiny shrimp) to lure the whale shark through a small (~20 meters) interaction area where snorkelers can swim alongside the giant fish. This act of feeding the shark isn't inherently dangerous, but researchers and conservationists are worried about the long term affects that changing the whale sharks' natural behaviors could have. Issues such as spending too much time in warm, shallow water instead of deep, cool water and feeding the whale shark less nutritious, frozen plankton are all voiced concerns.
On the other hand, the whale shark tourism has not only financed valuable new marine and whale shark conservation programs around Oslob, but also funded much needed social and educational programs in Oslob. Additionally, Oslob is continually refining its whale shark tourism model and continually prioritizes the whale sharks' well being and safety.
It is very true that Donsol's whale shark tourism operation is much more eco-friendly and sustainable. However, Oslob's operation has the unique opportunity of educating thousands of Chinese nationals en masse and through experience on the issues that are keeping the whale shark on the endangered species list – one of those being Chinese commercial whale shark fishing operations and Chinese consumption of whale shark fins, skin, and oils.
The Oslob whale shark operation isn't perfect, but it is moving in a positive direction and this is why I personally chose to swim with whale sharks in Oslob first, over Donsol. Read more about my research, logic, and experience of swimming with the shark in this article, "Why I Chose to Swim with Whale Sharks in Oslob."

The Debate: Donsol vs. Oslob
If you prioritize sustainable, ethical eco-tourism in the short term, hands down you should absolutely go to Donsol over Oslob.
Donsol's interactions are highly regulated and the interaction model was refined with the advice of the World Wildlife Foundation which continually does great whale shark research in the waters of the former fishing village of Donsol.
Additionally, interactions and tours in Donsol are limited to 6 people per boat, and maximum 6 people per shark interacting at any single time. If you reserve a tour through a private agency, instead of at Donsol's visitor center, there is a good chance you can request to have a marine biologist onboard walking you through the interaction.
For more information, check out our quick guide to the Donsol whale shark interaction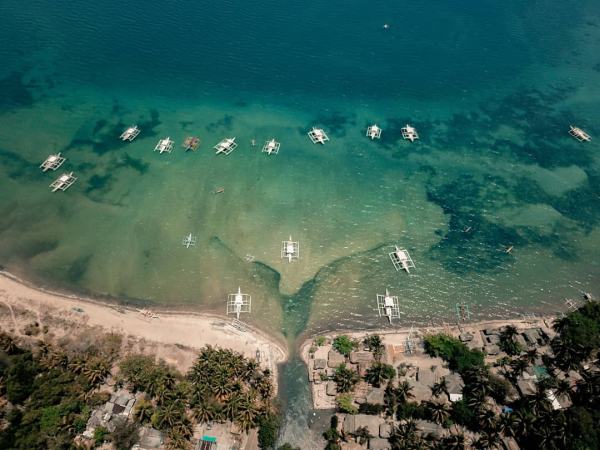 If you focus more on the long term, Oslob may be the place for you. Though the operation can be congested, with tens of boats and hundreds of participants in a small area, Oslob's whale shark experience does have many positives. Not only is whale shark tourism funding community development and marine conservation, its an opportunity to educated thousands on the endangered status of the whale shark and the reasons behind that status. Yes, the Oslob whale shark tourism is controversial in some aspects, but, there is an opportunity for a net positive that you contribute to by visiting Oslob.
For more information, read the article "Why I did swim with whale sharks in Oslob".

FAQ about swimming with whale sharks in Oslob
Are whale sharks dangerous
No, whale sharks are not dangerous…as long as you stay away from that huge tail. Whale sharks eat zooplankton, tiny critters similar to what whales eat. They have no intention of eating anything else. Additionally, whale sharks don't show any aggressive behavior and are quite docile
Where should you go after swimming with whale sharks on Oslob?
Go to Dumaguette, on Negros Island, and snorkel or dive Apo Island. You can be there within 3 to 6 hours and the marine sanctuary is unreal, full of colorful, thriving coral and tons of turtles.
I recommend leaving the same day that you have your interaction to save time, as there isn't much else to do in Oslob
Is SCUBA diving with whale sharks in Oslob allowed?
Yes, SCUBA diving experiences can arranged at the whale shark interaction site, or through your tour provider. At the site, just look for the dive shop just to the left (north) of the visitor center about 20 meters. There, you can book the dive. Once booked, you'll put on all of your gear right there, walk to the shore, get in the water, put on your fins, swim about 50 meters to the interaction area, and observe countless whale sharks gliding overhead.
Are the whale sharks hurt or controlled during the interaction in Oslob?
No, the whale are free to come and go as they please throughout the entire interaction. The whales are lured, with food, into a ringed "interaction area" where snorkelers and swimmers are limited to swimming. The whale sharks are free to swim off at any point, leaving the snorkelers and guides in this interaction area.
The whale sharks are never touched or controlled during this experience.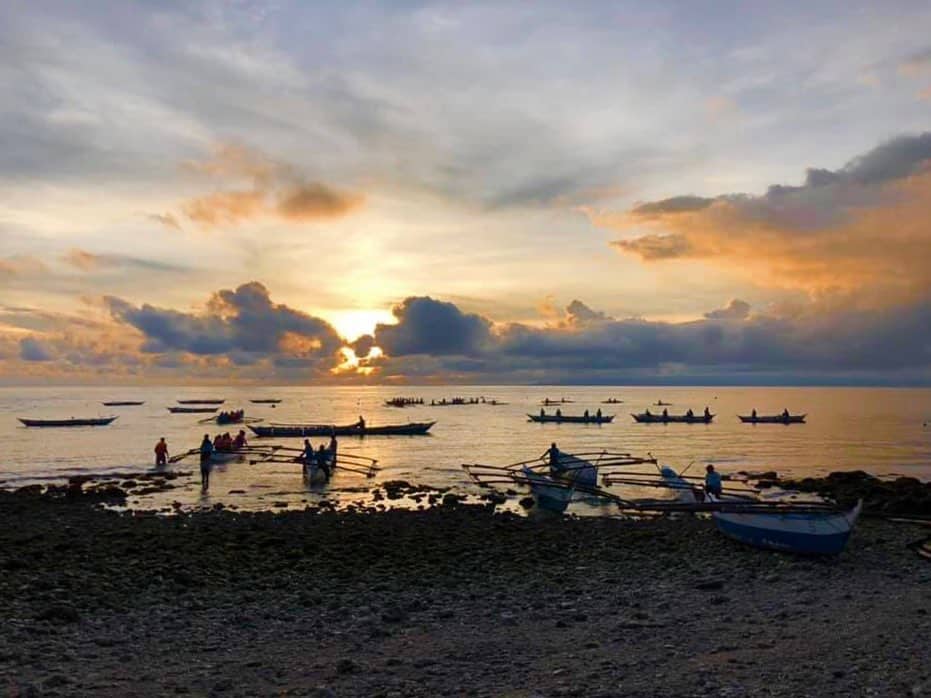 Other Great Philippines and Whale Shark Related Content