The Pros, Cons, and 15+ reasons why Kuala Lumpur, Penang Island, and moving to Malaysia may be the perfect move for your life. In this guide to moving and everything you need to know to make the move
Many people dream of life on a tropical island, surrounded by beaches and nature yet a short ride away from the cafes, gourmet restaurants, and luxury housing available in civilization – all at an affordable price, achievable on the budget of a digital nomad, early retiree, or long term traveler. If this sounds like your dream, then moving to Malaysia is an option you should absolutely consider.
Whether you're moving to Malaysia from the USA as an ex-pat aiming to relocate or a remote working digital nomad looking for a new low cost high quality of life locale with an easy visa situation, life in Malaysia offers ease, comfort, quality of life, and cost of living that is hard to beat in Southeast Asia and the world
Table of Contents for this Moving to Malaysia Guide
The Top 7 Reasons Moving to Malaysia is a GREAT idea
Low cost of living with the monthly cost of living in Malaysia's largest city of Kuala Lumpur and ex-pat hub of Penang at $1,700 and $1,100 per month respectively
High quality of life, with apartments, public transport, and healthcare quality rivaling the US and Europe
Amazing natural beauty, beaches, jungles, highlands, and wildlife observable in the wild
Easy second home visa, digital nomad visa, tourist visa and tax situation with the Malaysia second home visa (10 years), De Rantau Nomad Pass digital nomad visa (2 years), or 90-day single entry visa, and no tax liability for income derived from outside of Malaysia
Malaysia was a preferred location by ex-pats, nomads, and retirees selected as the 4 country in the world for ex-pats by Internations.org.
Year-round warm temperatures fluctuate between 80F and 95F by day, with showers during the monsoon seasons of November to March
Easy access to travel everywhere in Asia, cheaply, easily with land borders shared with Japan, Thailand, Bali, Vietnam, and everywhere else in Asia accessible for a $50 to $150 flight from Kuala Lumpur
Amazing, diverse food options, with every major Asian ethnic cuisine available within a short walking distance, and a long list of Michelin-recommended restaurants
…and the top 3 reasons that maybe you shouldn't move to Malaysia
If you're a heavy drinker, alcohol can be more expensive in Malaysia – though not as cheap as in Thailand and not as expensive as in Bali
If you're a heavy partier, you may find the nightlife and partying scene lacking, compared to the "party 'til sunrise" bar scene and mindset in parts of Bangkok and Bali – however, there is no shortage of bars, wine bars, and places to have a fun evening out
If you're LGBTQ and want to express yourself freely, Malaysia is a relatively conservative and predominately Muslim country, and LGBTQ travelers may find dating and open expression of their sexuality difficult in Malaysia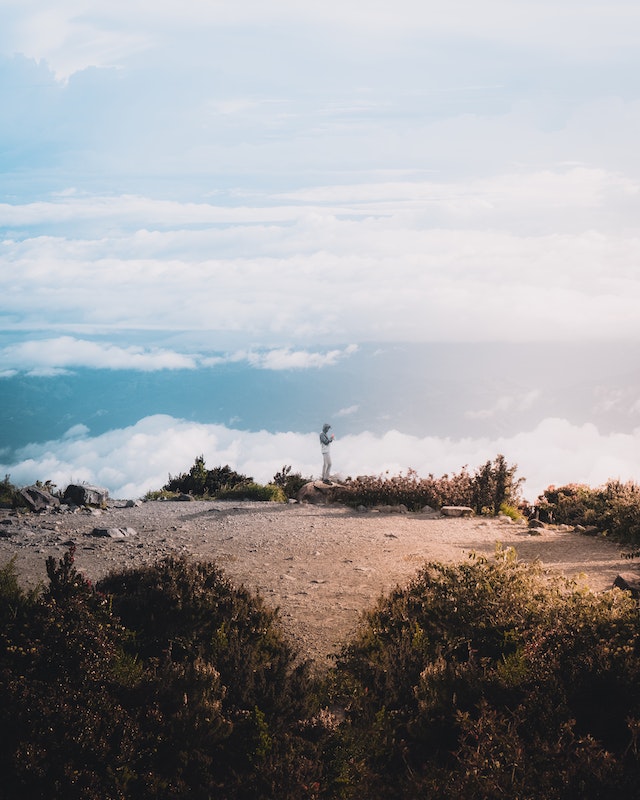 Malaysia is absolutely perfect as…
A retirement location for early retirees, to live a high-quality life for a lower price than the west, in either a cosmopolitan modern city (KL) or a centuries-old, beachy paradise (Penang Island)
A base for digital nomads between travels to focus, work, relax, and live a balanced healthy lifestyle, underpinned by western standard infrastructure and fast internet.
An opportunity for slow travelers to experience Malay, Chinese, Indian, and Middle Eastern culture, beaches, jungles, and big wildlife humanely while keeping costs low and living well
The Bottom Line Up Front: If you love food, culture, and travel, and don't plan to party too hard, Malaysia is perfect
"If you are a foodie that doesn't party or drink much, or simply need a place to focus that has fast internet, great infrastructure, and high quality of life, Malaysia is one of your best options in Southeast Asia
Now, that you know whether or not moving to Malaysia makes sense for you, let's jump into our guide to why Malaysia is such a fantastic travel and living destination, cover the details you want and need to know, and share how you can move to Malaysia, easily, cheaply, and comfortably.
(Click here to return to the Table of Contents)

About me (digital nomad, ex-pat, traveler), and why to trust this guide to moving to Malaysia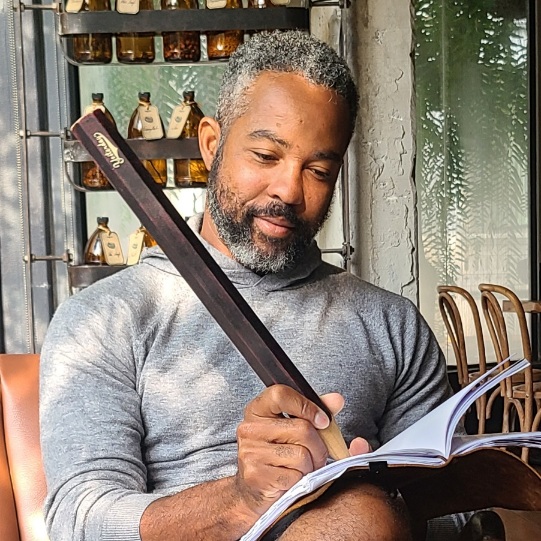 For more than 5 years I've been traveling the world to over 50 countries in search of adventure, paradise, and the perfect home. As a digital nomad, I've worked online between adventures. As a slow traveler and ex-pat, I've successfully navigated the hurdles of building a home and living long-term abroad – dealing with visas, making a place home, and balancing work and travel.
In this guide, I boil down my experience as a nomad and ex-pat with the wonderful time my partner and I have spent traveling and working in Malaysia to share with you everything you need to know to move to Malaysia as a nomad, retiree, ex-pat, or slow traveler.
We'll cover:
Why moving to Malaysia is an awesome idea financially, for your happiness, and compare to other Southeast Asia destinations
The essential info to decide if Malaysia is right for you, and what the move will require – the cost of living, best places to stay and what they offer/don't, visa info
Now, let's get into it!

Moving to Malaysia is Absolutely Worth It: Here are the 9 Reasons Why You Should Move to Malaysia
The key factors that make Malaysia as a whole such a great potential new home are high quality, comfortable living made possible via low cost of living ranging from $1,100 to $2,000 for a single nomad in Malaysia's most developed, popular, and lively cities. Because such living is available for relatively cheap – 50% to 75% lower than in comparable cities in the US – Malaysia is a great geoarbitrage option for wanderlusters looking for a semi-permanent or permanent home abroad.
However, comfort and affordability aren't all Malaysia has to offer.
Affordable Cost of Living: $1,100 to $1,700 per month for the top cities with nomads and ex-pats
Despite delivering world-class infrastructure, having great public transport, and being quite posh in certain places, Malaysia is strikingly affordable.
The cost of expat life for a single nomad in Malaysia is under $2,000 per month everywhere in the country. Kuala Lumpur, the most expensive city in Malaysia costs roughly $1,750 per month while Penang's monthly cost of living is only $1,050 per month.
During our most recent stay in Kuala Lumpur, which is on par with New York City, our 25th-floor apartment in the financial center only cost $900 per month booked via notoriously expensive AirBnB, and we later found similar apartments through KL in cool neighborhoods, running $400 to $600 per month – in the best neighborhoods of a big city!
Nature, wildlife, and outdoor experiences in spades throughout the country
From clean, white sands, and clear water beaches for relaxing, to mountains and jungles for trekking, to sustainable safaris allowing you to see big wildlife in the wild such as elephants, orangutans, leopards, and more, Malaysia delivers plenty to do and experience in nature. For the more adventurous, SCUBA diving, snorkeling, freediving, canyoning, river rafting, and ziplining opportunities abound.
Even within and just beyond the city limits of KL and Penang, you'll find plenty of parks and green spaces. Whether that "easy to access nature" is the network of running and walking trails around KL city center or on the outskirts of KL in Desa Park City just outside of KL or in Penang National Park, just a public bus ride from Penang city, if greenery and the outdoors is a part of your lifestyle, you'll find it all very accessible in Malaysia.
The most flavorful and diverse food options in Asia, and still cheap: Malay, Chinese, Indian, Arab, Thai, Japanese, and more!
Thanks to places like the food street Jalan Alor in Kuala Lumpur and the Hutong Food Court in the basement of Lot 10 Mall (also in KL), Malaysia delivers heavily in the food category, with amazingly delicious, even gourmet-level food for insanely cheap.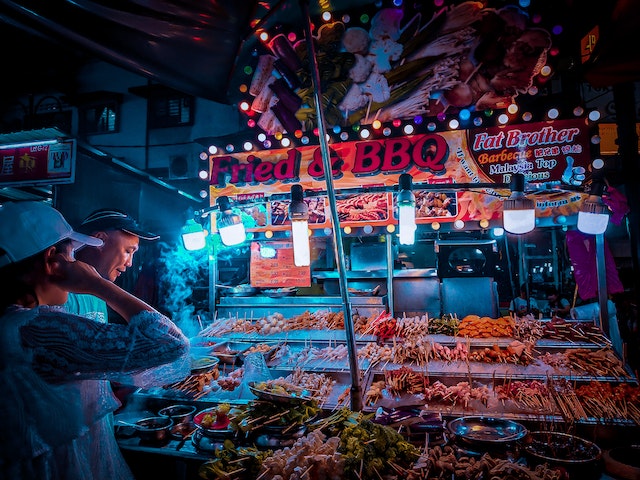 Of the 55+ countries I've traveled to, Malaysia is the only country where a traveler can access restaurants with authentic cuisine from every major Asian cuisine type – Chinese, Japanese, Thai, Indian, and more – at a reasonable price. The average meal in Malaysia costs between 10 and 20 Malaysian Ringgit (~$2.40 USD to $4.80 USD) and the average upscale meal I tried cost between 20 and 30 Malaysian Ringgit ($4.80 USD to $7.20 USD).
Malaysia as a country is very multicultural, and Malaysia just so happens to be a country of foodies, so if you enjoy international cuisine and Asian cuisine (North Asian and South Asian) Malaysia will be a foodie paradise for you, enjoyable on a very tiny budget.
Great Infrastructure: Internet, public transport, and accommodation standards are some of the best in Southeast Asia
In terms of infrastructure quality, Malaysia would only be beaten by Singapore in Southeast Asia, and without a doubt has the best internet connectivity, public transportation, and accommodation standards of all of the "cheaper" Southeast Asian countries
Excellent public transport: Metro, roads, rail, flights, and long-haul buses make getting around in daily life and seamless adventures cheap, easy, and comfortable. The Kuala Lumpur unlimited public transport pass is only 50 Ringgit (~$11.80) per month)
Fast internet: A SIM card with unlimited data and calls will cost roughly 35 Ringgit (~$820)
Easy Travel Hub for All of Asia: The airline hub for SE Asia in KL makes it easy and cheap to access anywhere in Asia
Kuala Lumpur is the home of major Southeast Asian airline Air Asia, and Kuala Lumpur is Air Asia's hub airport with direct flights to 108 destinations in 34 countries, and virtually every country in Asia. This means, in your free time, you can simply fly to Southeast Asia's major destinations – Angkor Wat, Bangkok, Bagan, Myanmar, Hanoi, and the Vietnamese highlands – on a weekend.
Kuala Lumpur makes an exceptionally good option for nomads to base between travels thanks to the extremely affordable price of flights between Kuala Lumpur and everywhere else in Asia nomads want to visit in their free time
Average Prices for flights from Kuala Lumpur
Kuala Lumpur 🡪 Bangkok = $51 **
Kuala Lumpur 🡪 Bali = $59 **
Kuala Lumpur 🡪 Ho Chi Minh City Vietnam = $42**
Kuala Lumpur 🡪 Siem Reap, Cambodia (Angkor Wat) = $57 **
Kuala Lumpur 🡪 Osaka & Tokyo, Japan = $198**
Kuala Lumpur 🡪 Colombo, Sri Lanka = $117 **
Kuala Lumpur 🡪 Hong Kong = $137 **
Kuala Lumpur 🡪 Taipei = $138 **
Kuala Lumpur 🡪 Puerto Princessa, Philippines = $130**
But the beauty of exploration from Kuala Lumpur isn't just beyond Malaysia. The cheap cost of flights makes it easy to explore some amazing beaches, jungles, wildlife preserves, and hipster chic yet secret nomad hubs throughout Malaysia
Average prices for domestic flights from Kuala Lumpur
Kuala Lumpur 🡪 Penang = $19 **
Kuala Lumpur 🡪 Singapore = $15 **
Kuala Lumpur 🡪 Kucing = $25 **
Kuala Lumpur 🡪 Kota Kinabalu = $51**
Easy Visa Situation: 10 years, 1 year, and 90 Days
I'll share in-depth information on the Malaysian visa options later, but rest assured that Malaysia offers some of the simplest and cheapest visa options available for foreigners to stay for a long period.
The three main Malaysian Visa options to be aware of are:
I have researched hundreds of visa options for ex-pats and digital nomads when compiling this list of over 50 visas for the remote worker, digital nomads, and ex-pats and the Malaysian De Rantau Digital Nomad Pass (the Malaysian Digital Nomad visa) and 90 free visas on arrival are of the 2 cheapest and easiest to get in Asia for a long stay.
Click here to jump to more information on your visa options for Malaysia
Excellent, Affordable Private Healthcare System
For nomads abroad longer than a year, and for aging retirees, healthcare is an absolutely important factor to consider in a long-term home. Whether you're planning to take into account those annual checkups after 30, potential emergency care, or need to consider major surgeries – like heart surgery or hip surgery – Malaysia is, again, an excellent option and world-class via its private healthcare industry.
Malaysia's government actively and extensively invests in biomedical and healthcare-related research, in both universities and private companies, thus increasing the quality of medical care throughout the country and subsidizing the cost of private care. As a result, Malaysia's private healthcare industry operates to Western standards and costs a fraction of what private medical care costs in both Europe and North America.
Malaysia's private healthcare quality is high enough that it is an excellent alternative to the medical tourism that takes place in Thailand.
Example Healthcare Prices in Malaysia:
Prescription costs: ~1/3 of the price in the US
First-time doctors visits: $15 to $65
Follow-up visits: $10 to $20
Overnight stay in a hospital: ~$200 per night
Extremely safe, for travelers in general and solo female travelers
Finally, safety rounds out why Malaysia is a near-perfect option for a retirement home, second home, or nomad base.
Malaysia regularly ranks safer than the US, UK, and many other western countries, ranking 18th safest country in the world in 2022 (UK at 34 and USA at 129)
When it comes to safety as a foreigner, Malaysia is about as safe as you can get. Petty crime and violent crime are both very low in Malaysia, for locals and foreigners, and female solo travelers can feel comfortable about traveling here alone – just be sure to use common sense.
High Quality of Life: Fun, food, affordability, and good infrastructure add up to a very comfortable life
I was chatting with friendly and fellow nomad Aisha a half Malaysian friend of mine (that's 100% awesome), and fellow digital nomad who's lived in Europe and New Zealand and traveled to many other places, and I asked very clearly what her opinion of living in Malaysia was. Her very direct answer was that no matter how times she leaves Malaysia she knows she'll come back because of how enjoyable and comfortable it is to live in Malaysia. She added that she knows when it's time to retire, Malaysia will be where she retires (or at least one of the two bases for her retirement – in true nomad form).
Everything about Malaysia – the reliability of cleanliness of the public transportation, the great connectivity, the wealth of food options, the beauty accessible a train ride or plane away, and the security blanket of fantastic healthcare available at an affordable price – adds up to a place that makes it easy to live a comfortable, satisfying, and productive life
(Click here to return to the Table of Contents)

The Best Places in Malaysia for Nomads and Expats: Peninsular Malaysia, in Kuala Lumpur or Penang
The two main reasons Malaysia makes such an amazing second home are 1) the quality of life and level of comfort and 2) the variety – of foods, styles of life, cultures, and more. The first element, high quality of life, is available almost everywhere in Asia, the style of life you live and what's available varies best on where you are in Malaysia. For newcomers, the clear best places in Malaysia for ex-pats and nomads are Kuala Lumpur and George Town (Penang Island) in Peninsular Malaysia
Kuala Lumpur: Capital, Economic Center, and Affordable Cosmopolitan Big City
For newcomers to Malaysia, Kuala Lumpur, fondly referred to as "KL," is the first stop in Malaysia via an international flight, and an essential destination to spend some time – as KL is an excellent option for a second home.
With a ~$1,700 USD monthly budget, a single nomad could live comfortably and productively in this cosmopolitan destination and partly why Kuala Lumpur was rated the 4 destination option for ex-pats in 2021 by Internations.org.
This city of 8.5 million people has everything you could ask for in a big city, with luxury high rises and swanky high-rise condos for rent monthly, numerous luxury malls and shopping centres, excellent and clean sidewalks for walking around town, plenty of well-manicured parks, greenspaces, and trails, and arguably the best public transportation system – metro, rail, and buses – in Southeast Asia, on par with Singapore's, and blazing fast internet.
Outside of infrastructure and the basics, KL's Malaysian ethnic makeup, including ethnic Malaysians, a large Malaysian Chinese population, a large Malaysian Indian population, some Arabs, and plenty of Southeast Asian immigrants turned locals, makes a diverse, deep, and captivating food scene, making eating the nightlife activity of choice.
Malaysian locals are, even in the big city of KL, kind, polite, and welcoming. English is widely spoken and most Malaysians are happy to speak with you in English. I speak a bit of "Bahasa Malaysia" from studying and rarely have a chance to say anything, as most Malaysians speak English first.
As a starting point for exploring Malaysia, and for ex-pats and nomads craving a clean, functioning big city at SE Asian budget prices, consider KL.
Click here to jump to everything you need to know to move to Kuala Lumpur
George Town aka Penang City on Penang Island: The 1 ex-pat destination in Asia, and "tropical, colonial alternative" to KL
George Town, referred to by locals as "Penang City," is a beautiful UNESCO World Heritage city and island that has experienced five centuries of mixing cultures – with Portuguese, British, and Dutch colonialists – to the Chinese and Indian immigrants to make it the ex-pat paradise it is today.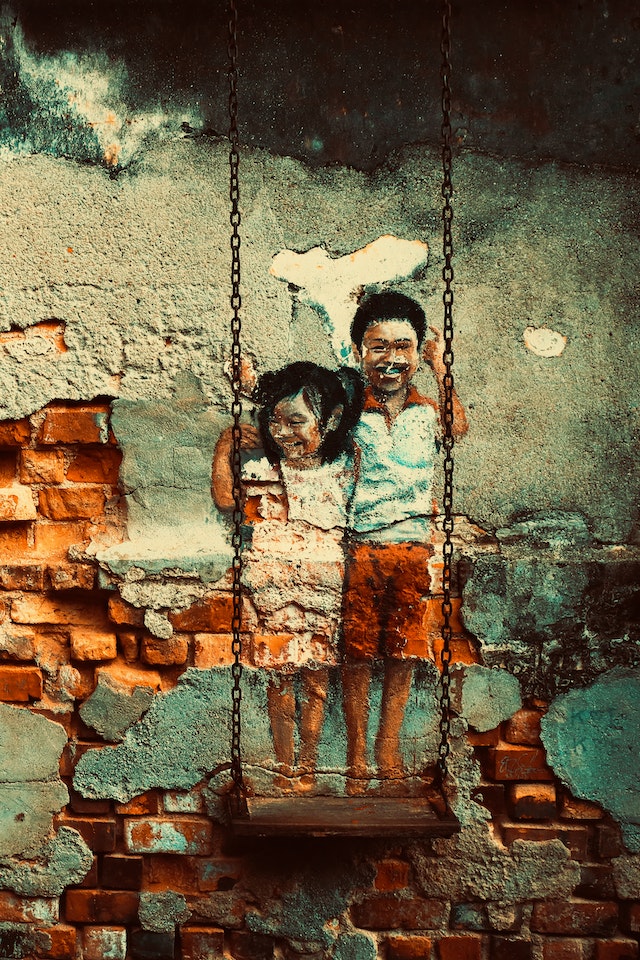 Cafes, art galleries, and world-class restaurants dot the island that is encircled by, and a short boat ride from, white sands beaches, epic sailing, and SCUBA diving and snorkeling adventures.
Whereas Kuala Lumpur was selected as the 1 destination for ex-pats, and Malaysia consistently ranks in the top 5 countries in the world for ex-pats, Penang is the 1 secret "sweet spot." But that secret is out among ex-pats already in Malaysia. If you crave all of the comfort and convenience of Kuala Lumpur but with more of a tropical island feel, consider testing Penang out as your new home
Click here to jump to everything you need to know to move to Penang
Other Great Places to Live in Malaysia
Though most ex-pats will settle for the posh big city life in Kuala Lumpur or the best of island life in the ex-pat haven of Penang, Malaysia offers many many other amazing options. If you would like to make a temporary home in a place that feels a little more uniquely Malaysian, has more nature, or is simply a different (yet just as satisfying) city, consider these options.
Top Options In Malaysia for Nomads and Expats
Melaka (also Malacca): A UNESCO heritage site and melting pot that heavily blends Malay, Indian, and European cultural notes into the city, cuisine, and lifestyle as well as rich history and historical sites
Kuching: Relaxed, tropical, and charming town In east Malaysia on the island of Borneo, sharing a landmass with Brunei and Kalimantan, Indonesia
Kota Kinabalu: In East Malaysia/Borneo, this city delivers comfortable living and island vibes, surrounded by nature
Other Livable Cities in Malaysia
Johor and Johor Bahru: A big and work-oriented city and capital of Johor state, that delivers the benefits of Kuala Lumpur, while being a 25-minute bus commute to Singapore
Short-Term Options: Essential for a visit, not the best for living long term
Langkawi: A tourist island and tax-free haven a 50-minute flight, or 3-hour ferry ride, from Penang
Ipoh: A small town that most young Malaysians leave to go to Penang or KL, but may be a comfy rest stop if you're aiming to get off the beaten path. Less of a home, and more of a weekend trip, or relaxed, disconnected week
Now that you know what's so great about Malaysia, let's figure out if Malaysia is right for you.
(Click here to return to the Table of Contents)

Who Malaysia is best for as a second home: Early Retirees, nomads, and slow travelers that need focused work periods
Malaysia is a gem, but it is a unique gem among the cluster of Southeast Asian nations. Whereas many destinations – in Bali, Thailand, the Philippines, and Vietnam – have ample tourist infrastructure built around "get drunk and party," that is not the case in Malaysia's hot spots. Living in Malaysia comes with a high level of comfort, a different pace of life, and many different things to appreciate.
If you appreciate food, the outdoors and nature, and the little luxuries of big, western cities, you will enjoy life in Malaysia.
I specifically recommend Malaysia for these three groups
Digital nomads looking for a mellow base with good infrastructure for focused work
Slow travelers aiming to relax in the city while exploring and trekking jungles and overdosing on street food
Traditional retirees looking for island life and high-quality healthcare
Early retirees and "FIRE lifestyle" types (FIRE = Financial Independent Retire Early)
Who Moving to Malaysia is not best for
However – to be blunt – if a significant portion of your life and happiness hinges on drinking and partying, you will find Malaysia lacking, and should opt for specific spots in Thailand, Vietnam, or Bali instead. Additionally, if you're a heavy drug user, Malaysia is not the best place for you. This doesn't mean that Malaysia lacks social places to have a beer. KL has plenty of nightlife spots, and cafes that stay open to the early AM, the Perhentian islands have plenty of beach bars that live the full island life, and Kota Kinabalu is known for being seductively social with bars, cafes, and lounges. Malaysia is simply a place of moderation as opposed to extremes. If you take your work, exploration, and free time drinking in moderation, you'll likely enjoy Malaysia more than you expect.
So, knowing what you know now, you see Malaysia as a great potential base for you. Fantastic! What do you do now?
(Click here to return to the Table of Contents)

Malaysia Quick Facts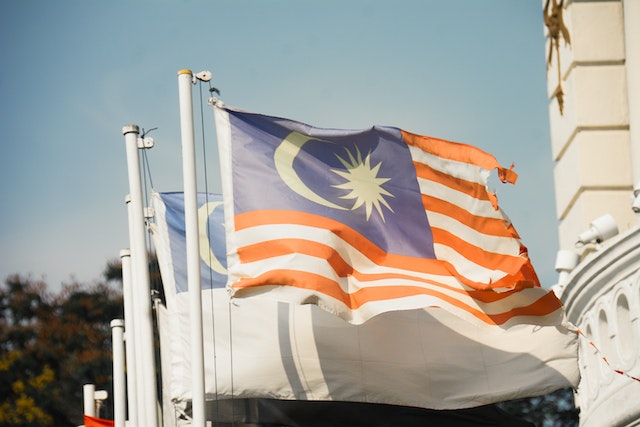 Population: 32,652,083
Capital City: Kuala Lumpur
Time Zone: GMT +8
Official Language: Bahasa Malaysia though English is known and politely spoken by most
Secondary languages: The ethnic Chinese Malaysian population commonly speaks Cantonese and the ethnic Indian Malaysian population commonly speaks Tamil or Hindi
Main religion: Islam
Religious Makeup

61.5% Islam (official)
19.2% Buddhism
9.2% Christianity
6.3% Hinduism

Ethnic Makeup

61.8% Malay
21.4% Chinese
6.4% Indian
0.9% Others

Biggest Cities of interest, and population size

Kuala Lumpur (Center) 1,982,112
Johor Bahru 858,118
George Town (Penang City) 794,313
Ipoh 759,952
Kota Kinabalu 500,425
Kuching 349,147
(Source: Wikipedia)
ESSENTIAL MALAYSIA STATS FOR POTENTIAL EX-PATS AND NOMADS
Penang is the 12th popular destination in the world among nomads, and Kuala Lumpur is the 14th most popular destination among digital nomads according to Nomad List
Kuala Lumpur ranked 4th best city for expats in 2021 according to an Internations survey of 4,000 expats
Cost of living: $1200 to $1750 per month for a single nomad
Kuala Lumpur Cost of Living (Biggest City): $1,750
Penang Cost of Living (Expat hub): $1,050 per month
Average internet speed: 12 Mbps
(Click here to return to the Table of Contents)

More Pros| Cons of Moving to and Living In Malaysia
Pros
Kuala Lumpur ranked as the 1 city for ex-pats in the world in 2022 (Source: Preply Research)
Kuala Lumpur ranks 13 and Penang is 14 best city in the world for digital nomads (Source: https://nomadlist.com/)
Low Cost of Living on housing, food, fuel, and transportation – with only alcohol being somewhat pricey with a monthly cost of living ranging from $1,050 to $1,800
Foreigners can own real estate outright: Malaysia is only one of two countries in Asia where you can purchase property freehold as a foreigner
Great, warm weather: Either warm and humid, or warm and dry all year round between 80F and 95F. No matter the time of year, somewhere in Malaysia will be in a warm and dry period.
Affordable, High-Quality Healthcare: Amazing, and cheap, private healthcare practiced by doctors commonly educated, trained, and experienced at notable, high-quality western universities and hospitals, and hefty investment in healthcare research by the Malaysian government. The Malaysian medical systems, public and private, adhere to western medical standards. An excellent private healthcare system with no waits, with your average "check-up" hospital visit running $50, even if with a specialist. Other care is 1/3 the price of US private healthcare or cheaper while maintaining a western standard of care
Culturally and ethnically diverse: One of the most culturally and ethnically diverse places in the world – Malays, Chinese, and Indians, of Muslim, Christian, Buddhist, and Hindu backgrounds comprise a country with a long history with and influence from the Portuguese, Dutch, and British – adding up to a pleasing melting pot
Delicious food from across Asia, for cheap: Food – Malaysia is the only place in Asia where you can experience EVERY major ethnic Asian cuisine – Malay, Chinese, Thai, Vietnamese, Japanese, Indian – authentically in place, street, food court, or neighborhood, at prices equal to ~$4 for most dishes at high quality
Cheap flights from KL to the rest of Asia: Nearby destinations of Singapore, Thailand, Vietnam, Cambodia, Laos, Bali, Japan, Taiwan, the Philippines, and more, with flight prices ranging from ($50) to ($130) making them perfect for weekend getaways
Friendly, polite locals that speak English: Malays are some of the friendliest people by nature that you'll ever meet, and (nearly) everyone speaks English and is happy to speak it with you
Fast, cheap internet and connectivity
Easy visa situation: 90 days free on arrival for most nationalities, 12-month digital nomad visa, and 10-year long stay visa in the works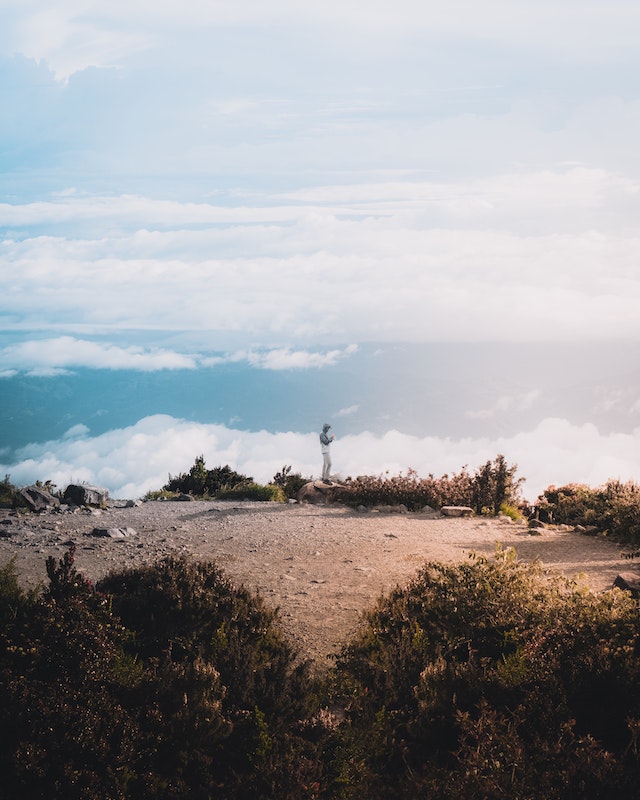 Cons and disadvantages of living in Malaysia
Alcohol and tobacco cost much more than in the west
As a Muslim country, Malaysia is notably more conservative than neighboring destinations Thailand and Bali
LGBT visitors may have difficulties in dating and sexual expression
Public displays of affection, beyond hand-holding, are generally discouraged and in some regions could land you in jail (not as much the case in Kuala Lumpur and Penang though)
(Click here to return to the Table of Contents)

Essential Things to Know and Culture Shock Points to Be Aware of Before Moving to Malaysia
Though Malaysia will absolutely be a paradise for most, it's worthwhile to understand the country, its culture, and a few other essentials before entering the country, to avoid culture shock. Mind you, Malaysia is such a modern, welcoming country, you'll feel comfortably at home quickly, and knowing these points will speed up the process
Malaysia is a Muslim country with a fairly conservative population
Though Malaysia is a religiously and ethnically diverse country, it is a Muslim country that is accepting but leans towards conservative. As such, do be respectful, observe, and adapt. Women will not be expected to wear hijabs and society in Kuala Lumpur and Penang will be more accepting, however, be mindful of how much skin you have showing, and wear.
Again – public displays of affection, beyond hand-holding, are generally discouraged and in some regions could land you in jail (not as much the case in Kuala Lumpur and Penang though)
LGBT Travelers, research the situation before arriving and beware
The LGBT community has faced significant challenges with "sodomy" still listed as and enforced as a crime. In 2015 the Human Rights Watch still listed Malaysia as "Discrimination against lesbian, gay, bisexual, and transgender (LGBT) people is pervasive in Malaysia."
LGBT travelers should beware that there will be dating and personal expression obstacles in Malaysia
More Info: Wikipedia page on LGBT rights in Malaysia
Private and International Schools (and Tuition) will be necessary for nomad families that may return to the US or Europe
For expat families with school-aged children, families will want to enroll their children in private school or an international school to ensure the student's studies will allow them to transition back to home country education programs (in the US or Europe) at will.
Malaysia is far from the best place in Southeast Asia for drinking and partying
With the conservative leanings of most of the population and the high price of alcohol, generally double the price it would be at home in the US or Europe, partying, especially partying hard, is less common in Malaysia than in neighboring countries. If you are looking for cheap party nights that go long past midnight, you will be hard-pressed to find them in Malaysia
Carrying or use of illicit drugs is a 100% no-go in Malaysia, strictly prohibited, and will likely result in the death penalty
Malaysia has a mandatory death penalty for convicted drug traffickers, and anyone with 15 grams (1/2 ounce) of heroin or 200 grams (seven ounces) of marijuana or more is immediately presumed to be a drug trafficker.
If you will likely engage in drug use, do not make Malaysia your home.
Set up 2 travel-friendly bank accounts and credit cards from your home country
Getting a bank account in Malaysia is difficult and requires a residency permit, and getting approved for credit cards and loans is even harder. Avoid this hassle by ensuring the right financial instruments – bank accounts, debit cards, credit cards, and online access to all – are set up completely before departing your home country.
From experience, I highly recommend:
Renew your passport if possible – for more "clean pages" to allow exploring nearby Asia
If you can renew your passport before moving to Malaysia, do it. With 180+ destinations just a few hours away in Southeast Asia from Kuala Lumpur International Airport, potential cheap and easy weekend trips can fill your passport quickly – or a full passport can prevent travels
Don't plan on getting a job in Malaysia due to 1) the headache and 2) the wages
Malaysia is a dream destination, filled with lots of opportunities for happiness, but worthwhile job opportunities will not be among them. If you are lucky enough to get a job in Malaysia, you will likely make a local wage, which will be much lower than a western job, eliminating the 1 reason for living in Malaysia – affordability, and geoarbitrage, which involves taking advantage of earning the average income for one country (like the US) while working remotely and living in a lower cost country.
Instead, either save enough to cover your entire stay in Malaysia and bridge into your next plan or build yourself a remote work-friendly, digital nomad job to pay the bills with a US standard wage while living the dream in Malaysia.
Bring copies of essential personal documents, to facilitate applying for other visas, local documents, and banks accounts
Essential supporting documents like your passport, most recent passport photo, employment contract, driver's license, and many other essential personal documents will be required if you decide to apply for a lengthier visa. Do yourself a favor a bring those with you from the start.
Health insurance or travel insurance with health insurance is a must!
The most expensive experiences unlucky travelers have, which usually leave aspiring nomads and ex-pats reluctantly headed back to their home country to restart fresh, are accidents that require unexpected medical treatment while not maintaining insurance. You will need insurance coverage when applying for most visas anyways so do yourself a favor and protect the money in your pocket, and stay safe, by popping for travel insurance now before the adventures (and risks) begin.
The two travel insurance coverages that I use interchangeably are:
(Click here to return to the Table of Contents)

Malaysia Cost of Living
One of the main reasons to move to Malaysia is the extremely affordable cost of living for a comparable quality of life – food, home, and amenities – as to what one would have back home in the US or UK. Kuala Lumpur is a developed, cosmopolitan city that, though dwarfed in size, matches or exceeds the quality of life in most parts of Los Angeles, New York City, and London.
Cost of living for a nomad in Kuala Lumpur: $1,740 per month
Cost of living for a nomad in Penang: $1,050 per month
As these numbers are estimated using the budget of an average nomad, which can be quite frugal, you can expect to live a luxurious life in Malaysia for $2,500 per month.
General Cost of Living in Malaysia: 1/3 the price of living in the US or the UK
For a foreign nomad, the average monthly cost of living in Kuala Lumpur is $1,740 per month, compared to the average monthly cost of living in Los Angeles at $5,021, and the average cost of living in London is $5,131. That means life in Kuala Lumpur is 65% cheaper than life in comparable cities around the world. (Data Source: Nomad List)
The bottom line – Kuala Lumpur delivers the experience of comparable cities, at 35% of the price!
The cost of living in Malaysia on average is 32.5% of the cost of living in the US
The cost of living for 1 person is $1,059 in Malaysia vs. $3,265 per month in the US (Source: Expatistan)
The cost of living in Malaysia on average is 35% of the cost of living in the US
The cost of living for 1 person is $1,059 in Malaysia vs. $3,027 per month in the UK (Source: Expatistan)
The cost of living in Kuala Lumpur is even 33% cheaper than in Bangkok
Thanks to this low cost of living, most established remote workers and digital nomads, transitioning to Malaysia will actually improve their quality of life while leaving more disposable income to either save, invest, or use towards travel to more expensive destinations nearby – such as Japan, Hong Kong, and Australia.
The Little Details for Cost of Living in Malaysia
Housing
Renting an average serviced apartment in a good Kuala Lumpur Neighborhood: MYR1,000–MYR1,500 (USD230–USD345)
Renting a luxury condo in Kuala Lumpur or Penang: $900 per month
Purchasing a home:

Malaysia average home price: 500,000 MYR (~$115,000 USD) (~$150 per square foot)
Kuala Lumpur average home price: 800,000 MYR ($185,000 USD) (~$220 per square foot)
Food
Eating out consistently: 1,800 Ringgit a month ($433 USD)

Note: This includes eating at higher-end food stalls, shopping mall food courts, etc. around Kuala Lumpur
Common Expenses
One-bedroom apartment (studio) costs KL: 1,200 Ringgit ($285 USD) monthly
Cup of coffee: 6 – 12 Ringgit ($1.40 – $2.80)
Breakfast: 10 – 20 Ringgit ($2.35 – $4.70)
Dinner: 15 – 30 Ringgit ($3.50 – $7.00)
Metro ride: 2 – 4 Ringgit ($.50 – $1)
Sim card and unlimited internet: 35 Ringgit per month ($8.22)
Sources and Resources for Malaysia's Cost of Living
These notes on prices and cost of living came from saving lots of receipts, researching the housing market, and staring at a lot of menus in Malaysia. However, I highly recommend browsing the following frequently updated resources for detailed Malaysia cost of living information:
(Click here to return to the Table of Contents)

Best Places to Live in Malaysia
Deciding where to live in Malaysia may be the most enjoyable and difficult part of moving to Malaysia. Whether you prefer the convenience and structure of a high-rise-laden world-class city, the European architecture of a former port city, or laid-back life conveniently close to accessible nature, Malaysia has something for you.
The best places to live in Malaysia, for nomads, ex-pats, and retirees, can be boiled down to these seven potential homes:
(Where, why, cost of living, major draws, downsides)
Kuala Lumpur
Kuala Lumpur is the capital of Malaysia and the home of many ex-pats in Malaysia. Malaysia's capital and financial center and largest city, and arguably most developed city, in the country, is 243km2 and 1.8 million residents, but in actuality, the great Kuala Lumpur area spreads much further with a population of 8 million of 11 districts and countless neighborhoods! This goes to show you how big this potential home city is.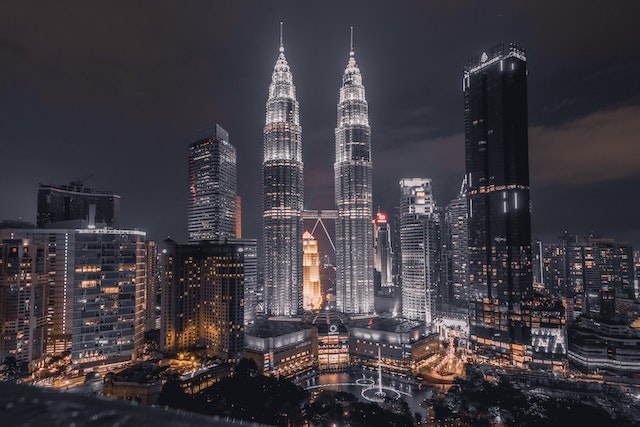 From my experience, every square inch of this vast city hides a pleasing view, experience, or taste, meaning that ex-pats who call Kuala Lumpur home can spend months or years exploring and barely scratch the surface.
Kuala Lumpur has the highest concentration of ex-pats in Malaysia, and as such has many social opportunities, and more amenities suiting foreigners and non-Muslims – think bars and micro-breweries, as well as sports clubs for sports uncommon for the average Malay.
Kuala Lumpur is the country's most expensive city in Malaysia with a ~$1750 per month average budget for nomads but delivers uncommon luxuries in Southeast Asia – like symphonies, frequent art galleries, manicured greenspaces, and galas.
Kuala Lumpur International Airport (aka "KLIA"), a 45-minute rapid train ride from Kuala Lumpur city center, has direct flights to 180 destinations in 34 countries and all of the major cities throughout Asia, making an easy and cheap weekend flight possible to virtually any country in Asia.
All in all, for anyone craving the comforts of metropolitan big city life on a fraction of the budget it would require in the west, moving to Kuala Lumpur is a fantastic option.
Best Neighborhoods to Consider for a First Visit to KL
Pure Luxury: KLCC, though it lacks local food options, and traffic gets hectic at times
Nightlife: Bukit Bintang
Hipster and Up & Coming: Bangsar
For Families and Outdoor Access: Desa Parkcity, Mont Kiara
Other Popular Neighborhoods for Expats:
Mont Kiara. Good Korean restaurants, Japanese restaurants, and upscale bars
Damansara & TTDI: Home to many famous restaurants and high-end bars
Additional priceless recommendations coming from Redditor "GOLDM4N_S4CHS" on Kuala Lumpur neighborhoods (given based on rail station stop) that have convenient access to shopping centers, and all of the necessary living amenities nearby:
MRT Cochrane Rail Stop— MRT station connected to Sunway Velocity mall, IKEA, MyTown, and 2 stops from KL City Center
KL Eco City at LRT Abdullah Hukum Rail Stop — Connected to Mid Valley Megamall, has a WeWork, close to KL Sentral
MRT Taman Mutiara — Connected to 2 large shopping centers and a short drive away to Taman Connaught, and Pandan Indah neighborhoods where you can find plenty of Malaysian food choices. Perfect choice for those who wish to stay close to downtown but not in it.
MRT Surian — Near Petaling Jaya with plenty of things to do and great local places to eat. The residents are almost exclusively local and tend to speak English.
Cost of Living in Kuala Lumpur for a single nomad: $1,750
(Click here to return to the Table of Contents)
George Town (Penang City)
The island of Penang, and its capital of George Town which is referred to as Penang City by locals, is hands down the second most popular choice for ex-pats in Malaysia and is known as one of the most expat-friendly cities in Asia.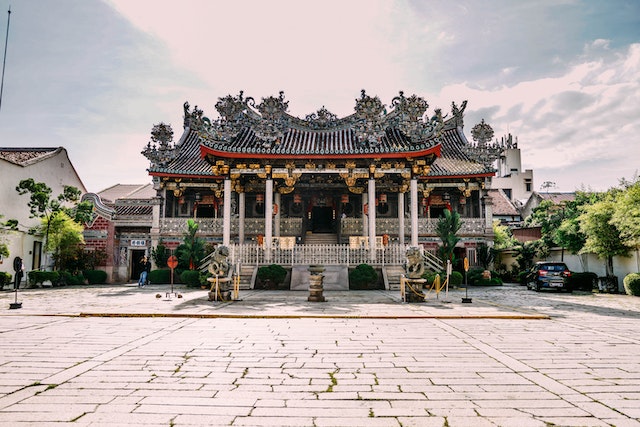 This cosmopolitan, cultured, and multicultural city benefits from the heavy western influence and immigration from other Asian nations adding up over the last five centuries, to create the current UNESCO World Heritage city that is home to beautiful architecture and streets, and countless chic cafes, award-winning restaurants, and art galleries.
Beyond the beautiful city itself, nature and island life abound, with beautiful beaches, a national park, the Penang botanical gardens, a tiny mountain range on the island, and even more islands nearby, encouraging exploration by hiking, diving, and sailing. If simple nature isn't your thing, then there are plenty of opportunities for golfing and horseback riding via the popular country clubs.
Just like Kuala Lumpur, the quality of life in Penang is high, but the cost of living is significantly lower, at roughly $1,150 per month for a single nomad, and $900 per month will get you a fully serviced luxury condo on the beach.
The local residents consist primarily of ethnic Chinese and Malay inhabitants and this adds up to friendly locals, interesting culture, and a unique food scene that rivals even Kuala Lumpur and is better than most places in Asia.
If island life with ample comfort and a touch of luxury is what you're after, Penang might be the right choice for you.
Cost of Living in George Town / Penang City for a single nomad: $1,065 per month
(Click here to return to the Table of Contents)
Kota Kinabalu
Kota Kinabalu is a hidden gem of a city, tucked on the coast of East Malaysia/Borneo. Almost unanimously, nomads that pass through this "island vibes" city love it because of the high quality of life and comfort, while still being small, close to lots of nature and adventures, being close to an airport with cheap flights throughout Malaysia – and to KL for flights through the rest of Asia.
Plenty of cafes for daytime and working, and plenty of lounges and bars added up to a place that was easy to work, play, and relax.
Other Traits of "KK"
English is easy to come by
Walkable
Plenty of hiking, snorkeling, and diving nearby
15-minute flight to Saba (Semporna) for world-class diving
Hub for AirAsia delivering 150+ non-stop flights from KK to destinations throughout Asia
Attractions
Tunku Abdul Rahman marine reserve
Evening night market with freshly caught fish, grilled on site
Hiking nearby Mount Kinabalu
Poring hot springs
Jungle treks and overnight jungle camping
Orangutan preserve in Sepilok (15-minute flight from KK)
Cost of Living in Kota Kinabalu for a single nomad: $1,784
(Click here to return to the Table of Contents)
Johor Bahru
Johor and Johor Bahru ("New Johor") make up the metropolitan area at the southern tip of Malaysia, closest to Singapore. Johor is commonly dubbed a "working city" as most people's lives and concerns revolve around exactly that.
Johor is a straightforward, livable city with a cost of living comparable to Kuala Lumpur. However, Johor has the added plus of being a 45-minute drive (or a 30-minute public transport commute) to Singapore, placing all of the luxuries and amenities of Singapore at your fingertips for "day use."
Cost of Living in Johor for a single nomad: $1,341 per month
(Click here to return to the Table of Contents)
Langkawi: Tourist island and tax-free haven
Though nearby Penang is a much better option in terms of lifestyle and living long-term, Langkawi is centered primarily around tourism and is a great option if you want a more laid-back life on a less developed island. Additionally, visitors that stay 48 hours or longer can take advantage of the tax-duty-free status of purchased goods and alcohol is significantly cheaper here than in other parts of Malaysia due to its tax-free status.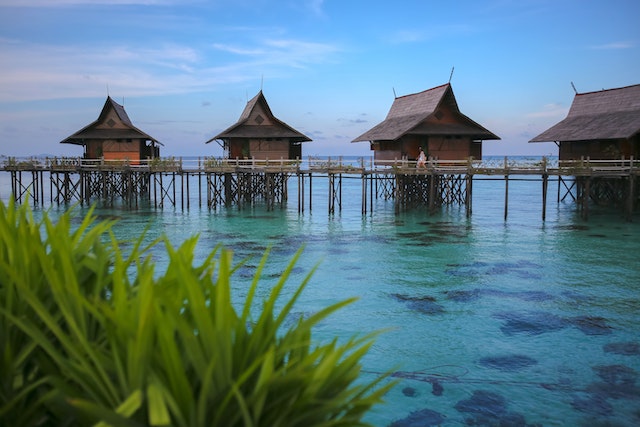 The 99 islands that make up the Langkawi archipelago have been declared a UNESCO World Heritage geopark and are fantastic places for sailing and underwater adventures.
Cost of Living in Langkawi for a single nomad: $1,920
(Click here to return to the Table of Contents)
Kuching
If a little jungle adventure with a laid-back vibe, in a city that has gone under the radar, is what you're after, consider Kuching. Kuching has been dubbed as being "the next Chiang Mai" thanks to a low-key hipster vibe that permeates the city alongside efforts by the Malaysian government to encourage digital innovation in Sarawak. A handful of coworking spaces exist in town, and a few more have plans of popping up, and free wi-fi is available on the waterfront.
Kuching is a small city in the state of Sarawak on the island of Borneo in East Malaysia that is tucked between beautiful beaches and adventure-filled rainforests. The city itself is fairly small and walkable, but the vibe and mindset make for easy leaving and productivity for digital nomads and remote workers.
English is the most commonly spoken language and though Malaysia is a Muslim country, Sarawak and Kuching are Christian with a large Buddhist presence adding to a very diverse, international feel.
For more information on Kuching, I recommend these quick reads:
Cost of Living in Kuching for a single nomad: $1,834
(Click here to return to the Table of Contents)
Malacca
A small yet very historically significant town, the town of Malacca is a weekend destination for some, but for those searching for authenticity off the beaten foreign path, Malacca could be it. 2 hours drive from both Kuala Lumpur and Malaysia, Malacca serves as another historical center in Malaysia, with architecture and old buildings that reflect centuries of history as well more than a handful of museums.
Jonkers street, the walking street that passes through China Town was once simply the main street in China town, flanked by trinket shops, but has become a full-blown, and crowded, street bazaar and the main attraction in the city. Additionally, the weekly pasar (night market) is a favorite among locals and domestic tourists alike.
Undoubtedly, the highlight of Malacca is Nyonya cuisine – a deeply unique and ethnic cuisine rooted in the heritage of Chinese immigrants combining their own cooking practices with Indo-Malay spices, foods, and cooking techniques over the last 200 years to produce dishes and a cooking style that is uniquely Malacca.
Though Malacca may not offer enough to keep most visitors entertained for a year-long stay, it is absolutely worth a weekend trip, and if quiet and cultural richness is what you're looking for in a city, Malacca may be an option for you
Other highlights of Malacca
Walkable, small-town living
2 hour's drive from KL
Remarkably clean
Plenty of Dutch colonial architecture flanks Malacca river that runs through downtown
An amazing culinary scene that comes from a mix of heavy Indian and Chinese influence, peaking in the food stalls of Malacca's Chinatown and Little India
Cost of Living in Malacca for a single nomad: $1,491
(Click here to return to the Table of Contents)
Ipoh
Small-town vibes, quirky street art, and colonial architecture make Ipoh a potential hidden gem for nomads and aspiring ex-pats aching for something a little less crowded and busy. Unofficially known as the hipster capital of Malaysia, Ipoh is quite popular with Malaysian tourists, but not known very well internationally…yet. The highlights you'll find are an authentic Malaysian experience (not overrun by international tourists) cave temples and a wealth of street food.
Cost of Living in Ipoh for a single nomad: $1,895
(Click here to return to the Table of Contents)

Visa Options: 10-year Second Home Visa, 1-year Digital Nomad Visa, and 90-day free tourist visa on arrival
In addition to Malaysia's low cost of living, comfortable lifestyle, and amazing food, Malaysia's easy and accessible visa situation puts the icing on the cake, as Malaysia's visa situation is much simpler, easier, and cheaper than Thailand's, Indonesia's (eliminating Bali), and Vietnam's.
Regardless of your budget or intentions, there is definitely a visa option that will suit you
Best Malaysia Visa Options for Nomads and Expats:
90 Visa Free Entry on Arrival: Available for most countries, free, and easy
Time: Allows a 90-day single-entry stay in Malaysia
Cost: Free
Limitations per year: No limit to the number of entries per year
Process: Available on arrival
Americans and citizens of most other countries entering Malaysia do not need a visa for stays of 90 days or less, and can simply arrive, get the stamp, and enjoy their visit. Also, because there is no limit to the number of entries per year, the simplest way to "live" in Malaysia is to stay for up to 90 days, then use the opportunity to travel to and enjoy a nearby destination resetting your 90 days, and returning to Malaysia.
If you have not lived in Malaysia longer than a month, I recommend using this option to test out Malaysia first.
Note that East Malaysia (Sabah and Sarawak, non-peninsular Malaysia) has "semi-autonomous" immigration controls and may have additional restrictions for entry. This does not mean you will require a new visa, but that you will just receive a passport stamp for processing upon entry
1 Year Malaysia Digital Nomad Visa: The De Rantau Nomad Pass
If you have tasted a bit of Malaysia and are determined to make it your home as a nomad or remote worker, and don't wish to leave every 90 days, the MDEC sponsor 1-year multiple entry visa for digital nomads, called the "De Rantau Nomad Pass" is perfect for you. For a fee of 1,000 MYR (roughly $215) you will receive a renewable one-year visa, be exempt from paying taxes on any income derived from outside of Malaysia, and will have access to a network of free coworking spaces and nomad communities throughout Malaysia.
To receive the visa, simply start the application process, submit all documents required, gain approval and pay the final fee, and pick up your 1-year visa on arrival at the airport
Click here to learn more in our full guide to the Malaysia digital nomad visa
The program, and sponsorship for the visa, are handled by a Malaysian government agency called the Malaysian Digital Economy Corporation (MDEC) which is dedicated to driving growth and innovation in Malaysia's digital economy.
You can learn more and apply for the De Rantau Nomad Pass here: https://mdec.my/derantau/foreign/
Malaysia Digital Nomad Visa Application Requirements:
Proof of $24,000 annual income

Proof of income in the form of pay slips or personal income statements

1000 MYR fee for applicant ($235 USD), and 500 MYR ($118 USD)fee for spouse and dependents
Proof of Health insurance or travel insurance with health coverage, that will be valid for the duration of your stay Resume or CV with detailed job description
Recent passport photo 40mm x 30mm with a light blue background
Clean Criminal Record proved by a statement of good conduct and an official background check
3 monthly bank statements and an annual statement from the bank to prove financial sufficiency
For remote workers employed by companies: Employment contract that has been in place for at least 3 months
For freelancers: Contracts as proof of existing relationship with a long-term client (freelancers)
Proof of Qualifying Profession
The Details:
Visa is valid for 1 year, with an optional renewal of 1 additional year
Application and visa open to all nationalities
Taxes for the De Rantau Nomad Pass (Digital Nomad Visa Malaysia)
Citizens of and residents of Malaysia are required to pay taxes on any income derived from within Malaysia – and naturally, the income of digital nomads will not fall into this category. Recipients of the Malaysia digital nomad visa will only be taxed on the income earned in Malaysia. If the income is coming from a company, client, or another source abroad, you will not be taxed on it.
Malaysia's Digital Nomad Visa Application Process:
Step 1 Visit the official application site at MDEC De Rantau Nomad Pass application portal to learn everything else you need to know (and save this site)
Step 2: Gather scanned copies of original versions of the necessary documents
Step 3: Start the online application process by visiting the MDEC De Rantau Malaysia Digital Nomad Visa application portal
Step 4: Wait for approval: Processing may take up to 4 weeks and the response will come via email
Step 5: Travel to Malaysia to pick up your visa on arrival: The email will have the documented proof you will need to travel into the country, and your visa will be presented to you upon arrival
Note: If your application switches to status "KIV" contact the De Rantau Nomad Pass program to explain the support document or corrected information you likely need to pass on.
6-Month Long-Term Social Visit Pass
The 6-month "social visit pass" is another option for those that wish to stay in Malaysia longer than 3 months, for tourism purposes. However, as the duration of each stay on this multiple-entry visa is limited, it is more worthwhile (for most travelers) to simply use the 90-day visa on arrival
Info:
10-Year MM2H Visa (My Malaysia Second Home visa)
For determined ex-pats and retirees that have fully committed to making Malaysia home, the "My Malaysia Second Home" (MM2H) visa program is perfect for you. For foreigners that meet the income and asset requirements, Malaysia offers a full 10-resident permit allowing multiple entry and will make everyday life tasks – such as opening a bank account – easier. If you meet the requirements, simply apply and make Malaysia your second home.
Malaysia's second home program requirements
Foreigners aged 50+ Need 350,000 MYR assets ($80,552 USD) and 10,000 MYR ($2,301 USD) monthly income with a 150,000 MYR ($34,522 USD) fixed deposit
Foreigners below 50 years of age need MYR 500,000 (USD 115,075) in liquid assets and MYR 10,000 (USD 2,301) monthly income with MYR 300,000 (USD 69,045) fixed deposits
There is a rumor the minimum monthly income has been increased to 40,000MYR
Sources:
General Visa Information Sources
(Click here to return to the Table of Contents)

Weather in Malaysia and What to Expect
The weather throughout Malaysia is generally, either hot and humid or hot and dry, depending on whether its monsoon season or dry season, with the monsoon season being slightly cooler than the dry season, with 80F (~27C) being the common mainland peninsula temperature year round, with higher temperatures in the south near Penang and general highs around 95F (35C) in the warm wet season.
Malaysia experiences two monsoon seasons with one primarily affecting peninsular Malaysia, and the other affecting East Malaysia on Borneo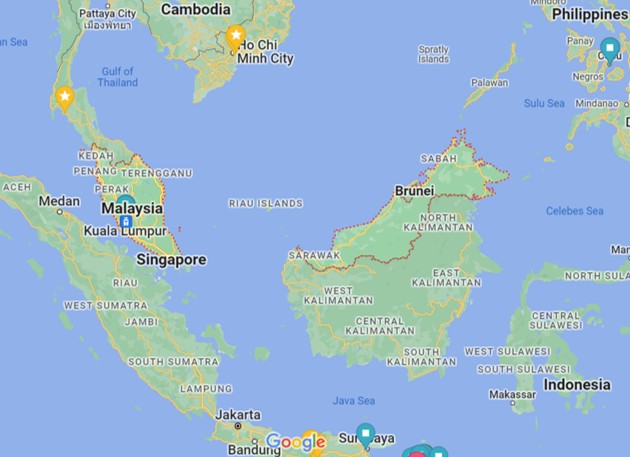 Dry Season in Most of Malaysia – Southwest Monsoon: May to September – relatively drier throughout Malaysia, except for the region of Sabah, on the north tip of East Malaysia
Wet Season in Most of Malaysia – Northeast Monsoon season: November to March – brings rains to the east coast of peninsular Malaysia and Eastern Malaysia and is the main rainy season in the country
A geographic overview of Malaysia
There are two primary regions of Malaysia – mainland Malaysia (south of and adjacent to Thailand, north of Singapore aka "Peninsular Malaysia") and across the South China Sea, East Malaysia, sharing an island landmass with Kalimantan, Indonesia, and Brunei. Each of these islands experiences one of the two 2 monsoon seasons while the other remains in the dry season
(Click here to return to the Table of Contents)

Private Health Care In Malaysia: Fees For Private Care
Private hospitals are subsidized by the Malaysian government, dramatically lowering the cost of care but maintaining a comfortable high level of quality and professionalism, as Malaysian public and private healthcare hospitals all abide by western standards of care.
Average prices for private healthcare in Malaysia
Prescription costs are 1/3 of the price in the US
First-time doctor's visits: $15 to $65
Follow-up visits: $10 to $20
Overnight stay in a hospital: ~$200
Residents of Malaysia can purchase insurance in Malaysia with monthly insurance fees averaging ~$100 and deductibles running from $75 to $100
Specialized tests: ~$100
(Click here to return to the Table of Contents)

Renting a Home in Malaysia
Renting a house in Malaysia is easy, straightforward, and likely much cheaper than you are accustomed to renting back home. However, you should be aware of two things:
Agents will likely insist on a 1-year rental agreement – which will be necessary for the cheapest apartments
You will be required to pay a security deposit (including a down payment) of roughly two months' rent
To shop for such apartments, your best options are to use the websites iProperty, PropertyGuru, Mudah, and iBilik to shop for long-term rentals. Additionally, if you are already in Malaysia and are looking for a full-year lease, ask your Malaysian friends if they know of any places for rent or if they mind browsing the internet for you (to read listings in Bahasa Malaysia (the Malaysian language), this approach will yield the cheapest yet most comfortable options. For these places, with long-term leases, plan on paying for all utilities and internet yourself.
For the more nomadic crowd that prefers staying in a single apartment for 1 to 6 months, like myself, serviced apartments will be available more easily and readily. These apartments will be pricier, but will come furnished, including utilities and internet, and will be available to rent monthly.
For monthly rentals, the Facebook marketplace as well as Facebook groups for rentals in your target city are the easiest sources for finding options at a good price – far cheaper than you'll find on Airbnb or Booking. As you meet agents to view potential places, I recommend saving their contact information, informing them of your needs, and asking them to inform you if they find anything. Having an agent find you an apartment won't be as cheap as having a Malaysian friend search for you, however, this is the second best way to find a cheap (er) monthly apartment rental on your own.
Buying property in Malaysia
Buying property in Malaysia as a foreigner is possible and straightforward as long as the purchase is above a minimum specified amount. The minimum price for freehold purchases in most states is 1 Million Malaysian Ringgit, or roughly $234,000 USD.
However beware that though purchasing real estate as a foreigner is easy, selling real estate as a foreigner is not. So, do your research and do ample research before purchasing any properties as investments or for the potential to flip.
(Click here to return to the Table of Contents)

Taxes in Malaysia for Expats
Malaysia only taxes income earned in Malaysia derived from Malaysian resources or clients. Thus, an ex-pat or nomad earning a salary from a client or company outside of Malaysia would not be liable for personal income taxes.
If the income is coming from a company, client, or another source abroad, you will not be taxed on it.
For income earned from a source in Malaysia, the following tax rates apply to the annual income:
0 to 5,000 (MYR) 0%
5,001 to 20,000 (MYR) 1%
20,001 to 35,000 (MYR) 3%
35,001 to 50,000 (MYR) 8%
50,001 to 70,000 (MYR) 14%
70,001 to 100,000 (MYR) 21%
100,001 to 250,000 (MYR) 24%
250,001 to 400,000 (MYR) 24.50%
400,001 to 600,000 (MYR) 25%
600,001 to 1,000.000 (MYR) 26%
1,000,001 to 2,000,000 (MYR) 28%
2,000,001+ (MYR) 30%
(IN USD, converted from MYR)
0 to 1,166 (USD) 0%
1,167 to 4,666 (USD) 1%
4,667 to 8,167 (USD) 3%
8,168 to 11,667 (USD) 8%
11,668 to 16,334 (USD) 14%
16,335 to 23,335 (USD) 21%
23,336 to 58,336 (USD) 24%
58,337 to 93,338 (USD) 24.50%
93,339 to 140,007 (USD) 25%
140,008 to 233,345 (USD) 26%
233,346 to 466,690 (USD) 28%
466,690+ (USD) 30%
Source: https://www.expat.hsbc.com/expat-explorer/expat-guides/malaysia/tax-in-malaysia/
(Click here to return to the Table of Contents)

Moving to Malaysia with family
Malaysia, thanks to a safe environment, strong values, and plenty of positive ways to engage and grow, is an excellent place for nomad families to live and expat children to grow.
However, families will want to pay particular attention to arranging their child's education and ensuring the plan fits their long-term path.
Schooling for your kids
If you are married to a Malaysian, public education will be free for your children, starting at age 4 for preschool, age 6 for grades 1 to 6 for primary school, and on to forms (years) 1 through 5 of secondary school.
However, most ex-pats with enough disposable income should opt for private schools or international schools for ex-pat children to ensure an international level and standard of education, as well as an English-based curriculum delivered on three terms.
Beyond the education quality, children that attend a private or international school are more likely to be able to transition to their home country's school system with minimal disruption
International School and private school Tuition fees for a primary and secondary school in Malaysia can range from 5,850 MYR ( ~$1,365 USD) to 82,000+ MYR (~$19,135 USD), with later years of education being more expensive than earlier years.
Sources: EdArabia
(Click here to return to the Table of Contents)

Opening a Bank account and Credit Card in Malaysia
Count on the experience of opening a bank account and credit card in Malaysia to be a difficult affair, like in most other Southeast Asian countries, simply due to the residency, employment, and income proof commonly required.
Before opening a bank account in Malaysia, and receiving a credit card, you will need the following documents :
Resident visa (i.e., MM2H) or pass documentation (i.e., De Rantau Nomad Pass / Malaysia Digital Nomad Visa documentation)
Work permit or MM2H documents (Malaysia Second Home Visa Program documents)
Proof of employment and income
Proof of address
Passport
Minimum deposit (set by individual banks, based on the account you apply for)
Keep in mind that some Malaysian banks do offer online bank accounts that are less restrictive – and do not require proof of employment or income – and will allow you to conduct most electronic transactions, like topping up a sim card, transferring money, or paying for utilities. However, for credit cards and things such as loans, you will need to meet the standard bank requirements.
(Click here to return to the Table of Contents)

FAQs on Moving to Malaysia
Can foreigners move to Malaysia?
Yes, foreigners can move to Malaysia, however, the length of their stay and whether or not they can work in Malaysia is dictated by the visa they arrive on.
If you wish to move to Malaysia, the essential first step is deciding the visa that fits your needs, based on the allowed length of stay, requirements for application, and whether it will allow you to work in Malaysia or whether you are capable of deriving your income from outside of Malaysia.
Is Malaysia a good place to move to?
Malaysia is an excellent destination to move to especially for nomads, slow travelers, retirees, and ex-pats. The cities of Kuala Lumpur and Penang, and Malaysia as a whole regularly rank as the best places in the world for ex-pats thanks to the low cost of living, high quality of life, an extremely safe environment, beautiful nature, and great weather year-round.
How can I move to Malaysia permanently?
To move to Malaysia permanently, your first steps should be researching and applying for a long-term visa, like the 12-month De Rantau Nomad Pass or the 10-year My Malaysia Second Home Visa. Additionally, you should establish a flow of income from outside of Malaysia, ideally via a remote job paying an average income for a western country or via other passive income streams and allowing for a luxurious life in Malaysia.
Is Malaysia a good country to live in?
Malaysia is absolutely a great place to live, thanks to great, clean public transportation and infrastructure, an amazingly delicious and complex food scene, accessible nature in and around every city, polite locals in every city eager to speak English, and countless other reasons, Malaysia is a great place to live.
When is the best time to visit Malaysia?
The best time to visit either peninsular Malaysia (where Kuala Lumpur and Penang are) or East Malaysia (on the island of Borneo) are in their respective dry seasons. May to September is the best time of year to visit peninsular Malaysia and eastern Malaysia, while November to March brings the most rain. (Click here to read more about the Malaysian seasons and when is best to go)
Is moving to Malaysia worth it?
Moving to Malaysia from the USA or a European country is definitely worth it if you are looking for a warm sunny destination with a low cost of living and western standard infrastructure and healthcare.
With the cost of living in Malaysia being on average 1/3 the price of living in the USA or Europe, the same paycheck that is meager in the US or Europe can buy a life of luxury in Malaysia
Can I move to Malaysia from the USA?
Yes, anyone from the USA can move to Malaysia, and Americans are allowed a free 90-day visa on arrival with no additional processes or paperwork and granted unlimited entries per year. Additionally, the average American salary of $54,000 per year, or $4,500 per month is nearly triple the average cost of living in Malaysia's most expensive and cosmopolitan city – Kuala Lumpur. Additionally, the average American monthly income is more than 4x the monthly cost of living in the other great ex-pat cities of Malaysia, such as Penang, Kota Kinabalu, and Kuching.
How much do you need to live comfortably in Malaysia?
To live comfortably in Kuala Lumpur, Malaysia, the average single person should budget $1,750 per month. Elsewhere in Malaysia, such as Penang, plan a cost of living of roughly $1,200 per month.
Where to meet other people, nomads, and ex-pats
Meeting other travelers and nomads
Meeting other ex-pats
SOURCES FOR THIS GUIDE
Cost of living
Immigration
Real-world accounts:
Malaysia voted 4 expat destination: https://www.internations.org/expat-insider/2021/best-and-worst-places-for-expats-40108
(Click here to return to the Table of Contents)

More Great Articles to Help You Get Abroad: