Buying a house in Bali Indonesia becomes the dream of almost anyone who is lucky enough to visit this beautiful island, and even for many who haven't…yet. As the cost of real estate around the world soars sky-high, and the global quality of life dips to new lows, the opportunity to buy a Bali villa cheap remains. At the same time, the cost of living in Bali remains amazingly affordable, and island life keeps getting better – if you know where to go in Bali and how to buy.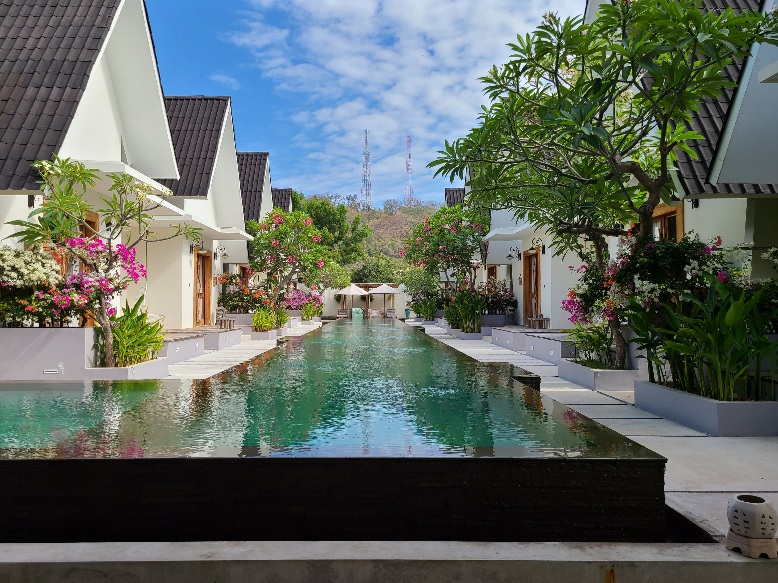 With hundreds of amazing beaches on the shores of the "Island of the Gods," thousands more a short boat ride away, and beautiful rice fields as backdrops for charming Bali villas, nature and a slow pace of life here is a given. But, with plenty of eclectic hubs and tourist villages packed with world-class restaurants and cafes, record-setting Ibiza style beach clubs, all of this amidst the beautiful culture, peace, and quite of the Balinese people – the idea of owning land and home in Bali is an excellent one, and easier than you may think.
(Click here to jump to the Table of Contents)
Understandably though, the prospect of buying a villa in Bali as a foreigner can seem intimidating at best, and impossible at worst. Trust me, as a long term traveler from the US who stopped in Bali, fell in love with the country and had to learn the hard way how to buy and build in Bali, I know exactly how hopeful, excited, and potentially scared you're feeling about potentially making Bali a home base, a second home, or just a place for an investment property you use part time.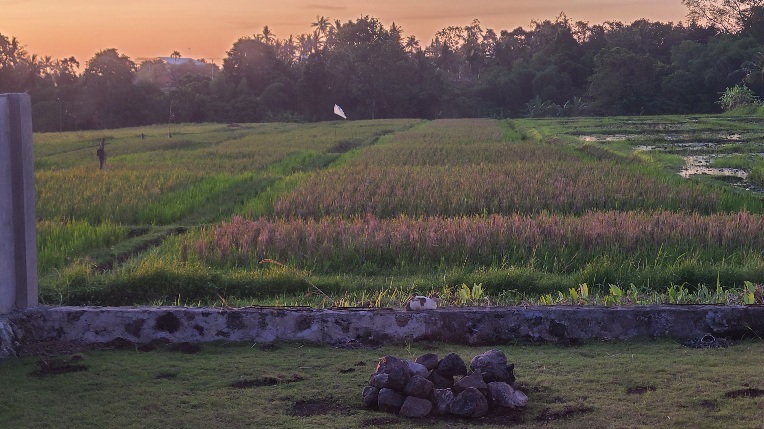 I also know (now) the best ways to buy (or build) a home in Bali, in the easiest, most affordable, and most satisfying locations and methods possible, while avoiding common mistakes along the way.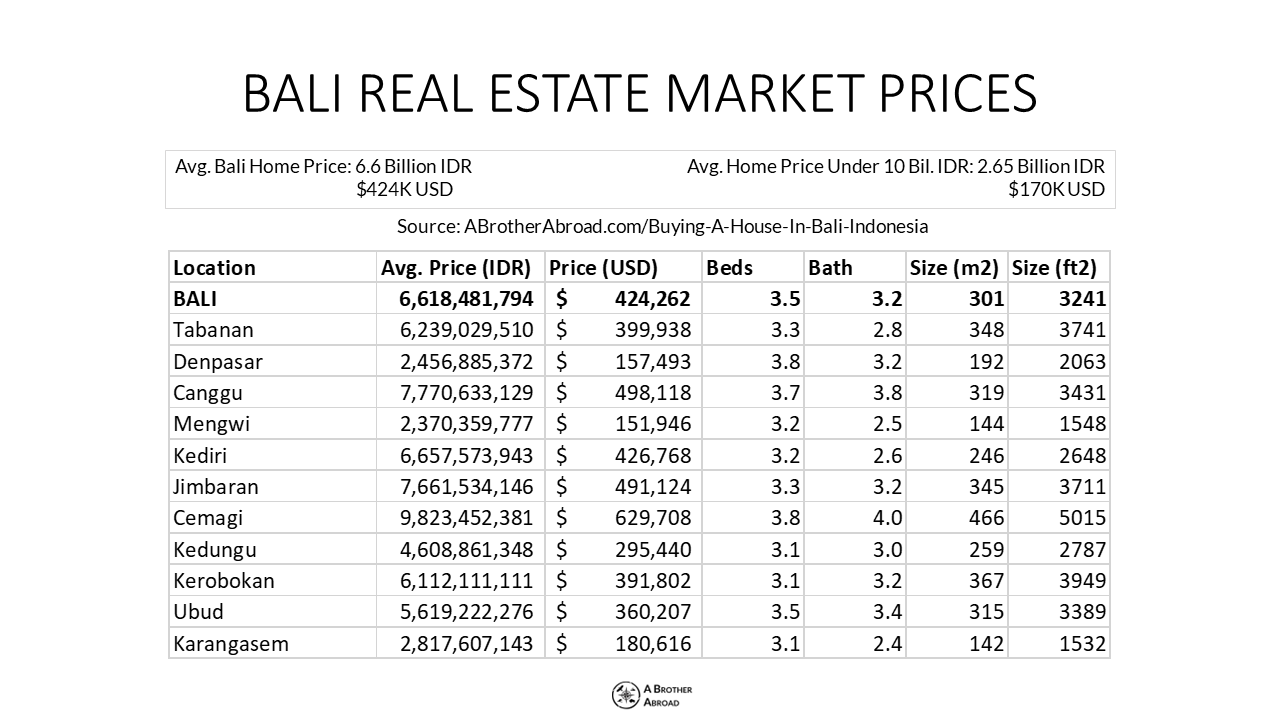 Contents of this Guide to Buying a House in Bali Indonesia
My Experience Buying in Bali: From Digital Nomad, to (Bali) Real Estate Expert, to Bali Villa Owner
The Essential Information for Buying a House in Bali, Indonesia
The Full Process for Safely Buying a Home (or Land) In Bali
Essential Bali Real Estate Market Info
Burning Questions: The Frequently Asked Questions About Buying a Home in Bali

A quick note on good legal advisement in Bali
The only legal advisor I recommend for your Bali home purchase is Michael Budgoll at Smart Advisory Solutions legal and accounting firm – you can contact Michael via Whatsapp at +6287840258332 if you have any real estate legal or tax questions.
Mike and his team helped with drafting and reviewing contracts, due diligence and checking my seller's documentation, and advising on Indonesian law (for purchase and renting for profit) as a foreigner.
If you take the safe, proper, and easy path to buying a house in Bali, you will need legal and tax advisement, and after testing 3 large firms and many lawyers, his team is the one I recommend.
This recommendation is not paid or sponsored – simply sharing a trusted advisor who does good work.
…and tell him Carlos sent you…

My Experience Buying in Bali: From Digital Nomad, to (Bali) Real Estate Expert, to Bali Villa Owner
Over the past 2 years in Bali, I've become intimately familiar with how to buy property in Bali safely and smartly before finally purchasing land and eventually designing and building my own villa in Bali.
Unfortunately, because of the language barrier and lack of transparency in the Bali Real Estate market for prices, sales, sales transaction processes, and laws, when I started my Bali land hunt, the process of finding the right information and finding out exactly how to do things correctly was extremely difficult. Over hundreds of hours of visiting land to meet Balinese owners, visiting regency government offices, and meeting with real estate developers and Indonesian building contractors, I finally found my way through the Bali real estate market and processes.
During that 2 years of discovery, trial, and error, I learned the best places to live and invest in Bali (based on real estate market conditions, quality of life, cost of living, and investment returns), the process you should follow when purchasing a home in Bali (existing, or built new for you) and the best ways to build in Bali for a satisfying home or investment property on the "island of the gods."
My journey ended with a little house that is my dream, right near a beautiful beach with bean bags and a friendly stray pup that us often at sunset…and you can have the same or better. Easily.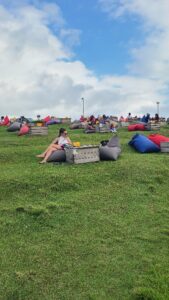 In this complete guide to buying a home in Bali, I'll share everything you need to know to find the best location in Bali for your needs, and the best way for you to buy a home in Bali, safely, legally, and in the most satisfying and least stressful way possible.
Read on to discover how you will make Bali your new home or a smart investment the safe way, soon.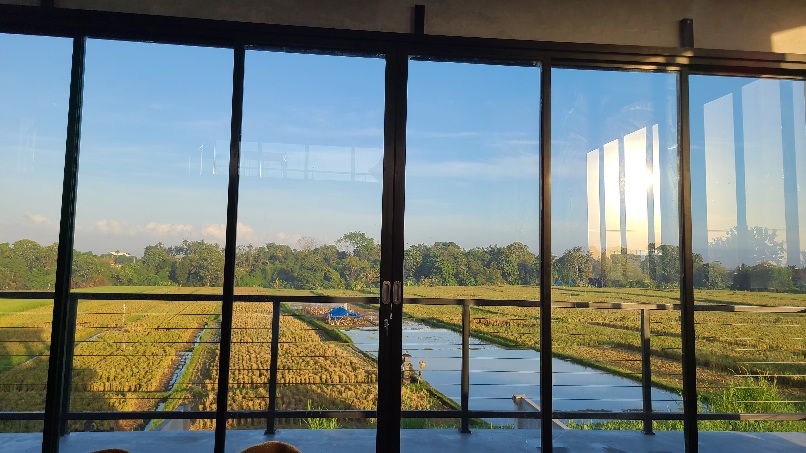 About me: Bali Home Owner and Builder, California Real Estate Agent, and Digital Nomad
Once upon a time I lived a "normal" life back in the US, for a period, working as a certified California Real Estate Agent as a well as a management consultant for a large consulting firm, assessing business opportunities and helping businesses improve their operations.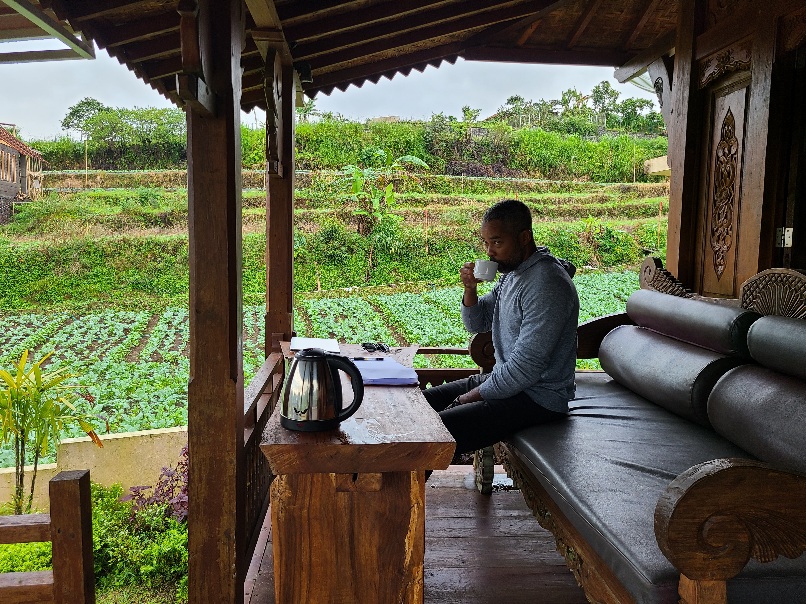 In 2017, I decided to make my own dream come true, instead of my clients' dreams, allotting 9 months to travel the world. That 9 months of backpacking the world rolled right into 2 years before I discovered Bali, and fell in love with the "Island of the Gods." For the next year Bali was my base between travels, the dream location I'd been searching for my entire life – filled with happy, smiling locals, deep culture, amazing food, beautiful views, perfect weather, and more.
From day 1 setting foot on Bali, I thought "wow, it would be amazing to buy a house in Bali."
But I never acted on it…until the pandemic hit.
At the start of the pandemic I was offered an option: take the last flight from Bali to the US, or stay in Bali for the foreseeable future, until the indefinite "end" of the pandemic.
I decide to stay in Bali.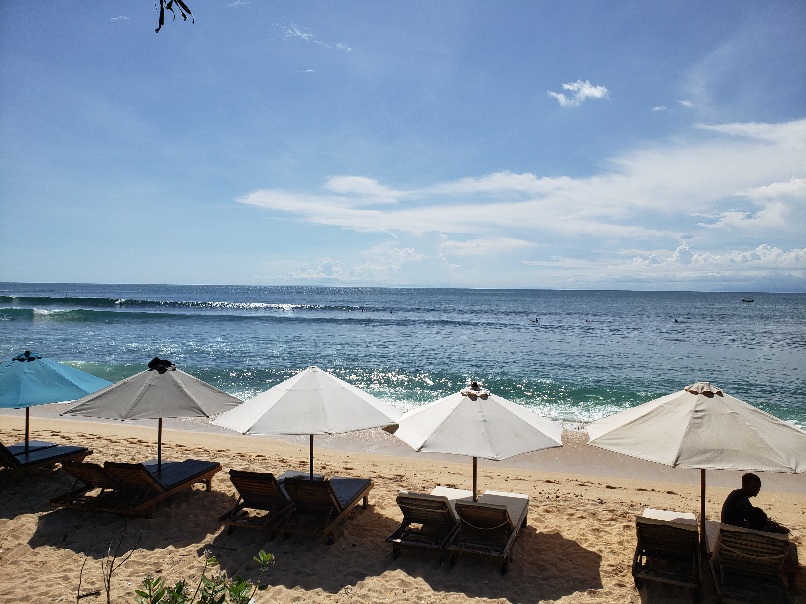 After months of living in Canggu, Uluwatu, and beyond, I was convinced that Bali was the paradise I initially thought it was.
I decided to buy a home in Bali.
For the next year, I used my experience as a real estate agent to research and understand the Bali real estate market and identify for myself, what the best locations, ownership options (leasehold vs. freehold) and building types were best for foreigners as investments and for second homes.
I personally visit land for sale, custom villas, local standard houses, luxury apartments, luxury and every other option available for sale. I spoke to every major real estate developer about custom and off plan villas. I had several real estate agents scouring Canggu, Uluwatu, Ubud, Amed and beyond for existing villas and opportunities for renovation.
In the process, I researched the Bali real estate market, reviewing hundreds of properties for the best (and worst) opportunities and locations, identifying the biggest risks, and mapping out the best process for buying a house in Bali safely and legally.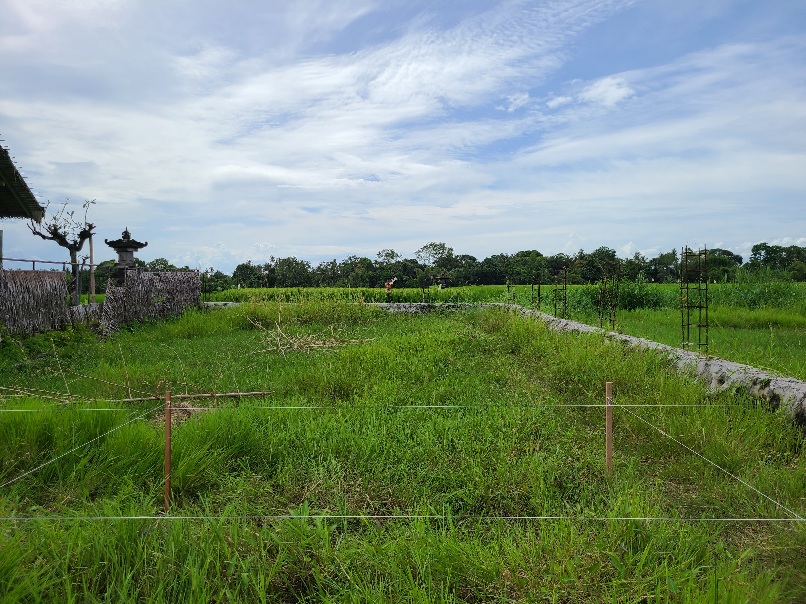 After researching and viewing hundreds of properties, I locked in on exactly what I wanted – to lease a large plot of land for 50 years and use my real estate contacts in Bali, to design and manage the building of my dream home in paradise – aiming for my home to be comfortable, low maintenance, and a short ride to a long board surf break in a quiet village still close to the chaos of Canggu.
Fast forward nearly 2 ½ years from when my "Bali home adventure" started, and 19 months from signing my initial land lease, "Villa Balifornia" was complete.
(Click here to jump to the Table of Contents)
About my home in Bali: Villa Balifornia
After shopping for existing villas, exploring options for building off plan, and exploring resort communities, I was able to finally buy (or build) my dream home in Bali. The result was, my own, Villa Balifornia.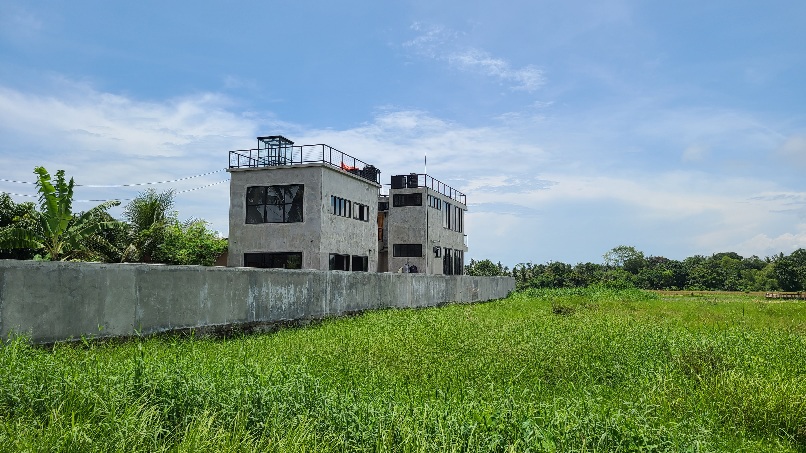 180 square meter (~1950 square foot) villa build on 500 square meters of land with a 25 year lease, plus 25 year optional extension
Designed to be comfortable, problem free, and my dream home close to Bali
Total cost to buy land and build – 1.8 Billion IDR ($125,000 USD)
Ultimately leasing land and building exactly what I wanted was right for me, because of my goal for using the house (second home) and where I wanted to live (in a village, near a surf spot, away from the chaos). But I only realized this after gaining an in depth understanding of the Bali property market, the opportunities available, and the home ownership possibilities for foreigners in Indonesia – and comparing those options to the desires and goals I had clearly defined for my home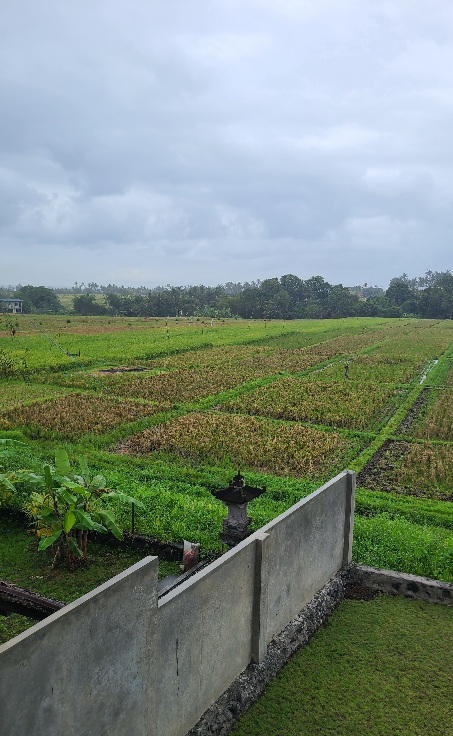 By the end of this article, I'll share everything you need to know to safely and efficiently buy a house in Bali Indonesia that fits your needs, your budget, and your lifestyle
**

The Essential Information for Buying a House in Bali, Indonesia
The process of finding, choosing, checking, and buying a villa in Bali will, and should, last for months and included several pivotal and essential steps. Aiming for completeness in the home buying process on Bali helps ensure you purchase a satisfying home that you can own and enjoy with no legal issues, and plenty of great returns (in happiness and rental income).
To have the best experience possible, ensure your due diligence and purchase process includes the following steps.
Quick Review of the Process for Safely Buying a Home (or Land) In Bali, Indonesia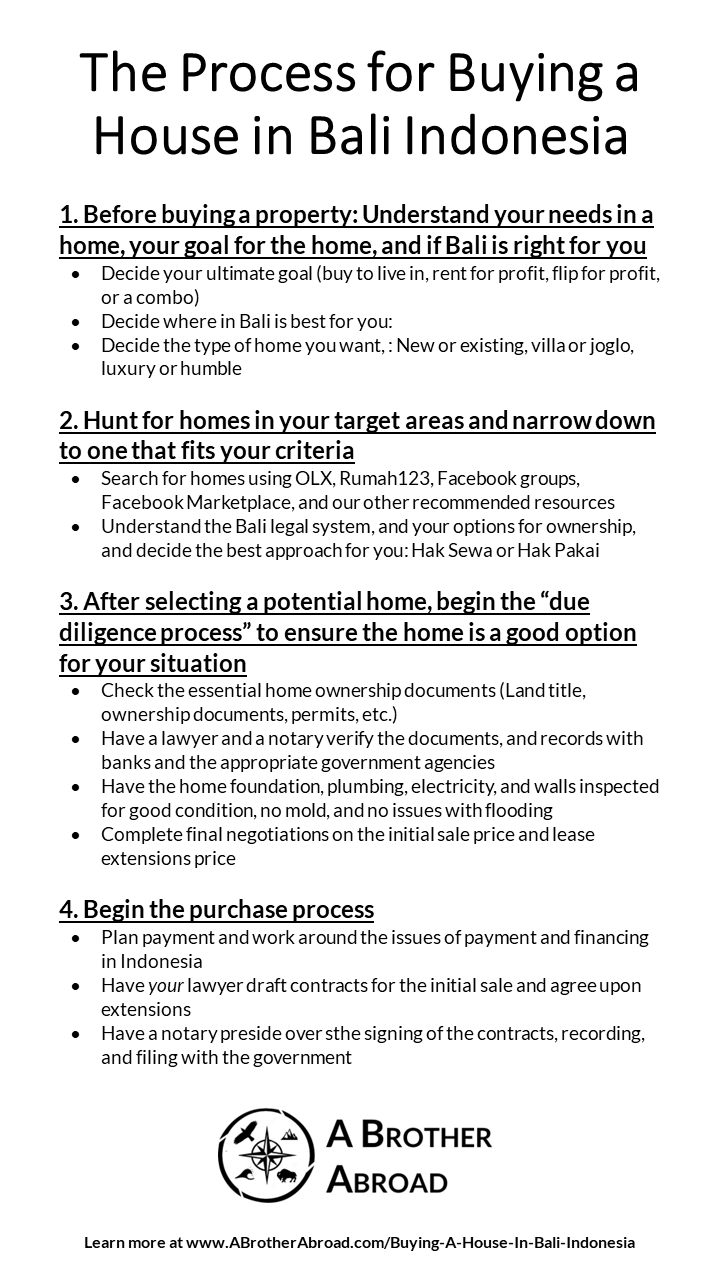 What not to do when buying a home or land in Bali
1. DO NOT buy a home using an Indonesian "nominee" on the paperwork, to own the property instead of you, even if there is a side agreement. This is illegal and results in many people losing their investments
2. DO NOT transfer money without a notarized agreement and do use escrow processes for transfers
3. DO NOT buy a home that does not have proper permits (IMB or PBG) registered at the regency level
4. DO NOT buy a home that is built on green zone land not zoned for residential homes or tourism (avoid green zone land and agricultural land)
5. DO NOT buy any land zoned "green" or agricultural, regardless of promises about future changes
6. DO NOT buy a home or land or transfer money before completing proper due diligence
(Click here to jump to the Table of Contents)

Full Review of the Process for Safely Buying a Home (or Land) In Bali, Indonesia
Before Buying Property: Understanding what you want from a home, what you need in the investment or life on Bali, and what Bali has to offer
Decide your ultimate goal: Buying a home for you, buying to invest, or both
Your goal (living in Bali or purchasing a rental property for profit) determines which places are best for your goal (living peacefully, drawing tourists, etc.). Canggu is excellent for a week long stay (and tourists) but living costs are high, sales prices are high, and daily life is hectic.
By contrast, Tabanan and Ubud have low costs of living, and a level of peace that expats love but short stay tourists may grow tired of.
Additionally, deciding whether you need a large plot of land, want an open air build with no perimeter walls, and need blazing fast internet all affect the best build type and location for you.
Decide what you want from your home, and what the end goal is, to make your home search process more efficient and effective
**FA**
Decide where in Bali is best for you, your home, and your goals
Each of the major desirable areas – Canggu, Uluwatu, Ubud, Seminyak, Lovina, Amed, Nusa Penida, Nusa Lembongan, etc. – have very different prices, living environments, convenient amenities, pros, and cons. Strategically narrowing where in Bali you want to be located, based on your wants, needs, and budget will simplify the process of finding and purchasing a home will maximizing your satisfaction.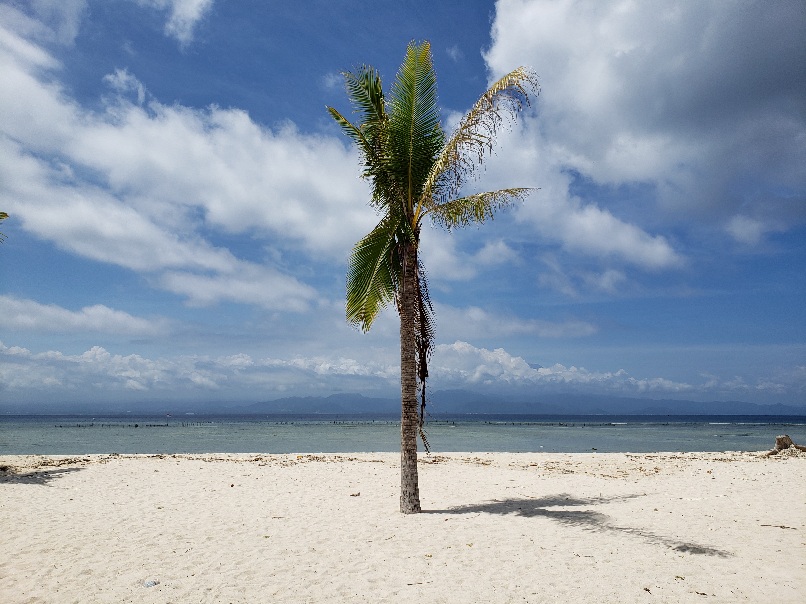 When selecting a location in Bali, assess the area for all of the following areas, at minimum
Driving Infrastructure: Road sizes, quality

Drainage infrastructure: Drainage canals (subak) quality and health, and function during the rainy season – susceptibility of the area to flooding

Protected green space nearby (jungles, beaches, ricefields) and public access

Shopping amenities: Groceries, malls, theaters, smaller shops

Amenability to foreigners in the neighborhood: Neighbors and village activity have a high effect on the quality of life and what happens to (and for) you in Bali

Average rental prices: Daily, monthly, and yearly, especially if part time or full time rental is your goal

Proximity to tourist hubs and essentials: Canggu, Seminyak, Uluwatu, Ubud, and the airport are the essential locations that short stay tourists want to be near

Tourism development paths and patterns: Is tourism (roads, resorts, beach clubs) moving toward the location, and will this positively or negatively affect your goals for your home? How soon?

Zoning: How is the home you want to purchase, and the surround land, zoned for usage (green, agricultural, residential, tourist, commercial, etc.)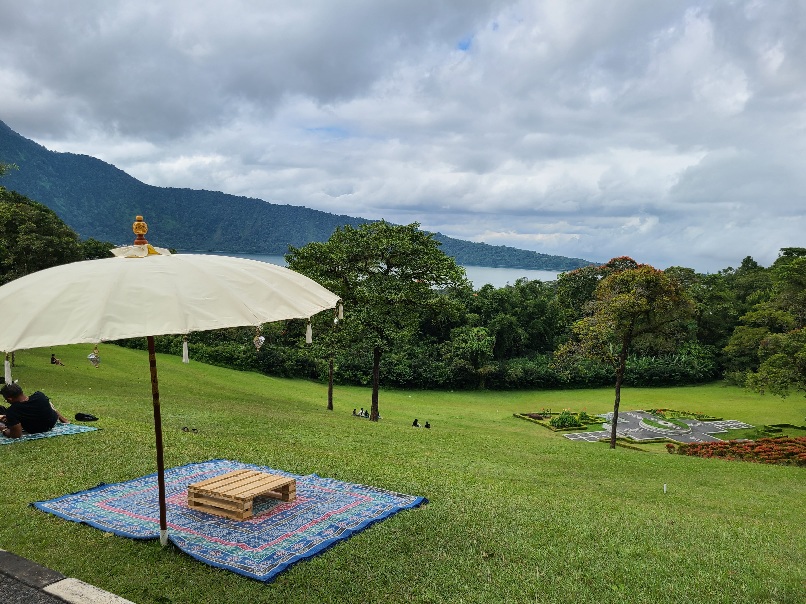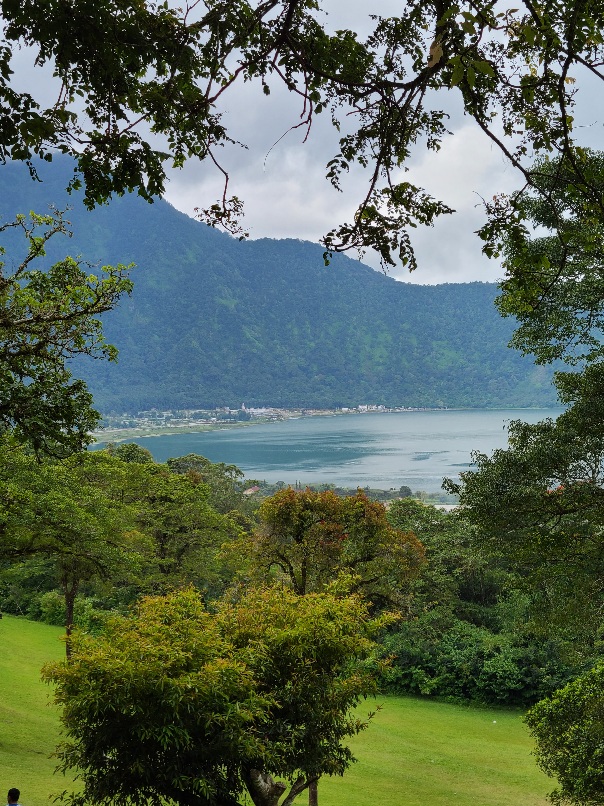 Decide what kind of home you want (size, type, style, amenities, essentials, etc.)
Property types on Bali vary from uber-luxury, with 1000+ square meter builds with imported materials and fixtures, to jungle cabins, to container homes, to locally inspired Balinese architecture, to traditional Indonesian "joglo" wood houses, to modest villas, and more.
Each type of home, and what you include in it, drastically influences the price, with wooden homes being 1/3 the price of concrete villas, and modest villas being 1/3 the price of luxury villas.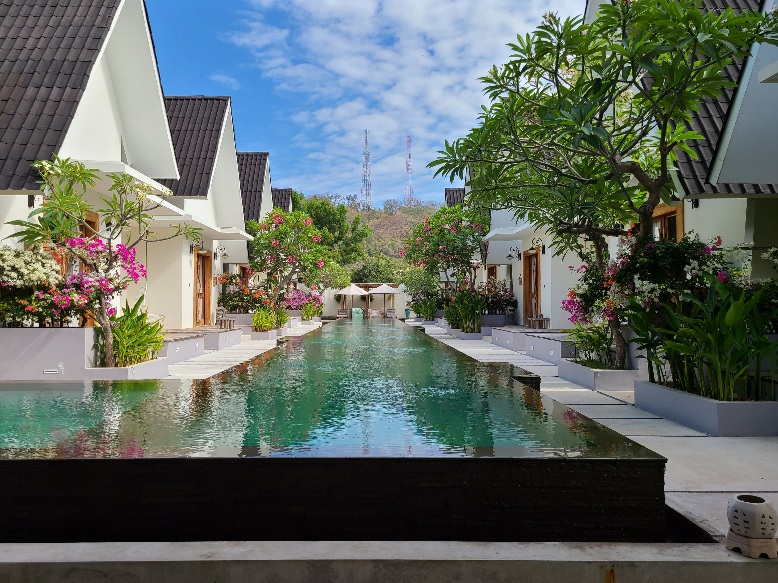 Additionally, some types of homes are better suited to different locations and environments – think wood vs. concrete near the open ocean. Knowing what you want/need and don't will speed up your process of finding the right home for you.
When researching the type of home you want in Bali, consider and research these options:
**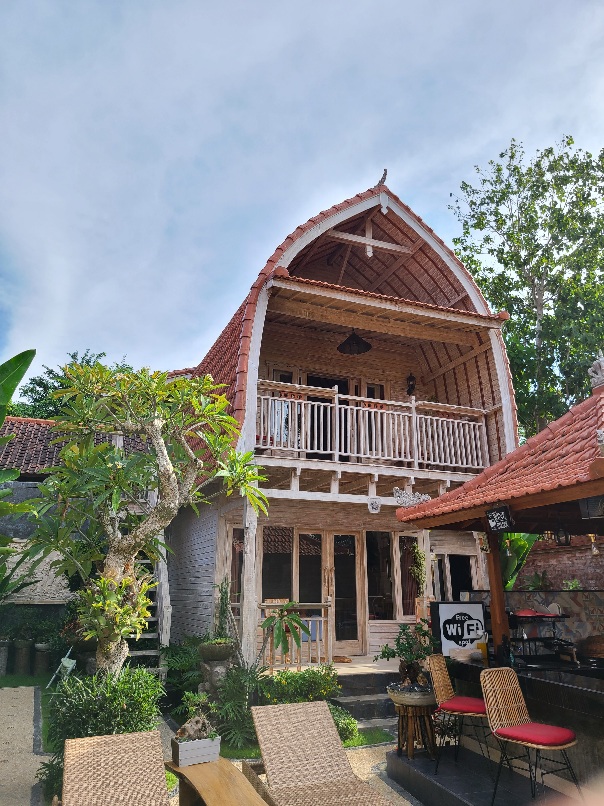 Search for homes and select the home that is right for you
Hunt for homes in Bali using websites, Facebook, agents, and simply riding in search of opportunities, and consulting "off plan" developers.
When shopping for an existing villa, there are an infinite number of sources to inquire about Bali property for sale, but some are more effective than others. The best ways to find villas, or land, for sale in Bali are via the website OLX.co.id (using the "translate" function in the Chrome browser), Facebook groups dedicated to Bali real estate for sale to contact owners directly, the Facebook marketplace for contacting owners directly, and simply driving around Bali looking for "Di Jual" (for sale) signs or "Di Sewakan" (for lease) signs posted on villas or land.
Consider contacting developers to build a villa "off plan" for your new home purchase.
Another alternative is purchasing a villa "off plan" that is pre-designed but will be built at your request, at the location you request. For these options, the package purchase may include land or you may purchase your own. In both cases, you identify and research these options by contacting property developers to see their available plans and costs. Later in the article, we will share the most used (and trusted) "off-plan villa" real estate developers in Bali.
Understand the Bali and Indonesia legal system, local laws and how they work for property ownership laws for foreigners, taxes, and rental possibilities, to decide the right approach for you: Buying Leasehold properties (Hak Sewa ownership) or freehold (Hak Pakai) purchase.
Indonesia has laws in place that specifically prohibit foreigners from owning land, or property, indefinitely and set a maximum of 80 years of ownership via two specific ownership mechanisms.
The two types of ownership are leasehold, which is leasing property (building and/or land) for less than 30 years, or freehold, which allows for ownership up to 80 years achieved through a 30 year initial contract with 2 guaranteed extensions of 25 years.
You as a foreigner can own a property "leasehold" for 30 years or less very easily, on any visa. However, to own a Freehold property (for up to 80 years) you as a foreigner must own an Indonesian Foreign-Owned Company (locally referred to as a PT PMA and sometimes as a Foreign Investment Company) with stringent requirements which include ~$700,000 USD initial capital.
Understanding the property ownership laws in Indonesia will help you decide which approach, leasehold or freehold, is better for you, and calculate how many years you need to "own" your property for your investment to be worth your sacrifice based on your goals.
Taxes:
Taxes on real estate in Indonesia are payable 1) whenever a property is bought/sold 2) whenever a property is leased and 3) whenever a property is rented out daily/monthly/yearly.
Though you will not owe taxes when leasing a property for 25 years (the seller will), you will need to pay taxes if you sublease your home, at a rate of 10% on revenue for any rental period longer than a month and paid easily via a notary, or far more (up to 25% or more depending on your area) for daily rentals.
Understanding these tax liabilities and how to pay them affects how great of an idea it may be to rent out your home daily vs. monthly, the returns you can expect, and whether its worth it or not.
Legality of rentals, and how to rent out your home as a foreigner on Bali:
As a foreigner, you are not allowed to put your property on Airbnb, or any other platform, for rent legally. Doing so exposes you to fines or deportation. Additionally, very specific licenses, permits, and zoning are required to rent out any property on a daily or weekly basis (instead of monthly).
However, as a foreigner, you are allowed to hire an agent to \market your property for rental of 30 days or longer (monthly rental) on Airbnb, Booking, or whatever platform you see fit. However, understand that rentals shorter than 30 days require specific permits, incur additional local tourism taxes, and trigger the requirement of monthly tax filings with the local and national government.
Understanding the legality of how you can and can't rent out a home in Bali will help you decide whether investing primarily as a rental is worth the hassle, and worth the returns, or if you're better off buying a house in Bali as a second home that you rent out monthly when you're away.
**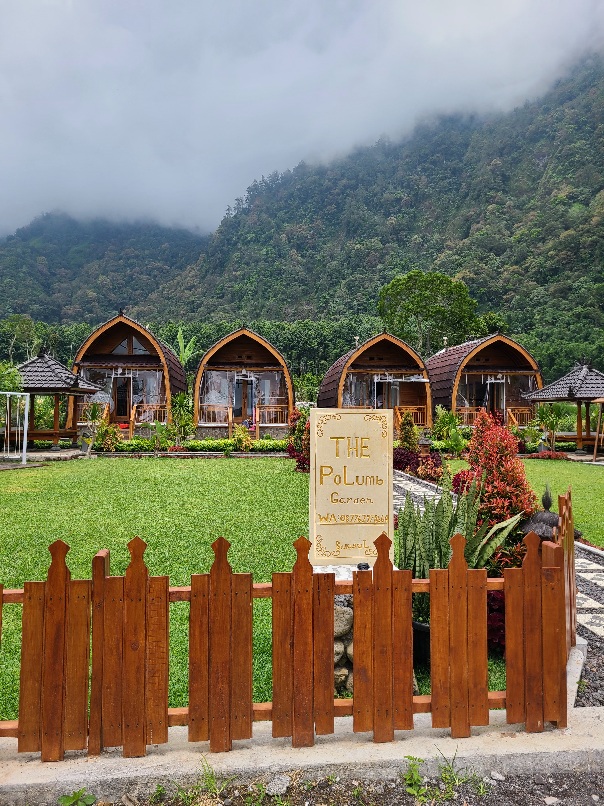 The Due Diligence Process (For a selected property)
Check all the pertinent documents to fully research who owns the land the home is on, if taxes have been paid, current usage zoning and what it allows, additional building possibilities and the permits/zoning allow, local building regulations and local fees (desa/village, Kecamatan level, and Regency level)
Check these essential documents, get copies, and hire a lawyer to review these documents for accuracy as part of the real estate due diligence process
Original land "Sertifikat": This is the land title, and not a copy, and should be in the possession of the owner
IMB/PBG: Home building permit and identification plate
KTP of the owner – who should be the signer of the lease/sale contracts
Kartu Keluarga (family card) – to determine inheritance actions
Documents/Confirmation from BPN of land zoning color (Green, Yellow, Red)
"Aspekt" – to confirm conversion of government dictated "aspect of use," to a level allowing your build
Proof of PBB tax payment called SPPT PBB,
Check with the Kantor Desa (Village Administration Office) and Regency Government office on the ratio of maximum build size for the specific piece of land.
Original land "Sertifikat"
The "Sertifikat" is the certificate of title, or the land title, proving ownership of the land that the home resides on. The owner should possess, and be able to present the original document, not a copy. If the "owner" cannot present the original "sertifikat" there is no proof that they own the land or the land may be held by the bank as collateral for a loan, which creates other issues.
**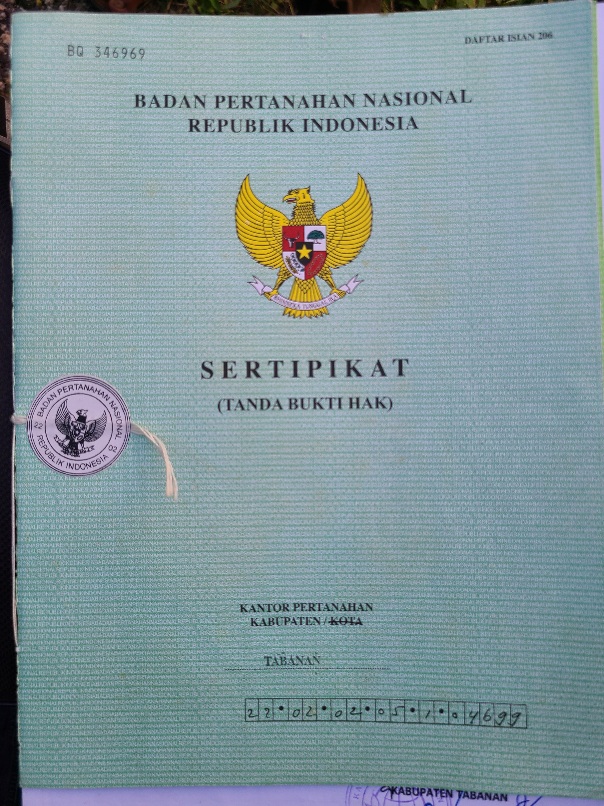 IMB/PBG: Home building permit and identification plate
If you are purchasing a home or leasing long term, ensure the building has been permitted by the local and regional government, by receiving its "IMB" or "PBG" – either document will suffice.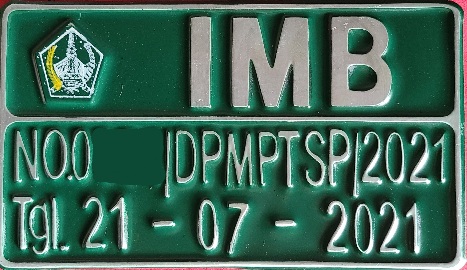 Additionally, you will need to check whether the permit is for a residential building or a commercial building and if this aligns with your plans.
Any unpermitted builds either face 1) the risk of demolition or 2) hefty "fines" to have the build properly permitted after the fact.
KTP of the owner – who should be the signer of the lease/sale contracts
The "KTP" is the national identity card for Indonesian citizens. You should be given access to the land owner's KTP, to take a picture and send it to your lawyer, for validation purposes. If you are presented with the KTP for someone who claims to be the owner but does not appear as the owner on the land certificate, you will have additional due diligence steps, or you will not be able to buy the land.
If the original land owner is deceased and the "new" owner claims to have inherited rights to the land but does not have an updated land certificate, you will need notarized letters from the Kantor Desa and Banjar verifying this, as well as the family card "Kartu Keluarga."
**
Kartu Keluarga (family card) – to determine inheritance actions
The "Kartu Keluarga", or "family card," is an Indonesian legal document that verifies the family tree and (can) dictate inheritance rights. You will need this document for verification if the original owner is deceased and the inheriting family member intends to sell/long-term lease the land a home is sitting on.
**
Documents/Confirmation from BPN of land zoning color (Green, Yellow, Red)
The Indonesian National Land Office (BPN) dictates use zoning for land, which dictates the potential uses for a home.
If a home is built on green zone land, which is prohibited from being built on, stay away. Any prepaid lease is at risk of being lost as the home could be at risk of being demolished.
Yellow zone land can additionally be categorized as either agricultural, residential, or tourist/business. Where the land falls in these categories dictates what a home can be used for – to live in, to rent out monthly, to rent out daily, to double as a business address, to serve as a coffee shop, or more. Understanding the zoning will help you understand the investment/business opportunities for a piece of land, legally.
**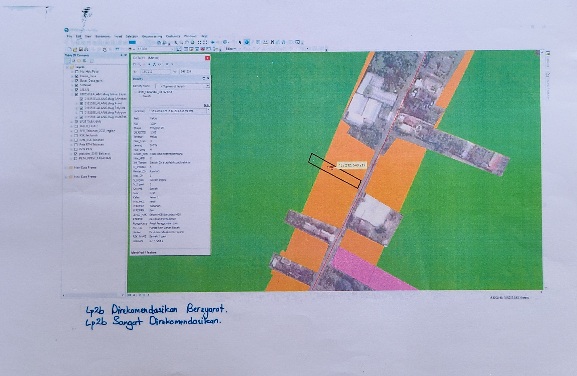 "Aspekt" – to confirm conversion of government dictated aspect of use, to a level allowing your build
The "Aspekt" is a document that dictates correct changes in the "aspect of use" permitted by the regency and local governments. Though a piece of land may be zoned as yellow for tourism activity, you will need to submit/confirm a change of aspect first. If you are purchasing a home, check that this step has already been completed, or it will add headache and fees to your process.
**
Proof of PBB tax payment, called SPPT PBB.
Property owners in Bali (the person listed on the title) are required to pay a .5% tax annually on the value of the land a home sits on. To receive the proper permits for your home, this tax will need to be paid up and you will need proof that it has been paid.
There is no additional ongoing property tax for the building that sits on the land, only a sales tax at transfer (sales contract or lease signing). The tax for the "sale" of land or a villa depends on whether that transaction is a freehold or leasehold purchase
**
Check with the Kantor Desa (Village Administration Office) and Regency Government office on the ratio of maximum build size for the specific piece of land.
The difference regencies in Bali (Badung, Gianyar, Tabanan, etc.) manage land development very differently, and there can be different building requirements and restrictions. Checking with the local government will prevent you from buying land that doesn't allow the existing build – or the build you plan.
Common restrictions include
Limitations on converting ricefield land
Ratio of building size to land size
Distance required from road, perimeter walls, neighbors, and other structures
Have a trustworthy lawyer or notary run the following legal checks:
Is the land sertifikat being used as collateral or held by the bank for a loan?
Does anyone else own rights to use the land – within the family, or as a consumer?
Have the taxes on the land been paid?
Is the person attempting to sell the land (and sign the contract) the person listed on the official land sertifikat
Is the land zoned (by the government agency BPN) as green, yellow, or red?
Have BPN check and confirm the boundary positions and install stakes that dictate land boundary and land size before purchase
For existing homes, run the following checks:
Note: Do not assume that because a home is already built that it is legal and property permitted. Balinese and other Indonesian locals can get away with activities that will result in fines and headaches for a foreigner.
Check for a valid IMB or BPG, filed with the regency government (i.e., Badung, Tabanan, Gianyar, etc.) and check if it is a commercial IMB/BPG or residential IMB/BPG
Check the (use) aspect of the home (confirm on the Aspekt document)
Check the zoning of the land the home is on (green, yellow, red)
Check for confirmation that road access exists and will be maintained indefinitely and is confirmed in writing if necessary
Check with the neighbors for any existing disagreements or disputes (land boundaries, access, shared facilities and maintenance, etc.)
Have the property inspected in all of the following areas

Foundation: Sufficient for the soil and land type (rice field, beach sand, cliff side, etc.) and in good condition

Walls: Free of cracks, free of mold, and free of "rising damp" or signs of leaks

Plumbing and Sewage: Ensure the drainage plan (layout, pipe sizing) is effective, sanitary, and sufficient.

Roof: Ensure the roof is problem and leak free

Electrical: Ensure the electrical system is built to international standards for safety and accessibility for repair.
**
The Purchase Process: Drafting contracts, signing, and paying
Be prepared to transfer a deposit into escrow with a notary as security deposit
Have the leasehold contract and separate contracts for extensions drafted by a trustworthy lawyer or third party notaris
Have the contract signed and notarized by all parties in Indonesian and English
Have the extension agreement contract signed by all parties in Indonesian and English
Be prepared to transfer the remaining balance of the price of the lease as soon as immediately upon signing to three months after lease signing
**
Post Purchase Responsibilities
"Donations" to the Kantor Desa, Adat, and Kecamatan (local government entities)
Monthly fees for Pecalang (village security)
Taxes paid on any rental revenue
(Click here to jump to the Table of Contents)

Bali Info Upfront: Bali is a great place for a second home or real estate investment – as long as you're in the right situation…
Whether you've visited Bali hundreds of times in the last decade, or you have yet to visit the island, Bali is a dream place to live and a great property investment on the side. However, it is worth understanding the exact reasons why Bali right now poses a great real estate opportunity to see if those reasons translate to a great opportunity for you.
So, what makes buying a house in Bali, Indonesia such a great opportunity?
**
(Click here to jump to the Table of Contents)
Extremely low building costs compared to the west:
In Western Europe, housing prices range from $2500 to $5000 per square metre, on average depending on country (Source: Statista)
In the US housing prices are $2,3888 per square meter on average (Source: US Federal Reserve Bank)
In Bali, building costs range from $500 per square meter for a western standard home to $1000 per square meter for a luxury home with an additional $100 to $300+ per square meter for a 25 year land lease
Extremely high rent profits, due accommodation demand from tourists and expats
With 2 to 3 bedroom, ~200 square meter homes in the Canggu, Seminyak, and Ubud areas renting for $3000+ per month, any months that you do not stay on Bali you can rent your home as a managed villa to (at minimum) break even and (likely) for a nice profit. Though this use + rent model is common in holiday destinations, Bali is also becoming extremely popular as a second home for digital nomads, remote workers, and flex workers, creating a much largely and flexible rental market
High Quality of Life:
From year round warm temperatures, to an eclectic array of delicious and healthy restaurants, to plenty of things to do and lively social scene and naturally active lifestyle, few places match the luxury that Bali delivers so cheaply.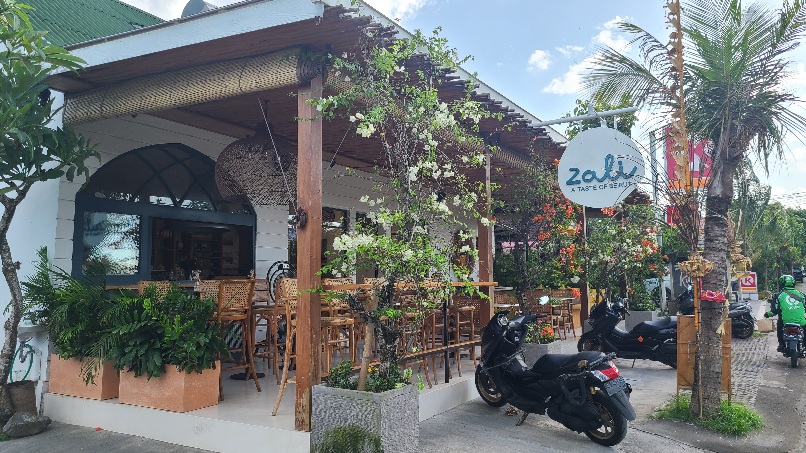 Click here to learn more about the 100+ amazing (and cheap) cafes around Canggu
Low Cost of Living: $1,345 per month on average across Bali
With the cost of living ranging from just above $500 per month in Seseh and topping out at ~$2,100 per month in Uluwatu, including food, drink, entertainment, amazing gyms, transportation, accommodations and more, few places match the luxury of Bali while meeting the price.
Cost of Living Snapshot by Area (USD per month)
Canggu $1,392
Ubud $1,938
Seminyak $1,646
Seseh $504
Jimbaran $1,196
Amed $1,353
Sanur $1,106
Denpasar $928
Uluwatu $2,171
Kuta $1,213
Bali (avg.) $1,345
(Data Source: Nomad List)
Beautiful Beaches, Mountains, and Culture: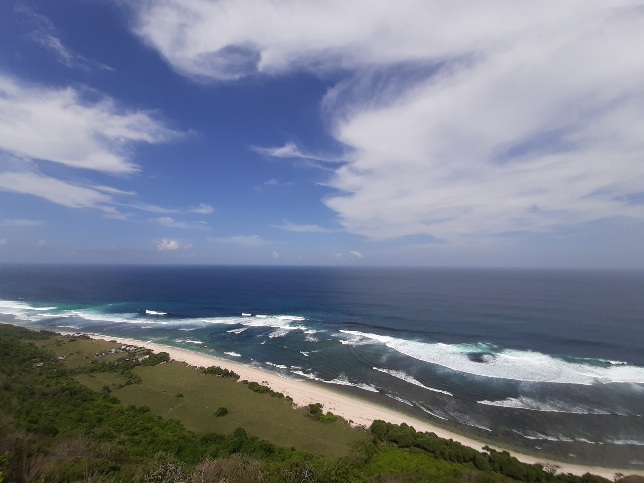 Bali delivers beautiful beaches on the Indian Ocean and mountain landscapes nestled against towering volcanoes, like few places in the world, and far cheaper than comparable Hawaii, Fiji, Maldives, and the like.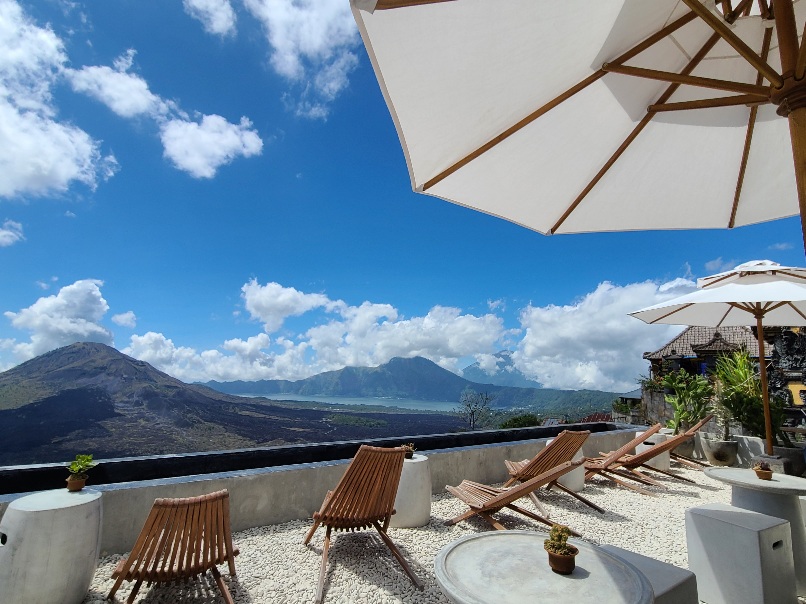 With 17,500 neighboring islands dotting the Indian Ocean, with water constantly between 27 and 30 degrees Celsius (80 to 86 degrees Fahrenheit), a mere hour's drive from cool mountain highlands, few places in the world compare to the natural beauty of Bali and Indonesia as a whole.
Top Natural Attractions in Indonesia:
Raja Ampat Islands – Natural beauty and a diver's paradise
Uluwatu and around – World class surfing and white sands beaches
Komodo National Park – Komodo dragons and diving
Volcano Hiking and Trekking – Mount Agung, Mount Rinjani
Jati Luwih Padis and countless rice terraces – UNESCO world heritage rice terraces
Flores Islands
Deer
Bromo Tengger Semeru National Park
Countless waterfalls
Welcoming Balinese Culture
The Balinese and Balinese Hinduism delivers a beautiful backdrop to live within, which has rightly inspired books and movies, and levels up the destination to being a potential home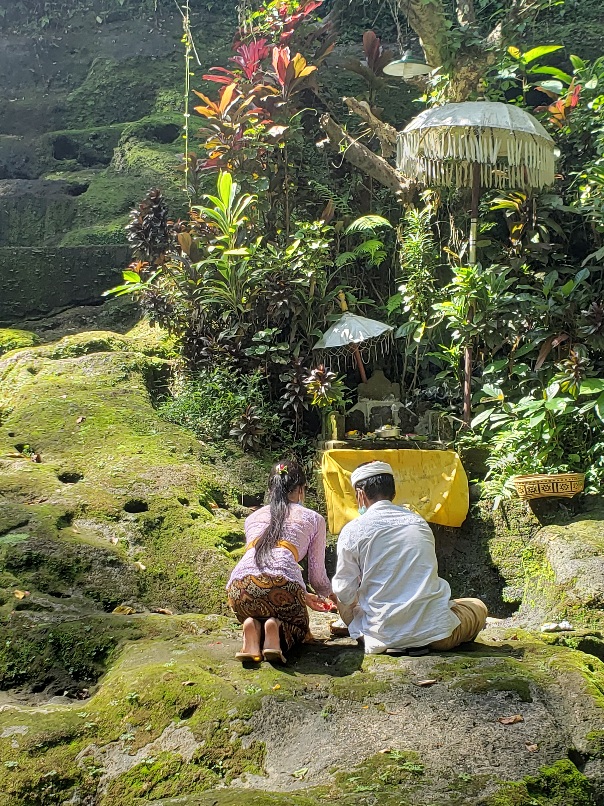 Relatively easy visa system to stay (if you pay):
Bali's new visa system offers 3 relatively easy to attain visa options for 6 months (B211 social or digital nomad visa), 2 years (investor visa), and 5 years (second home visa), making it easy to stay year round if you are a remote worker, pensioner, or financially independent **FB**
No/Minimal Real Estate Taxes:
Long term leases (30+ years) bear no annual real estate taxes, and freehold property taxes are a mere .5% of the land purchase price annually (estimated between $200 to $1000 per year for large properties in tourist hubs)
(Click here to jump to the Table of Contents)

Many trends point to continued growth in Bali:
Bali's new developments are skewing towards luxury in the tourist hubs, at the urging and support of the Ministry of Tourism in recent public statements and actions
Bali has the 14th highest revenue from tourism of the global travel hubs, while only achieving tourism visit numbers experienced in 2012 and 1/3 of tourist numbers experienced in 2018 (Sources: Master Card Global Report; Bali Bureau of Statistics )– meaning, in the right locations, real estate demand will continue to outpace construction and drive profits
Bali's visa situation for long stays (6 month social visa, 6 month digital nomad visa, 2 year investor visa, 5 year second home visa, and 10 year second home visa) is making long stays easier, and increasing demand for western standard and styled homes **FB**
As more luxury standard resorts and tourism attractions and world class restaurants add to the existing beach clubs and resorts that already vie for the title "best in Southeast Asia," the quality of life, and cost of real estate will continue to increase.
Quality of life is high while cost of life is very low, only 24% of the US's average $5,577 per month cost of living
Many buyers searching the Bali market aren't finding exactly what they want (due to short housing supply) and are resorting to building – but – would prefer to buy/rent existing homes
In 2018, the buyers were bargain hunters. Now, buyers are high dollar buyers from the west, partially investing, and partially purchasing a second home – to avoid the logistics of renting during seasonal visits – and are driving market prices, and quality of living for expats, higher
Though purchase costs can be high – as high as or higher than in some western countries – the purchase costs continue to be offset by a low cost of living in Bali
As of August 2022, Bali just returned to 2012 tourism levels, but the supply side of the real estate market cannot keep up with demand – meaning – as tourism returns to normal, the real estate shortage in Bali hotspots will continue.
Ukrainians, Russians, and second home buyers from the US, Europe, Hong Kong, and Singapore are driving the purchase of larger villas and luxury homes
Canggu and Badung as a whole experienced heavy traffic before the pandemic, and that demand is continuing to grow.
However, Bali isn't all roses, and there are drawbacks to these fast moving trends
Though the opportunity to own a home in Bali is a great one, the most important factors in your decision to invest in a home in Bali shouldn't be the benefits, but ensuring the drawbacks are reasonable give your situation.
The major drawbacks of buying a home, or building, on:
You will have to fully self-fund your home/investment property purchase in Bali
Home financing options in Bali are rare for foreigners and are only offered to ex-pats with temporary resident permits (KITAPs) and a 5 year working and banking history in Indonesia. This creates an "all cash" requirement for most foreigners purchasing property in Bali.
This "all cash" requirement is what holds many aspiring Bali expats back from buying or building in Bali, driving the aspiring buyers into the rental market, feeding the already high rental demand
Bank financing exists for local homeowners to buy homes they intend to reside in. Additionally, wealthy Balinese and Indonesians due build larger, western standard villas, but primarily for personal use. This situation, of Indonesian citizens building primarily to live in or rent out targeting the Indonesia consumer market, leaves a gap in the rental market for western style and standard homes (not hotels, apartments, or guesthouses) to be rented by western expats, tourists, and nomads that can't afford to pay for a build outright.
Visas will cost roughly $1000 per year
To live in Indonesia you will require a visa and, in my experience, the Indonesian visas for longer stays are the costliest of the nomad and expat friendly visa countries.
I've experienced. Plan on 6 month visas costing ~$1,000 USD on an annual basis.
If you plan on obtaining a 2 year investor visa (Investor KITAS) plan on starting a company in Indonesia and complying with the ongoing legal, accounting, and investment reporting requirements.
If you plan on obtaining a 5 year or 10 year second home visa, research and plan for the $130K USD deposit requirement, or an agency that will vouch for you.
Ultimately, if you plan to live or invest in Indonesia, be sure to research the visa option that is best for you as well as what it will cost, and account for the expense in your budget.
High Profits from tourism rentals are only experienced in the new tourism hubs
Though virtually everywhere in Bali is paradise in its own way, the new tourism hubs, receiving heavy amounts of press, investment, and government support – such as Canggu, parts of Kuta, and other places – while old hubs have good performance in the rental market but still lag in real estate sales and tourism.
Because of this, if you are counting on rental income, research the rental income of the specific market you will be buying in, and do not rely on the sky high rental income numbers experienced in Canggu and elsewhere.
Rental market pricing in Bali is fast moving, volatile, and reactive – plan accordingly when investing
The rental market pricing, from a daily, monthly, and yearly standpoint, is volatile and merciless, meaning rents could stay high, but are very reactive to changes in tourism flow, and the global market.
Houses that were renting for $10k USD per year (~$830 per month) at the end of the pandemic (circa June 2021) are commonly renting for $2,500 to $3,000 per month at current in Canggu, while tourism rental prices and traffic on the outskirts of Bali have yet to recover.
Though the volatile rental pricing market may lead to a jackpot if you can invest at a reasonable price, on a value basis, beware of overpriced homes pitched based on rental market growth speculation.
The normally applied Bali construction quality, for an unmonitored or improperly monitored construction project, is short of common quality in the west, at best, risky and problem ridden at worst
The price of construction doesn't necessarily indicate the quality of construction beyond the façade. The Bali construction market is notorious for producing low quality, low cost villas that look luxury but degrade quickly and balloon with problems later. If you're not ready to put in the research time to weed out risky opportunities and builds, avoid Bali as there is little to no consumer protection for foreigners.
So what does all of this mean? Bali is a dream location to visit for anyone, but when it comes to owning/living here things are different.
Owning a home in Bali is best suited for Second Home Owners, Digital Nomads, and Flex Workers
Second home owners who would love to work remotely part of the year in Bali, and part of the year in their home country.
Digital nomads looking for a part time base, between travels or time at another home, and (most importantly) benefiting from an online source of income can make the most of Bali's low cost of living (in the right places) and great quality of life
Digital nomads and second home owners will have the flexibility – in time and income – to stay in Bali throughout the purchase and "adjustment" process, and the flexibility to choose a cheaper, quieter region for purchase, as they will not be relying on rental or investment income to survive.
Owning a home in Bali is likely not suited for:
Those that do not have the spare cash to cover a 25 year lease and build (~2 Billion IDR), as you will have to pay the entire price of your home within one year.
Those that do not have a location independent source of income as you will not be able to work in Indonesia as a foreigner, unless hired by another company in Indonesia.
(Click here to jump to the Table of Contents)

Bali Property Market Prices
What is the market price of an average home in Bali?
The price of the average home in Bali in 2022 is 6,408,211,880 IDR ($410,783 USD) for a 301 square (3243 square) meter home with an average of 3.5 bedrooms and 3.2.
This data comes from analyzing 2000+ real estate listings posted the 45 day period of October to mid-November 2022.
The average price of all homes in Bali cheaper than 10 Billion IDR ($640,000 USD) is 2,650,000,000 IDR (~$170,000 USD)
Mengwi (Badung), Kedungu, and Tabanan Regency are the best places for bargains at the moment, as Badung prices continue to rise
The average price to purchase a home in Bali is 21,271,494 IDR per square meter, or roughly
Market Price Overviews by Location and property Type In Bali
Market Prices for the top 15 Bali sub-markets, based on number of new listings, in Bali is as follows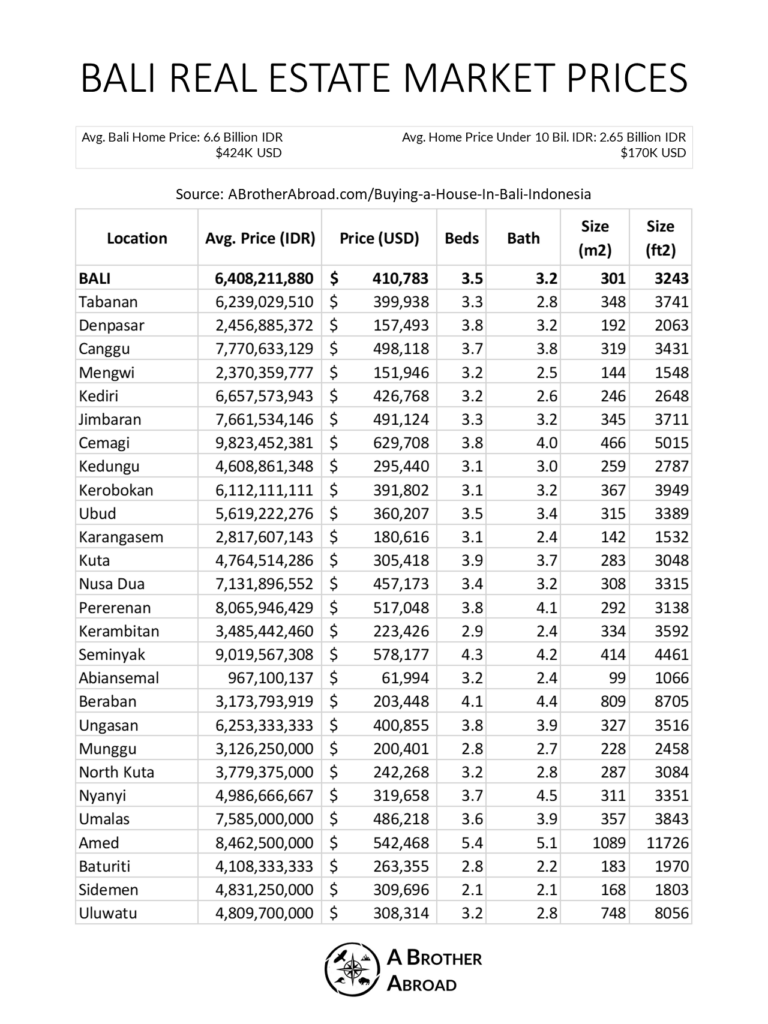 Source: This data is the product of analyzing 2000+ new real estate listings posted in the 45 day period preceding Nov 5, 2022. This data is controlled to exclude luxury homes listed for more than 30,000,000,000 IDR – a total of 35 ranging from 30,000,000,000 to 100,000,000,000 IDR.
Canggu's average listing price was 7,770,633,129 IDR ($498,118 USD) for 3.7 bedrooms and 3.8 bathrooms within a 319 square meter (3431 square foot) build
Ubud's average home price was 5,619,222,276 IDR ($360,207 USD) with 3.5 bedrooms, 3.4 bathrooms, and 315 square meters (3389 square feet) of build.
Pererenan's average home price was 8,065,946,429 IDR ($517,048 USD) for 3.8 bedrooms, 4.1 bathrooms, and 292 square meters (3138 square feet) build.
Cemagi's average home listing price was 9,823,452,381 IDR ($629,708 USD) with 3.8 bedrooms and 4 bathrooms within a 466 square meter (5015 square foot) build.
Mengwi's average listing price was 2,370,359,777 IDR ($151,946 USD) for 3.2 bedrooms and 2.5 bathrooms within a 144 square meter (1548 square foot) build
Nusa Dua's average home price was 7,131,896,552 IDR ($457,173 USD) with 3.4 bedrooms and 3.2 bathrooms in a 308 square meter (3315 square foot) build
Tabanan's average listing price was 6,239,029,510 IDR ($399,938 USD) for a 3.3 bedroom, 2.8 bathroom home within a 348 square meter (3741 square foot) build. (These listings do not include listings in the villages of Kedungu or Yeh Gangga).
Denpasar's average home listing price was 2,456,885,372 IDR ($157,493 USD) for an average (3.8 bedrooms and 3.2 bathrooms in a 192 square meter (2063 square foot) build.
Kediri's average home price was 6,657,573,943 IDR ($426,768 USD) for 3.2 bedrooms and 2.6 bathrooms within a 246 square meter (2648 square foot) build.
Jimbaran's average home listing price is 7,661,534,146 IDR ($491,124 USD) for 3.3 bedrooms and 3.2 bathrooms in a 345 square meter (3711 square foot) build
Kedungu's average home price was 4,608,861,348 IDR ($295,440 USD) for 3.1 bedrooms, 3.0 bathrooms, and 259 square meters (2787 square feet) of build
According to Bali Real Estate aggregator Rumah.com, condominium prices have stabilized and are beginning to fall and show no shortage of real estate, while single family homes (houses and villas) prices continue to rise and show high demand and a significant shortage.
Home construction prices in Bali
The average price to build a home in Bali is generally far cheaper than building in the west, and varies widely depending on the building material (wood, ironwood, concrete), level of finish, whether you use an Indonesian developer, western supported Indonesian team (from sales, liaison, and light planning standpoints) of developers, or a western led and managed team and construction (including western architects, engineers, and project managers).

Additionally, this cost is heavily influenced by whether or not you speak Indonesian and whether or not you are a local managing the process – because having an English speaking liaison on the construction site does increase pricing.
Also, from a cultural bargaining and project management standpoint, not being Indonesian, or at least familiar with Indonesian culture, will affect negotiations and project management
Construction in Bali is best measured by the general cost per square meter of building construction, not including land, appliances, well construction, water heater, water tanks, etc.
As such, here are the average prices for construction in Bali per square meter:
Local standard build (Concrete): 3.5 Million (~$230) to 4.5 Million (~$290) IDR per square meter
Wood home construction (Bengkirai wood, or non-ironwood): 3.5 Million (~$230) to 4.5 Million IDR (~$287) per square meter
Joglo build (ideally reclaimed ironwood): 4.5 million (~$290) IDR to 7.5 million+ IDR (~$490), depending on finish, per square meter
Ironwood wood house, new construction: 9 million IDR (~$575) to 12 million+ IDR (~$770)
Western standard concrete or mixed materials build, with moderate finish: 6 million IDR ($390) to 7.5 million IDR (~$480) per square meter
Western standard and style luxury build: 10 million IDR ($640) to 15 million+ IDR (~$960)
(Pricing Data Sources: Interviews of building contractors and developers on Bali)
Though these prices are cheap, note that due to 1) increased traffic on Bali and 2) fluctuating materials (steel, cement, tiles) prices and availability on the global market, contractors increased building prices by ~20% between the start of 2021 and 2022.
Additionally, if you plan on building in remote locations such as the islands of Nusa Penida, Nusa Ceningan, and Nusa Lembongan, building costs will be higher because supplies must be brought in by boat.
(Click here to jump to the Table of Contents)
What is the price of land in Bali (for leases)
Canggu: 20jt to 30jt per are/year
Seminya: 30jt per are/year
Uluwatu/Bingin: 8jt to 12jt per are/year
Tabanan (Kedungu, Kediri, Yeh Gangga): 7 jt per are per year, 10jt to 12jt within 500 meters of the beach
How much do you need to buy a villa in Bali
Roughly $200,000 USD at minimum to purchase outright for a 25 year land lease and a modest build, or $100,000 to lease land for 25 years and establish a modest build yourself. This budget would buy you an estimated 150 square meter build on 200 square meters of land, 10 to 15 minutes from a tourist center (Seminyak, Canggu, Ubud, or Uluwatu)
If you plan to build, the costs can be roughly half, and split on the schedule you choose with $25,000 spent on land up front (for a 25 year lease on a 200 square meter plot) and $75,000 spent on the build for a 2 bedroom, ~150 square meter (~1600 square foot) villa when you are ready to build.
Purchased "off plan" or completed in an up and coming area, $200,000 will pay for the same home, without the hassle of managing the build process.
How much do you need to build a villa?
Excluding land costs, which can be as cheap as 125 million IDR (~$8,700 USD) for a 200 square meter plot of land north of Ubud, to 1 billion IDR (~$100,000 USD) in the tourist hubs of Canggu and Seminyak, the cost of building in Bali will be fairly consistent throughout the island.
To build a wooden house, or a "lumbung," which resembles a cabin of the islands, expect to pay 4.5 million IDR (~$310 USD) per square meter of your home's build.
For a brick and concrete villa, built to western standards, expect to pay between 7 million IDR (~$480 USD) and 10 million IDR (~$700 USD) per square meter of build depending on how luxurious your finish is, adding ½ the price per square meter for any flat/usable rooftop space
How long does building a villa in Bali take?
Plan on 9 to 12 months for the entire period of a properly completed building construction. Plan on any less and you can plan on either 1) a low quality build or 2) to miss all of your deadlines
Is buying a villa in Bali a good investment?
Yes, if purchased at the right price and in the right areas.
Demand for houses, and rentals, in Badung (Canggu, Seminyak, Uluwatu, Nusa Dua, and beyond) was growing rapidly before the pandemic, and has resumed the fast pace of growth. If you can find a home for sale or land to build on in these key areas at a reasonable price the investment will return amazing returns in rental income.
According to AirBnB, in 2022, the average AirBnB rental in Canggu was $132 per night and according to AirDNA the average Canggu rental was occupied 80% of the year to date in 2022. That translates to over $43,000 in revenue annually, and 50% of these rentals were 1 bedroom rentals. This data shows that there is high potential for returns on your investment in Bali.
However, villa prices in Canggu average between $300,000 and $500,000+ USD, hovering at the average of $500k USD for a 3 to 4 bedroom villa. This hefty cash outlay upfront, and the possibilities that these hot markets are real estate bubbles, add risk that you should be aware of.
The best opportunities for buying, investing, and living in Bali lie just beyond the tourist bubbles of Canggu and Uluwatu, in areas such as Mengwi, with an average price of $151,000 USD and Kedungu, with an average sale listing price of ~$300,000 USD. These homes are close enough to make the eclectic scenes of cafes, restaurants, bars, and amenities available, while still being far enough to enjoy the peace of a village in island life, and purchase prices half to one third what the same home might be if it were a 10 minute ride away.
In these alternatives, outside the tourism bubbles, as tourism levels return to normal, and the tourist bubbles grow, the value of your property will appreciate, rental income rates will increase, and you will get to enjoy the "peace of Bali" with a decent rental return in the meantime.
The best up and coming areas are in Badung, north of Canggu on the north side of Jl. Raya Canggu, around the neighborhoods of Babakan and Munggu around Mengwi, in Tabanan near the ocean and near the mountains of Baturiti, and on the southeastern side of the Bali's peninsula, commonly called "the Bukit" [the hill"] within 10 minutes driving distance of Uluwatu and Bingin.
(Click here to jump to the Table of Contents)

General Information on the Bali Market
Travel: Stats on Bali as a Global Travel Destination
Though Bali tourism is still recovering from the pandemic, the volume of Bali tourist overnight stays is some of the highest globally, showing that as the world recovers Bali will continue to be a significant player in the global tourism market.
Additionally, even with tourism in 2022 at roughly the same tourism levels as in 2012, Bali's revenue from tourism surpassed it's 2018 tourism revenue and ranks highly among top grossing global tourism destinations. This is likely due in part to the Bali Ministry of Tourism's push to improve Bali's tourism infrastructure and encourage of establishing more luxury tourism infrastructure on Bali.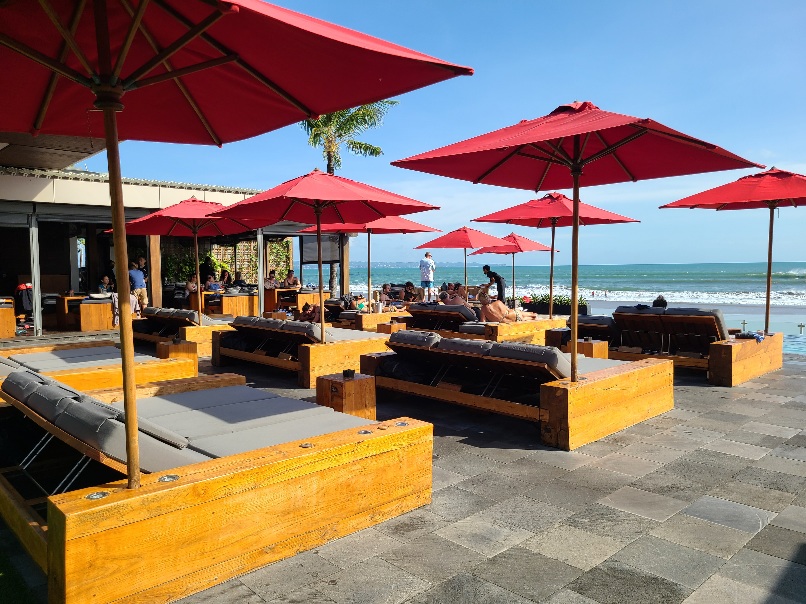 In 2018, Bali received the 14th highest annual revenue from tourism among the top global destinations – with $8.8 billion dollars in overnight international travel spending. (Source: Master Card)
In 2018, Bali was the 19th most visited city, with 8.8million visitors, more than double the island's population (Source: Master Card transaction data)
International Destinations Ranked by Total Annual Visitors
01 Bangkok 22.78MM
02 Paris 19.10MM
03 London 19.09MM
04 Dubai 15.93MM
05 Singapore 14.67MM
06 Kuala Lumpur 13.79MM
07 New York 13.60MM
08 Istanbul 13.40MM
09 Tokyo 12.93MM
10 Antalya 12.41MM
11 Seoul 11.25MM
12 Osaka 10.14MM
13 Makkah 10.00MM
14 Phuket 9.89MM
15 Pattaya 9.44MM
16 Milan 9.10MM
17 Barcelona 9.09MM
18 Palma de Mallorca 8.96MM
19 Bali 8.26MM
20 Hong Kong SAR 8.23MM
Though Indonesia's share of international arrivals among the top 20 destinations decreased from 2009 to 2018 (16.9% to 14.3%) Bali's tourism revenue increased drastically
Recent Boost to the Real Estate Market: Significant Projects adding to Bali's value
Bali's recent tourism market revenue growth and real estate market growth (in size and average price) are not only due to changing travel trends, with more higher paying inbound international travelers, and Bali's emergence in global awareness as a destination for luxury seeking expats and island life. Recent and current projects in Bali have increased the quality of Bali's infrastructure, the quality of the experience on Bali, and speculation as to how much higher in quality Bali will be as a destination over the coming decade.
When analyzing the potential of property investment in Bali and searching for where is the best place for your home and investment, consider these improvement projects, their impacts, and their location:
Ongoing construction of the Gili Manuk to Mengwi toll road, making north Bali and Java tourism (coffee plantations, rice plantations, tea plantations, volcano hikes, distilleries, breweries, etc.) more accessible (Source: PwC)
Infrastructure Improvement projects throughout Badung (rain runoff drainage improvements, road improvements), aimed at a higher quality tourism experience
Several new resort developments completed and several are in progress: Example: Atlas – built in 2022 and now the biggest beach club in Asia, located in Berawa, Canggu (Sources: Atlas, South China Morning Post), newly opened Mamaka, and 40+ other existing world class beach clubs
Several new planned community developments in up and coming areas: Collective multi-billion dollar projects in up and coming areas including the Ritz Carlton resort project, Ciputra Resort project, newly established Desa Potato Head project, Nivata, Rosewoood, Sedana, and more
Several development and improvement projects off Bali provide more accessible and world class highlights: the Mandalika project (in Lombok), Moto GP speedway (Lombok), and Komodo/Flores infrastructure improvements
(Click here to return to the table of contents)

Other Essential Information
Why You Need Good Legal Assistance and Legal Advice and Where to Find it in Bali
During the home purchasing process, after finding your hidden gem of a home in the place you want and ensuring it is as close to problem free as possible, legal concerns and advice will be your next hurdle.
Due diligence research into property rights and allowed uses of the land, drafting contracts, and ensuring contracts are signed and recorded correctly are some of the many legal tasks you will need done but will not be able to do yourself.
To complete the legal aspects of your Bali property purchase, you will need:
A trusted lawyer – for research and contract drafting
A trusted notary within the same regency (i.e., Badung, Tabanan, etc.)
Your lawyer will be your go to person for checking the validity of documents (land title, inheritance letter, etc.), checking that the home is properly permitted and the land is zoned for its intended use, drafting your initial land contract and drafting potential lease extension contracts. Ultimately, you should hire a lawyer to ensure everything you are doing, or intend to do, is done according to Indonesian law – thus ensuring there is as little risk as possible that you can't use your property in the intended way, or lose your property rights due to improper processes.
Expect lawyer fees for light due diligence (simple document checking) to cost ~2,000,000 IDR (~$130 USD), which normally takes 1 to 2 weeks, to 20,000,000 IDR (~$1,300 USD) to 25,000,000 IDR for full, in depth due diligence, that may take up to 6 months to complete.
Recommended legal firms: Smart Advisory Solutions, located in Berawa, Canggu, Badung. I recommend asking for Michael Bugdoll (contact Michael via Whatsapp at +6287840258332 for consultations), but the team has many highly qualified and professional lawyers on staff.
In Indonesia, the notary (referred to in Indonesian as a "Notaris") is an essential part of record keeping and legal processes in Indonesia. Once your lawyer has confirmed the property is a satisfactory option, legally, and drafts the appropriate contracts, the notary will preside over the signing of the contracts, will record the contracts permanently, and will return with updated and certified documents from the government. Additionally, the notary can provide escrow services during the deposit and payment processes.
When selecting a notary, it is best to choose a notary from within the same regency as the property, as their personal and professional connections will be in the regency government, land offices, and local governments. This convenient positioning not only speeds up processes, but gives them local insight into potential problems that can in the chaotic legal landscape of Bali, and an edge up on notaries that live and work further away.
For notary recommendations, seek out a third party (independent) notary recommended by a trusted person who has recently executed a deal with them, without cutting corners. Avoid going with the notary that any seller initially recommends.
Important Issues you will need legal advice for
Property Rights
True Property Ownership
Permissions: Zoning, Aspekt, Use percentage of land allowed
Contracts
Property Rights, True Property Ownership, and the Right to Sell
Confirming property rights and true property ownership is one of the most essential parts of the real estate due diligence process in Indonesia.
It is not uncommon for an Indonesian to "sell" a lease on a property that someone in their family (brother, uncle) may have rights to, but they do not. As a result, the foreigner pays a large sum of money only to find out the contracts (and lease/sale) are invalid with no hope of getting their money back. This reason is why it is essential to enroll a trustworthy notary in the process and rely on the knowledge of a qualified Indonesian lawyer to validate ownership rights and the right to sell.
Additionally, if a land sertifikat is held by the bank as collateral, and the owner does not possess the original title, your property can be seized at any time and your lease nullified with little hope of compensation.
To be safe, research existing property rights and the right to sell thoroughly, before transferring any money.
Permissions: Zoning, Aspekt, Use
To avoid over development in Bali, the government strictly enforces zoning to limit development and manage use of land throughout the island. As such, land tracts are zoned green (no building allowed), yellow (classified as yellow-residential/agricultural and yellow-tourism), and red (commercial activities). Thought this color system of zoning varies by regency, the idea that some areas may be built on and some may not is strictly enforced among foreigners that own property in Bali.
Note that locals, the more local they are (i.e., village resident, regency resident, Balinese, Indonesian) can get away with building on land that legally is not permitted for development. You, as a foreigner, will never get away with that without hefty fines or fees and you will constantly be at risk of having your home seized or demolished.
To stay within the laws and stay happy, have your lawyers check to ensure you are buying land that can be developed and use for your intended use before paying anything.
Contracts
After all of the painstaking research, the contracts are ultimately what record and codify all of your careful work, into an agreement that is acknowledged by you, the seller, and the Indonesian government, and can be enforced by Indonesian courts. However, to ensure all rights and protections, your contracts need to be careful written, complete, and executed correctly.
To ensure your contracts protect you and your property, ensure your lawyer notary do the following
Validly signed and recorded contracts (signed by the original owner or person legally inheriting full rights to the land )
The title is not held by the bank or subject to any other leases, and no other contracts supersede yours
Arrange agreed upon extensions with clear length of time and price – dictated via a separate contract and are validly signed and record
Contracts are written and executed in Indonesian (for validity in Indonesian courts) and English (for your reference)
Dictates the right to use the property as you see fit
Dictates taxes are the owner's responsibility
Dictates the owner's responsibilities in maintaining the land in the future
(Click here to return to the table of contents)

Frequently Asked Questions About Buying a Home in Bali
We'll cover everything you need to know for safely, legally, and cheaply buying a home in Bali, but let's start by answering the most common questions many people have when deciding whether or not buying a house in Bali, Indonesia is right for you.
Burning Questions: The Frequently Asked Questions About Buying a Home in Bali
What is the best part of Bali to buy/lease property, what is the right place for you, and why?
The best place to buy property in Bali depends on your goals, needs, and tastes, but generally, the best locations for property in Bali are Canggu, Seminyak, Uluwatu, Ubud, Nusa Dua, Sanur and Kedungu, as well as their surrounding areas. Each of these areas is a highly developed tourist hub with good infrastructure, and main streets with attractions that will satisfy international tourists, expats, and locals alike.
Secondarily, for buyers with niche requirements Amed, Lovina, Nusa Penida, Nusa Lembongan, and Candi Dasa, Bedugul are great "up and coming" areas that are priced at a fraction (1/3 to 1/10th) of the popular locations, with more of the peace and serenity Bali was known for.
These secondary areas do not have the same restaurants, coffee shops, internet speed, and infrastructure as the popular options, however, each of these secondary locations overdelivers on some element over Bali's popular locations – whether that be SCUBA diving opportunities, pristine beaches, low cost of living, peace, etc.
The best location in Bali to own property depends on your desires in a home and your intended use of the property.
Narrowing by home purpose and demographics, these are the best areas of Bali to invest in a home
Hip, hipster, and digital nomad focused: Canggu, Perenan, Munggu + Babakan, Seseh
International Tourists: Canggu (Berawa and Batu Bolong), Seminyak, Petitinget
Older expats: Nusa Dua, Sanur
SCUBA Diving: Amed, Nusa Penida, Nusa Lembongan
Surfing: Uluwatu, Bingin, Balangan, Nusa Lembongan, Medewi, Kedungu
Investment Rental: Canggu, Seminyak, Central Ubud, Bingin
Up and coming: Seseh, Cemagi, Beraban, Yeh Gangga, Medewi, Bedugal, Pasut, and the North of Bali
Note that while much of the tourist action, development, and overnight stays are clustering in the south of Bali, the North of Bali is filled with beauty, beaches, opportunities, and culture that the mainstream has yet to take advantage of.
**FC**
(Click here to return to the table of contents)
Can foreigners own property in Bali?
Foreigners can own the right use for up to 80 years via a lease, but cannot own land or building for an unlimited period according to Indonesia's property laws.
The main ways foreigners can own property in Bali are the following ways:
"Purchase" a new leasehold property (20 to 30 years extendable to 80 years) (Hak Sewa)
Building land with "leasehold ownership" (20 to 30 years extendable to 80 years) and building a home on it (Hak Sewa)
"Purchasing" a long term lease on existing villa and land (Generally 5 to 25 years) (Hak Sewa)
Buying freehold land or property through a foreign owned Indonesian company (a PT PMA) and receiving a certificate of ownership, new original title of the property, and full ownership and legal rights to use and build (80 years guaranteed by government) (Hak Pakai)
The answer in detail:
Foreigners can buy the right to use and build on a piece of land for up to 80 years, or purchase the right to use a building and the accompanying piece of land for up to 80 years, commonly referred to as "leasehold", but foreigners cannot purchase land or buildings and own them for an indefinite/infinite period as they may in their home country.
Only an Indonesian citizen may own property in Indonesia with "freehold," owned for an unlimited period after purchase.
The ownership options for foreigners, referred to as leasehold, allow a lease on land or buildings for up to 30 years for an initial lease contract plus the option for pre-determined extensions for 25 years and an additional 25 years on the same land via the same (updated) contract.
The mechanism only allows foreigners to lease land which Indonesian owners are willing to lease (via leasehold ownership, also known as Hak Sewa or "Right to Rent"), but does not allow foreign citizens to lease land that Indonesian owners wish to sell with intention of selling the "freehold title" which bears ownership for an unlimited period (Update with info "Hak Pakai vs. Hak Sewa)
What is Hak Pakai?
Hak Pakai: Right of Use – established under Jokowi administration signed the Government Regulation No. 103 of 2015 on Residential Ownership for Foreigners allowing foreigners to own homes for up to 80 years, allowing a legally enforceable initial contract of 30 years, an extension of 20 years, and a legally enforceable renewal of 30 additional years. The maximum land size is 2,000 square meters and minimum land value is 10 Billion IDR ($700,000 USD). For apartments, foreigners can purchase with 80 year Hak Pakai as long as they cost more than 1 Billion IDR in Jakarta and 2 Billion IDR in Bali.
The exception to "buying" land as a foreigner: Purchasing under "Hak Pakai" using a foreign owned Indonesian company (PT PMA)
However, a foreign owned Indonesian company, referred to as a "PT PMA" or "PMA" is permitted by Indonesian law to purchase freehold land, and receive a full certificate of ownership from the Indonesian National Land Office (BPN). This ownership construct is referred to as "Hak Pakai" or "Right to Use" and differs from leasehold (Hak Sewa) in that the company (and company owners) receive full ownership and rights of the land for 25 years, renewable to 80 years.
(Click here to return to the table of contents)
How easy is it to buy property in Bali as a foreigner
Buying property in Bali is relatively easy.
Buying safely and legally and picking a property that will have minimal problems later is a little more difficult. This is simply because of the attention to detail required and persistence required in following all of the due diligence steps – simply because cutting corners is literally part of daily life in Bali, and you will be "encouraged" to skip portions of the process.
Additionally, beware that hiring out steps of the due diligence and buying process to an agent or third party may complicate the situation by either slowing you down, or cutting corners in a way that leaves the process incomplete – which leaves your investment ownership vulnerable to scrutiny later. Instead, trust only certified and professional lawyers, agents, and notaries, and avoid dealing with "friends" and "freelancers" when dealing with due diligence, contracts, and money transfer.
To keep the process of buying land in Indonesia easy, try to understand that the process will take time, so be patient and do not attempt to rush the process of finding land and performing due diligence.
Secondarily, follow all recommended steps for land checks, ownership checks, ensuring complete contracts, and instituting safety mechanisms along the way to protect your investment.
(Click here to return to the table of contents)
Which land title is the best option for foreign investors and foreign nationals? Leasehold. Here's why…
For most foreign nationals, that only want to spend a portion of the year on Bali or do not want to struggle with the laws of owning a company in Indonesia, leasehold ownership of land/home for 25 years is the best option for foreign property owners in Indonesia.
Leasehold ownership (Hak Sewa), for 25 years initially with guaranteed extensions at a predetermined price negotiated into the initial purchase contract, is easier to execute, safe, and oftentimes cheaper than Hak Pakai and going through the hurdles to purchase freehold land.
In short, the major benefits of leasehold property are:
Leasehold can be owned or sold on any visa
Leasehold comes with no initial or annual taxes for the buyer
By contrast, freehold title requires the costs of setting up an Indonesian company (PT PMA) with a $700,000 USD initial investment, leasehold does not.
(Click here to return to the table of contents)
What is the process for buying real estate in Bali?
Decide your ultimate goal: Buying a home for you, buying to invest, or both
Decide where in Bali is best for you, your home, and your goals
Decide what kind of home you want (size, type, style, amenities, essentials, etc.)
Hunt for homes in Bali using websites (OLX, Rumah123), Facebook (Bali Real Estate Facebook groups, Facebook marketplace), freelance agents, and simply crusising around Bali in search of properties and inquiring on site, and consulting "off plan" developers
Additionally, actively research to understand the Bali and Indonesia legal systems and how they work for property ownership, taxes, and rental possibilities, to decide the right approach for you: Leasehold (Hak Sewa) or freehold (Hak Pakai) purchase
When you've found a potential property, check all of the pertinent documents to fully research who owns the land, if taxes have been paid, current zoning and the building possibilities and use it allows, local building regulations and fees (desa/village, Kecamatan Level, and Regency level) and building possibilities.
For existing homes, have the home professionally inspected to check the structure, plumbing, electrical, any cracks, roof, and mold. Additionally, do not assume that because a home is already built that it is legal and property permitted – check the IMB/PBG at minimum.
Be prepared to transfer a deposit into escrow with a notary as security deposit and pay in full within 3 months to a year
Have the leasehold contract and separate contracts for any extensions drafted by a trustworthy lawyer or third party notary
Have the contract signed and notarized by all parties in Indonesian and English, and have the notary file the paperwork with the local and regional government
Have the extension agreement contract signed by all parties in Indonesian and English
Be prepared to transfer the remaining balance of the price of the lease as soon as immediately upon signing to three months after lease signing
(Click here to return to the table of contents)
Where can you find homes for sale in Bali?
Real estate information, homes for sale, prices, and process, is difficult to find in English, unless you know where to look. The following channels are hands down the best options and most reliable for a home/land search in Bali because in these real estate advertisement channels, the properties are more likely listed by an owner or professional agent, priced targeting locals (not "wealthy" foreigners)
Bali Real Estate Property Research Sources:
Indonesian Sales Aggregator Websites: OLX, Rumah123: Most reliable, most transparent pricing, largest inventory
Facebook Groups for Bali Real Estate: Most frequently updated and reflects expat targeted market prices and as a result tends to be higher in price. Each group also tends to be very localized, but primarily agent listed, not owner listed

(Bali Long Term Rentals) facebook.com/groups/1491612634493288/

Canggu Housing – https://www.facebook.com/groups/1480505465561758/

facebook.com/groups/430602286977843/

https://www.facebook.com/groups/545600252991788/

Facebook Marketplace: Pricing in the Facebook marketplace "housing" section is less volatile than Facebook groups and less localized, allowing you to search wider areas. Search in Indonesian (using Google translate) to filter out exploitative pricing targeting foreigners
Word of mouth via trusted friend: After you've made a few local friends on Bali, in the village you are interested in, ask around. Everyone's "uncle" always has land or property for sale/rent
Freelance agents: Beware that anyone offering to introduce you to a property owner labels themselves an "agent." There is no certification process and no guarantee of added value, but there will still likely be a 5% to 20% finder's fee. You can find their contact information plastered on telephone poles around Bali – but – this approach has led to my worst home shopping experiences.
Driving around: Driving around in search of property is more suited for purchasing land to build on – but – is your best option for finding land or property for sale in remote areas. Simply cruising around will also result in finding far cheaper prices – think 25% to 50% cheaper than Facebook. Look for signs that say "di Jual" (for sale) or "di kontraktan," (for contract/lease) take pictures, record the Google maps location, and use Whatsapp to contact the phone number listed on the for sale/rent sign, using Google translate to bridge the gap. This is how I found the land for my current home, and I'm very happy I did.
Remember, the fewer middlemen (agents, developers, agencies) you have between yourself and the owner, the lower your costs will be in purchase (between 2% and 20% lower usually) and the fewer miscommunications that can occur. So, when possible, deal directly with the owner.
(Click here to return to the table of contents)
How do you pay for and finance buying a home in Bali?
For any home or land purchase in Bali, you will need to pay for the purchase in cash (via bank transfer) in full normally within 3 months of purchase. Home loans are not available to the foreign buyer in Bali. For these reasons, you will need to possess, and pay, the entire cost of the property immediately when you take ownership.
This large sum of cash in a single transaction ($50,000 + $80,000 in my case) can be a lot of money and out of reach as a one time purchase for most international visitors aspiring to own a home in Bali. However, savvy buyers smartly resort to purchasing a land lease immediately, with plans to build the house on the land a few years later, when their cash resources replenish.
In this situation, it would be very viable to pay $20,000 to $50,000 for land upfront, and pay the $30,000 to $100,000 USD (or more) building costs when ready, spread in 5 payments for the construction over a 1 year long build.
As for the financial logistics of paying for a home in Bali:
Use Wise international money transfers or International Wire transfers to transfer payments
Get a local bank account to improve your financial/payment logistics
Use phased payments throughout the process
Utilize a trusted third party for escrow and for phased payments
Pay attention to the exchange rates, and avoid payments when your exchange rate is weak
Use Wise or International Wire Transfers, through your home country's bank, to transfer money
To get the money from your home country to Indonesia, the money transfer service Wise** is an excellent option as well as a formal Wire Transfer through your bank for getting the money to Indonesia. I used these two options interchangeably to transfer payments for my purchase process.
Consider setting up a local bank account with an Indonesian bank.
Not only does being able to transfer money into Indonesia directly into your Indonesian bank account make things easier, but it also makes the experience safer. Being able to "park" your money in a local bank account before purchase allows you to avoid the risk and potential hiccups that come with large international money transfers and solve them easily, as you are the sender and recipient.
Additionally, local banks allow instant interbank transfers, which makes onsite money transfers from your phone possible during the contract signing. Because I have a local bank account, I was able to transfer $25,000 immediately to my landowner within seconds after signing my land contract, via my smartphone, with him seeing proof in his bank account, so we both felt relieved and secure in the process without using escrow or a third party handling funds.
Utilize phased payments throughout the purchase process and turn over as little as possible as late as possible.
In real estate deals, pressuring buyers is a very common and international pastime – no matter where you are. Though this could be because the seller is simply anxious, you should be wary of possible scam artists, and aim to minimize your losses.
To minimize your losses and stay safe, arrange to make payments based on progress for tasks achieved.
Down payments and security deposits, for purchase or build, shouldn't amount to any more than 10% and should optimally be 2.5% to 5% of the overall purchase price. If a seller demands 25%, be cautious. The remaining payments should only be given when documents are completed or to pay for a phase's completion.
Remember during the process that if a deal goes wrong, the property owner maintains their property with no damages, but you are at risk of losing any money you've already paid but have not received goods/services for. Do not count on the Indonesian courts/legal system to be easy or useful when seeking refunds or repayments – instead, plan in such a way as to minimize loss while being fair.
Utilize notaries or lawyers for escrow, and get receipts at every step of the process
When paying deposits for services/goods yet to be received, avoid giving the money directly to the seller until the process is complete. Instead, agree on using a lawyer or notary as the intermediary for any deposits or delayed payments which you will pay initially, and the seller will receive payment after a specific action/period.
(Click here to return to the table of contents)
What is the "Nominee Approach" to buying/owning property in Indonesia, and why should you avoid it?
The "nominee agreement for land ownership in Indonesia" is an approach that, until recently, many foreigners were using to "own property" while getting around the previous Indonesian law that foreigners are not allowed to "own property," but only allowed to lease.
I will start by saying this approach should be avoided at all costs as it is 1) illegal and can lead to your land being seized as well as fines/punishments for you and 2) puts you at risk of losing control of your property. Nominee agreements are not recognized by the Indonesian courts or government. Only the owner on the land ownership certificate ("sertifikat") is acknowledged as having rights to the land – so, the Indonesian citizen, not you.
Previously, many foreigners used the "nominee land ownership" approach by paying an Indonesian citizen, commonly a friend, to purchase freehold land and finance the purchase. After the purchase, when the Indonesian nominee owns the land, a side agreement is created giving the foreign national unlimited rights to the land.
The issue arises in that the only contracts that are legal and enforceable in land deals as a foreigner are freehold sales contracts, leasehold contracts (limited to 25 years), and agreements on contract extensions, which makes the unlimited "nominee agreement" void from the start. This also means that the Indonesian nominee can kick the foreign national off the land and use it as they please whenever they decide to.
I have personally known 3 people who placed most of their life's savings into financing an Indonesian national purchasing property with the nominee approach, only to have the nominee take control of the property and boot the foreigner – and the foreign nationals had no recourse but to accept their fate.
For your own safety and investment, do not use a nominee to buy land or a home in Indonesia. Only use the leasehold (Hak Sewa) or Hak Pakai approach through a trusted notary, with contracts written by a trusted Indonesian lawyer.
Pay attention to the exchange rates, and avoid payments when your exchange rate is weak
The Indonesian Rupiah, which goes by the symbol "IDR" is a fairly volatile currency, which reacts to the global market with highs and dips. These highs and lows can increase or decrease the price of your purchase because all purchases in Indonesia are denominated in IDR. So, what can you do to at least minimize your risk when it comes to exchange rates?
Study the exchange rate between your currency and IDR for 6 to 9 months period, to get an idea of what seems "normal," high, and low
Open a local bank account, to transfer money into Indonesia, "parking" that money in IDR – locking in your exchange rate for that specific chunk of money
Whenever currency rates spike, and your home currency is worth more IDR, transfer a payment to your local bank account, which effectively locks in your costs
Plan your payment and savings strategy 2 to 3 months out, to avoid being forced to transfer money when your currency is (potentially temporarily) weak.
(Click here to return to the table of contents)
Do you need to speak Bahasa Indonesia (the Indonesian language) to buy a home and live in Bali?
Though speaking a little of the local language, Bahasa Indonesia, would be extremely useful, a foreigner speaking only English can still navigate the entire house hunt, research, and purchase process speaking only English. This is possible because of the large international and expat community on Bali that either speaks English or regular uses English in business. As such, you will be able to find trustworthy English speaking real estate agents, lawyers, developers, and notaries throughout the process.
However, you should understand that only speaking English means that you will have difficulty finding land outside of the tourist hubs and you will naturally end up paying "foreigner prices."
Though it will be impossible to get the low and desirable "local price" without speaking fluent Indonesian and building lots of relationships, speaking a little Bahasa Indonesia will go a long way in helping you identify your own opportunities to buy land before bringing in a lawyer, notary, or real estate agent fluent in English and Indonesian as a translator.
In the meantime, I highly recommend using Google Translate to translate property listings, and signs, for messaging potential sellers, and for translating documents, both for prospective properties and for understanding the Bali real estate market.
(Click here to return to the table of contents)
New Villa or Existing Home: Which is the Better Option for You?
With the vast range of range of property on Bali, existing and new builds, luxury and minimalist, decadent and budget friendly, even the simple question of whether to buy an existing home or build a new one seems like a difficult one – at first. But, it's not.
For new arrivals on Bali aiming to be homeowners, I highly recommend buying a new construction.
Due to the high variance in construction quality on Bali, from unprofessional and shortcut laden builds, it is nearly impossible to see if that prospective new home has the correct foundation for the shifting rice field beneath it, is built high enough above the land for flood season, and if it has years of mold hidden under that beautiful layers of white paint.
Unfortunately, most buyers don't discover the true nature of their build until a few years later, after a few rainy seasons and the paint wears off.
Additionally, newly built homes are currently selling for twice their build costs, so, building will save you a significant amount of money.
Common build quality in Bali and the difficulty of assessing an existing building fully, combined with the extremely low cost of building new make it a no brainer that building a new villa, to your standards, and your specifications is a much better option.
By building a new villa on land you choose, you not only dodge the potential problems of buying an old jungle house, but you also have the opportunity to build something in the perfect location for you far better than anything you could ever buy or build back home – on a comparable budget.

My experience building Villa Balifornia: Trial by (ring of) fire
HOW MUCH DOES IT COST TO BUILD A HOUSE IN BALI
BALI VILLA DESIGN AND PLANNING PROCESS: ARCHITECTURAL, STRUCTURAL, INTERIOR DESIGN, AND MORE
BUILDING A HOUSE IN BALI: THE CONSTRUCTION PROCESS
Also Consider Reading: 4 Easy Steps to Buying a Villa in Bali

Footnotes and Source Data
Relevant Indonesian Property Laws
Law Number 5 of 1960 (defines Hak Milik ownership)
Regulation No. 18 year 2021
Omnibus law on job creation of 2020
Sources