For those that have experienced the "Island of the Gods," the question of moving to Bali and the possibility of living a tropical of life filled with sunshine and good vibes always comes up. So, is it possible to move to Bali permanently? Absolutely.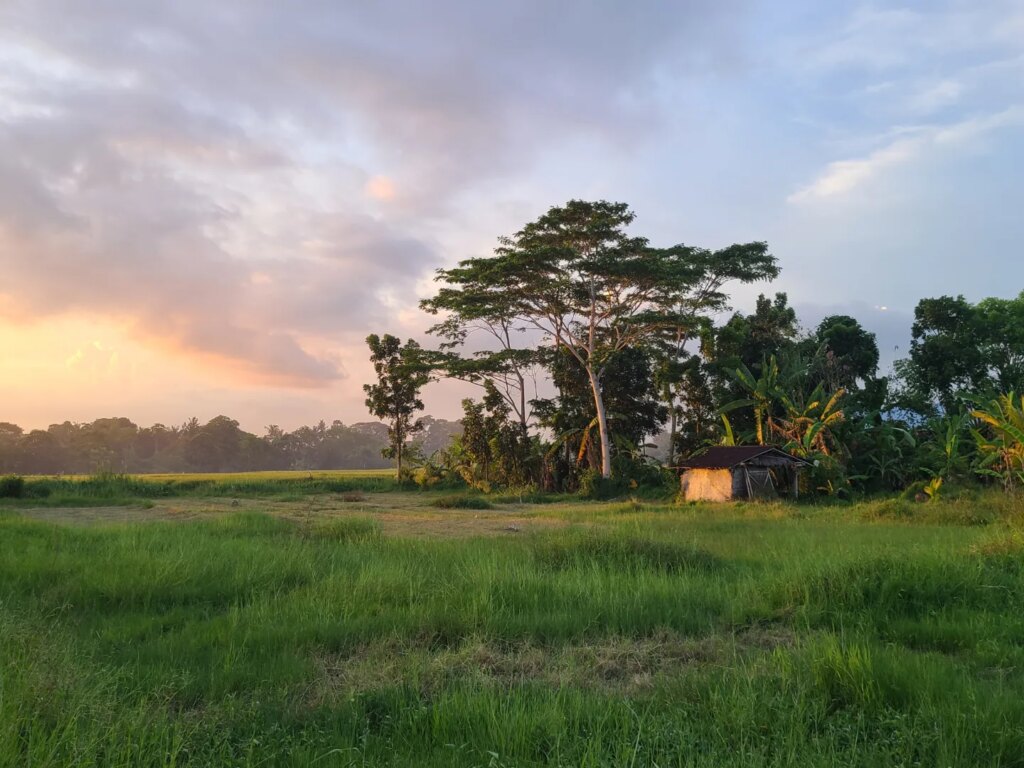 With the right planning, tips, some visa prep, and a little good timing, anyone can make Bali their home, part time or permanently. Unfortunately, the relaxed and go with the flow pace of life in Indonesian can make the experience of moving from the US or Europe to Bali feel a little chaotic, but only if you don't the essentials of being an expat or nomad on Bali.
In this guide, I will share everything you need to know to go from a life anywhere in the world, moving that life to Bali, and making the experience along the way an enjoyable memory. We'll start with a step by step process, followed by some essential things you should know before you start planning, and end with a complete guide with everything you need to know for a smooth life on Bali.
Read on to discover everything you need to know to make Bali your new home.
This article contains affiliate links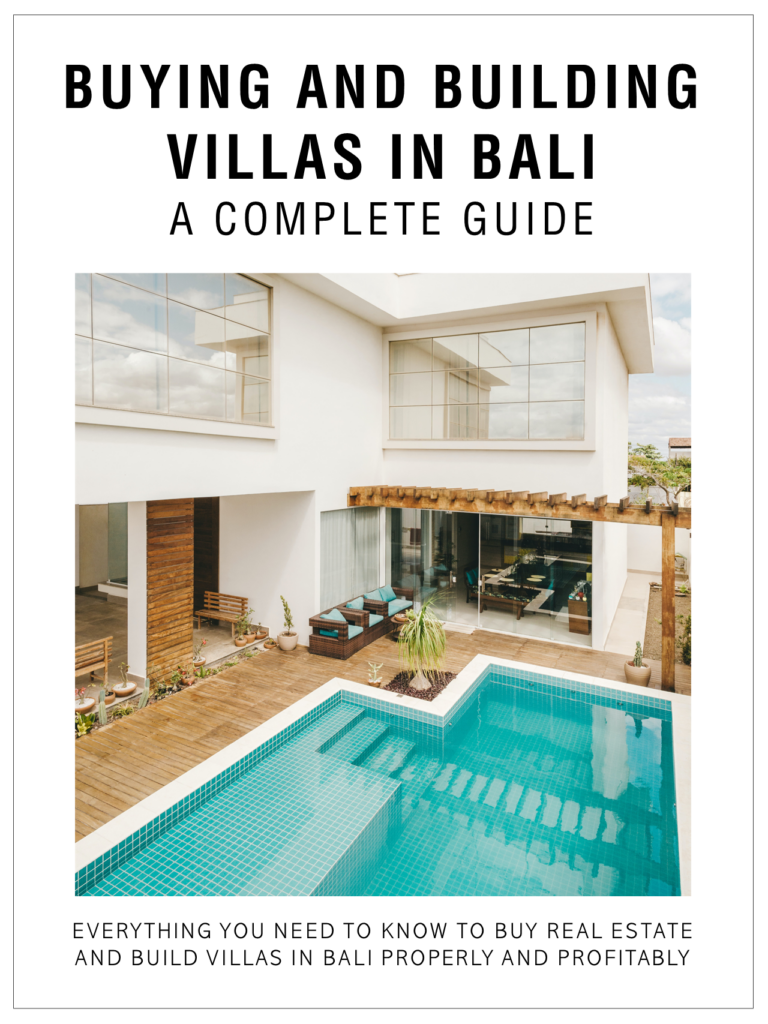 Moving to Bali Quick Guide
Bali's allure comes from a combination of the wonderful Balinese Hindu community that have lived on the island for centuries, a laid back and far from restrictive lifestyle, and the beautiful nature – volcanoes, beaches, and jungles – all rolled into one easily accessible destination set amongst the 18,110 islands in the Indonesian archipelago. Bali's remoteness, rustic backdrop, and mix of island cultures are simultaneously what make it "The Last Paradise" and (at times) a difficult place to navigate. Though you could (and likely will) spend years getting to know and love the island you will still find yourself pleasantly confused quite often, but for now we want to (temporarily) get you passed "confused" and onto the "pleasant" part of the experience.
The first part of our guide is a Complete Guide to moving to Bali aimed to be read in 15 minutes and highlighting the most important things you need to know to plan and start your adventure. Specifically:
After sharing the most important things to know before planning your move, continue reading for the full guide with everything you need to know for a happy, healthy, fulfilling, and budget friendly move to Bali.

Table of Contents
From the Full Moving to Bali Guide (Part 2)
Essential Preparations Before Moving to Bali

About Me and This Guide to Moving to Bali: Traveler and nomad turned "pandemic immigrant" who calls Bali home between travels, and 3 years of insights of the good, the bad, and ugly of being a "Bali Bule"
Whether you're reading this guide with the ambition of moving to Bali in a few years or you're already on Bali and frantically looking for answers to questions, rest assured I have been in your shoes and in this article I'll share the answers to every problem I wish I had known before and that you need to know now.
My Bali lifestyle started in 2019 when after a few trips to Bali to learn how to surf and freedive I realized the combination of sun, chill vibes, natural beauty and cost-effective living made Bali a great base to write and recover between travels exploring the best of Asia. After trip number three that year, I arranged a long-term visa (1 year multiple entry business visa) and rented a house for a year in Uluwatu…just in time for the pandemic to lock down the world.
The accidental coincidence of being locked down on Bali from 2020 to the end of 2022 was probably the best luck I had traveling and encouraged me to make Bali a semi-permanent home and become intimately familiar with the ins and outs of living in "The Last Paradise."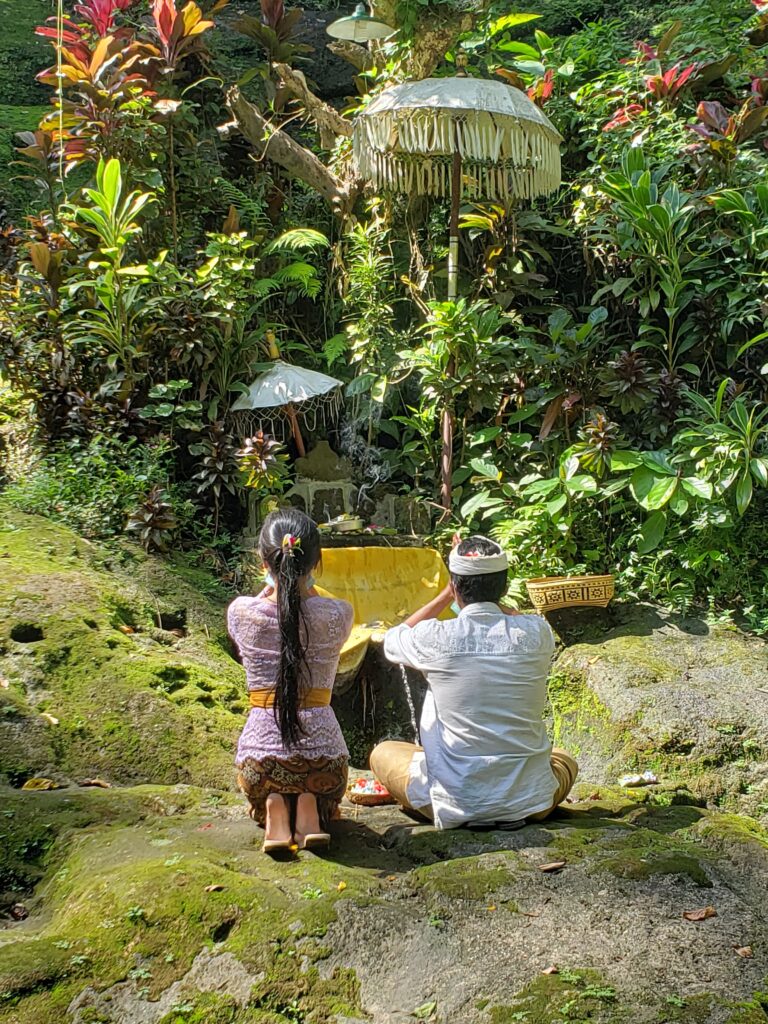 In that two years of living on Bali, I upgraded to a KITAS, a temporary resident permit that allows me to come, go, and live on Bali, I opened an Indonesian company (PT PMA), I purchased a piece of land near my favorite surf spot in Bali, and I managed construction of my dream home Balifornia – an industrial style loft villa that is essentially a minimalist hunk of concrete covered in plants. Additionally, I learned the local language, got a driver's license, and sorted out virtually every problem you're likely to encounter as you transition from making Bali your dream vacation to your temporary (or permanent) home for a few months, a few years, or indefinitely.
More importantly, in this article I will share the highlights (and then the details) to have the best experience possible moving to and living in Bali.
Now, let us start your journey of moving your life to "The Island of the Gods."
How to Move to Bali in 11 Steps
Let's be honest. Moving to Bali long term isn't hard at all. All you need is a passport, a flight, and enough money to last your trip – and with that, you're set to move to Bali…however, it may not be the smoothest or most comfortable experience.
To live on Bali long term, adapting to its charm and quirks, and ensuring you have what you need – the food, experiences, creature comfort, and support – and fully enjoy the long term you will need some preparation, you will need to start some things on arrival (that you might not be aware of yet), and you need a few tips to be ready for Bali's quirks.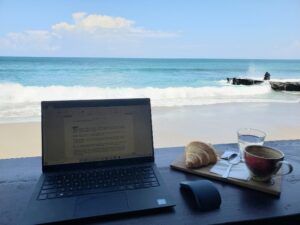 In this section, we'll share 12 steps that will take you from being at home in a normal life, through the prep you need to do before arriving, to everything you need to on Bali to find your village, find your home, and start living the good life on the Island of the Gods.
Let's get started with the step-by-step process for an enjoyable experience of moving to Bali…
1. Figure out your financial situation for the move.
Decide your source of income or how much savings you'll bring and use that to figure out how long you'll stay on Bali for. From here, you can estimate your budget and plan your lifestyle on Bali in advance and how long you'll stay. All other plans (location, accommodation, visa, etc.) will depend on these decisions.
2. Decide which "Bali lifestyle" you want to start planning your budget, accommodation, and visa.
The right budget and right plan will vary a lot between a lifestyle as a vegetarian yogi living in Ubud, a money burning superstar tourist and professional partier in Canggu, an eternal summer surf bum in Uluwatu living on local food, or an expat retiree in Sanur. Additionally, each location in Bali is suited to a happy life for a specific lifestyle. Pick your primary target lifestyle so that later (step 3) you can figure out where in Bali is best for you.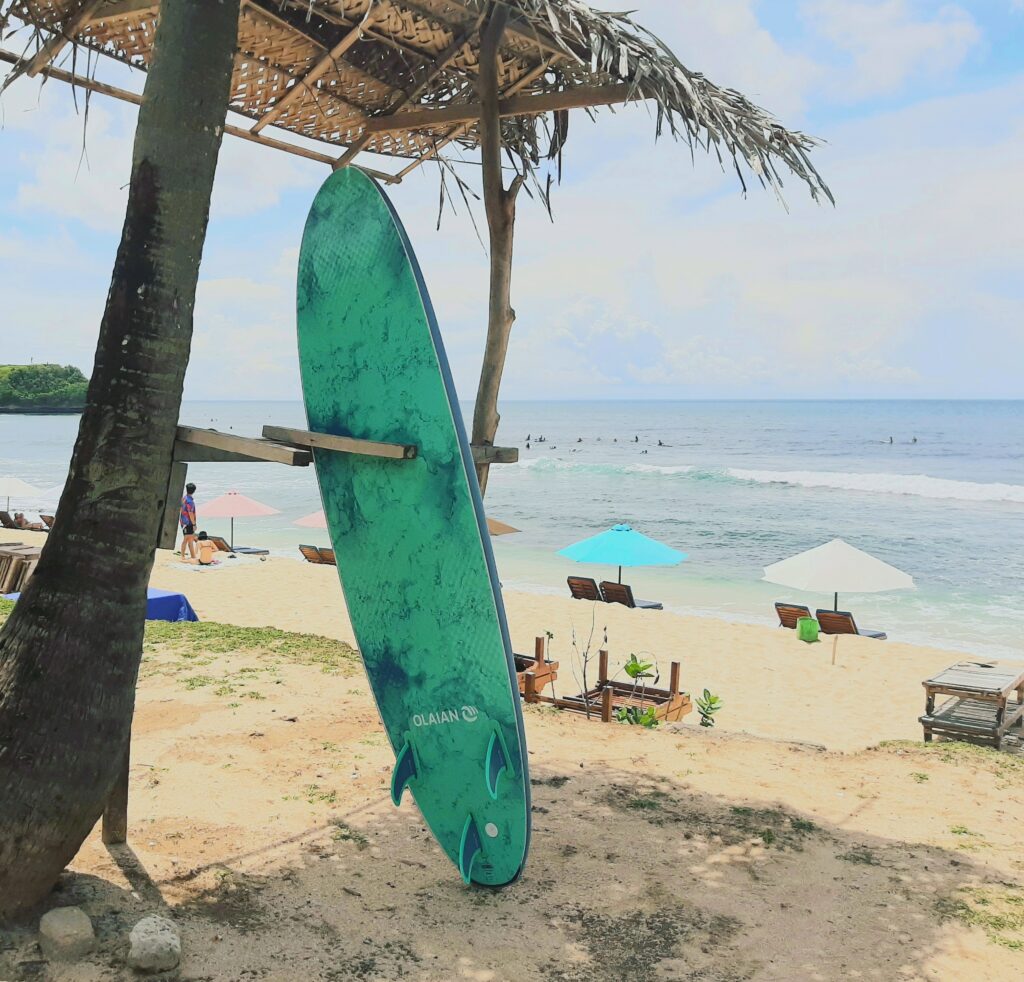 3. Decide where in Bali you want to live for your first year on Bali
The perfect place for you in Bali will depend heavily on your budget, desired activities, preferred climate, amenities, infrastructure, and desired lifestyle, so picking the right place for your needs and preferences is important. Knowing where you live will let you start searching for a house, planning your life, and planning your budget. The most popular locations, and best to start with, are Seminyak, Canggu, Pererenan and around, Ubud, Sanur, Uluwatu and the Bukit, Amed, Lovina, or Tabanan
3a. Consider a short test to visit Bali, between 2 and 6 months.
To see if the ups and downs of Bali, infrastructure, visa, traffic, and changing expats living situation are what you want long term, plan a test trip to Bali so you can either 1) plan better for your real move to Bali or 2) plan for a better country for your needs
4. Start looking for a house to lease in Bali long term, for 1 year ideally.
To find a long-term house in Bali, use Bali neighborhood real estate Facebook Groups, Facebook Marketplace, and Rumah123.com. Don't pay anything prior to visiting Bali, but start arranging viewings immediately
Do your preparation before arriving on Bali…
5. Arrange your visa in advance based on your planned length of stay and plan visa runs accordingly.
Pick your Bali visa. Indonesia's visa regulations allow visas for 2 months single entry tourist visa, 6 months single entry social visa or digital nomad visa , 1 year multiple entry business visa, 2 years temporary resident permit, or 5 years retirement visa are available. Visa for 2 months single entry, 6 months entry, 1-year multiple entry will require "visa runs" accordingly if you want to live in Bali longer than the length of your visa. Plan your visa runs to Vietnam, Malaysia, Thailand, or Singapore accordingly.
6. Get your International Driving Permit in your home country to drive legally in Bali.
An Indonesian Driver's License (SIM C) or an International Driving Permit (only obtainable in your home country) is required to drive a motorbike legally in Bali, so plan accordingly. Consider a motorcycle safety course to learn to ride a motorbike safely as this will be the best mode of transportation in Bali
7. Set up your banking and personal finance situation for easy use in Bali: Wise, Revolut, Debit Cards, Credit Cards
Open a Wise "Borderless account" and get the debit card, open a Revolut account** and get 2 debit cards, get 2 credit cards and 2 debit cards from a traditional bank that is friendly to international banking. Ensure you have a way to receive banking verification texts (Google Fi). Click here to jump to the banking essentials to prep before Bali.
7a. If you are from the US, sign up for Google Fi and activate your Google Fi SIM while in the US.
Getting GoogleFi as an international texting option will allow you to receive verification texts from banks, Gmail, Paypal, AirBnB and security sticklers for about $20 per month making accessing your financial accounts either. Aspiring expats from Europe, Canada, Australia, and South America, look into a cost-effective SIM to take with you that receives international texts and bank verifications.
Getting Settled on Bali…
8. Get a local SIM card to have a permanent local number and consistent connectivity (Learn more)
9. Setup the Gojek rideshare app and get verified for an easy/cheap rideshare app, easy way to order food delivery, and easy way to pay bills on Bali (Learn more)
10. Rent a motorbike monthly for transportation (or purchase second hand) (Learn more)
11. Learn the Indonesian language to make daily life easier and lower your cost of living.
Duolingo is best, and there are plenty of "Bahasa Indonesia" teachers
A few steps to set yourself up for the long term.
12. Start setting up yourself for long term life on Bali
Now that you know the process of moving to Bali the smart way, I have to be honest with you…for this experience, the devil is in the details!
By this I mean that even though you know how to do things based on how things should work in Bali you should know that things very rarely work out as they should in Bali! However, in Bali, if you know what to expect then things always turn out how they need to and always have a way of working out.
In this next section, I'll share 41 quick tips you need to know to make sure Bali delivers that pleasant happy ending you're after.
Don't worry! You don't need to remember all 41 tips in detail. Just remember the general ideas, and remember you can always come back to this list (and complete guide that follows) for the quick answers you'll need.
41 Things You Need to Know Before Planning Your Move to Bali
The cost of living varies wildly across Bali and Bali can be as cheap or as expensive as you want depending on 1) where you live and 2) the lifestyle you choose – ranging from $1000 per month living like a local in Amed or Lovina to $7500+ per month living like a tourist in Canggu or Uluwatu. Housing (a villa) will be your biggest cost. Know your budget and do your research in advance (learn more)
The GoJek rideshare app is essential for ordering rideshare taxis and moto-taxis, food delivery, and paying bills. Download the app, get verified, and add credit via free Wise transfer to make life in Bali much easier. (learn more)
Opening a free Wise borderless account and getting the account fully verified is almost as good as opening an Indonesian local bank account for many expats (that don't have a KITAS) and much less of a headache. With this, you'll be able to transfer credit to GoJek and local bank accounts quickly and easily. (learn more)
Your personal finance and banking tools should include a Wise account, Revolut**, 2 credit cards, and 2 no fee debit cards to ensure you have access to cash when something goes wrong, and you can easily transfer and receive cash as necessary (learn more)
Facebook groups for accommodation (by neighborhood), the Facebook marketplace, Rumah123.com, and OLX.co.id are the best resources for finding monthly and yearly homes, apartments, and villas for rent. (learn more)
The most popular locations for expats in Bali, and best to start with, are Seminyak, Canggu, Pererenan and around, Ubud, Sanur and Nusa Dua, Uluwatu and the Bukit, Amed, or Tabanan. Additionally, Seseh, Cemagi, Babakan, Lovina and Jimbaran/Ungusan are worth checking out (learn more)
Bali is changing rapidly – from the "rustic island life" of before 2015 to an aspiring beach tourism mecca. Be warned that the Bali you move to now won't be the Bali you have in 2 years, socially, culturally, economically, or in nature
Bali's infrastructure of roads and drainage is lacking in many places relative to the amount of traffic and water flow during rainy season. Understand and accept the infrastructure situation before you move
Bali has two seasons, "rainy season" and "dry season." Plan accordingly if spending part of the year in Bali, and understand how roads, delivery services, and your internet connection are affected (learn more)
Balinese Hinduism is the religion in Bali, set against a backdrop of Islam which is the religion of the majority in the 18,100+ islands of Indonesia. Buddhism was also once a primary religion of Bali. (learn more)
The primary language of Bali is Indonesian ("Bahasa Indonesia") followed by the Balinese language ("Bahasa Bali"). Indonesian can easily be studied for free on Duolingo. I am also including a list of the **500 most common words in Indonesian (learn more)
The healthcare system in Bali is poor and most wealthy Indonesians travel to Malaysia or Singapore for medical care. Keep travel insurance for emergencies and know which Bali hospitals are dependable (Siloam and Sanglah Medical) (learn more)
Don't drink the tap water in Bali. Only drink bottled water. Locals and expats routinely exchange 5 gallon bottles of purified water for home consumption. (learn more)
Bali belly, as traveler diarrhea is known on Bali, is common for locals and long stayers so be ready. Know how to manage how you eat, how to react to symptoms, and where to go for medications (learn more)
The best Bali expat and digital nomad information sources (aside from this post) are Facebook groups and are the Canggu Community Facebook Group, Bali Expat Community Facebook Group, the Uluwatu Community Facebook Group, and the Law and Regulations in Indonesia Facebook Group (learn more)
Tokopedia is the Indonesian equivalent of Amazon and the most reliable place to order anything in Indonesia because most shops in Bali don't have what you'll need. You can pay for your Tokopedia orders via the GoJek app. Other good alternatives for online shopping are Shoppee and Lazada. (learn more)
After 180 days in Indonesia, you are considered (by the Indonesian government) a tax resident of Indonesia and will (possibly) need to file taxes in Indonesia. As a tax resident, Indonesia expects you to file personal income taxes on global income with the Indonesian tax office (learn more)
Top 10 locations in Bali right now (learn more)

"Scenes" of the moment in Bali (as of 2023) (learn more)

The best café scenes of the moment are in Pererenan, Bingin, and Ubud
The best surf scene is around Uluwatu and Balangan
The best yoga scene is in Ubud followed by Canggu
The best digital nomad scenes and coworking spaces are in the Bukit (Uluwatu, Bingin, Ungusan), Perenenan, and sections of Ubud
The hidden gems in Bali, if you don't mind quiet, are Amed, Lovina, Pasut and dotted throughout Tabanan
The best scuba diving scenes are in Gili T (not technically Bali) and Amed

Don't forget to immerse yourself in the local customs and live amongst the Balinese people for an enriching cultural education and (surprisingly) a lower cost, higher happiness way of life. Eat at local restaurants, get to know the "local areas" of your community, learn the local customs to practice (like Nyepi) and respect (like offerings and ceremonies), and you may be surprised how rich the "different" pace of a "humble" Balinese life can be compared to the gawdy rat race of back home.
SIM cards are easily purchased at roadside kiosks for 100k IDR for a sim and 30 days of service with 10 GB of data, and rechargeable monthly within their respective app or through the GOJek app. Telkomsel isthe most reliable option. (learn more)
Everyone will be late, even you. Nothing happens on time in Bali due to a combination of the culture and traffic. Adjust your mindset accordingly to keep your sanity.
Dogs and Cats can't be brought to Bali and the ones on Bali can't be taken. Take this into consideration when adopting a pet in Bali. However, stray dogs are friendly and "community care" of street dogs and cats (feeding, medication, ) is encouraged. (learn more)
Public transportation (buses, metro) is almost nonexistent on Bali. Gojek (rideshare) mototaxis and private cars are the primary ways to get around Bali. (learn more)
You can rent a motorbike daily, weekly, or monthly for between 800k IDR and 3.5 million IDR per month, but you will need either an International Driving Permit attained in your home country or an Indonesian motorbike driving license (SIM C) through the Indonesian National Police Station (SAT POL). Note that travel insurance doesn't cover driving motorbikes without a helmet or while intoxicated (learn more)
During the rainy season and heavy rains, internet goes out, GOJEK motorbike rideshares stop, and deliveries (of food) stop until the rain breaks, so plan accordingly. (learn more)
Your initial visa options are 60 days (single entry tourist visa), 6 months (single entry "Social Visa"), 1 year (multiple entry). Later a 2-year temporary residence permit, 5 year second home visa / retirement visa / permanent residence permit may be appropriate if Bali becomes your permanent home (learn more)
Ferries to the smaller, nearby islands (Gili T, Nusa Penida, etc.) are easily booked online via 12Go.Asia (learn more)
Be prepared for price tag shock on "luxury items" as some specific items will be VERY expensive compared to home – particularly all alcohol, cheese, and beef/steaks, as well as anything imported. (learn more)
HOUSING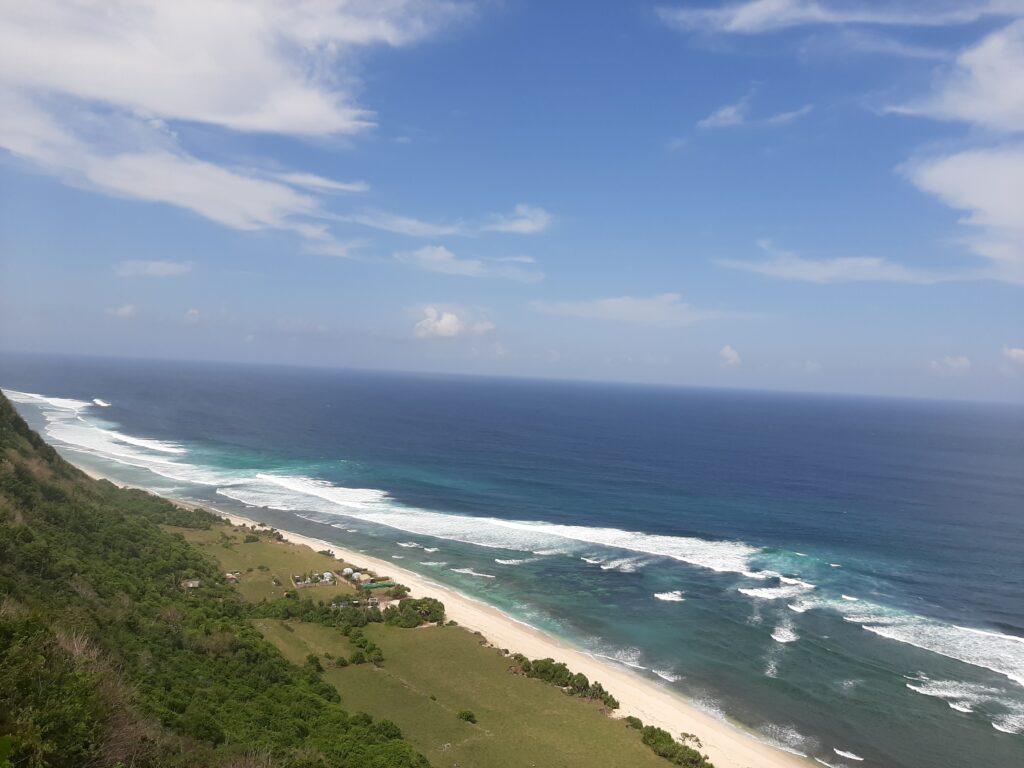 DO NOT rent or buy a home with open living or open dining. Hot weather, bugs from the nearby rice fields, mice, and snakes will quickly make you regret living in a space open to the world. (learn more)
DO NOT consider buying a home or land in Bali until you have lived in Bali for a full year at least (learn more)
DO NOT consider "buying" a home in Bali until you have read this (learn more)
DO NOT consider buying land in Bali until you have read this (learn more)
DO NOT consider building in Bali until you have read this (learn more)
Understand that renting a home in Bali likely involves finding the home via Facebook and paying for the entire period (1 month, 1 year, etc.) upfront along with a security deposit. (learn more)
Understand that there is a wide range of housing options on Bali – guesthouses, bungalows, "local houses", villas, and luxury villas – and the rental price will vary accordingly (learn more)
MEDICAL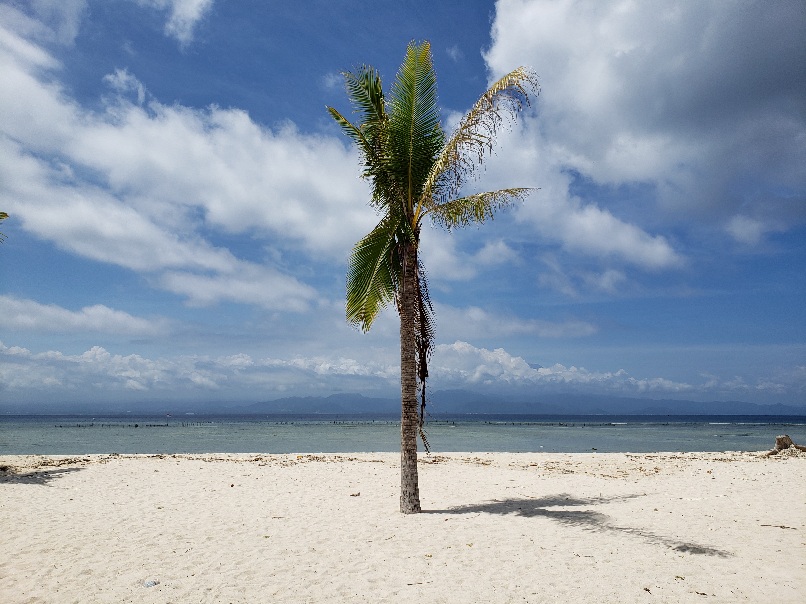 Siloam Hospital and Sanglah Medical are the best hospitals in Bali and should be your defaults. However, for minor issues, every area has at least one clinic and multiple pharmacies (learn more)
Maintain travel insurance or health insurance, primarily for the medical evacuation and emergency coverage or health insurance with medical evacuation coverage for your entire time on Bali. I recommend Safetywing, but any good health insurance will do (learn more)
Bring essential medications for one or two months at least, as they may not be easily attainable or readily available in Bali. Ensure to keep your prescription and contact information for your doctor and pharmacist to avoid any issues with customs (learn more)
Understand that the quality of healthcare for women regarding female specific health issues is mediocre to poor on Bali, and for major female medical issues you may want to travel to Malaysia or Thailand. (learn more)
SAFETY AND SECURITY
DO NOT have anything to do with drugs on Bali. Drug gets the death penalty in Indonesia all other drug cases get 12 years in prison, minimum. Don't risk it. (learn more)
WORKING
Foreigners can ONLY work on Bali if they have a work permit and can only work within the job title listed on the work permit. KITAS temporary residence permits DO NOT permit foreigners to work. Performing any work in Bali for customers in Bali without a work permit will undoubtedly get you deported. (learn more)
PT PMA's (Foreign Owned Indonesian Companies) are a complex matter and require a 10 billion IDR capital investment (~$700k USD) along with continuing reporting requirements and restrictions on what business activities the specific company can do based on permits and licenses. Consult a competent lawyer and tax advisor prior to seriously considering opening a PT PMA (learn more)
Why Bali?
A lovable island destination meets pockets of bohemian vibes and upscale living at a budget price
In the past three years I've seen Bali's popularity as a tourist destination skyrocket, which sounds fair. But, in my real estate research into the Bali housing market I've learning a swarm of expats are now using Bali as a base for remote work or as a part time tropical home. With all of the great destinations for remote work around the world, it's fair to ask, "why Bali?"
Bali delivers a unique island destination with a history of adventurous and bohemian westerners colliding with a new trend of luxury villas and upscale healthy and active living to create a patchwork of communities that deliver every "kind of Bali" you could want, each in its own community and at an affordable cost relative to prices in the US and Europe. The result is an island with its own beautiful culture dotted with eclectic communities and neighborhoods that offer the best of what you'd want from a tropical vacation destination but the amenities and comforts you'd need to enjoy and stay productive in a place for years.
Bali is a great place to move because of…
"Budget Hawaii" living thanks to (potentially) low, affordable cost of living with the backdrop of island culture ( Balinese society ) and beautiful, tropical nature, towering mountains, white sands beaches, and more
World class surf and warm waters around Bali and thousands other islands make for surf conditions matched by few places in the world, and equal opportunities for diving and other watersports
Locations like Ubud and Amed with robust "conscious communities" and spiritual scenes catering to vegetarians and vegans make living alternative lifestyles on a daily basis cheap and easy vs. North America and Europe
The unstructured nature of Bali makes for a "make your own adventure" vibe.
True digital nomad lifestyle with countless cafes, coworking spaces, and DN lifestyle friendly living and gyms
Bali also has:
World class dining (look up Aperitif, Uma Garden, Mozaic Gastronmic Restaurant)
The opportunity to save tons of money while living a fulfilling lifestyle
A large and eclectic community of long-staying travelers, nomads, and expats, that rotate through routinely adds an "east meets west" influence to cafes, restaurants, and social life
Countless Majorca worthy beach clubs
Impressive beaches ranging from turquoise water and cliffs (Nyang Nyang, Melasti), to black sands and shoreside palm trees with lobster shacks (Medewi and the West Coast), to quietly peaceful perfect for freediving and snorkeling (Amed)
A handful of tiny yet beautiful and uniquely quirky islands nearby that will make perfect "weekend getaways" (Gili T, Gili Air, Gili Meno, Nusa Penida, Nusa Lembongan, and Nusa Ceningan)
"Quick access" by ferry to up and coming replacements to Bali's hotspots (Sengigi and Kuta Lombok) and to Bali in Indo (Sumba, Sumbawa)
For me personally, as a digital nomad and lover of nature, the Bali serves as a comfortable base for 4 to 6 months between travels, as a place where I can surf, enjoy the beach, work remotely, and live the simple life. Making the full commitment to make Bali my part time home added up to the full picture as a peaceful island paradise home to complement my life the rest of the year.
Who is Bali Best for: Island loving remote workers, surfers, divers, and spiritual types.
Digital Nomads, Remote Workers, and anyone with a location independent income
Island retirees aiming for a home to settle in with a tropical paradise and island vibes
Part time expats and seasonal workers that are location independent for part of the year
Surfers, because it doesn't get much better than Indonesia
Scuba Divers and Free divers as Bali gives quick access to some of the most beautiful sites in the world, and recreational dives for ~$40 (I highly recommend Trawangan Dive on Gili T)
Spiritual types, members of the conscious community, vegans, and vegetarians as they will find plenty of community and support in Ubud
Adventurous families with kids under school age
Why not Bali
Though Bali is a dream destination for many that is hard not to love, there are a couple of situations in which you will likely be better off keeping Bali a vacation destination:
Bali is not best for
Bali will be expensive for families with school aged children
As cheap as everything is on Bali, quality education for foreign children is quite expensive – think $1,000 to $3,000 per month for quality international schools, ranging from Montessori schools to the coveted Green School (which costs more than most adults' college education)
Outside of these options, foreign children have no quality local options for education as cheaper "local education" is kept only for Indonesian children, leaving only home school options with their inherent pros and cons.
Solution: Summers Only
For adventurous families that don't have pockets deep enough to cover tuition fees for quality education, making Bali a "summers only" destination is a perfect medium. The two to three month summer break period (June to September) of most schools fits perfectly into the window of a 60 day tourist visa and in the beautiful Bali dry season with cool temperatures and devoid of rain. Additionally, a 60 day visit to Bali is probably one of the simplest and most cost efficient approaches to experiencing Bali
The 60 day Bali Family Experience
For families limited to a "summer home" on Bali, follow all of the same steps – get your 2 month villa, rent a bike, make yourself at home – and do so without the income worries (living off savings), long term visa worries, and without the personal income tax worries the rest of us deal with. Just enjoy Bali as your sweet summer home in all its perfection.
Non-remote workers without savings for their trip will have a very difficult time making a living on Bali
For individuals that don't have remote work and don't have the savings to last their trip, they are likely hoping to find work on Bali or build a business on Bali. DO NOT FALL INTO THIS TRAP.
1 – Working on Bali for a company or customers on Bali without a proper work permit will get you deported. Deportations for "misuse of visa" happen everyday, and in July 2023 Indonesia once again announced a task for specifically aiming to deport 100 foreigners per month minimum.
In the off case that you do find employment on Bali
2 – Pay for all employees (even foreign ones) on Bali is appallingly low (think ~$1000 per month or far less starting for foreign employees). From experiences I've observed with other expats, this counterpoint will suck a lot of the joy out of your island living situation.
The Solution: Seasonal work and save before you come OR start remote work or a digital nomad friendly job
To maintain that love that you have for Bali now, follow the footsteps of the families and plan to make Bali your summer (or winter) home each year, working for a period, and carving out time to "live" on Bali – on your savings – carefree and able to soak up more of that Bali lifestyle than you would rebooting your rat race in the confines of island life.
…or…
I strongly recommend cultivating an online or location independent side hustle – I have and I wouldn't take any other path over this one.
For your follow on question (how can I make money online) this is a list of the 51 most common jobs of successful digital nomads that I analyzed from my Global Digital Nomad Study. Read that, get some ideas, and start hitting the drawing board.
Now that you're familiar with the ins, outs, and quirks of living on Bali, what if you've decided Bali almost sounds like the perfect escape, but its just slightly too much of a hassle?
That's fantastic. At least you know what you don't want, which puts you one step closer to what you do want.
If Bali isn't quite fitting the bill for you, then read on to discover 10 other places that are popular with nomads and expats right now for good reason, that I have personally lived for an extended period, and that I highly recommend.
But if you're convinced you still want to move to Bali, scroll further down (or click here) to start reading my full guide to moving to Bali.
10 Alternatives to Bali: The most popular expat homes and digital nomad basis I recommend as alternatives to Bali
Thailand (Chiang Mai, Krabi, and the Islands)
Vietnam (Hanoi, Hoi An, Da Nang)
Chile
Colombia
Malaysia (Kuala Lumpur, Georgetown)
Sri Lanka (Ella, Arugam Bay, Hikaduwa to Welligama) (Check current social situation)
Albania
Greece
Peru
Ecuador
10 Other Places in Indonesia to Consider Besides Bali
With Bali's quickly growing popularity comes the spoiling of much of the charm it was known for last decade and rising prices. If you're interested in experiencing that same lost charm and the low cost of living that expats love so much, consider these options
Nusa Penida (along with Ceningan and Lembongan) **
Lombok (Sengigi, Kuta) **
Sumbawa **
Labuan Bajo **
Malaysian "Sabah" and "Sarawak" **
Now, let's get into the full guide to moving to Bali…
Now that you know the basics of what to prepare for your new life on Bali, and a few hints of what lies ahead in daily life, let's equip you with everything else you need to know not just to survive on Bali, but thrive!
But before we continue, let me share a little bit more about how fate pushed me from the happy life of a nomad and backpacker into life of a "Bali Bule" half the year and (still) a globetrotter the other half.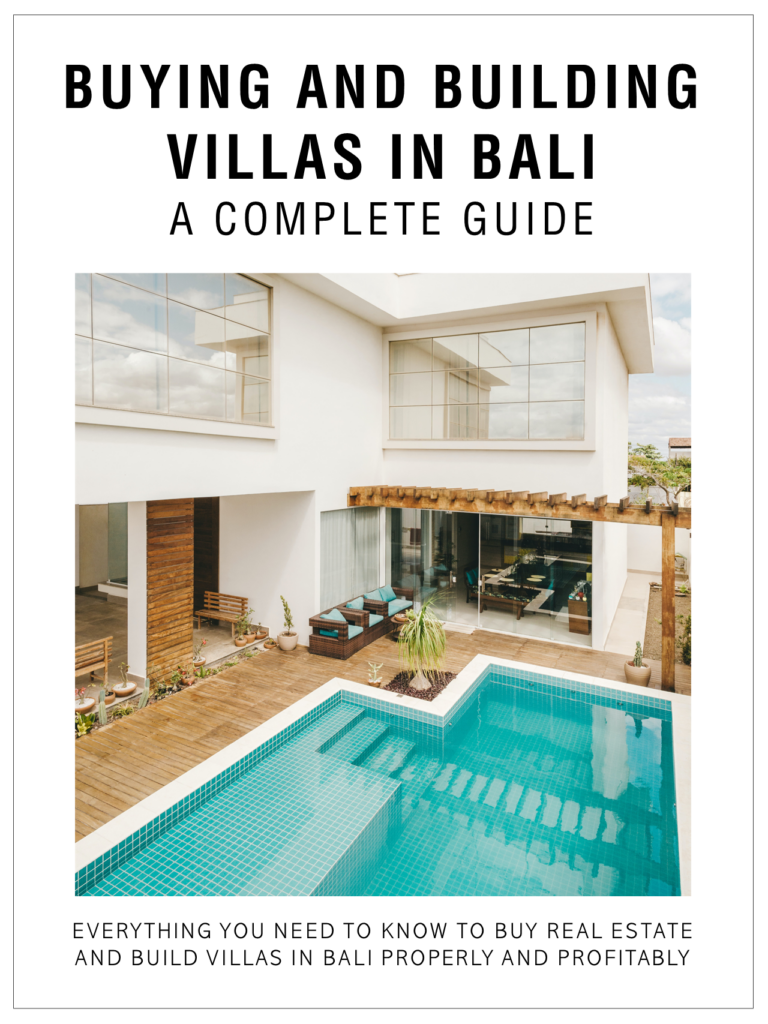 Now that you you know where to start with your move to Bali, let's dig into the details.
Continue on to our free Complete Guide to Moving to Bali to discover Bali's cost of living, housing prices and how to find and rent a villa, what banking essentials you need to know for Bali, how to prepare for how you'll get around on Bali, medical essentials, and more.
Click here to jump to our full guide to moving to Bali…
Or jump to the appropriate section to answer your next burning question.
Essential Preparations Before Moving to Bali

Other Great Articles in the Moving to Bali Series
Other Great Nomad, Travel, and Expat Lifestyle Articles