Picking the right backpack for your daily life and travels is an important thing in today's world. For the hard user and those who ruck or do weighted workouts GORUCK backpacks are potentially the best combo backpacks for workout and fitness. Unfortunately, understanding the nuanced differences of the GORUCK's Rucker vs. GR1 backpack can be confusing and daunting.
Both backpacks are tough as nails, built to carry 400lb+ loads, sport a SCARS lifetime guarantee, and are minimalist and utilitarian for urban life – but one bag is perfect for hard use digital nomads while the other is a gym in a bag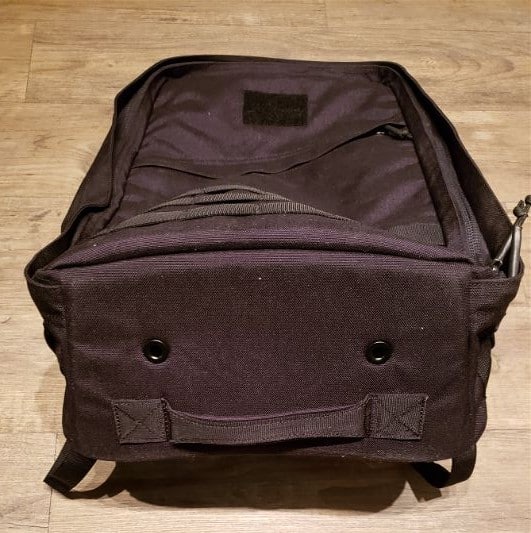 Luckily for you, in this GORUCK GR1 vs. Rucker comparison, you'll discover which of these bulletproof daily carry rucksacks is more appropriate for your life, travels, fitness, and adventures – the GORUCK GR1 or Rucker.
Note: This article contains affiliate links.
---
HIGHLIGHTS OF THIS GORUCK GR1 VS. RUCKER COMPARISON
If you're looking for the perfect durable everyday carry bag that will last a lifetime and offers extra laptop protection go with the GORUCK GR1 – click here to read our full GORUCK GR1 review.
If you tend to use the internal MOLLE webbing to add extra pouches and keep your backpack organized, go with the GORUCK GR1 – click here to read our full GORUCK Rucker review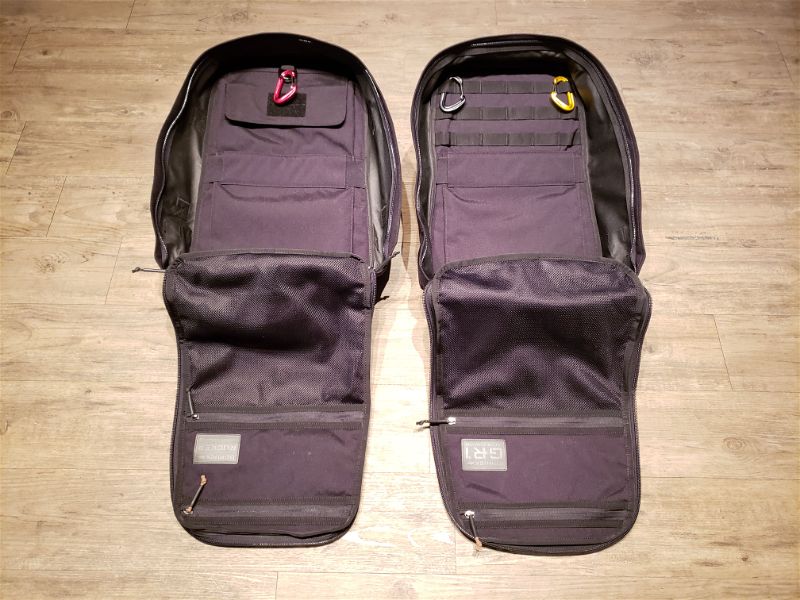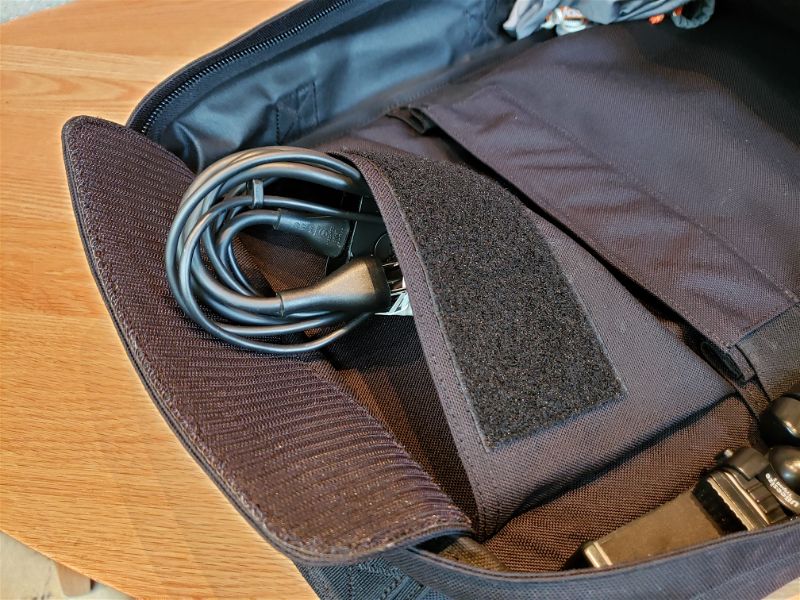 If you're looking for a minimalist backpack for rucking and weighted workouts that are durable enough to survive a heavy beating and you don't need extra laptop protection go for the Rucker
If you're on a budget and want to save $100, go for the Rucker.
If you already have an inkling of which backpack check out our GORUCK Rucker review or click below to check prices on the GORUCK GR1 and GORUCK Rucker.
---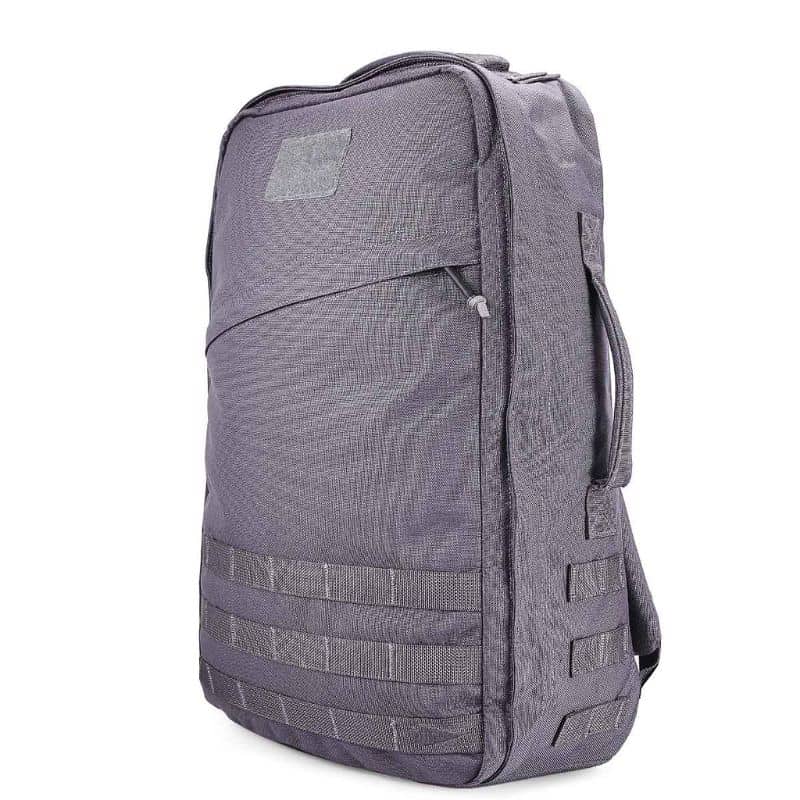 Click here to check the latest prices of the GORUCK Rucker at GORUCK.com
---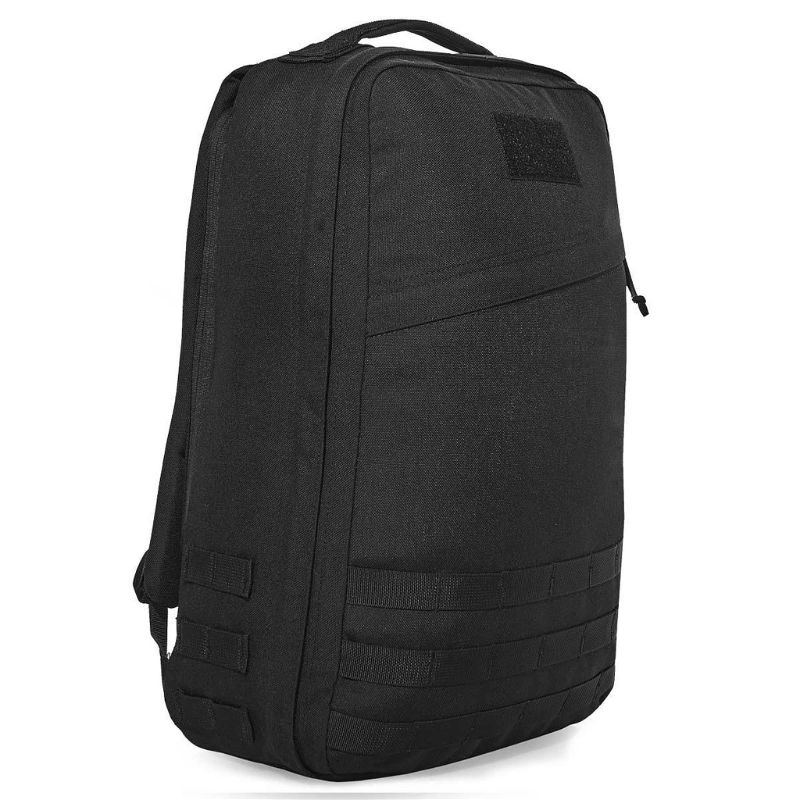 Click here to check the latest prices of the GORUCK GR1 at GORUCK.com

CONTENTS OF THIS GORUCK RUCKER VS. GR1 COMPARISON

---
GR1
RUCKER
SIMILARITIES
– External MOLLE
-Top Handle~Sizes
– SCARS Guarantee
-1000D Cordura Nylon Outer
-"Rainproof"
-Internal Pockets on panel lid
– High Durability and build quality
– External MOLLE
-Top Handle~Sizes
– SCARS Guarantee
-1000D Cordura Nylon Outer
-"Rainproof"
-Internal Pockets on panel lid
– High Durability and build quality
DIFFERENCES
– "Bombproof" laptop compartment
– Internal MOLLE webbing
– Frame sheet can be removed

– Side handles
Bottom handles
– Drainage Holes
– Internal Pocket Secures Ruck Plate
– Frame sheet can't be removed
---
GET THE GORUCK GR1 IF…
You want extra protection and dedicated storage for your laptop
Bottom Line: The GR1 delivers more laptop protection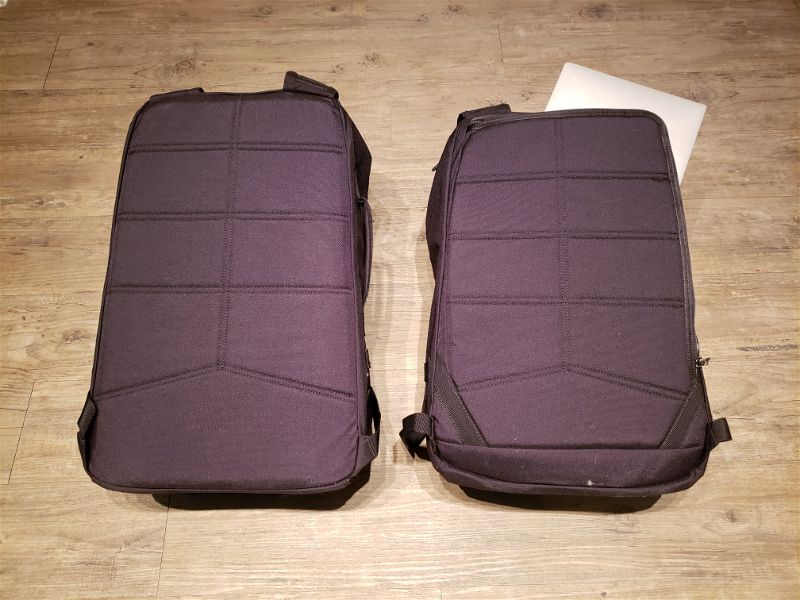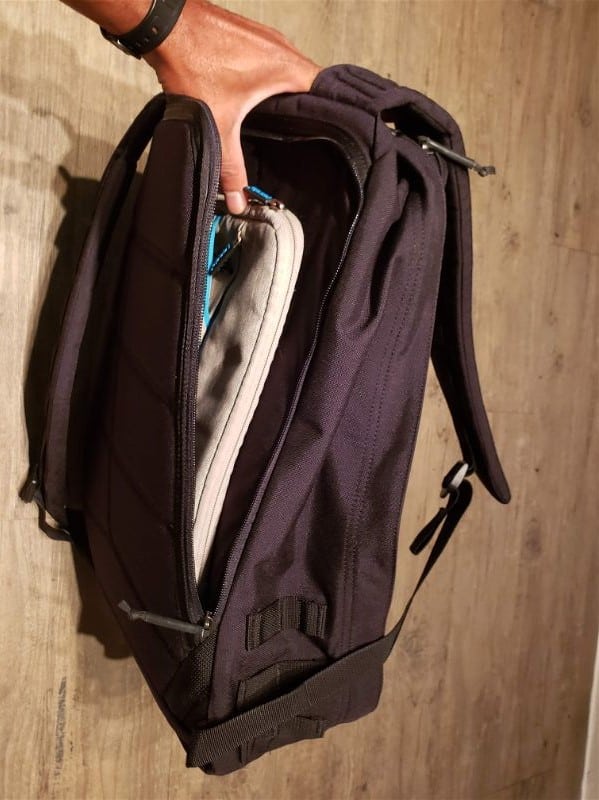 GET THE GORUCK RUCKER IF…
You plan to use the Rucker for weighted workouts (weighted calisthenics, improvised kettlebell workouts) (The bottom and side handles make a world of difference and open up a lot of workout possibilities)
You're on a budget (The price of the Rucker is 50% cheaper than the GORUCK GR1)
You don't mind not having a separate compartment for your laptop (There is still a pocket in the main compartment that doubles as a laptop pocket, but it doesn't have dedicated protection)
Bottom Line: The GORUCK Rucker is more suited for Rucking, weighted workouts, and smaller budgets
---
SIMILARITIES BETWEEN THE GORUCK GR1 AND THE GORUCK RUCKER
Lifetime warranty (via SCARS)
Tested
1000D Cordura Nylon, Mil-spec webbing, and heavy-duty YKK zippers throughout
External slant pocket, and internal mesh and 1000D Cordura nylon zippered pockets
External MOLLE webbing
Size (roughly – the 1-liter size difference is barely noticeable
Top drag handle
Test to 400lbs+ at all stress points
Great for rucking
DIFFERENCES BETWEEN THE GORUCK GR1 AND THE GORUCK RUCKER
Laptop pocket on the GR1, none on the Rucker
Internal MOLLE webbing instead of top pocket on GR1 vs. additional Velcroed pocket on Rucker
Top, bottom and side handles on Rucker, only top handle on GR1

Foremost, get a GORUCK back if you want a durable bag made for a lifetime of abuse. Secondarily, GORUCK bags are versatile pieces of fitness gear.
Get a GORUCK bag for daily carry if you want a single backpack that will last for life. Abrasion-resistant, tear-resistant, and water-resistant 1000 denier Cordura nylon are the primary material in all GORUCK backpack line. Stress points on every bag can withstand a minimum of 400lbs+. As a bonus, the Scars Lifetime guarantee covers the bag's repair or replacement for life, and that warranty follows any owner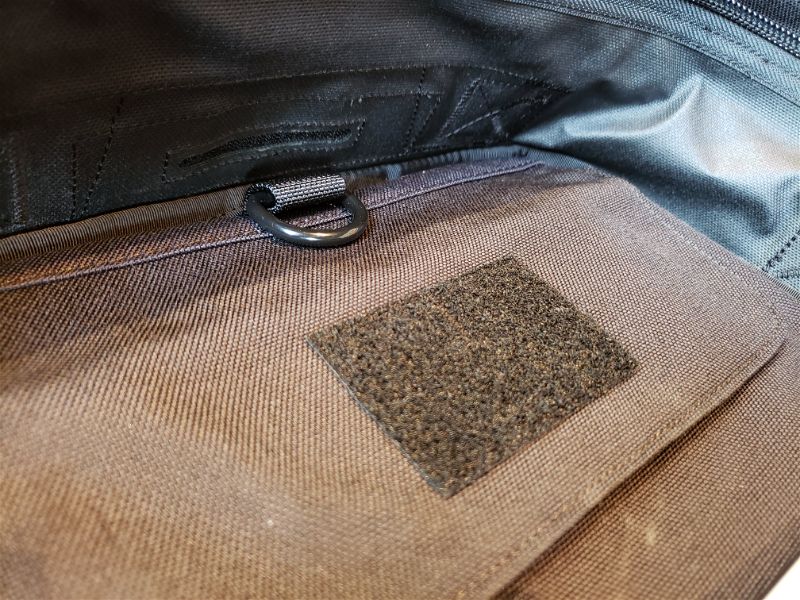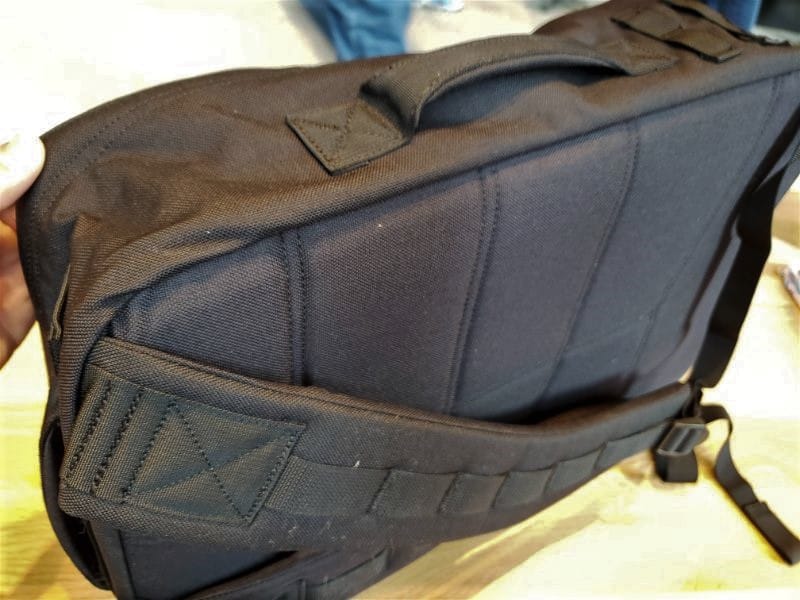 The tradeoff: GORUCK bags are relatively heavy. That damn near bulletproof Cordura nylon adds a pound or two compared to other EDC bags. If you're looking for something lighter for daily carry that offers great organization and doubles for adventure/travel, check out the REI Ruckpack 28.
Also consider the GORUCK GR2 in 34L if you need a bit more space and organization – enough for weekend trips, and week-long trips if you're a minimalist

The GORUCK GR1 is GORUCK's original backpack designed to be tough enough for military-grade abuse and built for "rucking," or hiking with heavy loads for fitness. At 26 liters, this built tough bag is perfectly sized for use in daily life or on day hikes.
The GR1's kicker is its bombproof laptop pocket. This heavily padded laptop pocket is zippered right into the back and reinforced with a thick plastic sheet for extra reinforcement. The bombproof laptop pocket's false bottom is the topper, keeping your laptop safe even when you drop the bag. MOLLE webbing inside and out allows you to customize the bag with pockets and holsters of all kinds. The result: An easily accessible laptop pocket with a lot more protection than your standard backpack.
---
SO WHY SHOULD YOU GET THE GORUCK GR1?
Get the GORUCK GR1 if you're looking for a built tough, utilitarian backpack to use every day (coming in 21 liters and 26-liter sizes) that'll last a lifetime and protects that precious laptop. If you're into rucking or workouts using a weighted backpack, the GR1 is still right up your alley.
---
OTHER NOTES ON THE GORUCK GR1
The plastic frame sheet that protects your laptop and prevents weights from digging into your back is removable – allowing you to swap out the stock, plastic frame sheet, with much stronger Kydex frame sheets
Click here to read our full GORUCK GR1 review after testing it in travel, during workouts, and in daily life as a digital nomad on Bali.https://abrotherabroad.com/goruck-gr1-review/

INTRODUCING THE GORUCK RUCKER: THE GYM IN A BAG
The GORUCK Rucker is a backpack new to the GORUCK family designed specifically for weighted workouts. At 20 liters and 25 liters, this backpack is perfectly sized for everyday use but has features perfect for weighted workouts** and rucking.
The most differentiating characteristic of the GORUCK Rucker are the side and bottom handles, …which are more like drag handles than regular backpack handles. This tiny addition allows you to fill the GORUCK Rucker with sandbags (similarly to these portable "sandbells" that I purchased for $10 on Amazon) and take your gym anywhere – performing lifts, presses, and swings for an upper body workout to balance that rucking lower body workout. These handles, tested to 400lbs + loads, honestly make this the best option for weighted and improvised workouts
Beyond the awesome handles added, the internal pocket setup has changed to fit weight plates better. Note that the pocket layout is great for rucking with weight plates but I'd avoid "improv workouts" in which you take the backpack overhead, as the loads will likely shift. The top Velcroed pocket will hold plates secure, but the lower, elastic pocket may allow weights to slide.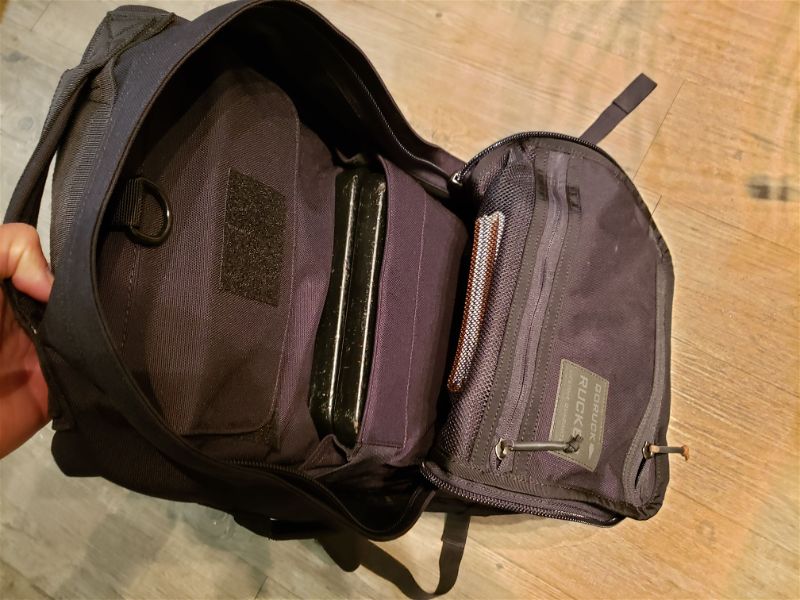 For improvised workouts, I would opt for a sandbag, sandbell, or some other "soft weight" that will hurt a little less if it shifts and ends up falling on your shoulder.
What else do you need to know about the GORUCK Rucker?
There is no dedicated "bombproof laptop pocket" like on the GR1. If you want laptop protection get the GR1 instead. If you want something lighter weight with a laptop pocket, get the REI Ruckpack 28.
The frame sheet is a strong plastic sheet that distributes the pressure of weights across your back instead of digging into a single point and is sewn in and not removable
Beyond that, the price is right. The GORUCK Rucker is the cheapest of GORUCK's daily carry sized bags, often selling for under $200…and I caught mine on sale for $110. If you get the earned service discount available to students, teachers, military veterans, and first responders, this bag gets cheap quickly. But, click here GORUCK to head over to GORUCK and check prices on the Rucker and the GR1
If you want to learn more, click to check out our full GORUCK Rucker review or view all of the GORUCK Rucker images in one place.

HOW TO GET THE MOST OUT OF THE GORUCK RUCKER

MAJOR DIFFERENCES BETWEEN THE GORUCK RUCKER AND THE GR1
The GORUCK GR1's main compartment is lined with MOLLE webbing (for additional attachments) while the GORUCK Rucker main compartment has a velcroed pouch (instead of webbing)
The Rucker has top, bottom, and side handles for throwing weight around, while the GR1 only has a top handle
The GORUCK Rucker has drainage holes on the bottom, to accommodate "mildly aquatic" workouts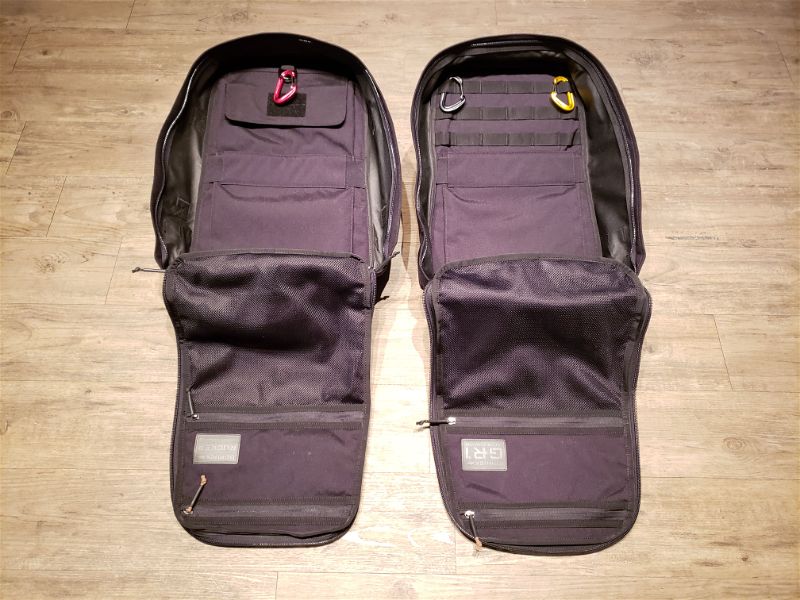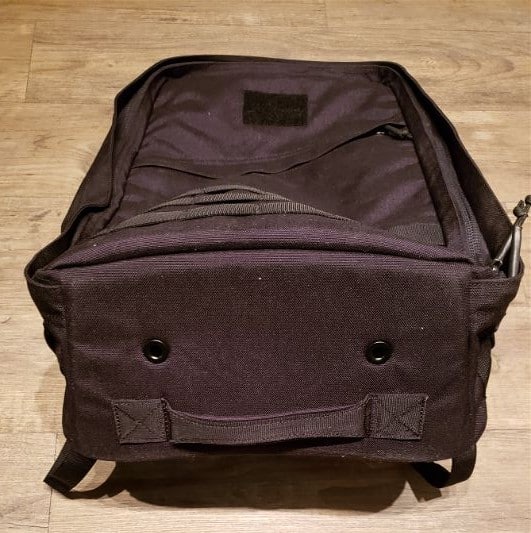 WHICH DID I CHOOSE? THE GORUCK GR1 OR THE RUCKER?
I've owned both the GORUCK GR1 and the GORUCK Rucker. I found the GR1 to be a perfect, utilitarian, everyday carry backpack, especially when the uber-tough 1000D Cordura nylon softened up. However, fitness matters most to me, and I love doing workouts on the beach or in random spots here on Bali – and the GORUCK Rucker paired with a Pocket Monkii and sandbells, and resistance bands with handles makes for the perfect workout system anywhere.
I went with the Rucker because fitness is essential to my adventures and takes priority over laptop protection for me.
Staying fit on the road is a priority of mine, and with the addition of handles (+ a portable sandbag and the Pocket Monkii suspension trainer) make it possible to stay fit for anything, anywhere. — However, if I went to the gym routinely instead, I'd opt for the GR1 for the additional laptop protection.
Ultimately, I chose the GORUCK Rucker.

WHICH IS RIGHT FOR YOU? THE GR1 VS. THE RUCKER
When choosing between the GORUCK Rucker and GR1, I recommend basing your decision on your laptop protection needs and how often you'll use the pack for workouts.
If you carry a laptop and you want dedicated protection, get the GORUCK GR1.
If you don't need protection for your laptop, get the GORUCK Rucker.
If you do improv fitness (rucking, weighted calisthenics, kettlebell workouts), do yourself a favor and get the Rucker.

VERDICT: FINAL THOUGHTS ON THE GORUCK RUCKER VS. THE GR1
At the end of the day, if you need extra laptop protection and dedicated storage space, get the GORUCK GR1 – and if you need some more convincing (or information) check out our full GORUCK GR1 review
If the primary purpose of your GORUCK backpack is weighted workouts or if you're trying to save some dollars but ultimately want a minimalist and durable backpack, go for the GORUCK Rucker or checkout our full GORUCK Rucker Review.
CLICK HERE TO CHECK THE LATEST PRICES OF THE GORUCK GR1
OR
CLICK HERE TO FIND THE LATEST PRICES FOR THE GORUCK RUCKER

If neither of these fit your needs then don't forget to check out our 9 most recommended backpacks for rucking