Building a villa in Bali is a dream for many people. With the beautiful Balinese culture, white and black sand beaches along the warm waters of the Indian Ocean, and towering volcanic and jungle landscapes at your doorstep, Bali is a veritable paradise that anyone could happily spend a year, or a lifetime.
Having your own villa is the only way to make living on "the island of the Gods" even better – lowering your cost of living to a fraction of what it is in the "real world," locking in your costs from the ever rising costs of real estate and villas in Bali, and easily customizing your home in paradise to the life you want to live in the construction process. With a little savings and ~9 months, you too could own a villa on one of the most popular islands in Southeast Asia.
Unfortunately, nothing great comes easy, and understanding how to go about building a villa in Bali can be tough. From buying land as a foreigner, to having your home properly designed, to the peculiar process of construction on Bali, navigating this process blind, without knowing the language, and without understanding the island isn't easy.
Until now.
In this series of articles, I will share in depth everything you need to know to manage the construction of your custom villa in Bali, with the highest quality, lowest cost, and best results possible.
Read on to discover my experience of building my home in Bali, and everything you need to know about the process to build your home too.

My experience building Villa Balifornia: Trial by (ring of) fire
HOW MUCH DOES IT COST TO BUILD A HOUSE IN BALI
BALI VILLA DESIGN AND PLANNING PROCESS: ARCHITECTURAL, STRUCTURAL, INTERIOR DESIGN, AND MORE
BUILDING A HOUSE IN BALI: THE CONSTRUCTION PROCESS
Also Consider Reading: 4 Easy Steps to Buying a Villa in Bali

My experience building Villa Balifornia: Trial by (ring of) fire
In 2020, when the world was neck deep in the pandemic, I was lucky enough to be "trapped" on Bali in the bohemian surf village of Canggu. At the time, it was arguably the best place in the world for remote workers that were slightly social, digital nomads, or anyone who loved beachy, tropical surf villages. With Bali's limited number of tourists, the island's feeling and environment felt like the calendar had been rolled back 50 years while maintaining the best of the 21st century.
The beach sand covered streets of Batu Bolong, Canggu were empty, quiet, and walkable as only surfers and a handful of backpackers stayed to fill the village over the two years during the pandemic. The coffee shops and restaurants that stayed open and survived the ongoing pandemic were priced cheaply enough to accommodate remote workers with cut pay and lost jobs, while ensuring the locals made enough to survive. Most importantly though, everybody recognized everybody. The daily "can I take your order" turned into "good to see you again" with a touch of Bali charm.
As I spent nearly 2 years of the pandemic in a one bedroom loft 2 blocks from the Indian ocean packed with surfboards, and priced "dirt cheap" in Canggu for about $800 USD per month, I realized I was living the dream I'd been chasing for years.
I also realized, that the pandemic would eventually end, and with that end, people would flood back to Batu Bolong and Berawa in Canggu, forever changing the DNA of the once surf village. I'd first heard about this café laden digital nomad haven in 2017, finally visited in 2018, and got addicted shortly after that. With the perfect blend of the charm of welcoming young Balinese locals, a great surf scene because the area started as a surf village carved out by foreigners and the Balinese amidst rice fields, and welcoming vibes for digital nomads and remote workers. I realized that with the return of tourism, the opening of Bali's borders, and an onslaught of travel starved vacationers, Canggu and Bali would never be like this again. Ever.
In December of 2020, local tourism opened and thousands of vacationers from Jakarta descended on tiny Bali for the new year celebrations, confirming the exact change in livability I knew would happen.
At that moment, in December 2020 I started a hunt for a location in Bali that would retain all of the positives of "pandemic Canggu" to build a home, and a base between travels.
Over the next 2.5 years I scoured Bali for real estate opportunities viewing hundreds of pieces of land – in Canggu, Pererrenan, Seseh, Cemagi, and into Tabanan exploring Yeh Gangga, Pasut, and Baturit, into north around Lovina, Amed, and into the nether regions of Bali, from Sideman East – searching for the best kept secret in Bali.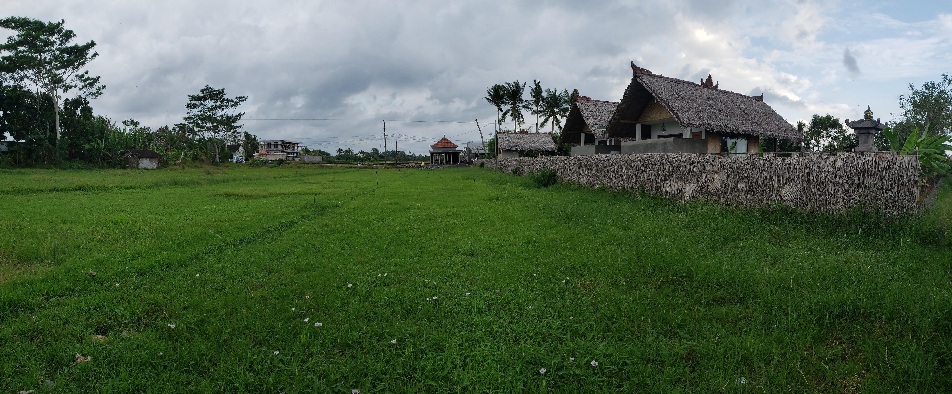 After months of exploration, I discovered a "new Canggu." A little beachside Balinese village that still retained its Balinese center, rice field and jungle views, and a welcoming surfbreak. One tiny yet fantastic café, and another restaurant delivering epic barbecue and dinners dotted the mile long stretch of road between my potential lot of land and a mostly empty beach with welcoming surf.
I'd found it. The best of Bali with the little touches – of food, vibes, and nature – that I'd missed from my home of California. I'd found it.
Balifornia.
My little patch of Bali.
Over the next 2 years, I navigated the process of researching and purchasing land in Bali, designed a villa for function and comfort that would stand up to the heavy rains and blazing sun of Bali, received proper permission and permitting to build from the Balinese and Indonesian government, and managed construction of my future home (my beloved concrete boxes), all with very limited Indonesian and little trustworthy help. That was an adventure.
From breaking ground and digging the first hole in the ricefield clay, to laying the last brick on the pathway to my now home.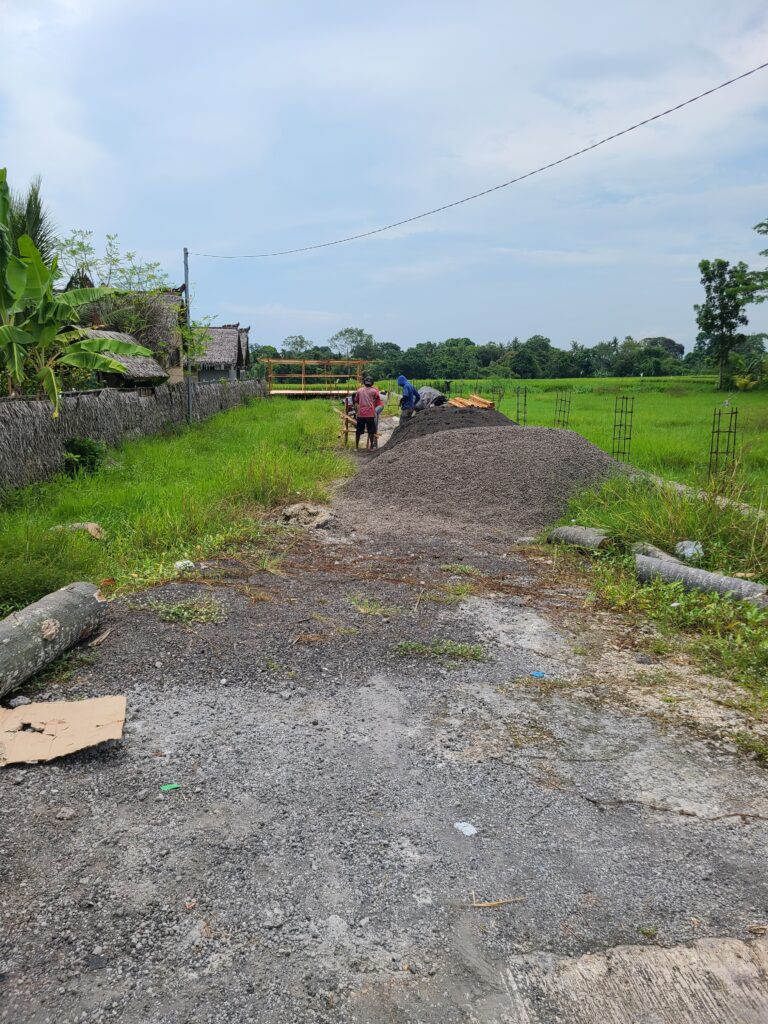 It was 100% worth it, as my base in paradise and home between world travels is now complete.
What's the point of that nostalgic little story?
When it comes to building a villa in Bali as a foreigner, I've been there, experienced it, and come out happy on the other side.
I've gone through the process of finding land in Bali, purchasing, designing my version of a dream home, and managing construction of a villa in Bali. More impressively, I stumbled through this without developers, agents, and translators. In the process I saw hundreds of pieces of land, met with hundreds of real estate and construction professionals on Bali – real estate agents, lawyers, contractors, architects, engineers, and construction workers. I personally visited 100+ buildings in progress to the common building problems, practices and processes in Bali.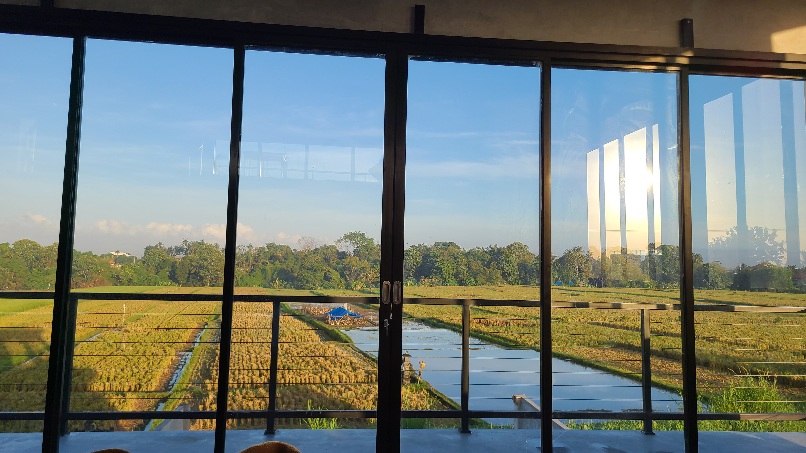 In this article series I'll share everything I learned along the way, everything I wish I'd known, and the advice I've given others building their villas that has saved them thousands of dollars and plenty of headache.

HOW MUCH DOES IT COST TO BUILD A HOUSE IN BALI
BALI VILLA DESIGN AND PLANNING PROCESS: ARCHITECTURAL, STRUCTURAL, INTERIOR DESIGN, AND MORE
Also Consider Reading: 4 Easy Steps to Buying a Villa in Bali