Wander the world long enough and you'll learn that good coffee isn't always easy to come by – and knowing how to how to make coffee while traveling and camping can be an invaluable solution for getting your fix for good coffee while traveling. Picking up the best travel coffee maker available before traveling might not save lives – but it will definitely make for an enjoyable morning, and a guaranteed boost of energy before those pre-sunrise hikes.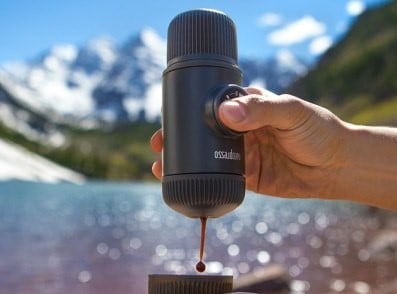 You may get lucky in places like Italy and Vietnam, with their robust and amazing coffee culture, but more often than not the "coffee" served in remote parts of the world will more likely resemble caffeinated dirt juice than what you're used to fueling up on each morning at home. If you do happen to find a great coffee shop, plan on the price being as high as it would be back home…in a place where a meal costs $1 and a nice hotel costs $20.
Does this mean that traveling the world hunting for adventures and exploring places far from home means sacrificing access to a decent cup of coffee? Absolutely not. You just have to come prepared.
---
A Note on affiliate links and the coffee bits and pieces recommended in this article:
This article contains affiliate links that, if you clicked before purchasing, generate a small bit of compensation (at no additional cost to you). This income funds the research and content on A Brother Abroad – so thank you for supporting.
For this article, I have not tested every single recommended item but rest assured, I use my years of travel experience (and bad travel packing decisions) to recommend only items that I plan to purchase or would purchase with my own my money, and that would enhance my own long term travels. If you have any questions about affiliate links on A Brother Abroad feel free to contact me at [email protected] or visit the Affiliate Partnerships page to understand more
Now…back to our regularly scheduled content…
Table of Contents
Which Type of Portable Coffee Maker is Right for You?
What to Look for in a Good Travel Coffee Maker

Good Coffee while Wandering the World: The struggle is real…
Somewhere between Italy and Vietnam, I picked up a "healthy" coffee addiction. So, despite the fact that I travel as a minimalist with just a carry on bag, I still have to tote the tools to make sure I have good cup of coffee each morning…anywhere. Lucky for you these coffee cravings led me to find the perfect travel coffee maker options for every type of coffee drinker.
Read on for the 11 best portable coffee maker options and mugs to make a travel coffee kit that'll keep you caffeinated, adventure-ready, and mood swing free!
---
Which Travel Coffee Maker Style is Best for You? Depends on the Coffee you prefer…
Any Starbucks regular can tell you that not all coffee is the same. Strip your Caramel Macchiato Frappe of the sugary and milky goodness, and even that basic coffee beneath can differ in many ways – light and smooth, robust and bold, thick with a touch of oily froth.
Understanding how you prefer your coffee, and ultimately getting it, can make lugging around your own travel coffee kit a little more worthwhile – as the best travel coffee maker option for you will differ accordingly. The major factors in which coffee maker is best for you are generally how strong do you prefer your coffee, and how much you need those sometimes frothy oils naturally in coffee for that travel cup of joe to satisfy you.
If you prefer your coffee lighter and smoother…
…then life is easier for you, as you'll have plenty of easy options for a cup of coffee on the road.
The best portable coffee brewer options for a lighter, smoother cup of coffee while traveling are:
If you like stronger and thicker …
…then life is still easy, but to get a good cup of espresso you'll need heftier contraptions. The best options for a strong cup of coffee on the road that's more akin to espresso are:
(Click any of the links above to jump to our list of options)

What to Look for in a Good Travel Coffee Maker
When you're hunting for a travel coffee maker, you shouldn't necessarily go for the shiniest prettiest thing – aim for the brewer that will make coffee you like and won't break halfway through your travels. To get pin down specifically which coffee maker this is, look for these 5 traits in a good travel coffee maker:
Durability: A fancy coffee maker doesn't do anyone any good if it's broken
Makes your style of coffee: Light and smooth or strong and bold
Doesn't require replacing filters: Reusable filters save the trouble of hunting for paper filters
Compact Size: The lighter your bags are, the more enjoyable your travels will be
Simplicity: Fewer moving pieces means fewer things to break…or do wrong
8 Best Travel Coffee Maker Options for Traveling, Camping, and Backpacking
Now that you know what to look for in a travel coffee maker, and you know what kind of coffee you want from it, let's look at the best brewing options. I recommend checking out these categories of coffee brewers for your travels (click to jump to the respective recommendations).

1. French Press and Travel Coffee Press Options
A compact travel coffee press is a great, simple option for a light and smooth cup of coffee while traveling.
Simply find or grind coarse grind coffee, pour in 1-2 tablespoons of coffee per 6 ounces of water, let the coffee steep for 3-5 minutes, push down the filter separate grinds from coffee, and then serve.
Simple as that.
Travel coffee presses come in two types:
Mugs that are a cup and travel coffee press combo
French presses
Single serve combo mugs are best if you're a solo traveler. Travel French presses (normally serving up 32 oz.) are best if you're traveling with others…or just a friendly character that shares their coffee.
---
Best Coffee Press Mugs for Travel
As compact as a travel mug, insulated to keep your coffee warm, and no need to track down paper filters.
My favorite Travel Coffee Press and Mug combos are:
An extremely functional mug and coffee press from a name that is known for making rugged coffee gear. I actually recommend Stanley's classic flask too which served me well and is currently being passed between backpackers in Europe…with plenty of memories attached.
---
Simple, straightforward, reliable, and a great coffee maker – the Espro Travel Coffee Press is kinda legendary for on the go coffee. Count on 10 oz. of coffee per serving.
---
Best French Presses for Travel
The best French Presses for travel are small and compact enough to fit easily into a backpack or luggage, make at least two cups (to over caffeinate on your own or share the love), and are more rugged than your average press to avoid shattering on day 1 of the adventures. In reality, most travel coffee presses will be around 32 oz., so I only opt for a French Press when I'm consistently traveling with two or more people and don't need to stay as light. If you're traveling solo, save some space and opt for a coffee press mug instead
The best travel French press options are:
---
If you don't mind sacrificing the space, this French Press has durable stainless steel construction, will definitely keep your coffee hot if you're a slow drinker (like I am), and makes enough joe for 2 to 3 people.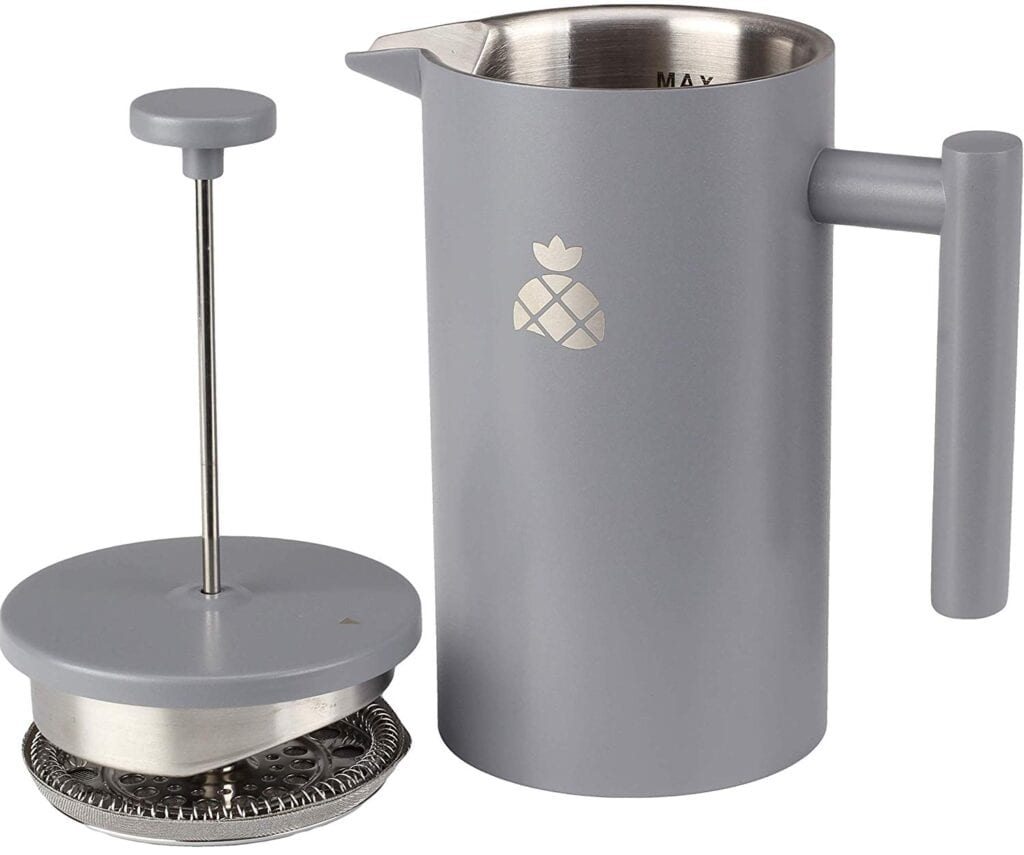 The Vietnamese Coffee Maker is possibly the simplest, most durable, and cheapest coffee solution for travelers that want strong coffee – all for ~$10.
The all-steel makeup allows the natural oils of the coffee to drip through making the Vietnamese coffee more akin to espresso (without the tasty brown espresso foam) than American style drip coffee or pour-overs. The simple, steel design also makes Vietnamese coffee makers durable enough to survive years on the road or in your luggage – just add grinds and water, and you're caffeine ready.
This contraption is so simple that any stainless steel Vietnamese coffee filter on Amazon would work, just like this stainless steel Vietnamese coffee filter (pictured above and below)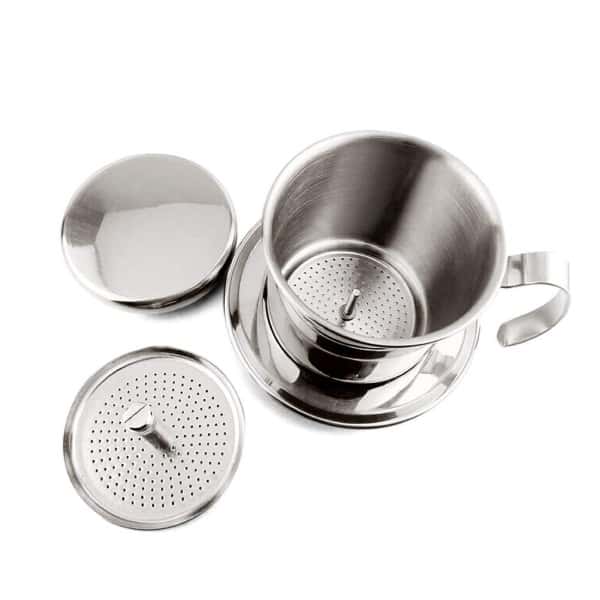 3. Aeropress for Espresso on the Road (with Additional Metal Disc)
If you require an espresso in the morning, but aren't in Italy and don't have a Nespresso machine, the AeroPress may be your next best option.
By compressing the grinds before preparing the coffee (as you would before loading a normal espresso maker) and pairing with a reusable metal AeroPress filter disc, you'll get the same strong coffee and frothy coffee oils of an espresso…anywhere! Plus, having the metal filter disc means no hunting for paper filters when you're in the middle of Jordan somewhere.
---
---
During my research on the best coffee options for travel, I stumbled on a pretty interesting option for espresso while traveling, hiking or camping – the WACACO Nanopresso Portable Espresso Maker. Though I haven't gotten my hands on one yet, I do recommend checking it out if you're specifically worried about finding a good espresso while traveling.
This handheld option makes espresso from both grinds and Nespresso pods via pump action, and only requires hot water, coffee…no filters, no electricity. Find out more by viewing the Nanopresso options on Amazon
4. Travel Pour Over Coffee and Drip Options
If light and smooth is how you like your coffee, then travel-friendly pour-over coffee options will be best for you – and there are plenty of them. Hanging Filter bags and folding coffee drip filters, reusable cloth filters, and reusable mesh filters will all give a great cup of coffee cheaply, quickly, and with minimal hassle.
These handy little gadgets are my most recent coffee discovery and a perfect java backup to carry during travel. They're cheap and simple, and as long as coffee grinds, hot water, and a cup are available you'll always have a cup of coffee. Be sure to purchase "Hanging Ear Drip Filter Bags" cheaply on Amazon before you travel…just in case.
---
For a simple option that will last the duration of your travels and doesn't require paper filters, paperless pour-over options made of mesh metal filters are quick to set up, easy to use, and quick to clean up giving cup of coffee. Thanks to the simplicity you can find plenty of durable and cheap steel pour-over coffee filters on Amazon that are well-reviewed and perfect for travel.
Stainless steel design and a tightly-knit mesh filter make these reusable pour-over coffee filters great options for coffee on the road. The materials will last the trip and the built-in metal filter means no hunting for paper ones. Just set the filter in your cup, place the grinds in, pour on water, and sip to your heart's contentment.
Also, consider a reusable pour-over coffee filter with a stand to make life easier by setting the filter on a cup and pouring instead of holding it.
---
The Snowpeak Folding Coffee Drip and Snow Peak Field Barista Coffee Drip are both great, lightweight, durable options for making drip coffee on the road – but don't forget to pack your own filters or purchase a cloth reusable filter like these hemp cloth reusable cone filters (pictured below).
Reusable cloth filters are possibly the most lightweight and minimalist options for coffee. Just and set a reusable cloth filter in place over a cup, add grinds, and pour.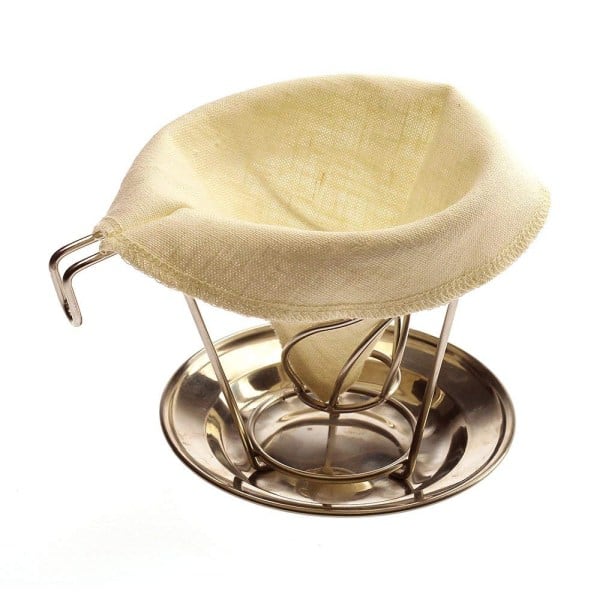 If you're unsure if you'll need a coffee backup plan and can barely spare the extra space take a reusable cloth coffee filter with you and improvise along the way
5. Infusion Brewing Basket Coffee While Traveling
Another minimalist option for a good cup of coffee while traveling is the infusion brewing basket commonly used for tea. This is a great option – small, durable, simple, and perfect for a quick, single cup of coffee.
To use infusion baskets for coffee, drop a coarse grind coffee into an infusion basket that has small pores, place your coffee in the basket (while in the cup), pour the water over the coffee and (through the basket), and let steep 3-5 minutes – just as you would in a French press.
Any well-reviewed infusion basket on Amazon that explicitly states it can be used for coffee will work just fine. I recommend checking out these options:
---
Coffee beans have been around much longer than Starbucks and the espresso culture of Italy, and the simpler methods of brewing coffee still persist in the charmingly simpler parts of the world. The Costa Rican "Chorreador de Café" is proof of this.
A reusable cloth bag with a handle used pour-over style is all that's needed to brew coffee from the java beans that Costa Rica is so well known for. This contraption is small enough that it takes up nearly no space in your bag, cleans up easily, and lasts for anywhere from a few months to a few years.
To use, just drop your grinds in, hold over your coffee cup, and pour away with hot water.
For cleanup, don't use soap, just rinse with warm water and scrub with salt if necessary (maybe once a week if using daily).
Traditionally the Correador de café is sold with a wooden stand like this handmade Costa Rican coffee maker, but you can find the Costa Rican coffee Makers on Amazon as a simple bag for cheap too, minimalist, and perfect for coffee while traveling.

7. Cold Brew Coffee for Travel
If you have the time, appreciate highly caffeinated coffee, and want something very smooth with low bitterness and acidity, cold brew coffee may be up your alley.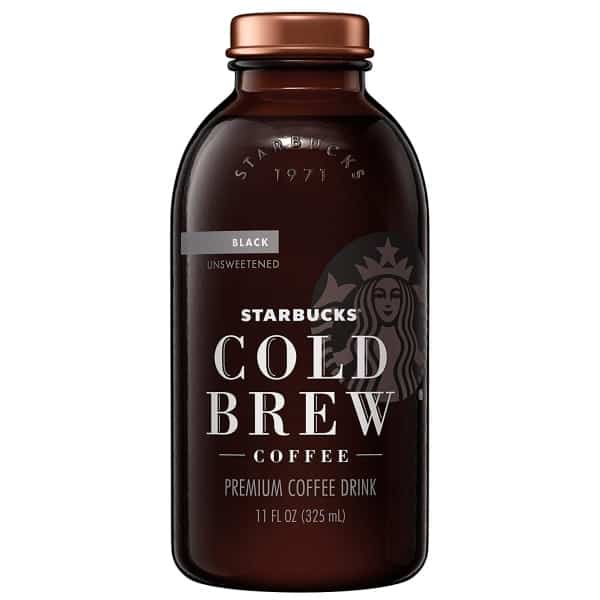 You'll still need an option for filtering the grinds after soaking overnight, just cut it with a bit of water to your personal tastes as it will be quite strong.
To make cold brew coffee, simply grab some coarse grind coffee, mix 1 part coffee with 4 parts water (so 1 cup of coffee with 4 parts water), let it steep for 12 hours, and then filter with cheesecloth or coffee filters.
Dilute the resulting coffee with water as necessary or plus up on coffee the next time for a stronger brew.

If coffee freshness matters to you most, a coffee that combines a coffee grinder and reusable filter compactly into the mug is perfect for you. This is my brew method of choice when camping and trekking solo.
Consider these fresh coffee facts…
Did you know that the peak flavor and aroma of coffee grinds occur in the first 20 to 30 minutes after grinding?
Did you know that coffee beans stay fresh for 4 months while coffee grinds only stay fresh for 1 month before going rancid?
What does all this mean? If you're traveling long term and not sure if coffee grinds will be available where you're going, bring one of these handy gadgets and coffee beans. This way you'll be able to enjoy fresh coffee, anytime, any place.
I own a grinder combo similar to this portable coffee grinder and drip coffee maker combo by MOYEAH and it served me well during my national park tour – with a supremely fresh cup of java every morning, with a little grinding workout to wake me up. 

Other Great Travel Gear Content: